The Ultimate Texas Bucket List – Epic Things to do and See in Texas
(This post may contain affiliate links. Read my full disclosure.)
They say "everything's big in Texas" and while that saying gets on my nerves a little bit, it's true that Texas is a really big state with lots of things to see and do. Enter my Ultimate Texas Bucket List. Whether you're an out-of-state visitor or a Texas resident looking for Texas day trip or Texas road trip ideas, I hope you find something fun and new.
The Ultimate Texas Bucket List – Epic Things to do and See in Texas
I don't know why the "everything's big in Texas" makes me so prickly. Maybe that it's a dislike for cliches. Maybe I've met one too many people who were surprised that I wasn't wearing a cowboy hat or that we didn't have an oil well in our backyard. Cliches aside, one thing Texas is not small on are options for things to do and see. This list of things to do in Texas is a good start.
Ultimate Texas Bucket List Printable
If you want a shorter version of my ultimate Texas Bucket List, you can download this free printable checklist to help you keep track of your adventures:
Texas-Bucket-List-Ripped-Jeans-and-Bifocals
All of the items on my Texas Bucket List printable are referenced (and expanded on) below. There are also some new ideas for things to do in Texas and things to see in Texas that didn't make it on to the printable, so bookmark or pin this post to Pinterest so you'll have all the ideas when you need to refer to it.
But you forgot…
While I want you to know you can reach out to me if I left off an activity or destination you feel passionate about (or just to say hi) please know that I tried to make a manageable and balanced list that represents things to do in Texas and things to see in Texas.
I intentionally left off festivals and similar celebrations, with one exception: the Texas State Fair. The best festivals and regional celebrations in Texas deserves its own post and I'm still in the research phase of that one. My job sure is fun. We are definitely a state that knows how to party. County fairs and cultural celebrations are a big thing in Texas and you will always find something going on.
Disclaimer: We are a participant in the Amazon Services LLC Associates Program, an affiliate advertising program designed to provide a means for us to earn fees by linking to Amazon.com and affiliated sites. This post may also contain affiliate links to other sites where I will be paid a commission by the seller if you make a purchase.
This is really my Texas Bucket List
I have done a lot of things on this list but I haven't done them all. These are all things that I've done or things I'm keen to do. I've indicated in the captions on whether I've done them and why I want to do the ones I haven't, so chime in if you've crossed these off your Texas Bucket List.
Looking for a room? I always have great luck with Booking.com. It's easy to compare amenities and prices on their platform.
1.
Drive from Beaumont to El Paso
Texas is big and we want you to know it as soon as you cross the state line. I have to smile every time we cross the Texas-Louisiana border and see the sign "El Paso: 827 miles." That's a long day of driving and you'll do it all without leaving the state. Of course, it's more fun if you stop along the way but to be able to say you drove all the way across Texas? That's list worthy.
You can also adjust and drive West to East or North to South or South to North. There are lots of things to do in Texas and lots of ways to get where you want to go.
2. Visit the San Antonio River Walk
Visitors to San Antonio always mention the iconic San Antonio River Walk when they're planning their trip. And with good reason! The scenic beauty, easy walking paths and endless dining, shopping and entertainment put the River Walk at the top of every visitor's list.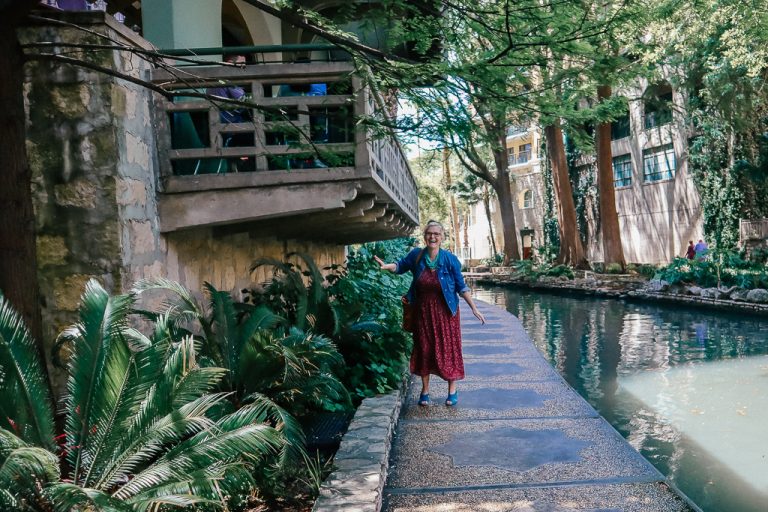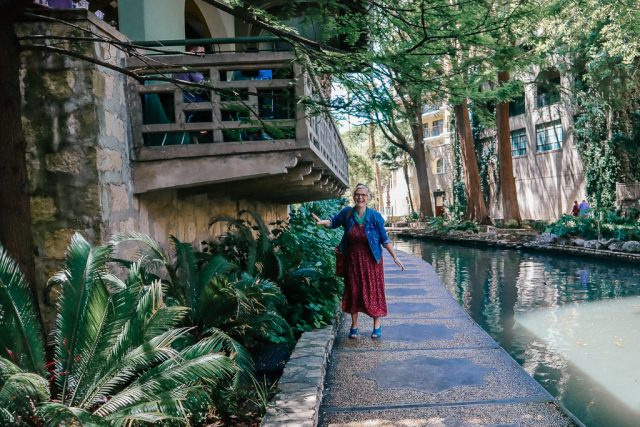 Just don't stop there. There's much to do in the Alamo City besides the River Walk.
3. Have a beer at the Spoetzel Brewery in Shiner Texas
Shiner Beer is enjoyed all over the world but is brewed in the tiny town of Shiner, population 2K.
You can enjoy a tour of the brewery as well as samples. You don't have to do the tour to enjoy the samples. The grounds are kid-friendly (there's a non-alcoholic option in the tasting room) and there's lots of places to sit and relax.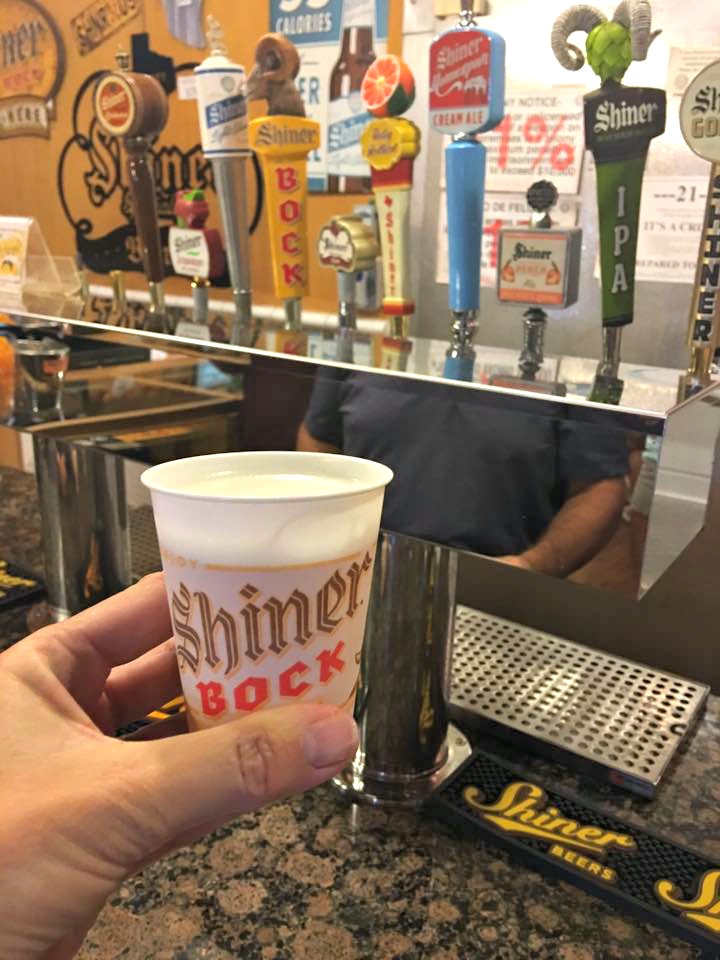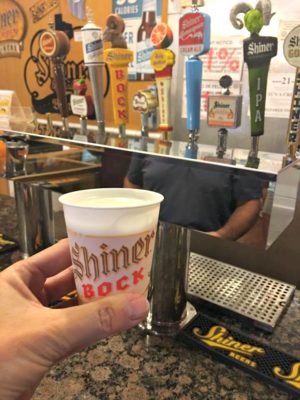 4. Hike Palo Duro Canyon
Palo Duro Canyon is the second largest canyon in nature in the United States. It's definitely smaller than the Grand Canyon, although it is just as majestic and beautiful.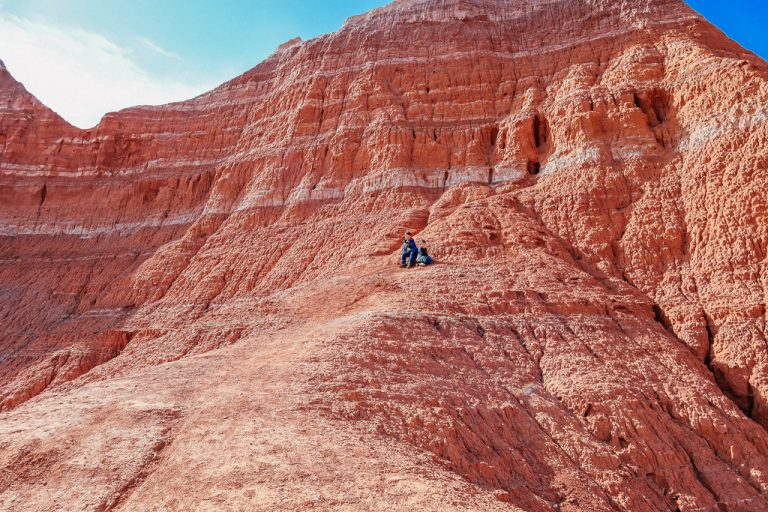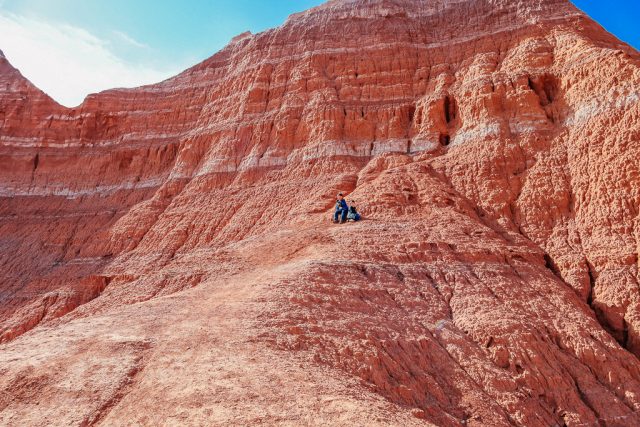 You can enjoy hiking and camping in Palo Duro Canyon State Park or explore the privately held side of the canyon at Elkins Ranch. If you love mountain biking or horseback riding, you can do that here as well. This is one of the things to do in Texas that isn't on a lot of people's radar, but it definitely should be.
5. Take a picture at Prada Marfa
For the longest time, I thought there was actually a Prada store in the middle of nowhere in West Texas. There is not.
Prada Marfa is not actually a Prada store nor is it in Marfa. Prada Marfa is an art installation and is actually located in Valentine, which is about 25 miles from downtown Marfa.
As long as you're in the area, you might as well go another 90 miles to the East and check out the "Target store" in Marathon. It's not actually a Target store but an art installation in the same vein as Prada Marfa.
I mean…if you've traveled out into the middle of nowhere to visit Prada Marfa, you're probably the type of person who'd travel a little further to visit "Target" in Marathon.
Looking for a hotel room in Texas? I have always had a great experience with Booking.com and it lets you compare different rooms on one page.
6. Visit Big Bend National Park
Big Bend National Park is one of two National Parks in the state of Texas. Check out my blog post on nearby Alpine that offer suggestions on where to launch your Big Bend adventure from, if you're not camping.
7. Visit Guadalupe Mountains National Park
Guadalupe Mountains State Park is Texas' other National Park. Both of Texas' national parks are sometimes considered less popular or under-visited destinations when stacked up against some of the other more well-known National Parks.
8. Have a cupcake at Silo Baking Company
The Silo Baking Company near the Magnolia Market in Waco has been popular since it's opening in 2016. Expect a line to get in most days. Wait times may be shorter at the Silo Baking Company's food truck in the backyard at the Magnolia Market or at the to-go window at the Magnolia Table.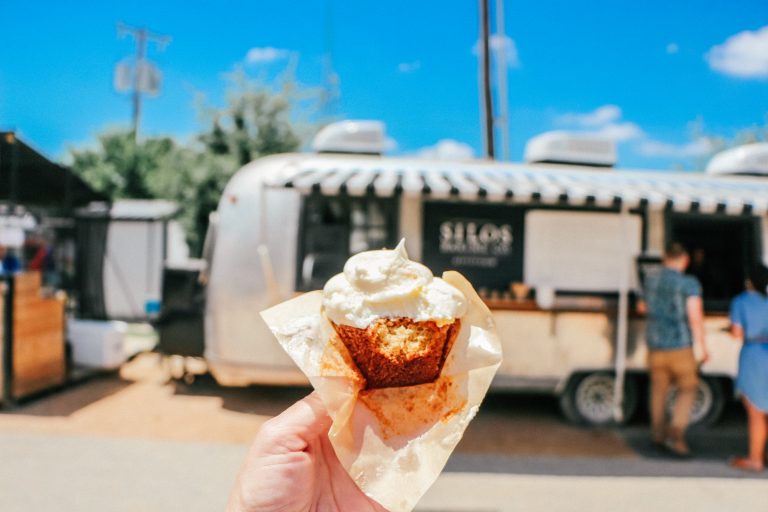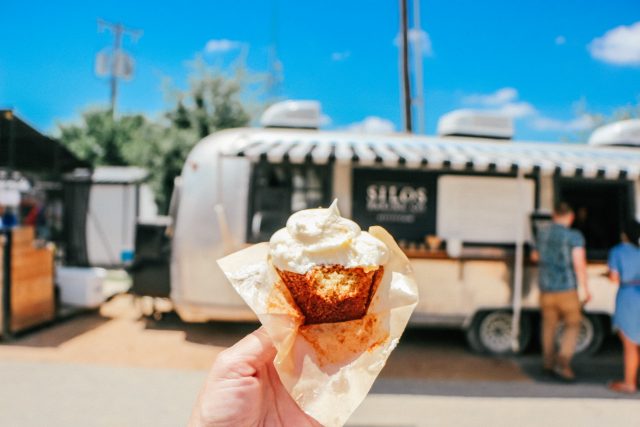 9. 290 Wine Trail
Many people are surprised that Texas has such a robust wine industry, but they do. The growing conditions in the Texas Hill Country are similar to that of Spain so Tempranillo varietals are grown in this region of Texas. Highway 290 is dotted with boutique wineries and more are popping up every day.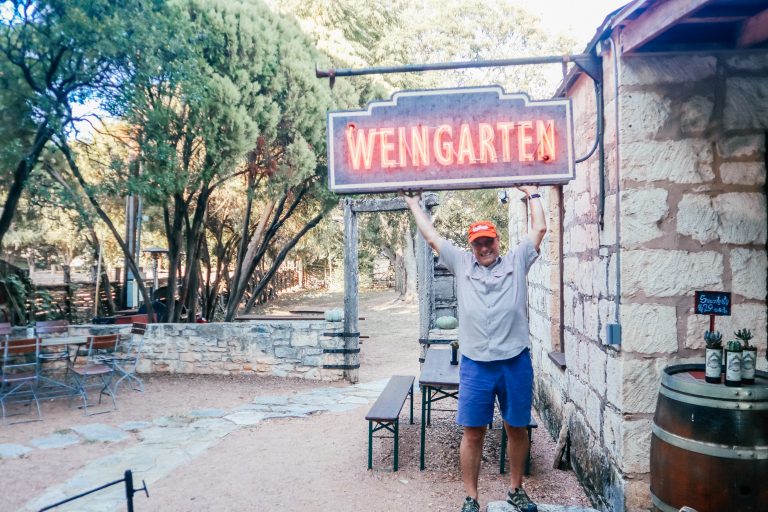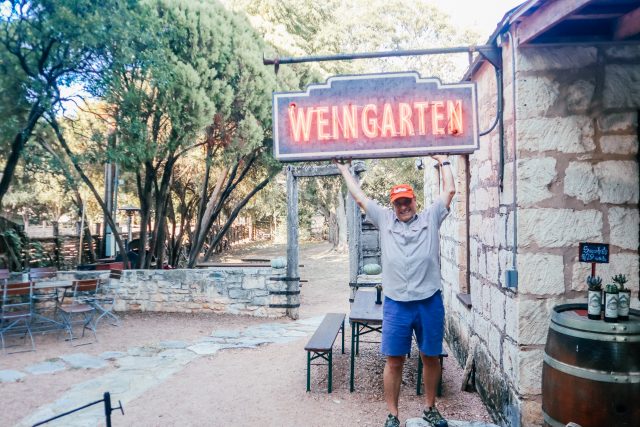 10. Drink a Dr Pepper
Dr Pepper (no period after Dr, not a typo) is originated in Texas. You can visit the Dr Pepper Museum in Waco for a history and all you ever wanted to know about Dr Pepper. You'll either love it or hate it.
11. Buy a custom-made pair of cowboy boots
You can find lots of places to buy cowboy boots in Texas. A custom-made pair is sheer luxury. You'll definitely pay for what you're getting but who can resist a pair of boots made especially for their feet?
Check out Leddy's in San Angel0 (even if you don't get a pair of boots, visit for the heavenly leather smells.) Want to drop some money on a custom-made cowboy hat? Check out Biggar Hats in Decatur. They have a waiting list.
12. Go tubing on the Guadalupe River
Tubing on the Guadalupe River is a summer rite of passage for kids in South and Central Texas. One of my favorite places to go tubing is New Braunfels – there are lots of places to rent tubes that will drop you off and pick you up.
If you want something a a little more structured you can have your tubing experience inside Schlitterbahn Water Park in New Braunfels.
Related: Top Texas Water Parks
13. Go to the State Fair of Texas
The "everything's bigger" mantra definitely applies to our state fair. Held annually in Dallas in late September/early October, this is the best place to go to get a stuffed taco cone, deep fried Crackerjacks and more stuff that's delicious but not very good for you. YOLO.
14. Visit the Alamo (but wait, there's more)
People say "Remember the Alamo" but personally, I think the Alamo is fairly forgettable. It's located a short distance from the San Antonio Riverwalk (mentioned above) and smack in the middle of downtown San Antonio so if you're in the area, by all means snap your pictures.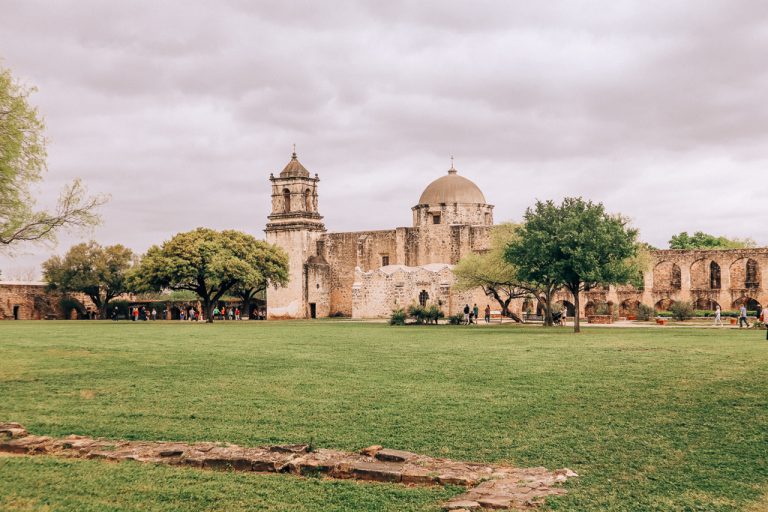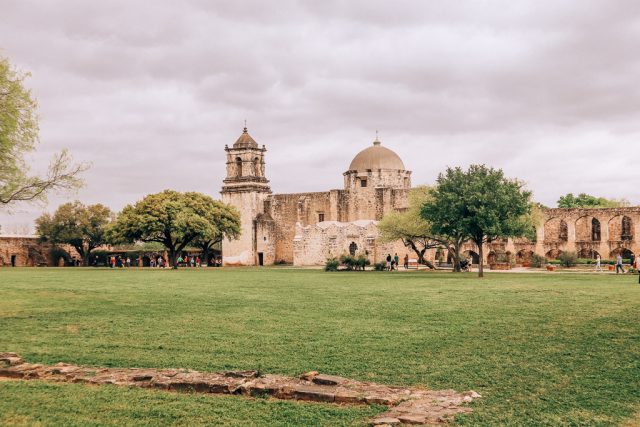 Fun fact: The Alamo's proper name is Mission San Antonio de Valero. It is one of five missions in San Antonio. The others require a little more effort to visit but they are easily accessible and much more impressive.
Looking for something off the beaten path? Whether it's a ghost tour or a food tour, Viator has lots of options in and around major cities like San Antonio.
15. Drink a Big Red (bonus points if you have it with a bean and cheese taco)
Like Dr Pepper, you either love Big Red or you don't. Big Red is red as the name suggests but it doesn't taste like strawberries or cherries. It tastes like…well, Big Red. The closest way I can describe it is liquid bubble gum but that's not exactly right. If you've never had one you'll have to sample one for yourself.
Most people who haven't been raised on it tend to not like it. You'll have to let me know if you do.
16. See the Christmas lights at Santa's Wonderland
Santa's Wonderland is a Christmas lights extravaganza in College Station. In addition to lights, Santa, snacks and other Christmas experiences, Santa's Wonderland offers real snow, which is something of a rarity in this part of Texas.
17. Sample ice cream at the Bluebell Creamery in Brenham
Bluebell is the best tasting ice cream in the country. They say so. I'm not saying I don't like ice cream from other places (ahem, a certain little creamery in Vermont that rhymes with Jen and Larry's) but I'm conditioned to believe Bluebell is best so therefore it is. I think Texans who get too vocal about any other ice cream being the best in the state are quietly asked to exit.
Brenham is a fun town to explore on its own but its biggest claim to fame is as the place where Bluebell is made. If you don't get to Brenham, you can buy Bluebell Ice Cream at grocery stores all over Texas. The tasting room at the creamery in Brenham will sometimes have flavors not offered in stores.
Even if you don't make it to the creamery, make sure you have some Bluebell ice cream.
18. Attend SXSW
SXSW is a conference slash festival featuring arts, entertainment and interactive industries. Many well-known companies (Twitter is the most notable example) owe their success to exposure at SXSW.
19. Go to a rodeo
Houston, San Antonio, Fort Worth and Amarillo all have huge, well-known rodeos. Smaller cities may offer smaller-scale rodeos.
20. Hang out on Main Street in Cibolo
Cibolo is sort of a secret and I came thisclose to not listing it for that reason. The historic main street has really been built up (or rebuilt up) over the last few years and has turned into a fun, trendy collection of shops, restaurants and bars.
You can have an upscale meal at Kindling, eat Texas made ice cream at The Scoop on Main or listen to Live Music at the Old Main Ice House. There's more choices to include shopping, yoga, art classes, a cigar bar and a signature BBQ joint, Harmon's.
21. Spend the day at Space Center Houston
Space Center Houston, sometimes referred to as the Johnson Space Center, is a fun place for curious folk of all ages to explore the history and the future of space. You can easily spend an entire day here and not run out of things to see.
22. Attend the Come and Take It festival in Gonzales
If you thought the battle for Texas independence started at the Alamo, you would be wrong. It started in nearby Gonzales.
Long story short: The Mexicans and the Texicans (which is what settlers in Texas were called back then) disagreed on who a particular canon belonged to. Mexico wanted it back. The Texicans wanted to keep it and said "Come and take it" and the battle ensured.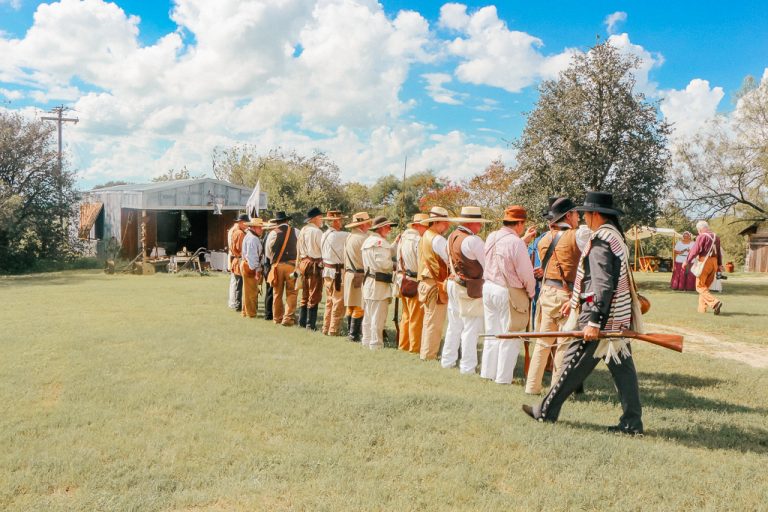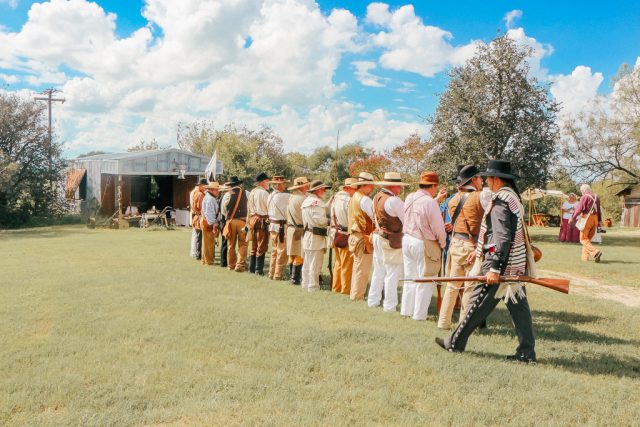 The annual Come and Take It Festival happens in October and the town is alive with events and festivities, to include a pretty darn impressive living history re-enactment of the Battle of Gonzales.
If you consider yourself a history buff, this should top your list of things to do in Texas.
23. Visit Luckenbach Texas
You've probably heard about loving the simple life in Luckenbach Texas with Willie and Waylon and the boys. Luckenback is a tiny, tiny dot on the map but it's a fun place to spend the afternoon and listen to some music.
If you're visiting Fredericksburg, Johnson City, Marble Falls or checking out the 290 Wine Trail (mentioned above) then you can easily squeeze in a visit to Luckenach. Remember, pictures or it didn't happen.
24. Spray paint a vintage caddy at the Cadillac Ranch (near Amarillo)
If the idea of taking a can of spray paint to a car partially buried in the dirt without getting in trouble appeals to you, then this is your place.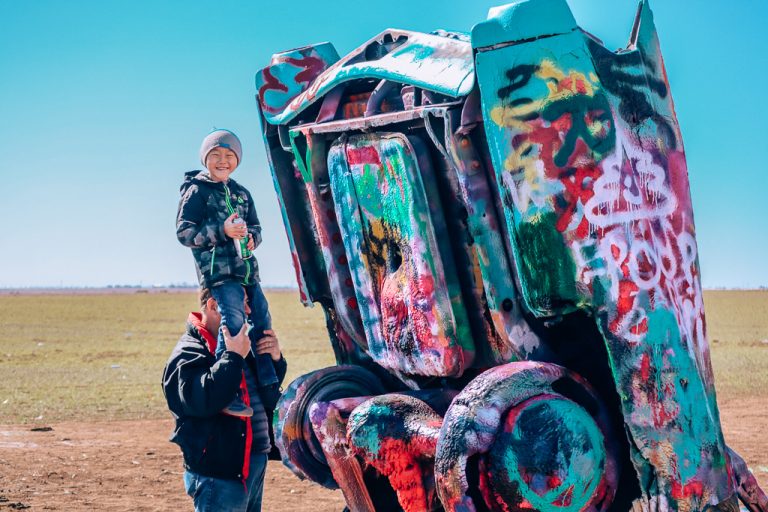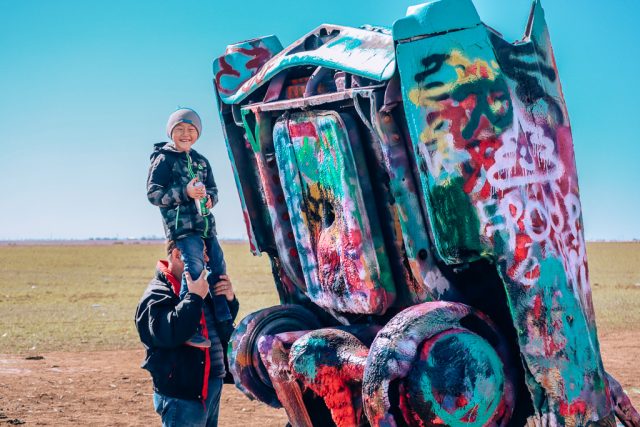 Tips: Take your own spray paint. If you buy it at the nearby souvenir shop, you'll pay a premium price. And, don't expect for your creation to remain for long. Someone will be waiting behind you with their own can of paint ready to make their own masterpiece. That's part of the fun.
25. Visit the Texas State Capitol Building
I've met a lot of Austinites that claim their city "Isn't really part of Texas." Despite this, Austin is still the state capitol and the capitol building is definitely something to see.
You can take a free guided tour or explore on your own. The rotunda is definitely the highlight of the tour, and if you're any sort of architecture buff, you'll be fascinated.
26. Go cabin camping at Jellystone Park Guadalupe River
There are several Jellystone locations (AKA Yogi Bear's campground) dotted throughout Texas but I think the location near Kerrville Texas is the best. It has a pretty extensive water park, which is included in your activities/camp fee, direct river access, character meets, on-site entertainment and more.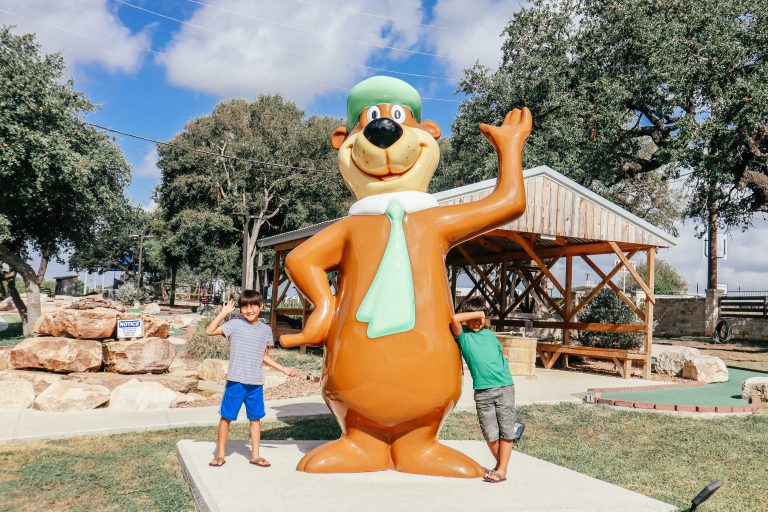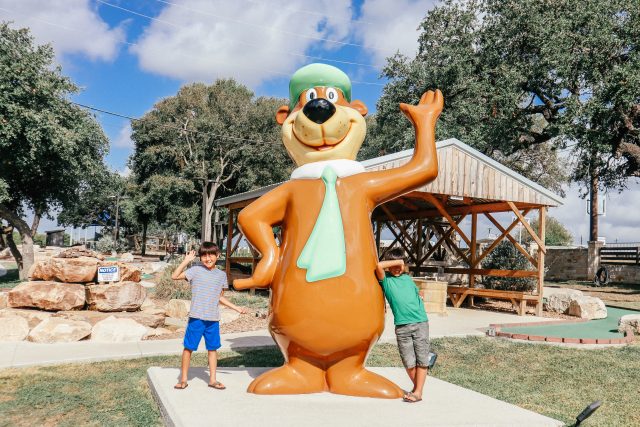 Jellystone Park Guadalupe River is also very RV friendly, so if you've got an RV – or want to rent one – there's plenty of room for you here.
27. Eat a chicken fried steak with cream gravy
Texas is famous for Tex-Mex and BBQ. Definitely indulge in those, too, but don't miss the best chicken fried steak in the U.S.A. My personal favorite chicken fried steak is the Alamo Cafe in San Antonio Texas. It's larger than the plate it's served on, so bring your hungry.
Little hole in the wall places that claim they're famous for chicken fried steak? I tend to believe them. It's not a very good for you meal but it's a delicious indulgence.
28. Get a bucket of Sweet Tea from Bill Miller's BBQ
I'm not looking to start a debate on whether Bill Miller's is real BBQ. For those of you who aren't familiar, Bill Miller's is a BBQ chain with multiple locations across the state. It's sort of the McDonald's of BBQ and true BBQ snobs tend to eschew it. For the record, I think it's decent.
But, their sweet tea sold in the gallon bucket is legendary. I usually don't sweeten my tea and if I do, I don't use real sugar. I make an exception for Bill Miller's Sweet Tea.
29. Buy a "Mold-a-rama" at the San Antonio Zoo
Let me introduce you to the smell of my childhood nostalgia. The San Antonio Zoo (+ the attached Kiddie Park and the train at Brackenridge Park) offer loads of family entertainment and education.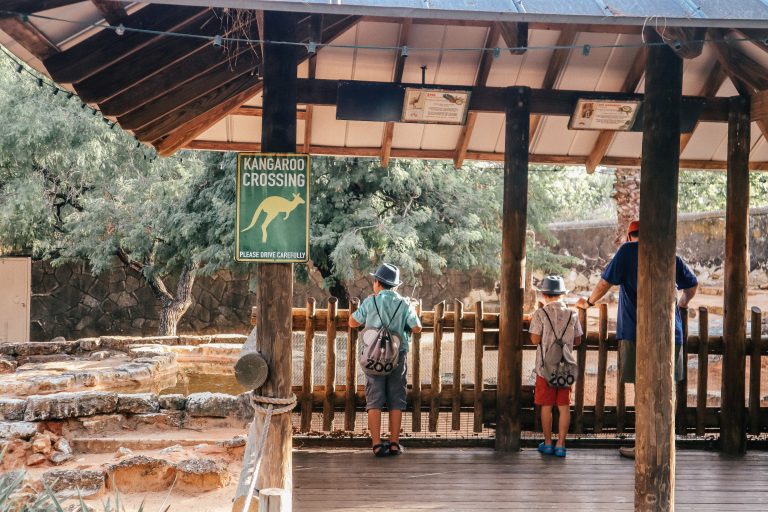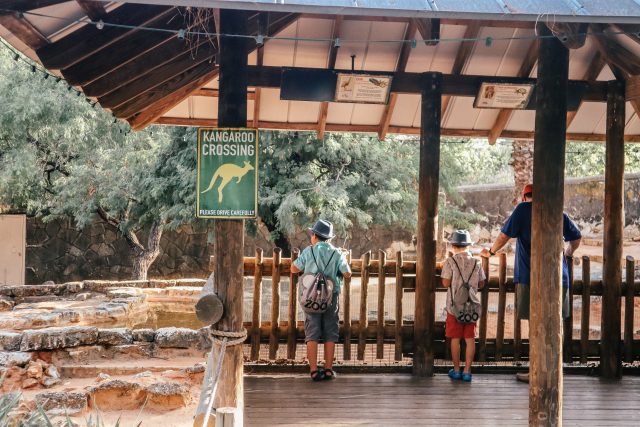 Throughout the zoo you'll see little "Mold-a-rama" kiosks where you can buy a strong-smelling plastic mold of your favorite animal created in a color combination not occurring in nature. A red koala? A gold rhino. Yes, please.
30. Make your own DIY project at the DIY Studio Decatur
Decatur Texas might not be on your radar, although it should be. It's only a short distance from the Dallas Fort Worth area and this small town has lots of charm.
If you like the shiplap look and the decorating style of Joanna Gaines, you'll love the DIY Studio Decatur. This studio offers endless possibilities for projects. Some of the most popular are wooden signs and cornhole boards. Join an existing class or schedule this as a retreat/team building activity. And, while those "painting with a twist" type places are popular all over Texas and probably everywhere else, this gives you an opportunity to create something uniquely Texas and uniquely your style.
31. Go kayaking or canoeing on Caddo Lake
Caddo Lake is a lake and bayou wetland on the Texas-Louisiana border. Kayaking (and also alligator watching, so be careful) are popular here. The cypress trees are the most famous (and Instagrammable) part of the landscape.
Caddo Lake State Park, operated by Texas Parks and Wildlife, offers hiking, camping and other ranger-led programs.
33. Listen to Live Music at Gruene Hall in Gruene
Gruene (pronounced green) is a charming little town with lots of German heritage. Gruene Hall has hosted musical greats such as Willie Nelson, George Strait, Garth Brooks, and more. Part of the movie Michael with John Travolta was filmed here.
Aside from the history, it's a fun, laid back place to hang out, have drinks and listen to music. The nearby Gristmill restaurant is also popular with tourists and locals.
31. Roam the stockyards in Fort Worth
Twice daily cattle drives. Enough said, right?
Dallas and Fort Worth are often lumped together because of geography. Truth be told, the two cities couldn't be more different. Visit the Fort Worth Stockyards and find shopping, dining, and Texas history. And, cattle drives.
32. Visit Six Flags Over Texas in Arlington (there's also a Six Flags in San Antonio)
Six Flags over Texas is the OG. I prefer it to any other Six Flags theme park I've been to, including the one in my hometown of San Antonio.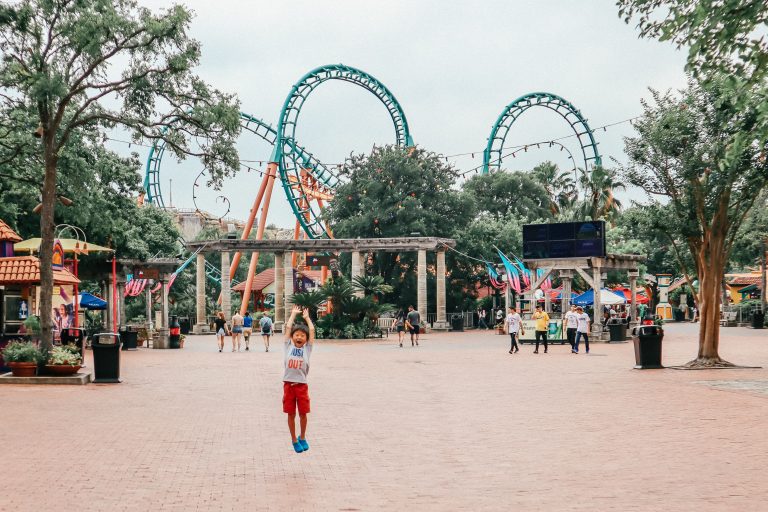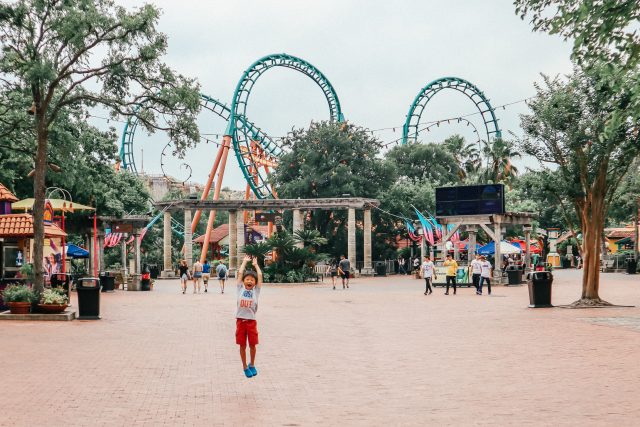 33. Have a treat at Plaine Coffee while you do your laundry in Alpine
Alpine, located on the edge of Big Bend National Park, doesn't get as much attention as her artsy neighbor, Marfa. Alpine has a charm all on it's own and you're doing yourself a disservice if you come to this neck of the woods and don't visit.
Plaine Coffee (Plaine is an anagram of Alpine, by the way) is a coffee shop with a view located next to a laundromat. What more do you need to know?
34. Visit the Buddy Holly Museum in Lubbock
If ever there was a place to learn about the life and times of this musical icon, it is Lubbock Texas, Holly's hometown. There's also a larger-than-life statue but that's located off the museum proper (on 19th Street) but Lubbock is a small enough city where you can shoot over to grab a picture.
35. Visit the Center for Animal Research and Education (CARE) in Bridgeport
The Center for Animal Research and Education is located about an hour outside of Dallas and offers an amazing opportunity to learn about all types of animals. It is not the same type of outing as a day at the zoo but you'll leave with amazing memories and a deeper respect for big cats and those who advocate for them.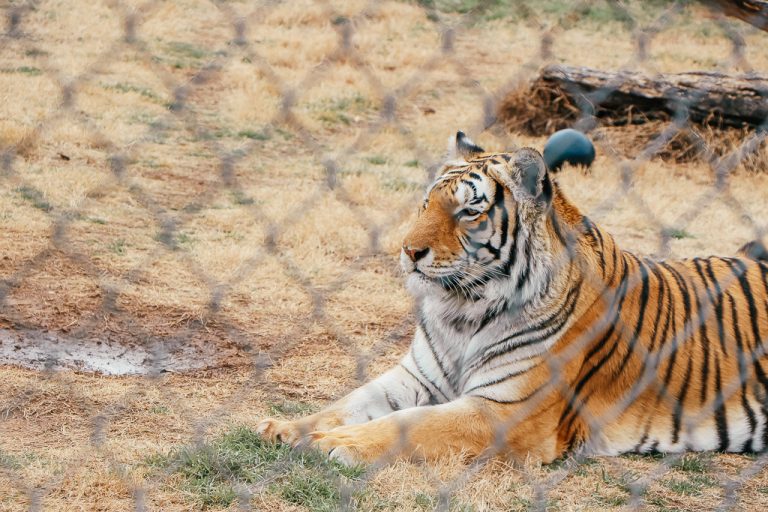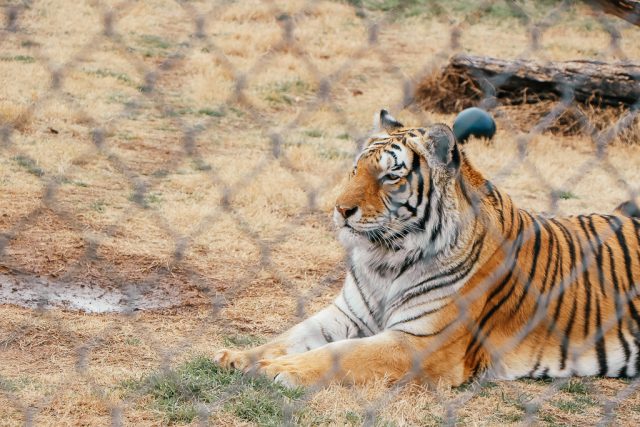 36. Go antiquing in Round Top. Bonus points if you eat pie at Royer's Pie Haven. It's the absolute BEST.
Round Top is home to a large collection of antique markets and thrift-type stores. Round Top is open all year 'round but they have dedicated antiques festivals that will bring in a larger variety of vendors.
Check the hours of operation of the stores you want to visit before you plan a trip – many are closed during the early parts of the week. And trust me…don't miss the pie. I hesitate to call something "best ever" but y'all – this is the best pie ever. It's about a two hour drive from my house and no, taking a day trip just for pie is not unreasonable.
37. Friday Night Lights – High school football is BIG in Texas. Catch a game.
Small town football games are (where everyone takes it super seriously) are the most fun.
38. Eat a kolache at the Czech Stop in West
West, Texas is a small town with lots of Czech heritage. Although you can find tasty kolaches at other places around the state – I had a pretty darn good one in my local coffee shop last week – nothing beats the Czech Stop kolaches. They're just better.
39. Visit SeaWorld San Antonio
SeaWorld has really evolved from an theme park with marine mammals doing tricks to a place of education. You'll still be able to see rescued Orca whales and other marine mammals but the shows are more focused on educating the audience than treating the animals as a source of entertainment.
There's also an adjacent water park, Aquatica, which requires a separate ticket. Aquatica is one of my favorite water parks in Texas. The main SeaWorld park does have some theme park elements with various rides and Sesame Street themed entertainment.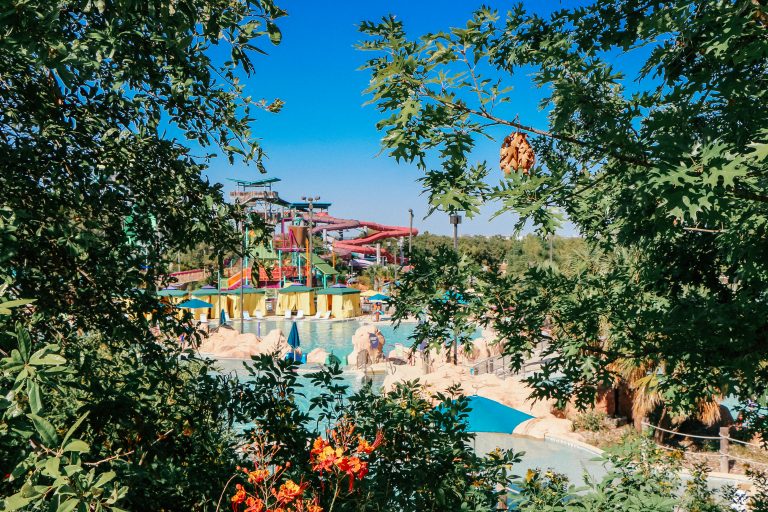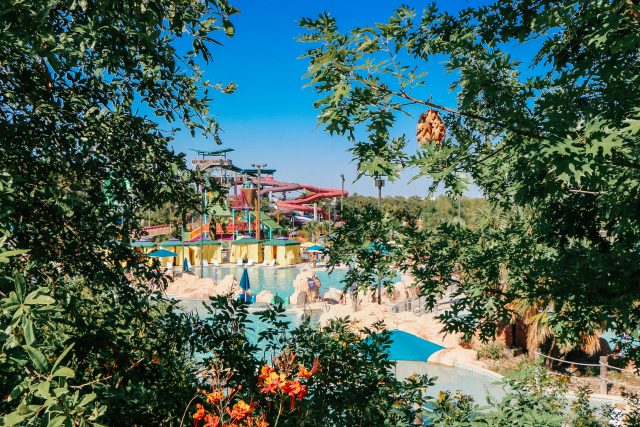 40. Eat at Mi Tierra in San Antonio
I hesitated to call out any one particular Mexican restaurant because I don't think you can go wrong with Mexican food in Texas, especially in San Antonio. But, Mi Tierra deserves it's own shoutout.
Mi Tierra is popular with locals and tourists alike and it's location in El Mercado will get visitors outside the River Walk area. The food is good, the atmosphere can't be beat and if you don't take home a bag of pastry from their attached Panderia, you're totally cheating yourself.
Don't forget to snap a picture of their famous mural.
40. Visit the "Texas White House" – The home of President Lyndon B. Johnson near Johnson City
The "Texas White House" was LBJ's Texas home and a lot of history was made here. This historical site is operated by the National Parks Service and offers several options for sightseeing and touring. You can do a driving tour of the grounds and see the 36th president's boyhood home or sign up for a guided tour of the inside of the house.
If you're really interested in LBJ history, you can stay at the Stonewall Motor Lodge, which was where the press corps stayed when the president was at his Texas home. There's a lot of history and photographs throughout the property.
41. Take your picture in a field of Bluebonnets
This is an annual rite of passage for Texas kids. Unconfirmed but I'm pretty sure they make families move if they're non-compliant.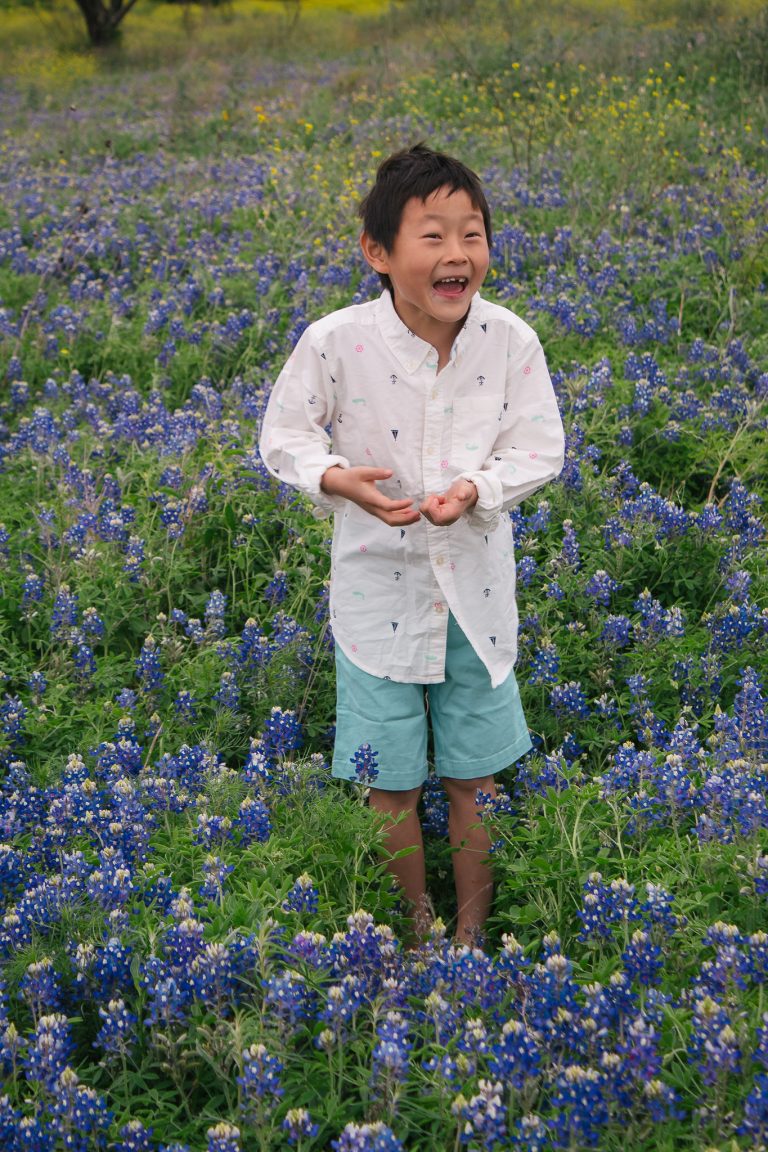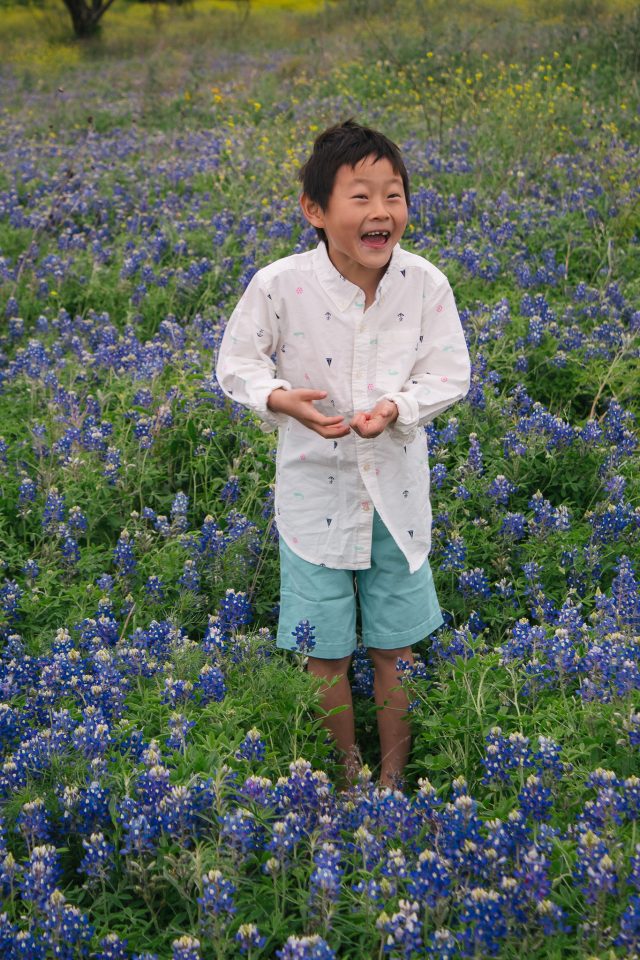 42. Take a trip to Lockhart to eat some of the state's best BBQ
Like with Tex-Mex, I think it's hard to go wrong with BBQ in the state of Texas but the small city of Lockhart is generally accepted as having some of the state's best.
43. Check out the water lily garden in San Angelo
You wouldn't really expect the world's largest collection of water lilies to be in a small town in West Texas, but it's true! There are tons of varieties of water lilies at Civic League Park, including some that only bloom at night. This is a great, peaceful place to enjoy nature's beauty and take some great pictures.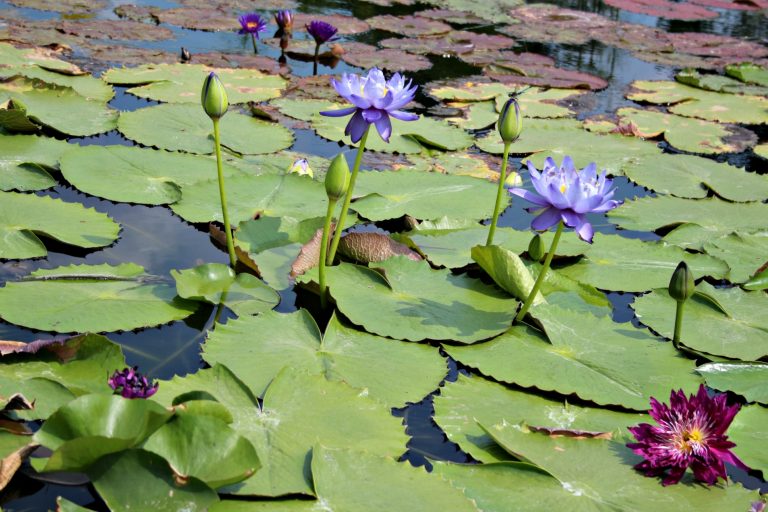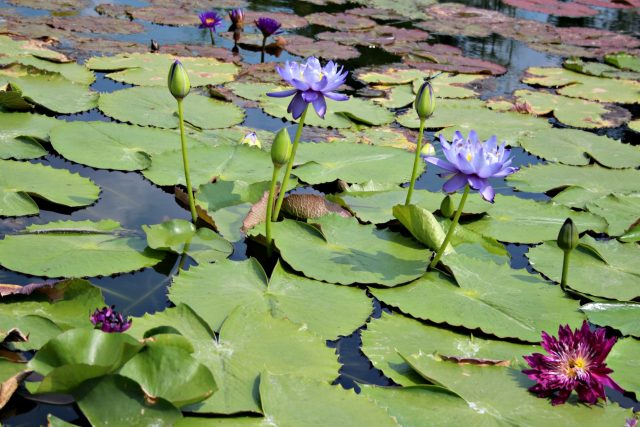 44. Visit Sea Center Texas
Sea Center Texas is operated by Texas Parks and Wildlife – not to be confused with SeaWorld, which is listed above. Sea Center Texas is located in Lake Jackson. Here you'll find aquariums, a marine hatchery and a boardwalk that extends over living marshland. You might even spot a couple of turtles or an alligator.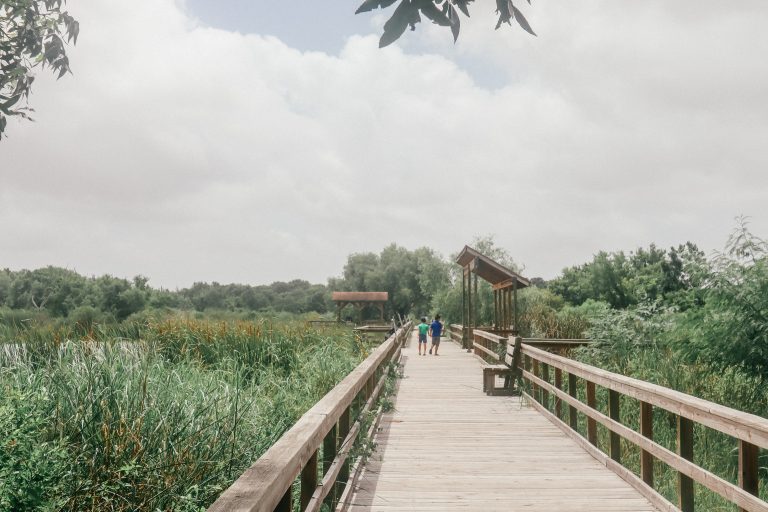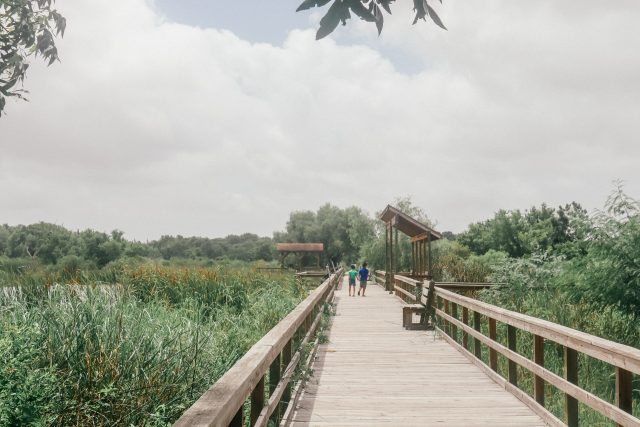 45. Tour AT&T Stadium in Arlington
AT&T Stadium is home to the Dallas Cowboys football team and also the largest domed structure in the world. There are several tour options, including a VIP tour, an educational tour, an art tour, and a self-guided tour.
46. Visit Buc-ee's
Buc-ee's is the ultimate convenience store/road trip snack stop. When you see the distinctive red and yellow beaver logo, you'll know you're coming up on a Buc-ee's stop. Don't worry – there will always be lots of signs to direct you.
There are currently 35 Buc-ee's locations throughout Texas, most along the highways. You'll find lots of gas pumps, clean restrooms, snacks galore and hot foods prepared fresh on site.
47. Enjoy a Texas style beach break in Port Aransas
Texas has approximately 370 miles of coastline so there are lots of spots to enjoy a beach break. While Texas beaches can't compare to the Caribbean or even Florida's Emerald Coast, they do get the job done.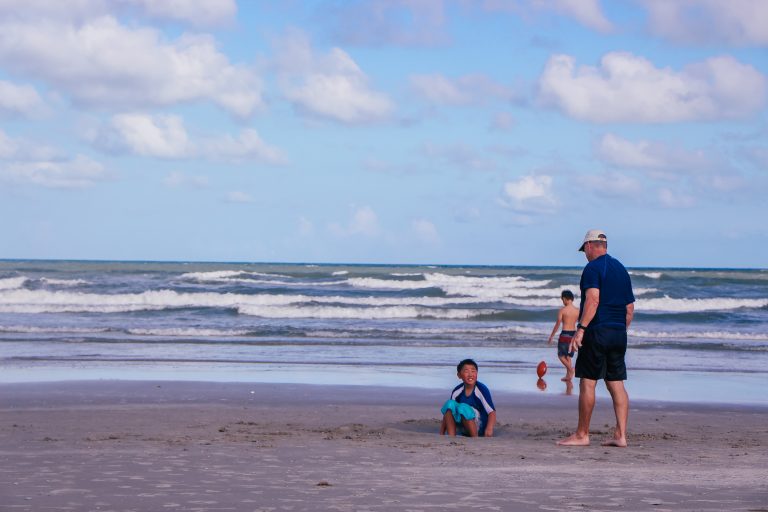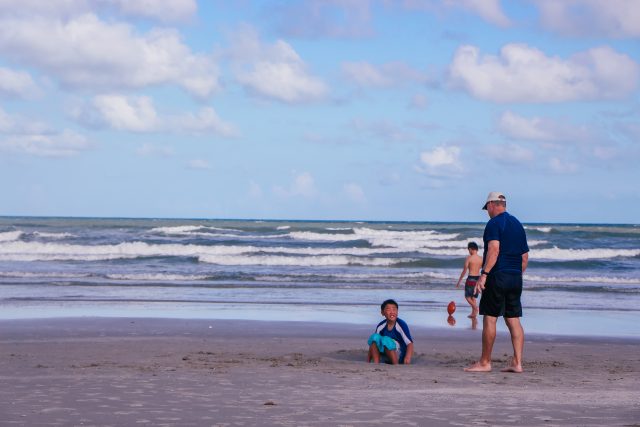 Port Aransas, located on Mustang Island, is a laid-back, family friendly beach town with lots of shops, eateries, and places to stay. (P.S. If you don't take your picture in the shark's mouth you weren't even there.)
48. Take a swim in the Blue Hole (near Wimberly. Jacob's Well is nearby and if you plan right, you can catch both in the same trip.)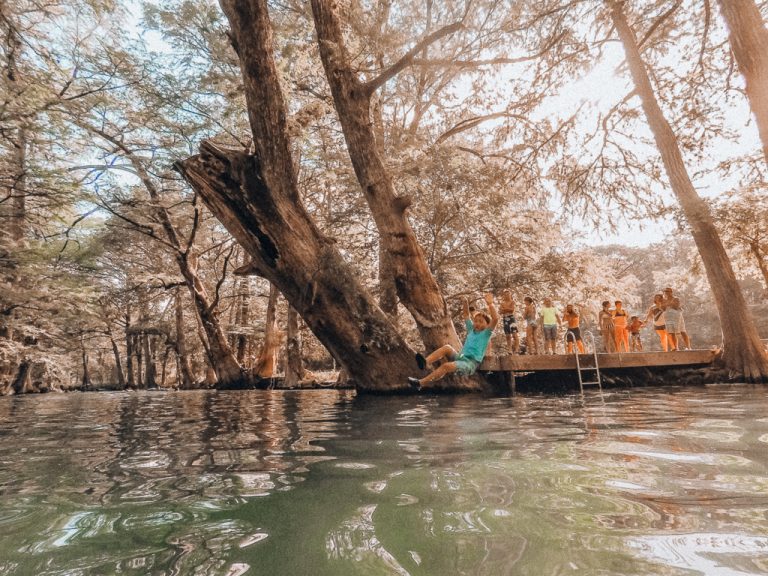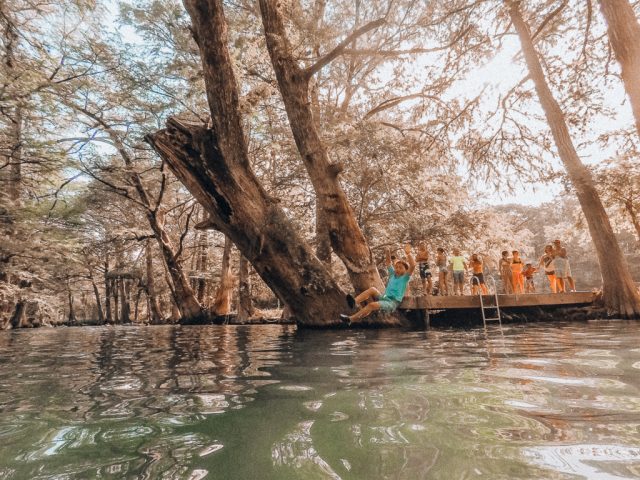 49. Celebrate the Day of the Dead (Nov 1) in San Antonio
Although you can celebrate Dia de Los Muertos anywhere, San Antonio really knows how to do it up right. There are lots of organized events and even if you don't make any of them, it's fun to stroll around downtown and soak in the atmosphere. It's like Coco come to life!
And, if you can't make it to San Antonio on November 1st, the nod to Mexican heritage is still vibrant the other 364 days of the year.
50. Take a picture with the giant peanut in Floresville
Texas (and pretty much everywhere) is filled with quirky, roadside Americana. Floresville, south of San Antonio, is no exception. Peanuts have been a major crop in this part of Texas for some time. This particular giant peanut statue was erected in honor of "The Peanut King", Joe T. Sheehy, whose experimental peanut farming changed the landscape of Wilson County.
51. Watch the sun rise in Franklin Mountains State Park in El Paso.
Franklin Mountains State Park in El Paso has lots of options for outdoor fun. The sunrise views are worth getting up early for. There's a trail where you can stand and look out and see Texas, New Mexico, and Mexico all in one view.
52. Get hands on with STEM at the Science Mill in Johnson City
The Science Mill in Johnson City is an old mill that's been reimagined into an indoor/outdoor STEM paradise. This is one of the few kids' museum type activities I can truly say that I enjoyed it at least as much as my kids.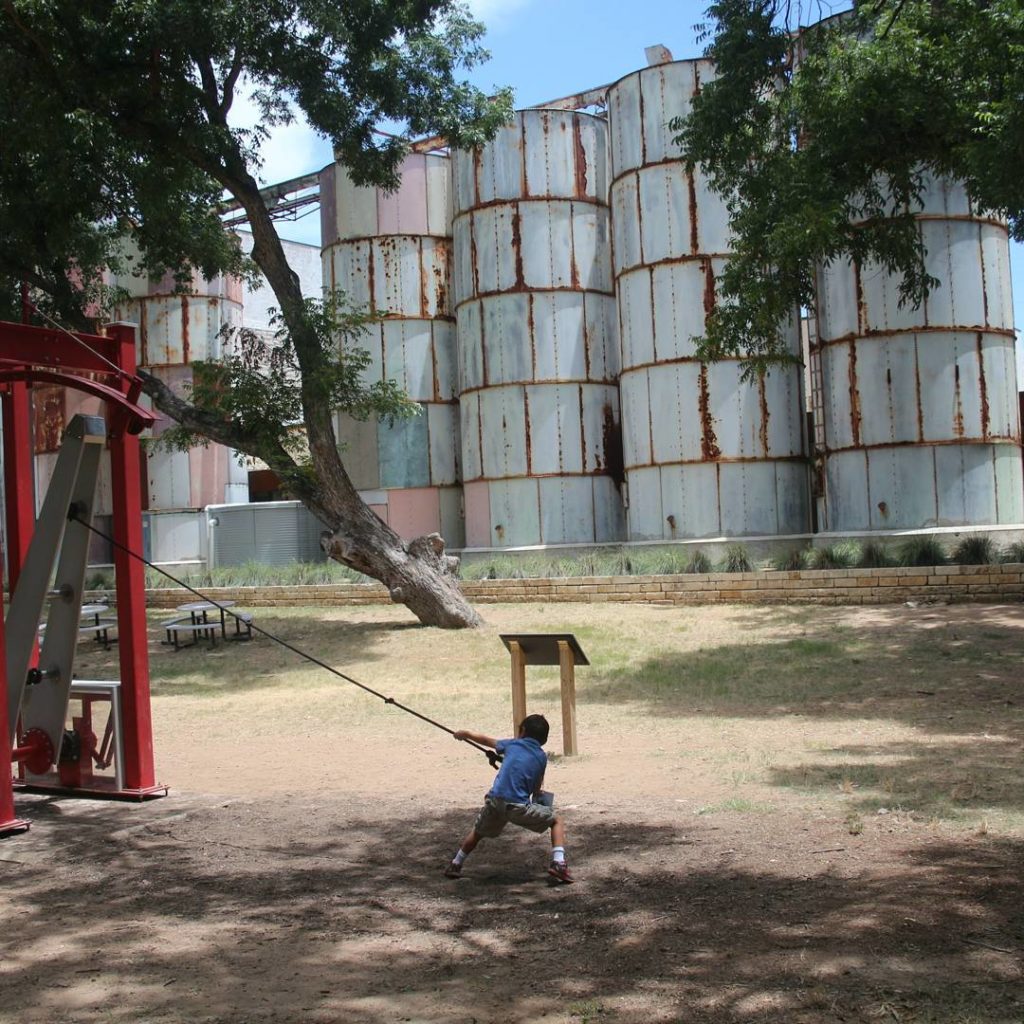 53. Hike Hancock Hill
Hancock Hill, located behind Sul Ross State University in Alpine, has a network of trails leading to beautiful view of the Big Bend Canyon. At the top of one of these trails, you'll find an old metal desk.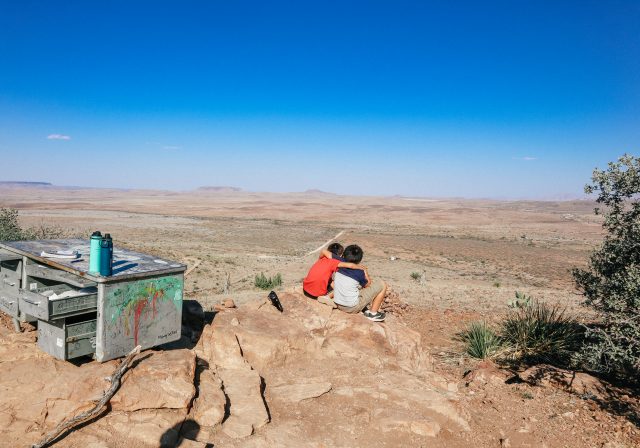 About 40 years ago, three college students drug this desk up the hill and it serves as a place for reflection and recording memories. There's always a notebook and a pen in the drawer so you can immortalize your "Joe was here." The notebooks become a part of the university's archive and are regularly switched out.
54. Take in a Houston Astros Game
The Houston Astros are the 2017 World Series Champion. If you are from out of state or not a baseball follower, someone will no doubt tell you or you'll see "World Series Champs" on a bumper sticker, ball cap or baby onesie.
55. Stargaze at McDonald Observatory
McDonald Observatory is operated by the Astronomy Department at the University of Texas. Located about 36 miles from Marfa, the McDonald Observatory is a fun, educational activity for families and astronomy buffs alike.
You can do daytime solar viewing tours or night time star parties – check their calendar of events. If you are interested in the star party, they fill up well in advance so plan ahead.
What'd I miss?
My hope is that the things on this Texas bucket list will fill your calendars with ideas for Texas trips for a long time to come. But, as much as I enjoy trying, it's an impossible task for capture everything in a state as large and unarguably cool as Texas. New things are constantly popping up or you might know about something that just isn't on my radar. Leave a comment, send me an email at jillr@rippedjeansandbifocals.com or message me on social media and let me know.
Happy Texas travels!