Looking for a way to spend the day having fun splashing around in the Lone Star State? I've got you covered with this list of 10 of the best water parks in Texas. A water park is a great way to beat the heat and if you're in Texas, you know how necessary that is. Whether you want to hang out in the kiddie area, float on a tube on a lazy river or zip down a super-fast slide, this list of Texas Water Parks has something for you. And besides, if you're looking for things to do with kids in Texas, it's HOT here most of the year, so what better way to spend a hot day than a Texas water park?
Note for 2020: Most parks require advance reservations and have limits on capacity. Check the websites carefully before you visit.
10 of the Best Water Parks in Texas
Schlitterbahn New Braunfels advertises as "The World's Best Waterpark." It's certainly impressive, offering 17 speed slides for those thrill seekers, lazy and calm rivers, nice lounge pools, and shaded areas to relax. This park is massive and has everything you'd want in a water park.
Perks: You can bring food in and you don't have to use the two-day pass on consecutive days.
For more info on Schiltterbahn New Braunfels and things to do in New Braunfels and Gruene, read here.
This is SeaWorld's Water park, so you can combine your visit to the water park with a visit to SeaWorld. While it's possible to visit Aquatica and Sea World in one day, you'll run yourself ragged – get the two-day multi-park pass. Aquatica has some unique features, such as a Stingray experience and an aviary. This is my personal favorite, so I'm a little bit biased. If you'd like to read a more in-depth review of Aquatica, go HERE.
We visited Aquatica last week and found their reservation system to be absolutely seamless. There are temperature checks upon entering the park and you must be masked when you're entering Aquatica. After you're inside, masks are only required in designated areas, such as in line for food or in the gift shops. All the employees – including lifeguards – I saw had masks on.
The website stated some of the attractions might be closed but on the Friday we visited, it looked like everything was open. I did notice one of the splash pad areas was single-entrance only – the side entrances were roped off. The six feet markers in the queues were well done and there were lots of hand sanitizer stations everywhere.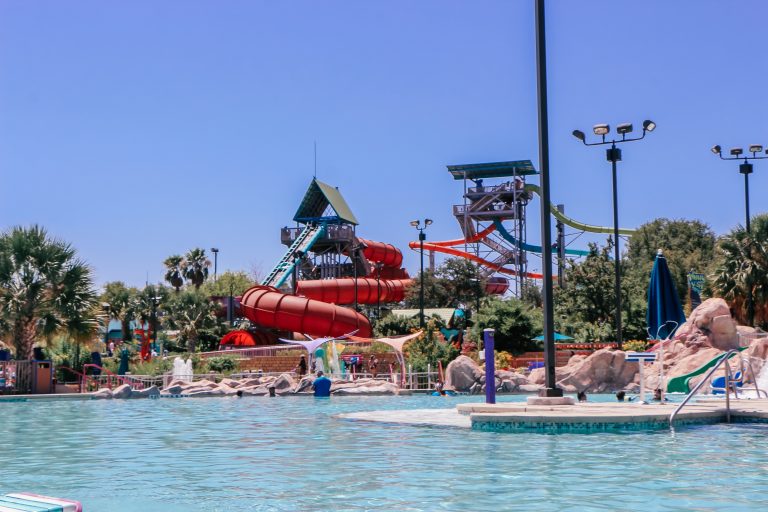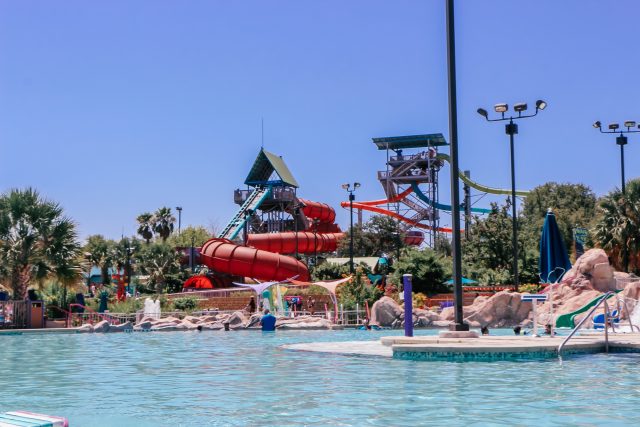 Important to note: Admission to Aquatica isn't included in your regular Sea World park ticket.
If you are looking for a really fast slide, try the Screaming Serpents at Schlitterbahn Galveston. If you've ever wondered what it's like to slide through the bellies of two sea serpents, this is for you. Not looking for thrills? No problem. There's a fun area for little kids and a lazy river.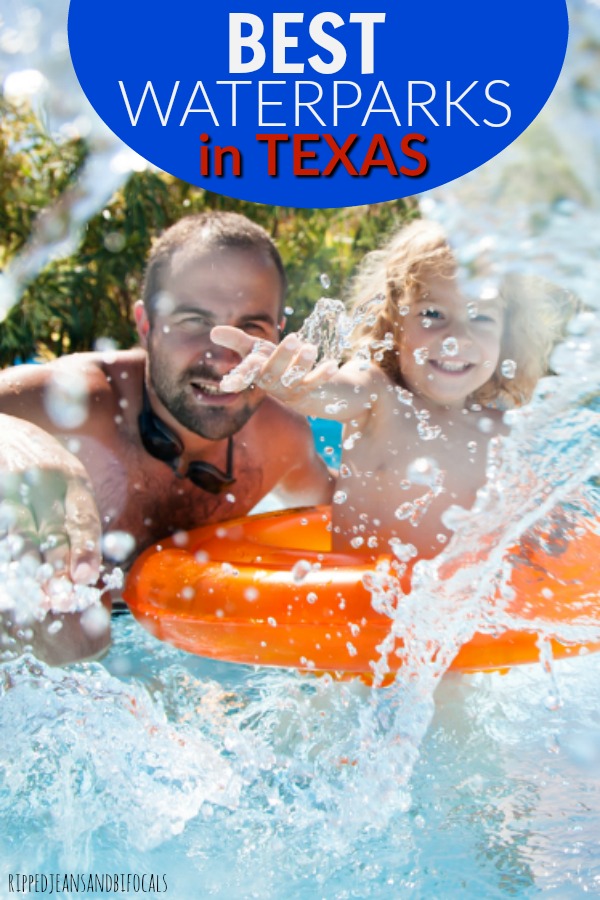 A water park with a view of the beach is pretty awesome stuff. This water park and resort is just steps from the sand. One of the best things about Schlitterbahn South Padre is the indoor play area. Blackbeard's Twister and Lafitte's Cyclone are indoor water slides with a 42″ height requirement, so young kids can enjoy them.
Related post: If you're looking for a resort staycation with an awesome pool check out the Hyatt Regency Lost Pines near Bastrop Texas. They have an amazing Lazy River.
This is a lower key but just as fun water park. It has 7 water attractions, a nice lounge pool, and kiddie area.
There's so much to do at this lovely resort – the water park is just a small part. This makes a great weekend get-a-way in the winter – or what passes for winter in Texas, since part of the swim area is inside. Great Wolf Lodge is packed full of activities and it's a must-visit.
Splashway is a very nice and relaxing water park with lots of attractions. Barbeque grills are available to rent and they also offer reasonably priced concessions. You can have your kids play in the kiddie area, play in the wave pool, lazy river, hop on some water slides and more. Splashway also offers the opportunity to rent a campsite if your family wants to make a weekend of it.
This water park is located in North Richland Hills and has a TON of things to do. They have the typical standard issue water park slides, lazy river and kids area but what you really need to check out is their events page for fun happenings like dive in movies and character expereicens. This park isn't without thrills, though. Check out the Green Extreme, which is an uphill water coaster that's 1,161 feet long and 81 feet tall!
White Water Bay is included in your Six Flags admission, although it definitely deserves a day of it's own. There's a large wave pool, a lazy river and a kids play area, in addition to some seriously fun thrill rides. The majority of the slides have a height requirement of 48″ but there's plenty to keep smaller kids occupied. Their newest attraction is the Thunder Rapids Water Coaster, which is part water slide, part roller coaster.
The Water Park at the Villages is located 15 minutes from Tyler. It's an indoor water park, great for dreary or cold days…not that there's many of those in Texas but it's nice to have that option.
If you're in Texas or are going to be in Texas, you're going to want to check out the best water parks in Texas. Have fun!
Is my list missing your favorite Texas water park? Leave me a comment or send me an email!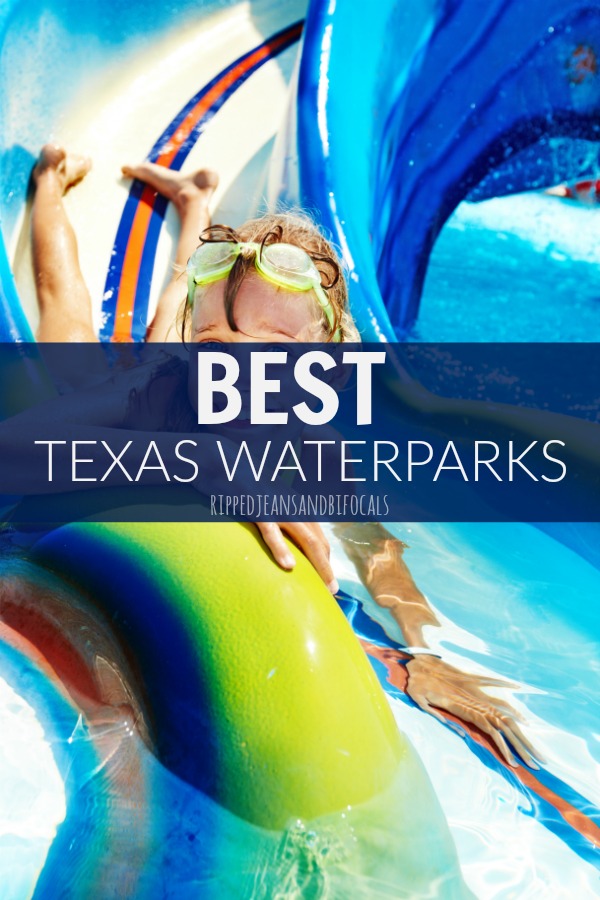 You might also like:
8 things to know before you go to Aquatica San Antonio
Planning a Disney vacation? Read this: