I love the HGTV show Fixer Upper with Chip and Joanna Gaines. I love HGTV in general, a little bit too much…I will just put that out there. I'm sorry to see the show go off the air but I totally get wanting to live their lives with their (soon-to-be) five kids away from the limelight. Fixer Upper has put Waco, Texas on the map and people come from all over the country to see the famous Magnolia Market, and, let's be real, the hope of spotting Chip and Joanna. But, have you ever thought about things to do in Waco, Texas that don't center around our favorite TV couple?
Our family was hosted by Waco Heart of Texas. We received complimentary accommodations and admissions to various attractions. All fun opinions are mine alone.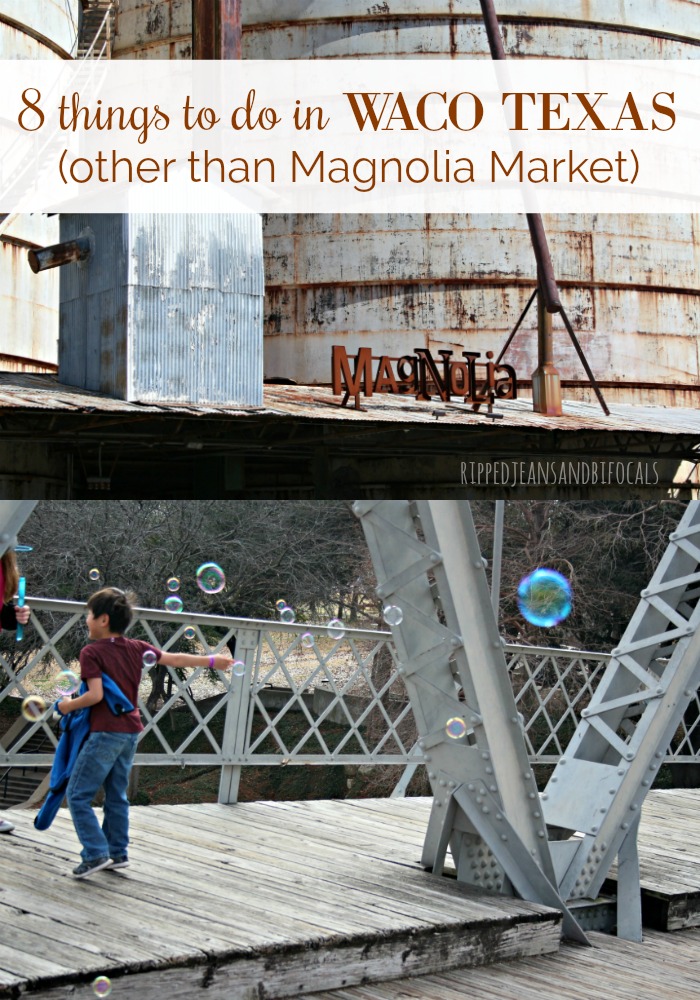 I went to Waco for the second time a few weeks ago and while yes, we did make a pit stop at the famous Magnolia Market, it wasn't the focal point of our visit. There are so many fun things to do in Waco, Texas and it's a small town that is definitely worth visiting on its own.
The draw might be the Magnolia Market, as it is for many people, and, since getting to Waco is a little bit off the beaten path, taking some time to explore the rest of the town is worth doing, if you have an extra day or two.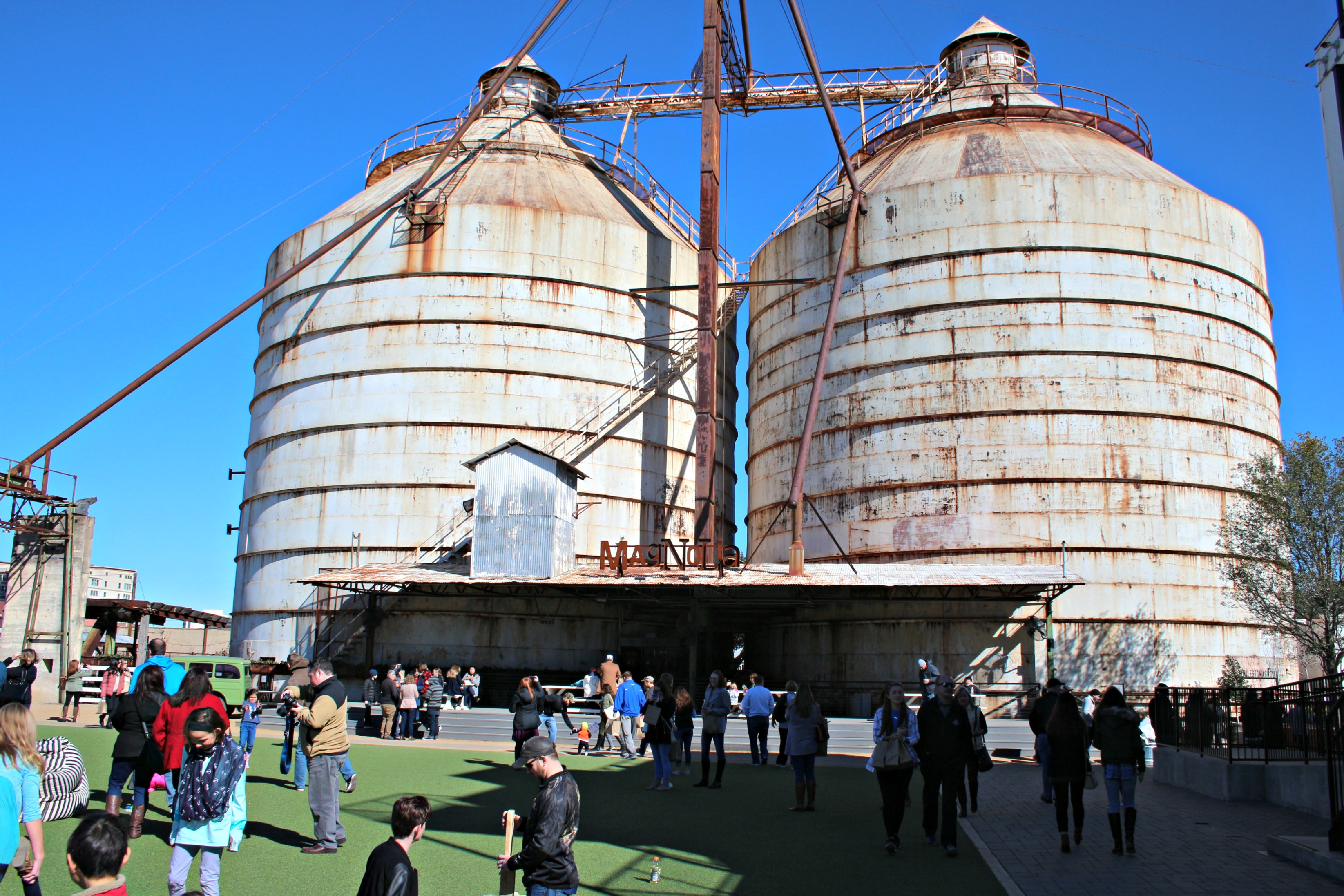 8 Things to do in Waco, Texas (besides the Magnolia Market)
Full disclosure: this was our second visit to Waco and our second trip to Magnolia. I wasn't a super-fan of the store the first time, although my love for Chip and Joanna has never waned (but not in a weird, creepy way.) On our first visit, the weather was lousy, and we had to stand in line to get into the actual store (the Silo Baking Company had not yet opened.) The outside area was still under construction and the store had just been through a major sale and the merchandise was super picked through. Also, I think I was disappointed that my favorite TV couple weren't in the store, which in retrospect was a pretty unrealistic expectation.
We did return to Magnolia on our second and most recent trip to Waco (I mean, how could you not) and had a much different experience this time. So, even though this article is called "things to do in Waco that aren't the Magnolia Market" I can't not include it, even those including it is a bit of a contradiction. Hey, life is complicated, people.
1. Magnolia Market
If you're headed into Waco on a Friday or Saturday (Waco makes a great weekend trip if you live in Texas as we do) I recommend stopping at Magnolia as early in the day as you can and making that your lunch and picture-taking pit stop.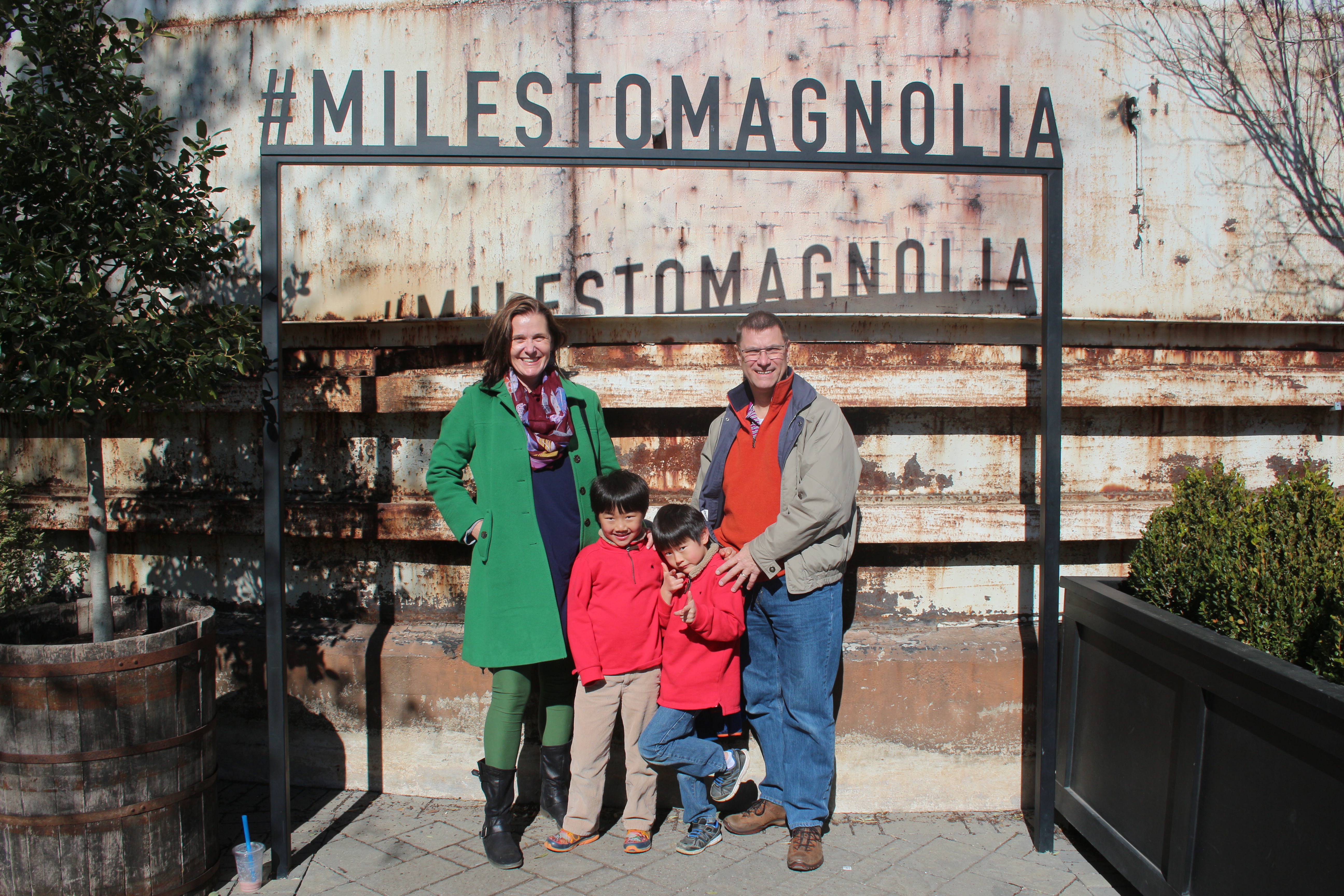 The store was crowded but one thing that impressed me was the attentive and plentiful staff who walked around with iPads that could cash you out if you weren't buying breakables that needed to be wrapped. I honestly didn't spend much time looking around because I wasn't in the market for housewares and the crowds were off-putting, but I did notice they have a fun selection of cookbooks.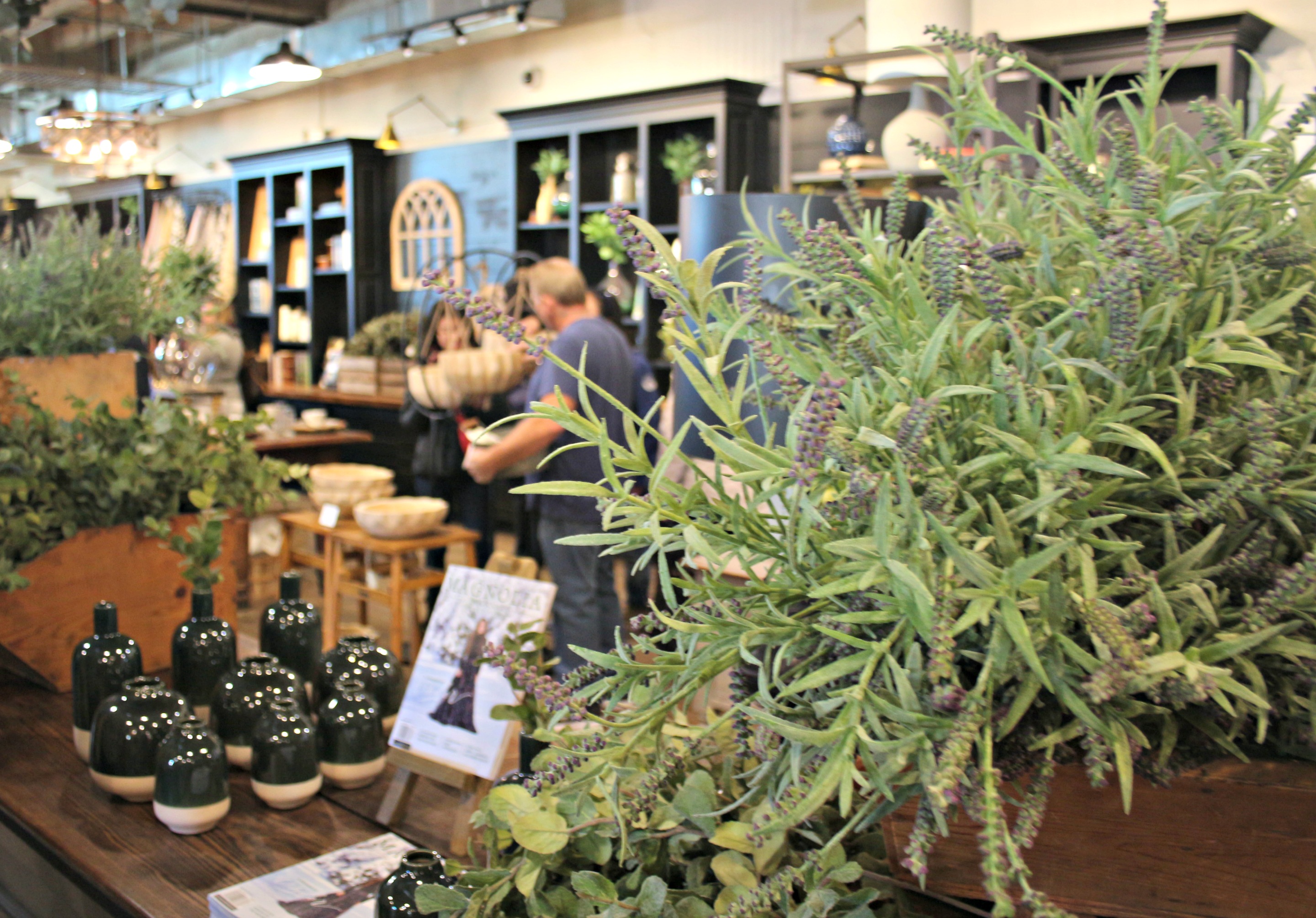 The line to get into the Silo Baking Company was around the block, and as many good things I've heard about their cupcakes and baked goods, I wasn't up for standing in line for an hour to get one.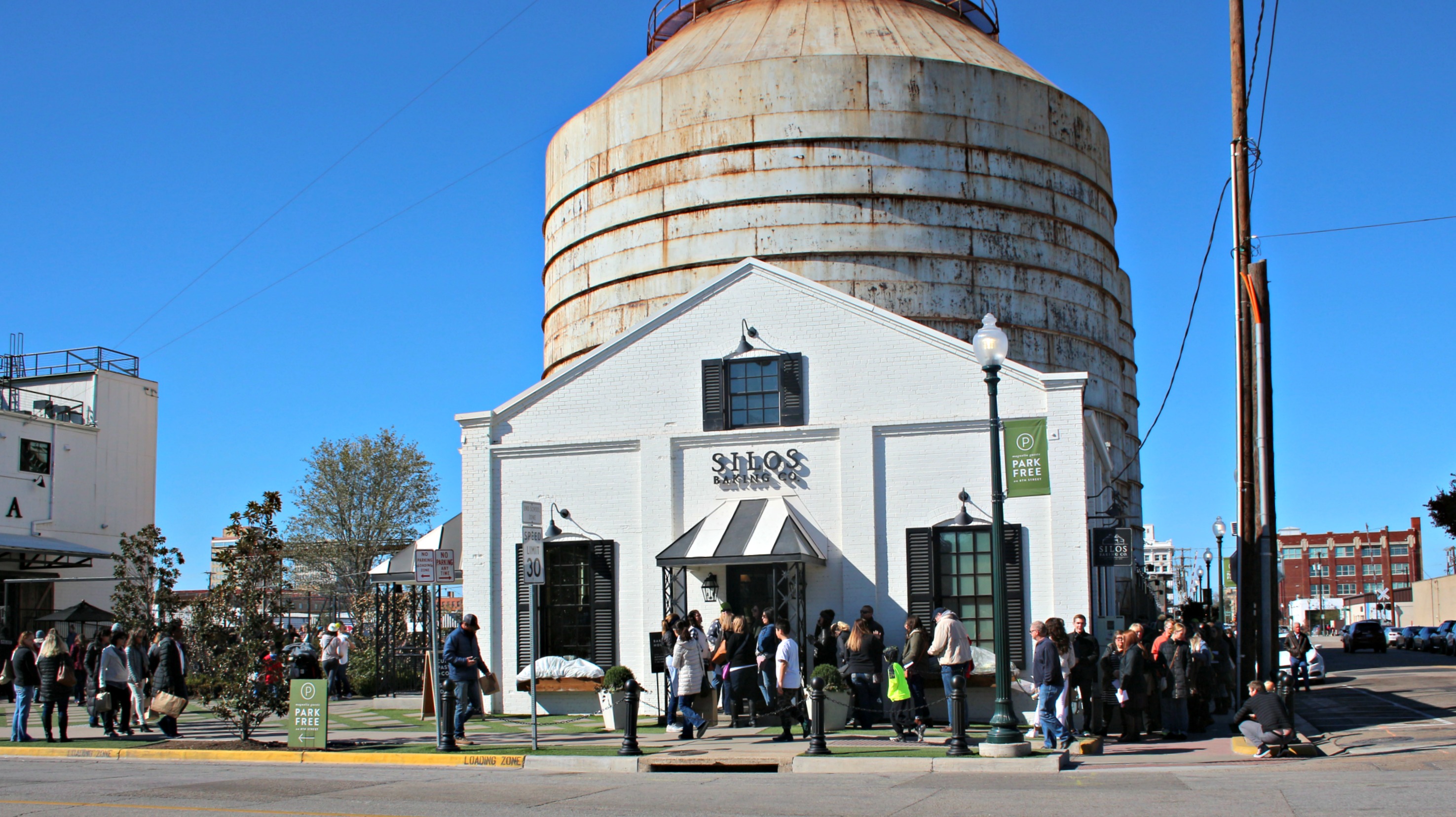 There is a great selection of food trucks outside and the backyard area is super family and pet friendly. My kids loved playing on the lawn and were so into tossing a football around with a new friend they'd made that they didn't want to eat lunch.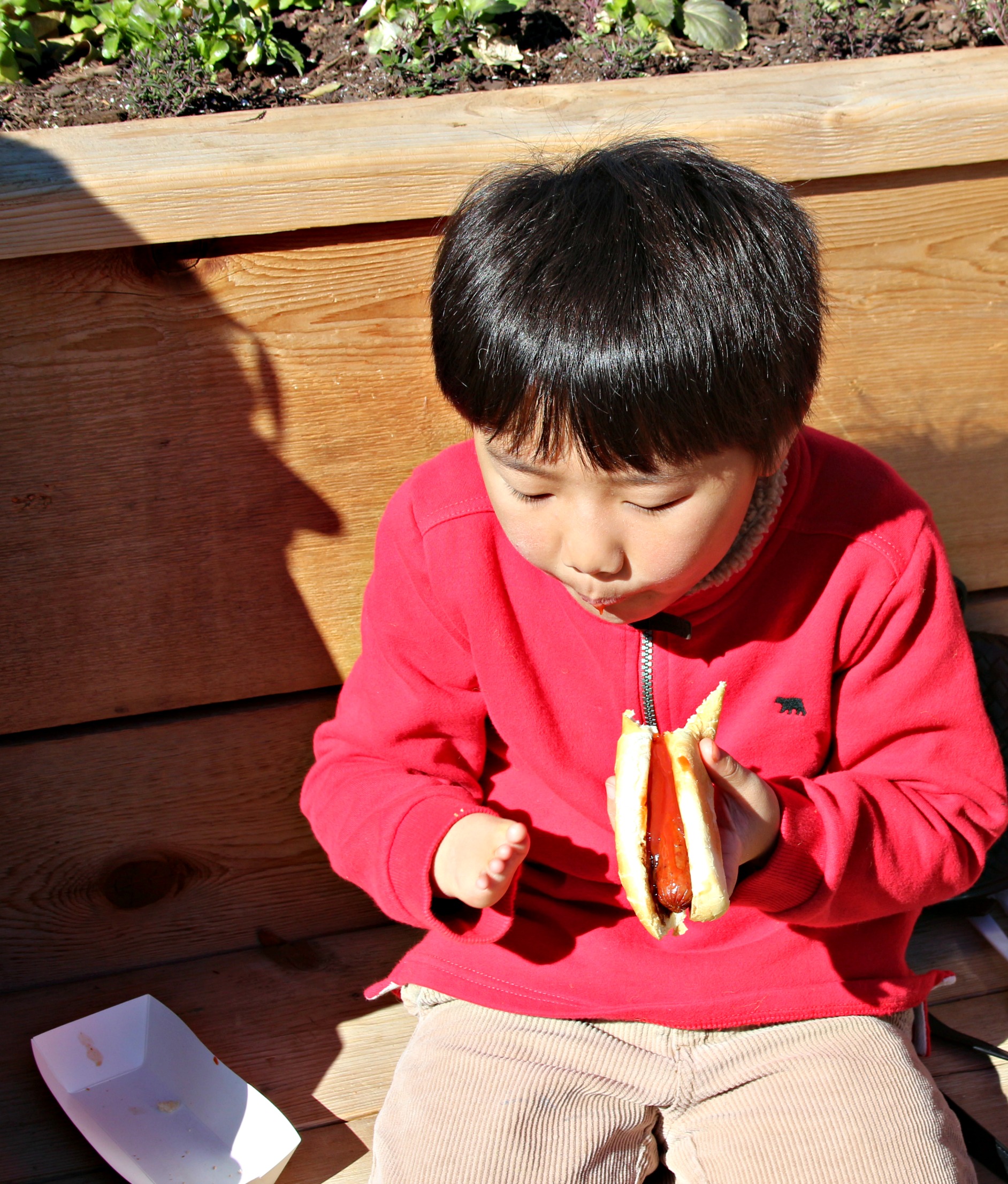 Speaking of lunch, there are some amazing food trucks. The pizza and the gourmet grilled cheese seemed to be the most popular, but my husband got in line for the Heart of Texas Dog House because it wasn't as long, and he likes hot dogs. The line quickly filled in behind us, so I would say this place is up there in popularity with the Grilled Cheese and Pizza trucks…at least almost.
I had the Demo Day Dog and my husband had the Heart of Texas Dog.
The Demo Day Dog is a quarter pound hot dog topped with Dr. Pepper Chili, cheese, bacon, crunchy onions, and Fritos. Do you think it's weird to eat Fritos on top of your hot dog? If your answer is yes, then you need to get one of these.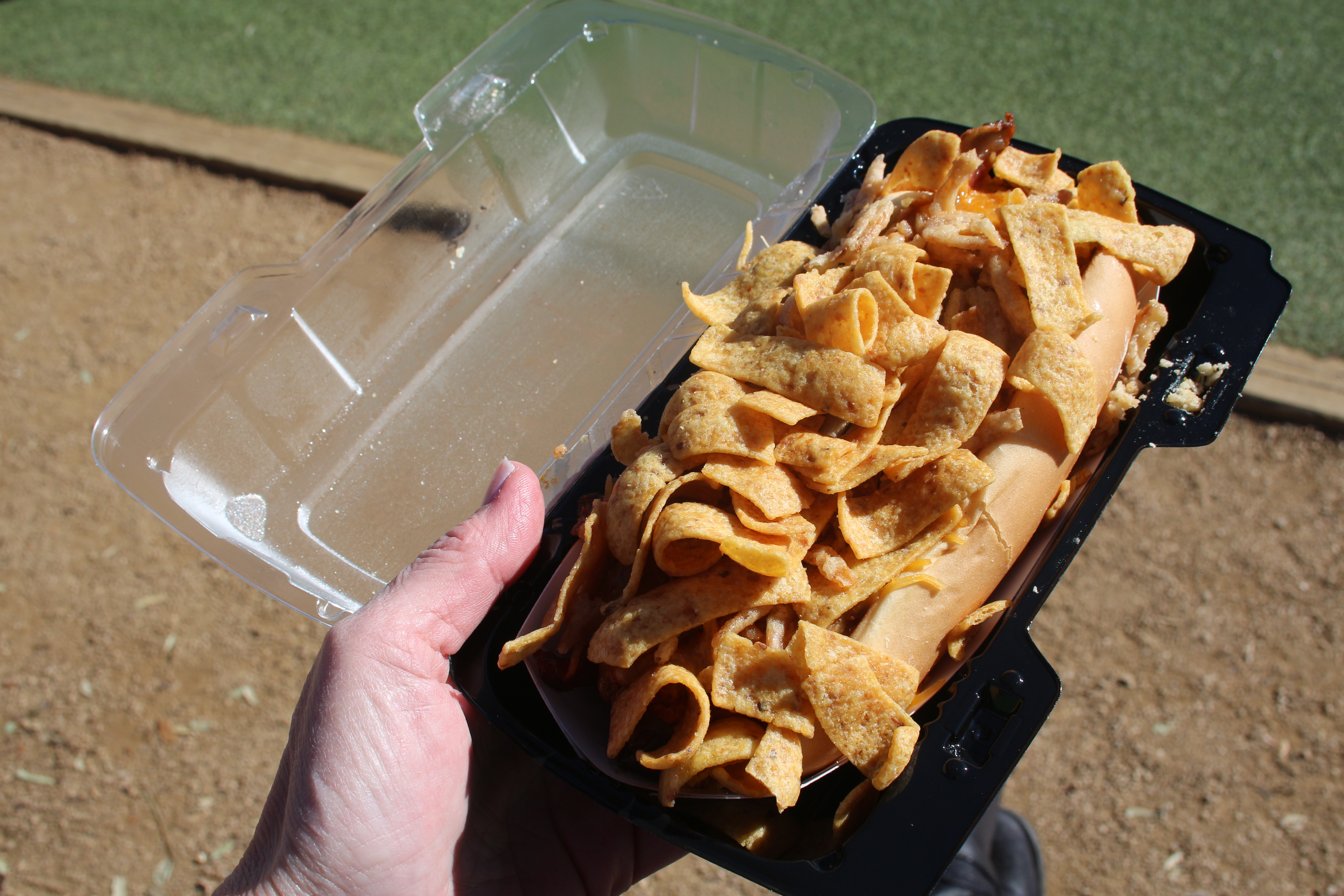 The only complaint I had about this one is that it's not a dog you can eat with your hands…it's a knife and fork production, and it was amazing.
After our lunch at Magnolia we headed to…
2. The Texas Sports Hall of Fame
The Texas Sports Hall of Fame is located on the Baylor University Campus and it's both a great place for kids and for people who love Texas sports. The facility doubles as a reception and conference space so there is plenty of space in this central area with the exhibits being off to the side.
There's an area dedicated to noteworthy Texas athletes of all types. Yes, it's Texas but there is more than just football. Also a fun area dedicated to the Southeast Conference, an area dedicated to high school football (hey, it is Texas and we're all about our Friday night lights, right?) and an interactive children's area with an electronic soccer game, jump ropes and other exhibits dedicated to youth physical fitness.
The Texas Sports Hall of Fame is open Monday through Saturday from 9 to 5. Admission is $7 for adults $6 for seniors and $3 for students in 1st – 12th grade. Active military are free.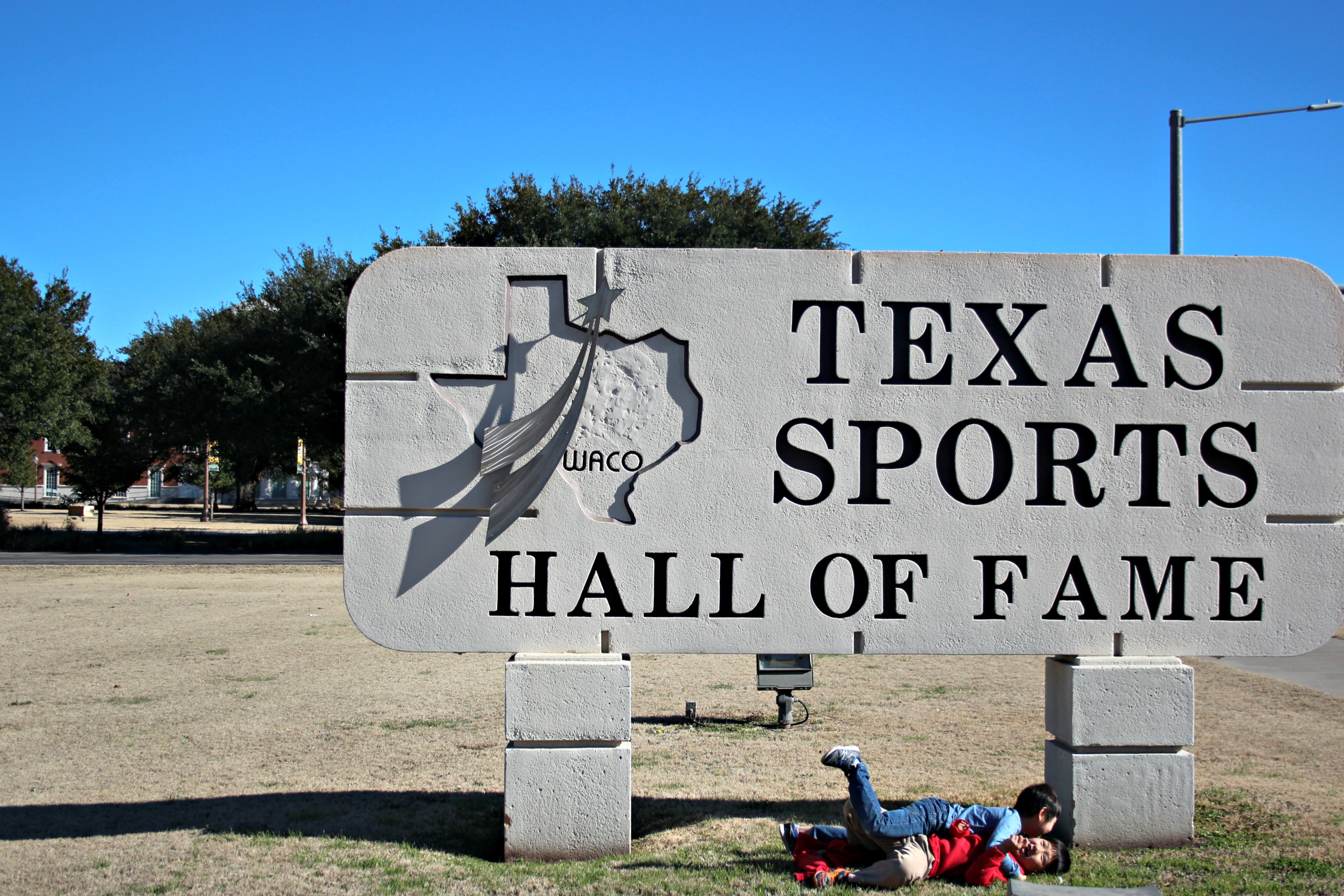 Note: The Waco area is close enough to both San Antonio and Killeen to have a substantial military connection in the community. Many places have posted military discounts and we were asked at other places if we were military. So, if you are and you don't see a posted discount, ask!
3. Waco Mammoth National Monument
If you do one thing in Waco, do this, assuming you have fair weather.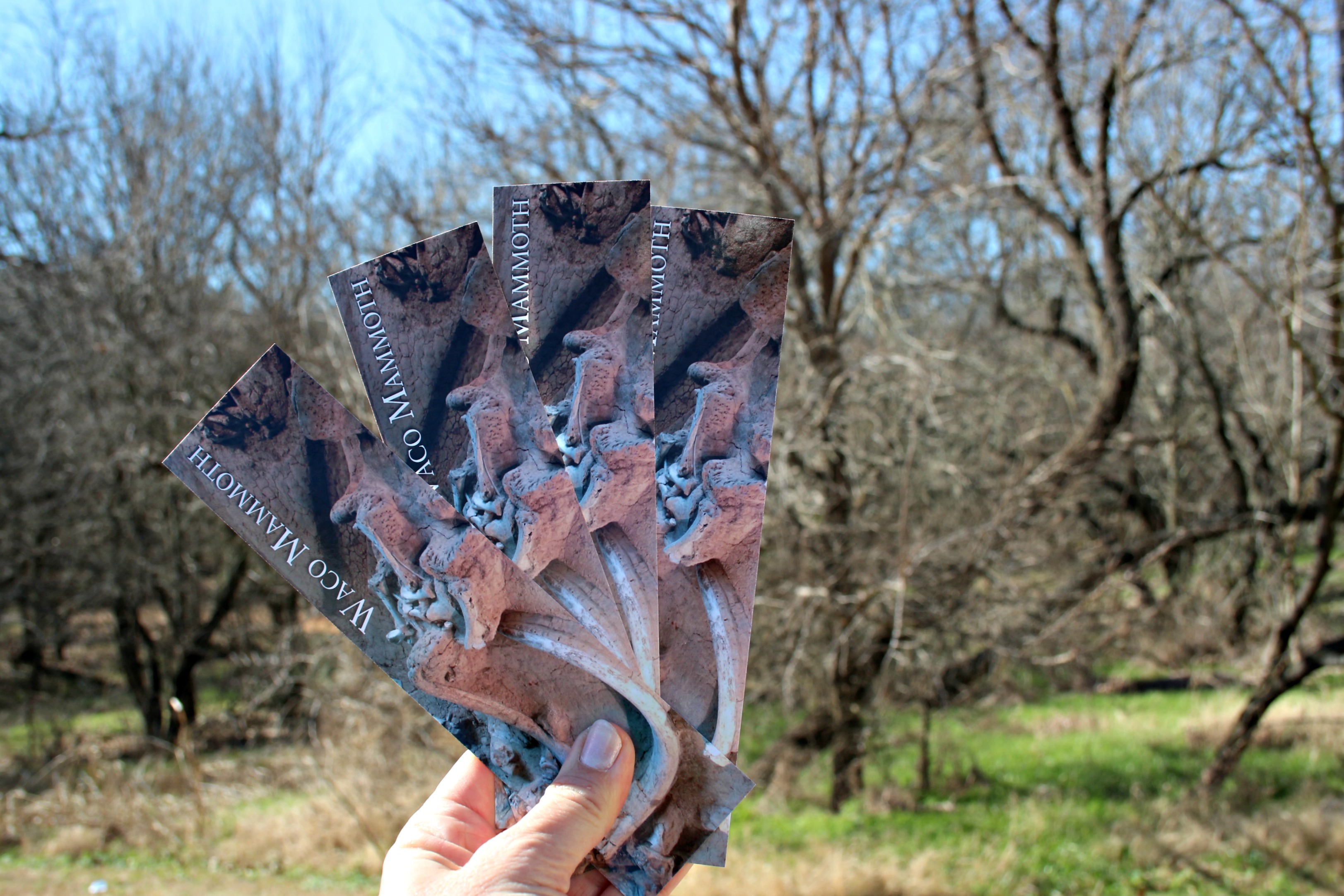 We spent about three hours at the Waco Mammoth National Monument and honestly, we could have stayed longer. We had to pry our kids out of the dig pit as it was.
I'll admit I didn't do good enough research before we went and I told my husband "This will just be somewhere we stop for a quick look and a picture."
WRONG.
The Waco Mammoth National Monument is an active dig site and park that is managed by the National Parks Service. A herd of Chilean Mammoths (kind of like a warm-weather and larger version of the Wooly Mammoth) died in what is presumed to be a flood and their fossils are still being uncovered, along with some other surprises.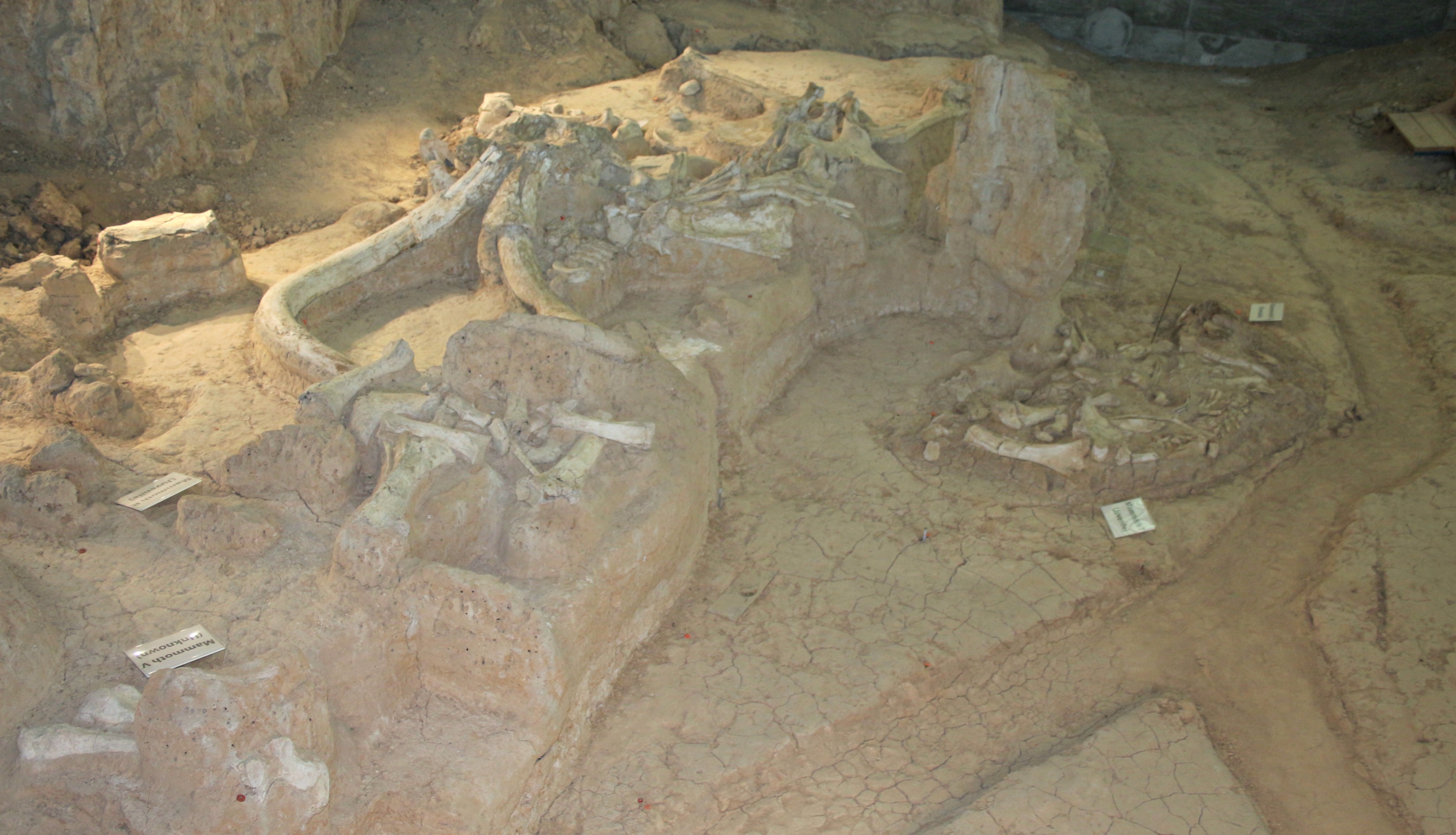 Guided tours are available. They last about 30 minutes and include history of the site and entry into the active dig site. The fee is $5 for adults, $4 for seniors, military, educators and students, and $3 for children pre-K to sixth grade. Kids under three are free.
There are also self-guided trails – we loved the Eagle Scout Trail, which was about half a mile long and an easy walk – and activities at the welcome center. My kids loved the dig pit and talking to the park rangers. They completed a few activities from a book that was being given out and were sworn in as junior rangers.
We visited on a cold, clear day and things couldn't have been more perfect.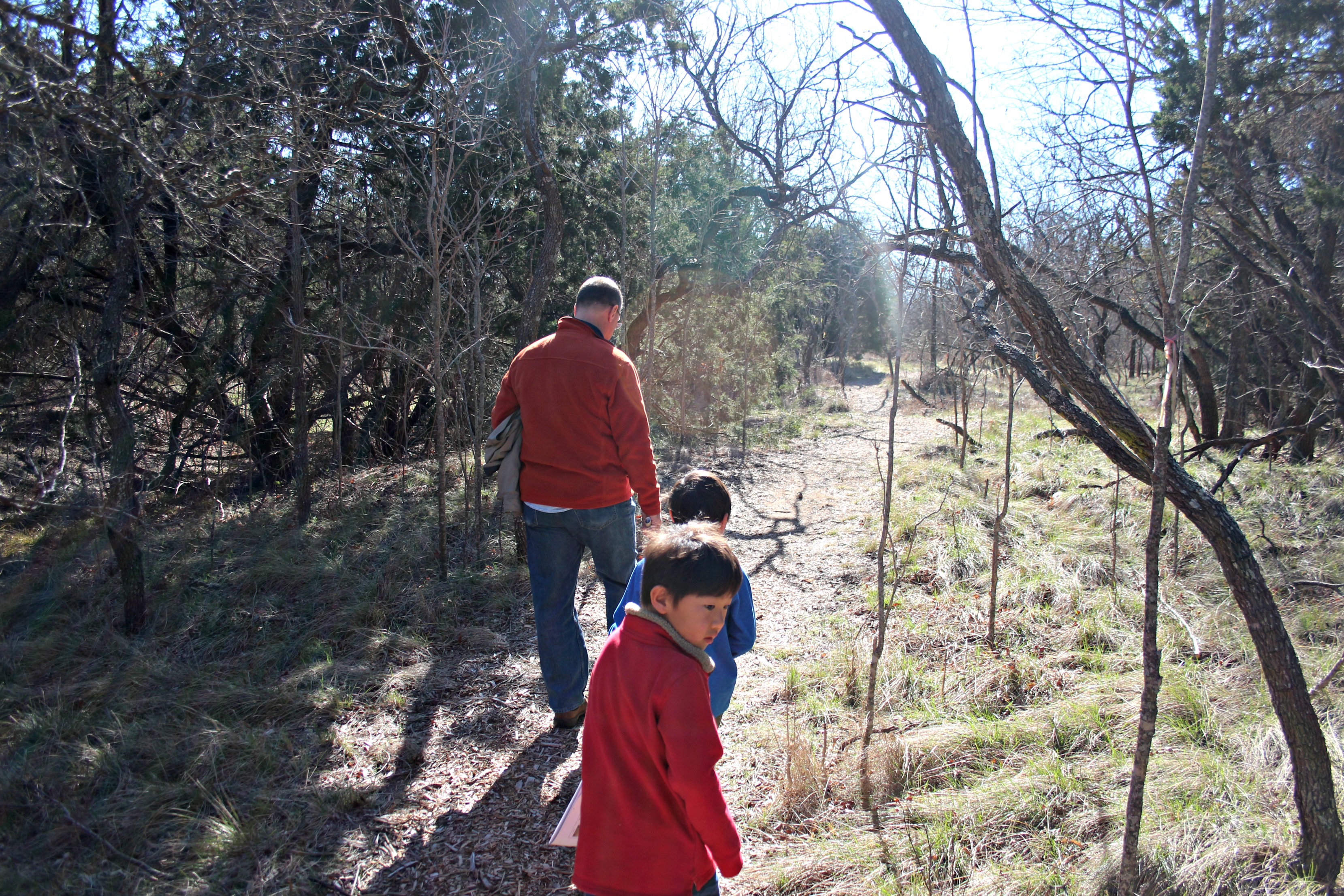 4. Mayborn Museum
The Mayborn Museum Complex is located on the Baylor University Campus.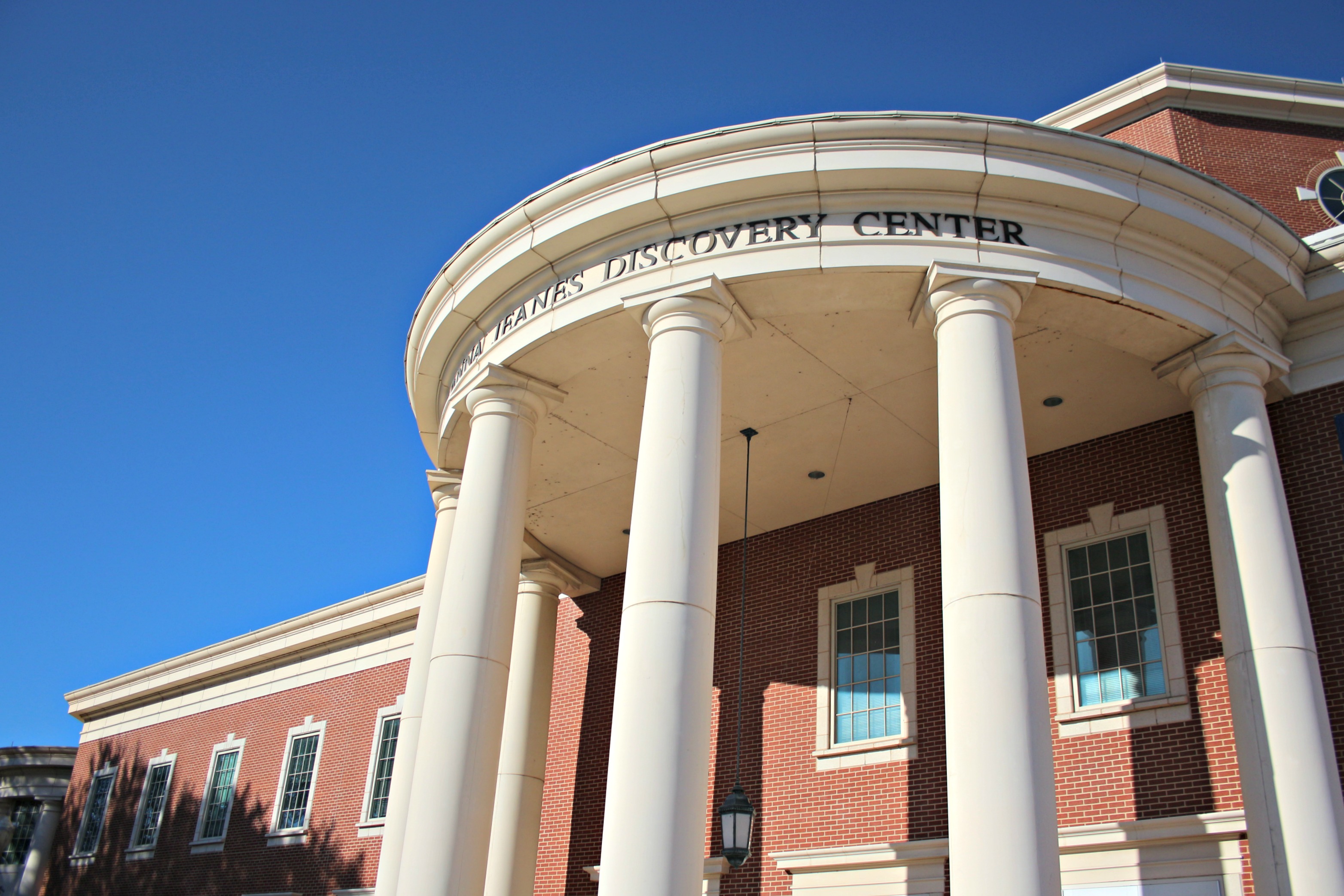 Here you will find hands-on discovery rooms, interactive natural science and cultural history galleries, including outdoor exhibits. There are also traveling exhibits, and we got the opportunity to experience Teenage Mutant Ninja Turtles, Secrets of the Sewer, which is hanging out at the Mayborn through May 6th.
If your kids complete the Junior Ranger Program at the Waco Mammoth National Monument, you will get free admission to the Mayborn. There is also a Mammoth exhibit at the Mayborn that ties into what your kids (and you!) will learn at the Waco Mammoth National Monument.
We spent a little less than three hours in the Mayborn Museum and honestly? It was not enough. We stayed until closing time and my kids were having a blast.
Admission is $8 for adults, $6 for kids 2-12 and $7 for Seniors 65+. Check their website for hours, but note that they are open Sundays. The Magnolia Market and Silo Baking Company are NOT open on Sundays, so if you're looking for something else to do on a weekend day, this might be it, especially if you need an indoor activity.
5. The Dr Pepper Museum
If you're ever been curious about the history of Dr Pepper and 7-Up and love a good dose of quirky nostalgia, the Dr Pepper Museum is worth a visit.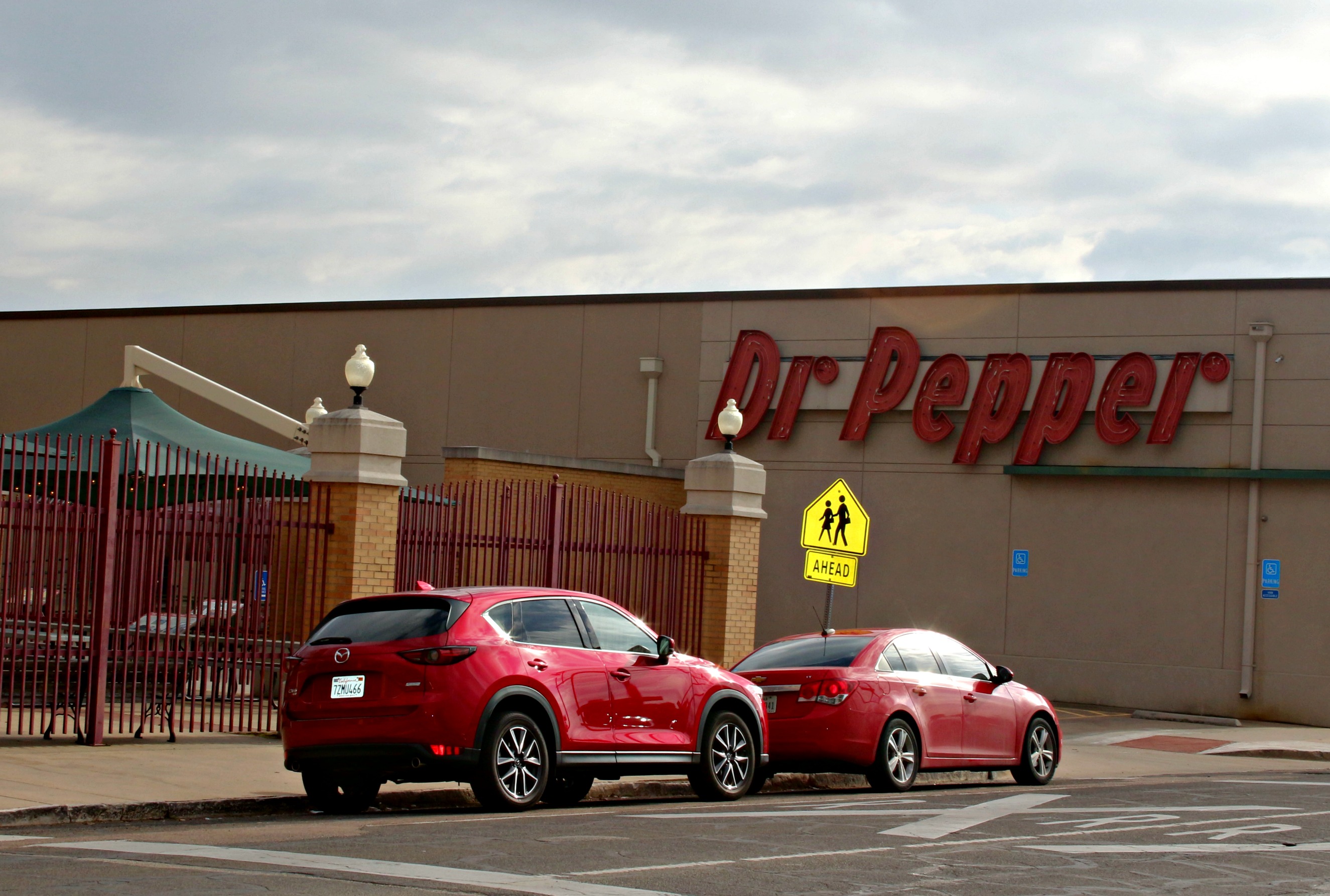 We made a pit stop here in 2016 when we wandered in after our visit to the Magnolia Market and the highlight of our visit was one of our kids slamming his hand in an antique Dr Pepper cooler.
The Dr Pepper Museum is open Monday – Saturday from 10:00-5:30 and on Sundays from noon to 5:00. The Soda Fountain and Gift Shop are new and there are a lot of fun, interactive things for the kids to do there. Adult admission is $10, military and seniors is $8 and kids and students is $6.
6. Texas Ranger Museum and Hall of Fame
The Texas Ranger Museum and Hall of Fame is open from 9:30-5:00 Monday through Sunday. Admission prices are $8 for adults and $4 for children. Ask about senior and military discounts.
We visited in 2016 and it took us about two hours to go through the entire museum. There was an interactive "spot the villain" sheet they gave out at the front desk that my kids really enjoyed doing. I'm not sure if that's still an option but overall, we found this to be a really fun and educational time.
7. Cameron Park Zoo
The Cameron Park Zoo is a lovely, lush, small zoo that is open year 'round. They are open Monday through Saturday from 9:00-5:00 and Sundays from 11:00-5:00. Admission prices are $10 for adults, $9 for seniors and $7 for kids. Ask about military discounts.
8. Suspension Bridge at Indian Spring Park with Cattle Drive Monument
This is the place to get great Waco pictures or just let your kids burn off some energy.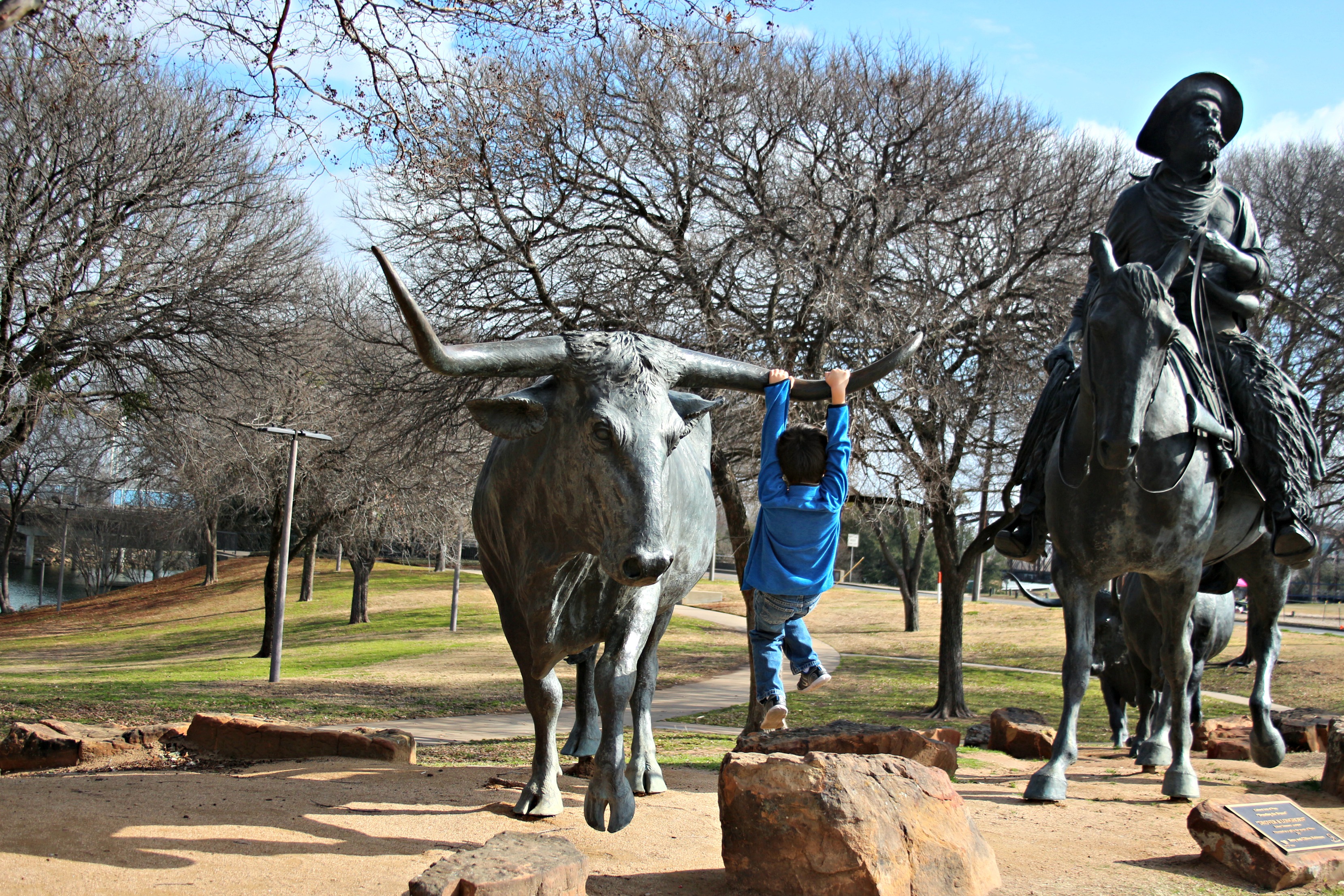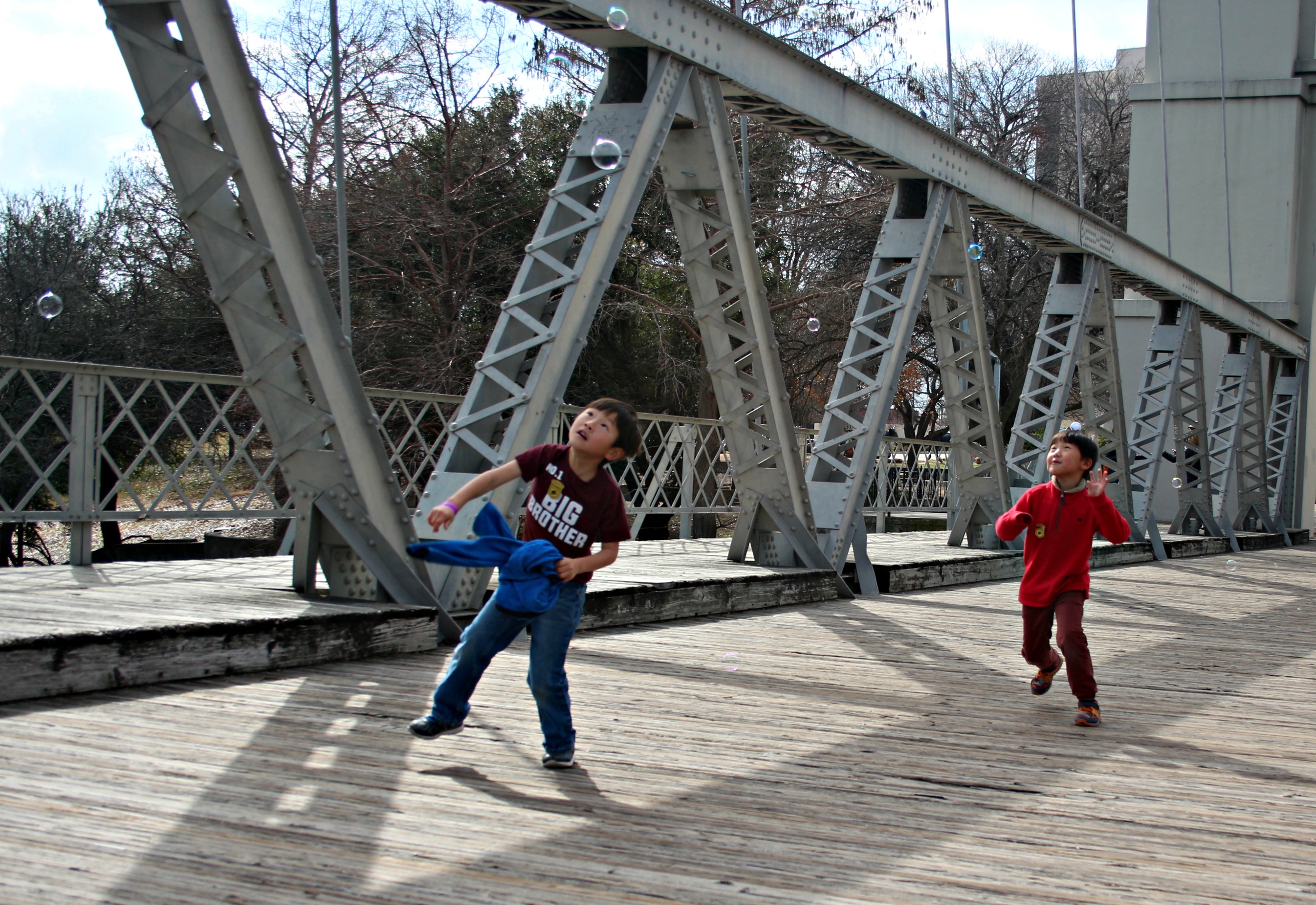 9. Homestead Craft Village
We ADORED Homestead Craft Village. It's about 16 miles outside of Waco and full of shopping, learning and beautiful scenery (AKA photo opps.)
The food at Café Homestead is a don't miss but you can easily spend three hours walking around and talking to the artisans, who are super friendly and willing to talk to you about their craft. We visited with the ladies who make pottery and baskets and a man who made beautifully handcrafted furniture. There was a working mill with an adjoining shop where you can buy bread and pancake mixes, plus other fun kitchen things.
If you're looking for a unique gift items or something cool for your home, you will find quilts, soaps, candles, pottery and all kinds of pretty things. I'll warn you, most of these gift items are pretty pricey, but the craftsmanship is the real deal.
Also worth a mention is Brazos Valley Cheese, which you can hit on the way into or out of the Homestead Craft Village. I am of the "cheese is life" mindset and this cheese is divine. They also have some fun merchandise to look at.
More Stuff:
Where to eat:
Aside from the yummy food trucks at the Magnolia Market, we have a few new favorites.
Vitek's Barbeque and Meat Market
Vitek's offers friendly counter service and has ample, comfortable seating in a sports-bar like atmosphere. They did have a bar in the back, but it didn't appear to be open when we went, although I'm sure we could have ordered a drink if we'd wanted to.
Their Gut Pack (AKA loaded Frito Pie) was recommended to me, but it was too soon after the Demo Day dog and I just couldn't. I did have regrets about not trying it, but I got a single-meat plate with jalapeno sausage and it was just delicious.
My husband got the double meat plate with jalapeno sausage and brisket, Zack got jalapeno sausage with mac n' cheese and Kyle had a smoked turkey sandwich. I should have gone back and grabbed some jalapeno sausage to bring home with us since we all loved it so much.
Kyle's smoked turkey was really good, too, and made me sorry I didn't order a double meat plate but that Demo Day Dog kind of did me in for the day.
Don't come to Waco without trying this one. It's THAT good. I promise.
Cafe Homestead
Cafe Homestead is a little outside town and SO WORTH the stop. There's a lot of fun, shopping, and photo opportunities out at Homestead Village but definitely come hungry.
Check in at Café Homestead before you start exploring and shopping. There will probably be a wait unless you get there right at opening. They will send you a text when they're ready to seat you.
I recommend the sweet potato jalapeno soup. It was amazing, and I'm working to try and recreate it at home. I was big-time gawking at everyone else's food and everything looked fresh, amazing, and homemade. I also loved the Virgil's Black Cherry Cream Soda. It's made with unrefined cane sugar (so definitely not a waistline friendly beverage) but it's SO GOOD. I just found out my grocery store stocks it, which could be a dangerous thing.
The Café  Homestead serves breakfast and lunch, and breakfast is served all day. They do not serve alcohol.
Although the Twisted Root Burger Company is not a Waco exclusive – there are locations elsewhere in Texas and Louisiana – it is still a place to get a good burger in a fun and quirky atmosphere.
You order at a counter and are given a "name" that will be called when it's time to come and collect your order. That name might be Tina Fey or it might be Luke Skywalker. I got Lindsay Lohan. You have no say so in what name you're given which is part of the fun.
Burger have names like "The Kevin Bacon" and "The Freshman 15." I recommend "The Verde." I got regular old Angus beef but there are some exotic meats available.
We went at 2:30 on a Sunday afternoon and waited in line for about 20 minutes to order and waited about another 10-15 minutes for our food. The food was good, and the atmosphere was fun and the quirky murals outside make for a good photo opp.
There is a full bar available.
Twisted Root is located on 2nd street, right off I-35.
Where to stay:
We stayed at Home2 by Hilton, which is one of the newer Hilton Brands. Home2 is perfect for families or travelers who need to book an extended stay. Our room had two queen beds, a spacious bathroom and a kitchenette. The kitchenette has a fridge, microwave, sink, and a dishwasher. There's also a full compliment of dishes and a note that a hot plate can be requested from the front desk.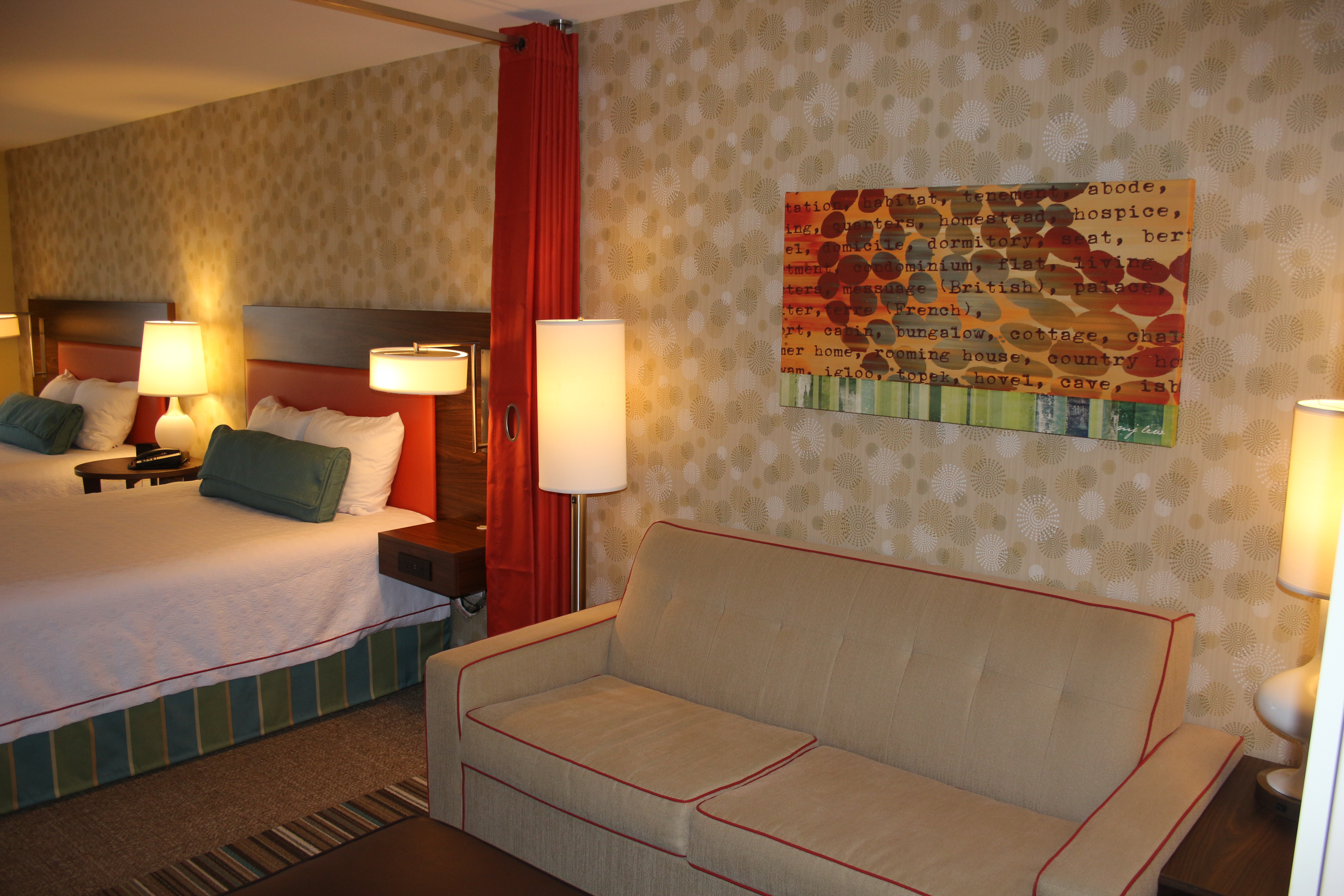 We didn't need to do that level of cooking but it was nice to have a place to store our snacks and drinks.
The décor throughout the hotel was colorful and modern and the staff was super helpful and friendly.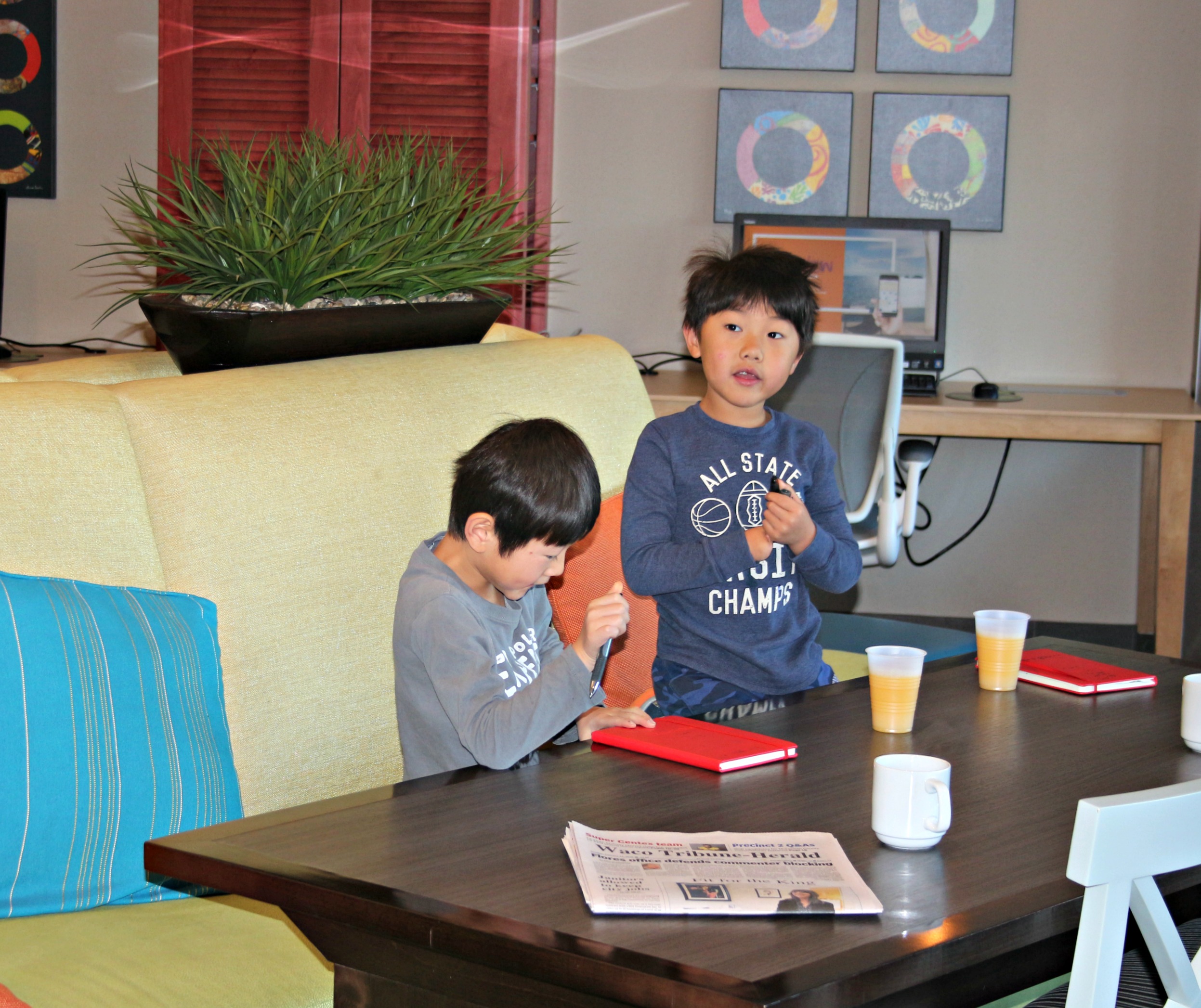 A great breakfast is included. There were waffles, cereals, oatmeal, fruits, yogurt and a variety of breads and pastries. There was "heat and eat" prepackaged hot breakfasts available that you could microwave. We found these breakfasts to be super tasty. During the two days we were there, we saw biscuits with gravy, omelets, and breakfast bowls.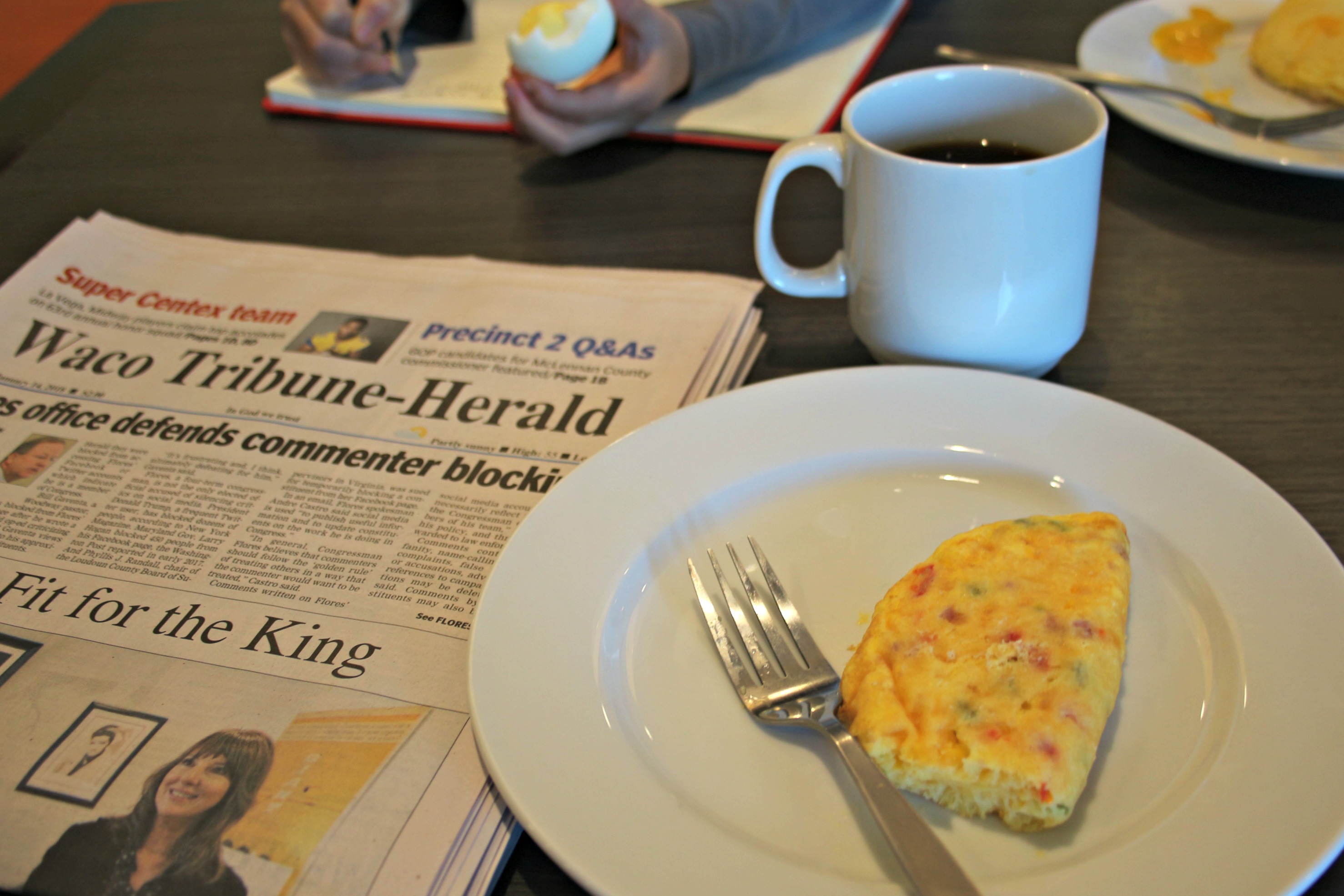 If you're a Fixer Upper super fan and want to see the Magnolia Market in person, I strongly recommend you take an extra day or two and get to know the warm and friendly people in Waco.
If you're a Texas family as we are and you haven't been to Waco, pick a weekend and go on up. Or down. Or over. Whatever, y'all. It's a big state.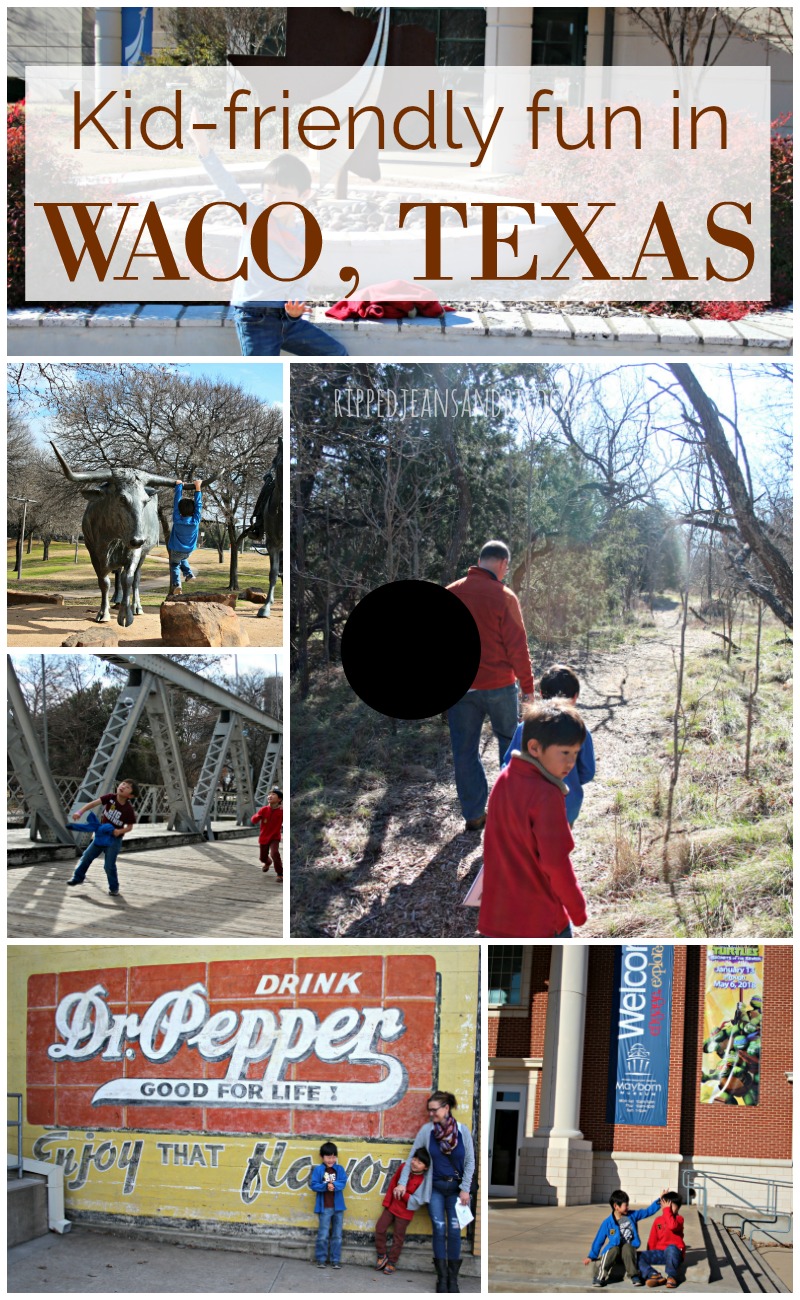 Also? There was a sweet looking spa in downtown Waco and several area wineries and wine bars in what was a surprisingly trendy looking downtown area. Already planning an return trip sans kids.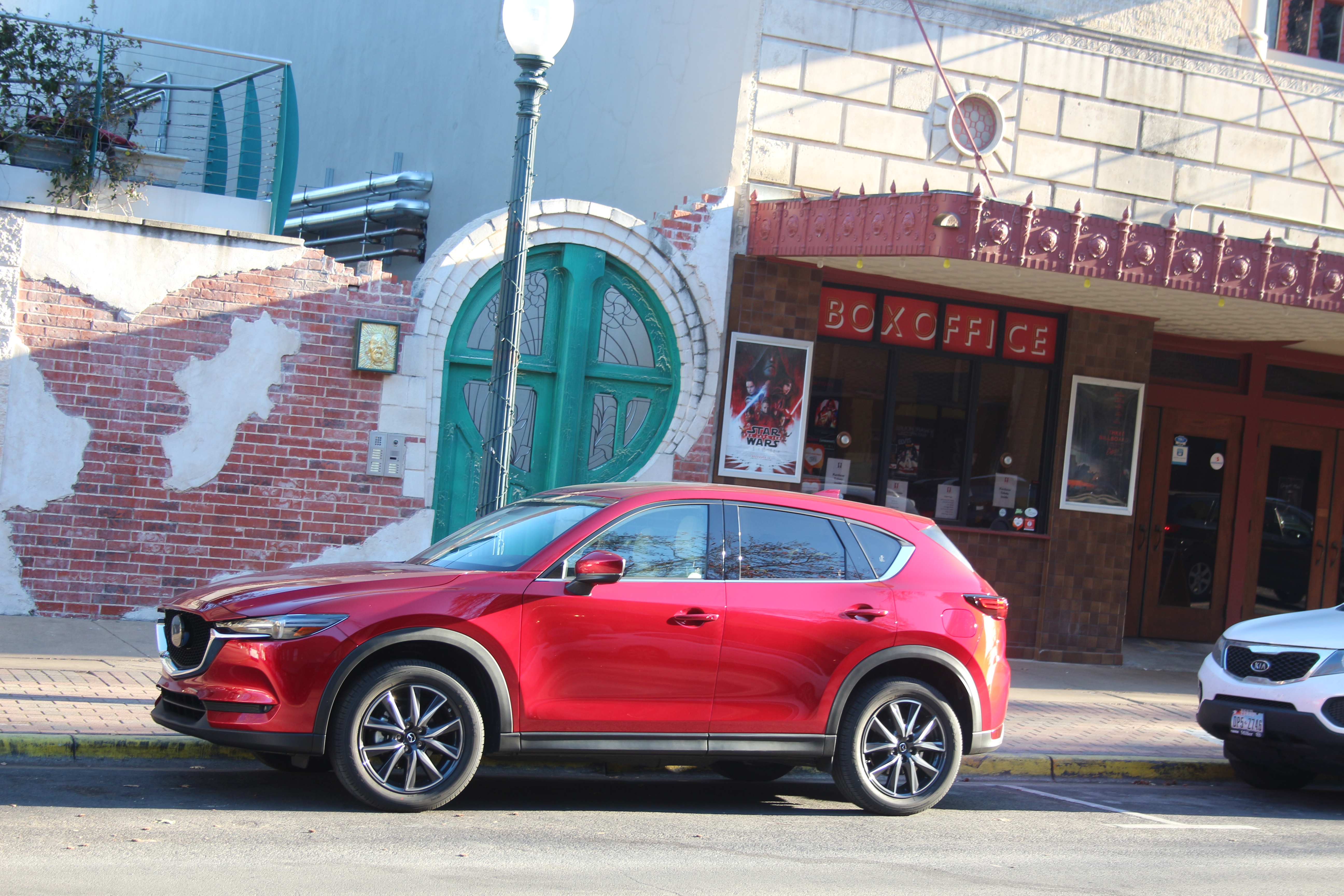 A big thank you to the Waco Convention and Visitor's Bureau who arranged our trip and made us feel so welcome.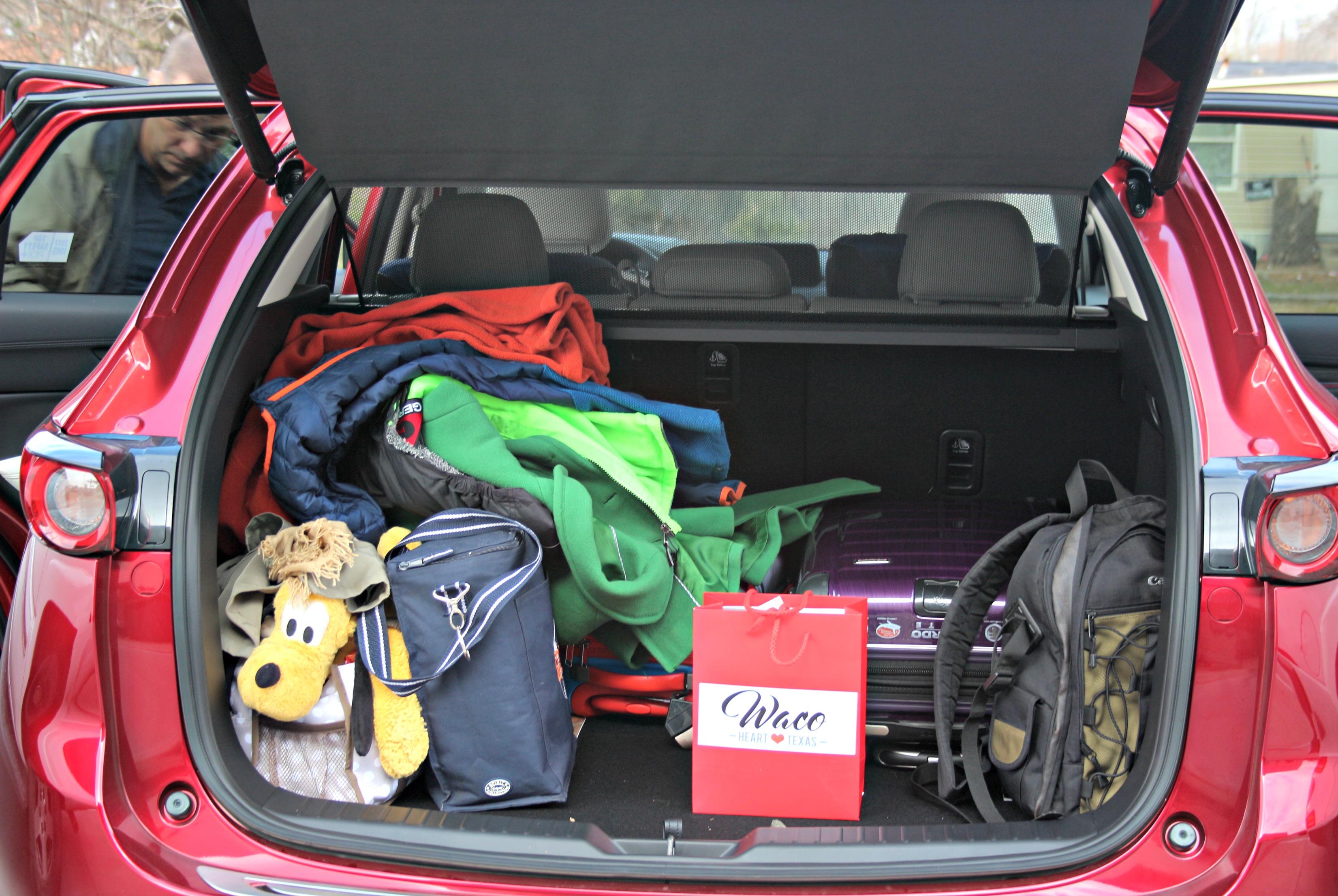 You might also like:
January 30th is National Plan Your Vacation Day
Six Family Friendly Things to do in Gonzales Texas