Food and Fun in Gonzales TX: What to do and Where to Eat
(This post may contain affiliate links. Read my full disclosure.)
Gonzales TX is the seat of Texas independence. Yeah, I know…you probably thought it was the Alamo in San Antonio because everyone remembers the Alamo…but Gonzales is where the first shots for Texas independence were fired, back in 1832. Today, Gonzales TX (population 7,000) is a charming, centrally located city located within an easy drive of San Antonio, Austin, and Houston. If you find yourself in this neck of the woods, I've got some ideas for food and fun in Gonzales TX: What to do and where to eat. I attended a media weekend as a writer with Texas Travel Talk. All opinions are mine.
Food and fun in Gonazales TX: What to do and where to eat
[Tweet "Food and fun in Gonzales TX @TXTravelTalk @GonzalesChamber #TTTGonzales"]
1. Come and Take it Celebration
The Come and Take It Celebration occurs during the first weekend of October. The actual day of Texas Independence is October 2nd, so start checking the Gonzales Chamber of Commerce's website mid-summer to find out dates for next year's celebration. You can visit Gonzales at other times of the year, of course, but this is a really fun festival to enjoy with your family.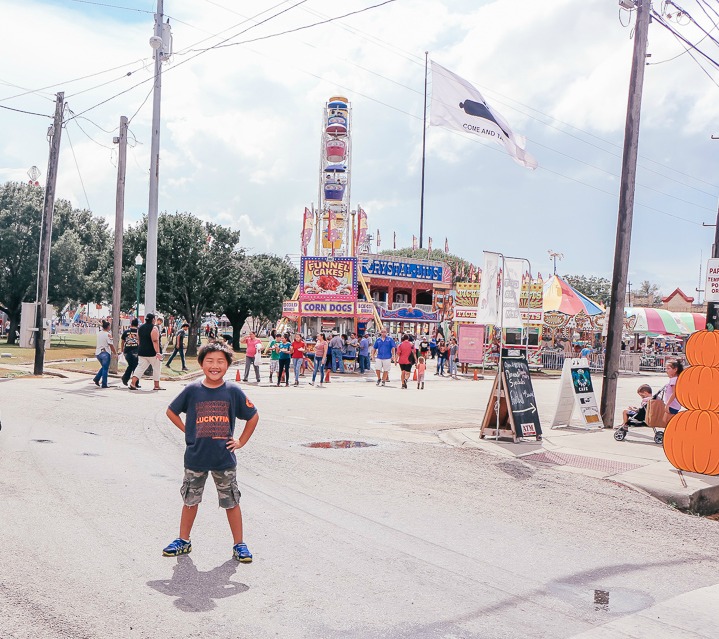 We enjoyed midway rides, food and drinks, live music, shopping with local artisans, and more. We also went to a showing of a collection of firearms and a classic car show. No matter what you like to do, there will be something during the Come and Take it Celebration.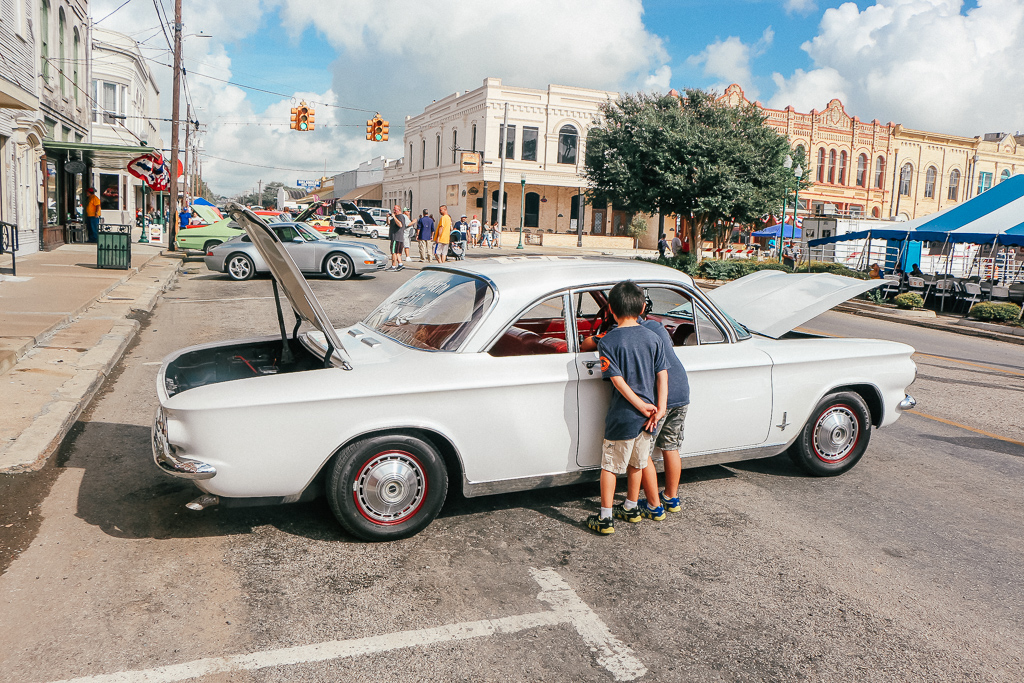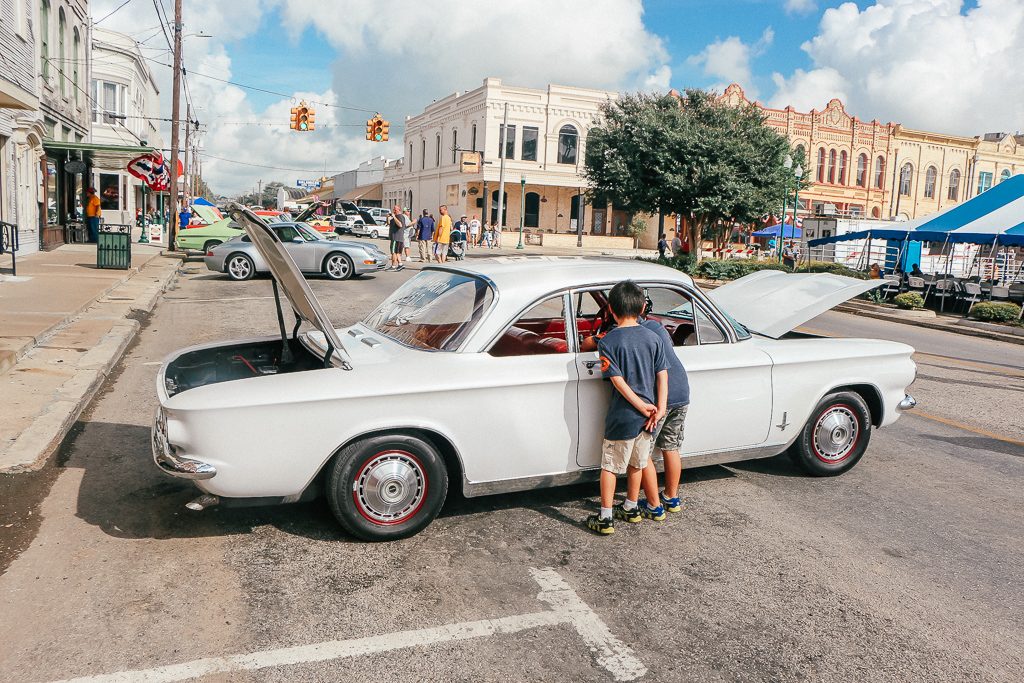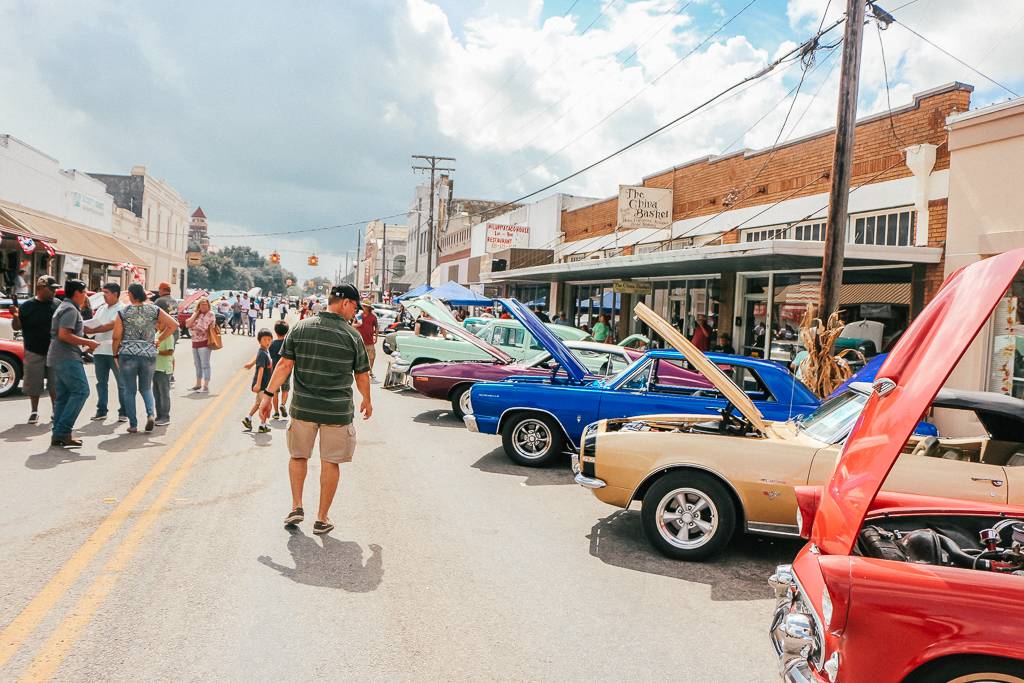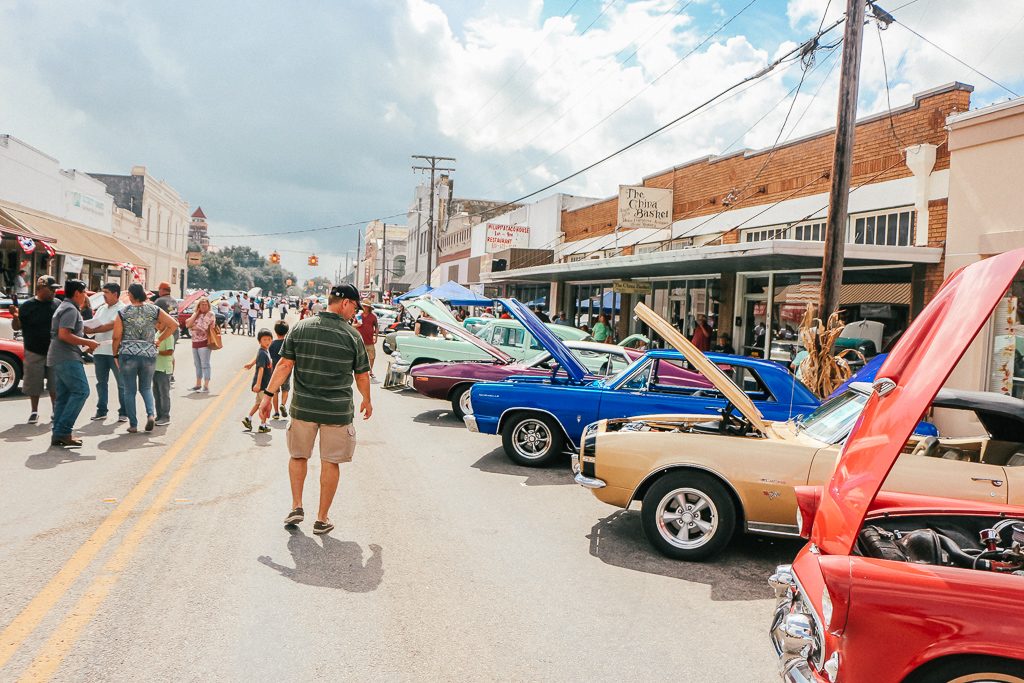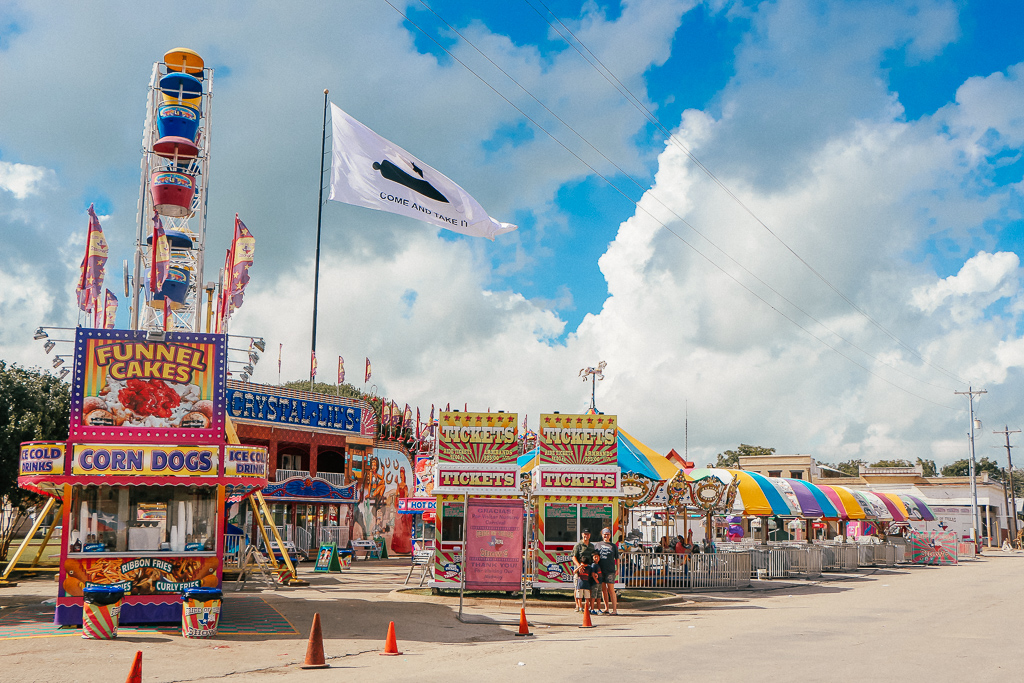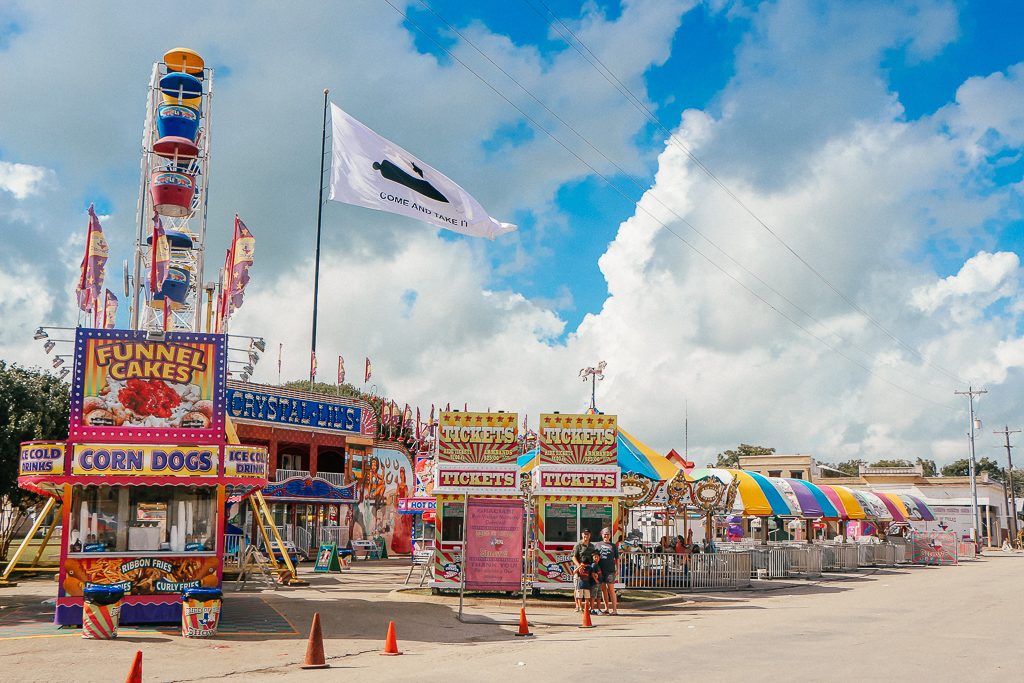 2. Historic Homes Tour
I love looking at old houses and studying/photographing architecture. They just don't build 'em like they use to and the details of these historic homes (and the stories behind them) are priceless.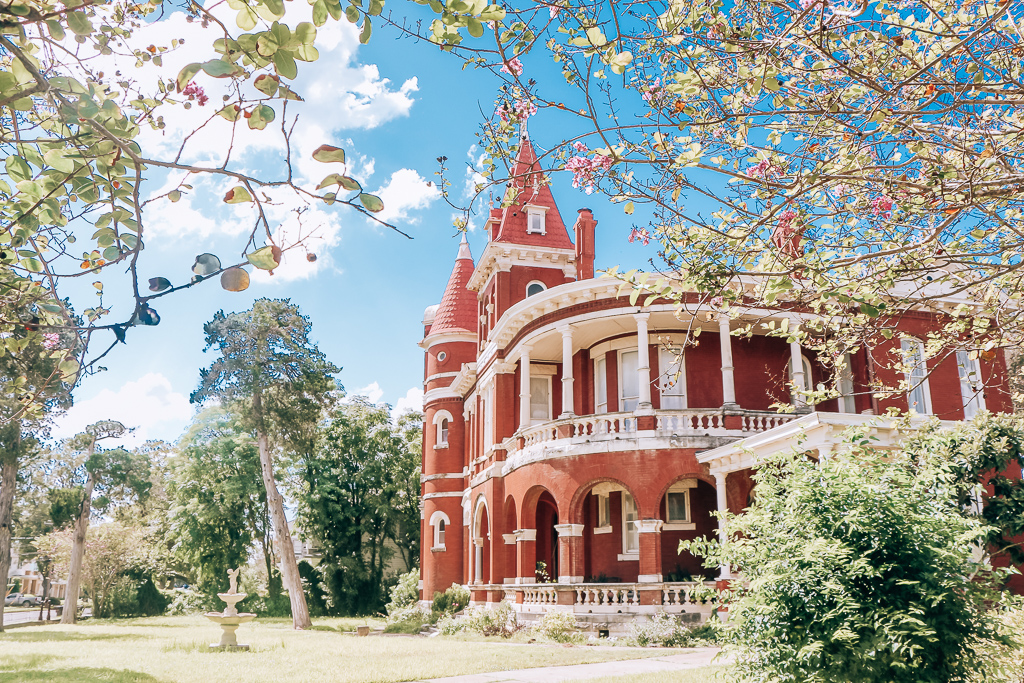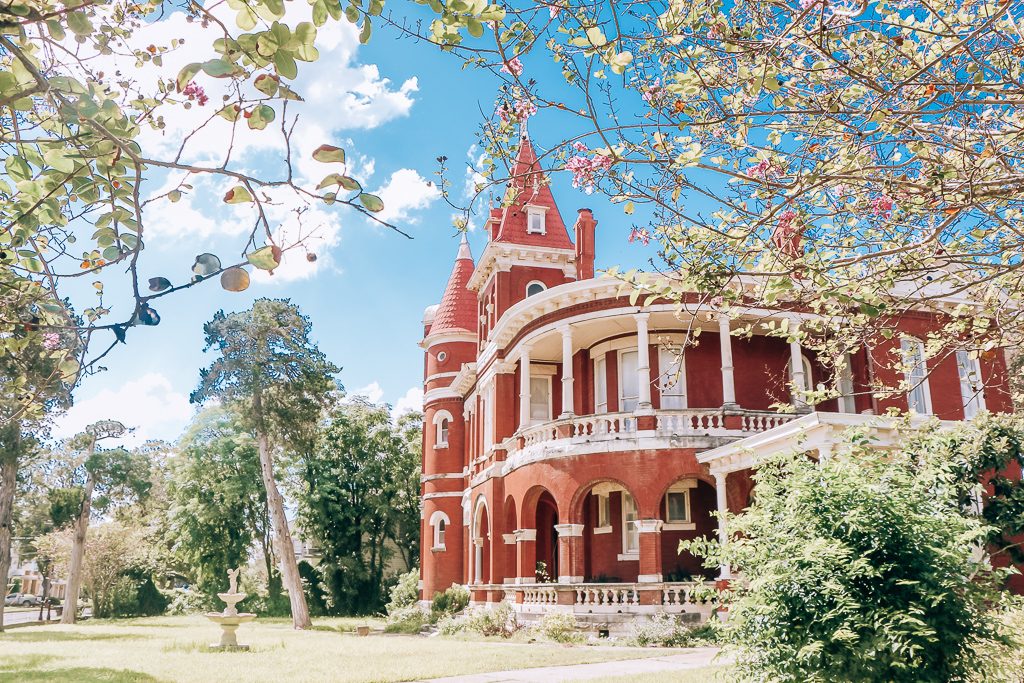 I took a driving tour of Gonzales that was set up through the Chamber of Commerce. My tour guide and driver was a lovely man named Leon Netardus who is also the author of the Ghosts of Gonzales. The book is available in the Gonzales Chamber of Commerce office shop, located in the city jail building, just off the square…you can't miss it. However, if ghost stories give you the heebie jeebies, then you might want to read the book after your trip. Most of the hotels and inns in the Gonzales area have some sort of ghost story associated with them.
We stayed in the Hotel Alcalde where Bonnie and Clyde are rumored to have stayed back in the day. They escaped out of a second floor window, and you can even stay in the Bonnie and Clyde Room. I did read up on the Hotel Alcade's "ghosts" after the fact and learned that every day around 10 a.m. the temperature inside the hotel noticeably changes. I stayed for a weekend and wasn't in the hotel at all at 10 a.m. so I can't vouch for that. I'm not a believer in ghosts but I don't disbelieve, either.
If you would like to do the tour I did, just contact the Chamber of Commerce. It's free and took about an hour, with Mr. Leon doing the driving. I learned a lot about the homes and about Gonzales in general. If you don't want to book the private tour, you can do a walking tour on your own or visit the chamber for ideas on your own driving tour. All the sites are located just off the main square in Gonzales.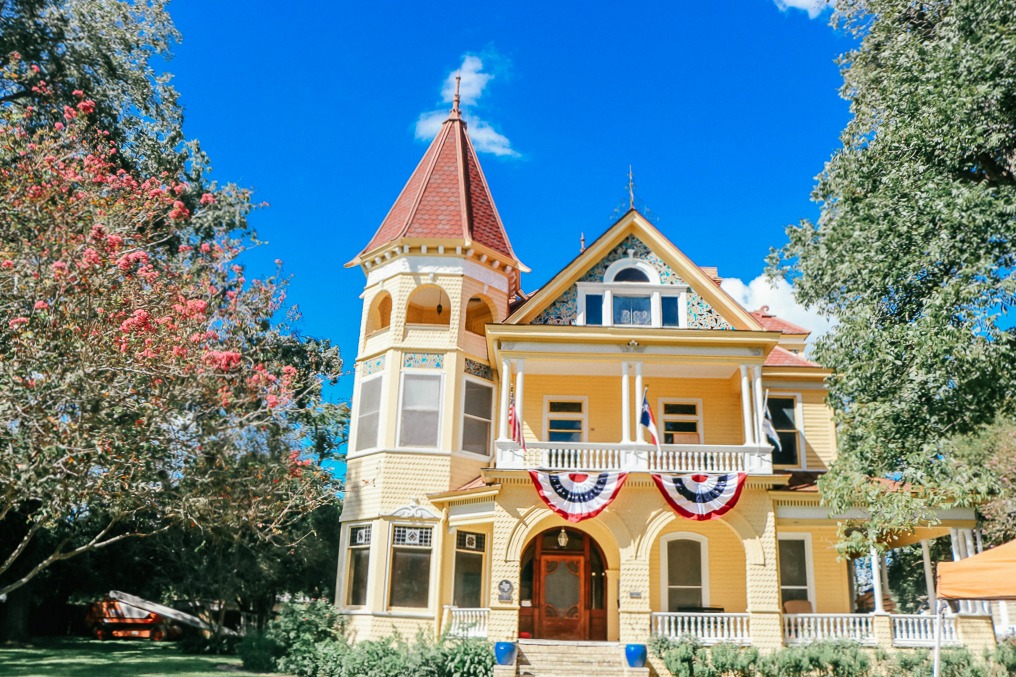 I don't recommend this particular tour for families with young kids, due to the space in the vehicle and the fact that most young kids wouldn't be enthused about driving around looking at old houses for an hour. I'd recommend going out with Mr. Leon as part of a couple's retreat or girlfriend get-a-way but if you've got a larger group or kids, do the tour on your own and go at whatever pace works for you.
3.Pioneer Village Living History Museum
Pioneer Village is an open-air living history museum. It boasts a collection of 1800s and early 1900s era houses and buildings from Gonzales County. Visitors strolling through The Village often feel as if they have just stepped into the same era as that of the original occupants of these buildings and that the inhabitants have merely stepped out for a while.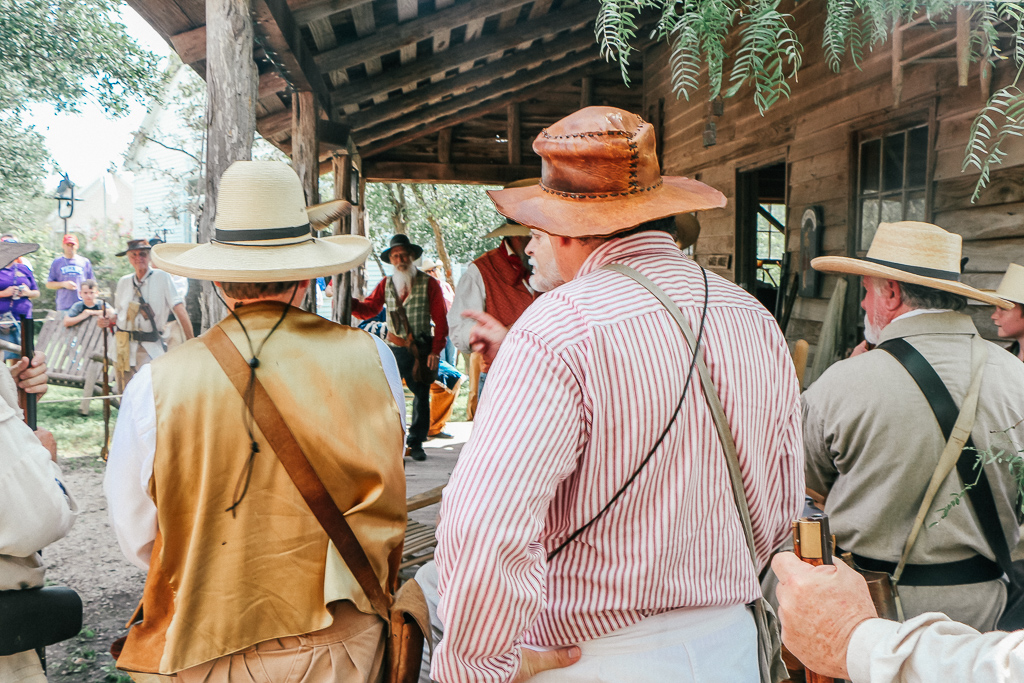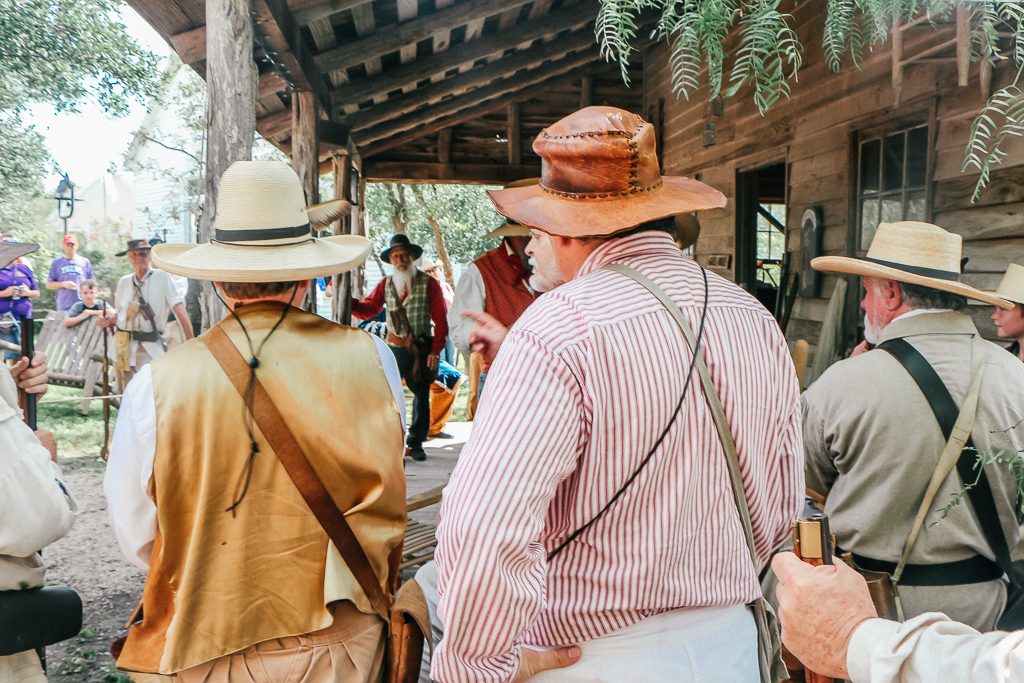 Each structure has been donated to Pioneer Village and has been carefully relocated to the grounds for its preservation. Most of the furnishings and equipment found within these structures were either loaned or donated to help represent the cultural lifestyle of the pioneers who settled this area. It gives great insight into what life used to be like before we had so many modern conveniences.
Pioneer village is super fun any time of year but the BEST time to go is during the Come and Take it Celebration. There's a live re-enactment of the come and take it battle that is super realistic without being scary. There are so many people dressed up in period costumes that you just might feel out of place in your shorts and tee shirt (and yes, it's hot in Gonzales TX in early October and that is probably what you will be wearing.)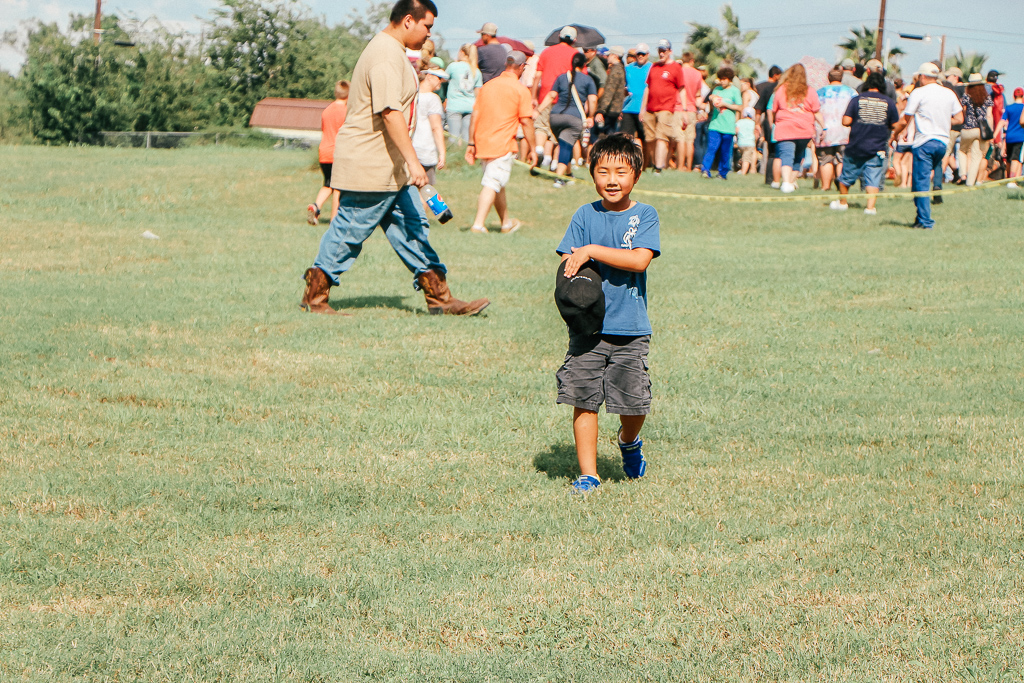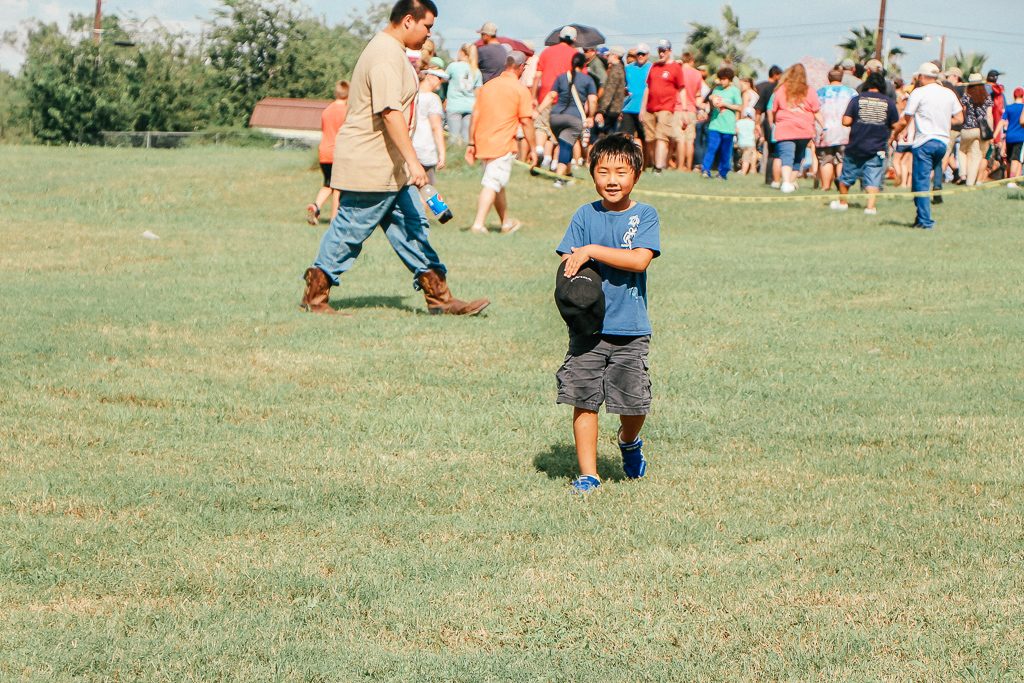 You can witness the discussion of the community leaders about whether to relinquish their cannon to the Mexican Army or to make them "come and take it." Spoiler alert: it's the latter.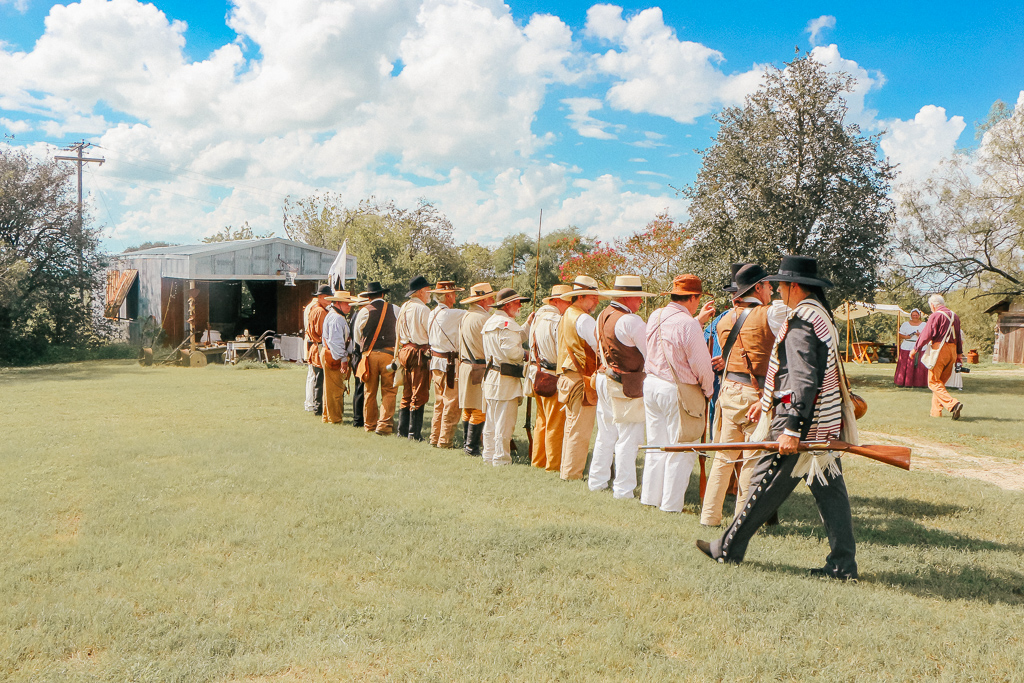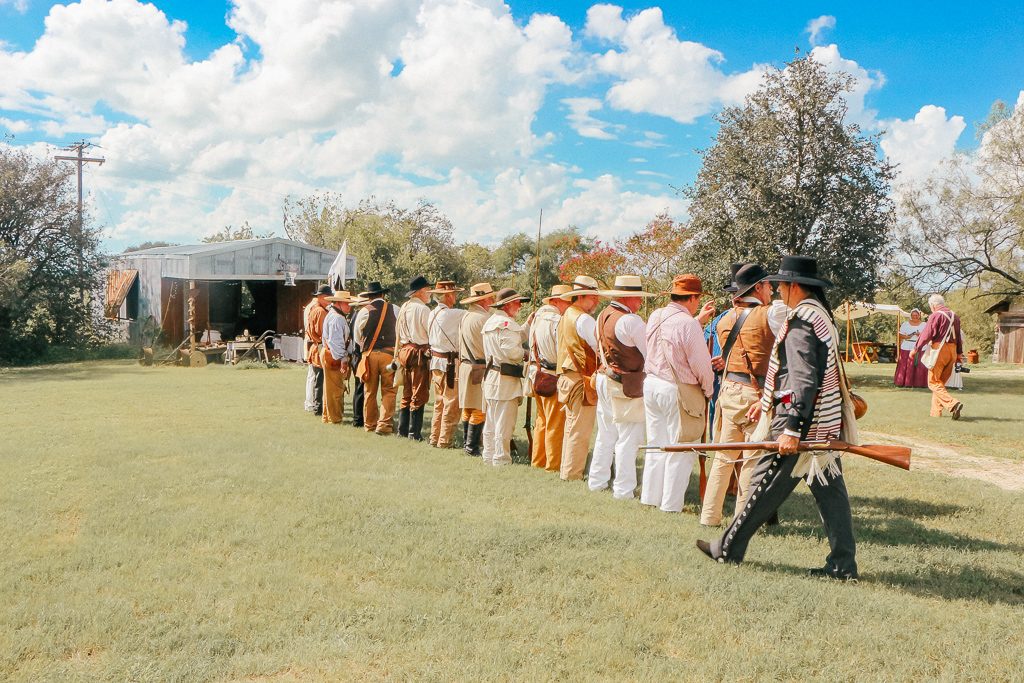 Guests will witness a re-enactment of the battle complete with gunfire and cannon fire. Guests can watch from a safe distance but you're still pretty close to the action…it is loud, though.
4. Food, fun, and shopping in Texas Heroes Square (and surrounding area)
You'll find lots of atmosphere as well as fun places to shop and talk to the locals in the area surrounding Texas Heroes Square. There's so much history and beautiful architecture to soak in and, the people of Gonzales are very friendly and absolutely willing to offer suggestions on things to do that might not be on my list.
If you're hungry, I can recommend La Bella Tavola (Italian food), The Come and Take It Bar and Grill (Steaks, pizzas, burgers, salads and more), Mi Lupita (Mexican) and The Running M Bar and Grill. All have good food and good service..if you have younger kids, just know that The Running M is more bar than grill in the evenings. We also like Sweet B's Dessert Boutique, which has a lovely array of baked goods and homemade ice cream…they even have Big Red flavored ice cream which my kids liked.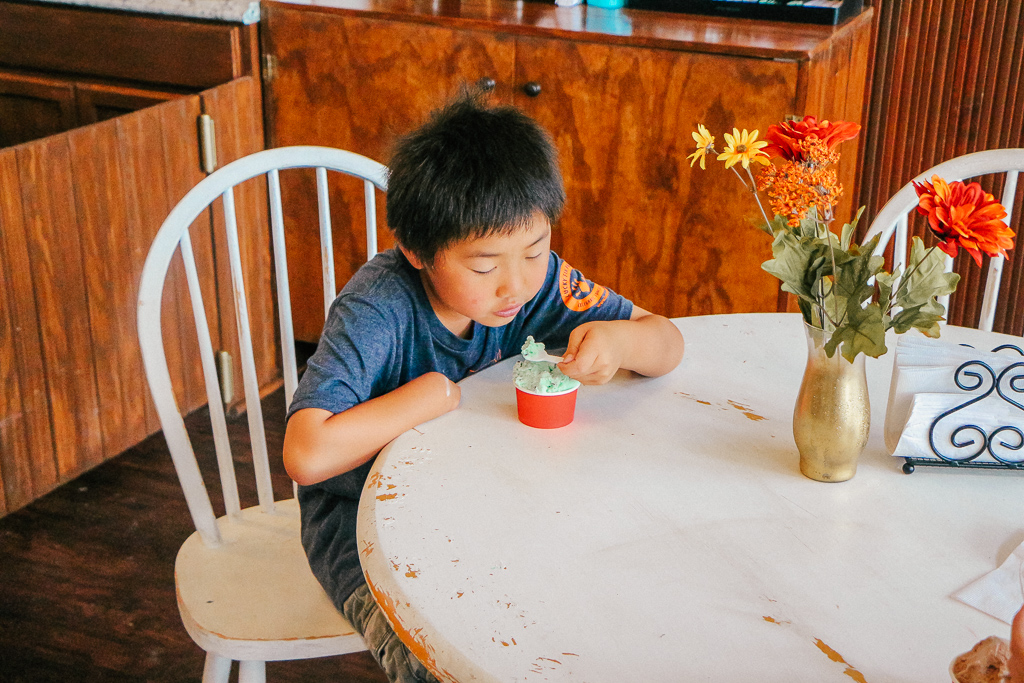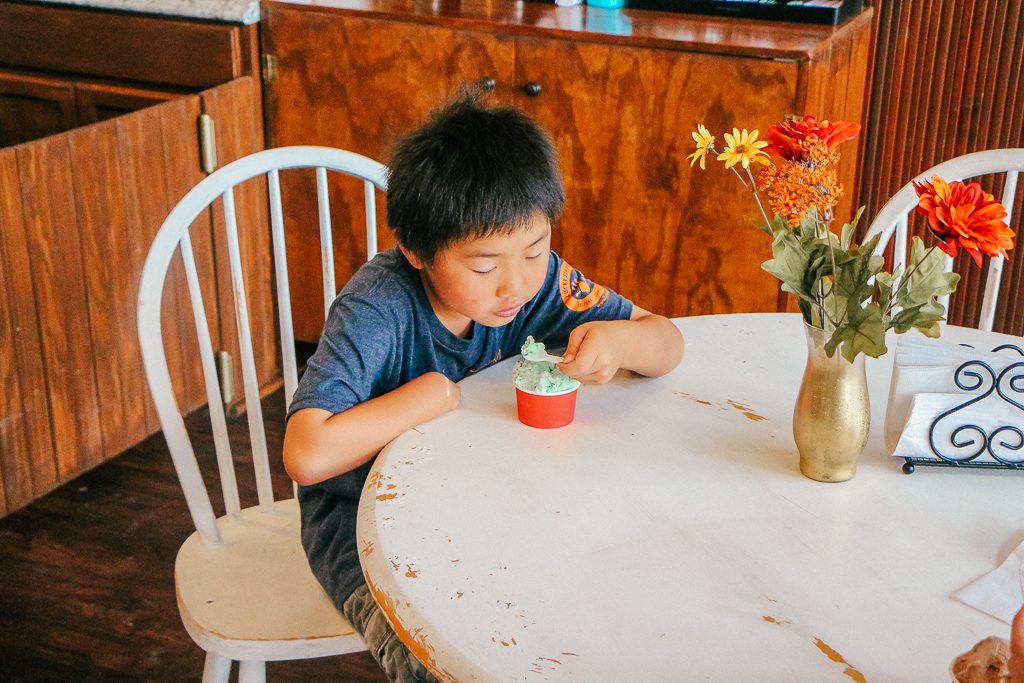 None of these restaurants had websites, that I could find but you can find operating hours and menus on Facebook for all. There are definitely a lot of places you can walk to to grab food if you're staying in the city center, as we did. I loved all these places for different reasons but I do want to mention one thing about Mi Lupita: it is not a fancy place and at first, glance, you might think its a little "hole in the wall" and pass it by. Don't if you're a Tex-Mex food lover. The food is excellent and they have some of the best chips and salsa I've ever had…and I consider myself a chips and salsa expert. Besides, hole in the wall Tex-Mex places are usually the best in terms of food.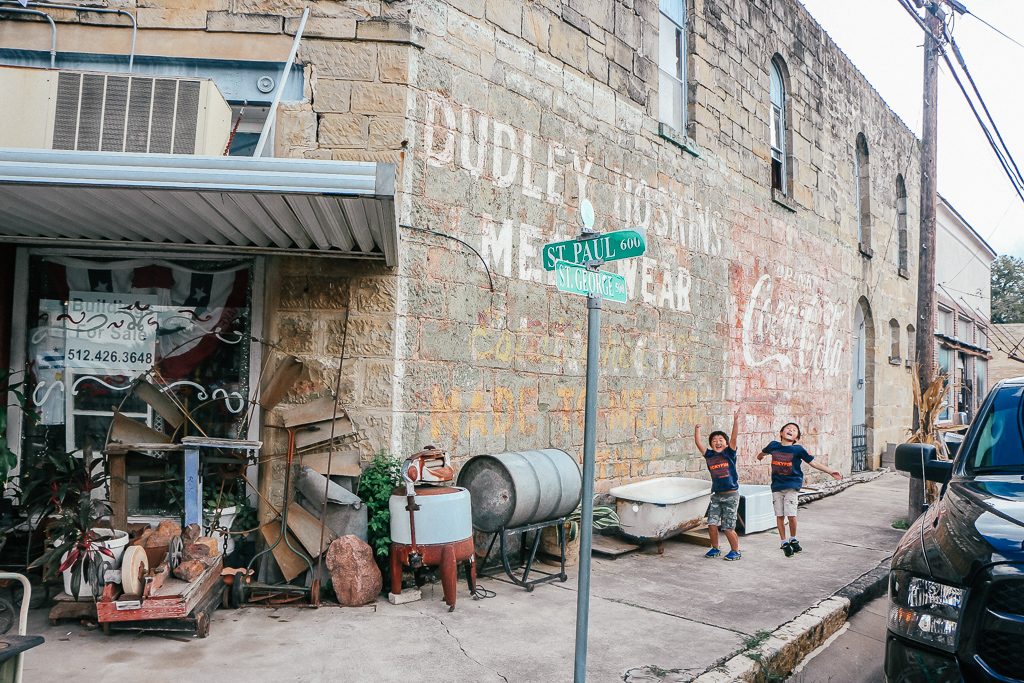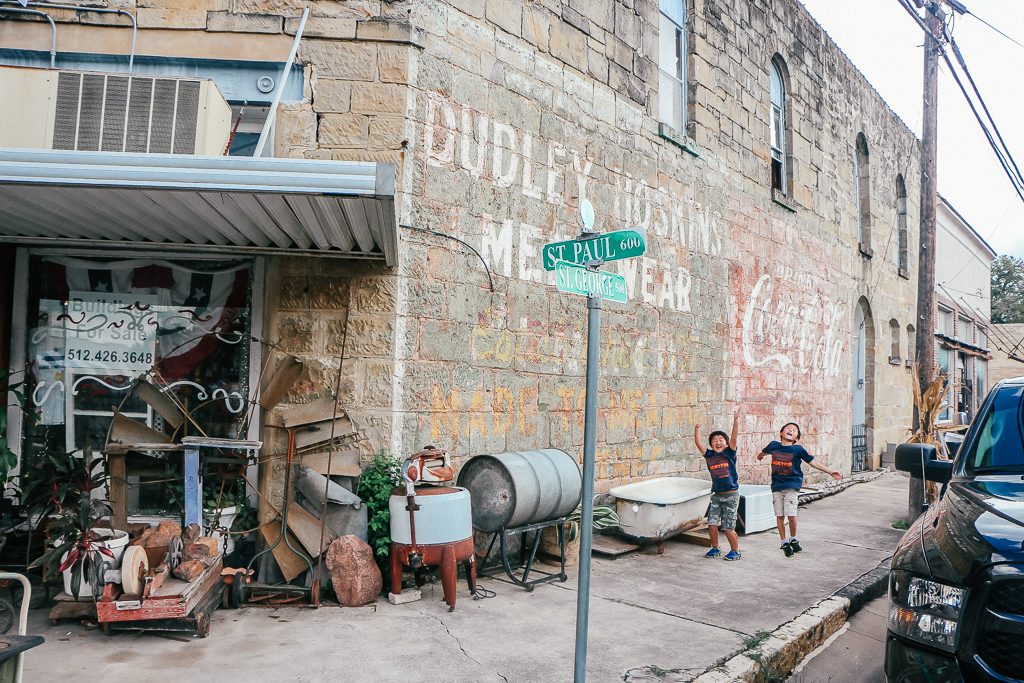 If you're looking to shop, check out Main Street Marketplace, which is hodge podge of antiques, vintage items and handicrafts, Spaces Sublime (look for the green door) which is an upscale home decor boutique that also offers some gift items, and Laurel Ridge Antiques, which has a fun selection of estate jewelry and Christmas decor items.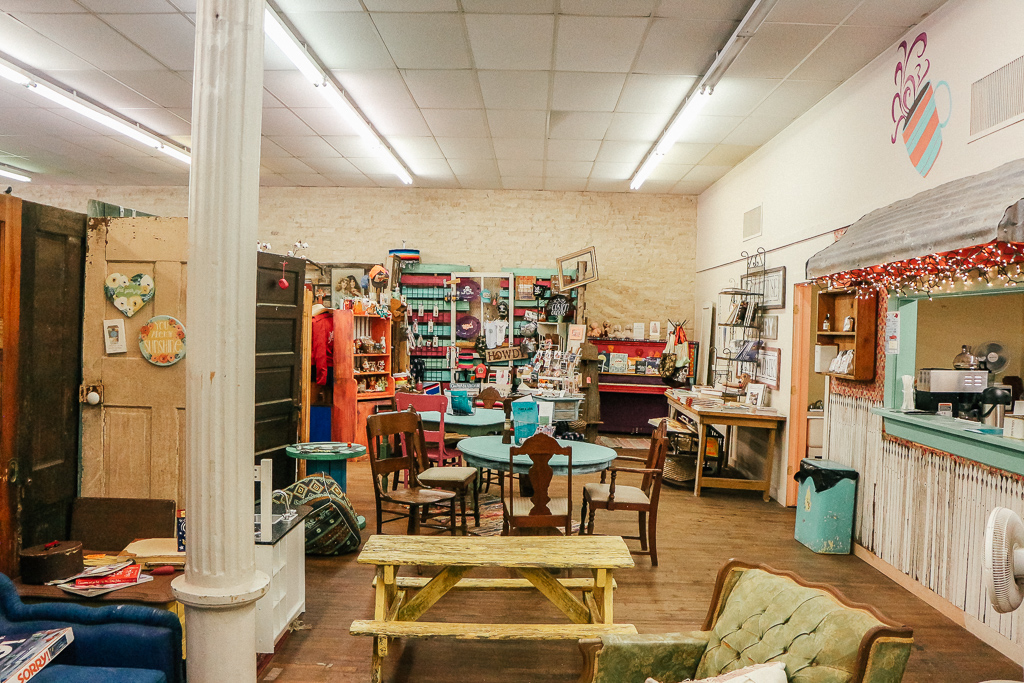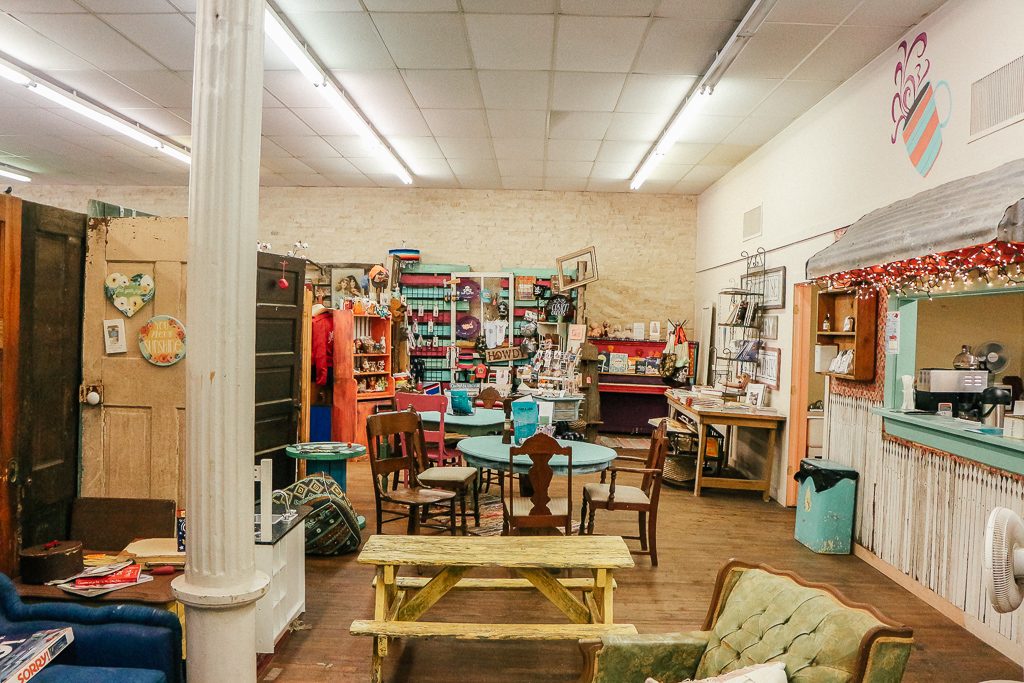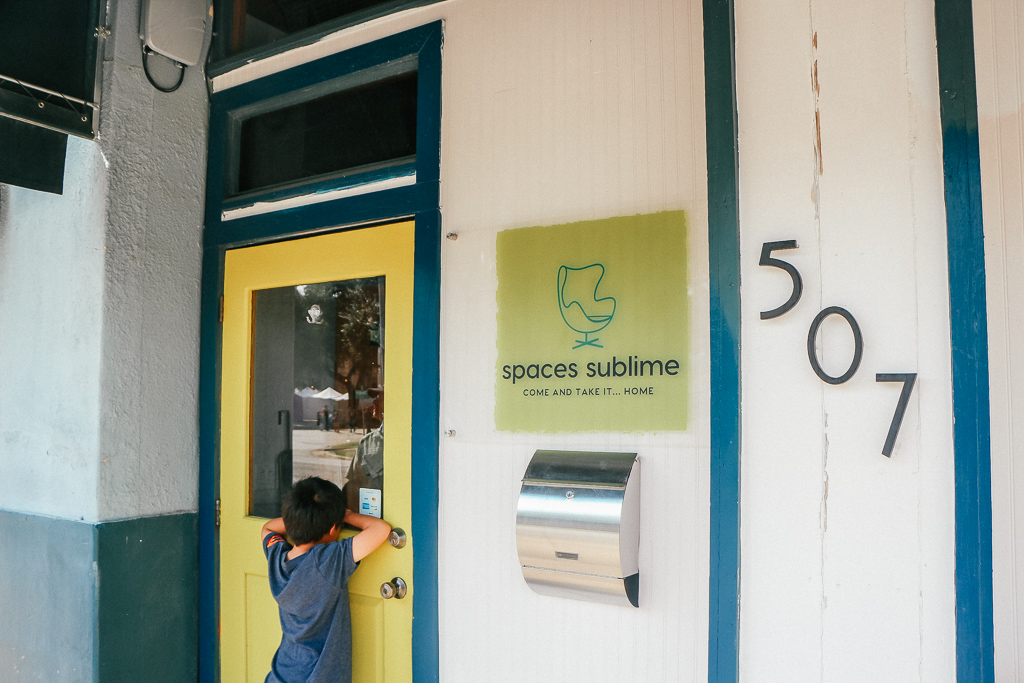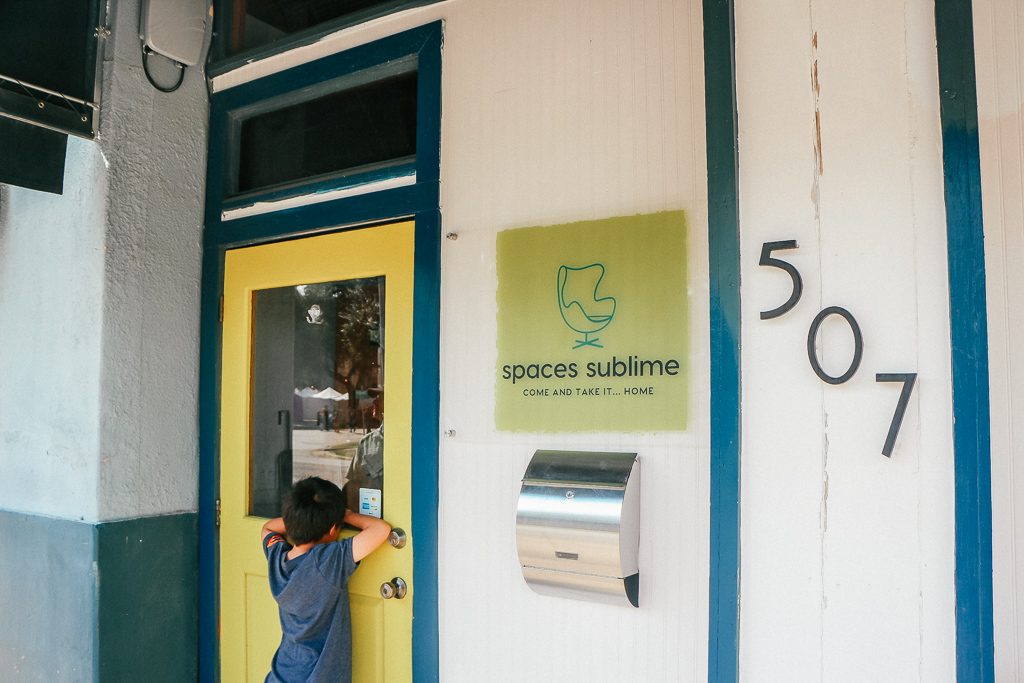 If you're looking for fun, unique gifts or just to browse and chat with some really friendly people, these stores will not disappoint. Main Street Marketplace has a huge selection of vintage Pyrex and Corning and I wanted to bring it all home with me. I'll have to come back after I build me some additional storage space.
Need more ideas for fun in Gonzales TX? Check out the Gonzales Chamber of Commerce and subscribe to Texas Travel Talk…more Gonzales info is coming to TTT soon!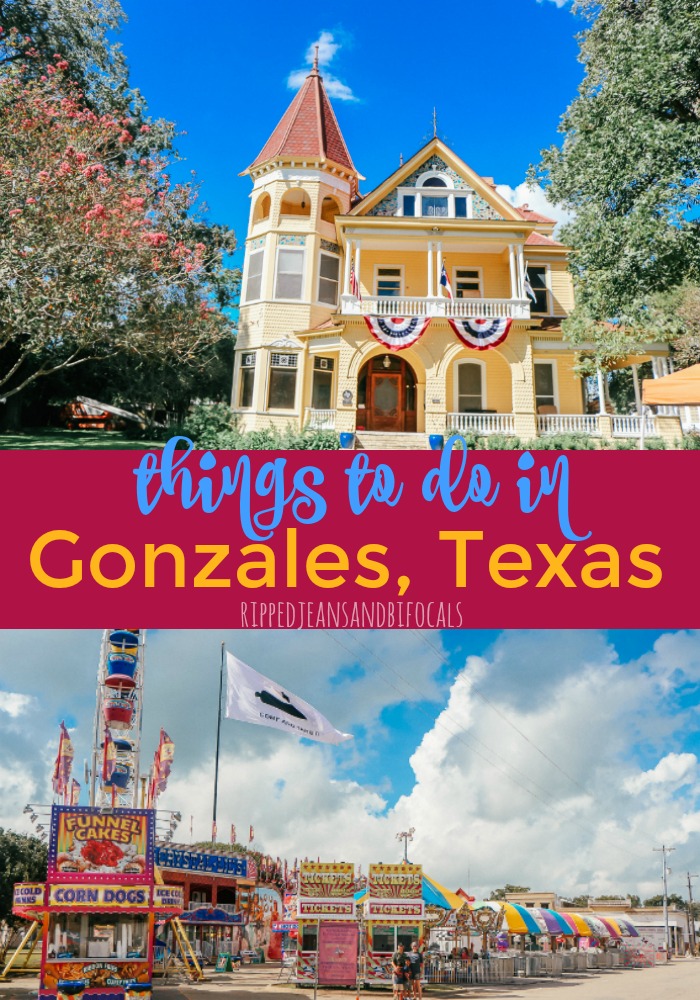 You might also like:
Things to do with kids in Gonzales, Texas
Things to do in Waco, Texas (besides go to the Magnolia Market)