West Texas is Calling – 7 Things to do in Alpine TX
(This post may contain affiliate links. Read my full disclosure.)
Alpine is a small city in West Texas that often gets overshadowed by her flashier, more artsy neighbor, Marfa. No denying Marfa has it's charm but there are things to do in Alpine TX that earn it a dedicated trip versus a "Guess we'll stop here, too."
West Texas is Calling You – 7 Things to do in Alpine TX
We are a participant in the Amazon Services LLC Associates Program, an affiliate advertising program designed to provide a means for us to earn fees by linking to Amazon.com and affiliated sites.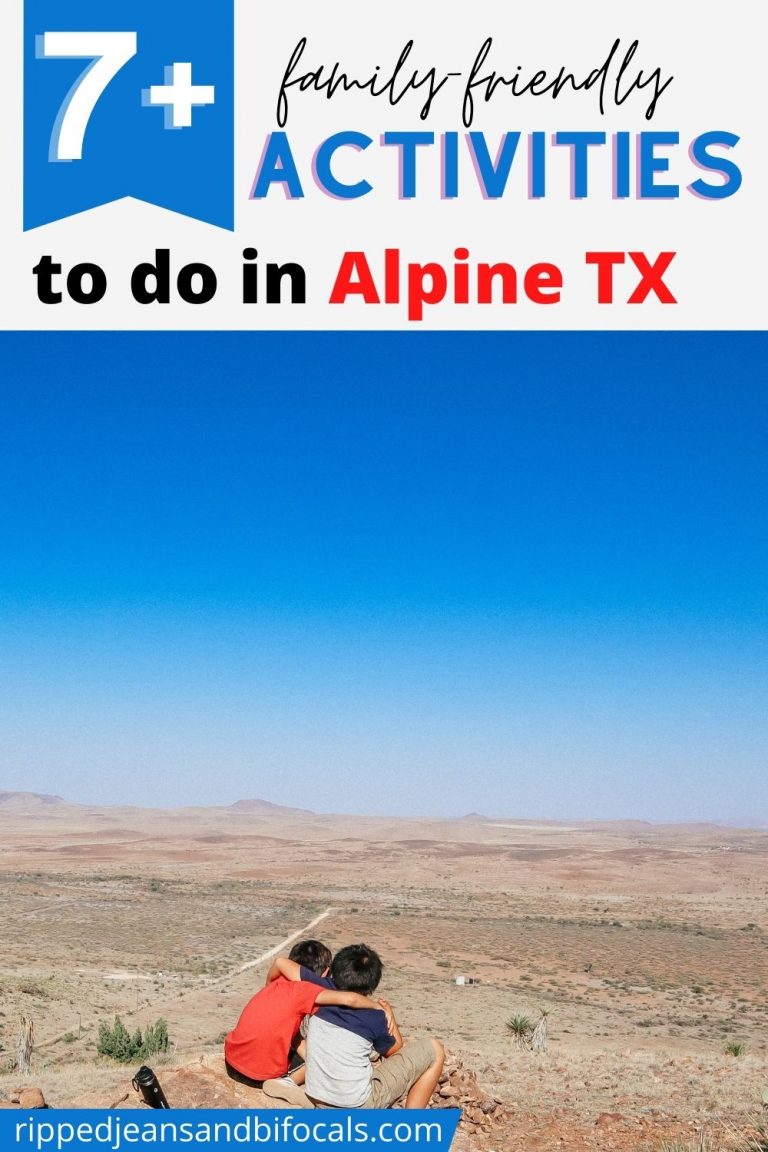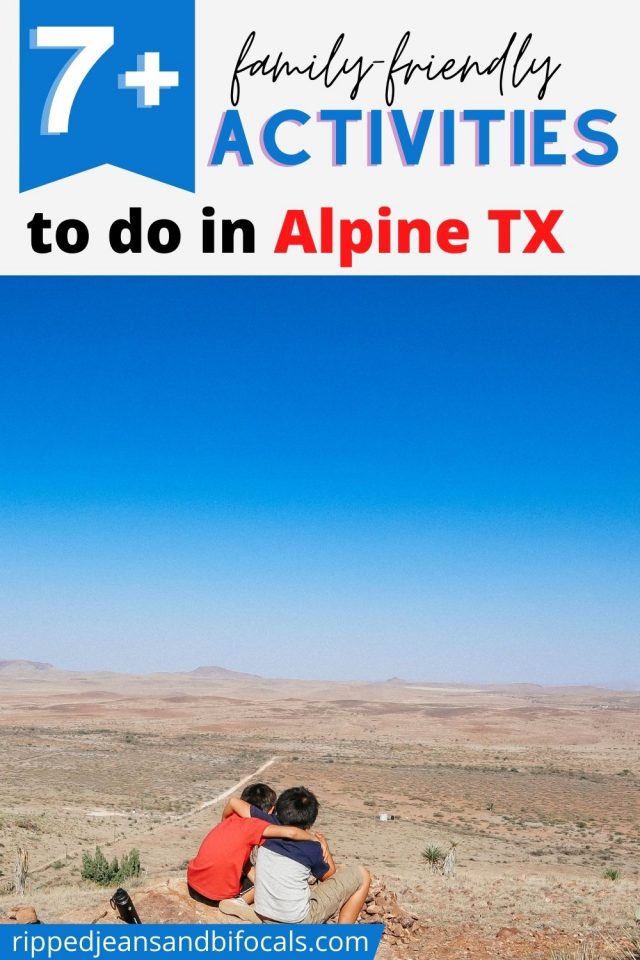 Things to do in Alpine TX – First things first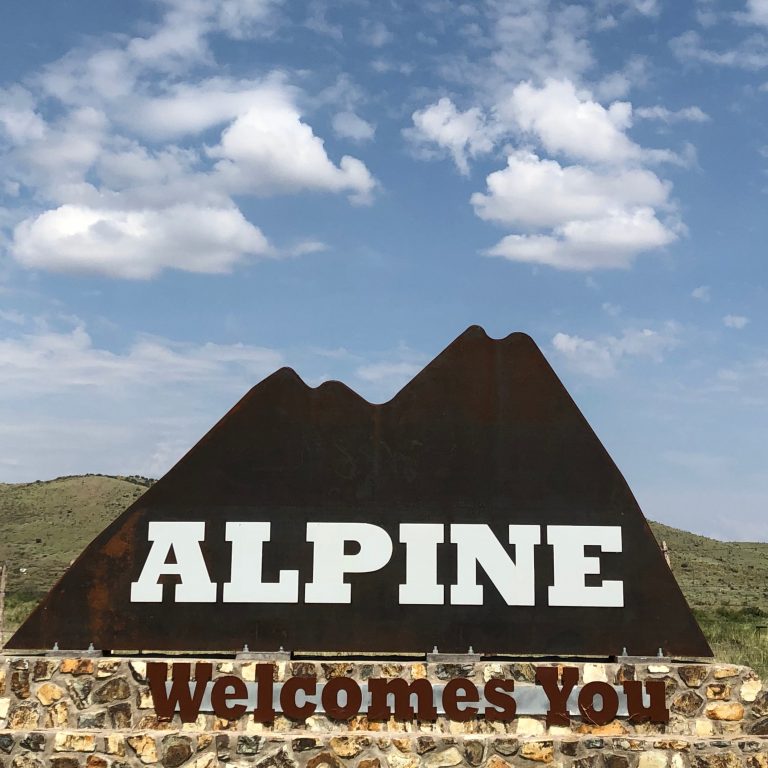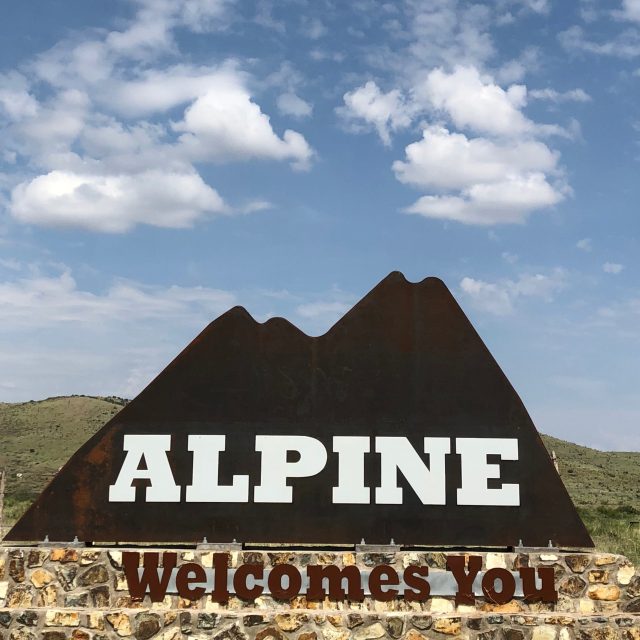 How to get there/Where is Alpine anyway?
Alpine is in the middle of the West Texas desert, which means you'll probably be road tripping in from somewhere. The closest airport is in Midland, 139 miles away. Midland is a small airport so you'll likely be connecting through Dallas, Houston, or San Antonio if you're flying in and renting a car.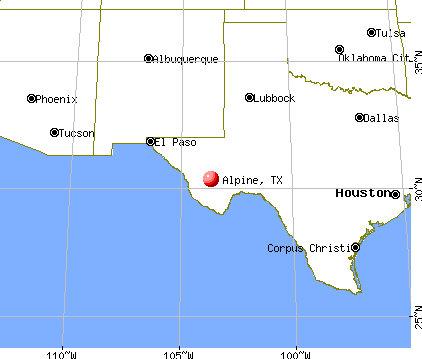 Amtrak also has service into and out of Alpine. If you're taking the train, you'll definitely need a car when you arrive.
Make sure your car is in good working order and that you don't get too low on gas. There are long stretches of road around the city where there are no signs of civilization. If there ever was a great place to run out of gas, this isn't it.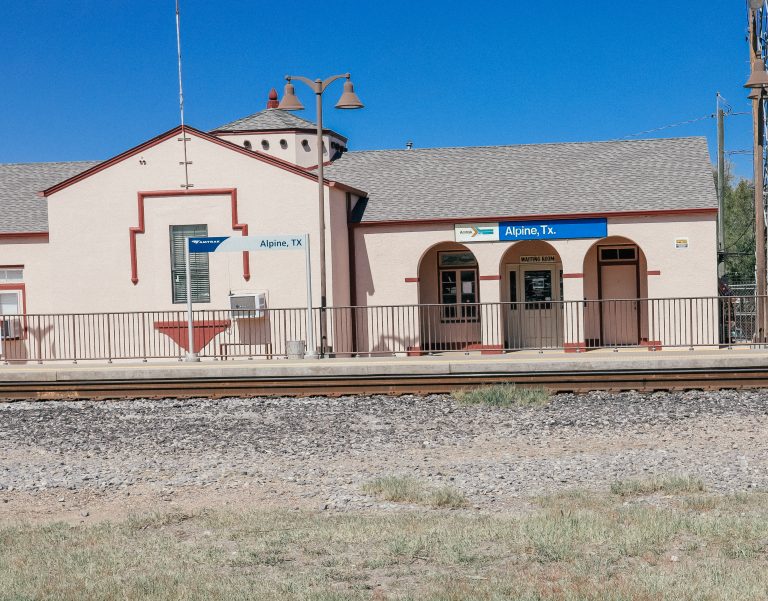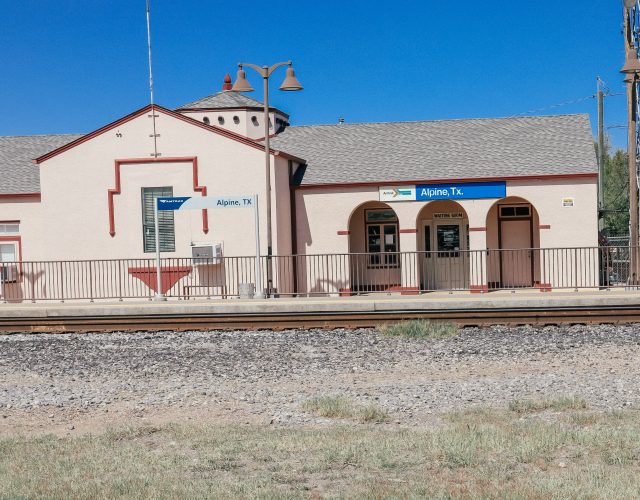 Visit the Visitor's Center
One of the first things to do in Alpine TX is to stop by the Visitor's Center. This is good generic travel advice when you're going to any new city but when you're visiting a small city like Alpine where the tourist attractions aren't as well-known, going to the visitor's center is a must. You're almost always guaranteed to find something to do that Google or Trip Advisor haven't told you about.
Looking for a place to stay in Alpine? I recommend the Hampton Inn or the historic Holland Hotel.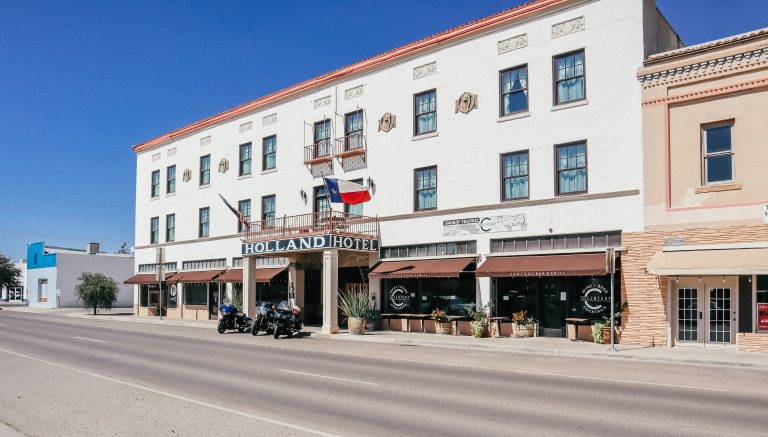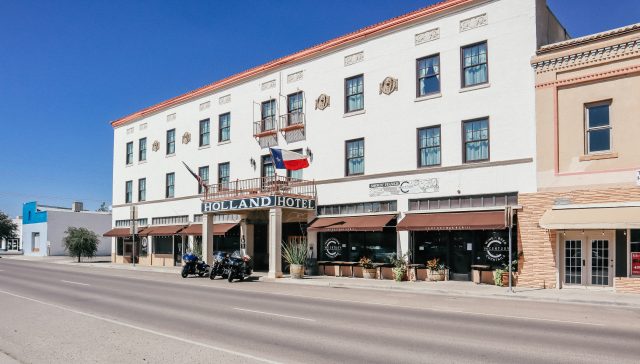 1. Alpine Mural Tour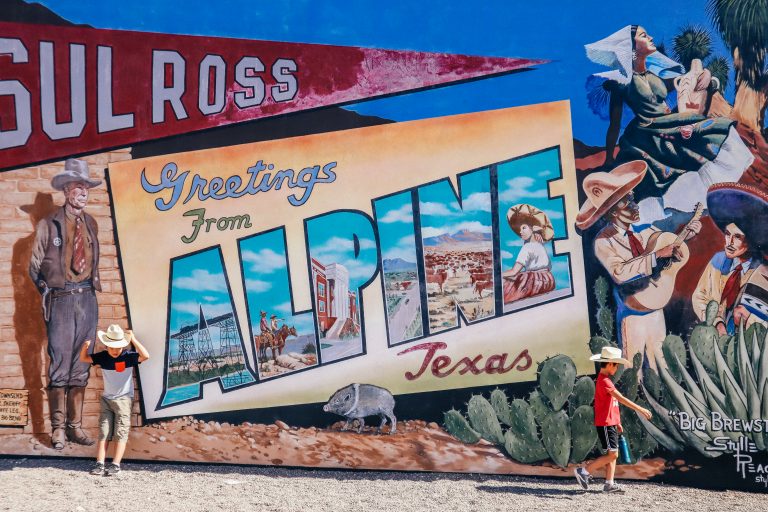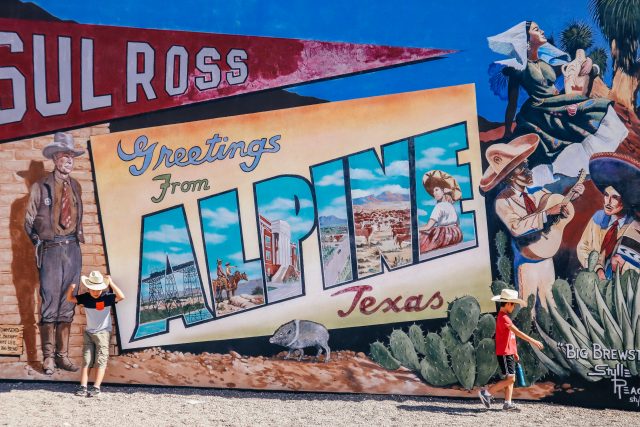 There are lots of beautiful murals located in and around downtown Alpine. Grab a mural guide from the Alpine Visitor's Center, find a central parking space (we parked right near the train station) and go for a stroll.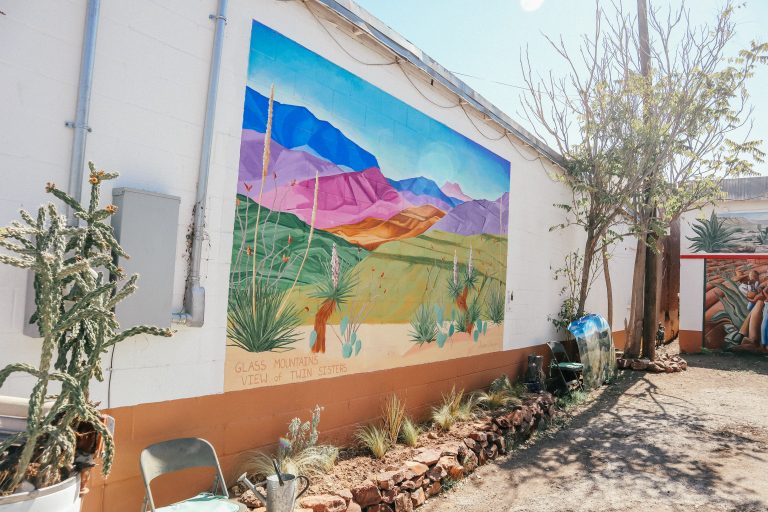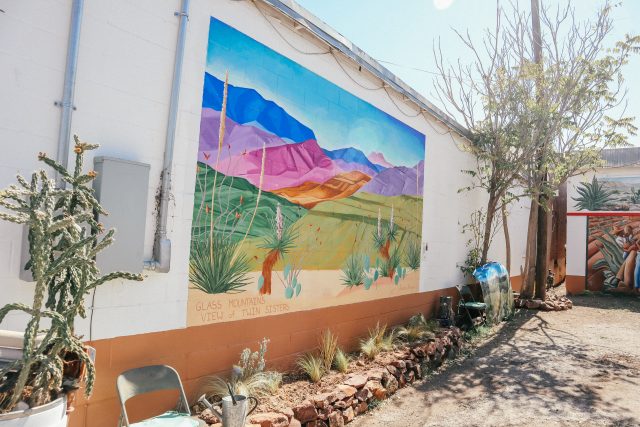 There are some beautiful works of art and some really fun "Instagrammable" spots. This is one of the fun things to do in Alpine TX that will help you get to know the city and to get a feel for the people.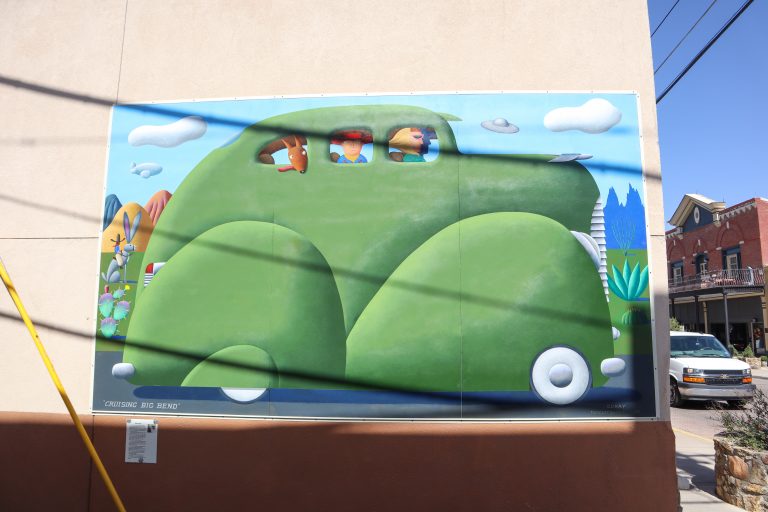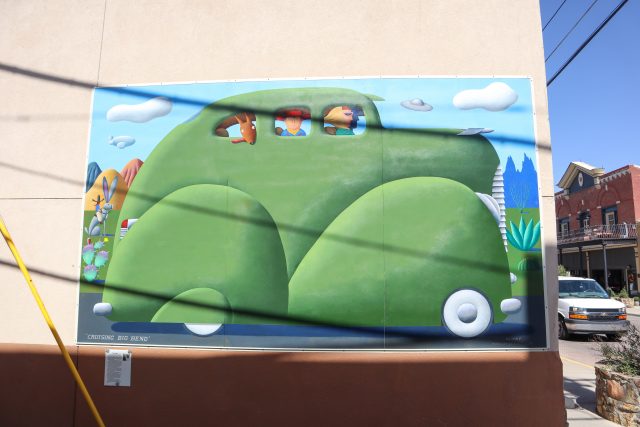 2. Alpine Driving and Walking Tours
You can grab a guide for Alpine's driving and walking tours at the Visitor's Center. This gives you a feel for how things are laid out and will also take you by many of the murals.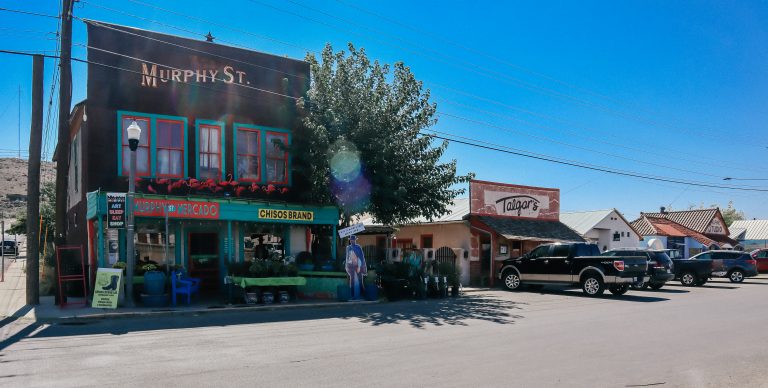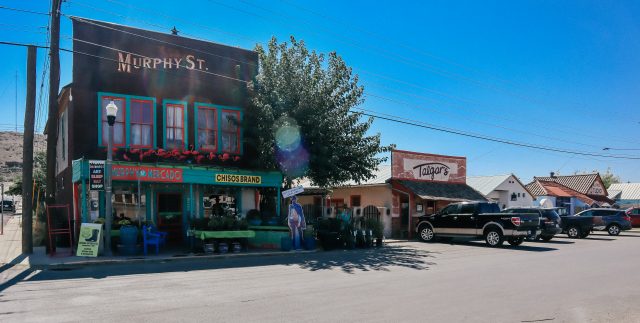 We did the mural tour and the driving tour. We pulled our kids out of school for a day to visit Alpine, so this counted as their history lesson.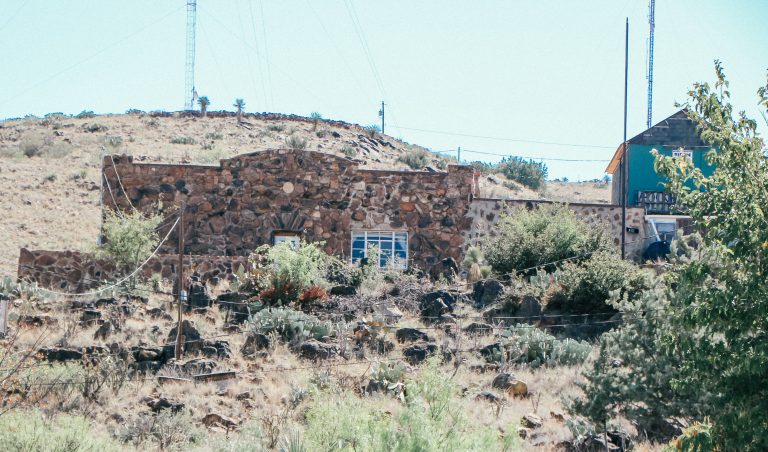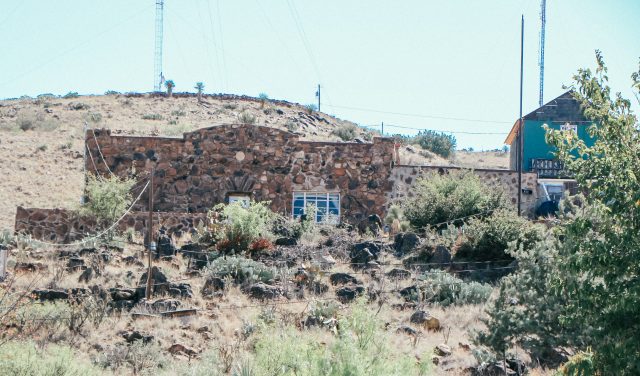 3. Visit Wassermann Wranch – One of the best things to do in Alpine TX
Wassermann Wranch is a hidden treasure in Alpine. If you're an animal lover, you need to schedule 90 minutes out of your day and book a visit. This one is worth planning your day around.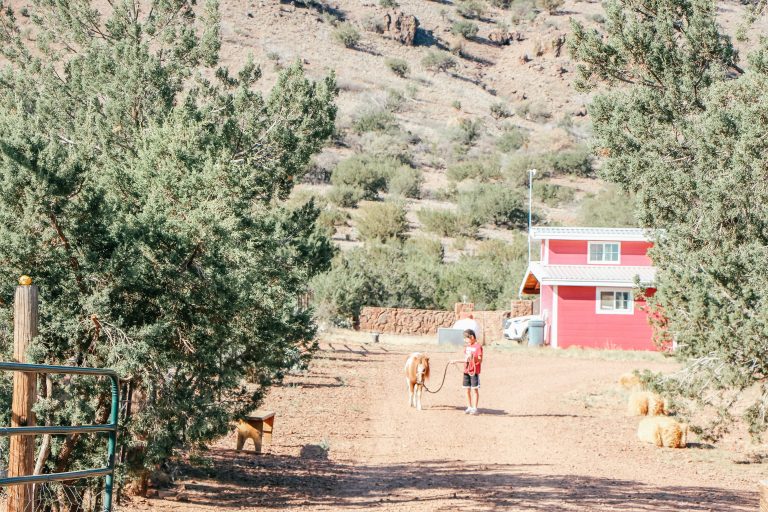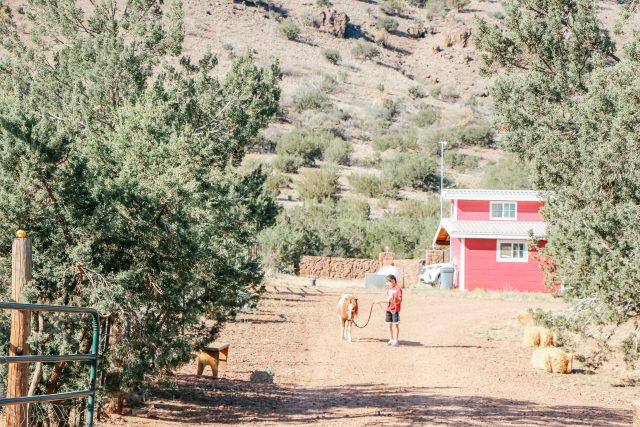 Wassermann Wranch is a ranch that is home to donkeys, alpacas, and other animals. Your 90-minute tour will include lots of donkey education and one-on-one time with the animals.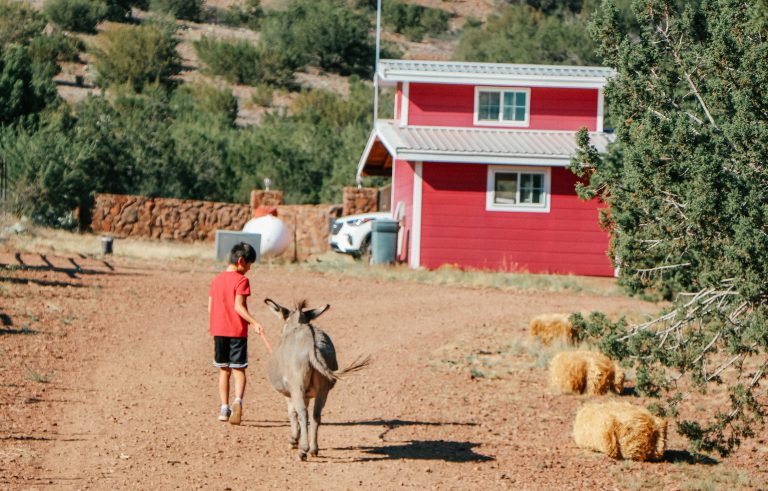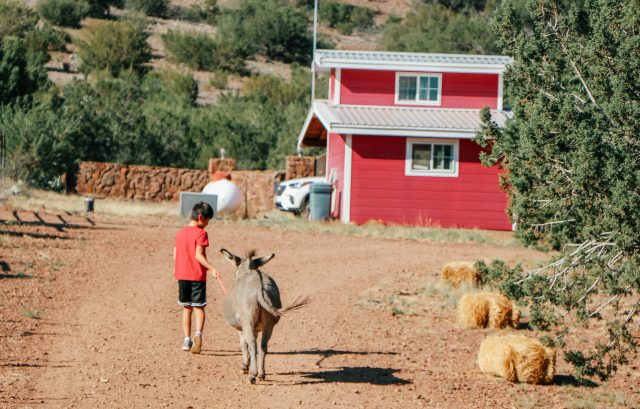 Although this is one of the things to do in Alpine TX that's great for kids, this is something anyone can enjoy. I could have seriously stayed here all day and been happy about it and I know I enjoyed the experience as much as my kids did. Heidi, the owner told me I just might be a "Donkey Chick." I don't think she's wrong.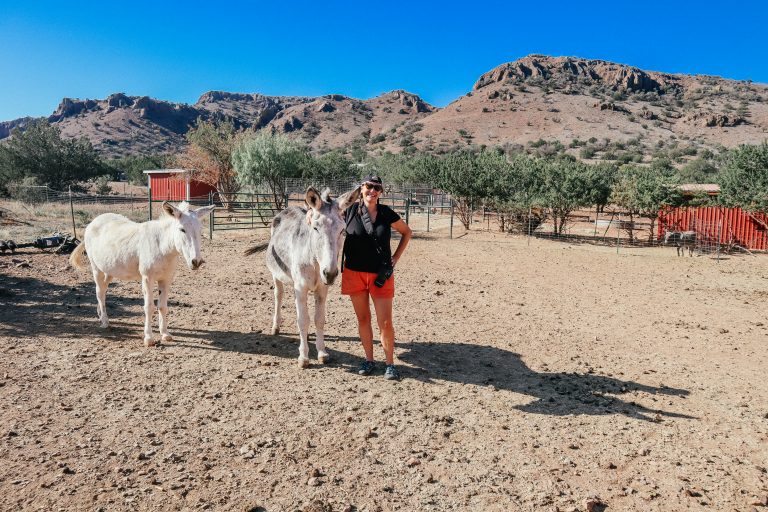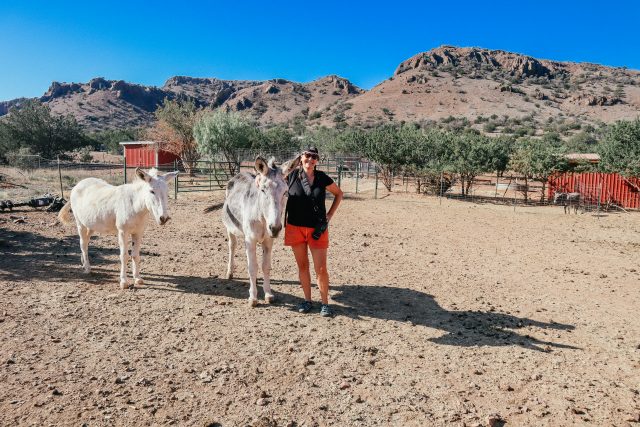 Wassermann Wranch also hosts birthday parties and school groups.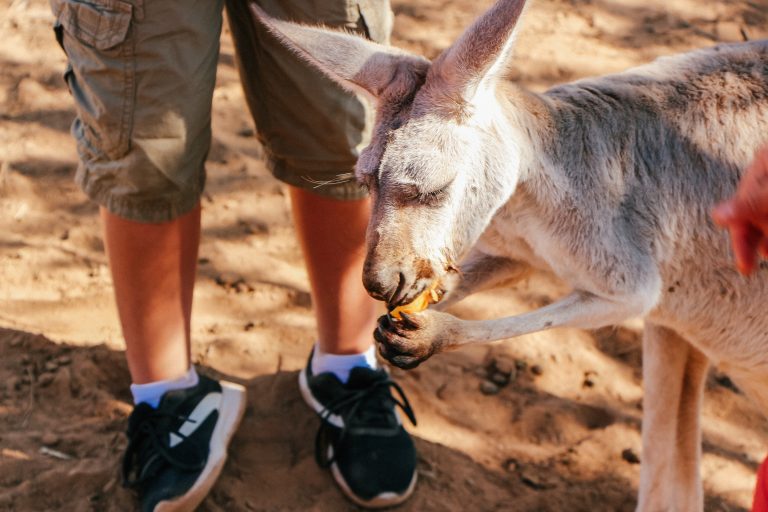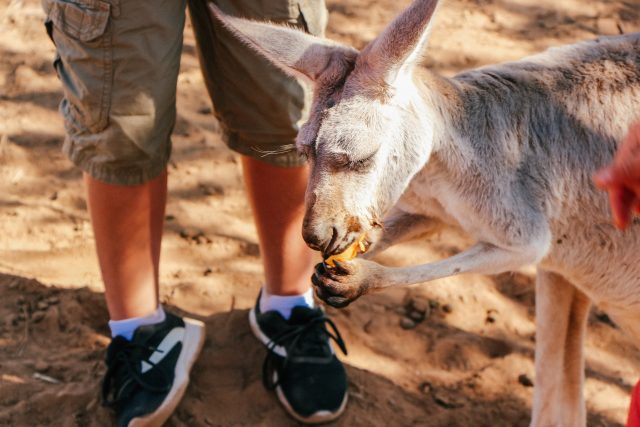 The Wassermann family also operates a store in downtown Alpine that sells products made with alpaca fleece. Their hours are limited but they will happily open by appointment.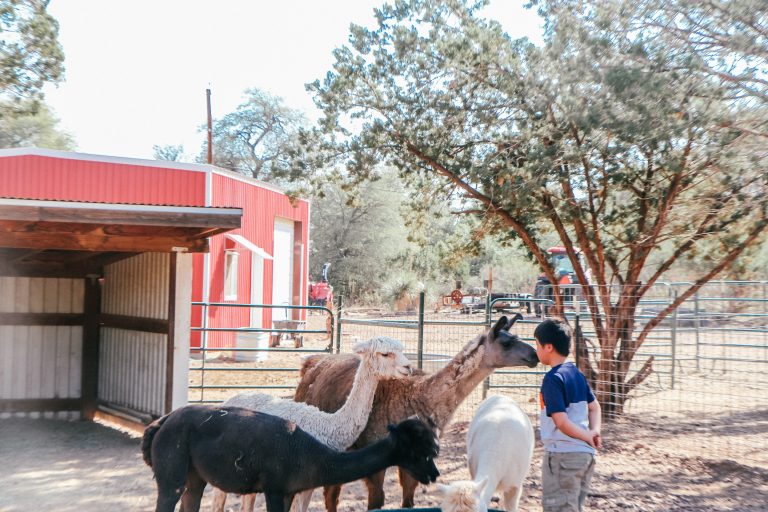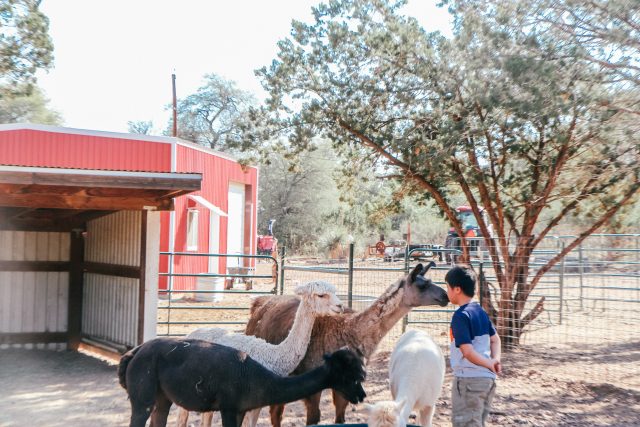 4. Museum of the Big Bend
The Museum of the Big Bend is located on the Campus of Sul Ross State University. It's a very well put together museum that gives some history on the area and is great to prepare kids for a visit to Big Bend National Park. It's also a great place to escape the sun and heat when it's hot outside. If you're looking for educational things to do in Alpine TX, this is a good one.
And the best thing? It's totally free, although you can leave a donation if you like. There's also a gift shop with some fun and unique art by local artists. You can find more information on their Facebook page.
5. One of My Favorite Things to do in Alpine TX: Hike Hancock Hill
Hancock Hill is located behind Sul Ross State University. This is a relatively easy 1.8 mile loop trail. You'll be rewarded with stunning views of the Big Bend Canyon when you reach the summit.
If you plan to hike Hancock Hill, I recommend looking at a trail map before you set out. You can pick one up at the Visitor's Center (See? So many reasons to go there!) or check out a map on All Trails. We have the paid version of the All Trails app and have found it pretty reliable but our trek up Hancock Hill taught us that your blue dot needs to be exactly on the trail line or you're not on the trail you think you're on.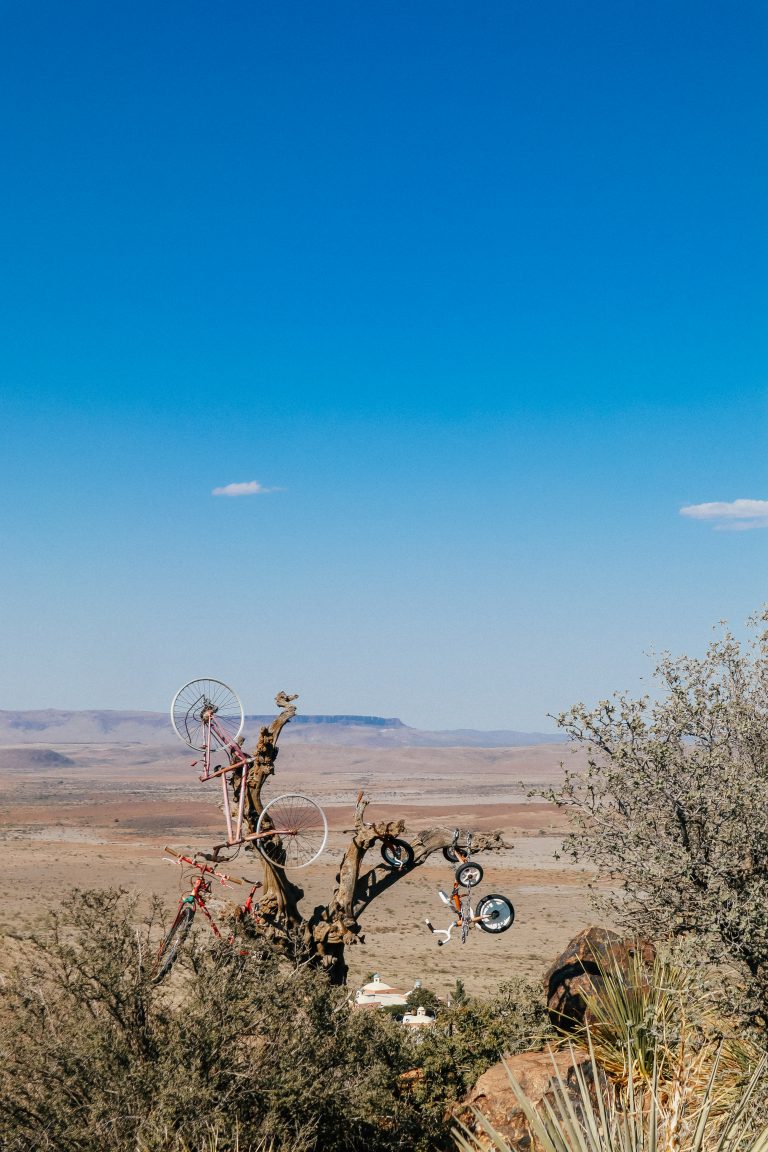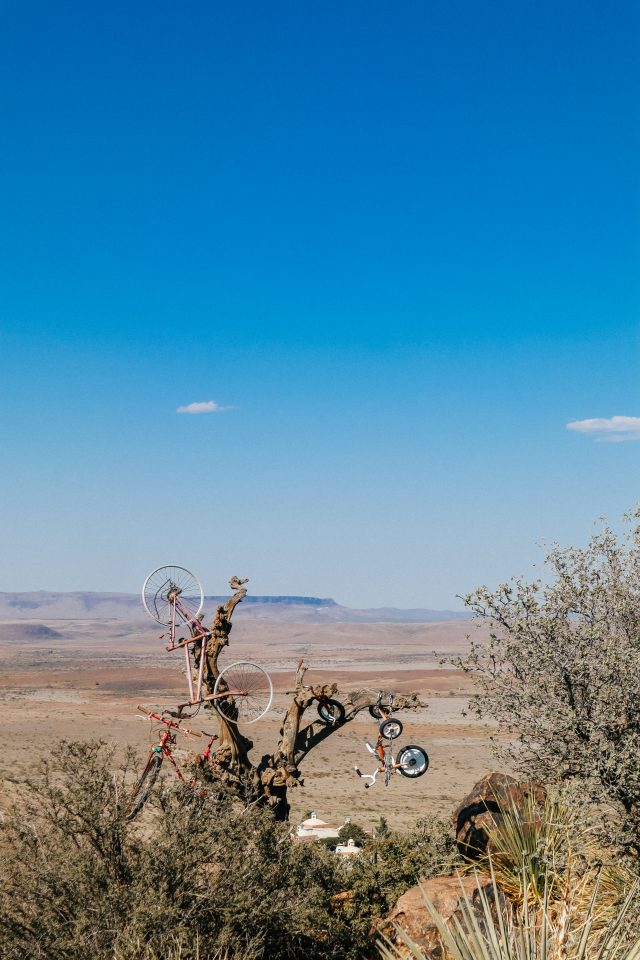 Some of the hill is owned privately and some belongs to the university. There are posted signs that will tell you when you're going onto private land and whether or not hikers are allowed. The map the Visitor's Center gives out also has this information.
A word of warning – you will be able to go all the way up to the top to see the Bicycle Tree and the desk without going onto private land. If you go across one of the fence lines, you are probably not on the trail you think you're on. Ask me how I know this. Ahem.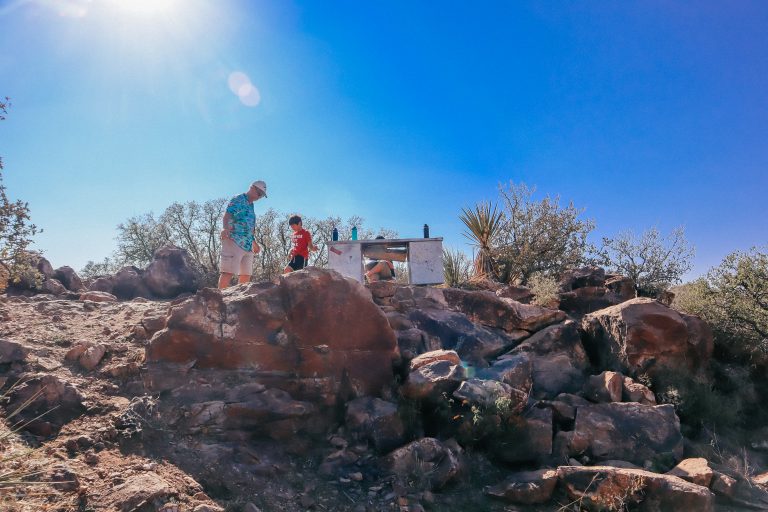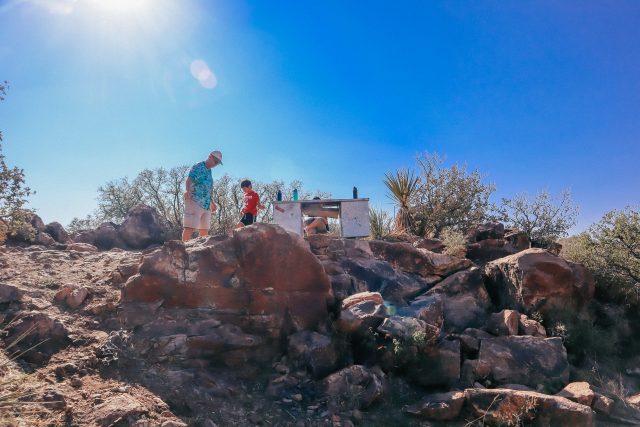 The trek up is moderate. You'll the difference in elevation from the trailhead to the summit is about 300 miles. The path is rocky and steep in places.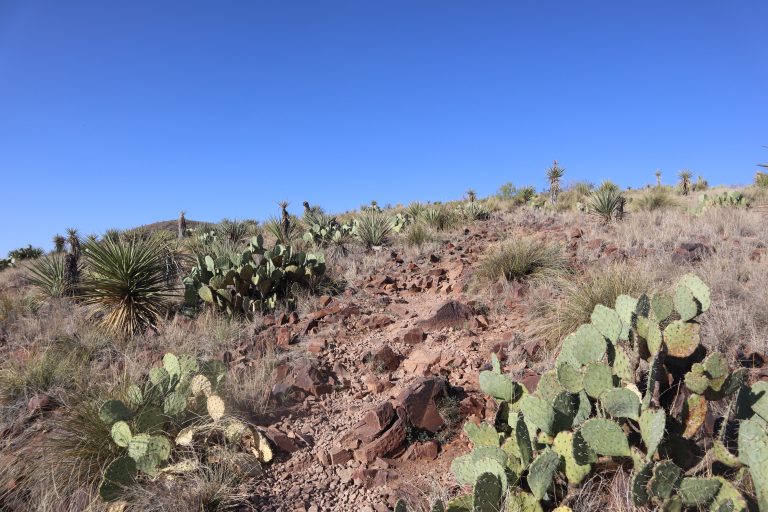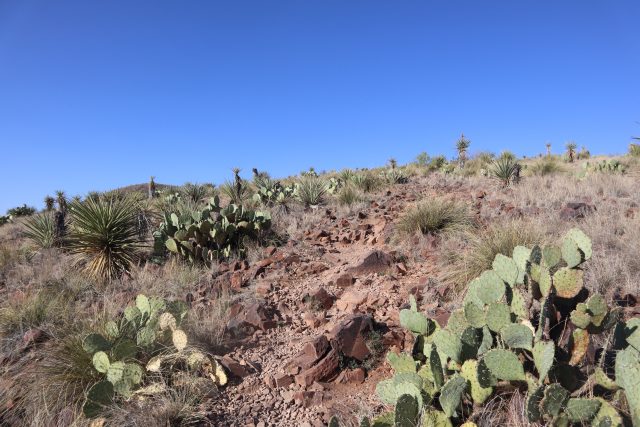 I would caution against going if it's recently rained. The rocks will be slippery. If the weather is warm (the high was 90 during our October visit) I recommend going as early in the day as you can.
6. Check out the Foodie Scene in Alpine TX
Alpine has some creative and fun restaurants and several food trucks. You can read here or ask at the Visitor's Center for food truck recommendations. We've eaten at Cow Dog which is parked outside Plaine Coffee on East Holland and liked their food a lot. We also drove by Maria's a few different times and there was always a crowd, which is a sure sign of good food.
One thing about food in Alpine – you need to plan for it. This is a small town and there are options, just not a ton. If you want to eat in one of the sit down restaurants, I recommend reservations. I also recommend doing some research on where you plan to eat and making note of the hours.
If there's something going on in town that's bringing groups of people in (on the weekend we visited there was a political group of some kind gathered at one of the hotels and a Mazda Miata club) then you're going to have to compete for available table space.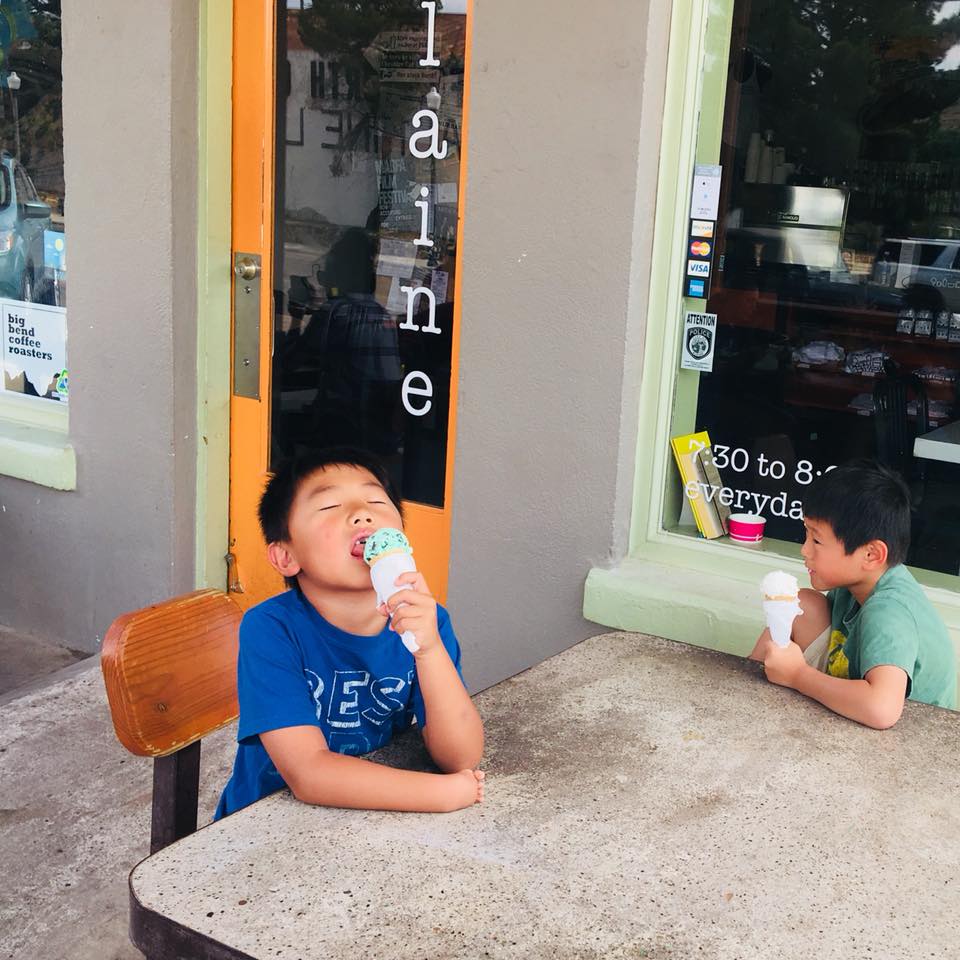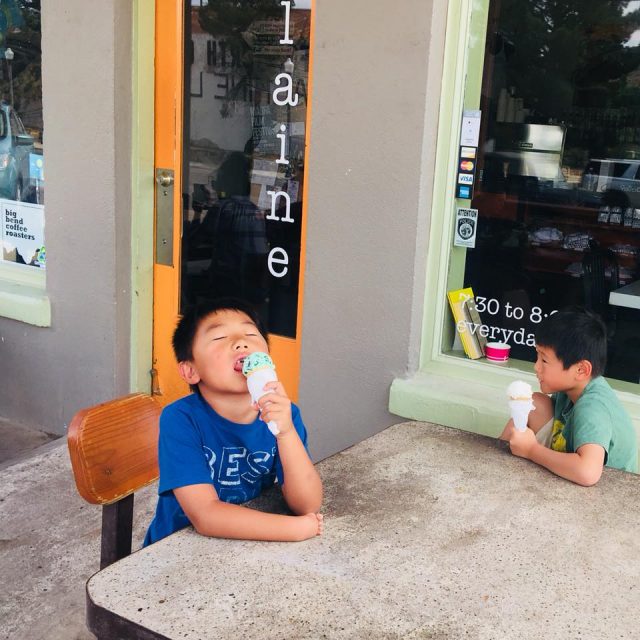 Food is good – but don't expect to decide last minute and get a table. We recommend Guzzi Up and the Century Bar and Grill (located inside the Holland Hotel). We enjoyed our meal at both of those places. There are also a few fast food options as well.
When you're looking for good food in a small town, the best thing to do is ask a local for their recommendations. Second place goes to Trip Advisor. They never steer me wrong when it comes to food, which is one of the reasons you should give timely, honest ratings.
7. More things to do in West Texas – Things near Alpine
There are lots of things to do in West Texas. If you're planning a trip to Alpine, here are some add-on's or places you can visit to extend your trip.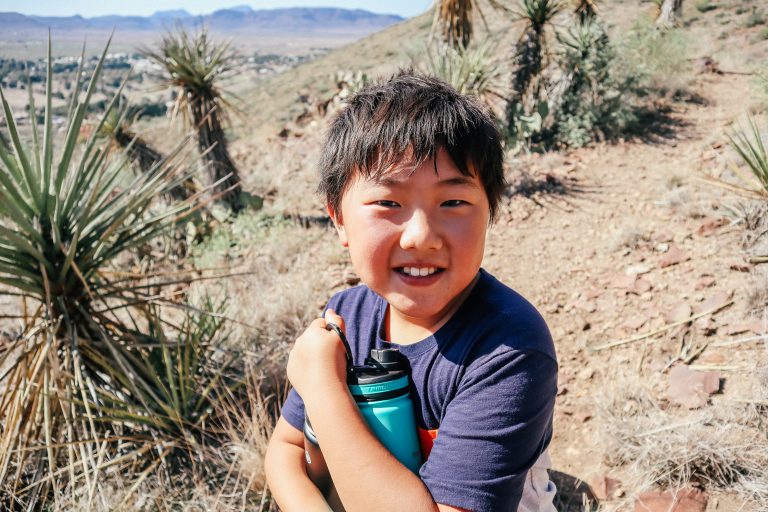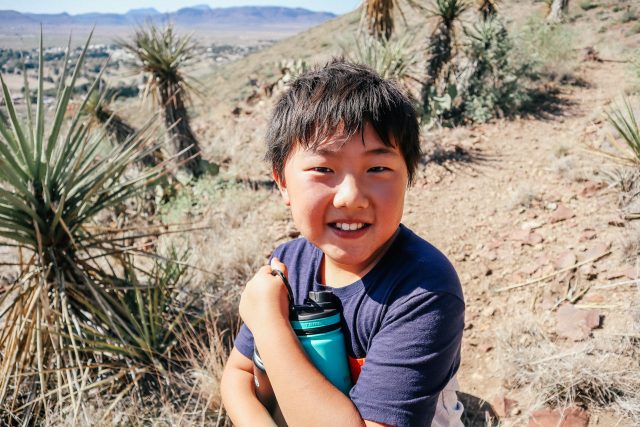 Big Bend National Park
Alpine is the gateway to Big Bend National Park. If you plan on doing a day hike in the park, Alpine is a great place to establish your base camp since it's about 80 miles from the east visitor's center.
If you love the outdoors and appreciate the rugged beauty of the Texas landscape, plan to visit Big Bend National Park. As a Texan, what I love most about my home state is how much the landscape and scenery vary from region to region, so the views in this part of Texas fascinate me. Check out the National Parks Service website for information on Big Bend National Park. They have info on park hours and things you can do. I love their suggested itineraries section that helps you plan your activities in the park based on how much time you have to spend there.
There's also Big Bend Ranch State Park operated by Texas Parks and Wildlife. I haven't been but I've heard that it's better than the National Park, which I plan to fact check this winter. Before you plan a trip to Big Bend Ranch State Park with Alpine as your base, check out a map. It's not that far, as the crow flies, but due to the location of the state park visitor's center, it's quite a trek and probably best planned as a side trip.
If you visit either (or both) parks, Alpine is a great place to enjoy a "back to civilization" meal and a cold drink.
Fort Davis
Fort Davis is another small city about 25 miles west of Alpine – a great spot for a day trip making Alpine your base. Here you'll find Fort Davis National Historic Site, Davis Mountains State Park and the McDonald Observatory. There are tons of things to do in Alpine TX to keep you busy but it's fun to venture a little, too.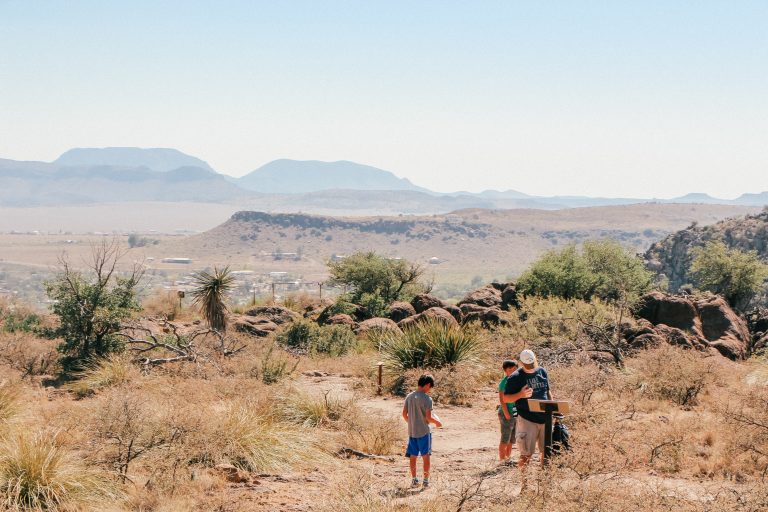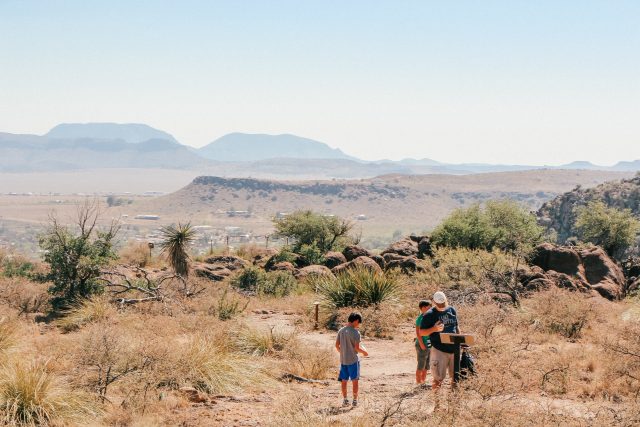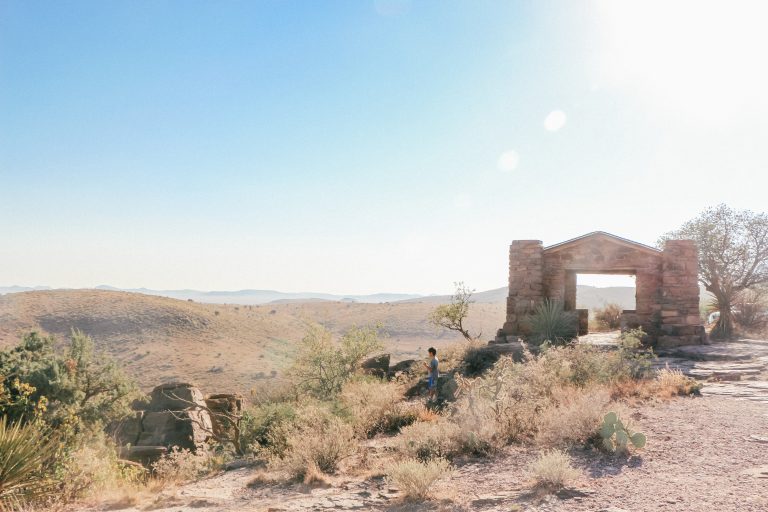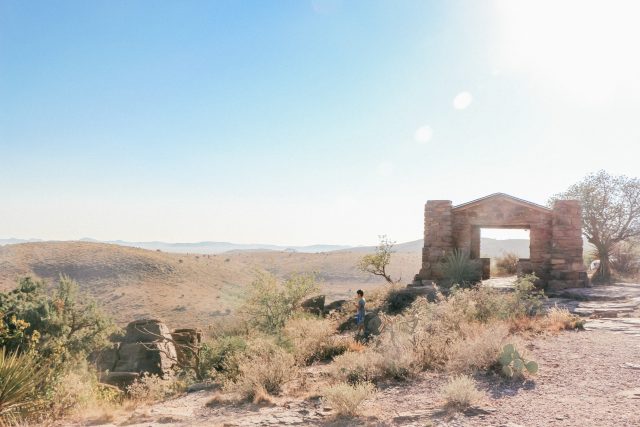 Marfa
Marfa is a quirky, West Texas town popular with artists and hipster visitors, located about 30 minutes from Alpine. This city has has some cool art, mystery lights and unique shopping. If you're going to Marfa to get your picture in front of Prada Marfa and Target Marfa BEWARE. Neither is actually in Marfa, which I found out the hard way, ahem. Both are art installations, not real stores.
Prada Marfa is actually in Valentine and Target is actually in Marathon and they're located about 90-minutes apart from each other, so finding and photographing them are their own adventure. The Target installation is actually closer to Alpine.
Fort Stockton
Fort Stockton is a west Texas town which was once the home of a frontier fort in place to protect travelers on the road from San Antonio to El Paso. You can read more about things to do in Fort Stockton here.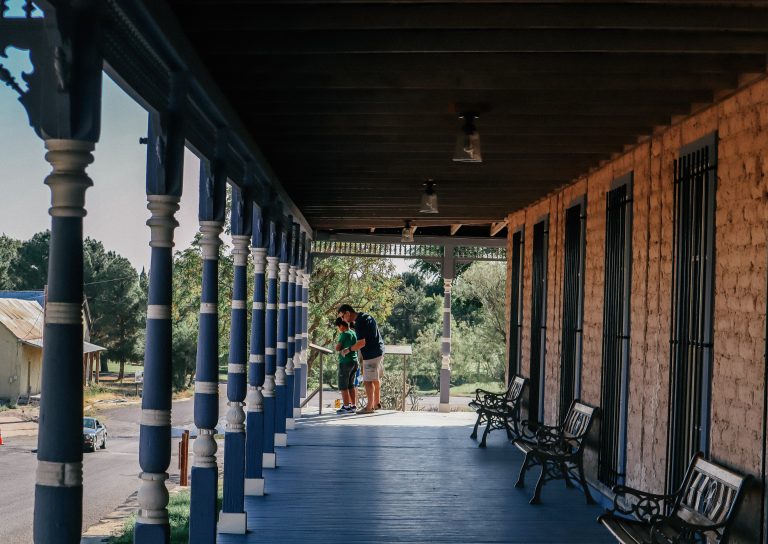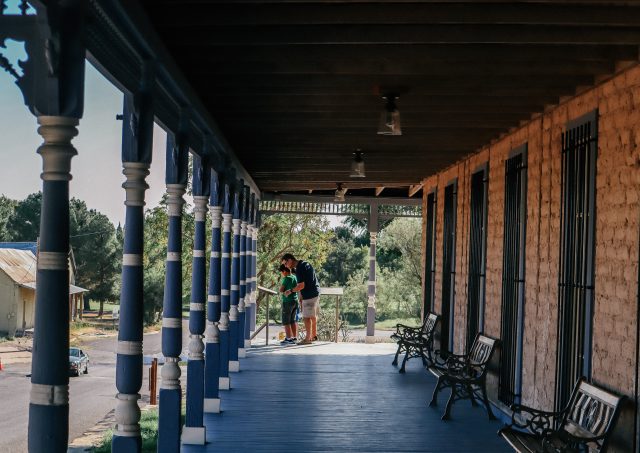 There are lots of things to do in Alpine TX and things to do in West Texas. You could easily spend a week in this part of the world and see most of the things I've mentioned in this article.
When are you planning your trip?