An all-too-short afternoon at Palo Duro Creek Ranch
(This post may contain affiliate links. Read my full disclosure.)
The area around Canyon Texas (nearest major city is Amarillo) is at the top of my "gotta go back" list. I've traveled to very few places that I come away from thinking "Never again." My most common response to any trip I've taken is "I'd go back here." There are very few places that I actively plot to return to as soon as possible, but Canyon Texas – specifically Palo Duro Canyon State Park and Palo Duro Creek Ranch – is at that place for me. I have trouble naming my favorite trips because I love everything about travel and find something to enjoy about every trip I've taken but Palo Duro Creek Ranch is for sure the place I want to go back to. If you're looking for info on Palo Duro Creek Ranch or Palo Duro Creek Ranch Jeep Tours, you have come to the right place!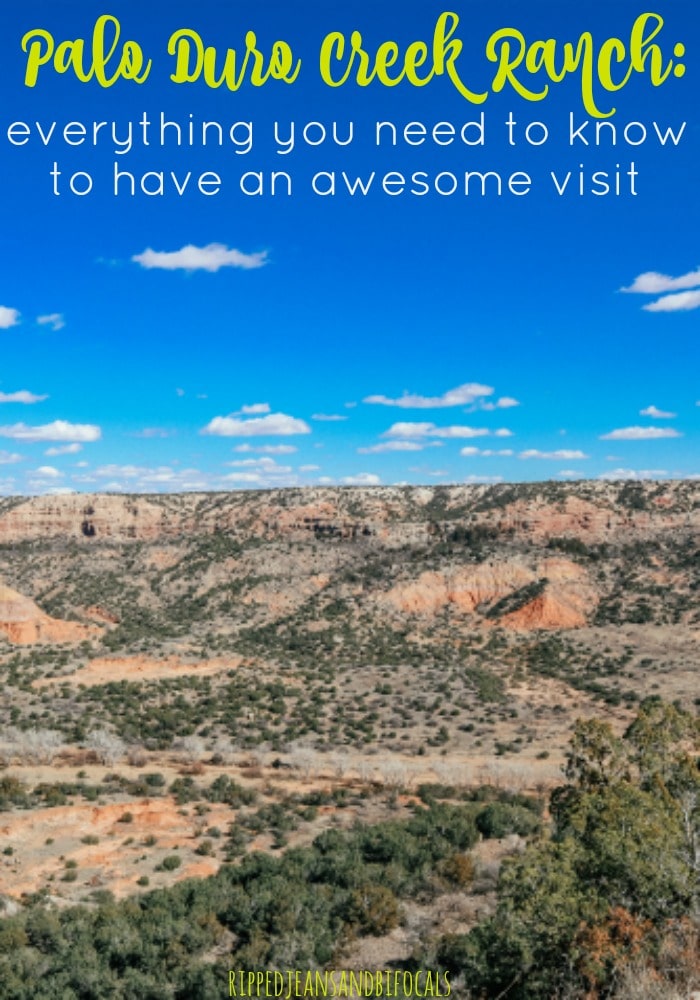 Spring and summer are the most popular times to visit this area. Read more about visiting Palo Duro Canyon during the off season.
Palo Duro Creek Ranch Canyon TX – What is it?
Palo Duro Creek Ranch – you might also hear it referred to as Elkins Ranch – is a piece of privately owned land in Palo Duro Canyon, not to be confused with Palo Duro Canyon State Park, which is operated by Texas Parks and Wildlife. You can explore a lot of Palo Duro Canyon via the state park but the land that sits on Palo Duro Creek Ranch is much cooler to explore and offers a much more unique experience. Palo Duro Creek Ranch is a tourist attraction (I hate that phrase but you get the point) but it is also a working cattle ranch.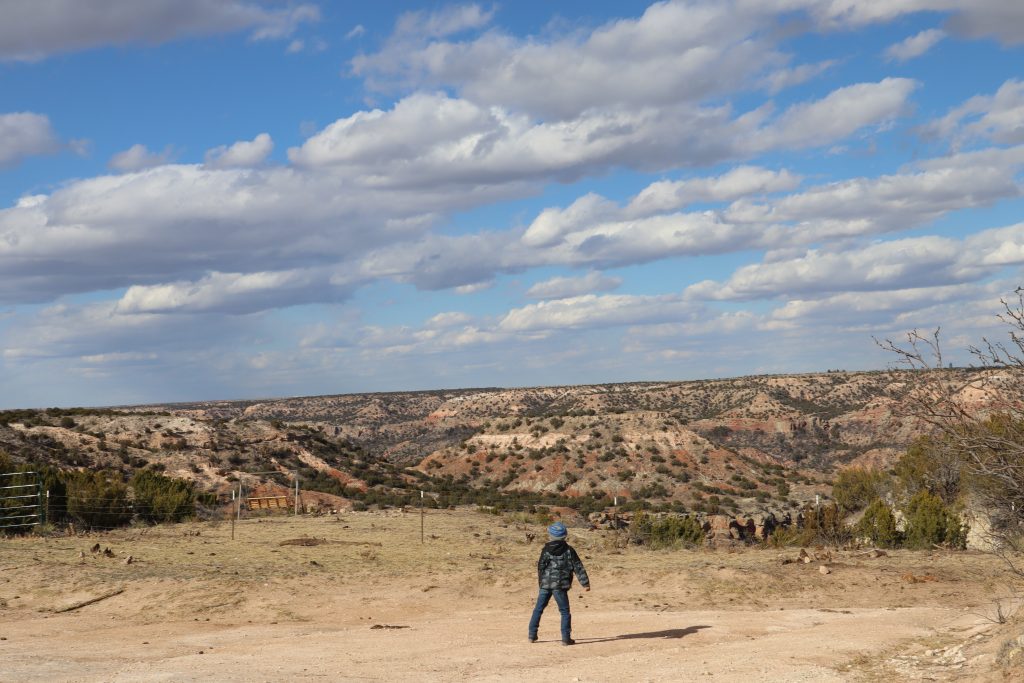 Palo Duro Canyon is the second largest canyon in the United States. I'll let you guess what the first is. When I tell people outside of Texas about how awesome Palo Duro is, there's at least a 50/50 chance they haven't heard of it. Canyon is kind of a sleepy little college town and nearby Amarillo isn't exactly the biggest city in Texas, so it's not an area that is widely known, which I have mixed feelings about. Part of me wants to share the secret…which I guess is what I'm doing here…and part of me loves that this isn't a giant tourist attraction like the Grand Canyon.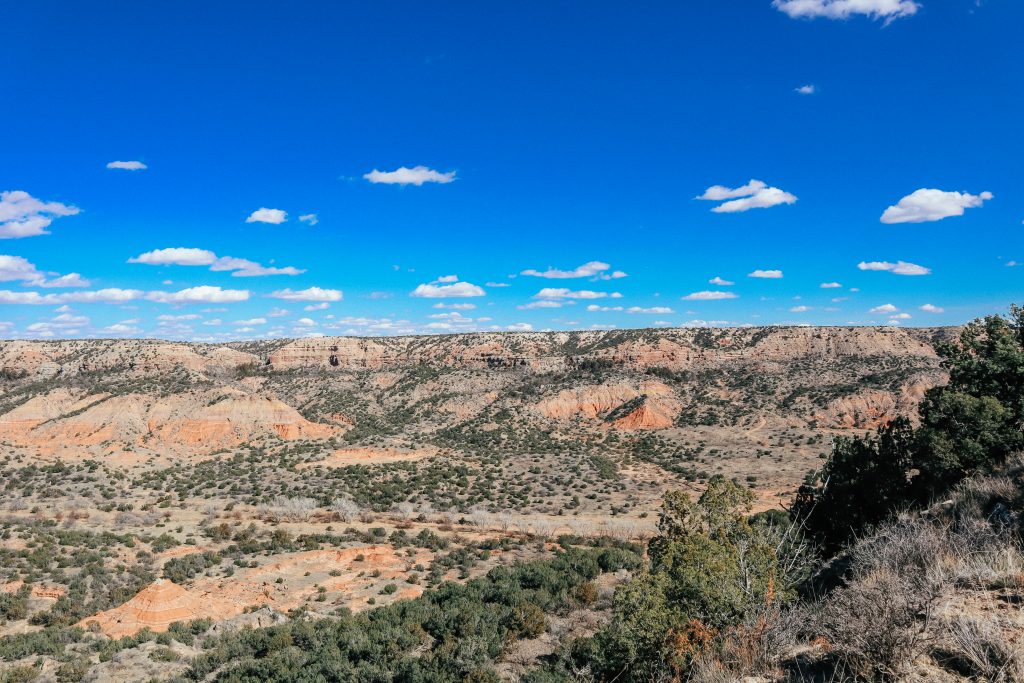 Why go?
Palo Duro Creek Ranch offers several tour options that allow you to experience the rugged terrain and soak in the beauty of the scenery without running into as many humans as you do in Palo Duro State Park. You'll have the opportunity to see wildlife that you might not get in Palo Duro Canyon State Park and, if you want to, you can have a really cool jeep experience, which is what we did.
Looking for info on the National Parks in Texas? Check out THIS POST from Carful of Kids.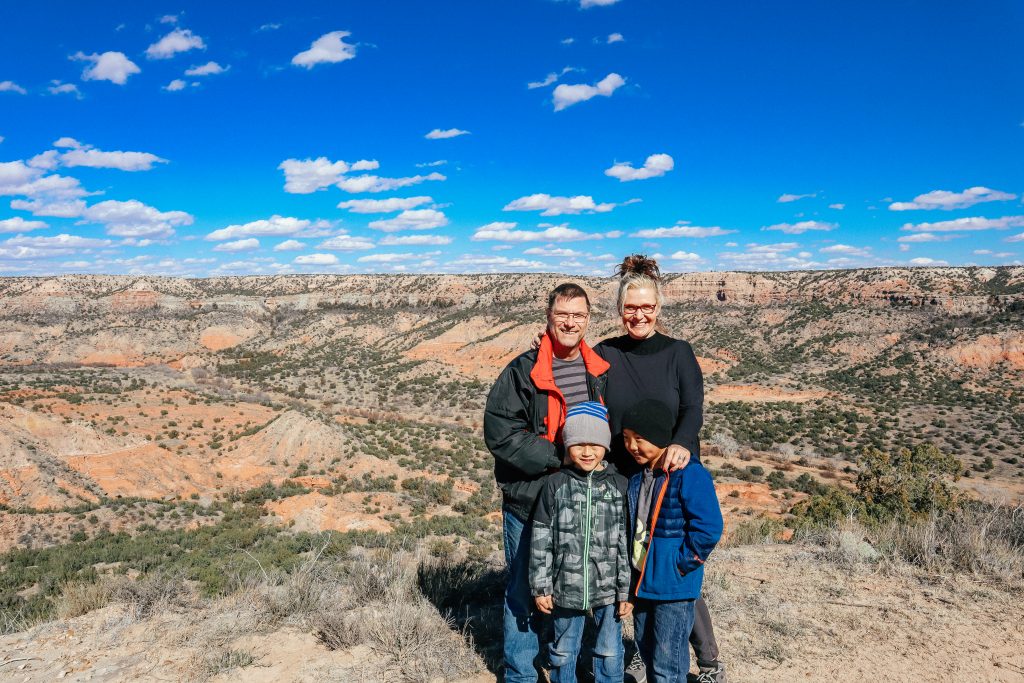 We went during the off season so we were the only tour group on the property at the time. It was a fantastic afternoon that had the "away from it all" vibe. If there were other tour groups on the property, maybe a little bit of that would be lost but I still want an opportunity to test that theory. See also it was cold when we went and I think this tour would be fun to experience when temperatures were just a little bit warmer.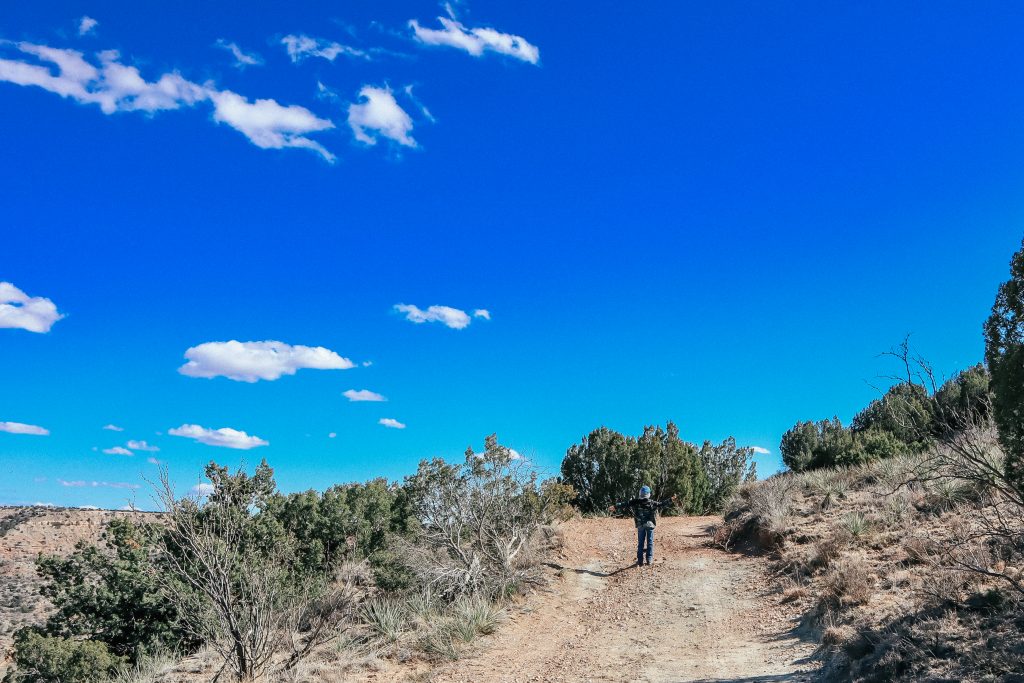 Palo Duro Ranch Jeep Tours – and other tour options at at Palo Duro Creek Ranch (AKA Elkins Ranch)
I mention that Palo Duro Creek Ranch is also known as Elkins Ranch, which is the former name. When we visited, the sign at the entrance still said Elkins Ranch, which was a little confusing. Whatever you call it, there's some great tour options here.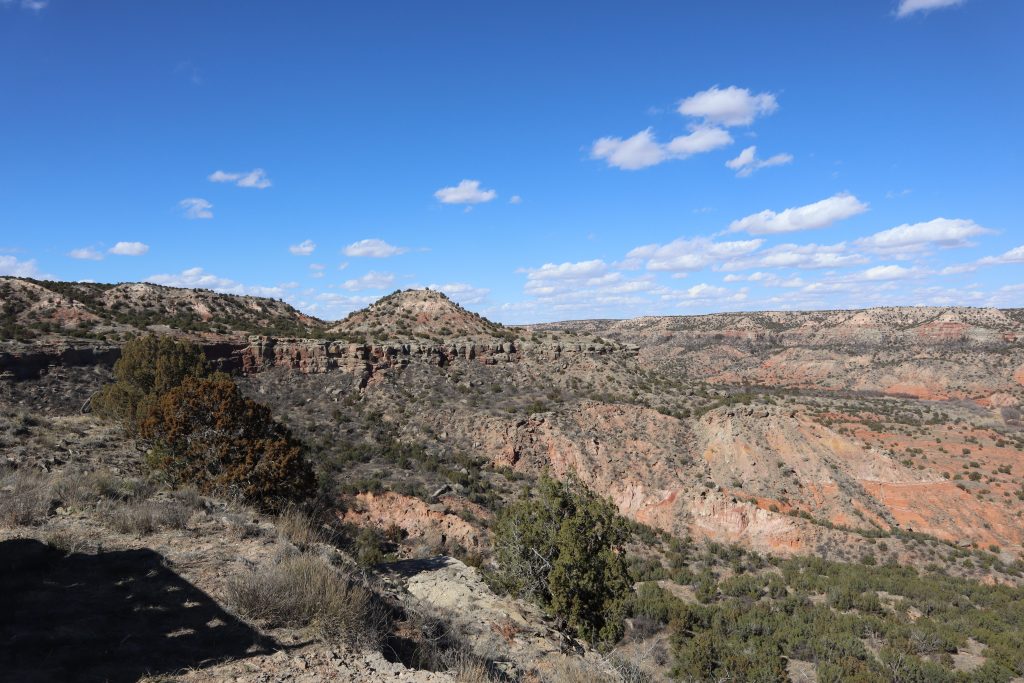 There are several options for Jeep tours and horse tours listed on the website. There's also a mention in the "explore" section about Humvee tours and helicopter tours coming soon. There's no description about Humvee tours but you can find the different options Palo Duro Ranch Jeep Tours here.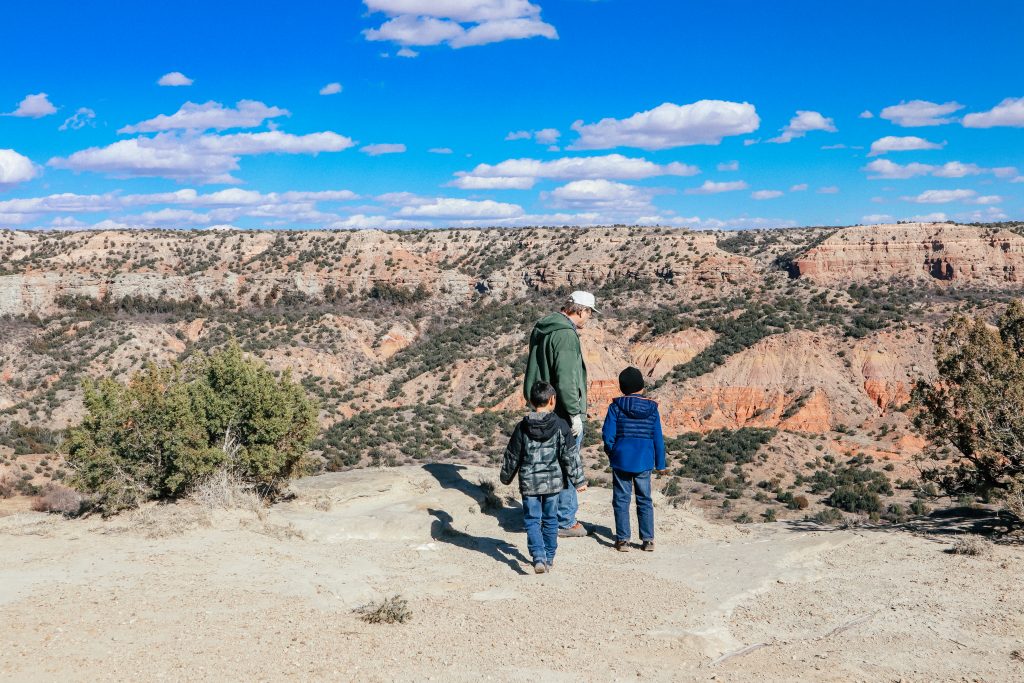 We did Hidden Springs Canyon, which was the two hour tour. I really wanted to do the Spirit of Palo Duro Canyon which takes you all the way to the canyon floor but we were bumping up against another commitment and had to opt for the shorter tour length. This is seriously on my list of what I want to do in 2020 and we're working to fit it in.
Is Palo Duro Creek Ranch a good activity for kids?
My kids really enjoyed themselves at Palo Duro Creek Ranch. The bouncy jeep ride was probably their favorite part but they enjoyed the wide open spaces and the views, too. There were several spots where we got out of the vehicle to check out scenery that could be very dangerous if your kids can't follow directions to stay away from the rock's edges where the drop offs are steep.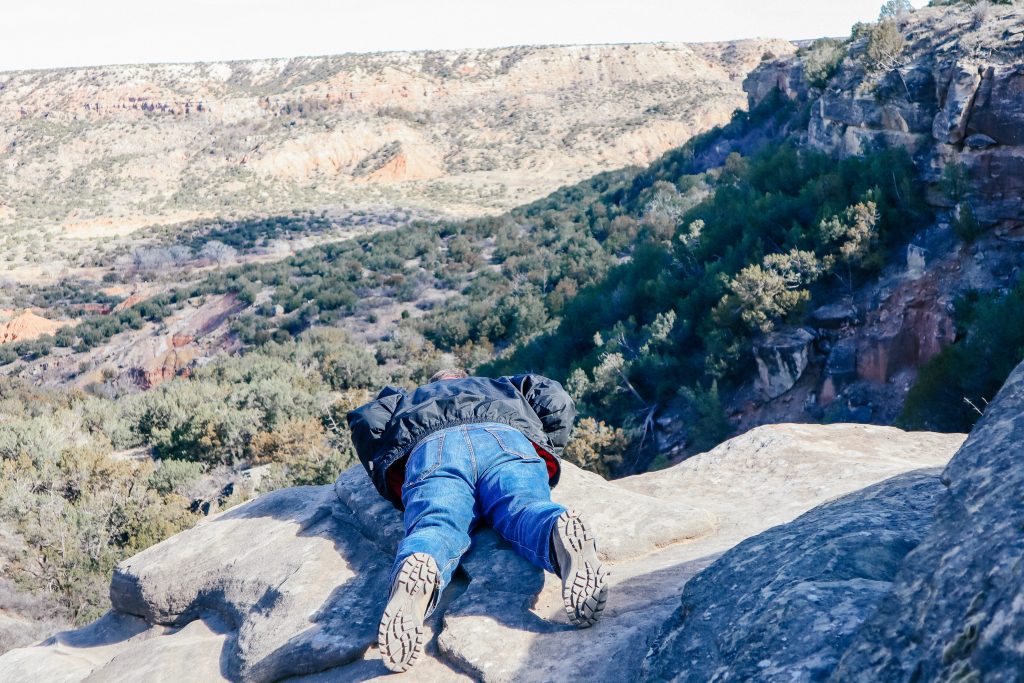 Obviously, if your kids can't follow directions to stay well away from these steep drops, this might not be the activity for you. My kids are junior thrillseekers and were unhappy with my decision not to allow them to get this close to the views but I was confident in their ability to listen to me.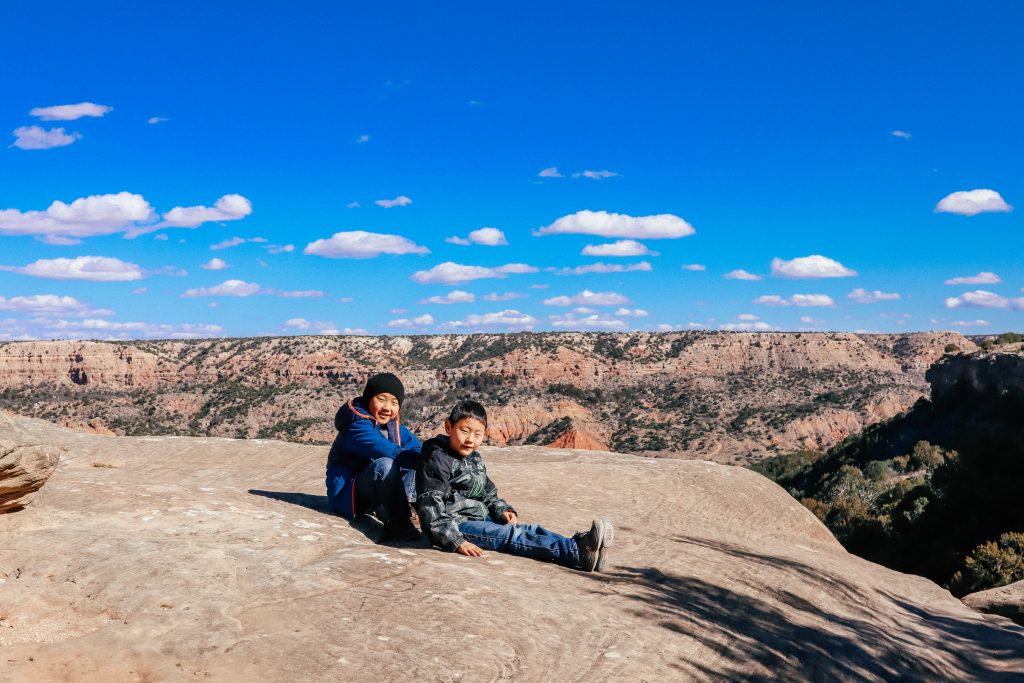 No guarantees on wildlife sightings, of course, but we did see some coyotes and some deer down in the canyon. Our guide was wonderful with our kids.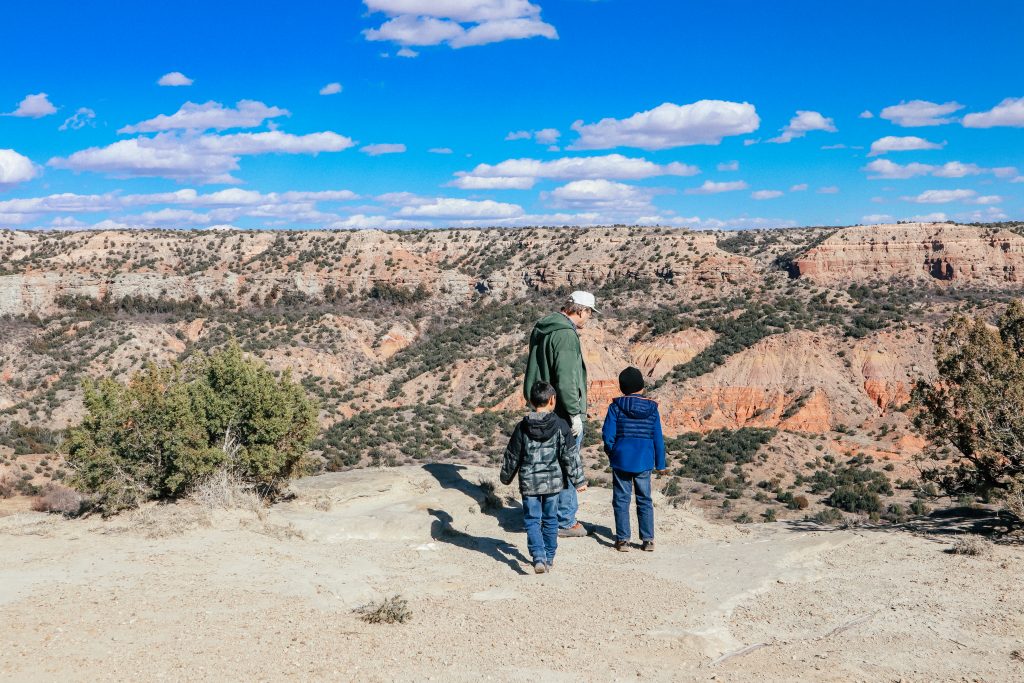 Looking for somewhere to stay in Amarillo or Canyon Texas? Check out Booking.com.
Not traveling to Texas? Check out my favorite Montana Itineraries:
Places to visit in Montana that aren't Yellowstone or Glacier