Seven family-friendly things to do in Houston, Texas
(This post may contain affiliate links. Read my full disclosure.)
We live in San Antonio, Texas and while we certainly don't lack for family friendly things to do in our city, sometimes, it's fun to get away for a few days. Our kids are at the age where they travel pretty well (if you choose to overlook the bazillion "are we there yet's") so when Memorial Day weekend rolled around, we decided to plan a little road trip to Houston.
Houston is just under 200 miles from San Antonio and an easy weekend trip for us. Like many people, I measure distances in time instead of miles, so if anyone out there reading is like-minded, it's about three hours from door to door…excluding bathroom stops. And there will be bathroom stops because kids. So…maybe four hours door to door from San Antonio.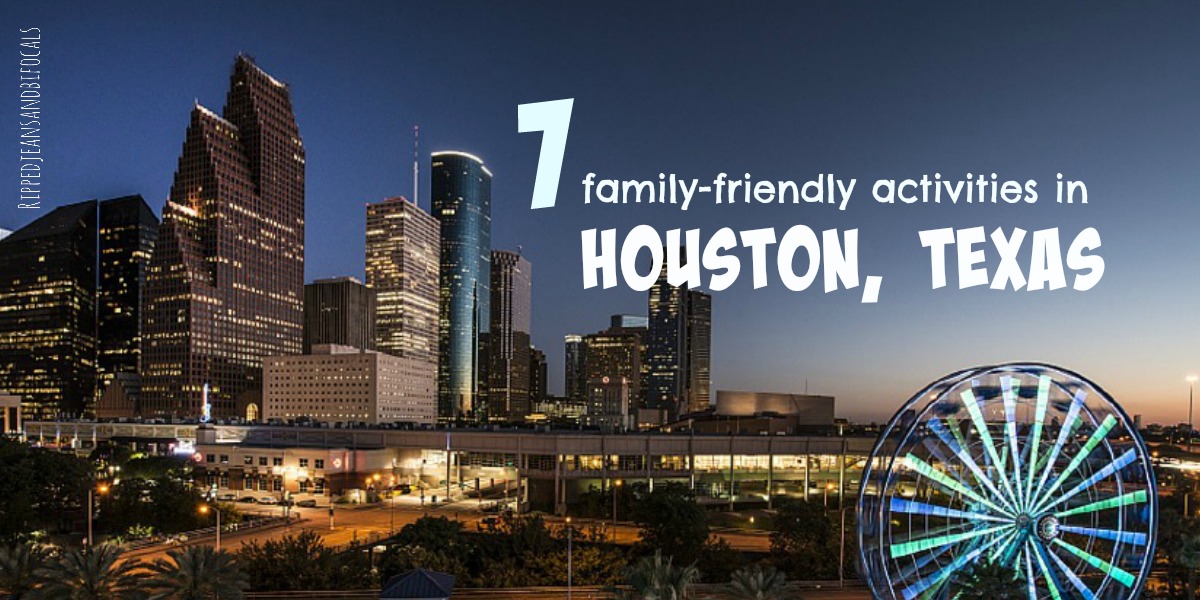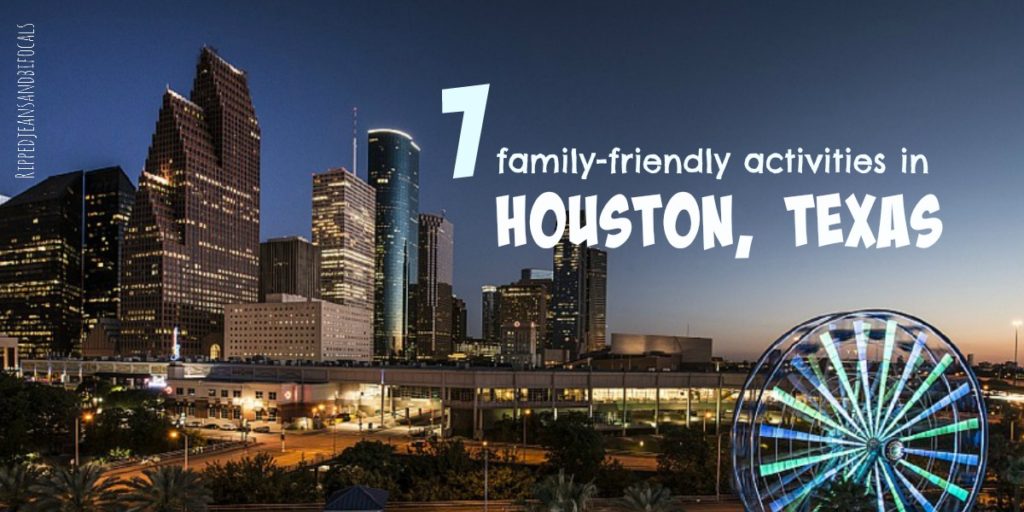 If you happen to be traveling to Houston by car from San Antonio, Frank's Restaurant in Schulenburg is about at the halfway point. We got on the road at 10 a.m. so it was a great pit stop to grab some lunch and use the bathroom. Frank's has plenty of seating, friendly service and delicious home cooking. It's got kind of a retro feel…any restaurant that brings out crackers and butter as a starter is retro, right?  Frank's has been in business for over 80 years and has a really cute little gift shop attached to it. We actually found "Dick and Jane" books for sale, which was kind of fun. It doesn't look like much from the outside and if you're expecting fancy, then this place isn't for you, but give it a try. You will not be disappointed. Also, I couldn't find their direct website to link but if you Google it you'll see reviews on Yelp and Trip Advisor which are overwhelmingly positive.
[Tweet "Family friendly things to do in Houston @SpaceCenterHou"]
Speaking of getting there, we were given the opportunity to drive the 2016 Huyndai Sonata hybrid. If you've never driven a hybrid car before, it takes some getting used to. The engine is super quiet when it's in battery mode…so quiet it almost fools you into thinking you did something wrong when you started the ignition. The Sonata is a great car for a family road trip. To be sure, it's not as roomy as our minivan but the backseat had more than enough space for our two boys' booster seats and all of their kid parephenalia they need to be away from our home for more than a few hours.  There was also plenty of room in the trunk for our luggage.
The Sonata has a surprising amount of giddy up. I don't know why, but I sort of expected a hybrid to be a slower car. This did great on highway driving, giving us about 36 mpg. A really neat feature of the Sonata is their very smart mirrors: when you're backing up, the mirrors automatically angle down so you can see the lines in parking spaces. When you put the car back into drive, the mirrors adjust. How cool is that?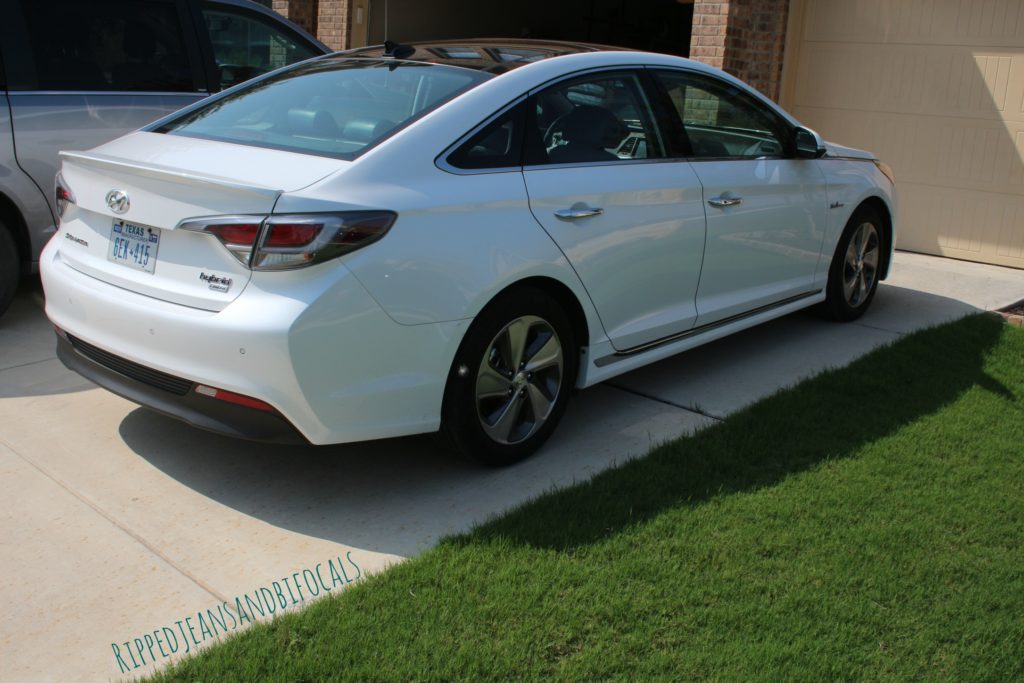 For our two-day visit to Houston we decided to pick two attractions – one for each day. The list below is our short list of things we thought might be fun for our family but there was no way we could pack all this in to a long weekend and still be speaking to each other when we got home. We planned a day at the Houston Space Center and a day at the Houston Museum of Natural Science*. Our kids are five and six and we could have packed more stuff in but that wouldn't have made anyone happy. Anyone who has taken a road trip with kids knows that the biggest attraction of all is swimming in the hotel pool…and we left plenty of time for that, and for relaxing.
So here is my family's top seven list of cool things to do in Houston. We look forward to visiting again soon.
Space Center Houston:
If you're visiting Houston, the Space Center is not to be missed. When planning your visit, I recommend you dedicate an entire day to exploring the Space Center. We'd planned on staying for three to four hours because that's what we thought our kids would be able to handle but we ended up staying for almost seven hours. Our kids were pretty pooped at the end of the day and anything beyond that would have probably been meltdown city but they stayed pretty engaged throughout the entire day of fun and learning – and so did I.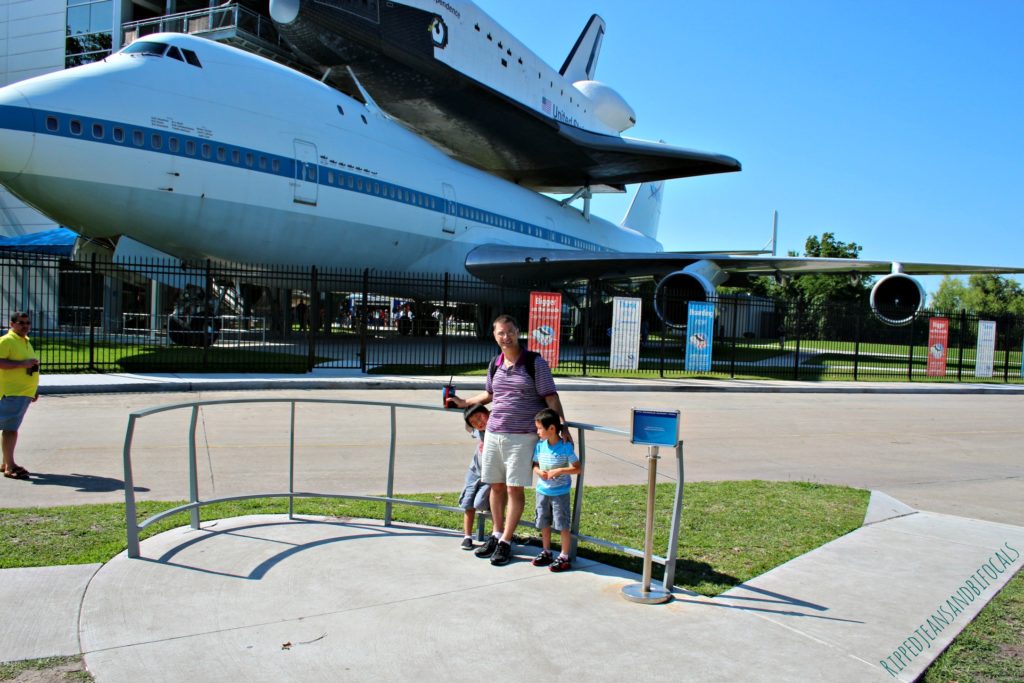 Disclosure: Space Center Houston provided complimentary passes for my family but all opinions on their attractions are my own.
The Houston Space Center is owned by a nonprofit foundation called the Manned Space Flight Education Foundation. It offers an extensive, interactive space museum and is adjacent to the working Johnson Space Center, which visitors can also tour.
The website is very interactive and allows you to read about all the exhibits and even to filter what type of attractions your group might enjoy based on age and time you have. Like most of our family outings, we decided to just fly by the seat of our pants and we didn't have any particular agenda before we walked in the door.
Speaking of walking in the door, my boys declared it "the coolest place ever." I can't argue with that. You do get an overwhelming sense of "whoa, this is really cool" when you walk in the door. See also that there's a big Angry Birds display immediately to your right upon entering.
There are a ton of static displays where you can see and learn and touch and learn about what it's like to live in space. There's a ton of interactive info on the Shuttle Program which I think was the most interesting for me since all of the shuttle missions took place in my lifetime. It's funny to think about how this will be considered the "olden days" of space exploration when my kids are my age.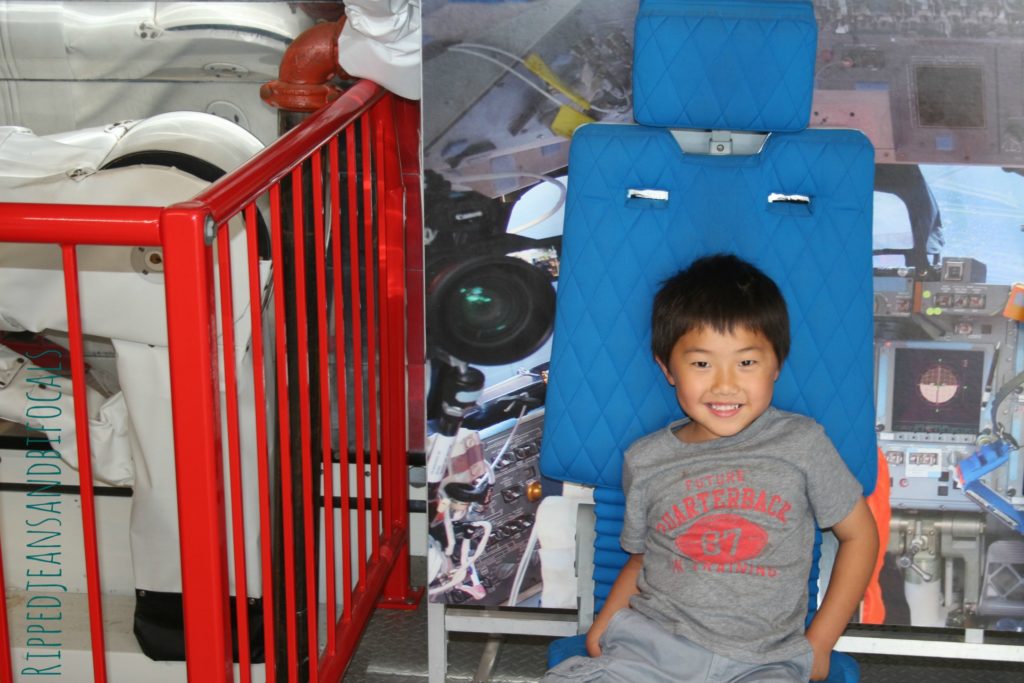 We visited the Space Center during the opening weekend of their Mythbusters exhibit which was really cool. This exhibit runs through September 5th, 2016 and if you're a fan of the show it will be extra fun for you.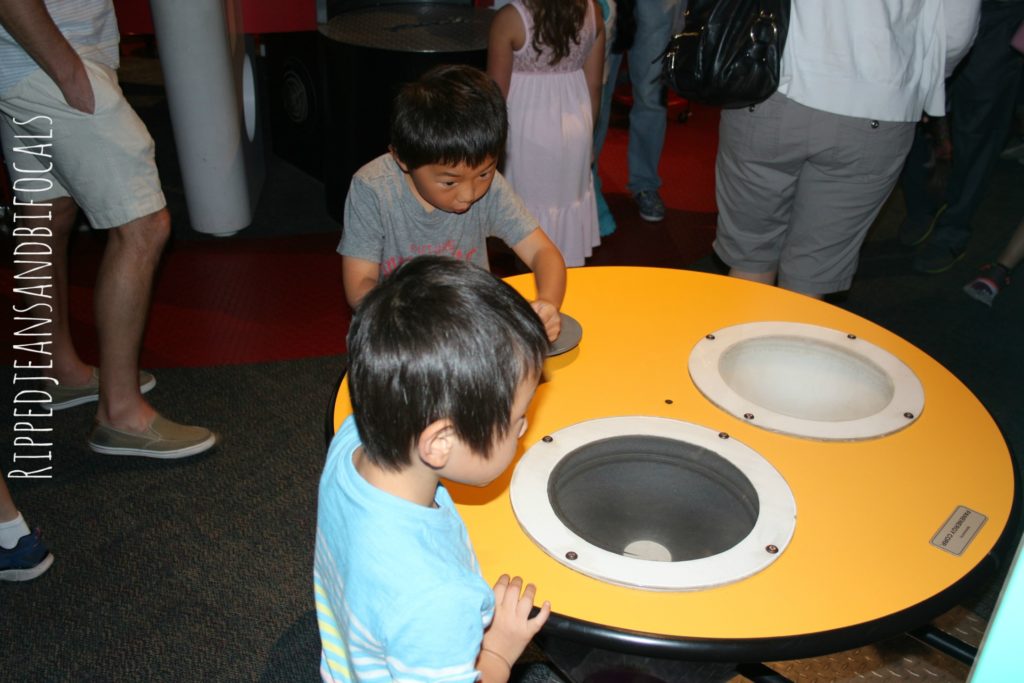 There's plenty of parking at the Space Center and there's a small fee to park your car. There's a food court with lots of different offerings available.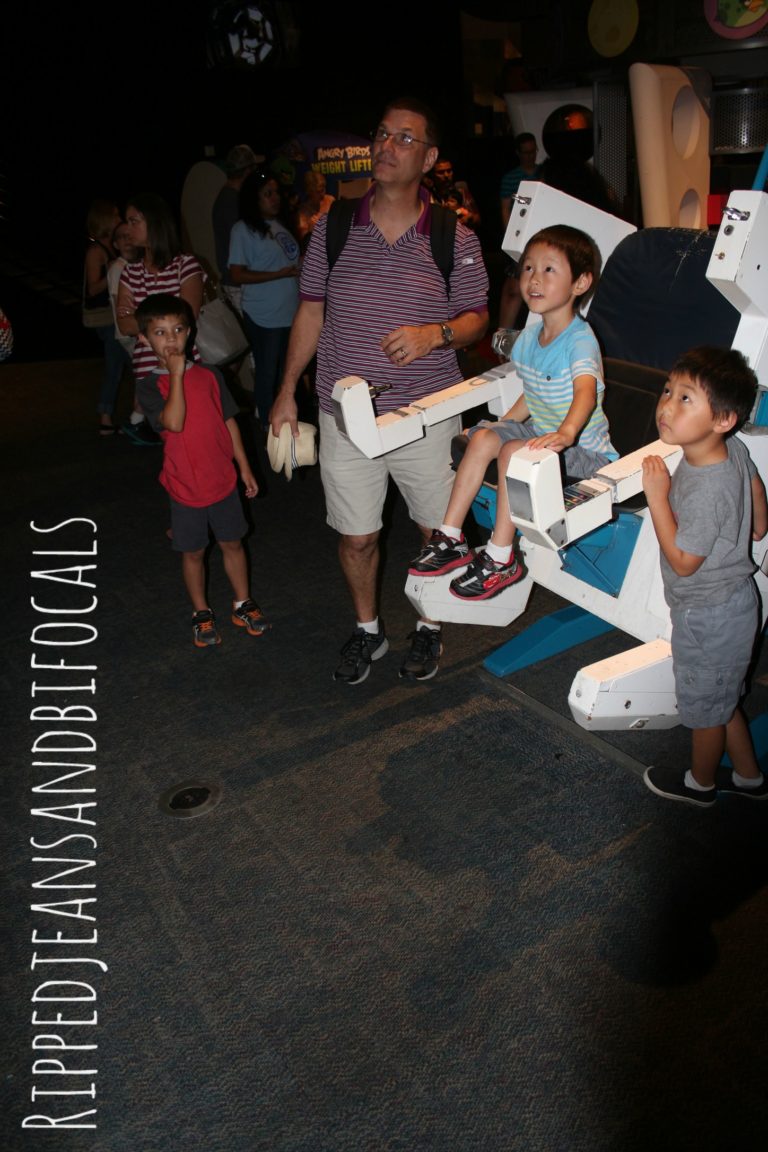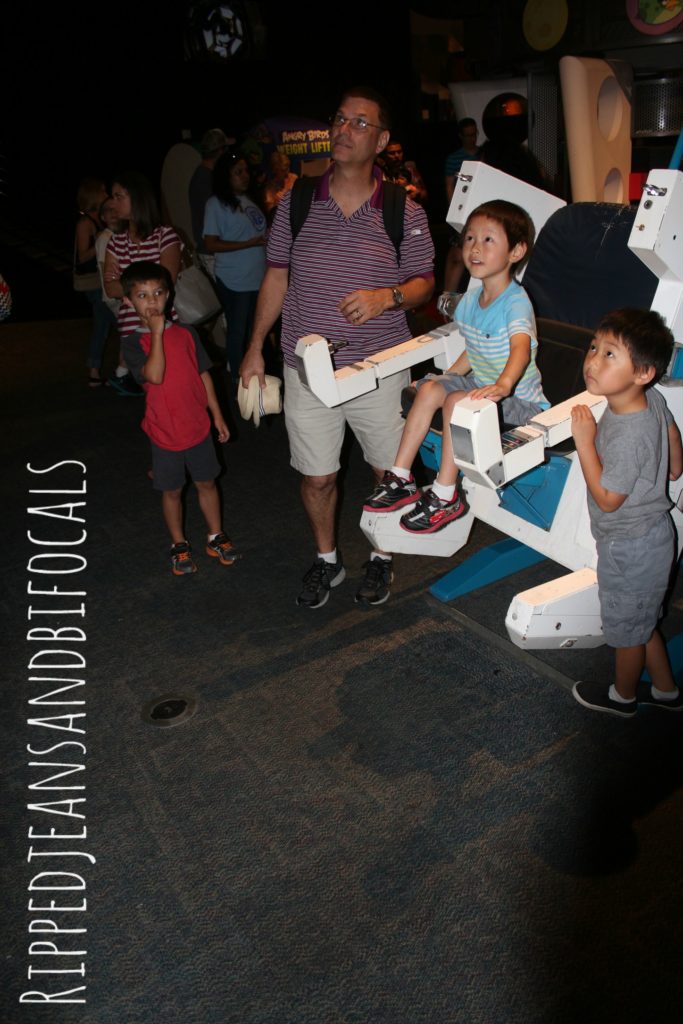 Admission to Space Center Houston is $24.95 for adults, $19.95 for children and $22.95 for seniors. If you subscribe to the newsletter or follow on social media you can get additional discounts and insider info. Go HERE to connect.
Houston Museum of Natural Science
This museum features a giant screen theater, a planetarium, a butterfly center and carious permanent and traveling exhibits. You can learn more about the Houston Museum of Natural Science HERE.
We had a little bit of a shift in plans and decided to visit the Houston Museum of Natural Science at Sugar Land. Sugar Land is about 20 miles from Houston – and doesn't Sugar Land sound like a super happy place to visit? This isn't as extensive as the main museum…but it was a great fit for us and the time we had to spend.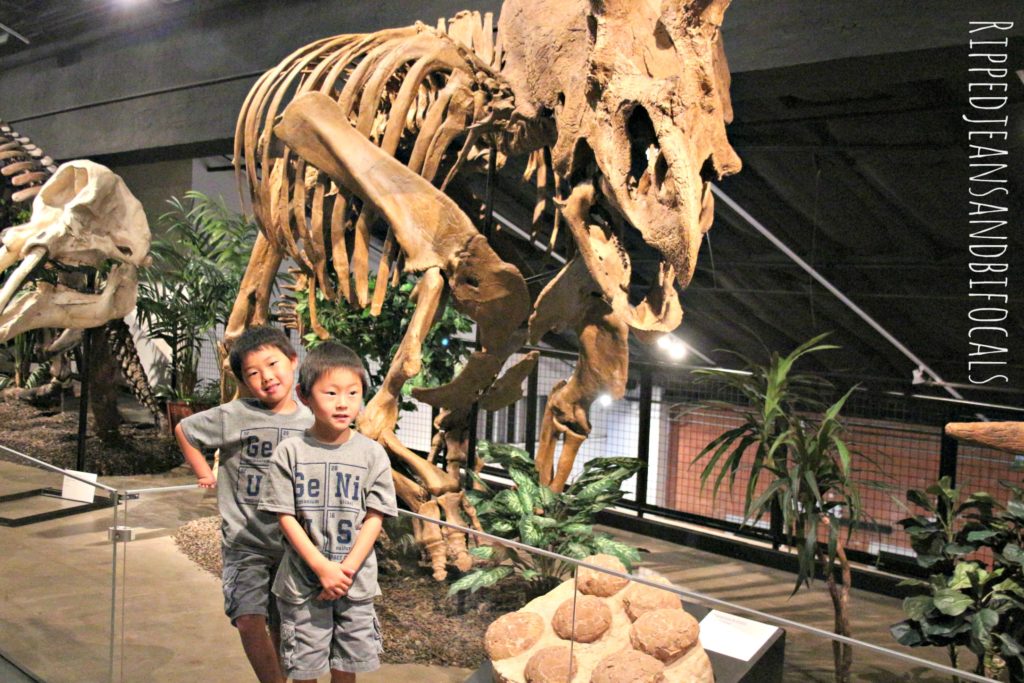 We spent about three hours at HMNS Sugar Land and honestly, we could have stayed much longer. We were able to see everything but we could have spent a lot more time…there is a lot of hands-on stuff to do, which is really great for younger children.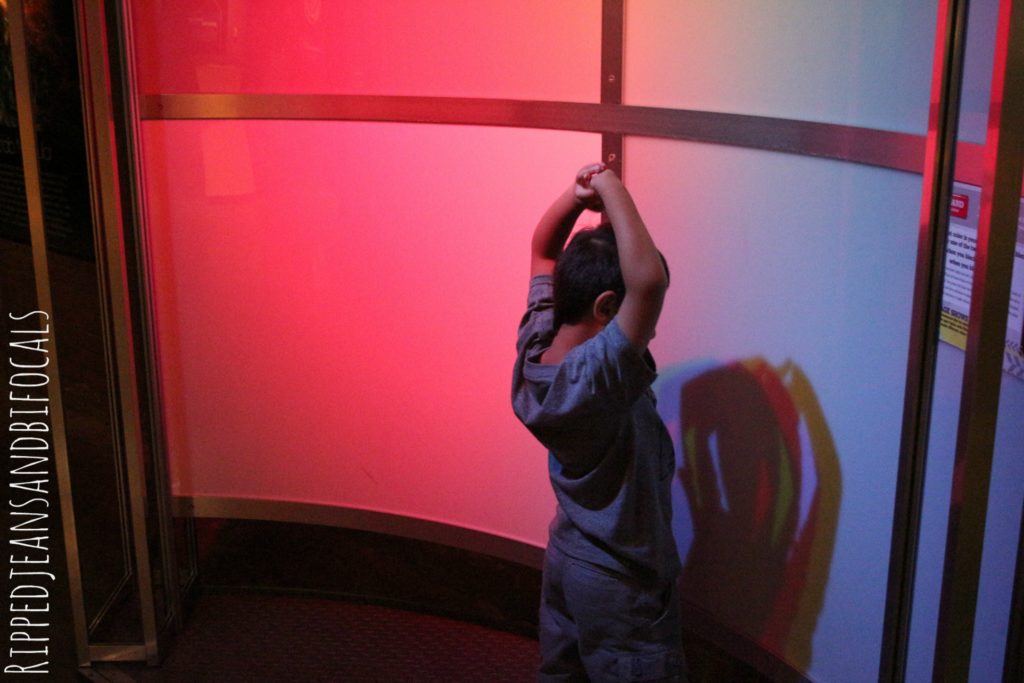 Tickets are $12 for adults and $9 for children and seniors. We paid an extra fee for our kids to participate in the "dinosaur bones dig" which was fun for them…although I could see it getting ugly if the dig pit were more crowded than it was on the day we visited.  Memberships are available.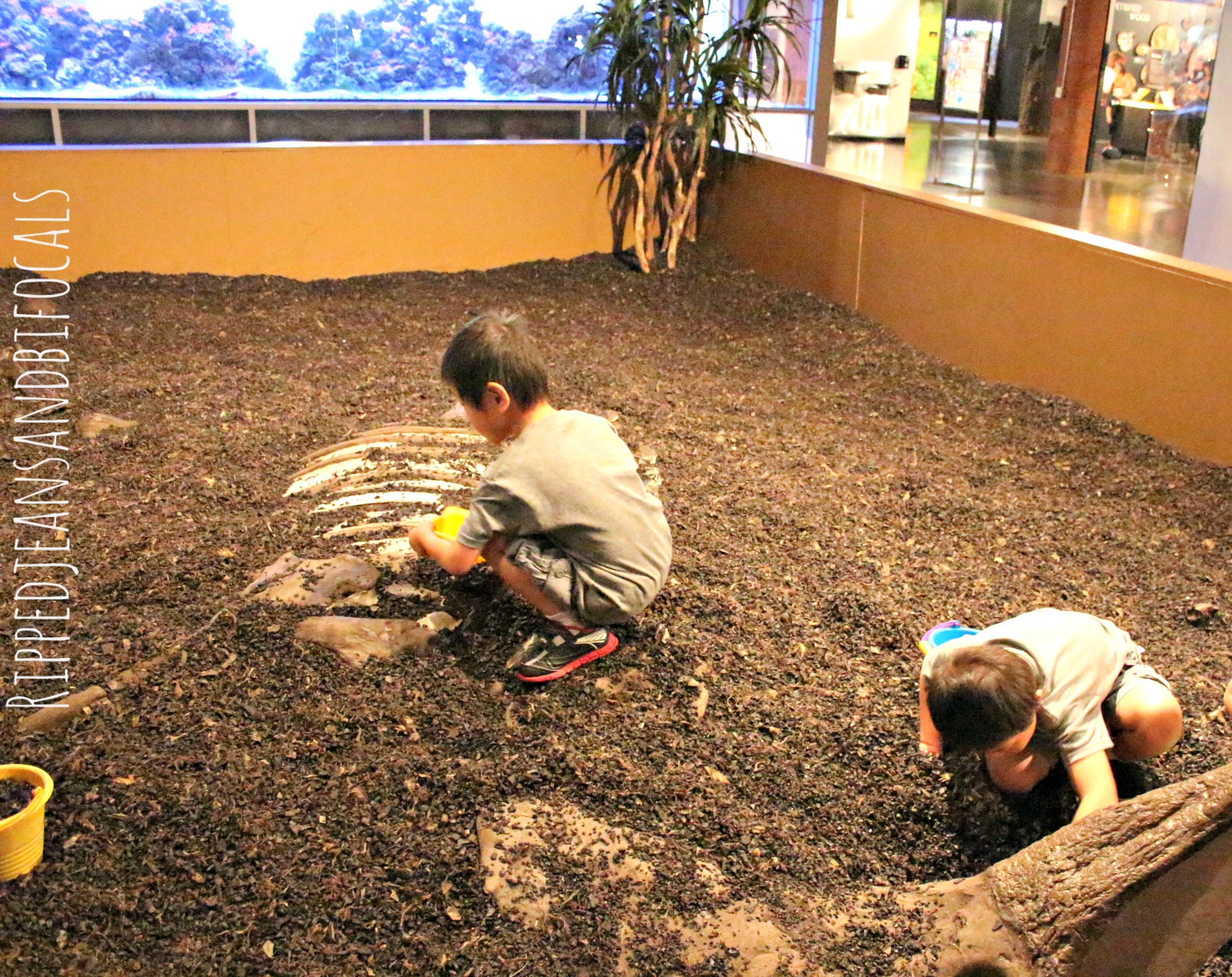 Children's Museum of Houston
This world-class museum offers 90,000 square feet of interactive exhibitions. Kids can run their own city and compile their own TV news reports at Kidtropolis and try their hand at making their own gadgets in the Invention Convention. There's a Tot Spot for children three years and younger.
The Chocolate Bar
If you have a sweet tooth and want to check out – and taste – some chocolate oddities and novelties, you want to put the on your list. There's chocolate, ice cream and a traditional "by the piece" candy counter.  Who wouldn't like that? Not gonna lie – I'm seriously kicking myself for not going to the Chocolate Bar.  Next time, for sure.
Kemah Boardwalk
Overlooking Galveston Bay, Kemah Boardwalk offers dining, shipping and carnival stuff: a 36-foot carousel, a 65-foot Ferris wheel and rides like the Aviator, the Inverter and the Boardwalk Tower. There are arcade games which your kids will love…you might not love them but your kids will.
Dining options include Landry's Seafood House, The Cadillac Bar, Bubba Gump Shrimp Co., Saltgrass Steakhouse and Bayside Grill.
The Houston Zoo
Founded in 1922, the Houston Zoo is an educational and conservation resource serving more than 1.9 million guests annually. Set in a 55-acre lush tropical landscape, the zoo is home to more than 6,000 exotic animals representing more than 800 species.
Schiltterbahn Galveston Island
Swimming outdoors is possible much of the year in Texas but we do have a winter. Sort of. If you're interested in checking out Texas' largest indoor waterpark, this one looks like so much fun! We had initially planned our trip to Houston during Spring Break when it was still a little too chilly to swim outside and this was at the top of our to-do list. There's a Schlitterbahn water park near where we live (New Braunsfels, Texas) which is all outdoors and it's super fun.
We had a great time visiting Houston and can't wait to go back again and make some new memories.  I hope this has been helpful…I think the best resource when you're looking to plan activities with your kids are other moms, so if you're ever planning a trip to my neck of the woods, give me a shout for the local scoop.
If you have a travel board or "stuff to do in Texas" board on Pinterest, here you go:


Thank you for reading!

Follow Ripped Jeans and Bifocals's board Parenting Survival Tips on Pinterest.
If you enjoyed reading this post, please give me a vote on Top Mommy Blogs my clicking the button below. It's super easy and helps my site A TON.