How to plan your Disney Hollywood Studios Day (Including the newly opened Toy Story Land!)
(This post may contain affiliate links. Read my full disclosure.)
Disney's Hollywood Studios is the smallest park in Disney World with the fewest attractions. I'll be honest – it's typically been the park that is "last on our list" and probably where we've spent the least amount of time. Most of what the park has to offer are shows and dining. The shows are short and run pretty continuously, so the biggest time investment is going to be in dining at one of the themed restaurants, and experiencing the brand new attractions in Toy Story Land (which is making Hollywood Studios a pretty hot ticket right now!) With the addition of Star Wars Land in 2019 (eeek!) I predict Hollywood Studios is going to get a whole lot more popular and crowded, so planning your time efficiently is becoming more important. This post will give you a little bit of a Disney's Hollywood Studios touring plan that includes Toy Story Land!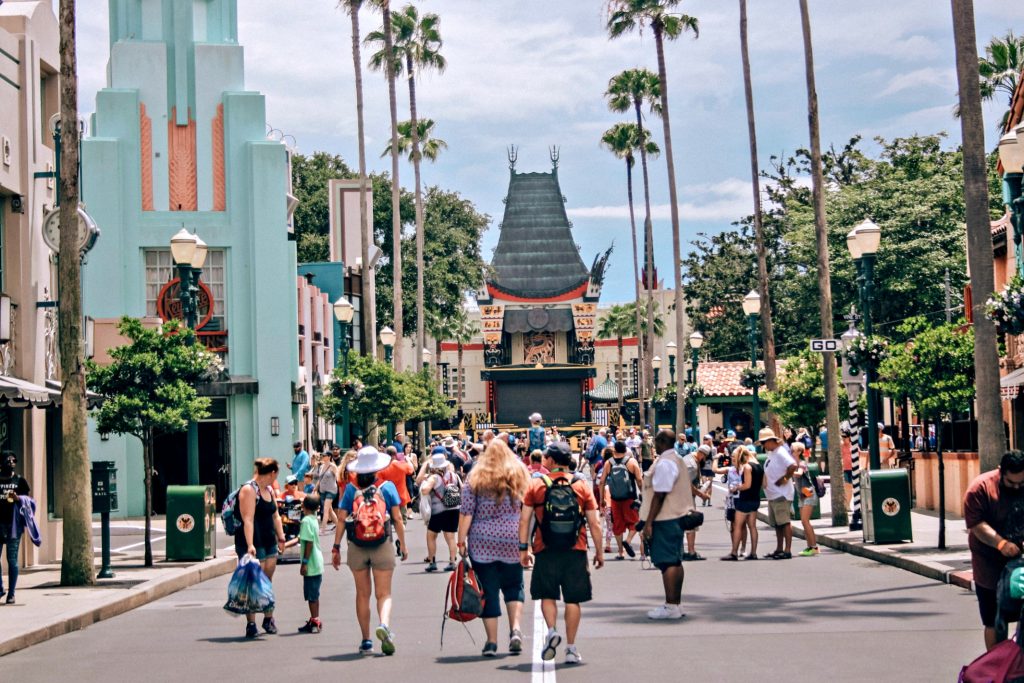 [Tweet "How to plan your day at Disney Hollywood Studios (including #ToyStoryLand"]
My husband and I fall on the opposite ends of the planning spectrum. He's more "let's just buy a ticket and go with the flow" (although we are looking hard at the annual pass) and I'm more "we're entering the park at 8:06 and catching XYZ show at 9:00. We're riding ride ABC between 10:00 and 11:00 but lunch is reserved for 11:00 sharp so we need to hot foot it to the ride after our scheduled potty stop." Okay, maybe I'm not THAT bad but I firmly believe that planning your time in the Disney parks pays off in the long run.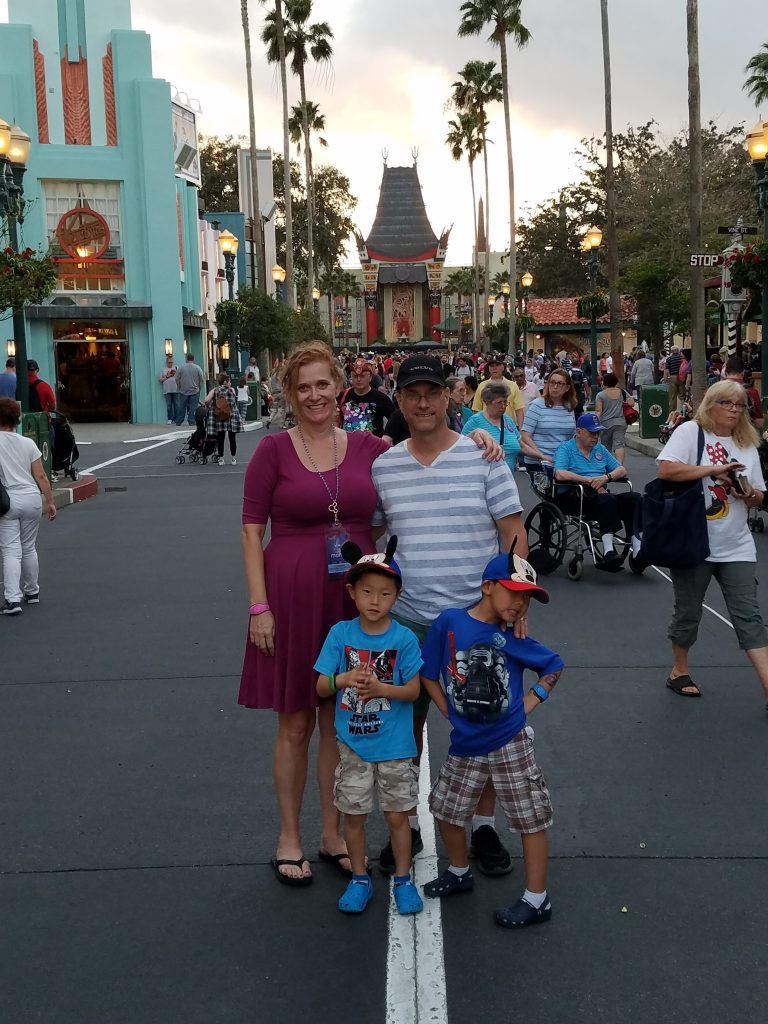 You are investing a lot of money and time into your Disney adventure. You get more if you plan more. I am normally a go with the flow traveler (mostly) but if you don't plan at least some stuff in advance, you're going to stand in line longer than you need to and you'll likely have trouble finding a place to have a sit-down meal when you get hungry.
How to plan your Disney Hollywood Studios Day (Including the newly opened Toy Story Land!)
Even with the small space and low attraction count, this park offers a lot. The rides there are among the most popular and thrilling Disney has had in years. While Magic Kingdom is known for the iconic and family friendly rides, Hollywood Studios offers the Twilight Zone Tower or Terror and the Rock N' Roller Coaster. Plus, even before the completion of Star Wars Galaxy's Edge, Disney's Hollywood Studios is the place to be for Star Wars related entertainment and character meet and greets.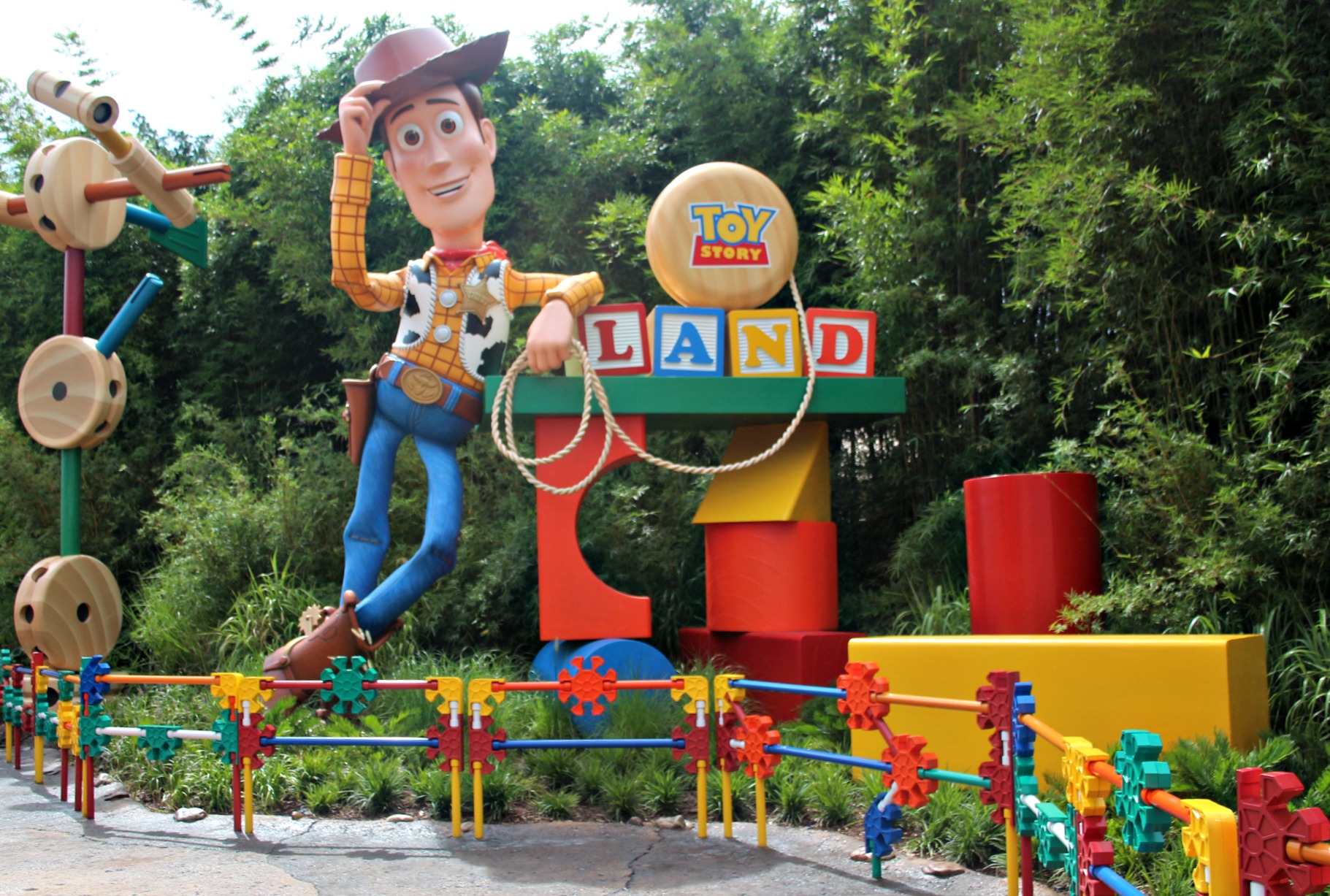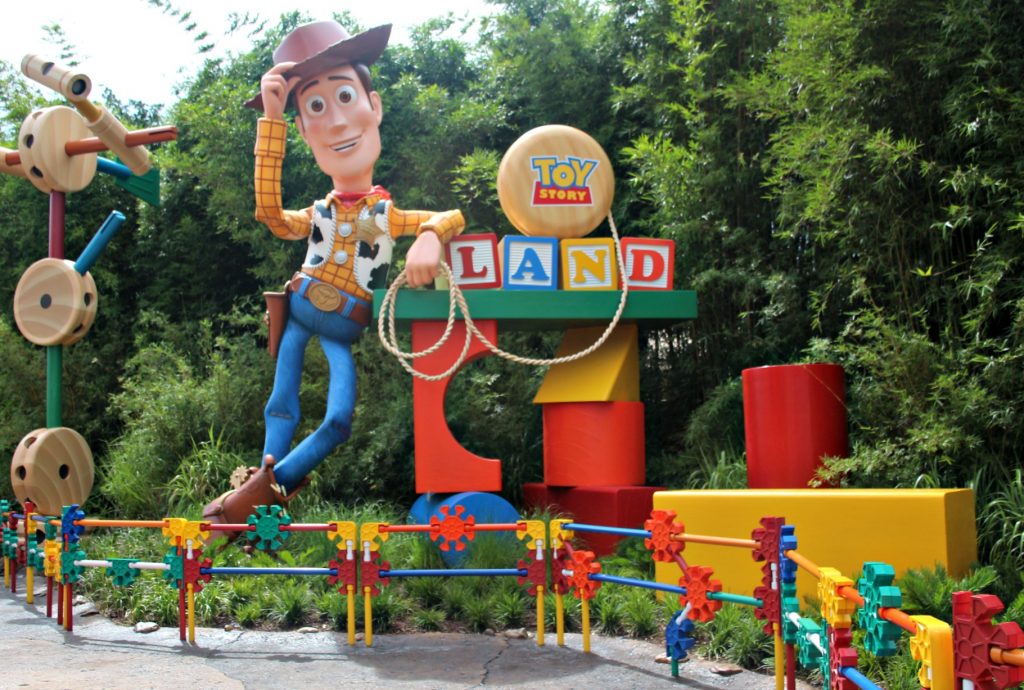 The three major challenge to getting all you can out of your day at Hollywood Studios are following the show schedule, handling wait times, and managing meals. Here are some planning tips to get you through the day…and I'm working off the assumption that you'll spend a full day in Hollywood Studios. If you're planning a quick stop, you'll meed to make adjustments.
Pro-tip: If you're planning a short stop, I recommend going at night. Check out Toy Story Land while it's all lit up and then take in one of the two night time shows. 
Layout of Disney's Hollywood Studios
The park is actually pretty easy to navigate when you think of it as being divided into to spacial components: Toy Story Land, the Echo Lake area and Sunset Boulevard. When you walk toward the Chinese Theater, Sunset Boulevard leads back in another direction and takes you to Tower of Terror and Rockin' Roller Coaster. Pass behind the Chinese Theater on the right to get to Toy Story Land. If you turn left at the front of the theater you will find Commissary Lane which leads toward Star Tours and Muppet Vision 3D.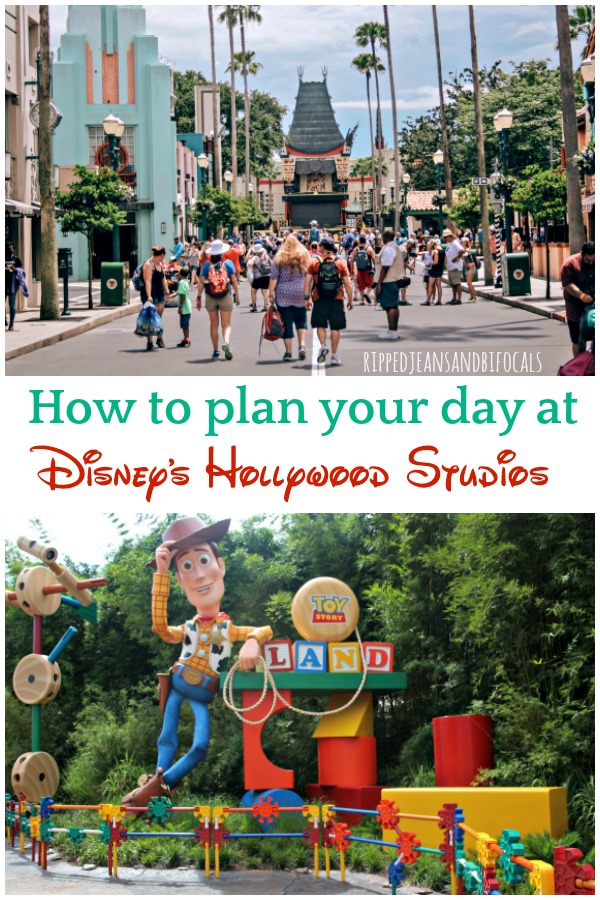 Shows at Disney's Hollywood Studios
You can find detailed information on shows and entertainment here:
List of entertainment and shows
Pro-tip: If you're planning a trip to Disney soon, bookmark the link I gave you above to make sure you've got the most current list of shows and showtimes.
I recommend Fantasmic! (a night time show), Beauty and the Beast – Live on Stage, and the Indiana Jones Stunt Spectacular. If you're a Frozen fan, you might also want to look at For the First Time in Forever singalong…but we all know those songs can get in our head and take over so don't get mad at me if you find yourself singing Let it Go for the next 48 hours! You really can't go wrong with any of these shows…the ones I mentioned are my family's favorites.
Since Hollywood Studios is so show heavy, it's a good idea to plan your day – at least partially – around your show times. Pick your must-do's and coordinate them with your fast passes (more on that in a minute.)
Dining at Hollywood Studios
The best places to dine are the Hollywood Brown Derby, Sci-Fi Dine in Theater, and 50's Prime Time Cafe. I recommend trying Hollywood Brown Derby for lunch and one of the others for dinner. If you can't get a reservation for 50's Prime Time Cafe, try getting a table at the Tune in Lounge. The Hollywood Brown Derby also has an adjacent lounge that serves small plates and appetizers. You should make dining reservations as far in advance as you possibly can.  You will sometimes have luck with a walk-in or making a last-minute reservation via the Walt Disney World app, but planning is best with Disney table service.
Pro-tip: If you really have your heart set on a certain eatery and you can't get advance dining reservations, keep checking the app up until the time you are ready to eat. If you're in the area, try walking in…we've done it and it sometimes works due to cancellations. Just have a plan B. 
Pro-tip: Many of the restaurants at Walt Disney World will have adjacent lounges that serve the same food as the main restaurant. The Brown Derby doesn't happen to be one of them but this tidbit may help you when planning where you'll eat.
If you prefer quick service, Woody's Lunch box in Toy Story Land is an excellent choice. The only negative I have about that one is the lack of shaded seating but the menu is really fun. I also recommend a foot long hot dog at the Dockside Diner on Echo Lake. If you want to have a character meal inside Hollywood Studios, book at Hollywood and Vine.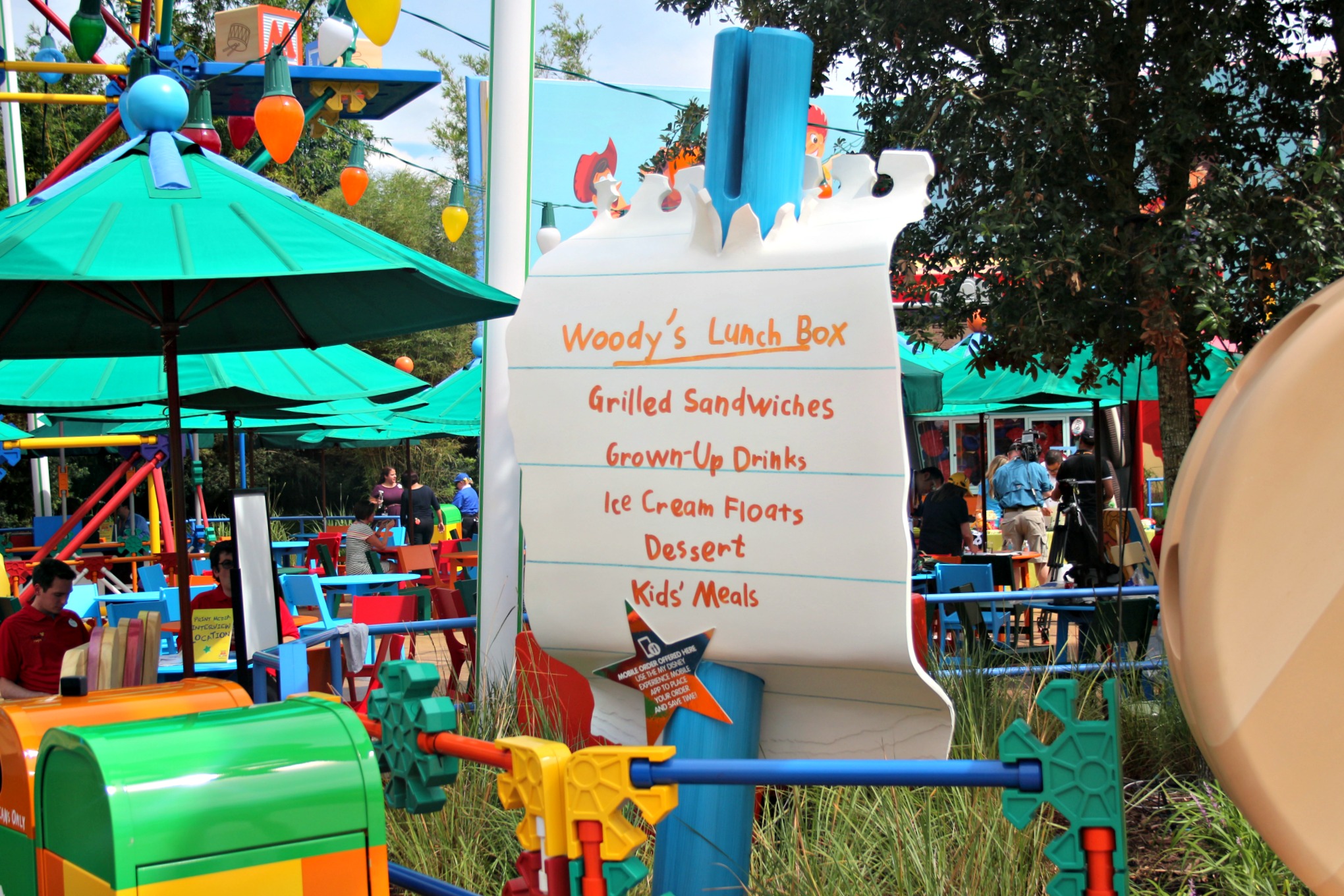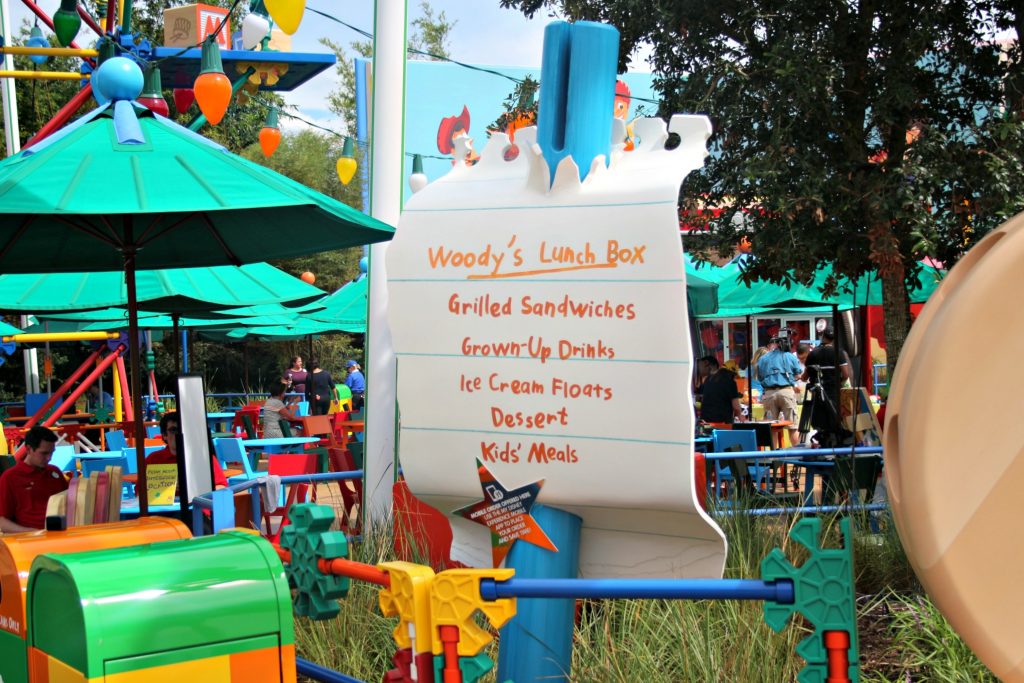 Three restaurants have special Fantasmic! viewing packages (additional charges apply) look into Hollywood and Vine, Hollywood Brown Derby or Mama Melrose.  The preferred seating is a time saver and ensures you have a good view for the show.
Disney FastPass+ is Key
When you schedule your fast passes keep in mind where you plan to be during the day. Disney FastPass+ service lets you reserve access to select attractions, entertainment and more in advance of your visit. If you are staying on the Disney property you can make your FastPass+ selections up to 60 days prior to check-in for the entire length of your stay. With the purchase of a ticket or Annual Pass (with no Walt Disney World resort reservations) can make selections as early as 30 days before you arrive. FastPass+ is free and taking some time to figure out how it works (not gonna lie, it can be a little daunting) will save you time in the parks.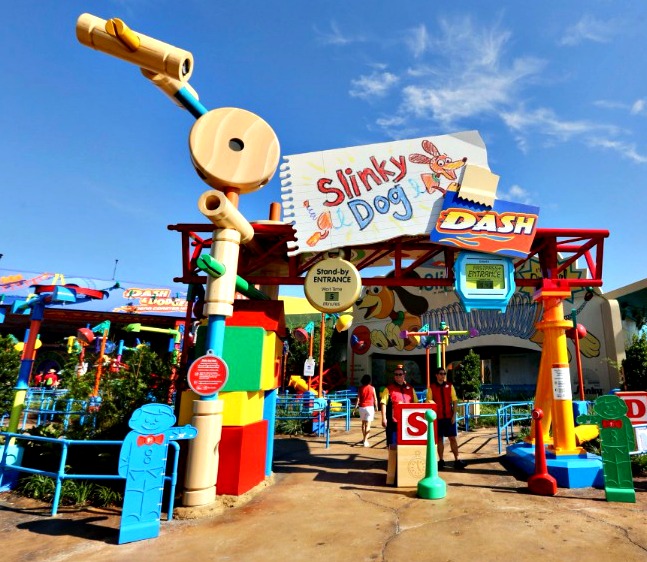 Assuming you want to ride Slinky Dog Dash (you should, its awesome) your first stop should be Toy Story Land. Bypass everything else upon park entry* and go straight to Toy Story Land. Definitely use one of your three FastPass+ reservations on Slinky Dog Dash. Your call on whether you want to use it for Alien Swirling Saucers. It's still a new ride so wait times will probably be longish but on the other hand, its not super thrilling and families with older kids and teens may not be all that interested in it. Toy Story Mania is always popular (and any size person can ride) and with the opening of Toy Story Land, the opening has been moved and another bay has been added…so the waits should not be as long as before although Toy Story Land is getting a lot of foot traffic.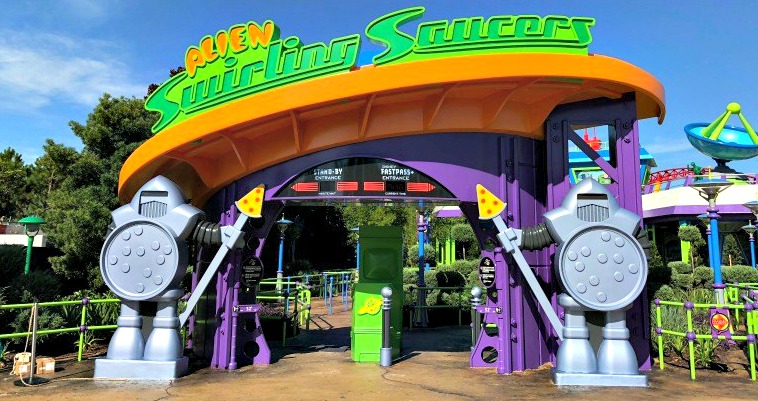 After Toy Story Land, move to Grand Avenue and the Echo Lake area with food stops in between. Make sure you peruse the list of entertainment and shows and read up on some of the street performances – they're really fun. If you're a Star Wars fan, you'll want to catch at least one March of the First Order. Also make note of what character meets are available at Hollywood Studios. Generally, Disney Junior friends and Star Wars (currently BB-8, Kylo Ren and Chewbacca) but you may see others as well. And, in Toy Story Land, you'll see Woody, Buzz and Jessie as well as the Green Army Patrol. The Green Army Patrol are supposed to patrol outside of Toy Story Land (they're so fun) but I didn't see that during my visit earlier this year. They are really fun.
After Toy Story Land, head to Grand Avenue and then Echo Lake. If you are checking out Fantasmic! then you'll want to save the Sunset area for last. You'll need to tweak to fit your dining plan and your fast passes. Speaking of fast passes, I recommend you use your second two advanced scheduled fast passes for Twilight Zone Tower of Terror and Rock N' Roller Coaster..or possibly Star Tours – The Adventures Continue. One of our kids is a little timid when it comes to thrill rides but loves Star Tours, which is mostly simulated.
Apps are your friend
Make the best use of your time and roll with the punches by downloading and using the My Disney Experience app. Among other things, it will give you realtime information about what is going on in the park and keep your itinerary for you. Another great App is the Disney Play App that you can use as a diversion while you wait in unavoidably long lines.
*If you have a young Padawan who wants to enroll in some Jedi Training
Kids ages 4-12 can be a part of an interactive experience and get some hands-on light saber training…and just maybe put that training into practice. The Trials of the Temple experience is VERY popular and if you want a shot at signing up, you have to do it the day or your visit. We haven't done this yet, but hope to on our upcoming trip. Check out this post from Undercover Tourist for more detailed info. If this is something you want to do, you'll need to make this your first stop and adjust everything else. You'll already have your three fast passes booked in advance so if your child gets a spot in Jedi training, you'll have to be mindful of what you've already got scheduled and be prepared to make an either or decision.
If you start early and commit to spending your entire day in Hollywood Studios, I think you can pretty well experience most of what you want to experience.
You might also like:
Toy Story Land: The Inside Scoop
Things you can't miss at Epcot