What to do and see in Shiner Texas
(This post may contain affiliate links. Read my full disclosure.)
Have you ever heard of Shiner Texas, population just over 2K? It's claim to fame is beer, which is brewed in this tiny town and enjoyed all over the world. My husband and I found ourselves sans kids for a full day and evening a little bit unexpectedly and I uttered those five little words, "Why don't we go somewhere?" We travel often as a family but it's been a minute since we've been anywhere without our two seven-year-old boys in tow. I knew we wanted something that was less than a two- hour drive from San Antonio, so I consulted Google. Because of course. Google suggested Fredericksburg and Gruene – both awesome places to check out but we've been to both places many times. Shiner Texas is 92 miles east of San Antonio and an easy 90-minute drive across Interstate 10, so we consulted Google again, made a B&B reservation, packed an overnight bag, and headed out of town.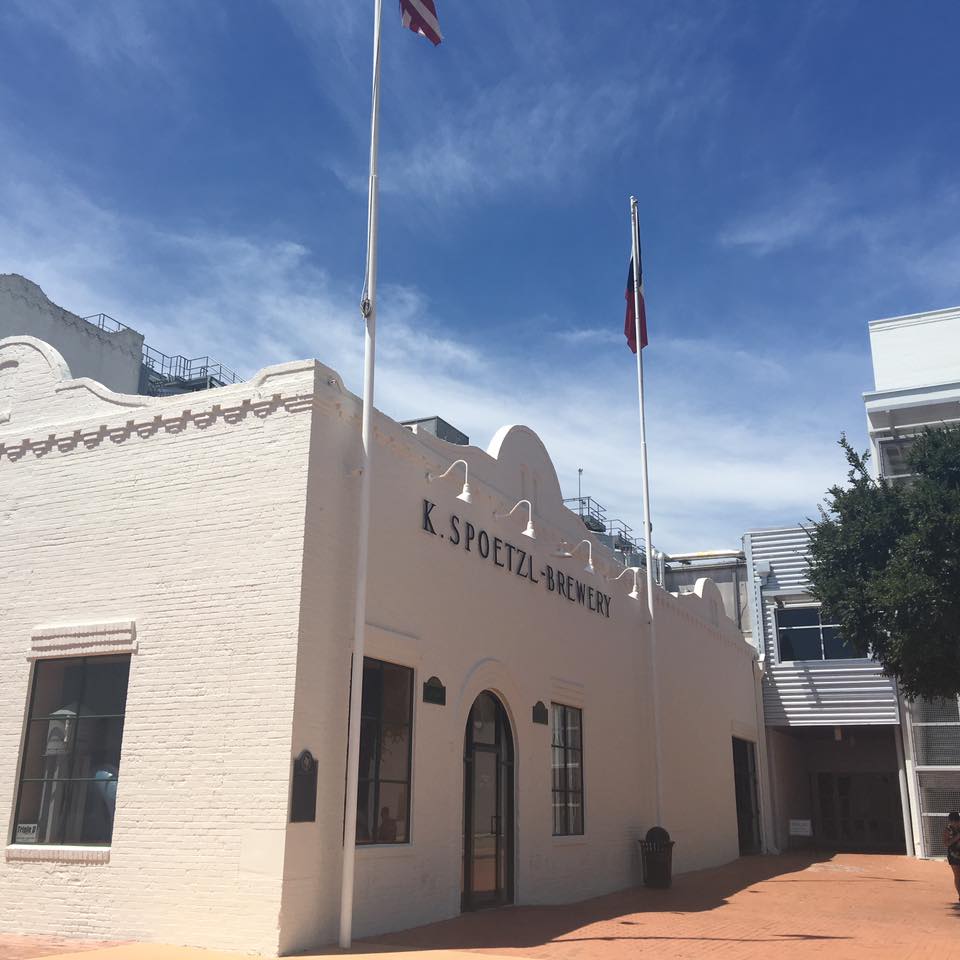 What to do and see in Shiner Texas
Spoiler alert: we did drink Shiner beer while in Shiner…I think it's some kind of rule. The beer was glorious but this wasn't really a beer tasting excursion so much as it was a get away from all the things and reconnect as a couple excursion.
[Tweet "What to see and do in Shiner, Texas"]
Looking for fall fun in San Antonio? Check out this list of San Antonio (+ the surrounding area) pumpkin patches open in 2020
Where to stay:
We stayed at the Old Kasper House Victorian Inn, which is a lovely B&B with five units in the main house and several free-standing cottages. We stayed in Spoetzl Haus, which is a property that used to be located on the grounds of the Spoetzl Brewery, where Shiner Beer is brewed.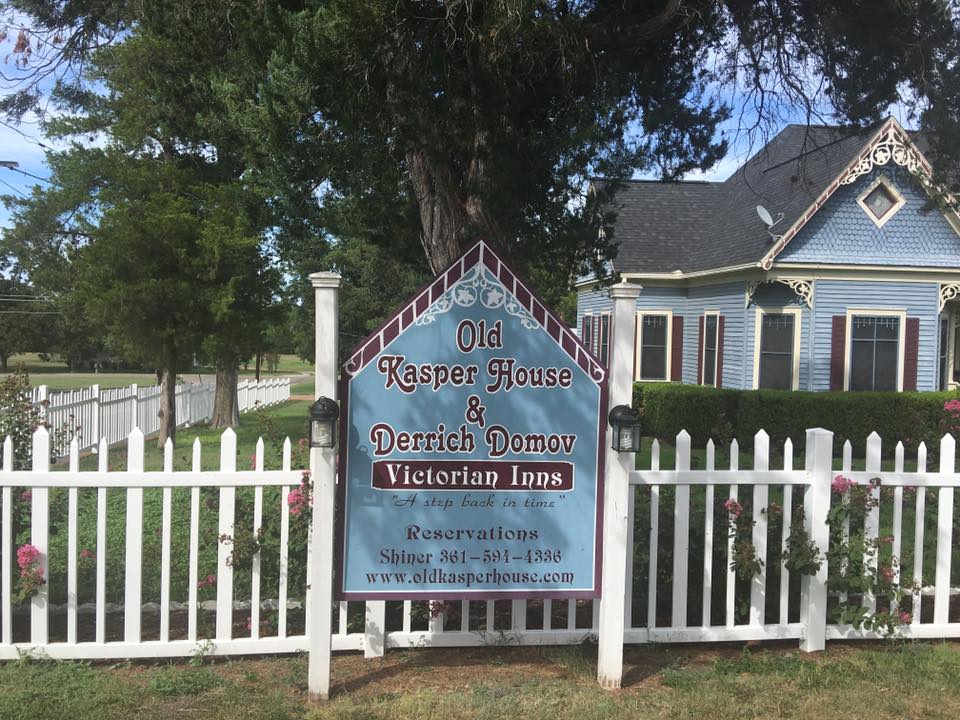 Spoetzl Haus was quiet, peaceful, and beautifully decorated with bits and pieces of Shiner's history. We had two queen beds, a kitchenette, and a newly-remodeled bathroom, complete with a clawfoot bathtub and a modern, body shower. The kitchenette had a full-sized fridge, a microwave, a sink and (most importantly) a coffee maker and coffee. We didn't cook or eat here but you could easily do sandwiches or simple breakfast foods, although breakfast is included in the price of the B&B.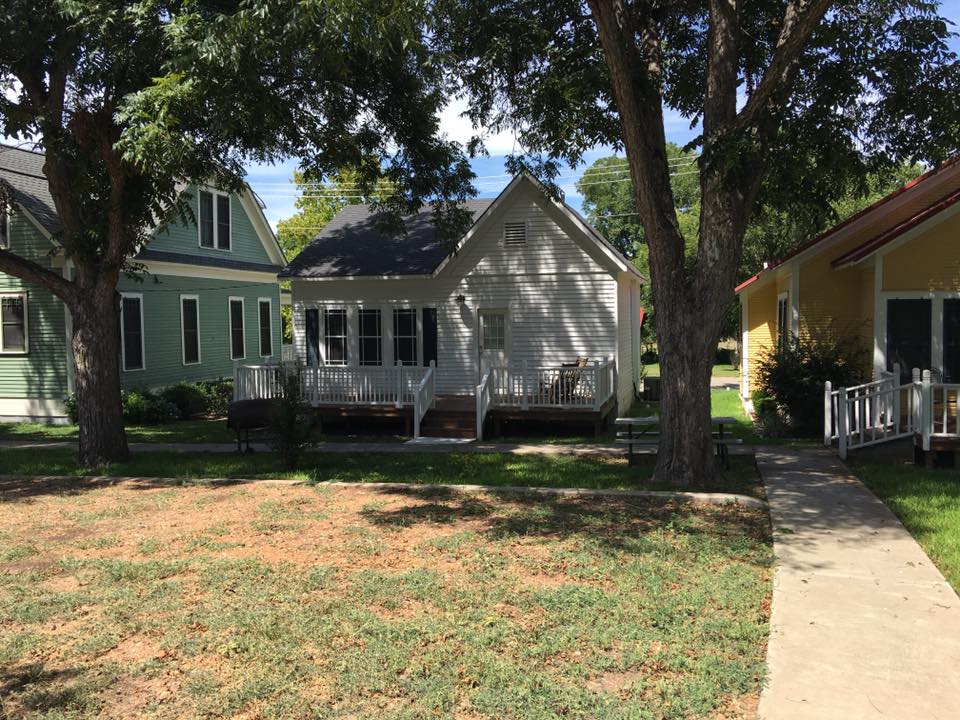 [Tweet "Things to do and see in Shiner Texas "]
My dream bedroom has dark wood floors and white bedding, so this was really fun for me.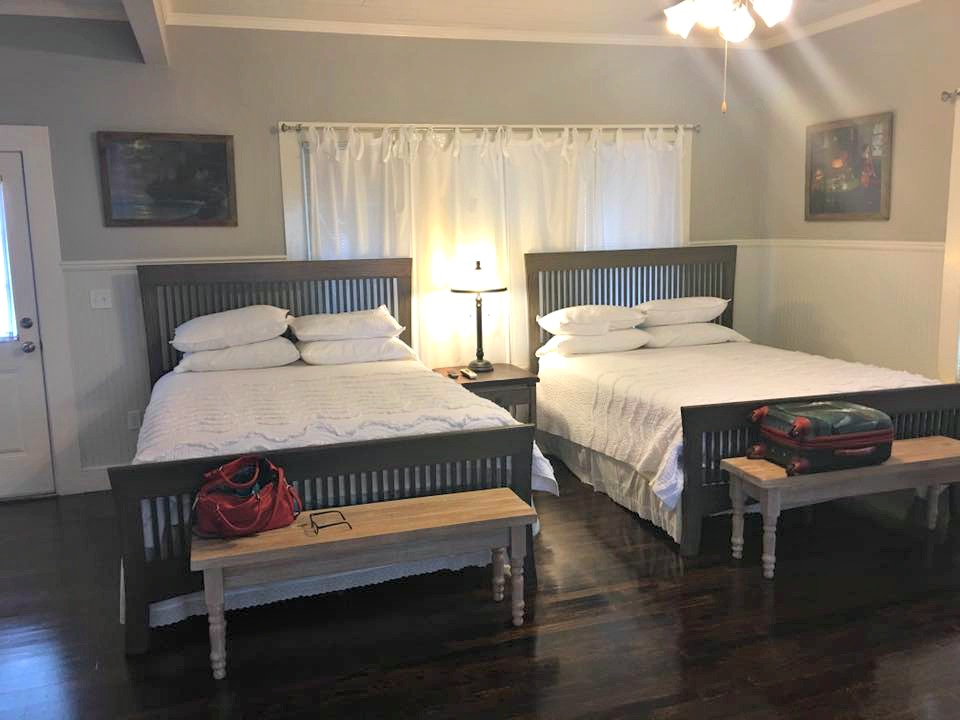 Spoetzl Haus has an open floor plan, Direct TV, and fast wireless. We're already planning a return trip with our kids and we think this is a great family unit. It's away from the main house so we've got some room to spread out…see also our noisy children won't disturb the other B&B guests.
Spoetzl Haus had a quaint front porch seating area and a back-porch seating area with access to a barbeque grill.
The current price is $150 per night which includes a continental breakfast served in the main house. Breakfast was pretty simple fare but there was a good selection of fruit, breads and pastries, and cereal.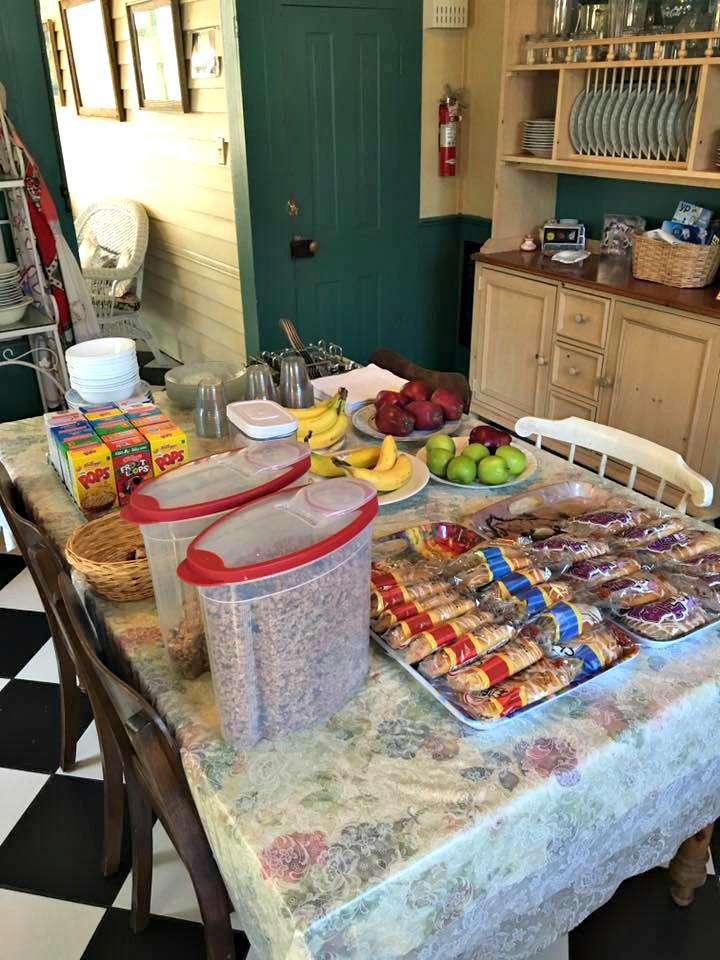 The owner was friendly and accommodating and made us feel right at home. We'll definitely return. The one negative was that a couple of our windows didn't have blinds. Spoetzl Haus is on a super-quiet street…the whole town is quiet and peaceful in a way that is so restorative…but still, the idea of not having blinds was disconcerting and, since we were without kids, we didn't want to be attacked by the morning sun that would get in the way of our grand plan for sleeping late. We didn't actually sleep late because parenthood has messed up our sleep forever. We ended up hanging towels in the windows and that worked in a pinch.
There's also the Shiner Country Inn, which has rooms in the $60-$80 night range. We drove by the property and it looked quaint and well-maintained but definitely a few notches below the Old Kasper House. You can see pictures of the Shiner Country Inn on Trip Advisor but we were totally happy with our decision.
What to do:
Brewery Tour and Tasting
If you're interested in a brewery tour, you need to visit on a weekday. The tasting room and gift shop are open from 11:00 a.m. to 3:00 p.m. on Saturdays (call to verify.) The gift shop is really cute and there's lots of fun Shiner Beer memorabilia. Tastings are free.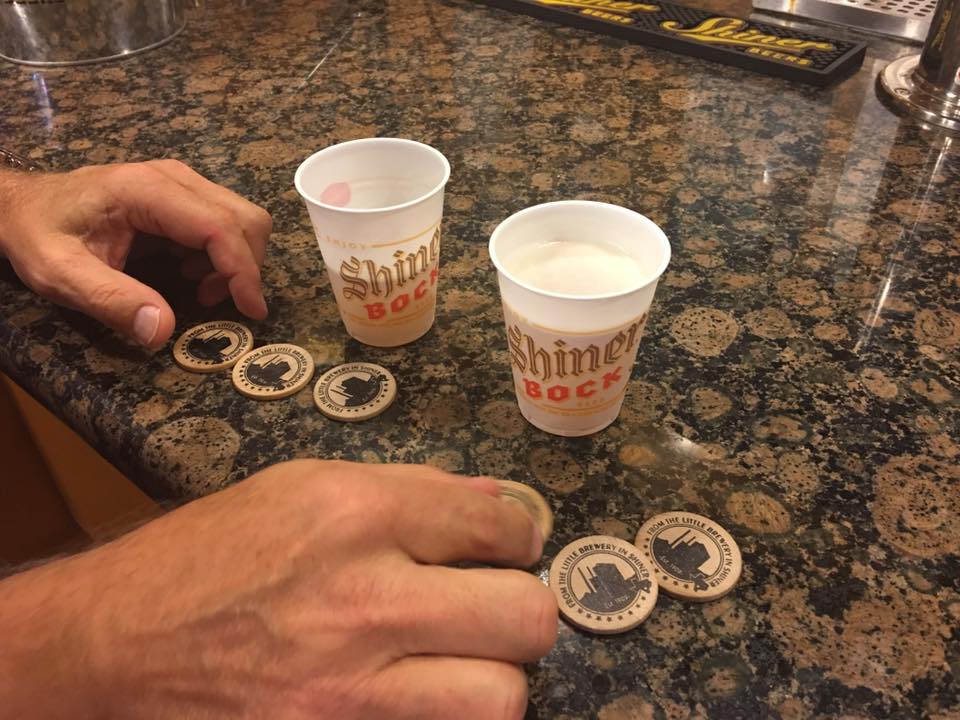 You're allowed to sample four beers (think Dixie cup sized.) You're given four poker chips that you exchange for your beers. They've got a great variety of beers to sample and the people are super-friendly.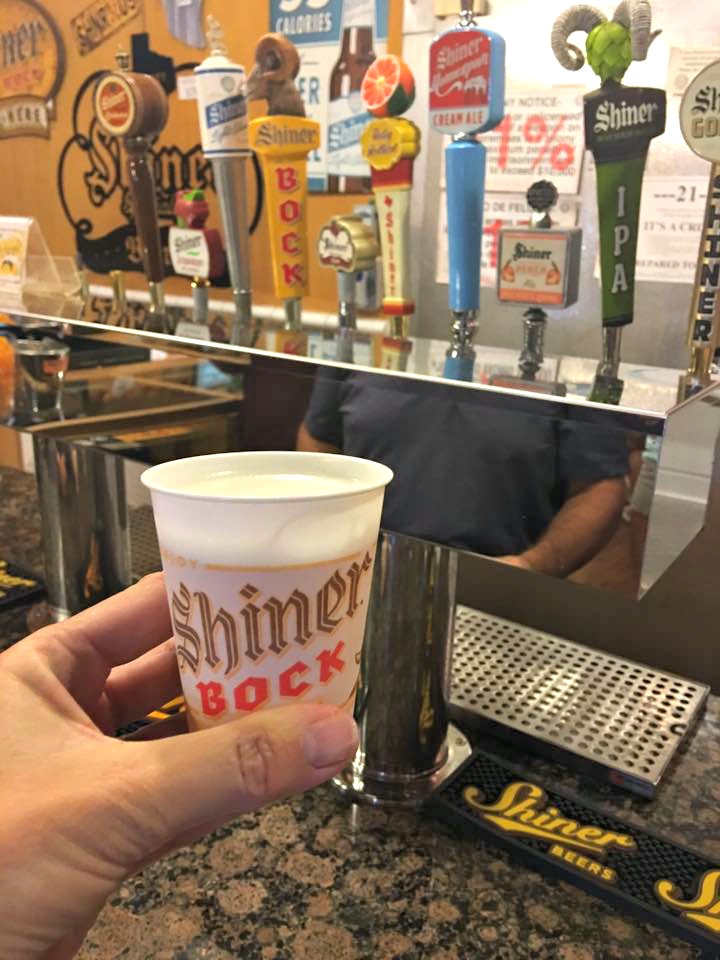 The grounds are nice and shady and the whole experience is family-friendly if you're interested in bringing your kids.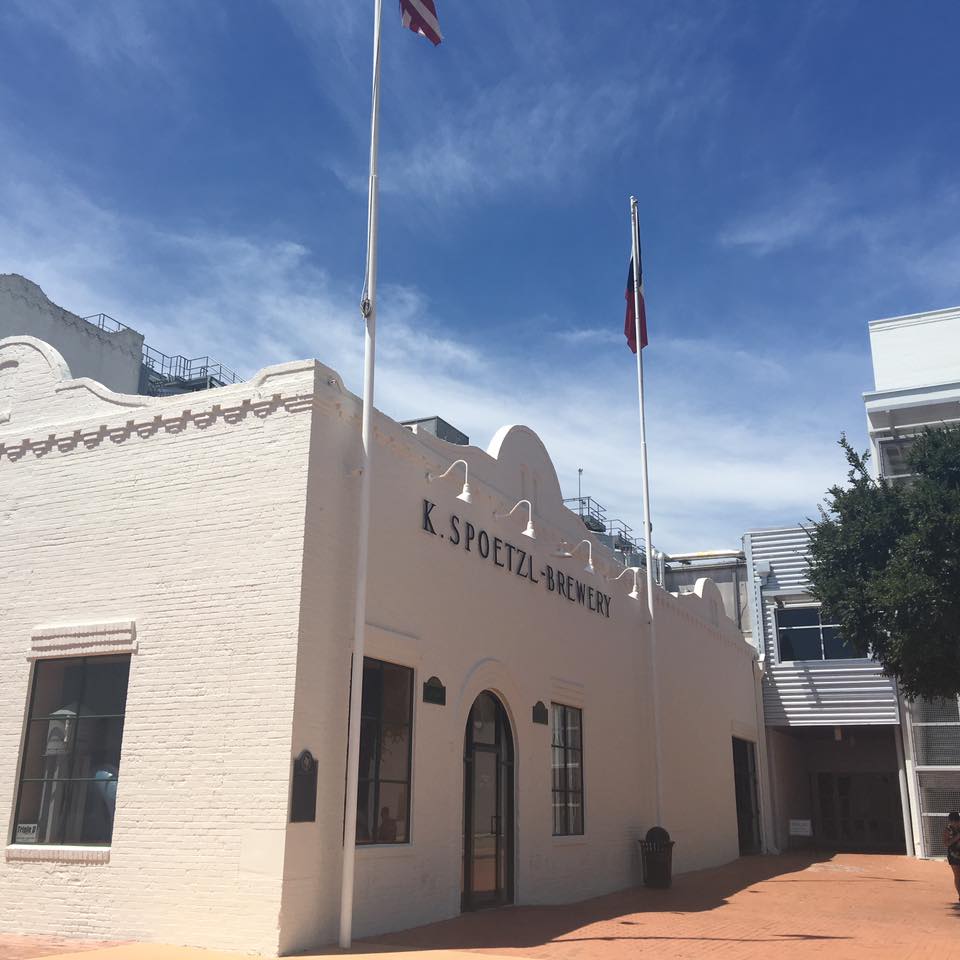 Antiques, Art and Beer
What a trifecta of awesomeness, right? Antiques, Art and Beer is jam packed with antiques, artisan items such as locally made soaps and candles, food items and more. They also sell homemade fudge and they have a bar with a large selection of beers, wines and Mexican soda. I had a full-sugar bottle of Coca Cola imported from Mexico. I have no idea what the significance of that was but it was pretty tasty.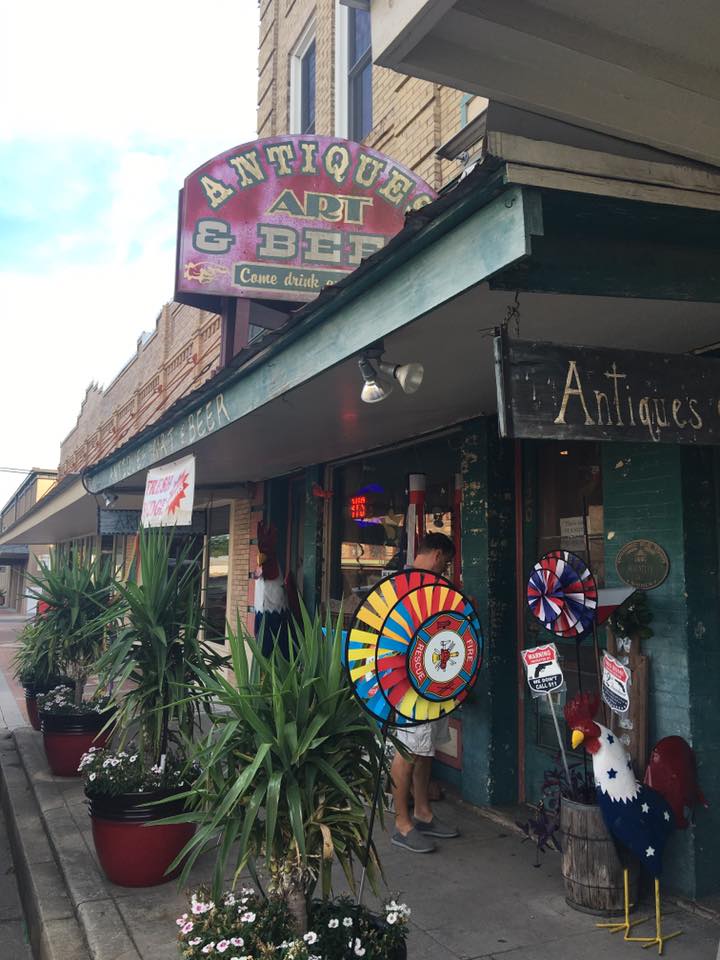 They serve up peanuts and great conversation. The lady behind the bar knows more about Shiner than anyone else in town and she was really fun to talk to. According to their hours, they are open 'till 8:00 or 9:00 p.m. They have a backyard seating area that's advertised as pet-friendly but the path to get there is so cram-jam packed with stuff that I'd hestiate to take a pet (or a child) through it.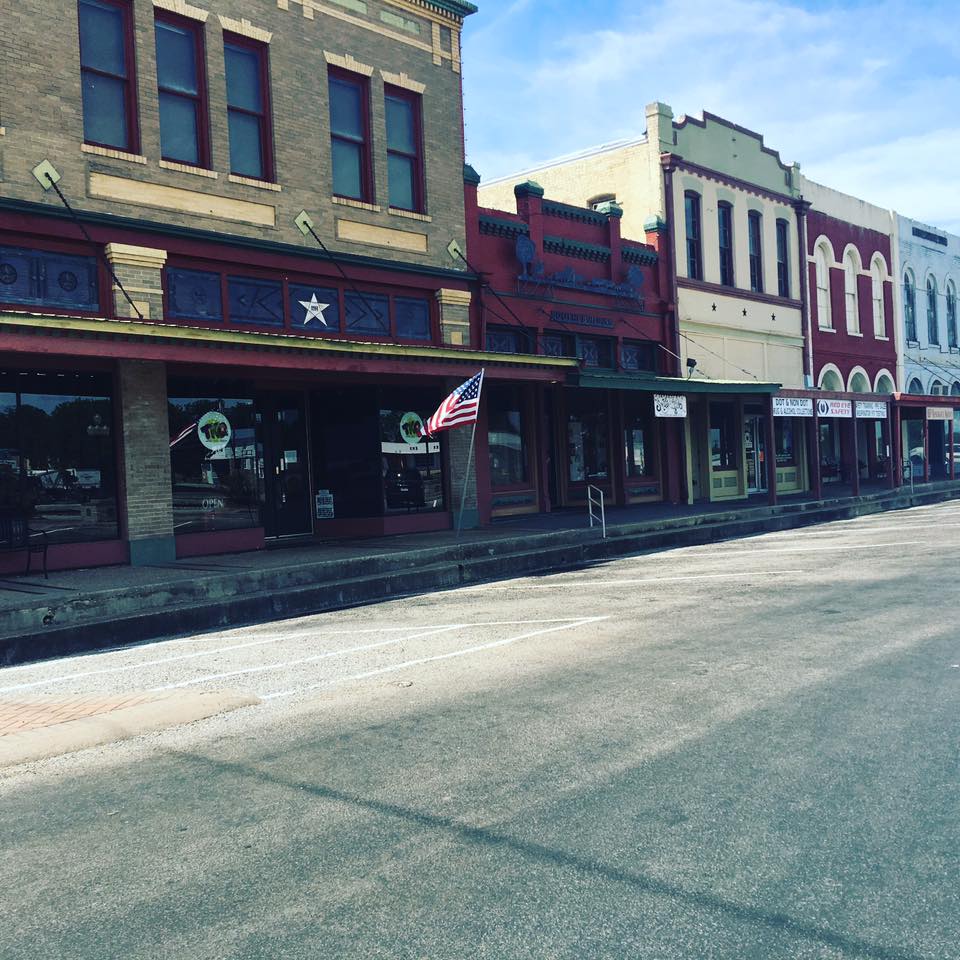 Where to Eat
We had dinner at Werner's Steakhouse and Bar. We found the food to be good, fresh and the menu and atmosphere to be deliciously retro. The decor is "hunting lodge" themed and the service was friendly and attentive.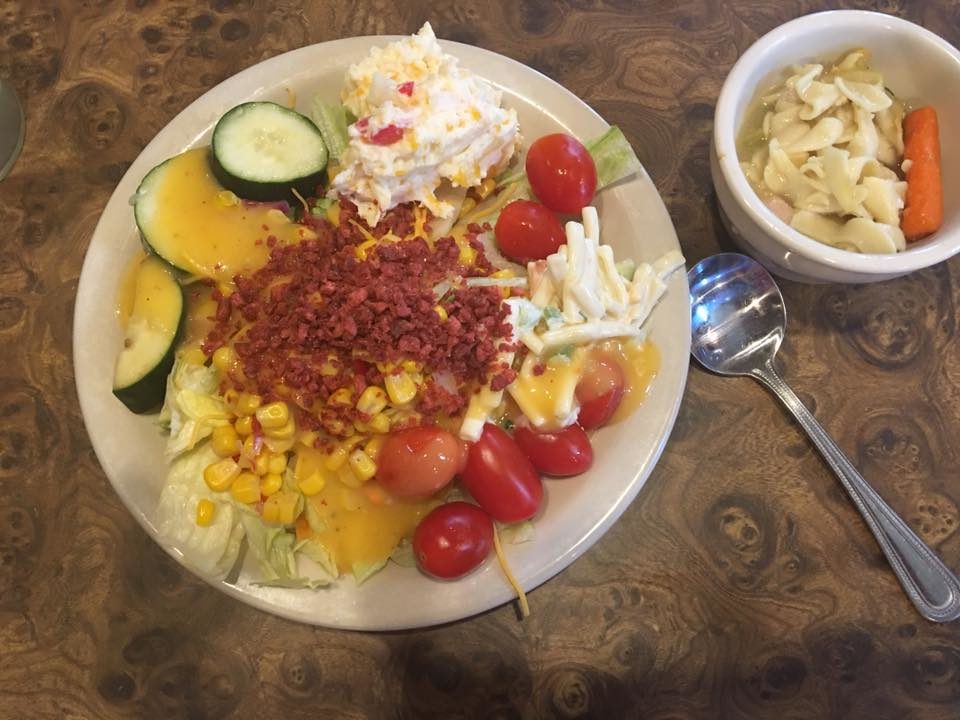 Also listed on Trip Advisor is La Terraza Jalisco Mexican Restaurant (down the street from Werner's) and came highly recommended by the lady at Antiques, Art and Beer. Let's just face it, there's no bad Tex-Mex in Texas. There was also Friday's Fried Chicken, which we don't know anything about, other than the fact that it smelled like fried chicken from the outside…we walked by it on our "explore the town" walk. Also, Trip Advisor lists Antiques, Art and Beer as a place to eat in Shiner but this is definitely not a restaurant. You can get peanuts and fudge samples and they sell some snack food items but this is definitely not a sit-down restaurant.
What else to do
There's a museum that we didn't get to because it's only open on weekdays and select hours on certain weekends. There might not be a ton of sights to see in Shiner proper but Gonzales is a short drive away as is Moulton. If you hit Moulton on the last full weekend in July, as we were lucky enough to do, you'll find an awesome country fair, complete with music, midway rides and a tractor pull.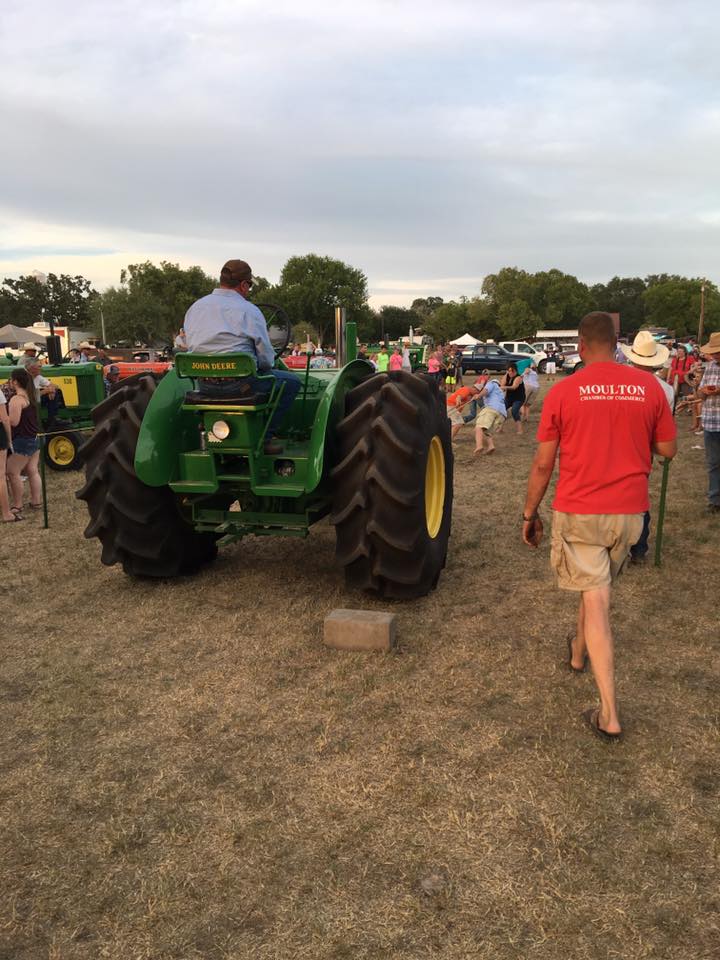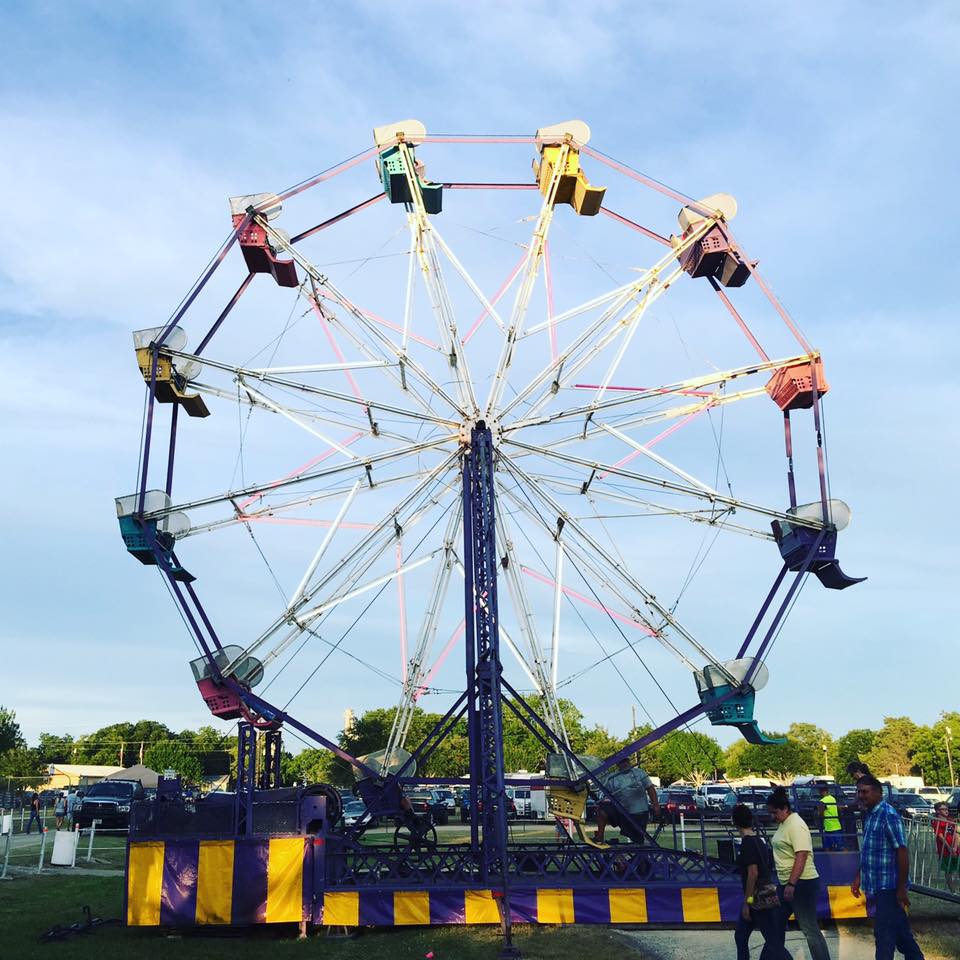 There are also two lovely wineries in nearby Moravia that we really enjoyed, the Moravia Vineyard and Winery and the Majek Vineyard and winery. The hospitality (and the wines) were great in both places. Nearby Gonzales has a ton of Texas history and we decided that we're going to spend a full day here on our return trip.
What's up next?
A longer visit with our boys where we get to do the full brewery tour (because beer making involves Science and is therefore educational) and experience the Edwin Wolters Museum in Shiner and spend a day in Gonzales learning about Texas history. If you love learning about small Texas towns or off-the-beaten path destinations in Texas, please subscribe to the blog. We've got some fun adventures planned for this fall…follow along to hear all about them!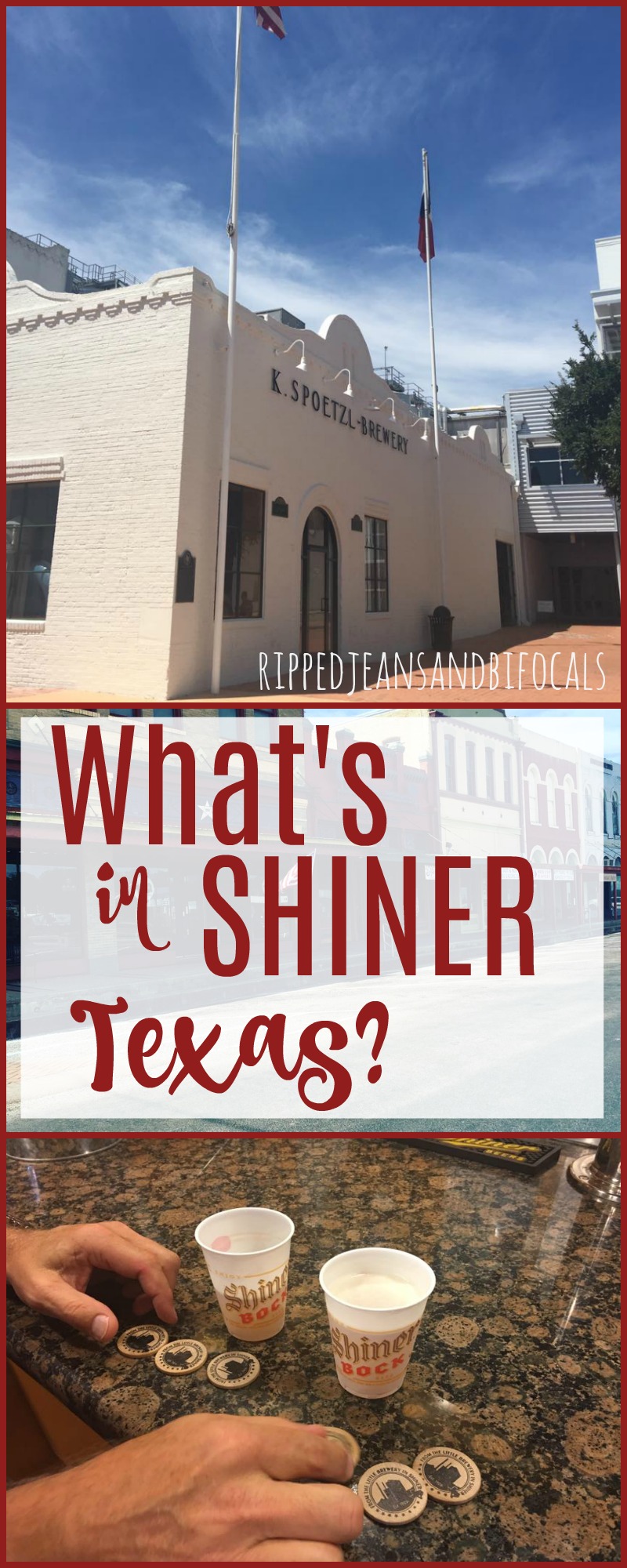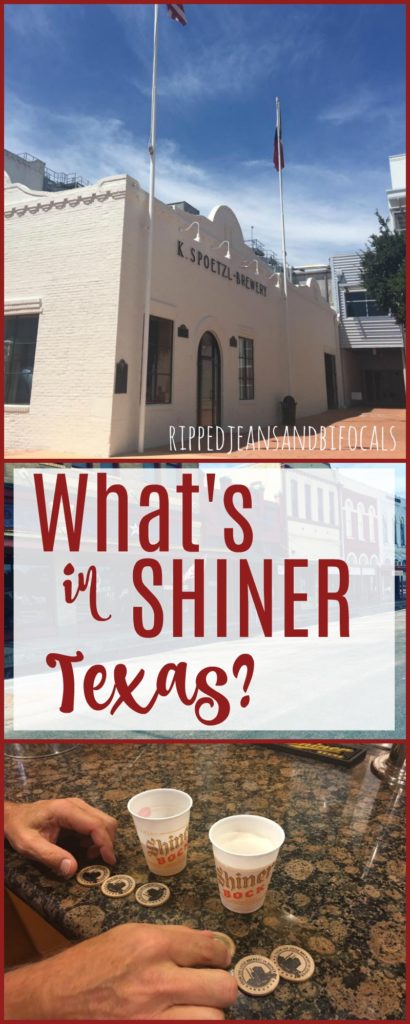 You might also like: