Fun things to do with Kids in El Paso Texas
(This post may contain affiliate links. Read my full disclosure.)
The one thing I love about Texas is how vast it is and how much there is to explore. Actually, there's more than one thing I love about Texas. From a Traveler's perspective, I love the diversity of the landscapes, the cities, and the things to do. We have beaches, we have piney woods, we have rolling hills, and we have desert. I've recently come to terms with the fact that I can live here my entire life and not see it all, so I content myself with sharing everything I can about the parts I do get to explore. If you've not put El Paso Texas on your radar, I'm excited to tell you about why you should. There are lots of fun things to do with kids in El Paso Texas. I'll start you off with this list of must-do's.
Fun things to do with kids in El Paso Texas
I was provided hotel accommodations and complimentary admissions/activities by Visit El Paso to facilitate this coverage. Transportation and meals were paid by me and all opinions are my own. This post may contain affiliate links. If you buy a product or book a room through my website, I may earn a commission. Thank you for supporting Ripped Jeans and Bifocals.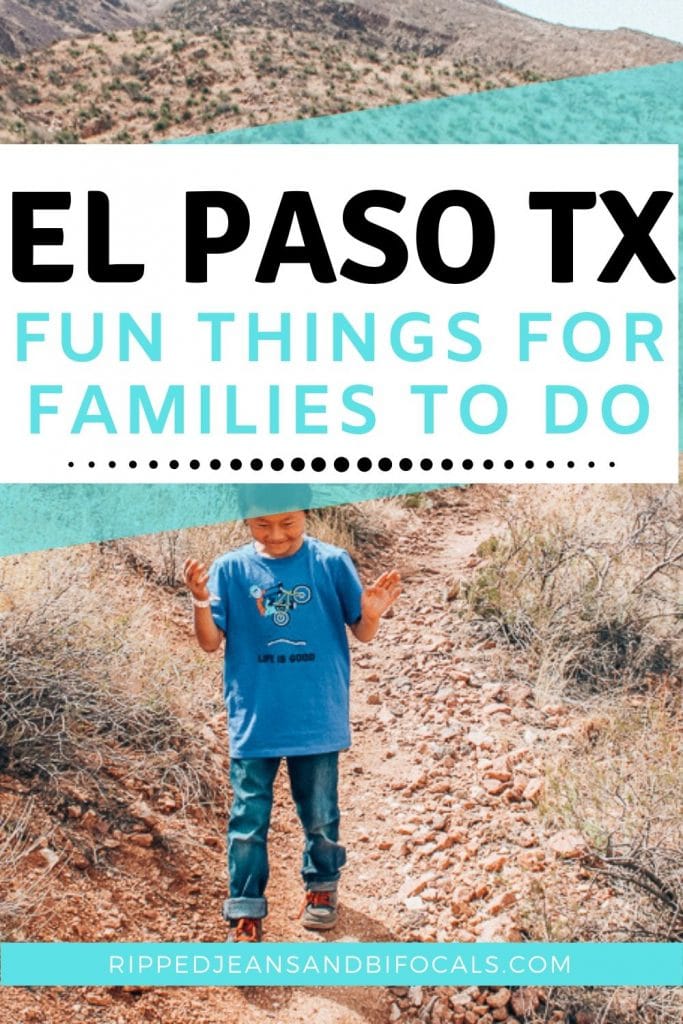 First things first: Where is El Paso and how do I get there?
El Paso (Spanish for "The Pass") is located in the far western tip of Texas, almost to the border of New Mexico. There's one spot in the Franklin Mountains State Park, which I'm going to tell you more about in a minute, where you can stand and see view of Texas, New Mexico and Mexico.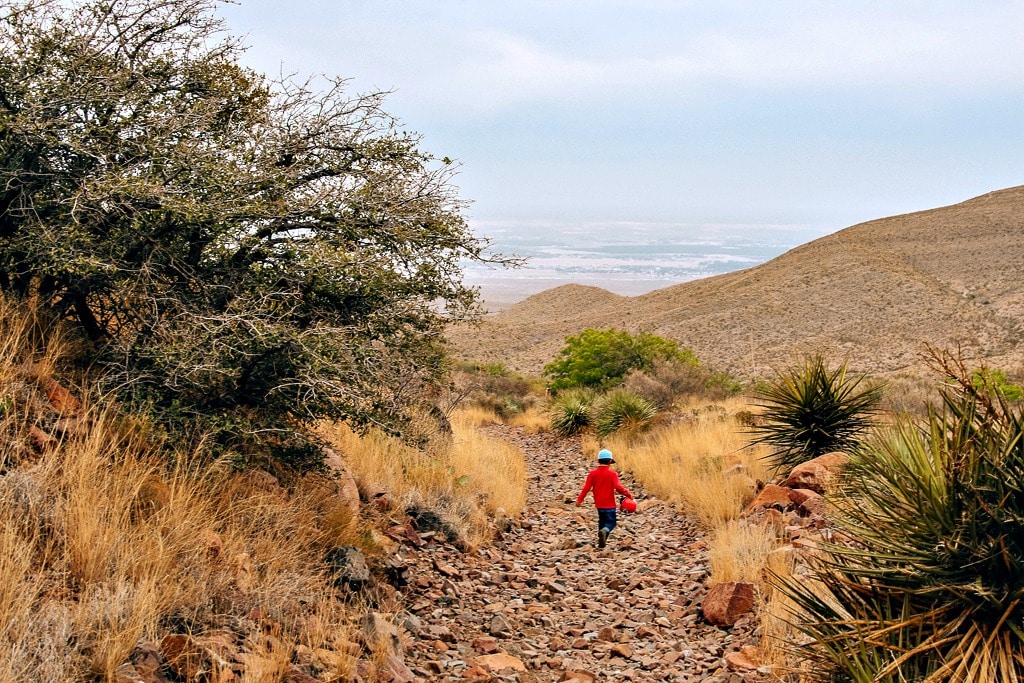 El Paso is bordered by the Rio Grande River and on the other side is Chihuahua Mexico. You might think of El Paso as an "off the beaten path" place to visit but it's actually the 22nd largest city in the U.S. Fun fact: El Paso is the only Texas city on Mountain time, which I did not know until I got there.
If you are driving and your route times don't look right, make sure you're taking time change into considertation. With this post, I'm focusing on things to do with kids in El Paso Texas, but I'm sure there's a wealth of adults only activities I haven't tapped in to.
Getting to El Paso by car is pretty easy. No matter which direction you're coming from, you'll catch Interstate 10 at some point. El Paso's proximity to I-10 makes this a great road trip destination.
If you are flying, Southwest offers direct flights from San Antonio, Dallas, and Houston. Frontier offers some direct flight options from Denver. If you're coming from anywhere else, you're probably going to have to connect through one of the cities I've mentioned – it isn't a very big airport, although when I checked there were several flights available each day on both Southwest and American.
United and Delta had less availability and offered flights to El Paso seasonally or on only certain days of the week. When you're flying anywhere, always make the time to compare and look at prices and routes on different dates. We tend to stay loyal to Southwest and Delta because of their mileage programs.
If you decide to fly to El Paso, I recommend renting a car. Like any other city, there's ride share options like Uber and Lyft that can probably get you most places you need to go but I found El Paso to be a fairly spread out city and I don't have personal experience with ride share.
One of the BEST things to do with kids in El Paso Texas – The El Paso Zoo
This isn't just any zoo. This is the feed the meerkat (or other zoo animal that has Madagascar Hissing Cockroaches as a diet staple) a cockroach named after your ex for Valentine's Day zoo. Maybe don't tell your kids that but the El Paso Zoo garnered national attention for this fun fundraiser a few years ago and has kept it going. Other zoos have taken up this "romantic" tradition but the El Paso Zoo is the OG.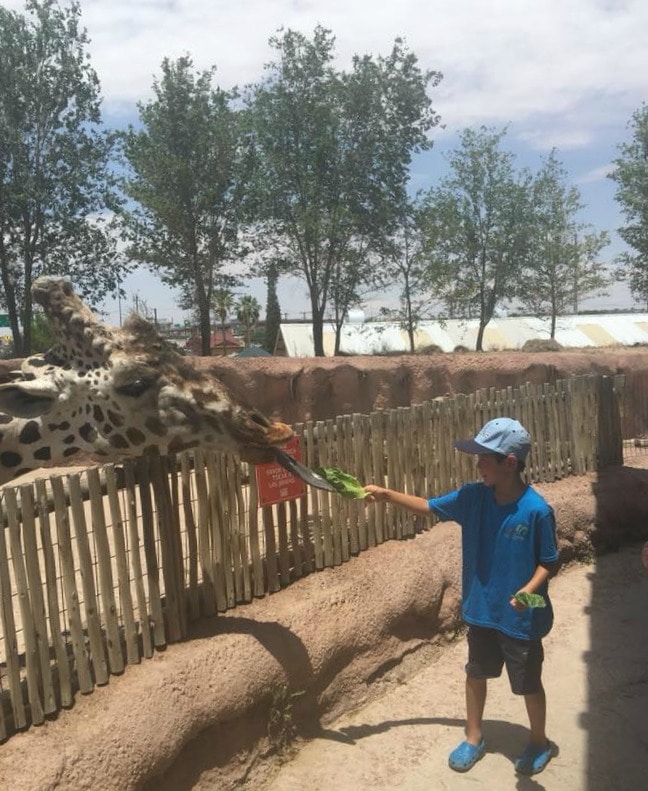 Even if you're not up to naming a cockroach after an ex, you can still get a glimpse of the meerkats chowing down on cockroaches. If you visit during a time when the meerkfats are having their enrichment – a kiddie pool full of plastic balls and bugs and some ice cubes with bugs inside – you are in for a treat.
One of the things we learned about meerkats is that they can be quite ferocious. They're small and they look cute and cuddly but they actually have a jaw formation similar to a lion. Who knew, right?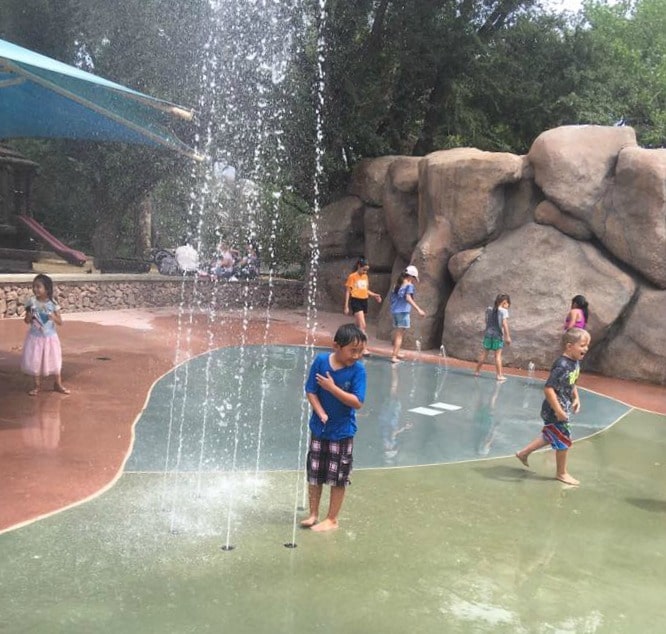 Taking it back to family-friendly things, though, The El Paso Zoo is focused on education, conservation, and helping us learn about ourselves and the environment through animal observation and interaction.
One of the things that impressed me most about the El Paso Zoo is the level of animal activity. We visited during the heat of the day and a great many of their animals were active. Also, their lion exhibit is really awesome. It's a large habitat with several different viewing areas, so no matter when the lions (three females and one male) are hanging out, you'll likely be able to see them up close. This is one of the best big cat exhibits I've ever seen.
Looking for a different sort of animal education opportunity? Check out C.A.R.E. Tiger Sanctuary near Bridgeport, Texas
The El Paso Zoo has three different areas: Asia, Africa and The Americas. You can plan your visit out ahead of time by checking out their interactive map. Among many other things, the El Paso Zoo has an orangutan exhibit and a rare, endangered Asian Wild Horse , known as Przewalski's horse.
I love the zoo in my hometown of San Antonio but I loved seeing so many new and different animals at the El Paso Zoo. I definitely recommend going.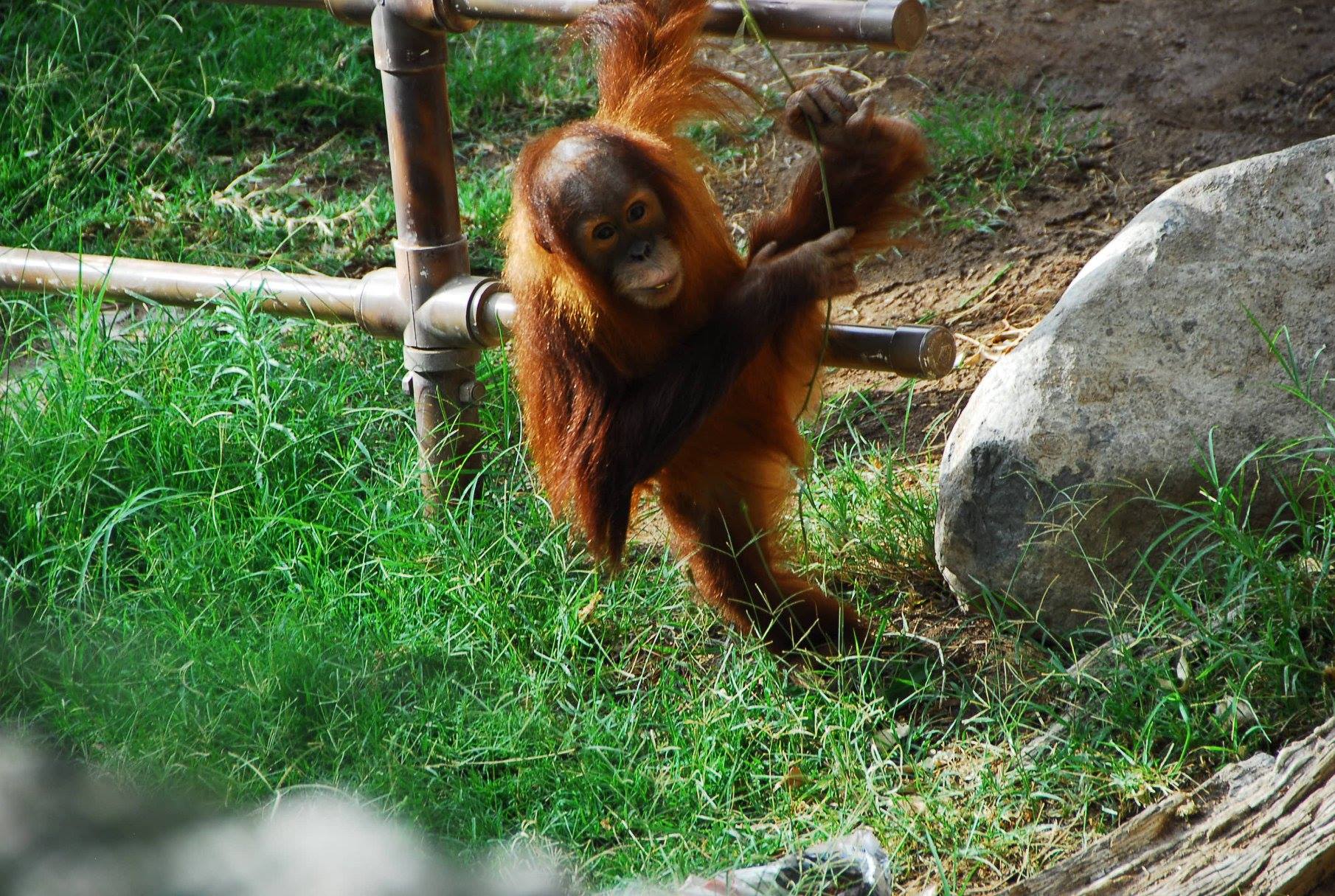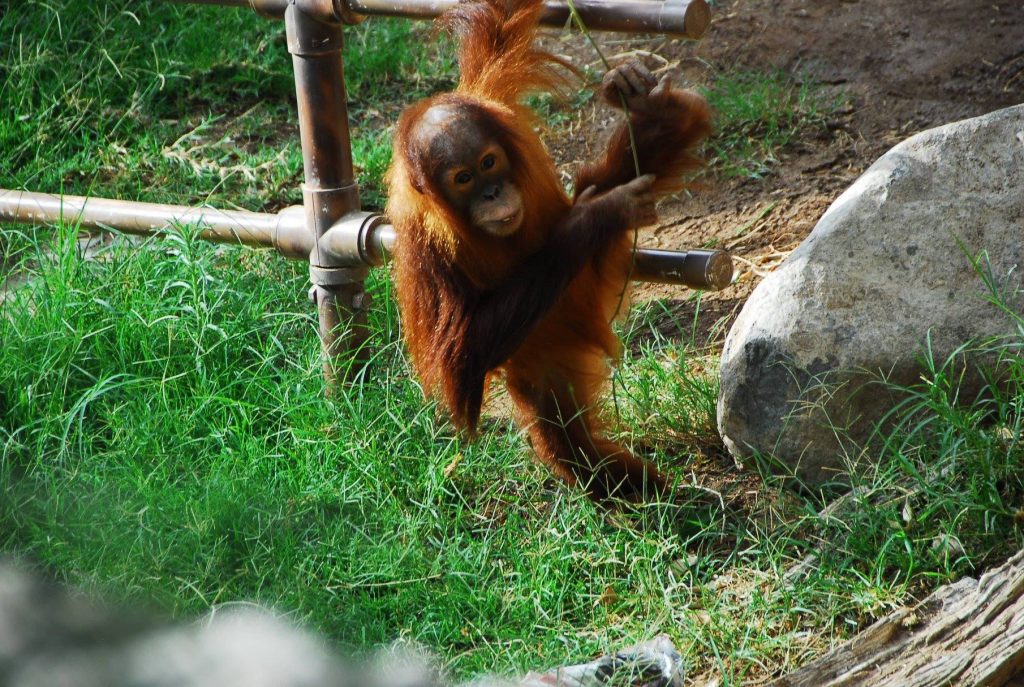 Also to put on your don't miss it list is the Wings Over the Desert Bird Show (3 showings a day) and the giraffe feeding.
I have great respect for zoos done right. They're essential to conservation and teaching our children to respect and understand wildlife. The El Paso Zoo is certainly a zoo done right and if you're looking for a great activity in El Paso with kids, don't skip this one.
Franklin Mountains State Park
The high desert mountains of Franklin Mountains State Park are breathtakingly beautiful. The park is about a 15-minute drive from downtown El Paso. We loved our sunrise drive up the mountain. Franklin Mountains State Park offers opportunities for hiking, mountain biking, camping, and exploring.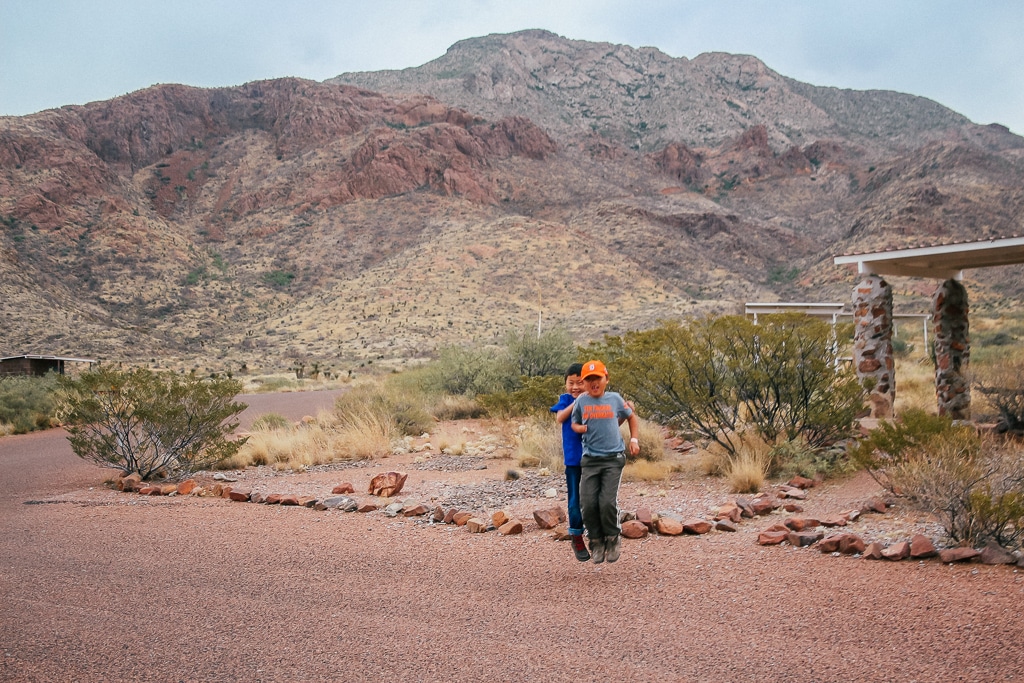 We took a tour with Geobetty Tours, which offered (yes, past tense) guided hiking tours and mountain biking tours of the park, as well as private tours of an abandoned copper mine on site which isn't accessible to the average visitor. Unfortunately, Geobetty isn't doing regular tours anymore but they still have their web page and Facebook page active.
We took our tour with Geobetty Tours two years ago and it was fantastic. If you're interested in a ranger-led or guided tour, I recommend you contact the park directly or contact Visit El Paso for recommendations. I think the park would be pretty easy to explore on your own, though. Just read the posted signs and follow the instructions of the rangers.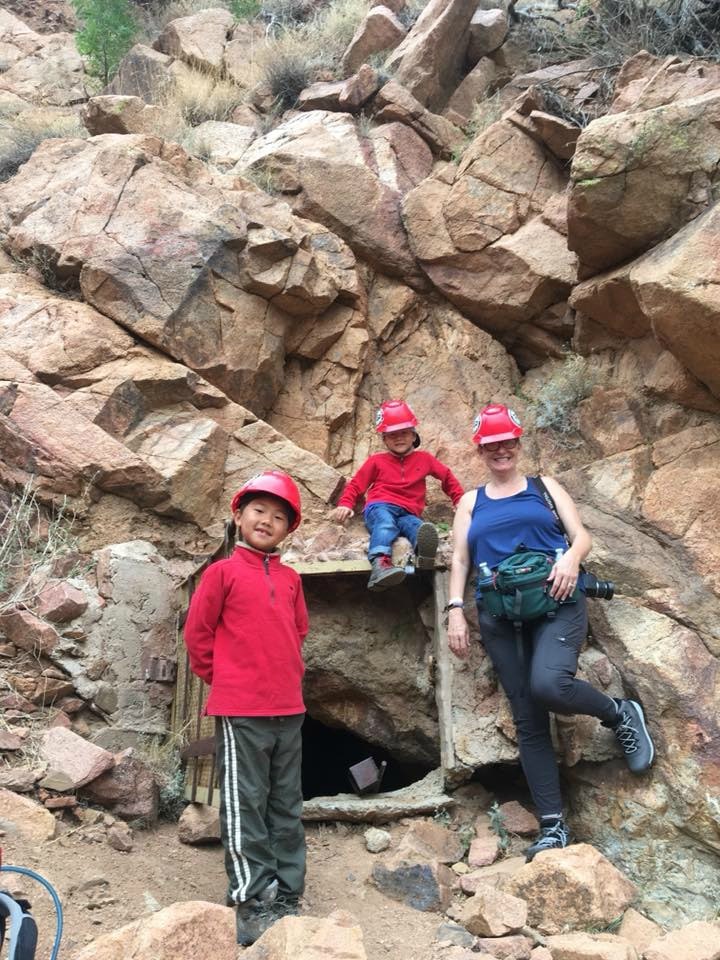 If you are visiting during the warmer months, I recommend getting a very early start, just after sunrise. We started our adventure at 7:00 a.m. and by 11:00 or so it was getting too hot to be outside.
You can also check out Wyler Aerial Tramway, also located in the park, for a different view of the mountains and wildlife. Note: The tramway is currently closed due to safety concerns. Keep track of reopenings by bookmarking this page.
Related: Best places to stop on a Southwest road trip with kids
Things to do with kids in El Paso Texas – Museums
Located in downtown El Paso, the El Paso Art Museum and the El Paso Natural History Museum are completely free attractions. I love to combine cultural activities with adventure and outdoor activities, and museums (hello, air conditioning) are a nice way to beat the afternoon heat.
I'll be honest, getting my kids to love an art museum is challenging, but the El Paso Art Museum had a children's area where my kids could participate in some hands-on projects. You can learn a lot about the culture and history of a community through its art and artists and the El Paso Art Museum has a particularly interesting display of local art. If you're doing El Paso with kids and need some inside activities or some budget activities, look to the museums.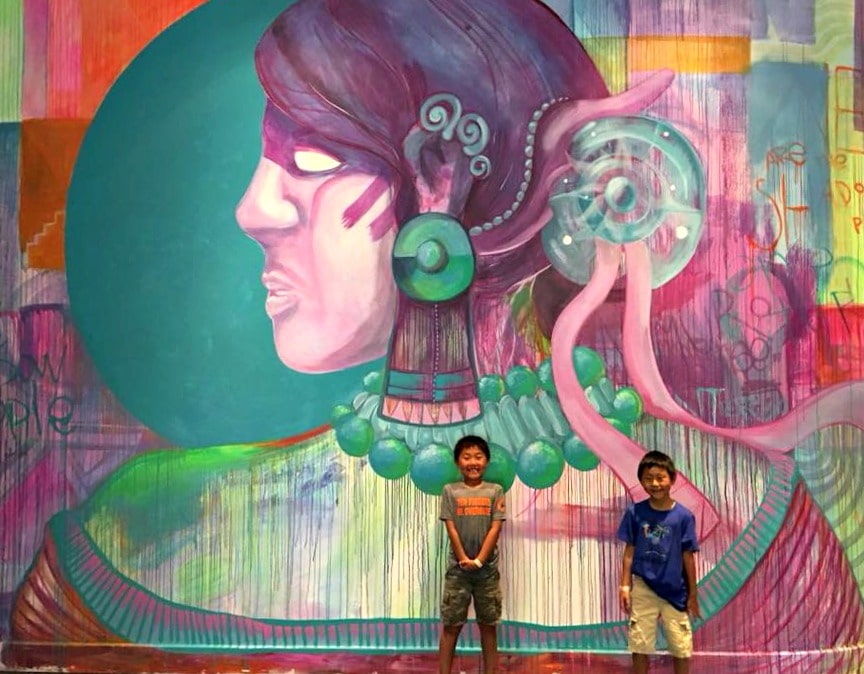 You might also be interested in the National U.S. Border Patrol museum, which is also a free attraction. Exhibits include info about the history of the Border Patrol as well as displays highlighting uniforms, vehicles, and weapons. Donations are welcome, since the museum doesn't receive any federal funding.
El Paso is also home to the El Paso Museum of Archaeology, which presents 14,000 years of pre-history in the El Paso area, the great Southwest, and Northern Mexico. Admission is…you guessed it…FREE, and you can go through the exhibits self-guided or arrange for a tour (two weeks advance notice is suggested, so plan your visit early.)
Cattleman's Steakhouse and Ranch at Indian Cliffs
This was on our list and we didn't get to go. It had been a long day and we cancelled our dinner plans in favor of ordering a pizza and extra pool time. I have so much FOMO for skipping this but when you're traveling with kids and don't schedule enough downtime, it sort of comes back to bite you.
I did my homework on Cattleman's Steakhouse and Ranch at Indian Cliffs in advance of our trip, so I want to at least put it on your radar because it is for sure on mine next time I go through El Paso with kids.
In addition to steaks that have rave reviews (there are other menu items available, too), Cattleman's Steakhouse has lots of other things that are worth taking the time to see. Located on a working ranch, Cattleman's Steakhouse offers a children's zoo, a chance to visit movie sets, a playground and more. They also offer hayrides on Sundays.
Cattleman's Steakhouse and ranch is located about 35 miles outside El Paso. You'll need to plan for that drive time both ways. They also do not take reservations and according to their website, waits of 2-3 hours are common during peak periods. Fortunately, there seems to be plenty to entertain you while you wait.
If you are planning on visiting, I recommend calling or checking out their Facebook page. They do have a website but it's not the greatest and a lot of the info looks like it might be outdated so make sure you've got a good read on current hours, etc, before you make the trip. Everyone I talked to in El Paso raved about this place, so I would definitely put it on your list.
When we visited El Paso, we were completing week one of a three week road trip. I'd made the mistake of over-scheduling our activities, so unfortunately, this one had to give.
Where to stay in El Paso Texas with kids
You'll have lots of options on where to stay in El Paso. We chose the Wyndham El Paso Airport. There are a lot of hotels in the downtown El Paso area as well as a great selection near the airport. The airport is near the zoo and the highway and we found this location pretty easy for "base camp."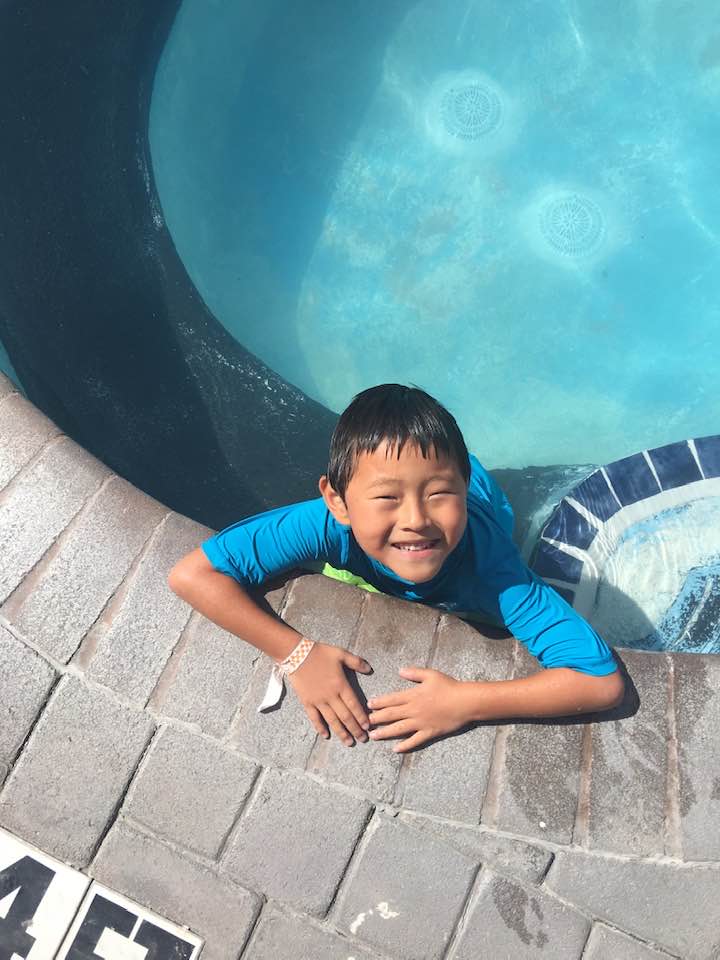 The Wyndham El Paso Airport advertised as a water park hotel. For me, that's a stretch. There's a pool with a separate water slide area and a separate splash pad area for little ones. It's a great pool and water slide but if you're expecting a full-on water park, you might be slightly disappointed. That said, if we were to visit El Paso with kids again, we'd absolutely do a repeat stay.
Looking for more ideas for trips in the great state of Texas? Check out this list of fun destinations!