Easy Winter Meals and Winter Soups
We don't get a ton of what most people call cold weather in San Antonio but the thermometer does occasionally drop. I'm sharing this list of easy winter meals and easy winter soups. I hope you find some new belly-warming favorites.
A day where the high doesn't reach 40 is positively glacial for us, and yes, if you live up north, I know you're laughing at us. That's OK. This list of easy winter meals is handy whether your idea of cold is 40 degrees or 40 below. Use the table of contents to jump to the winter meals that appeal to you most. Or, go in order and try them all!
Easy Winter Meals to make when it's cold outside – Lots of good stuff!
Disclaimer: We are a participant in the Amazon Services LLC Associates Program, an affiliate advertising program designed to provide a means for us to earn fees by linking to Amazon.com and affiliated sites. This post may also contain affiliate links to other sites where I will be paid a commission by the seller if you make a purchase. Thank you!
To check out the individual recipe, just click on the caption or the image. To save this entire list to your favorite recipe board on Pinterest, click the image at the very end of this post.
Kitchen tools on sale online at Sur La Table
Winter Soups
I can eat soup all year round but there's just something amazing about soup for lunch or dinner when it's cold outside. Enjoy these easy winter soups recipes.
Instant Pot Minestrone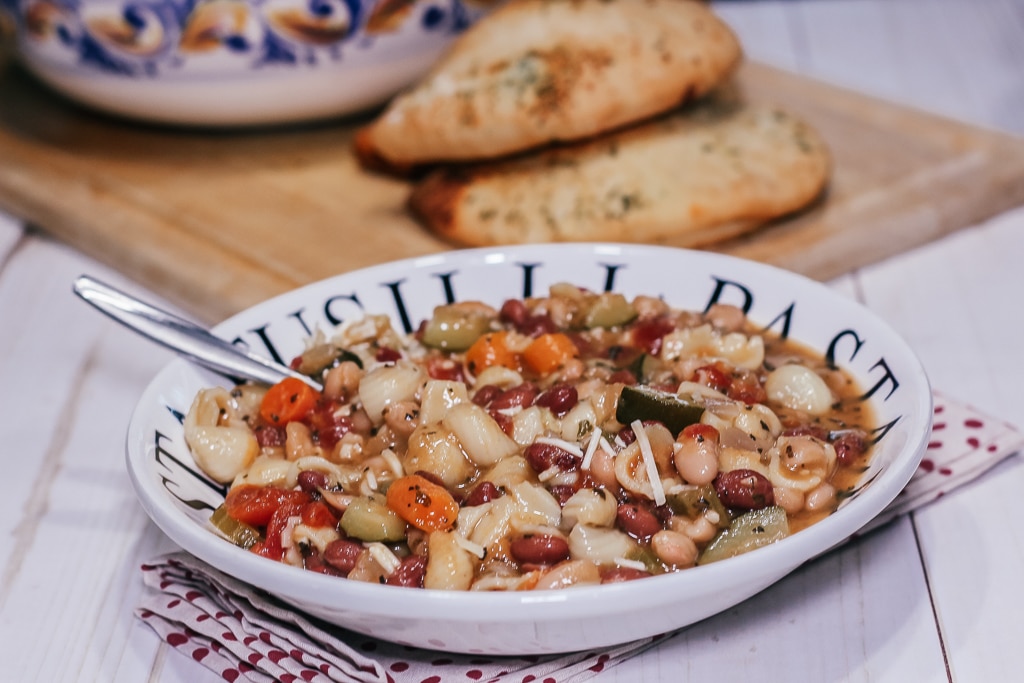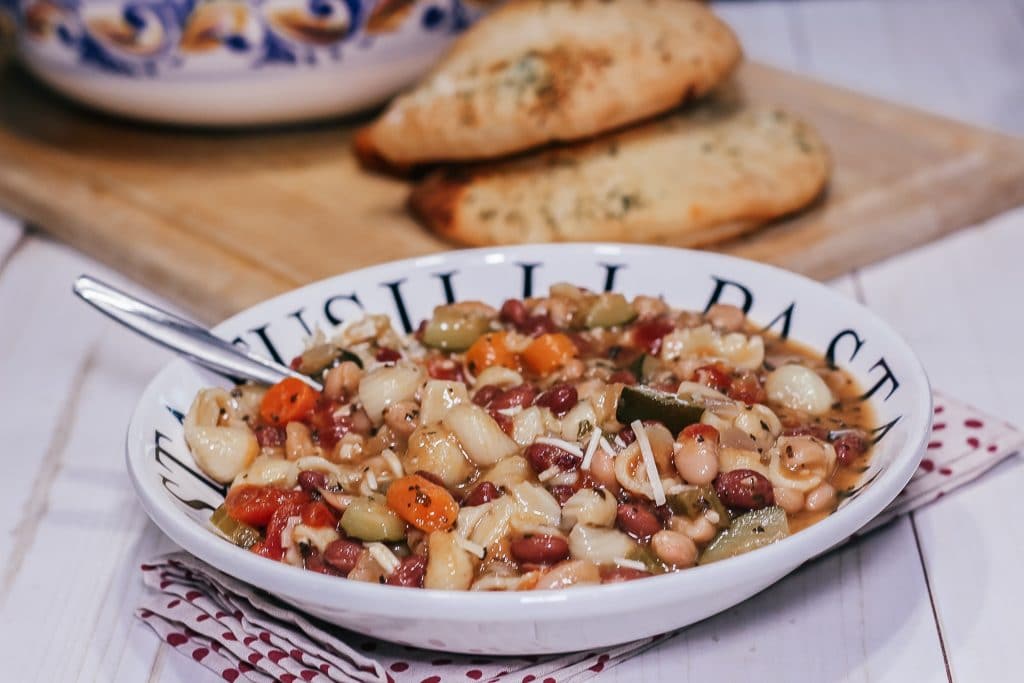 This is a hearty, vegetarian dish that's great on a cold day. Nothing says "cold weather meals" like a bowl of hot soup. Get the recipe here.
Lots of these recipes use slow cookers and pressure cookers (AKA Instant Pots.) I'm sharing some of my recommendations:


Instant Pot Tomato Soup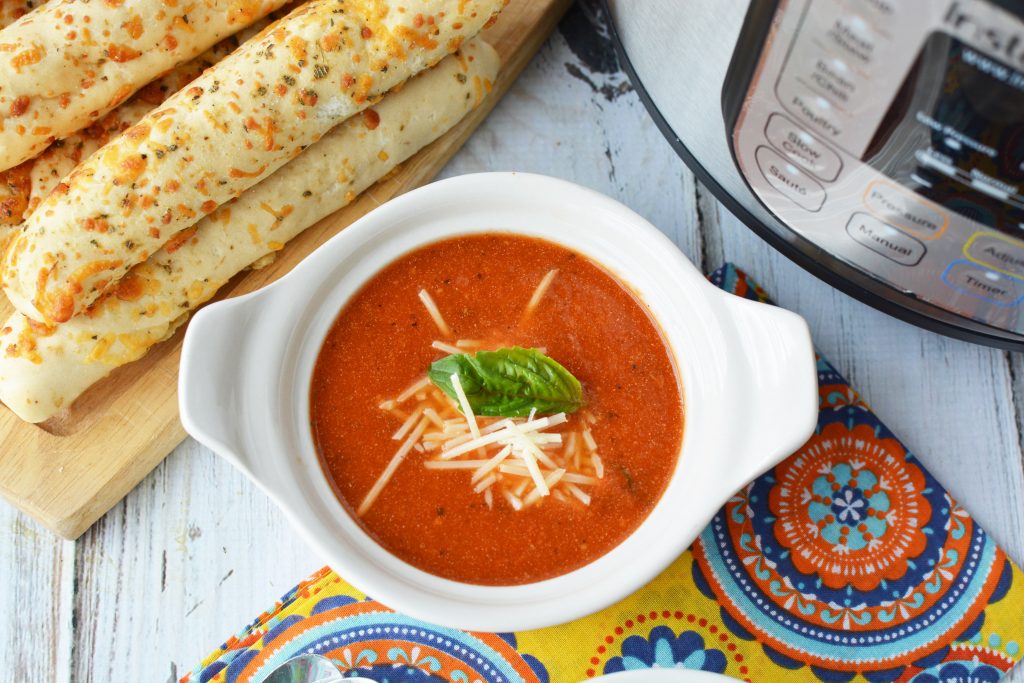 This is my go-to sports night dish. My kids play flag football in the fall, just when it is starting to get cold here (okay, so…Texas cold but cold to us) and this is their favorite after practice meal. Fine with me because it's crazy easy and like a lot of these recipes, uses common ingredients you probably have in your pantry. If you're looking for cold weather meals, this one is perfect.
Instant Pot Sweet Potato and Jalapeno Soup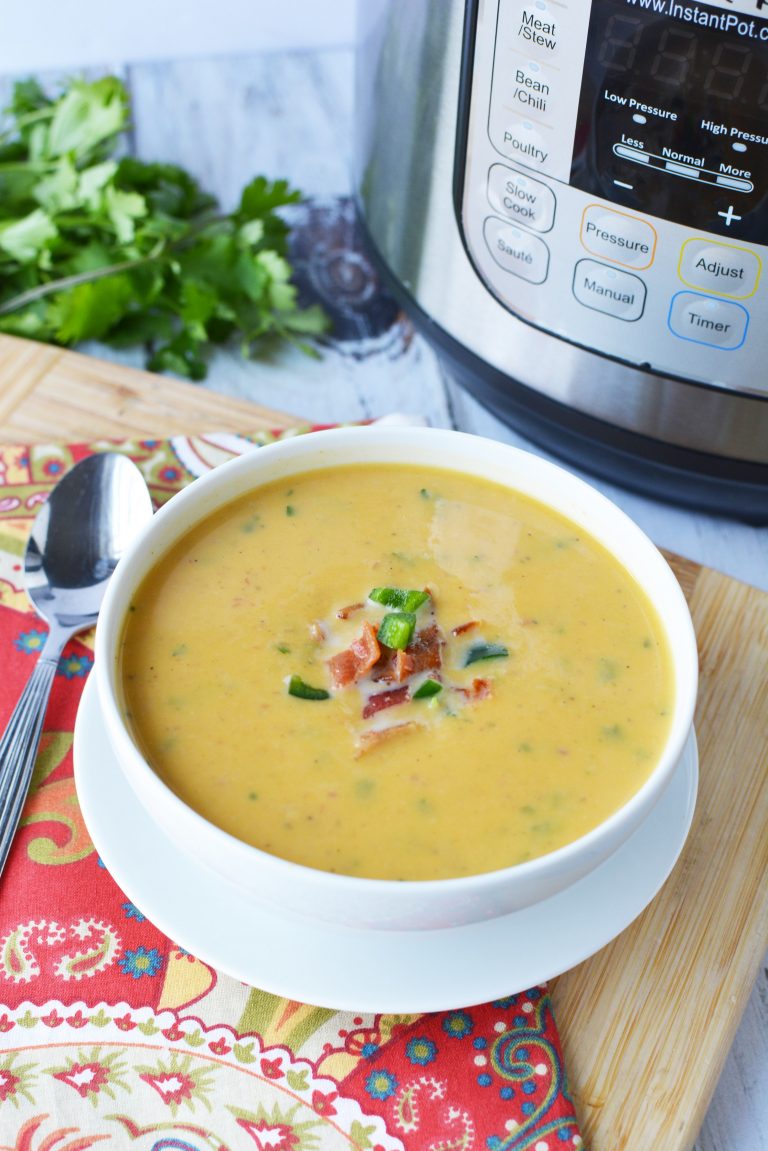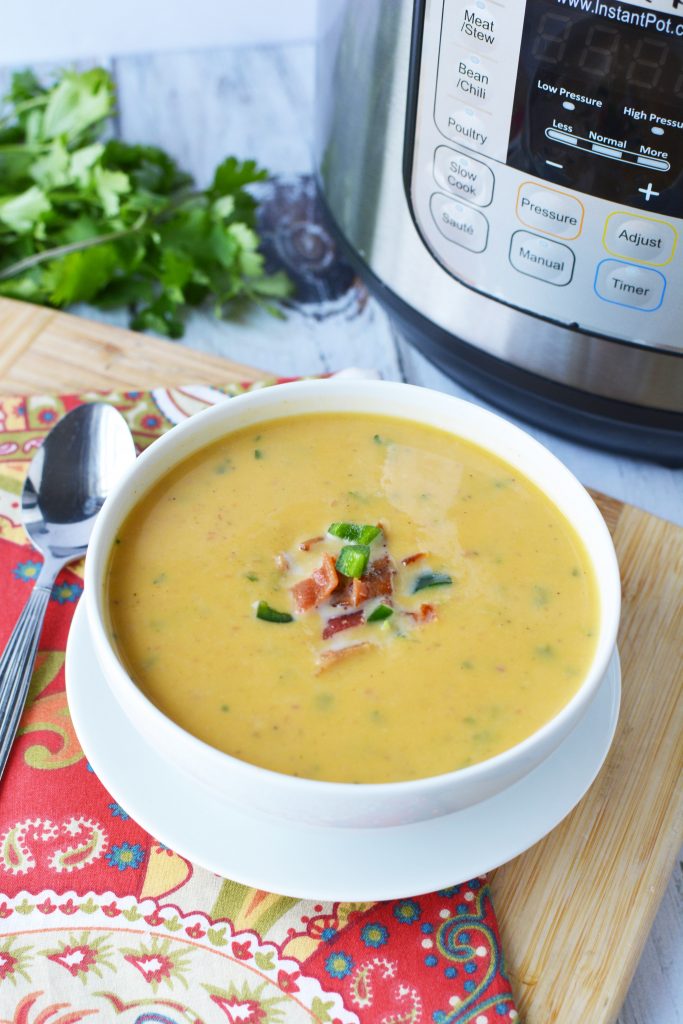 This soup is inspired by my visit to the Homestead Cafe, just outside of Waco, Texas. They generously shared the recipe and it's one of our favorites. Go here to learn more about my visit to Waco and click here to grab this sweet potato soup recipe.
Pumpkin Black Bean Soup with Parmesan Cheese Crackers

This might sound like a weird combo but it just works. One of my kids is really picky and he loves it. Grab the recipe here.
Slow Cooker Chicken Tortilla Soup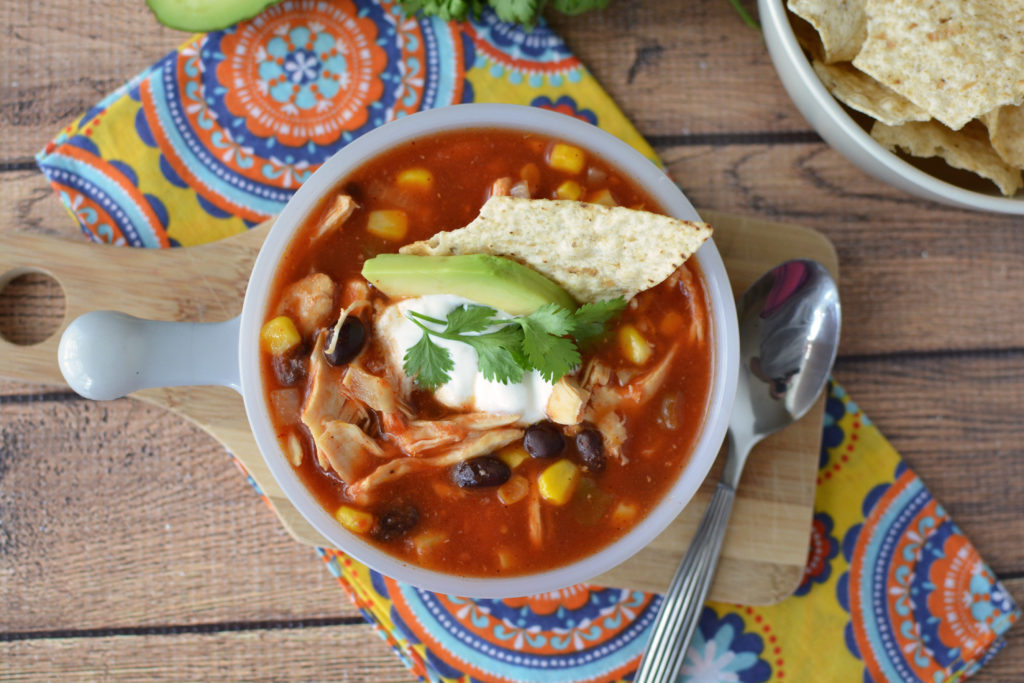 We make this all year 'round but something about soup and cold weather, right? Recipe here.
I buy all my chicken from Perdue Farms. It ships directly to my door and I can stock my freezer quickly and easily.
Perdue Farms also sells pork and beef products.
Slow Cooker Tex Mex Meatball Soup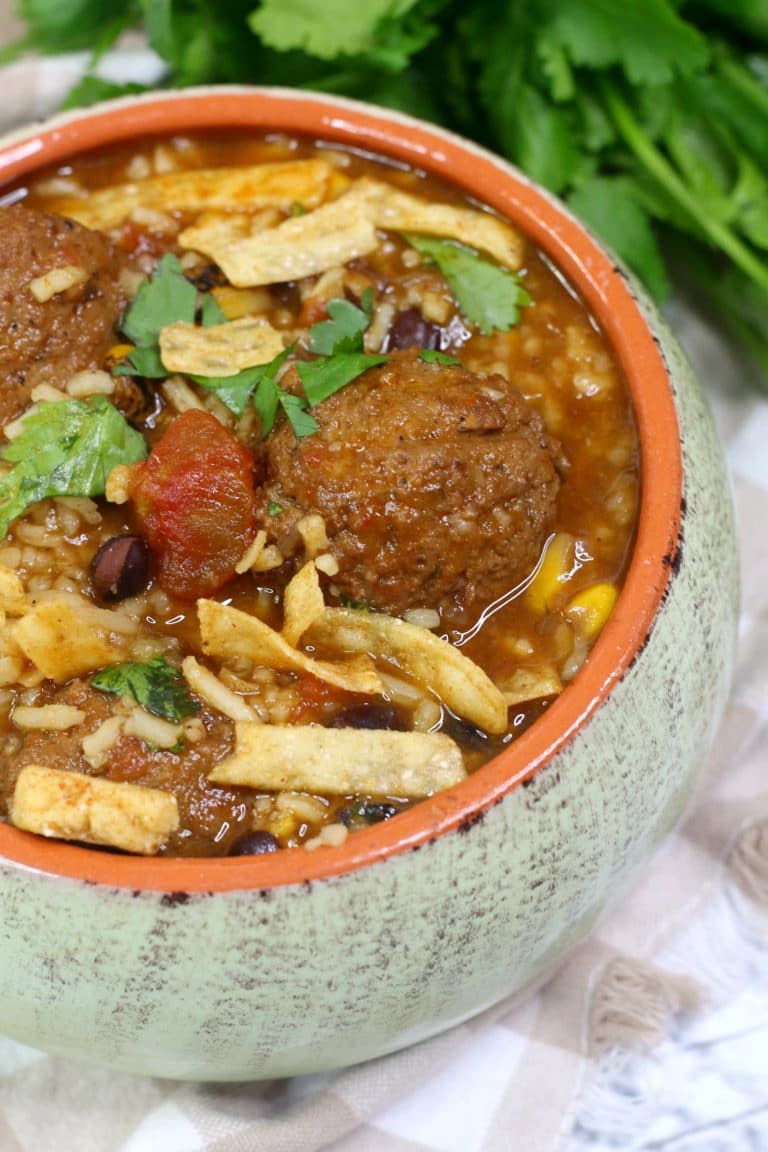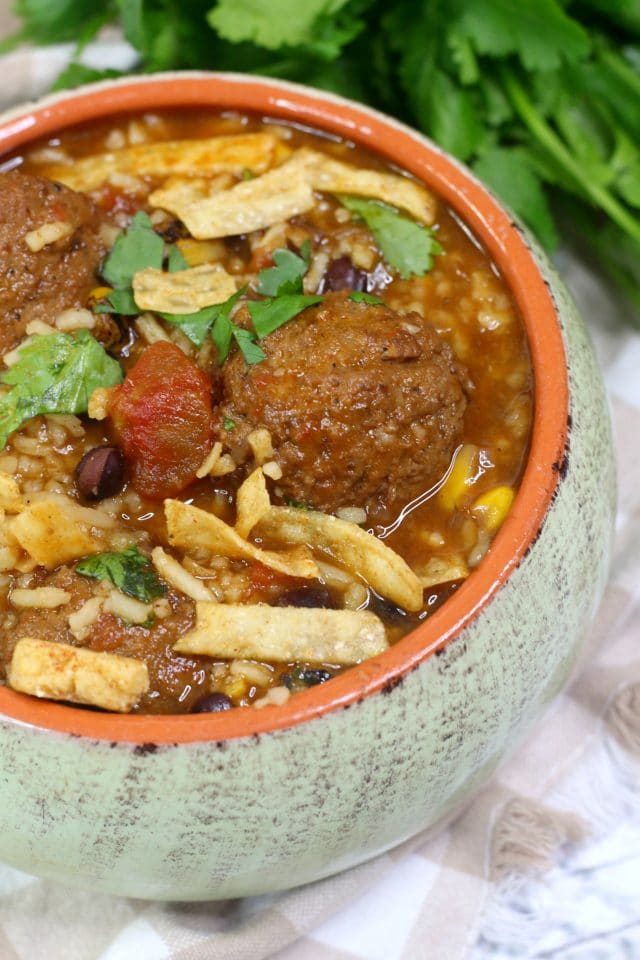 We do this one to change up our taco nights now and then. Here's the recipe.
Want more winter soup recipes?
Check out this list of over 75 vegetarian and vegan soups.
You may also want to check out the copycat Autumn Squash Soup and Lasagna Soup from Savoring the Good. Sara is a kitchen rock star and my personal friend.
Don't want to go to the grocery store? Try Shipt. It's a app/web based delivery service that shops at a handful of your favorite stores. I prefer it over curbside because you get direct communication with your shopper while they're shopping. This gives you the opportunity to weigh in on substitutions and add items you might have forgotten to put on this list.
Easy Winter Meals
Although we love soups and stews for dinner when it's cold, we don't eat winter soups seven days a week (although I probably could.) Here are a few of our favorite easy winter meals.
Slow Cooker Chili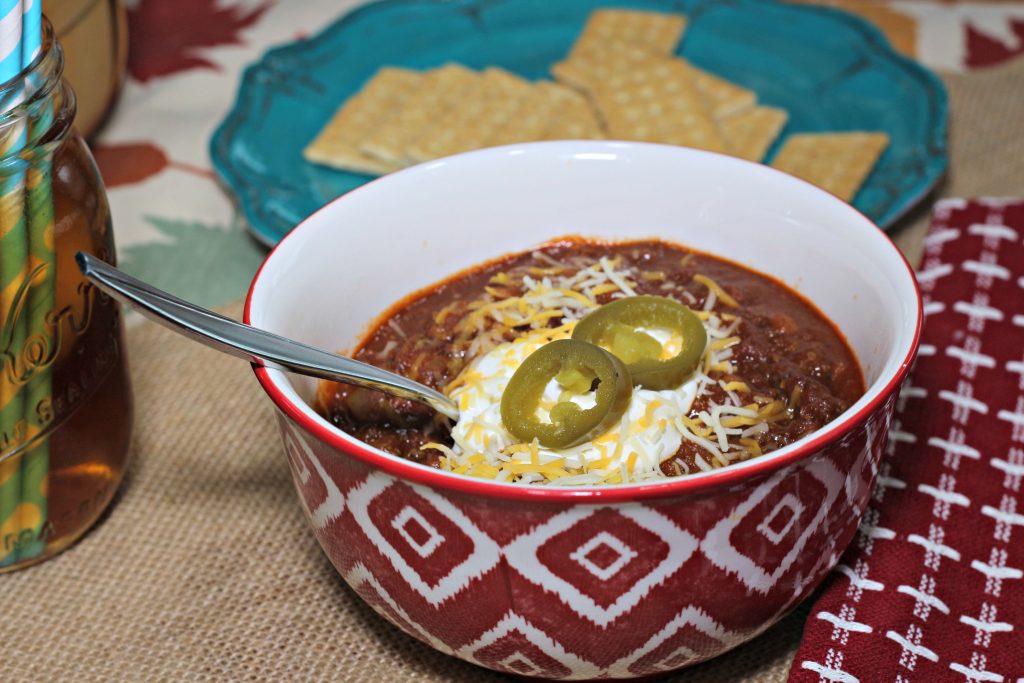 As much as I'd like to take credit for this one, this recipe is all my husband. It makes a very generous amount of chili. Get the recipe here.
Instant Pot Macaroni and Cheese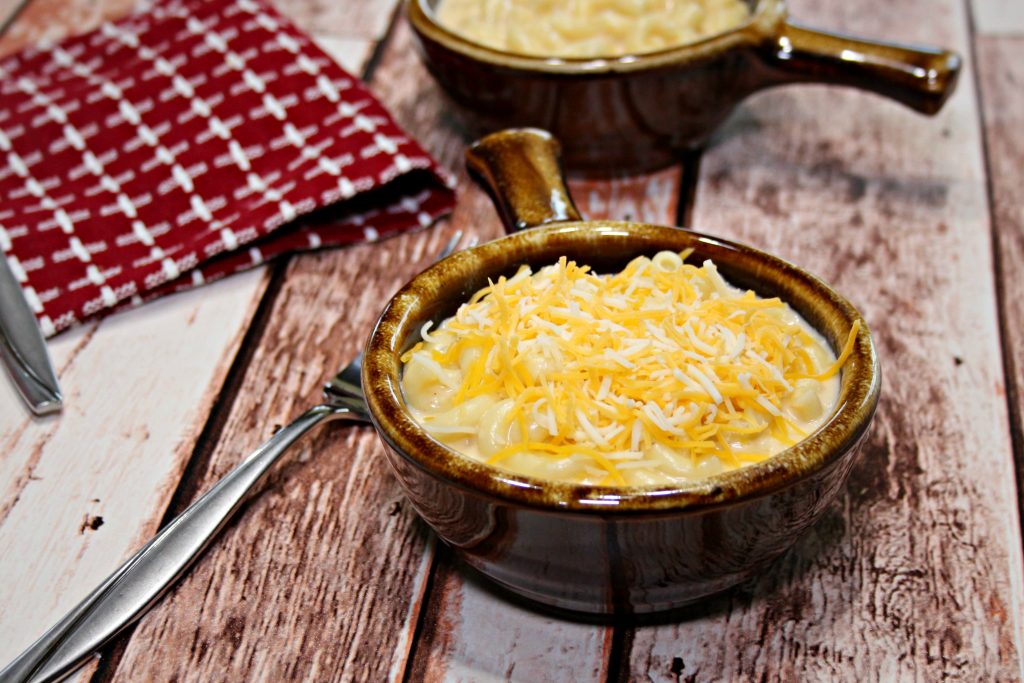 Macaroni and cheese is good any time of the year but especially in cold weather. Here's the recipe.
Tuna Melt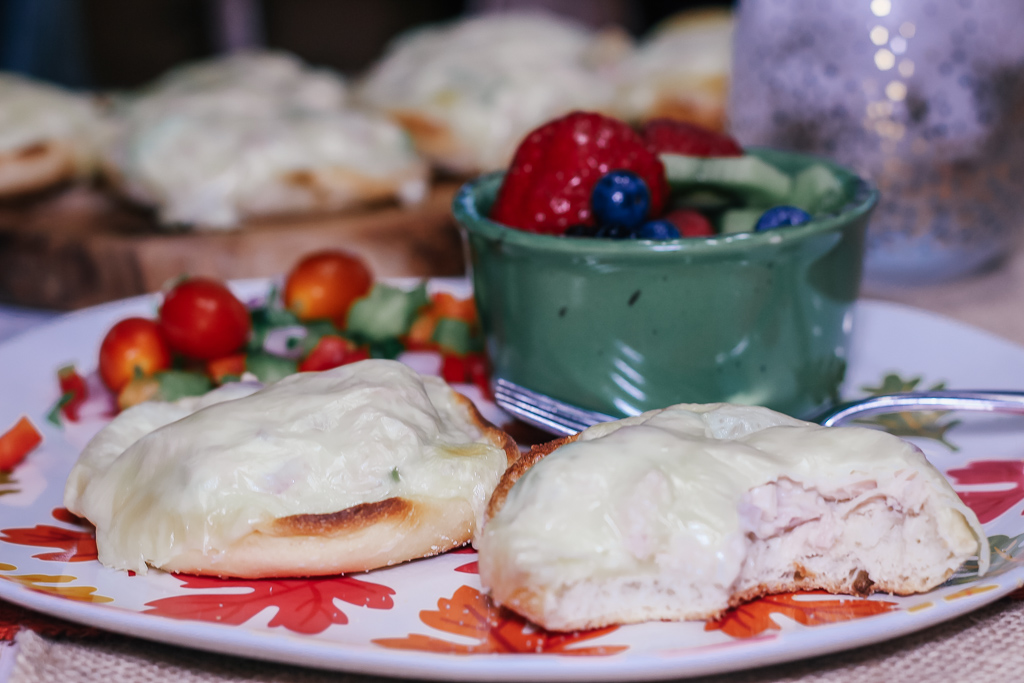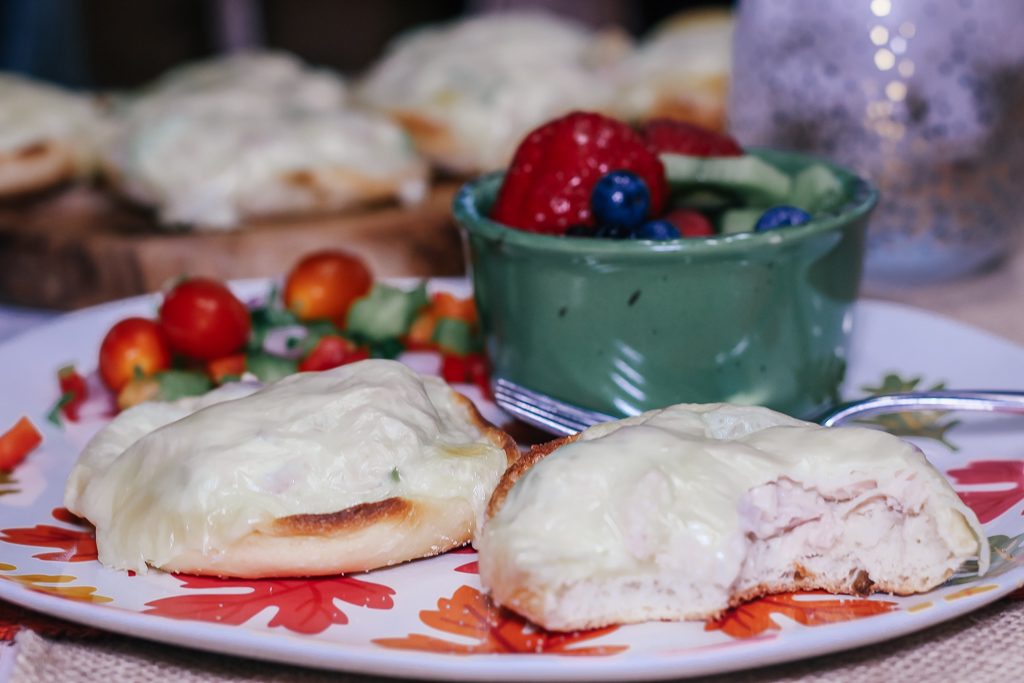 A tuna melt is just good any old time, right? There's just something about comfort foods when it's cold outside for me. Plus, it's simple and you probably have most of the ingredients. This tuna melt will also pair perfectly with lots of the easy winter soup recipes I've already shared with you.
Homemade scalloped potatoes with ham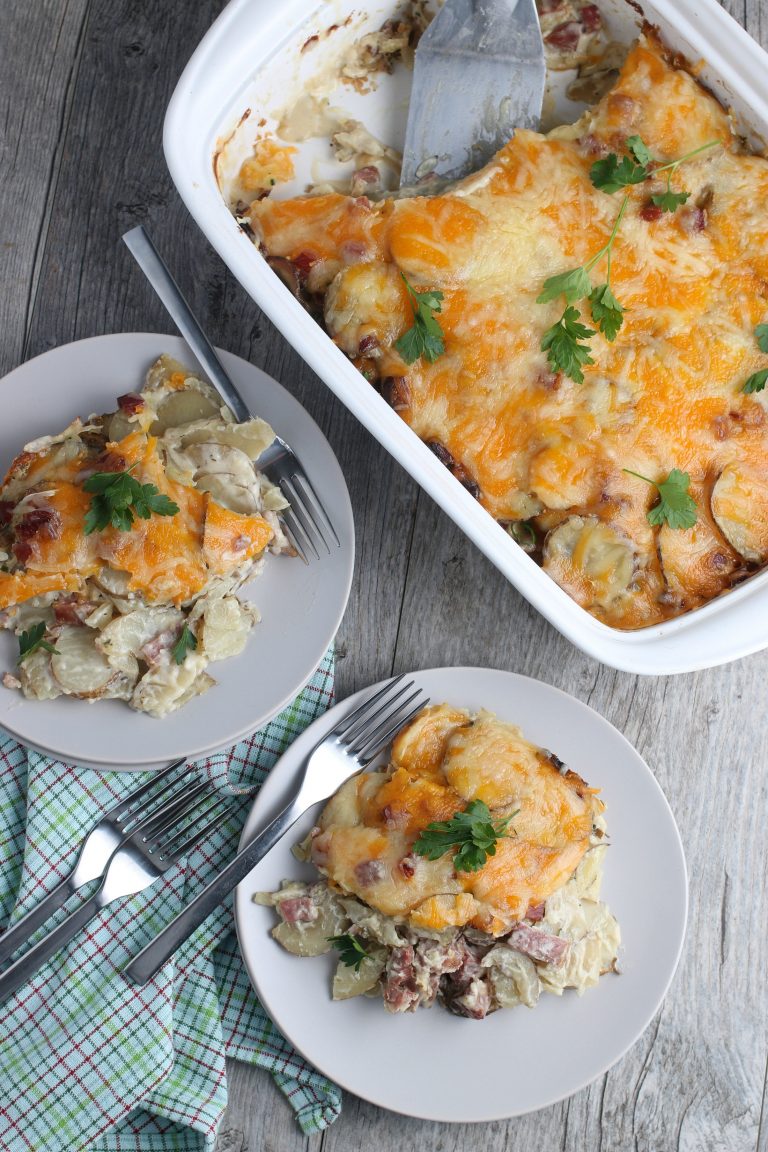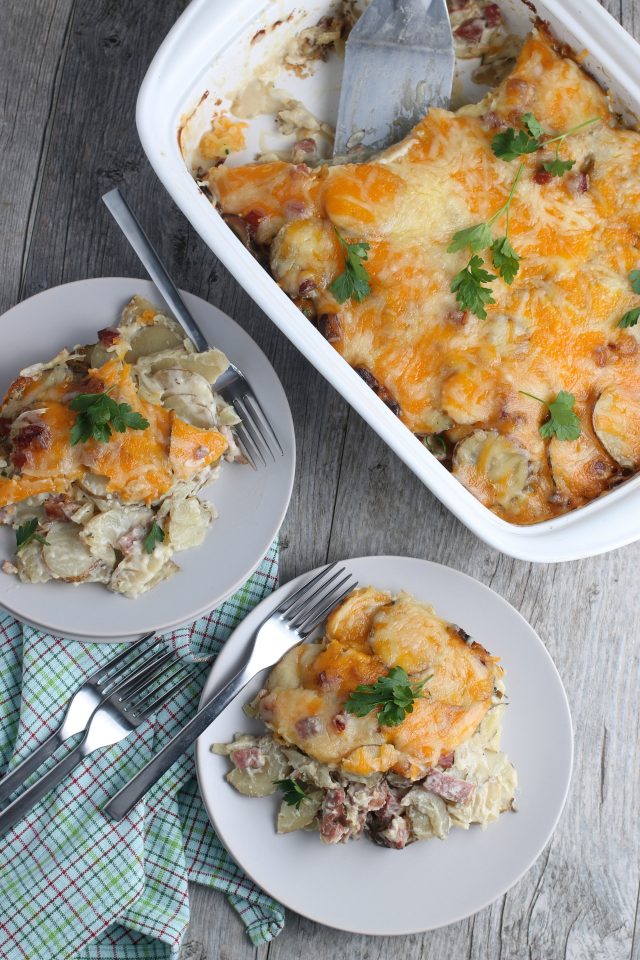 We traditionally make these scalloped potatoes with leftover holiday ham but it's SO GOOD that it's worth buying an extra ham just to make a few batches of these delicious scalloped potatoes. Grab the recipe here.
Instant Pot Chicken Tikka Masala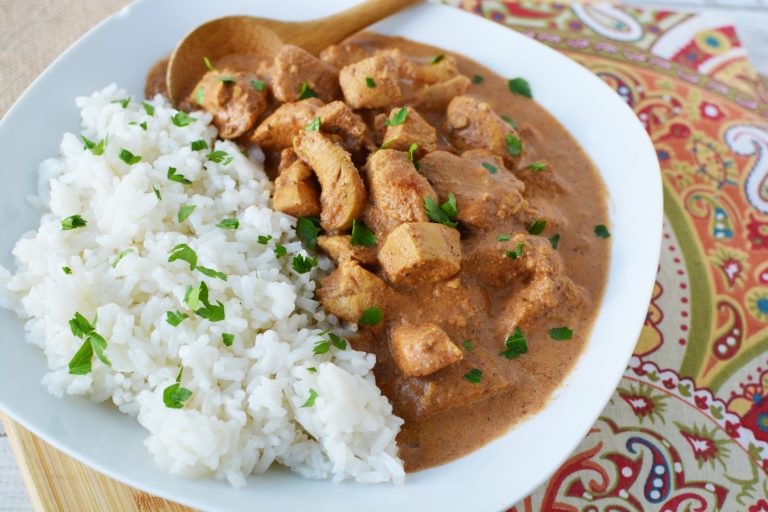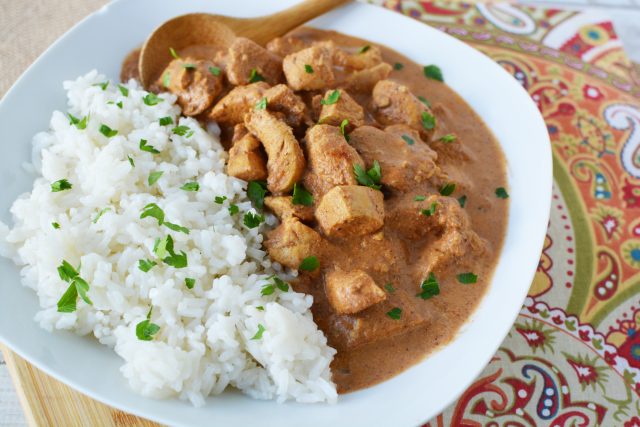 This easy pressure cooker, Indian inspired meal is a great one for cold nights. It's very, very saucy, which is great for dipping your nan bread in. Here's the recipe.
And, don't worry. This isn't spicy at all, so anyone can enjoy it.
Baked Acorn Squash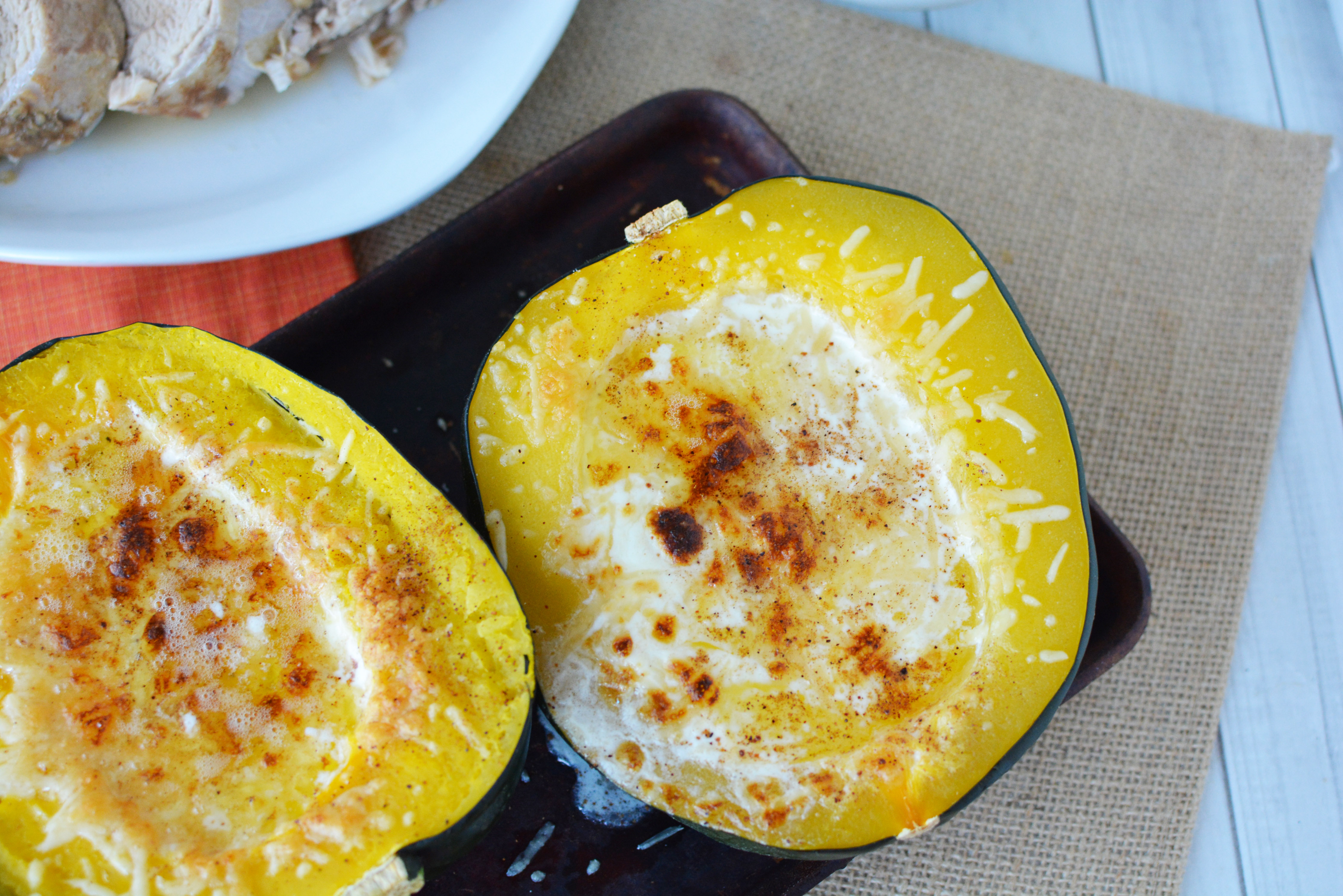 Acorn squash is a winter vegetable, so as we move into fall and beyond, you will see lots of these at the market. My acorn squash recipe is made with butter and cream and cheese so that probably cancels out the "good for you factor" of the squash but if you can overlook that, you will not be sorry you tried this indulgent dish.
Baked Blueberry and Apple Oatmeal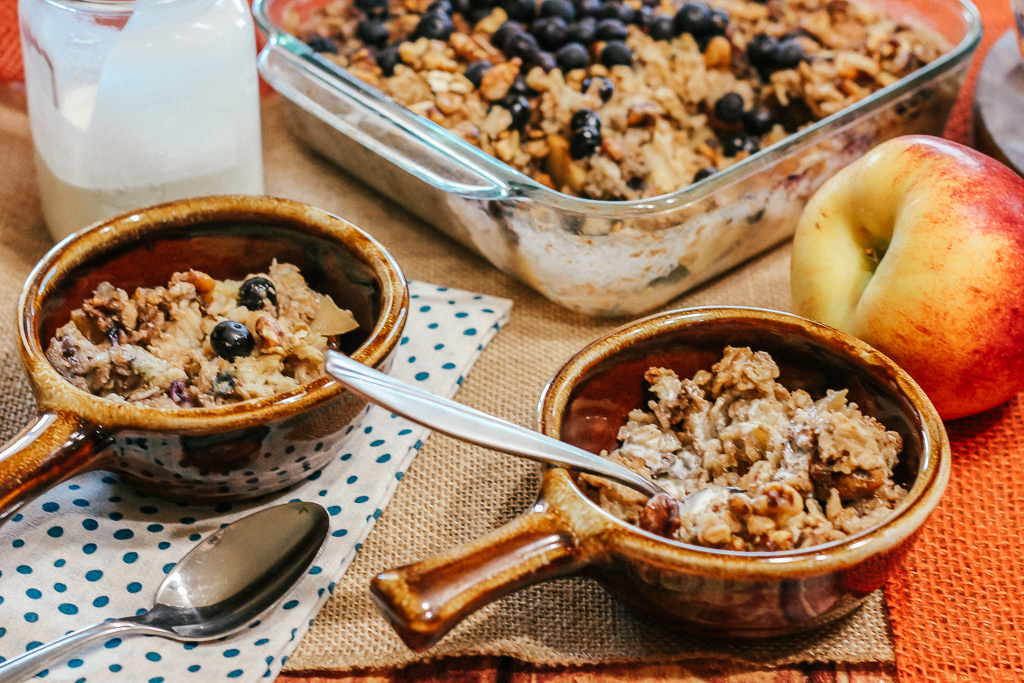 I love a warm breakfast on cold days and this loaded oatmeal gives you the fuel you need if you have to brave the cold weather outside. Grab this easy recipe here.
Chicken Verde Tacos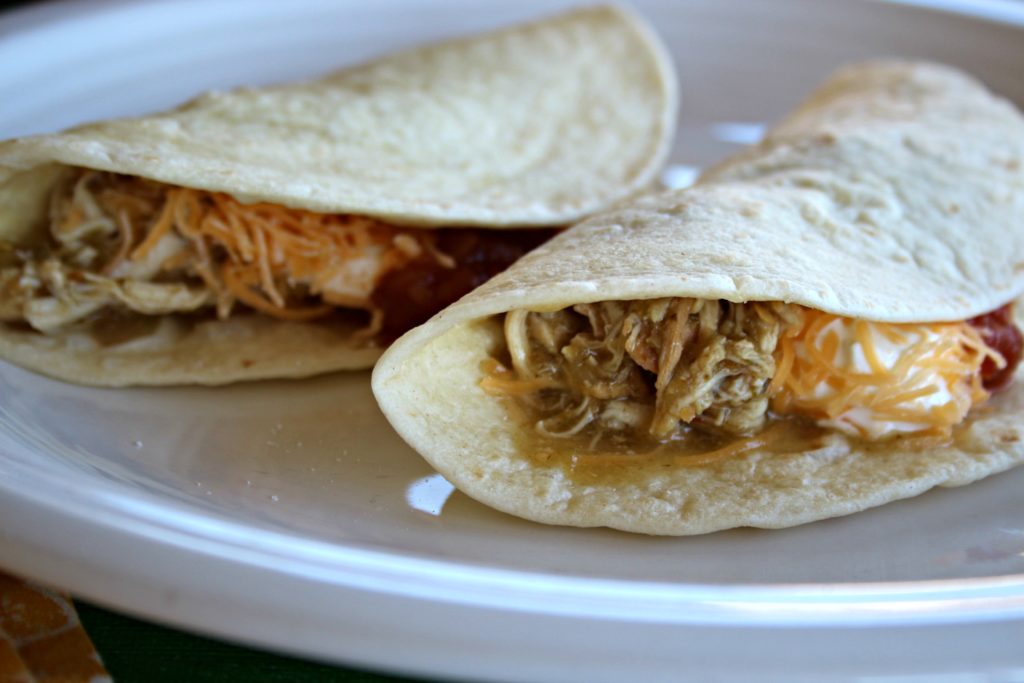 I make these in a slow cooker – I haven't tried them in the Instant Pot yet but that would be an easy adaptation. This is a good way to enjoy some flavor without adding a lot of heat. This chicken taco recipe makes a great taco night choice and it's SO EASY.
Spicy Meatloaf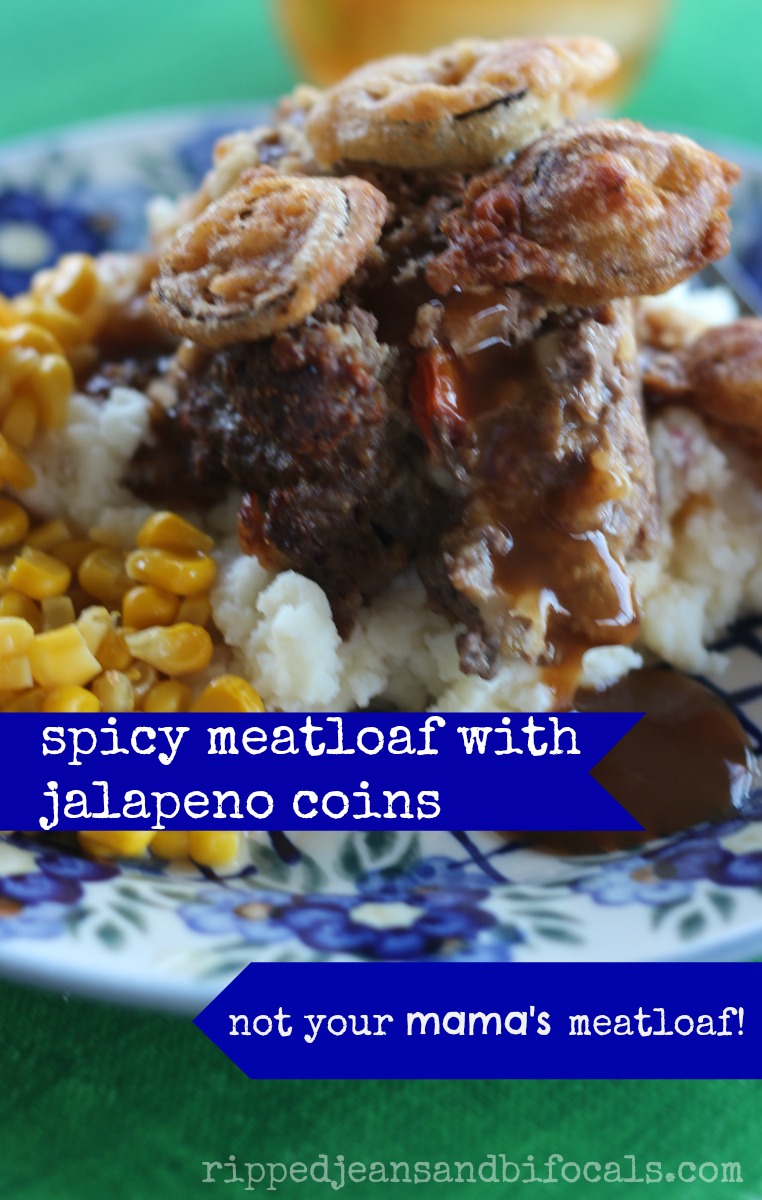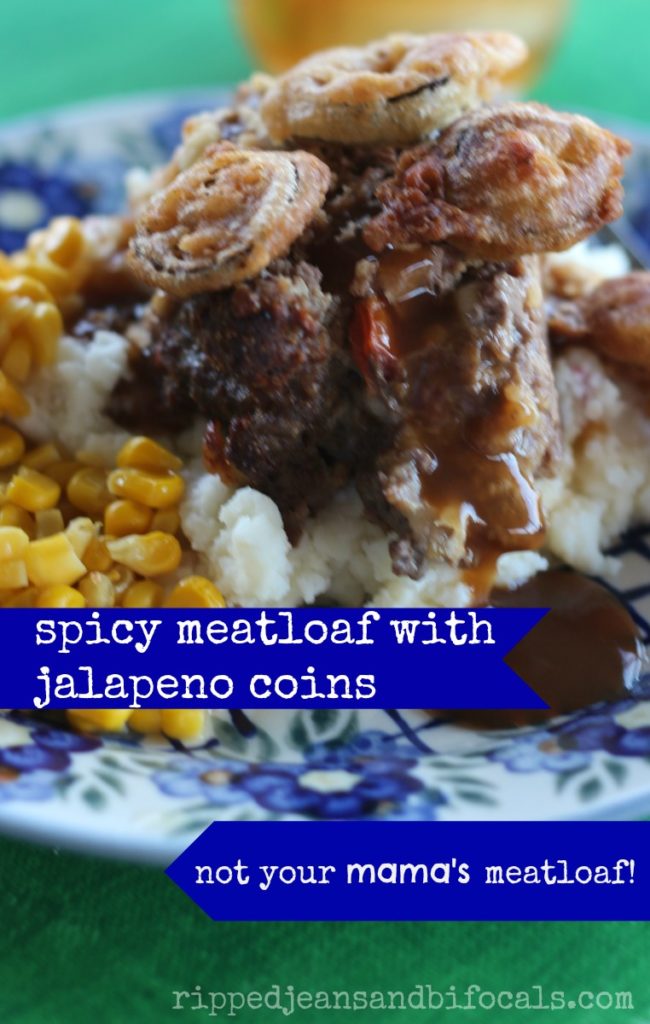 There's nothing like the cold weather to make you want that comfort food, and meatloaf means comfort food to me. If you like some heat, you'll enjoy my twist on the traditional. Grab the recipe here.
VIP Corn Casserole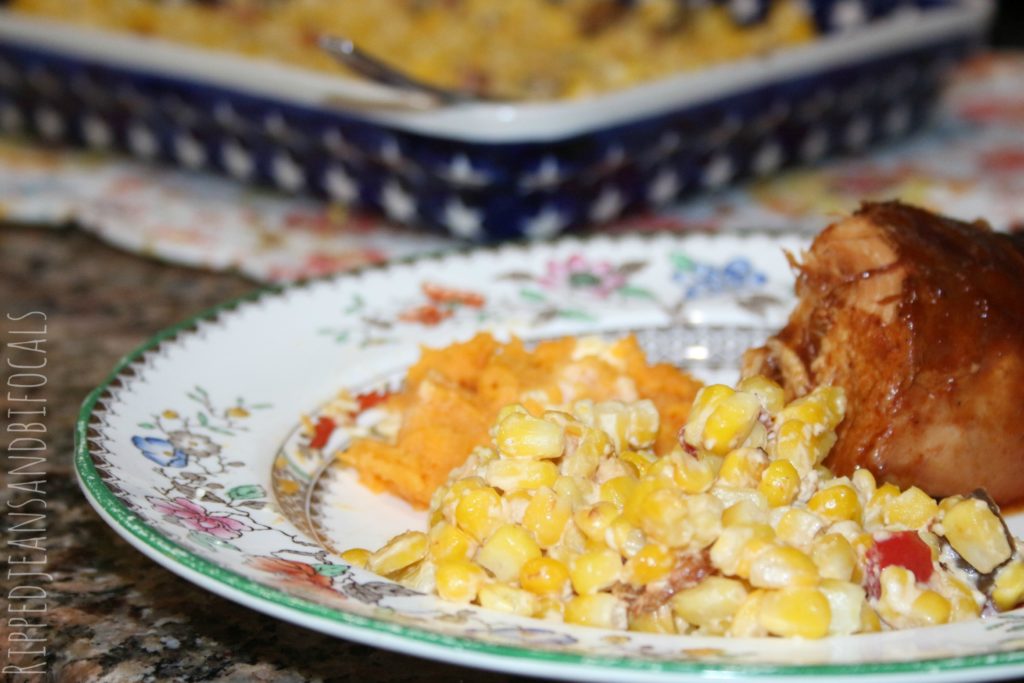 This is one from the wayback machine and I every time it pops up, I wonder why I don't make it more often. It's always on the table at Thanksgiving and most Christmases but you can definitely enjoy this every day. It's warm and creamy and indulgent – perfect for cold days.
I hope you enjoy this list of easy winter meals and that you find some new favorites. I think these are all perfect cold weather meals but you can enjoy them year 'round.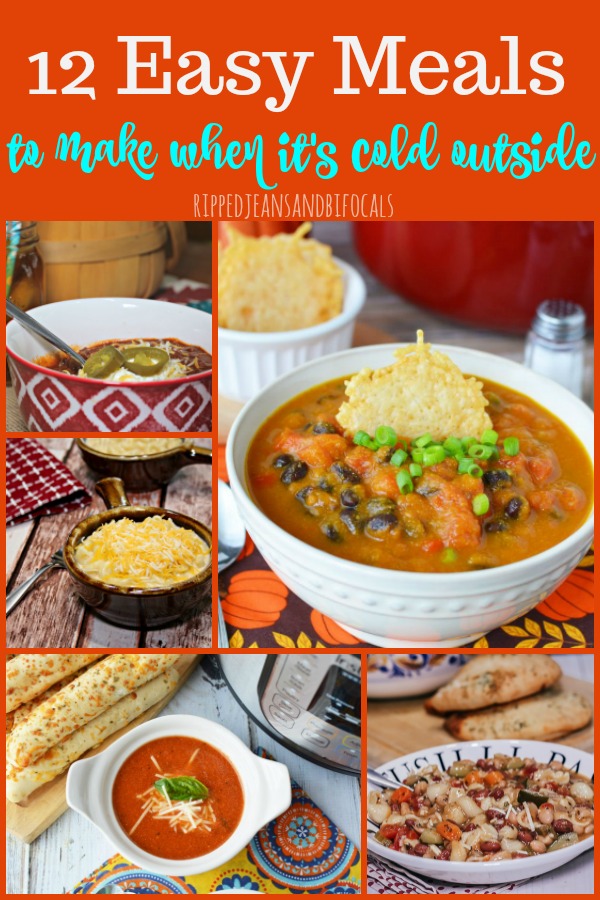 More recipe ideas: