Instant Pot Chicken Tikka Masala
(This post may contain affiliate links. Read my full disclosure.)
One of the things I miss most about living in England is the amazing Indian cuisine that's available absolutely everywhere. This Instant Pot Chicken Tikka Masala curbs those Indian food cravings and it's super easy to make.
If you want to jump straight to the recipe without my notes and recommendations, scroll to the bottom of this post to see the recipe card.
Disclaimer: We are a participant in the Amazon Services LLC Associates Program, an affiliate advertising program designed to provide a means for us to earn fees by linking to Amazon.com and affiliated sites. This post may also contain affiliate links to other sites where I will be paid a commission by the seller if you make a purchase.
Easy Instant Pot Chicken Tikka Masala
Although my favorite Indian dishes are the spicier, vegetable based meals, there's just something about a good Chicken Tikka Masala that's comforting for me. Found on most pub menus, Chicken Tikka Masala is a mild way to enjoy some international flavor and it's simple to make at home.
My Instant Pot Chicken Tikka Masala is a meal everyone in my family looks forward to. That alone makes this one a keeper, right? Everyone eats it without whining. Winning.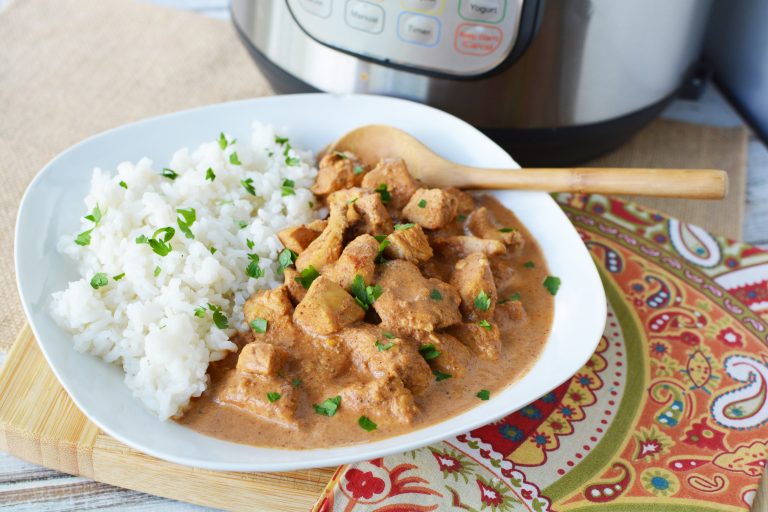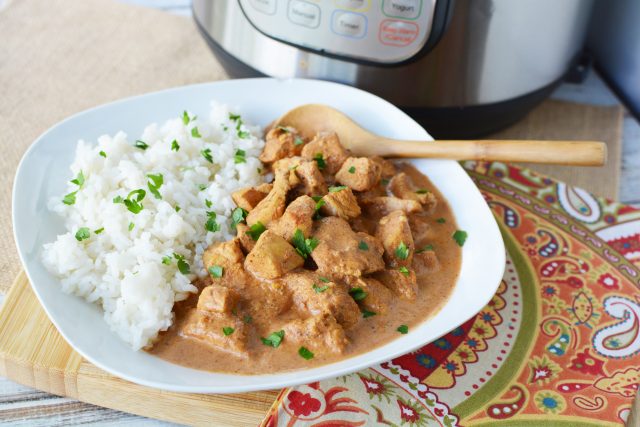 This Instant Pot Chicken Tikka Masala is one of my favorite quick family meals and I love the ease of making it in my pressure cooker, although it does require a little bit of prep work.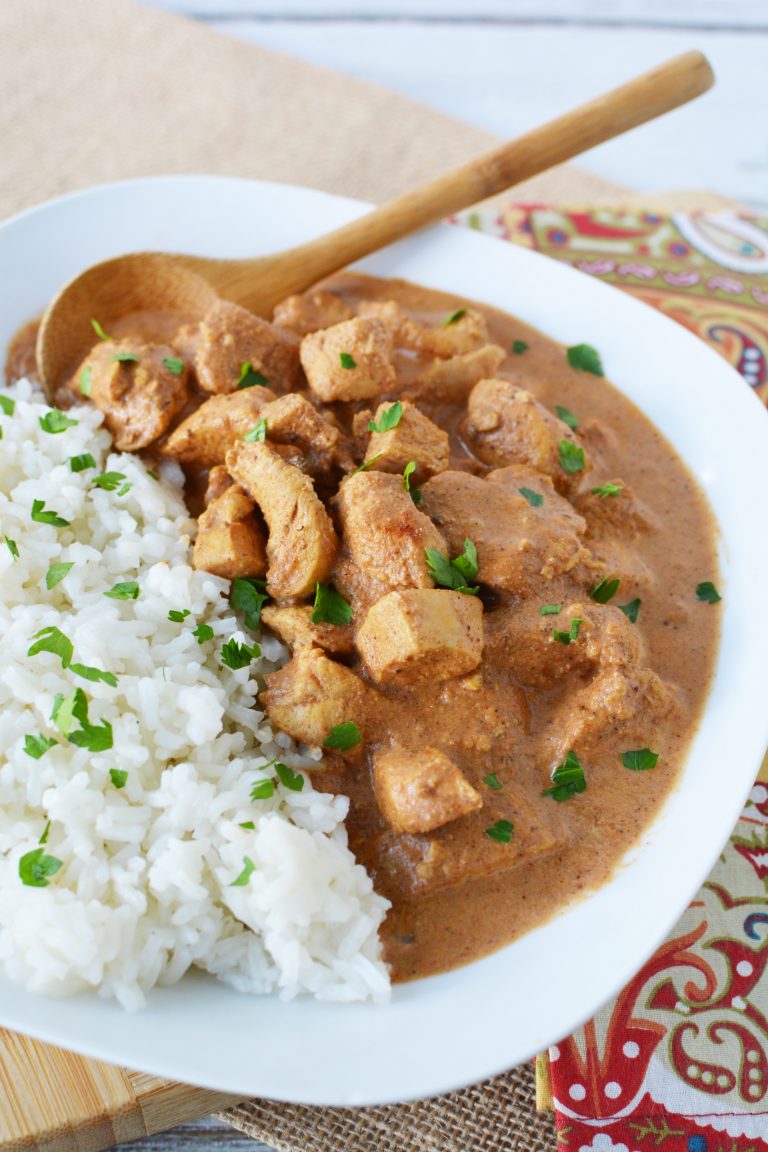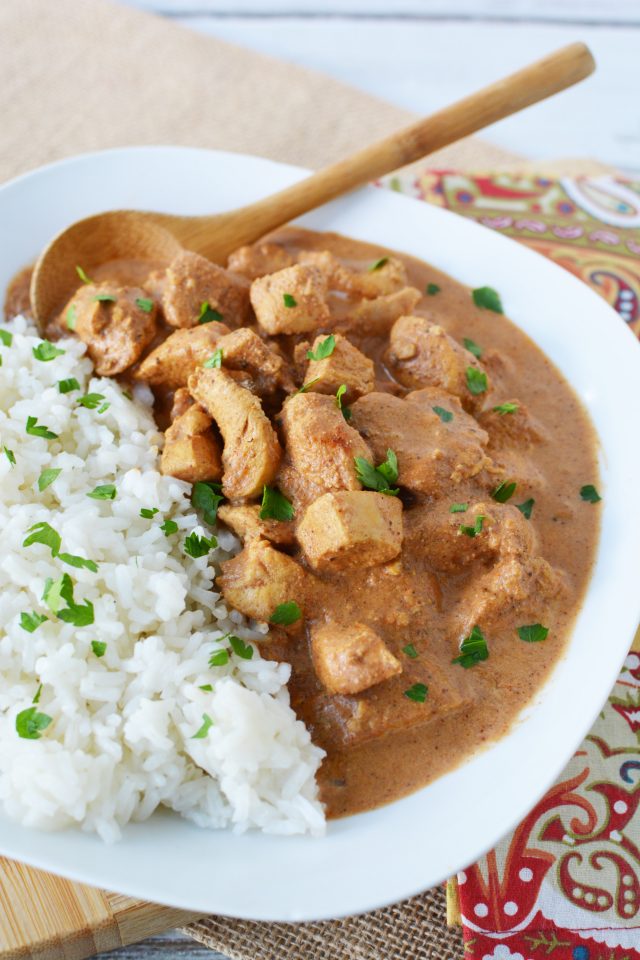 This is a very saucy recipe by design. It's great over rice – you'll need to make the rice in a separate pot – or with naan for dipping. Or both. Go crazy.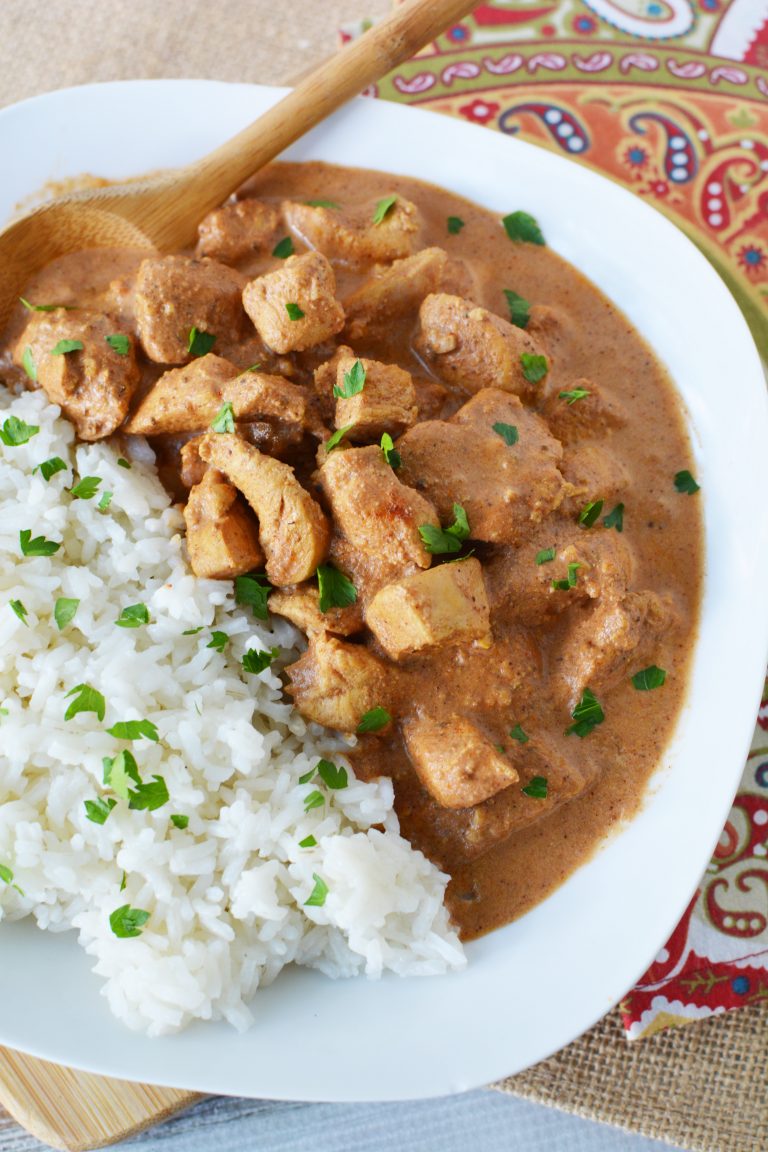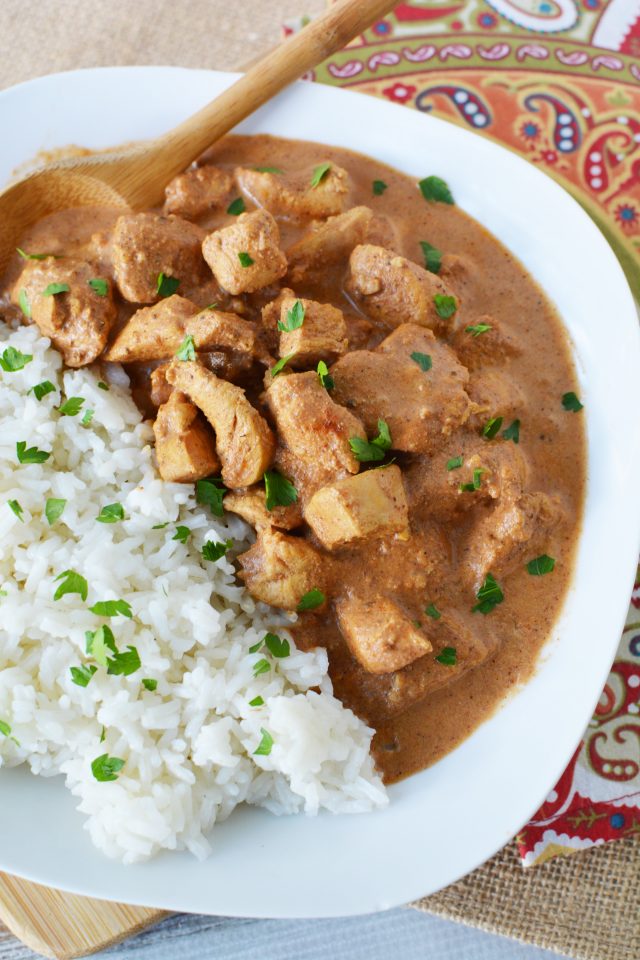 Get chicken delivered to your door. Easiest freezer stocking EVER. Shop Perdue Farms now.
This is good with any sort of rice. Basmati rice is the most authentic but it's really good with sticky white rice or even brown rice.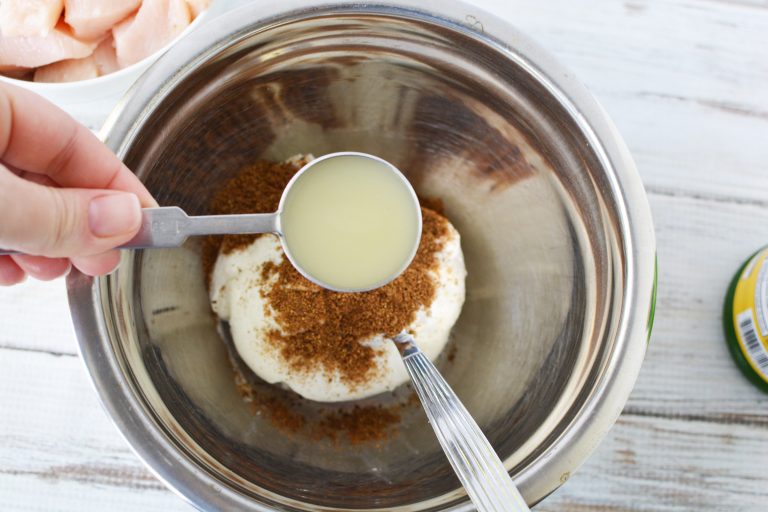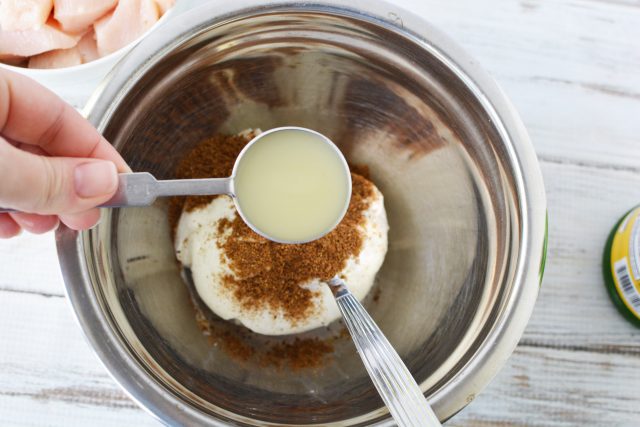 Marinating the chicken in the yogurt for at least an hour is a must. I've marinated it for longer and had the same type of result. I've left the meat in the marinade bag overnight in the fridge.
The yogurt makes the chicken super moist.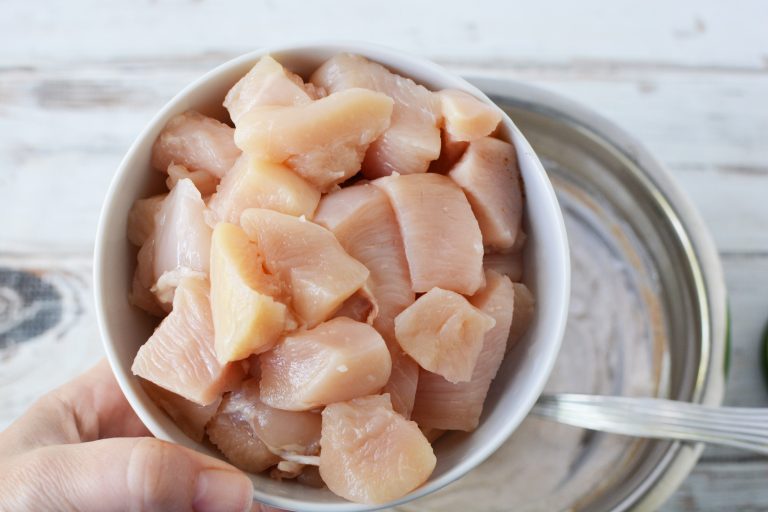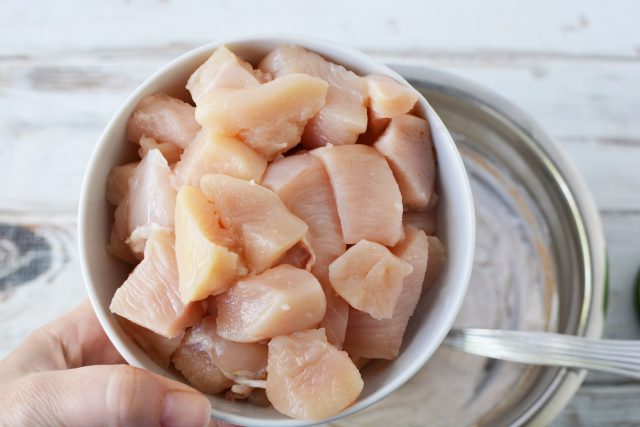 I have never substituted turkey or pork for the chicken but I have substituted chopped veggies for some of the chicken when my chicken on hand hasn't measured up to quite a pound.
My favorite veggies to use in this are red pepper strips, onion, cauliflower and peas. You can easily use whatever you have on hand or leftovers.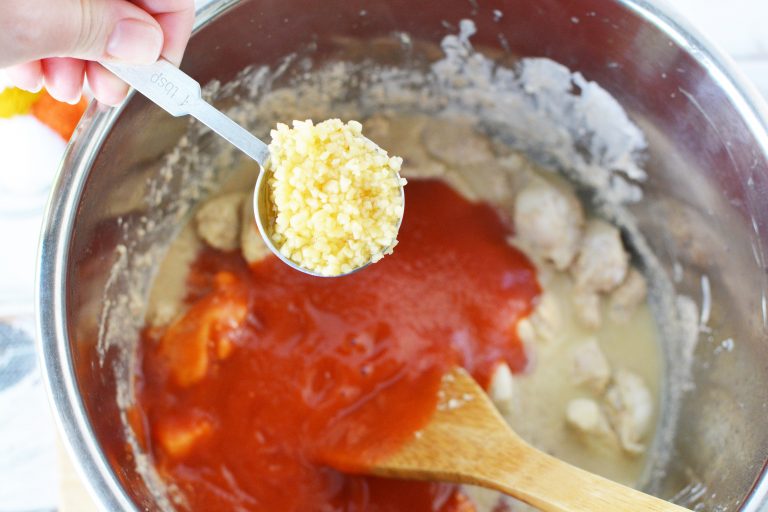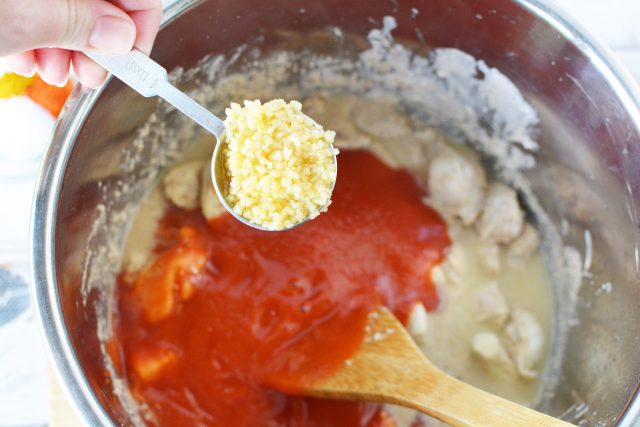 I like to use minced garlic off the grocer's shelf versus fresh garlic. Yes, I know fresh is always better but the minced garlic is just SO. MUCH. EASIER.
If you want to reduce the fat a little bit you can try subbing half and half for the heavy cream. I haven't tried that with my Instant Pot Chicken Tikka Masala but I do use half and half in my Instant Pot Tomato Soup Recipe, when the original recipe called for heavy cream so it would probably work.
As I lean more toward a grain free and dairy free lifestyle, I'm thinking of using full fat coconut milk versus the heavy cream. I use this brand of canned coconut milk in most of my cooking now and I notice very little difference in taste of texture of my food. I'm still trying to figure out a good substitute for the yogurt, though.
Want more Indian flavor or something more plant-based? A lot of the soups on this list of vegetarian soups are waiting for you!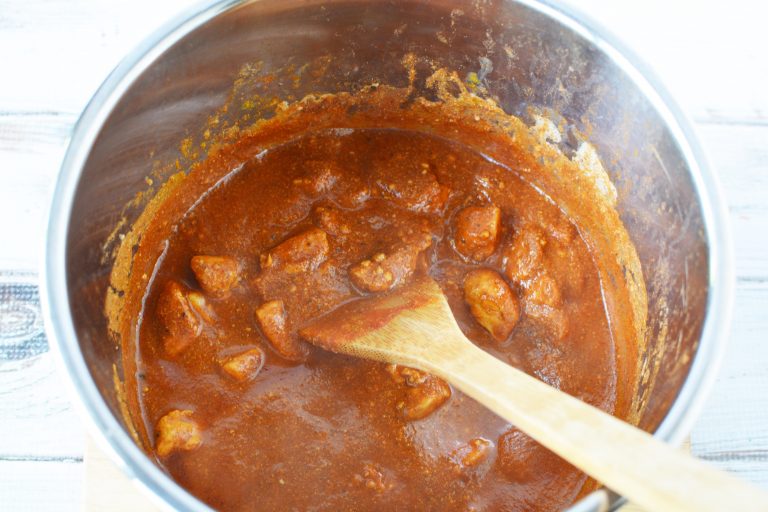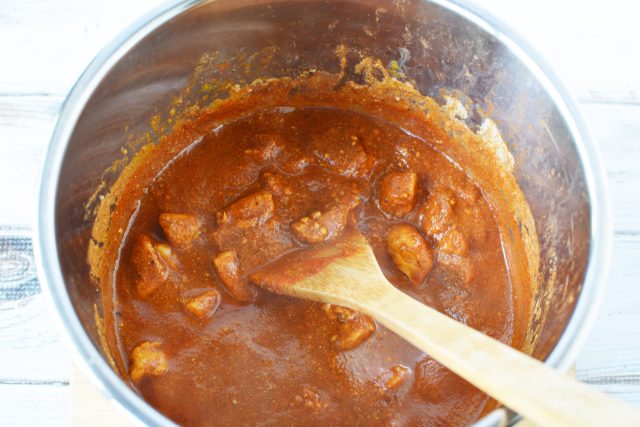 This is one of the easiest savory dishes I make. If I didn't have one kid who absolutely can't take heat, I'd add some crushed peppers to the mix to give it a little kick, although chicken tikka masala isn't typically a spicy dish.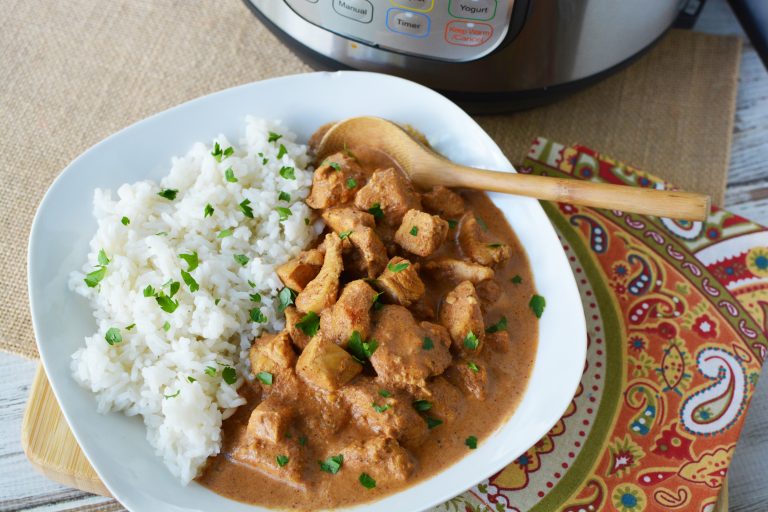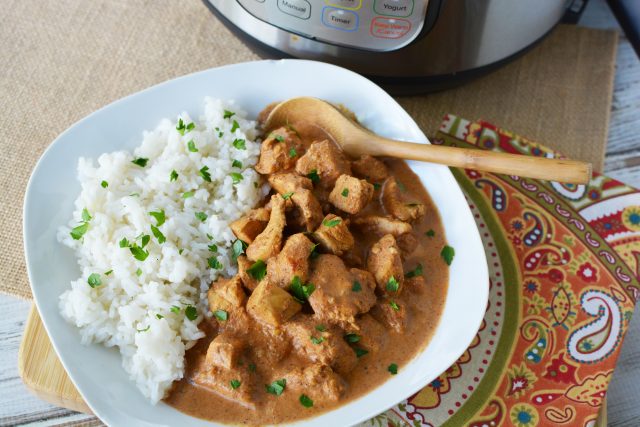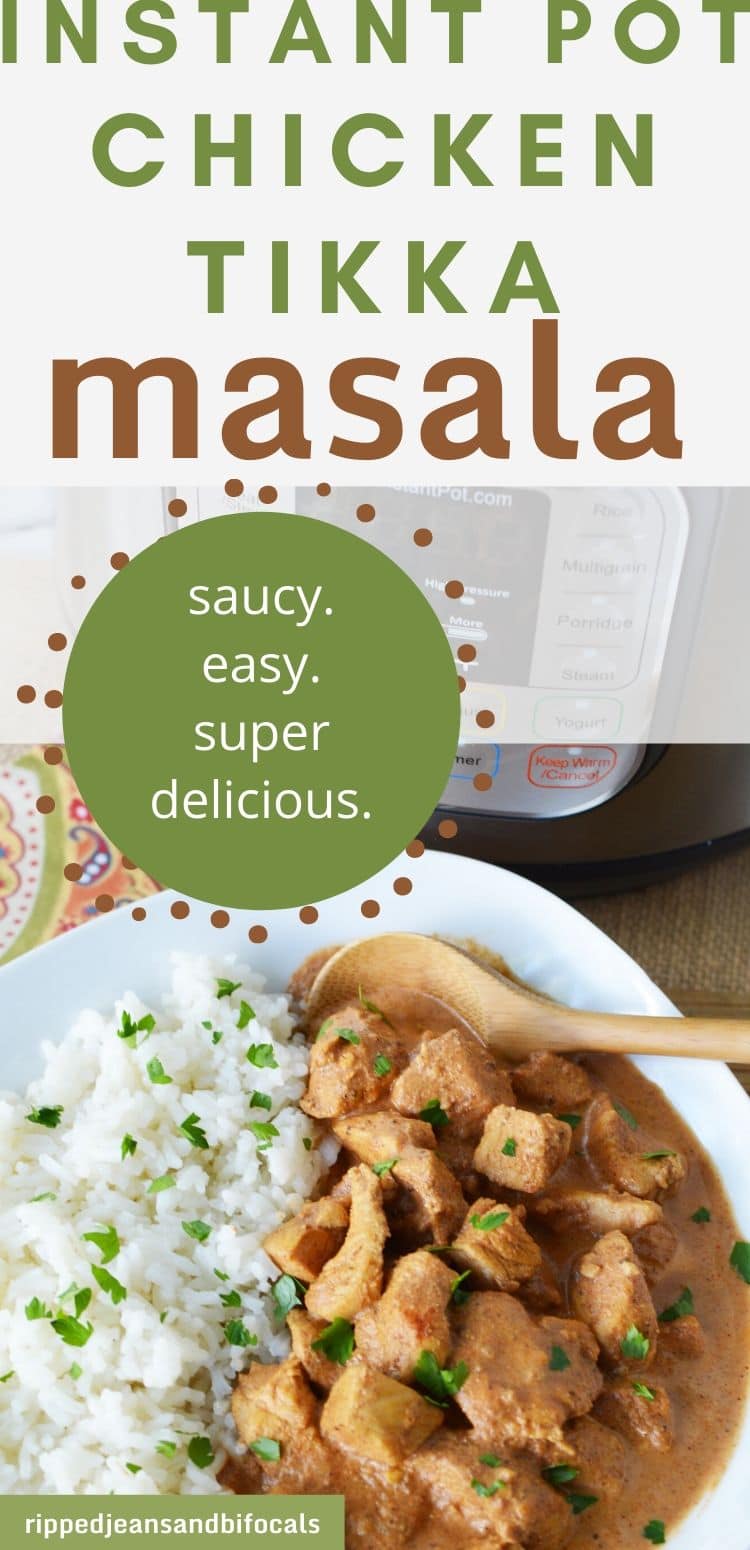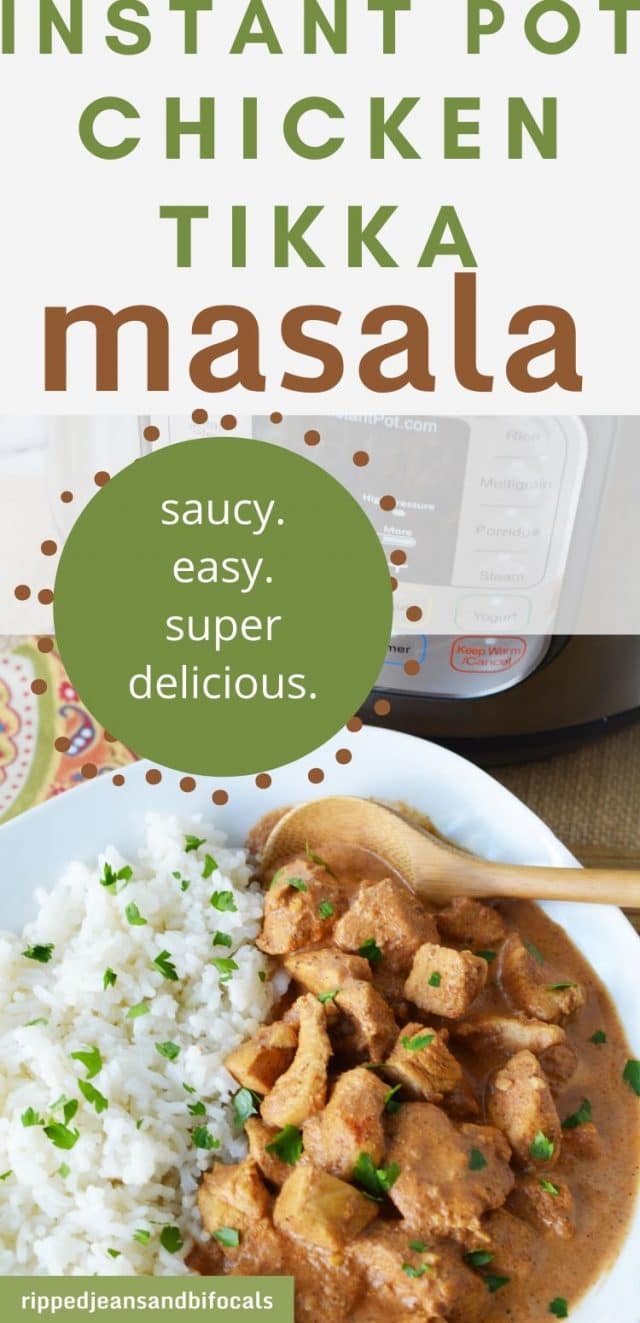 I hope you enjoy and love!
Try my other Instant Pot favorites:
Orange Chicken, Minestrone, & Sweet Potato and Jalapeno Soup
Ultimate list of easy weeknight meals
Instant Pot Chicken Tikka Masala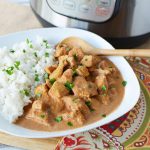 Yes, you can make chicken tikka masala in your Instant Pot and it's easy!
1 lb chicken breast, cubed
1 7 oz container of plain Greek yogurt
1 tbsp (+ 4 tsp reserved) Garam Masala
1 tbsp lemon juice
1 15 oz can tomato sauce
2 tbsp minced garlic
1/2 tsp paprika
1/2 tsp tumeric
1/2 tsp sea salt
1 cup heavy whipping cream
cooked white rice
chopped, fresh cilantro
Mix yogurt, 1 tbsp of Garam Masala and lemon juice. Add chicken and stir to evenly coat. Refrigerate for at least one hour.

Add chicken and marinate to Instant Pot. Set to saute until chicken is no longer pink, stirring frequently.

Add tomato sauce, garlic, 4 teaspoons Garam Masala, paprika, turmeric and salt and mix well.

Place the lid onto the instant pot and seal shut. Close the pressure release valve. Set the instant pot to manual, high pressure for 10 minutes.

When cooking cycle is complete, quick release pressure and carefully open instant pot.

Slowly stir in heavy cream. 

Serve with white rice and topped with chopped fresh cilantro. 

Serves 4