This shop has been compensated by Collective Bias, Inc. and its advertiser. All opinions are mine alone and should not be taken as medical advice. #FindRestEasy #CollectiveBias
I love comfort food and I love spicy food…when I can have both in one bite, well…that's pretty much my idea of perfect.
But, as much as I hate to admit it, the older I get the more spicy food stays with me, and not in a good way.
This is one of my favorite spicy comfort foods. Its meatloaf kicked up a few notches. There's all kinds of goodness in this recipe – zippy pepper jack cheese, crunchy, French fried onions and my favorite: sizzling fried jalapeno coins.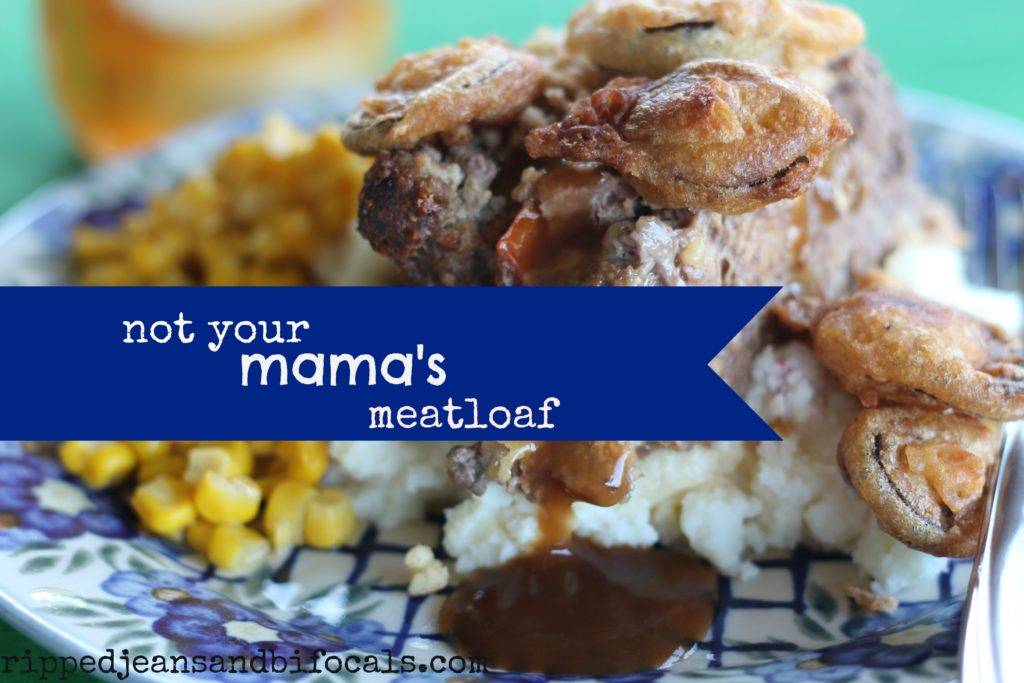 Doesn't this sound amazing?
It is! I've always loved a little heat with my food. The hotter the better. Spicy? Sign. Me. Up.
Here's the thing, though: as I get older, my body doesn't react well to spicy or acidic foods, no matter how much I love them.
Have you ever tried to go to sleep when you have raging heartburn? It sucks. No one likes to try and sleep when they're not feeling well and no one likes to lose sleep because heartburn keeps them awake. Especially not moms. Sleep is pretty important for moms, ya know. How good of a mom can you be if you're a walking zombie? The answer: not very. I know, there's always coffee but too much coffee makes said raging heartburn even worse.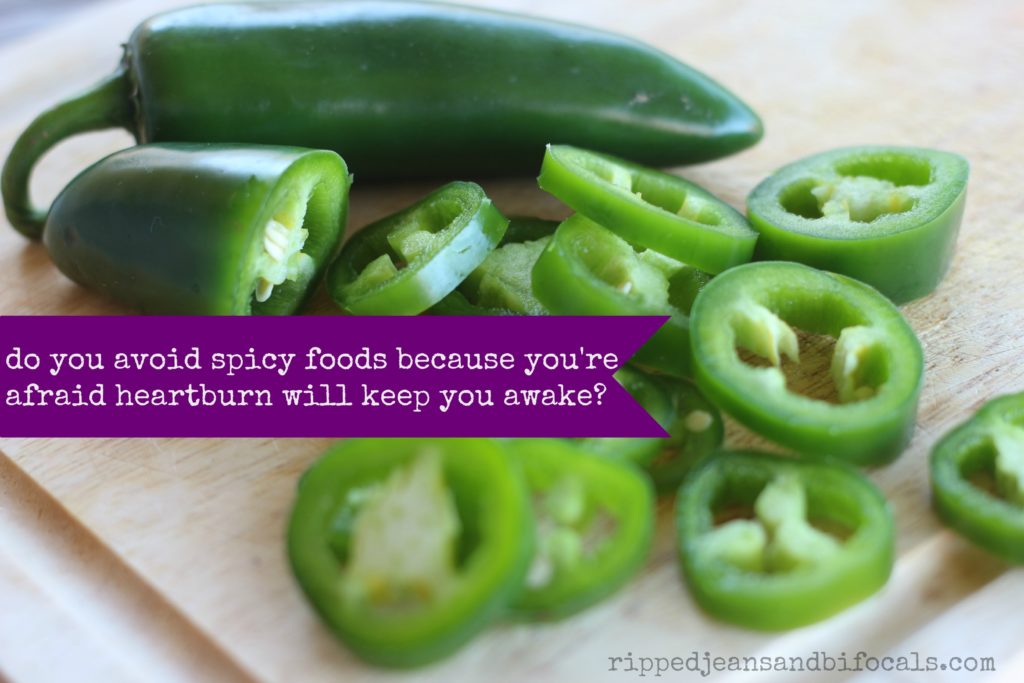 My "Not Your Mamas Meatloaf" is seriously amazeballs.  If you love spicy foods but they don't love you back, there's hope for you. I totally rely on Nexium 24HR when I want to indulge in my so-loved fiery goodies. It's one pill a day and it's been a very easy fix for my heartburn.
The recipe card is at the end of this post and you can "Pin" the image below to one of your favorite Pinterest boards.
Do you live near a Walgreens? Walgreens is awesome. Seriously one of my favorite places to be. Walgreens' March message is "The Better You Sleep, The Better You Feel." If that's not the truth, I don't know what is. As a busy mom, I don't feel like I ever get enough sleep but I do know that good sleep makes a huge difference in the way I go about my day.
Sleep makes me a much nicer person…I'll just put that out there.
As I get older, I notice a direct relationship between what I eat and how I sleep. If I eat heavy or spicy foods, Mr. Heartburn makes a not-so-happy appearance. But I do love me some spicy foods…especially this meatloaf!
Nexium 24-hour helps with heartburn so your rest isn't interrupted because of heartburn. Nexium does NOT contain a sleep aid but it CAN help alleviate those pesky heartburn symptoms that can keep you from getting good sleep.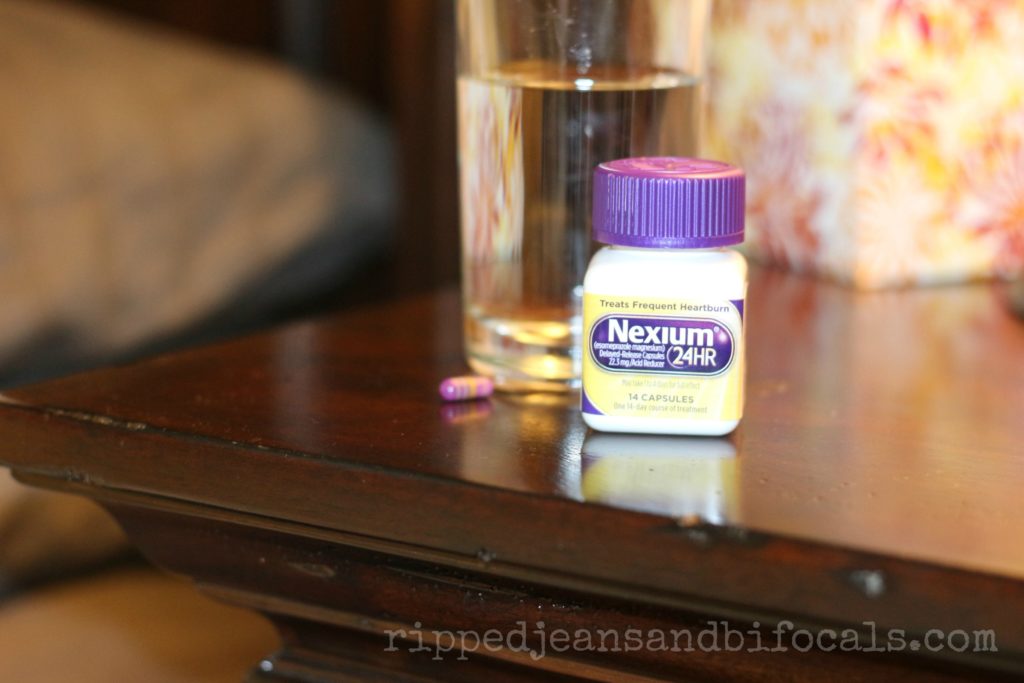 If your aches and pains are messing with your sleep, check out Advil PM. It can help those suffering from occasional minor aches and pains fall asleep soundly and awake well-rested when used as directed.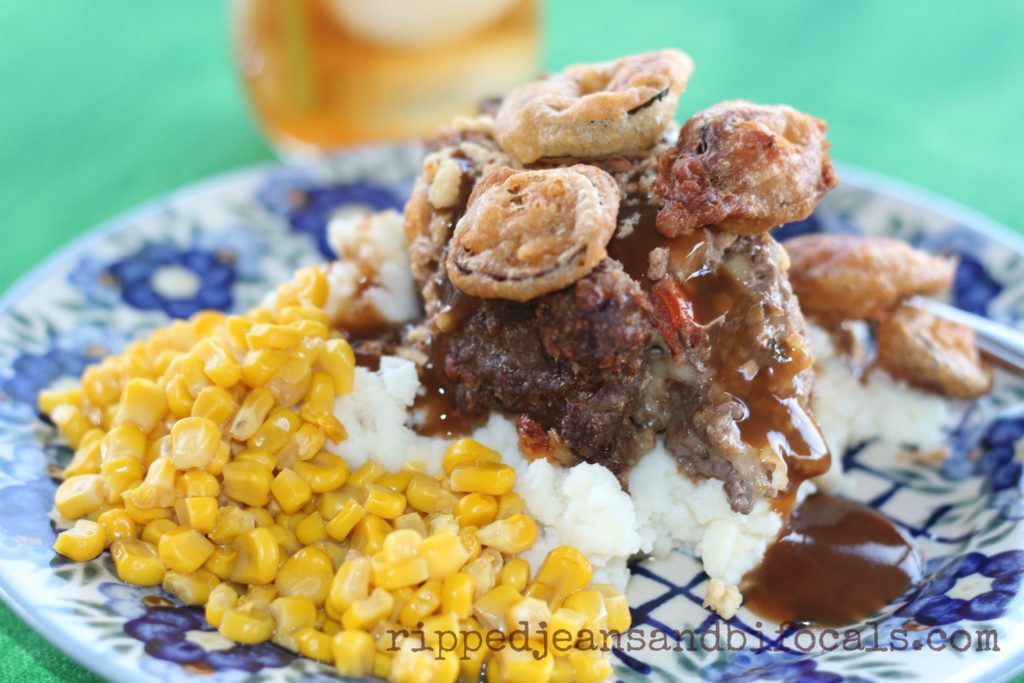 If you have a Walgreens in your neck of the woods, these products are available.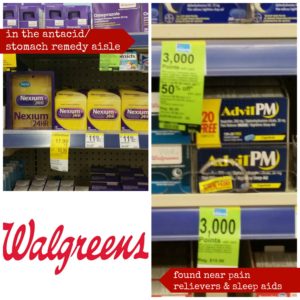 If you participate in the Balance Rewards program, you can earn 3,000 points when you purchase Nexium 24HR, Advil PM and Emergen-Zzz* during the month of March. How cool is that?
*"These statements have not been evaluated by the food and drug administration. This product is not intended to diagnose, treat, cure or prevent any disease"
Y'all, I hope this helped. Please keep in mind that these are only my opinions on some Walgreens awesomeness and nothing I said should be interpreted as medical advice.
But I'm an expert meatloaf maker…I'll just put that out there. Give "Not Your Mama's Meatloaf" a go and see if you don't agree. It looks pretty fancy…well, as fancy as meatloaf can look…but it's easy enough for a weeknight. The jalapeno coins take a little bit of effort but they're SO WORTH IT and really make the dish pop!
Enjoy!
Ingredients
2 pounds lean ground beef
1 cup fine breadcrumbs
2 Roma tomatoes, diced
1 tbsp garlic powder
1 envelope of instant onion soup mix
2 eggs, beaten
4 oz diced pepper jack cheese
1 cup french fried onions
3 large jalapenos, sliced and seeded
1/2 cup flour
1/2 table spoon baking powder
1 teaspoon garlic powder
3/4 cup of safflower oil (Do NOT use olive oil)
Instructions
Combine beef, breadcrumbs, tomatoes, garlic powder, onion soup mix, eggs, and cheese into a large mixing bowl. Using your hands, thoroughly combine all ingredients
I usually let the beef and breadcrumbs sit at room temperature for about 15 minutes...it's more comfortable to work with than straight-out-of-the-fridge ingredients
Press into loaf pan and bake in a 375 oven for 50-60 minutes, until meat is no longer pink
To make jalapeno coins: Slice and de-seed jalapenos. I strongly recommend wearing gloves while working with the jalapenos: the juice tends to linger on your hands for awhile no matter how much you scrub them
Combine the flour, baking powder and garlic in a small mixing bowl. Add enough cold water to make a batter - should be just a little bit thinner than pancake batter
Heat the oil in skillet to medium high
Dunk the jalapeno slices in to the batter then pop in the hot oil. Cook for about 5 minutes (turning once) or until the jalapenos are golden brown. Drain/cool on paper towels
To serve: lay slices of meatloaf over mashed potatoes. Spoon brown gravy over top (I usually use gravy from a jar) and top with french fried onions and jalapeno coins
https://rippedjeansandbifocals.com/not-mamas-meatloaf/
Thank you for reading!
Follow Ripped Jeans and Bifocals's board My original recipes on Pinterest.
A vote on Top Mommy Blogs helps my site a ton. It's super easy and besides…you know you wanna click my button.
(Visited 534 times, 116 visits today)