This
acorn squash side dish
just screams fall to me. I know it's almost time for sweaters and leggings and pumpkin spice everything but when I think of fall, this is the yummy image that pops into my brain. This is my very favorite side dish. I love, love, love it. Acorn squash is easy to find around here, esepcially in the fall when it's in season, but I will make this dish any time I can find nice acorn squash. I love to serve this with pork but that's just kind of my thing…it's good by itself or paired with any main dish. This version is actually a skinnied down version of how I used to make it – believe it or not! I used to be heavier handed with the butter and cream but I've reduced the amounts in an effort to lighten it up a little bit, but the rich ingredients do put it in the indulgent category. One of my kids is super picky and has declared open war on all vegetables and he will eat this. I don't think he actually realizes this dish is a vegetable, so I'm not going to clue him in. Shhh!
acorn squash side dish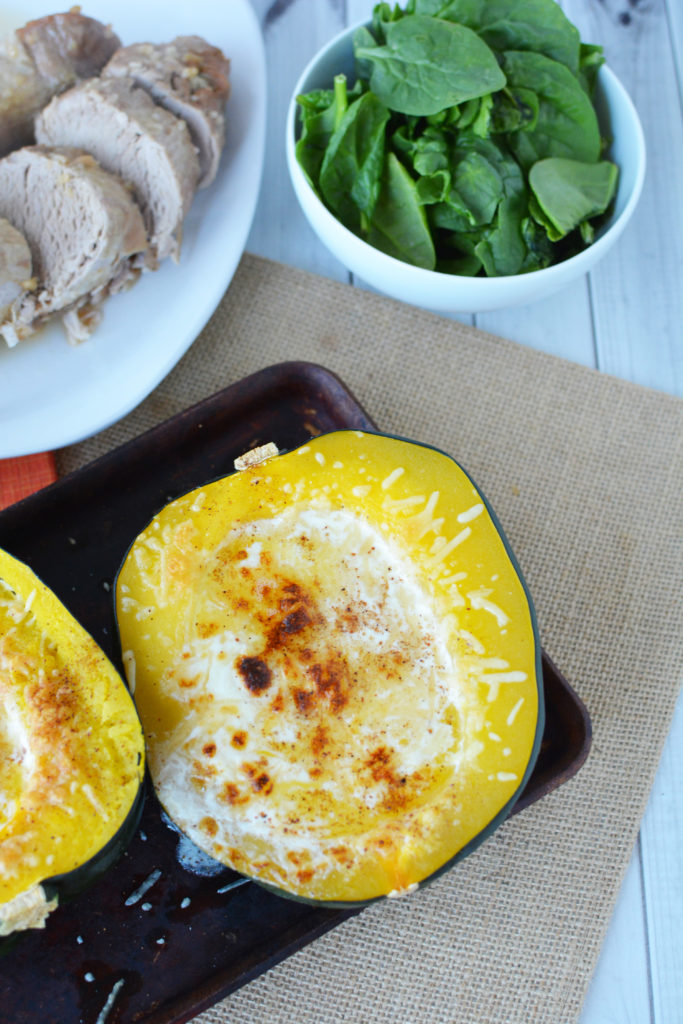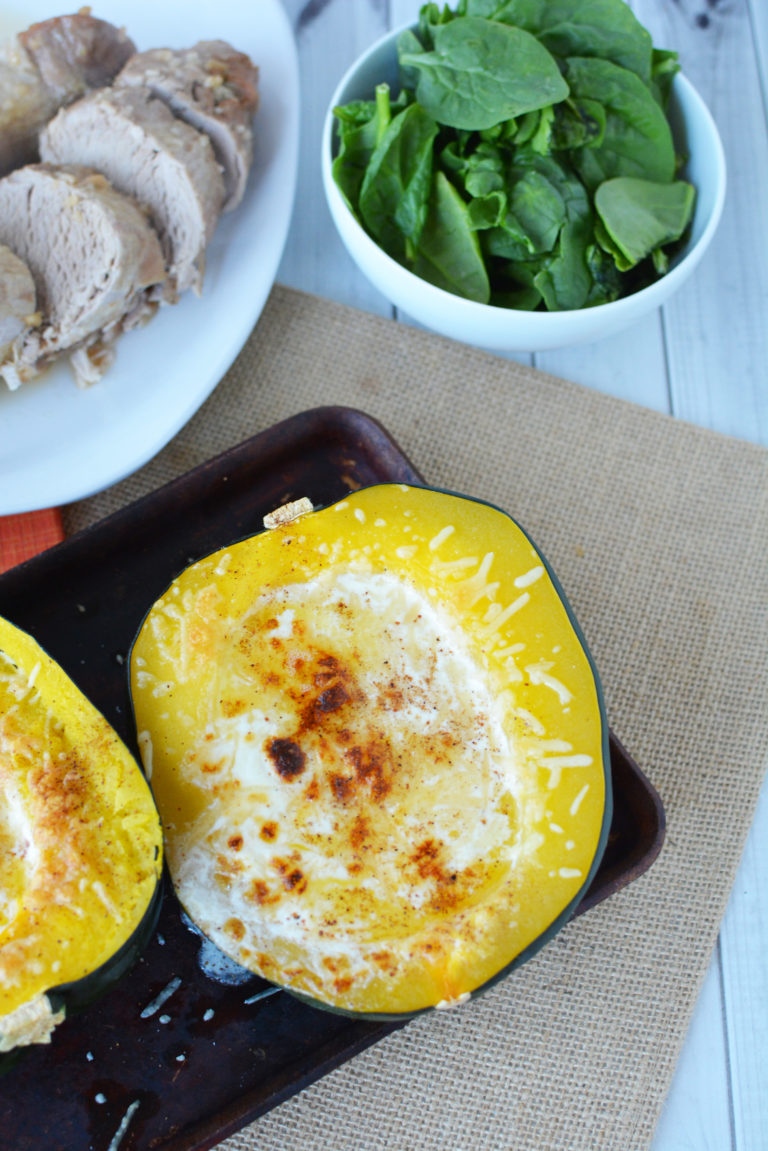 Acorn squash side dish
Ingredients:
1 acorn squash
2 tablespoons butter, cubed
1/2 cup heavy whipping cream
1/2 cup shredded Parmesan Cheese
ground nutmeg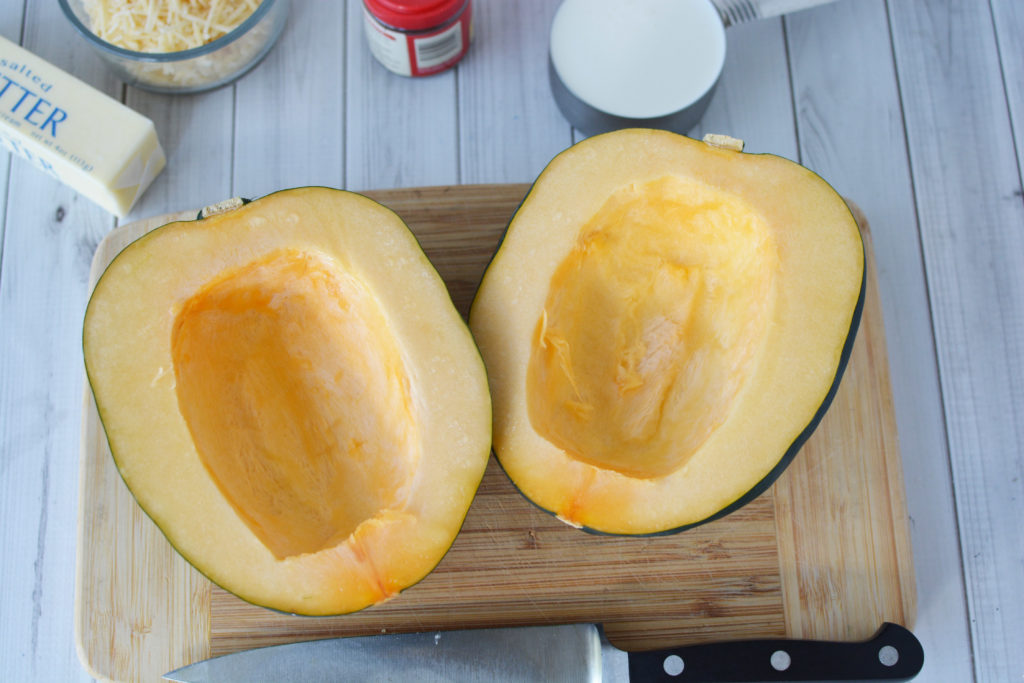 Directions:
Preheat oven to 400.
Cut squash in half, remove seeds with a spoon and discard. Place 1″ of water into a baking dish. Place squash, cut side down, into the dish and bake for 15-20 minutes or until squash is tender.
Remove from oven.
Remove squash from the pan, drain the water and return the squash, cut side up. (Or, remove squash and place onto another pan as I did.)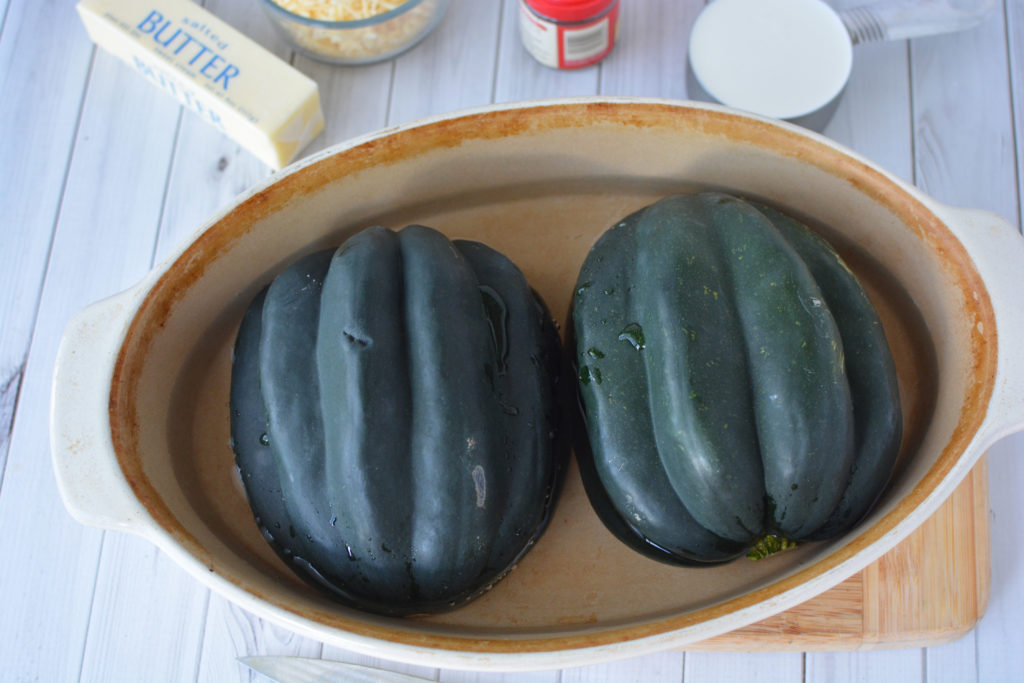 Place 1 tablespoon of butter into each squash cavity. Divide heavy whipping cream evenly between each squash and sprinkle with equal amounts of Parmesan cheese and ground nutmeg.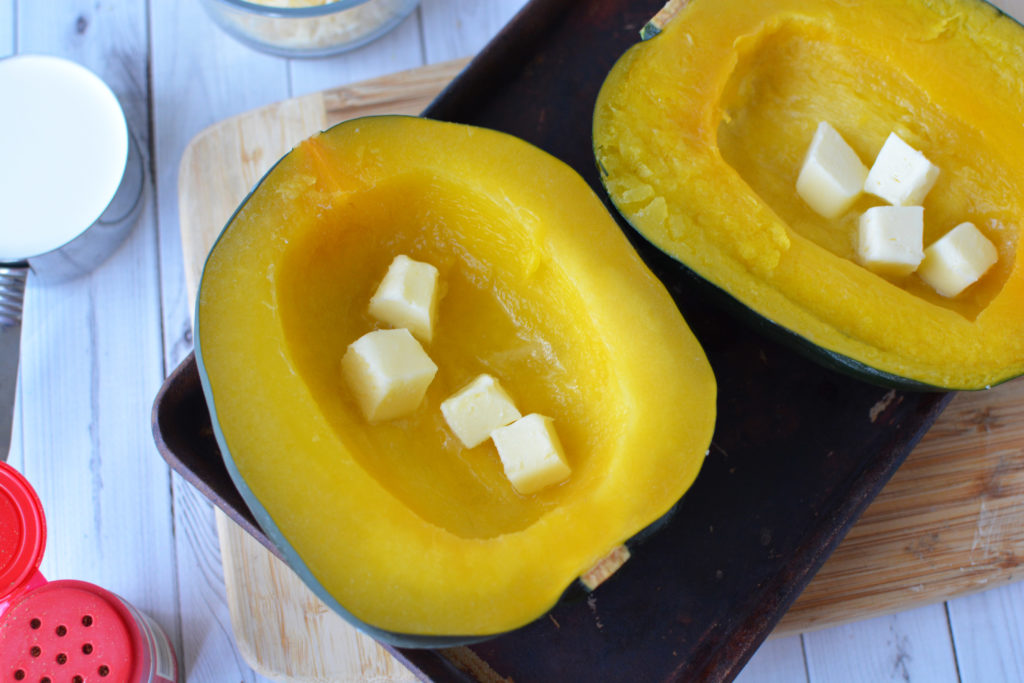 Broil for 5-10 minutes until cheese is bubbly and melted. Serve immediately.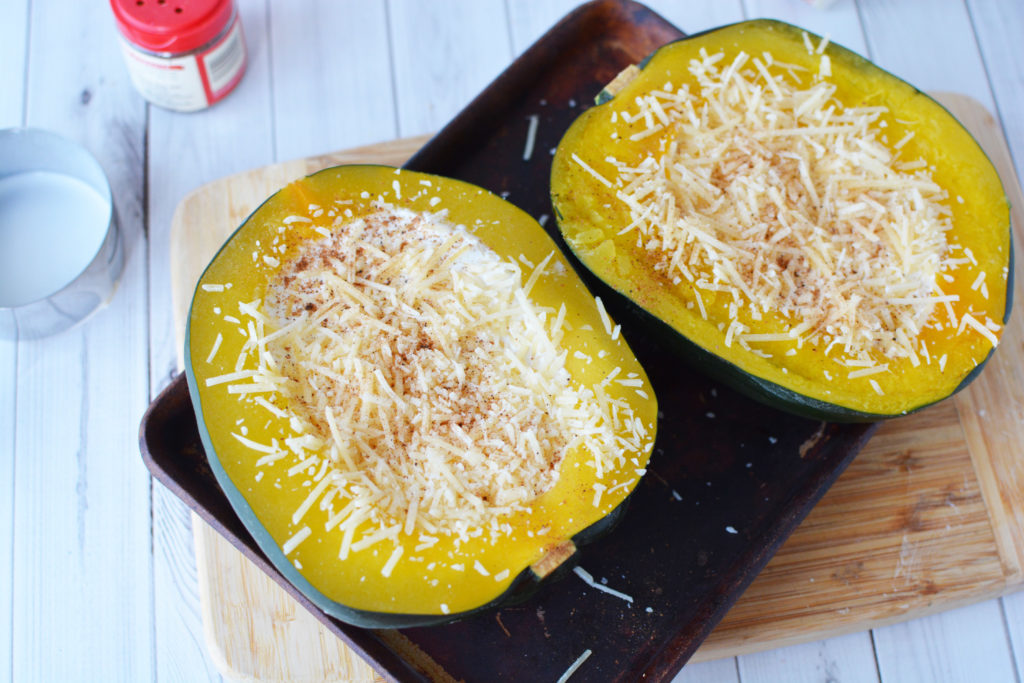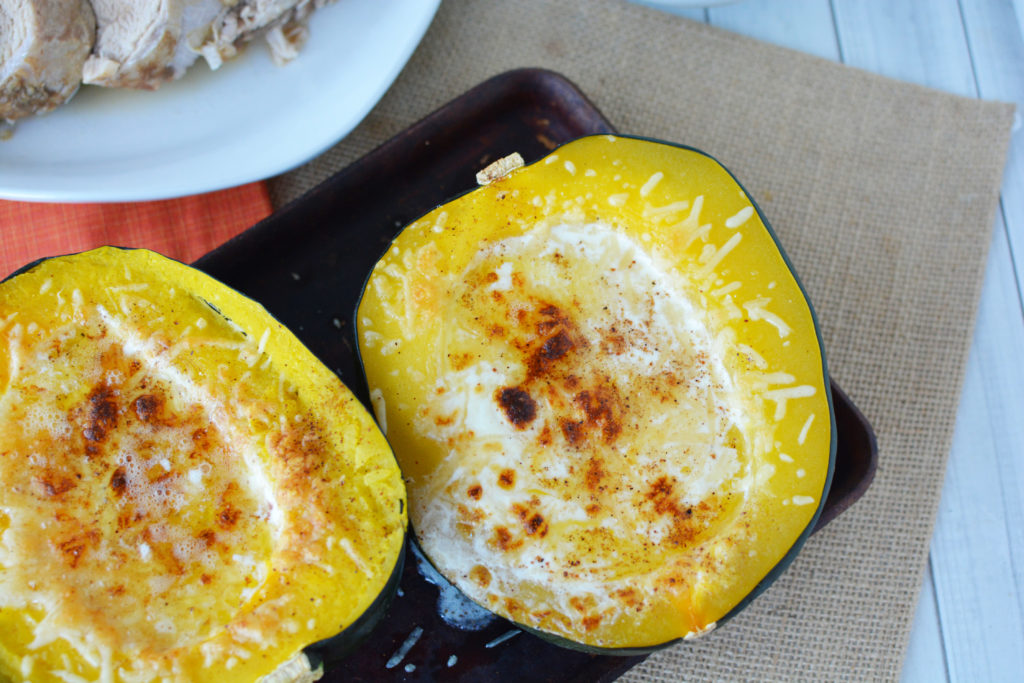 (Visited 214 times, 214 visits today)