Easy English Muffin Tuna Melt – the Ultimate in Comfort Food
(This post may contain affiliate links. Read my full disclosure.)
Craving warm, filling comfort food for dinner? Try this easy English Muffin tuna melt.
Even though I'm craving those warm, filling comfort food dishes for dinner, the truth of it is, I don't have a lot of time. We're a busy family and our evenings are packed with activities…we're always getting ready to go somewhere or recovering from a trip and I don't have the time or energy to make dinner a huge production, most evenings. That's why I love this making this easy tuna melt.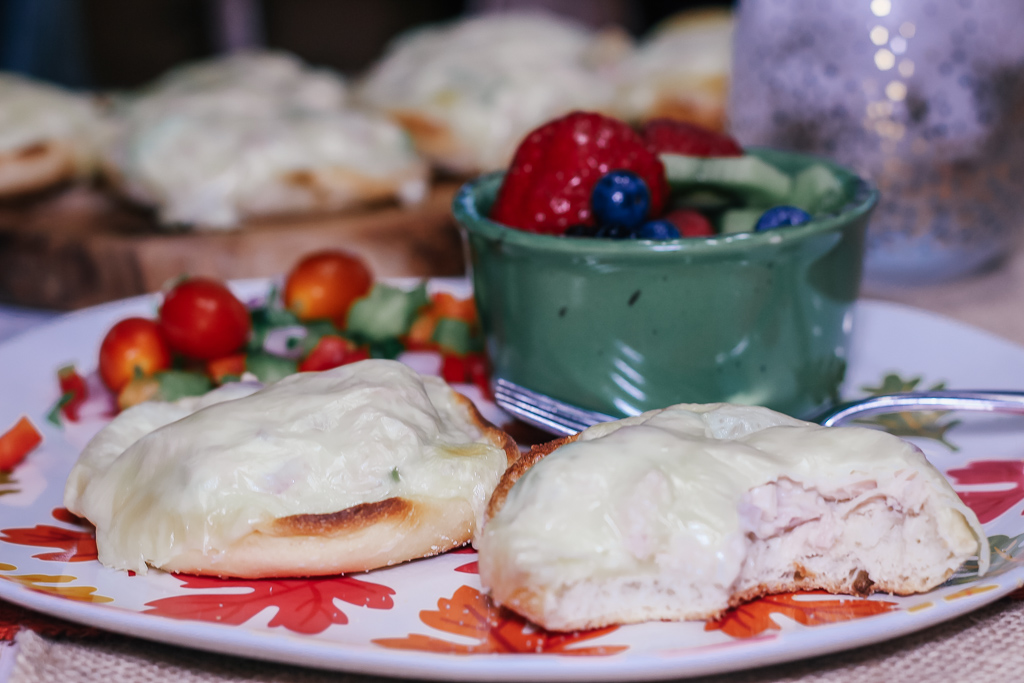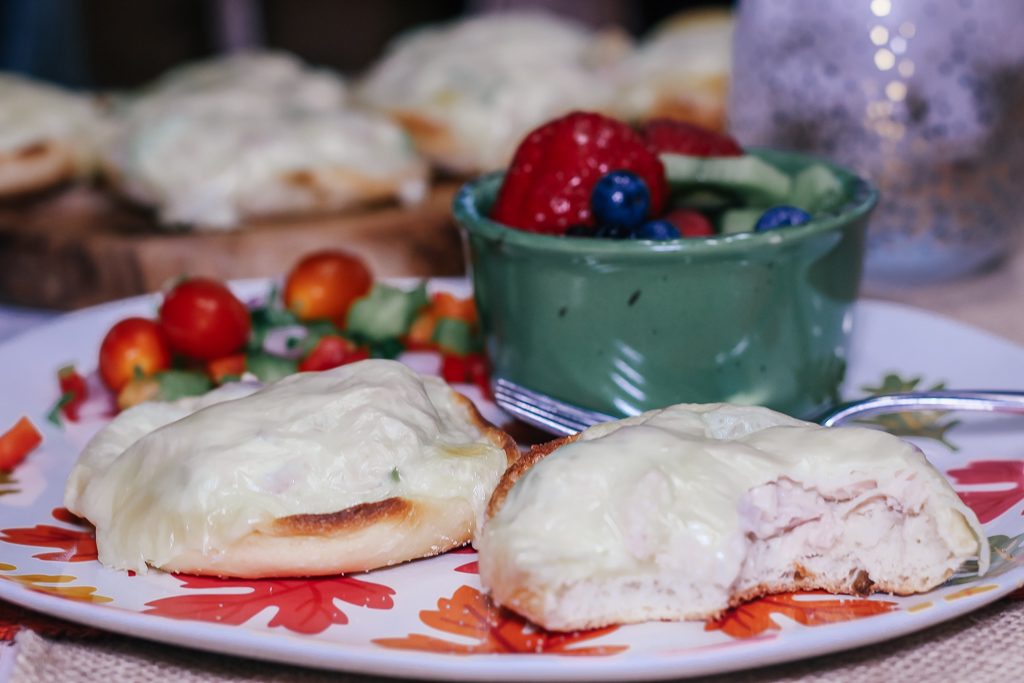 Easy Tuna Melt with English Muffins – the Ultimate in Comfort Food
Disclaimer: We are a participant in the Amazon Services LLC Associates Program, an affiliate advertising program designed to provide a means for us to earn fees by linking to Amazon.com and affiliated sites. This post may also contain affiliate links to other sites where I will be paid a commission by the seller if you make a purchase. Thank you! This post was sponsored by Bays English Muffins.
You probably think of English Muffins as breakfast food…and you wouldn't be wrong. English Muffins are great toasted with some butter and a little jam or as part of a breakfast sandwich. But, English Muffins can be used for so much more than just breakfast…and I'm not talking about English Muffin Pizzas, which are pretty awesome, too.
You can do so many things with an English Muffin – they're sturdy and flavorful and the possibilities for easy recipes are endless. I'm a big fan of easy and I'm excited to share this delish and easy tuna melt with you.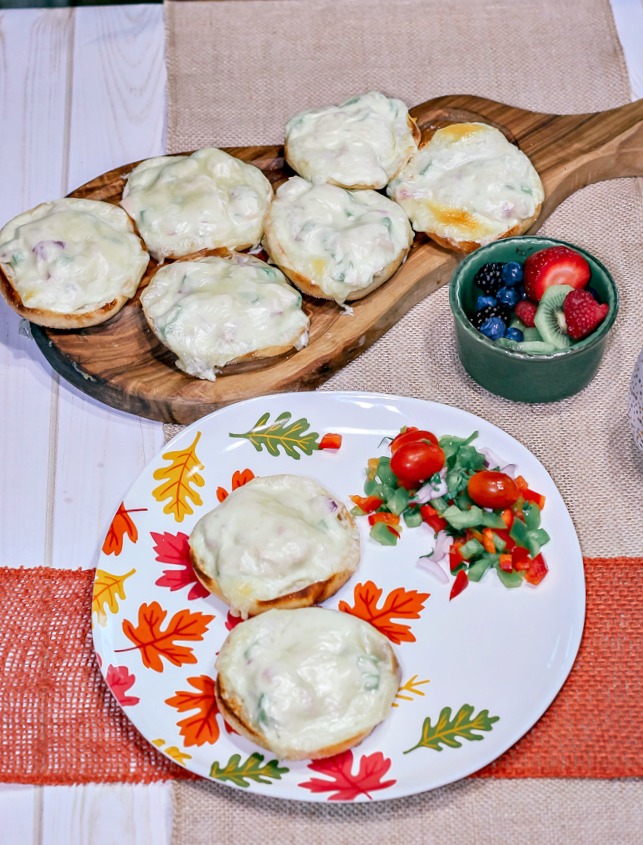 A tuna melt is super comfort food for me. It's warm and crispy and tastes like my childhood on a chilly day.
Kitchen tools on sale online at Sur La Table
Recipe for easy English Muffin Tuna Melt:
This easy tuna melt can be put together FAST.
2 cans (12 oz.) tuna, drained, flaked (make sure you use the water packed tuna!)
1 cup chopped celery
1/2 cup chopped red onion
1/3 cup mayonnaise
6 English Muffins, any variety, split, toasted
3 ounces sliced Monterey Jack cheese (you'll need 12 slices)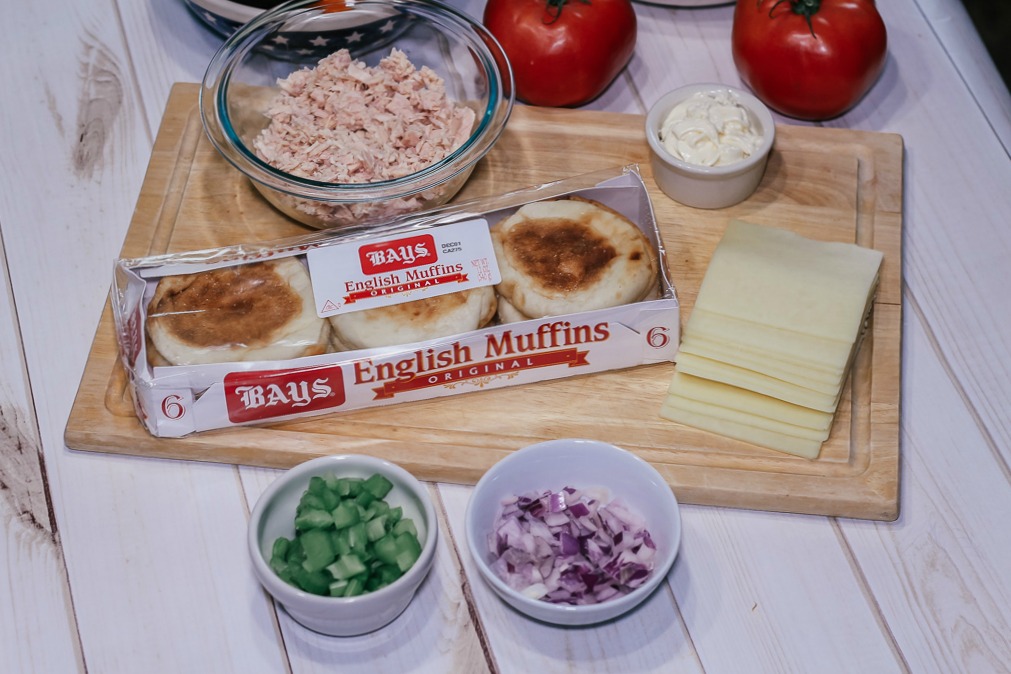 Instructions:
Combine tuna, celery, onion, and mayonnaise. Spread tuna salad over muffin halves; top with cheese. Place on baking sheet; broil about 2 to 3 minutes or until heated through and cheese is melted. Serve immediately. It just doesn't get easier than that.
Substitute: Prepare using Cheddar cheese OR use leftover shredded chicken or turkey instead of the tuna.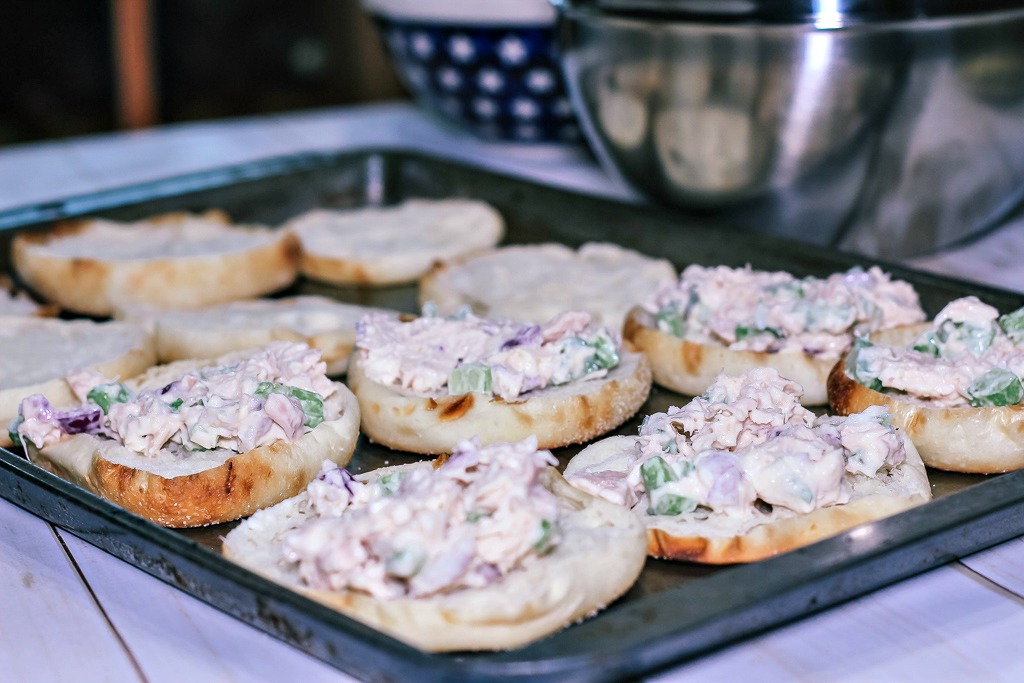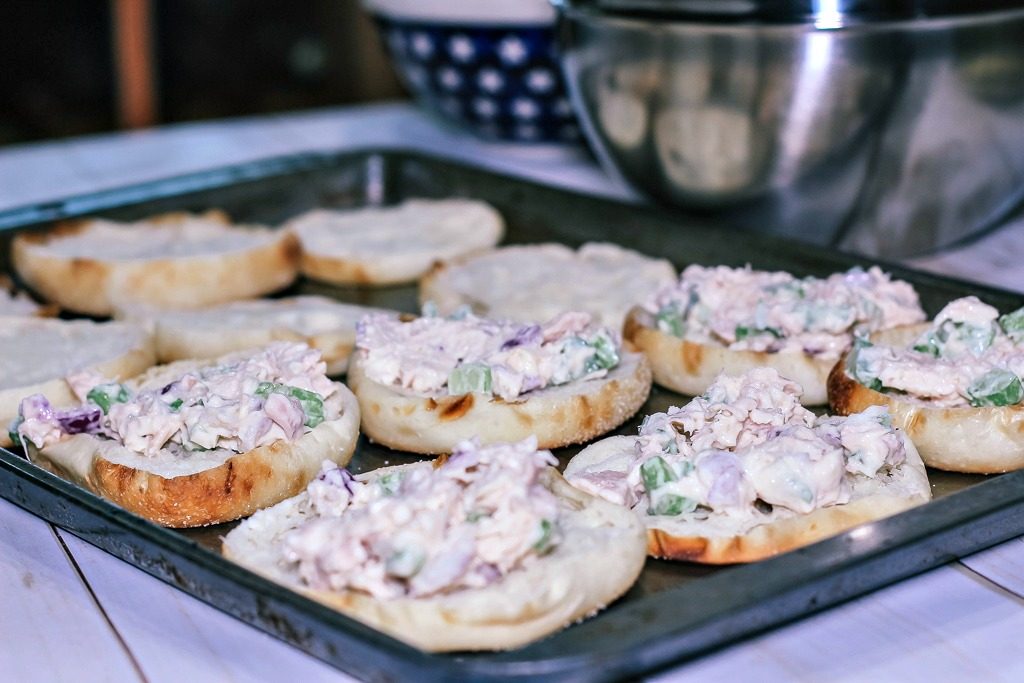 Serves 6
I'm in the "cheese is life" camp so most any kind of cheese is A-OK by me. We love the Monterey Jack cheese but our favorite is to sub some sharp cheddar and top with a slice of tomato. Serve with a fresh salad, fruit, or if you really want to turn up the "warm and hearty" a notch, a cup of soup. Dinner. Boom. Done.
Related: Vegetarian and Vegan Soups (over 75 recipes)