Crock Pot Chicken Verde Tacos
(This post may contain affiliate links. Read my full disclosure.)
Friends, these are the easiest and BEST chicken tacos you will ever make and eat. Yes, that's a big statement but these tacos are THAT good. And THAT easy.
Disclosure: This post may contain affiliate links. If you visit Amazon.com via this website and make a purchase I will receive a small commission.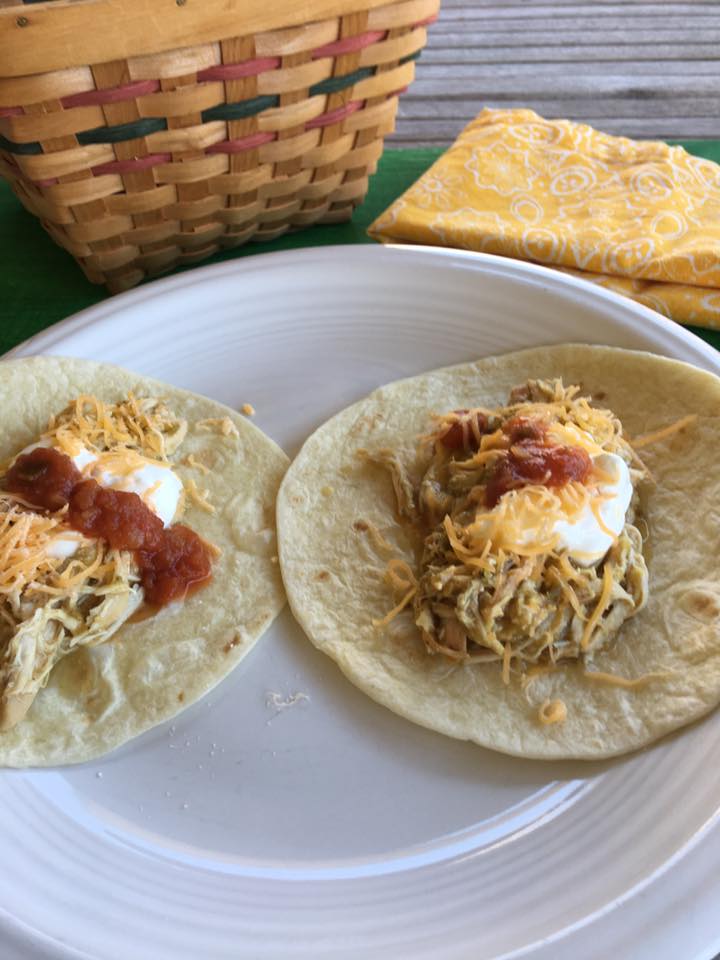 I am passionate about taco Tuesday but I'm also a fan of easy dinners that my kids will eat. This one makes everybody happy.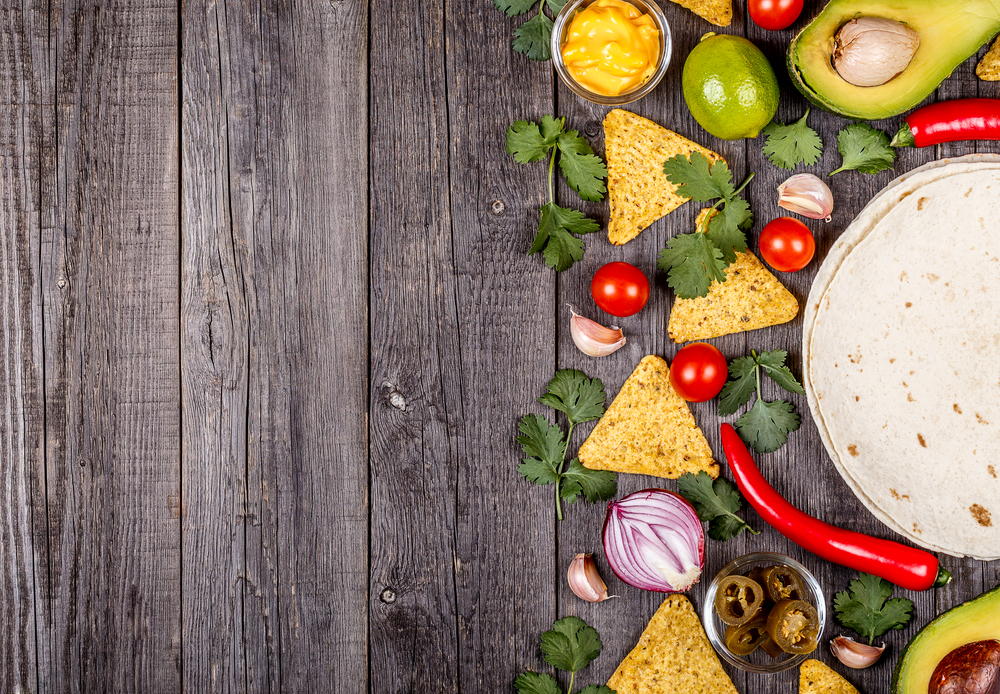 [Tweet "Easy crock pot green chicken tacos #TacoTuesday"]
Ingredients:
4 pounds boneless, skinless chicken breast
1 tablespoon ground cumin
1/2 tablespoon garlic powder
1 teaspoon sea salt
24 ounces Salsa Verde (green salsa.) I use the Wal-Mart brand because it's got a good, mild flavor but the salsa aisle of your supermarket should have several variations of green salsa to choose from.
This is so ridiculously easy. Place the chicken breasts inside your crock pot and sprinkle with the dry seasonings. Pour salsa over top. Close lid and cook for 8-10 hours on low heat.
Shred with two forks until of desired consistency. Serve in the shell of your choice. The chicken is a little juicy so when making tacos use a slotted spoon to scoop/drain the meat. We usually do the soft flour tortilla thing but soft or crunchy corn is good, too. You really cannot go wrong.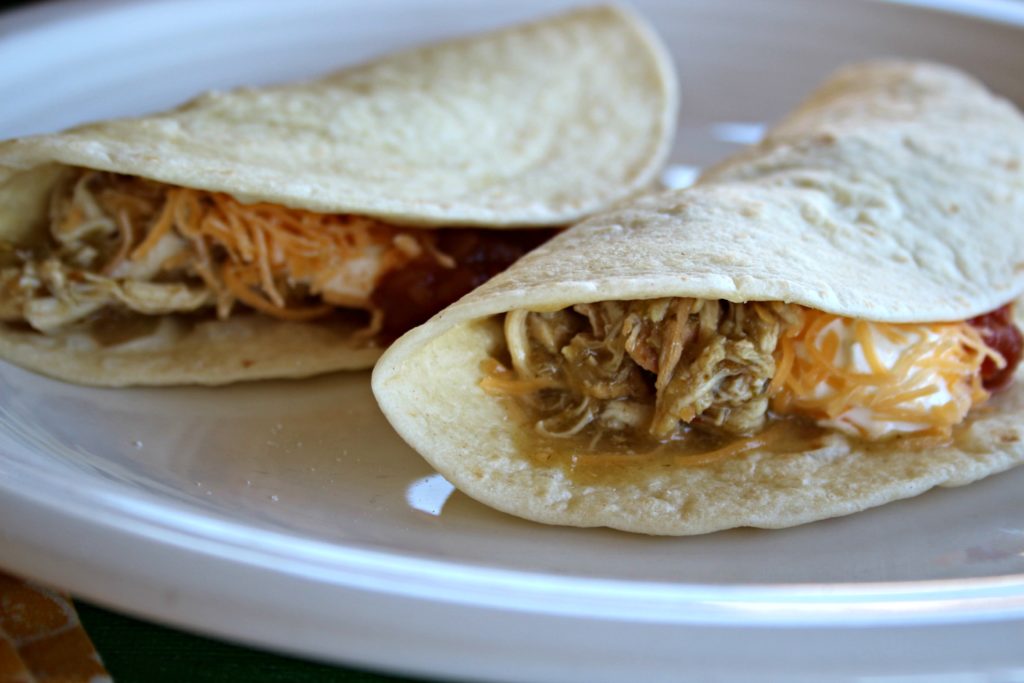 You can use this for tacos, as we've done here but this chicken is also great for chicken enchiladas, salads or casseroles. You can also use this for a burrito bowl by spooning it over rice and beans and topping with lettuce and tomato.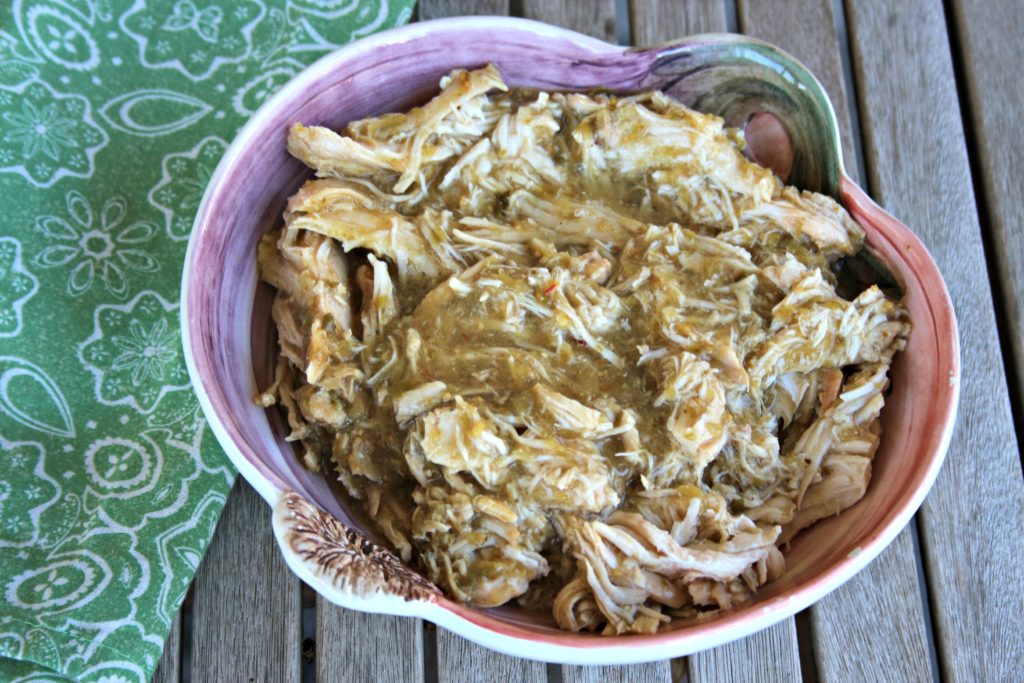 Four pounds of chicken makes a pretty big batch so we usually freeze half of it for later.
We top our tacos with shredded cheese and sour cream. I also like to add a little bit of spicy salsa. Yes, there's a lot of salsa in the recipe but it's super mild and I like to spice things up a little bit. You can use sriracha or jalapenos if you really want to kick up the heat. Chopped tomatoes and avocado slices are good, too. My kids are really into avocados right now but it's hard to get them "just so" when you want to eat them, am I right?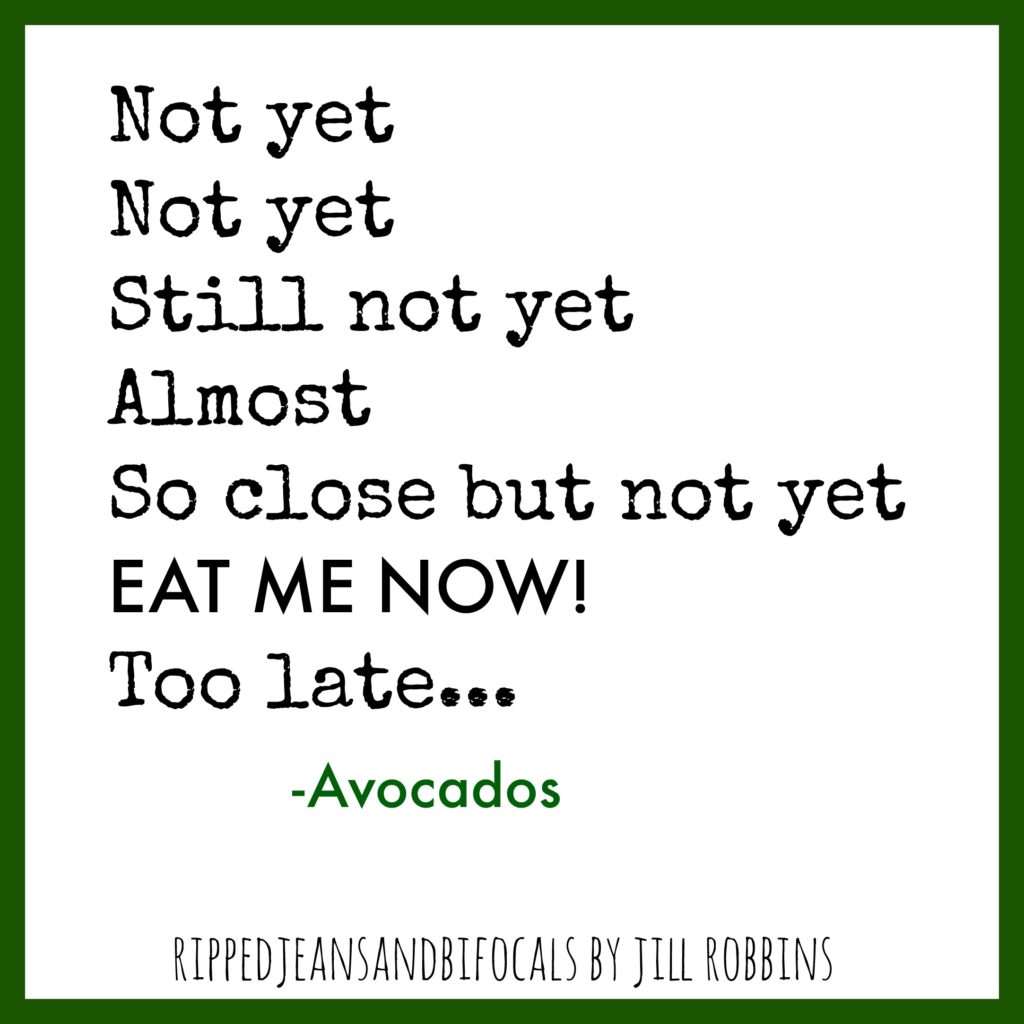 You can change the flavor of these substantially using different variations of green salsa. I like the spicier Hatch pepper green salsa but one of my boys doesn't care for all the heat so I use the mildest sauce I can find in the recipe.
Enjoy!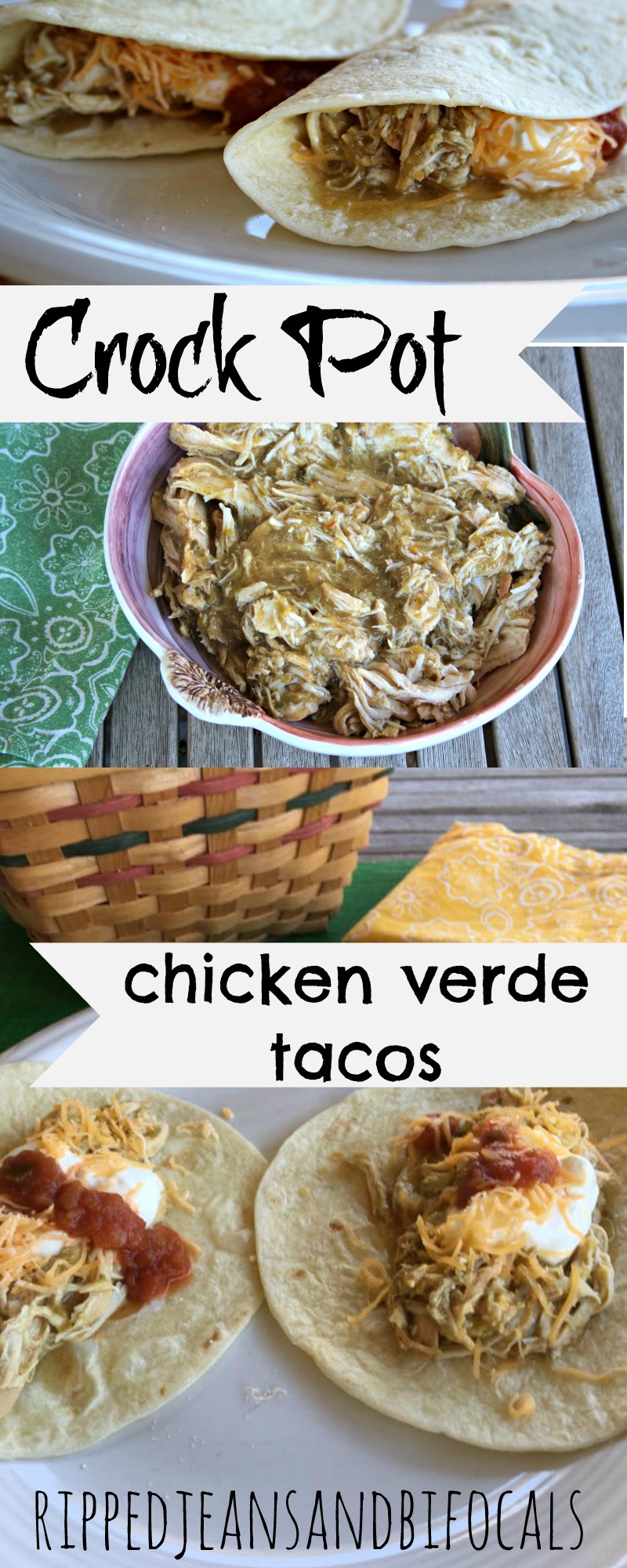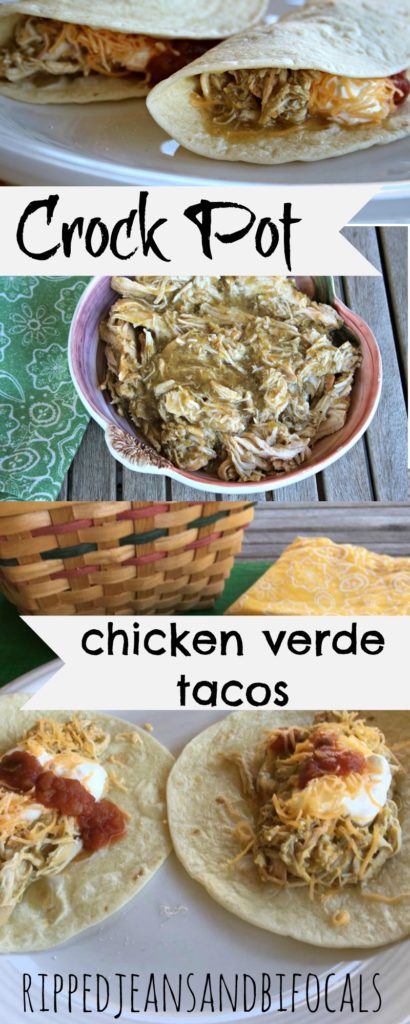 Taco recipes every Tuesday!

A vote on Top Mommy Blogs helps my site a ton. It's super easy & one click helps me to be able to continue to bring you great content. Totally non-spammy…I promise!