If you like trying new recipes and want an easy dish that doesn't require you to turn on your oven, I have a double win for you with this easy summer corn salad. I have trouble getting one of my kids to try new foods…he's going through a "picky phase" that's lasted about four years so far…but he loves corn. As in he lights up when he sees corn on the cob or even a can of corn in the kitchen. This one, I'm happy to say, is a winner.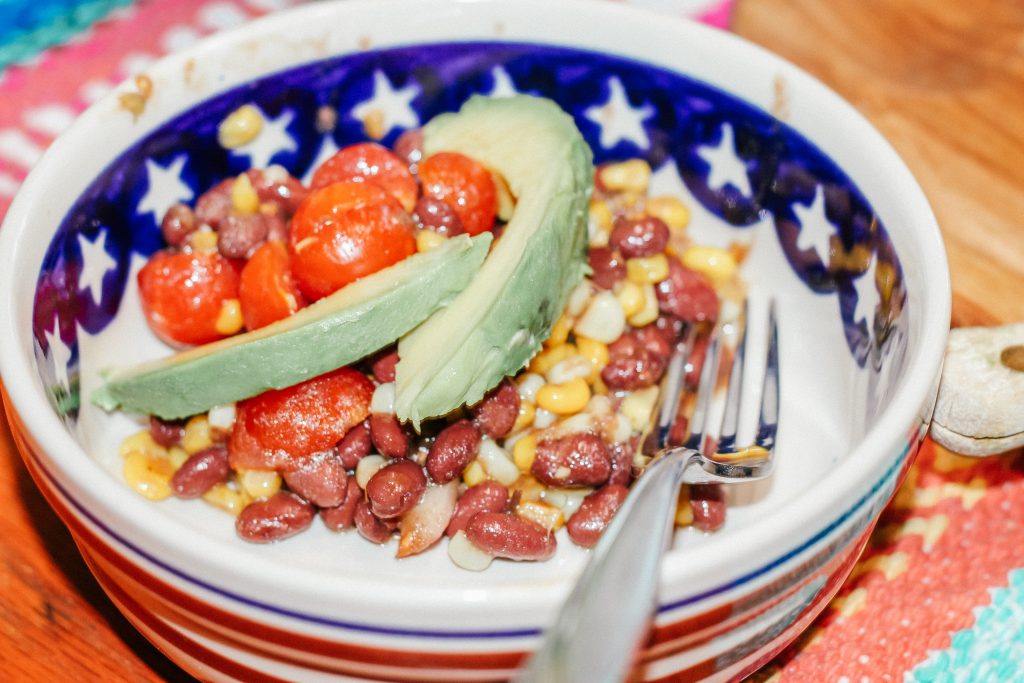 This post is sponsored by AdventHealth. All opinions are mine.
Easy Summer Corn Salad – Trying New Foods
I'm taking part in the AdventHealth 21 Day Feel Whole Challenge. It's 21 days worth of challenges that focus on mind, body and spirit. You can read more about the Feel Whole Challenge HERE.
Day 8's challenge is to try a new recipe and I'm taking today's challenge up a notch by creating a new one of my own that I think is going to be a new family favorite. Even my picky kid likes it, even though it does not contain noodles, chicken nuggets or grapes, which is his current list of acceptable foods. Sigh.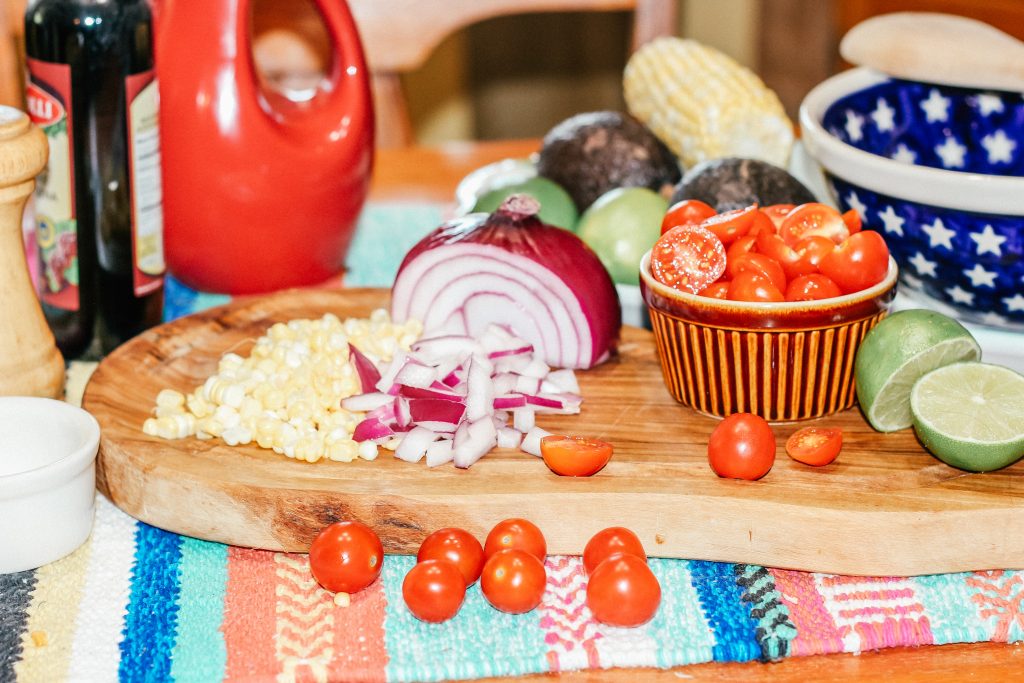 This hearty salad is full of good things and I'm loving it for a summer lunch on it's own or as a side dish with dinner. It would also be a great dish to take to a BBQ party or potluck.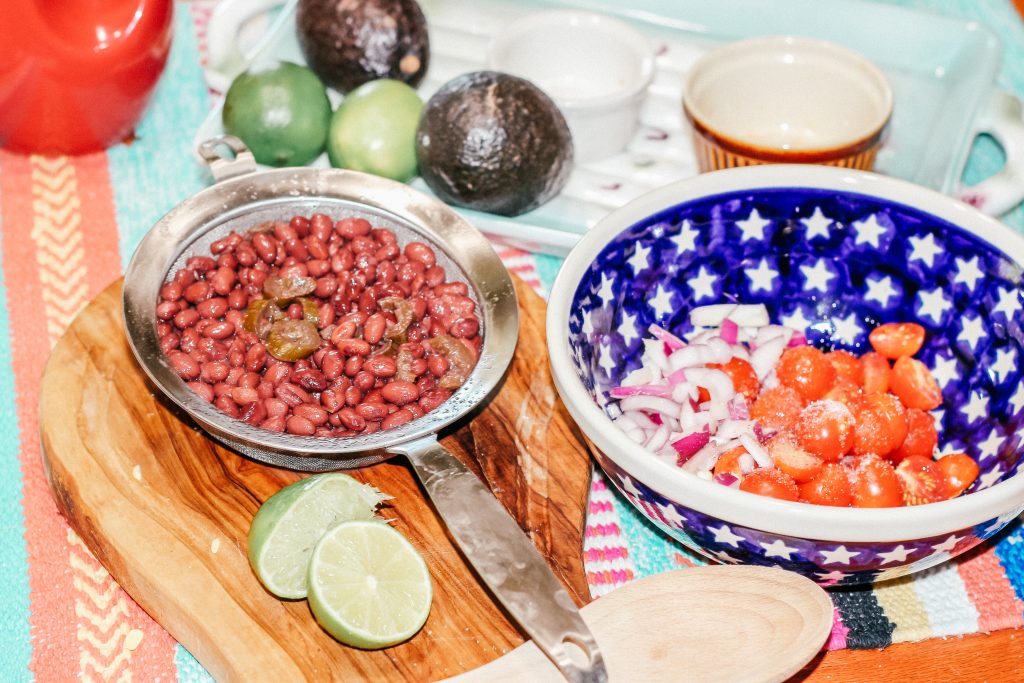 I'm not the biggest vegetable or salad person…I eat them because I know they're good for me and because I'm trying to teach my boys that our plates should be balanced but I don't relish them the way I do a cheeseburger. This easy summer corn salad is something I really enjoy eating. It balances fresh, crisp onions and juicy tomatoes with the heartier beans and corn and the avocado makes it perfection.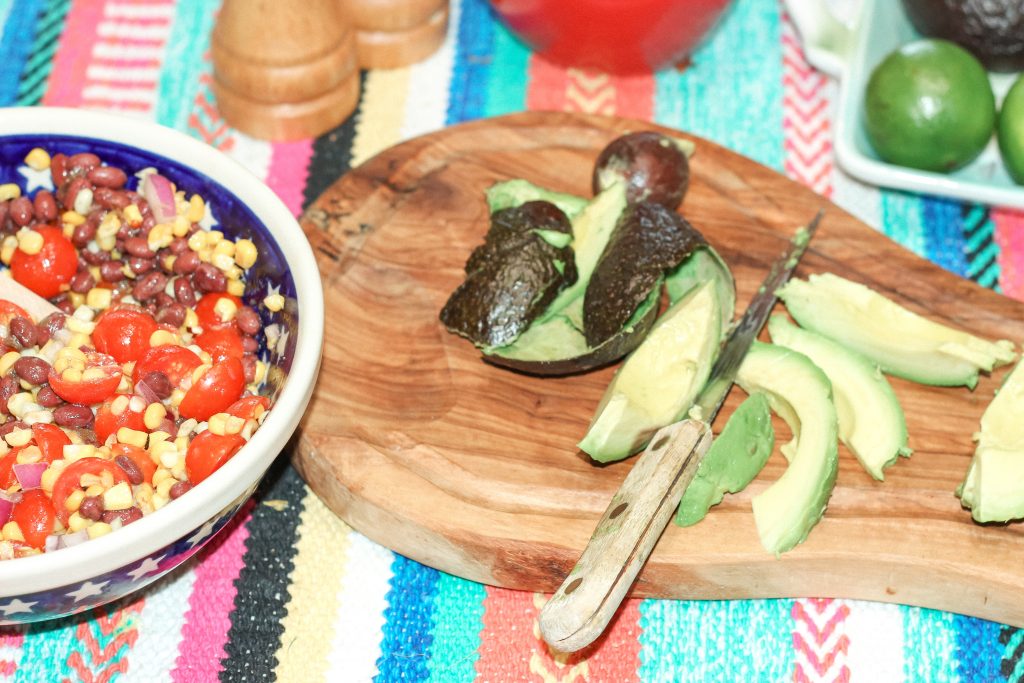 This salad is filling all on its own but you can add shrimp, chicken or even tofu if you want something more. You can also add more than one avocado. No one would get mad about that.
It's good to try new foods and recipes and get out of your comfort zone. Besides, it doesn't get any easier than this.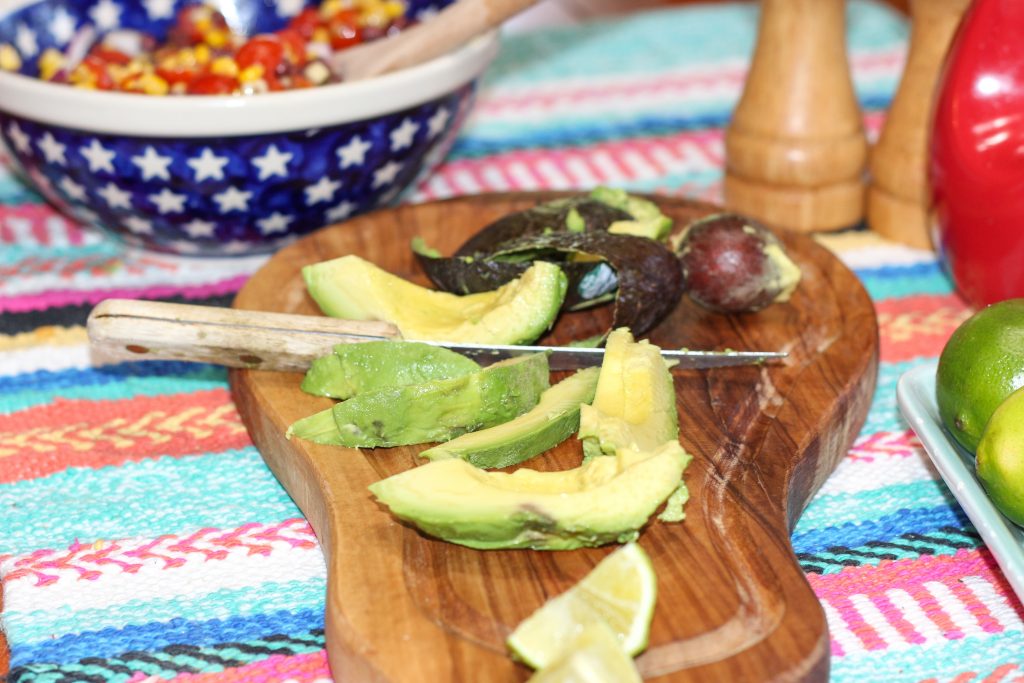 A couple of notes about this easy summer corn salad recipe:
Use fresh corn. If you can't use fresh, I recommend using frozen corn that's been thawed and drained.
This ingredients list is very forgiving. If you want to use less corn or more tomatoes or add herbs, peppers or other veggies for crunch, do it! Just adjust the amount of oil and vinegar you need.
Don't add the avocado until just before serving. This is a great make ahead dish but if you add the avocados and let it sit in the fridge, the avocados will brown. If we're having this as a side dish at home, I typically cube the avocados and stir them throughout. If it's just me having a portion for lunch, I'll slice half an avocado and put it on top. Oh, who am I kidding? I've been known to eat that whole avocado.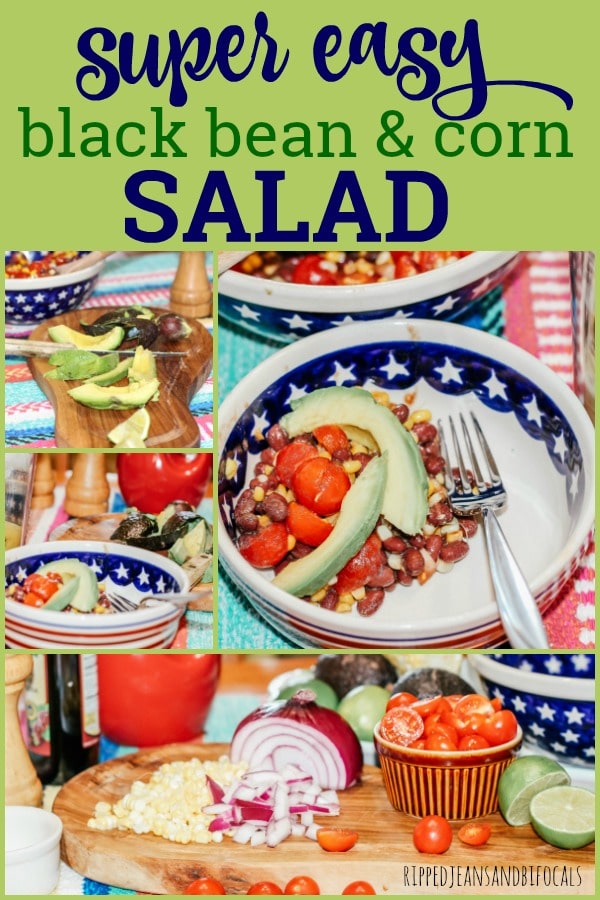 Easy Summer Corn Salad
You can make this year 'round but it's our new favorite thing for when it's too hot to turn the over on.
Ingredients
3

ears

fresh corn

1

cup

cherry or grape tomatoes

1/2

cup

red onion, finely chopped

1

can

black beans, rinsed and drained

olive oil, balsamic vinegar and sea salt, to taste

1

avocado, cubed

1

lime
Instructions
Remove corn from the cob & roast on the stove top. You can also do this on the grill...obviously you grill the corn before you remove it from the cob. I usually do it in a grill pan and roast for about five minutes. Allow to cool.

Mix cooled corn, tomatoes, beans, and onions in a medium bowl

Squeeze the juice from the lime and drizzle on top.

Drizzle oil and vinegar to taste - once around the bowl is usually enough oil for me and about a tablespoon of vinegar (but I never measure.)

Mix gently and add sea salt to taste

Top with avocado immediately before serving

If you want some some protein, add chicken strips, shrimp or tofu.