Pumpkin Black Bean Soup with Parmesean Cheese Crackers
(This post may contain affiliate links. Read my full disclosure.)
Pumpkin black bean soup might sound a little strange but give it a minute. It's actually really good. If you want a balanced and easy meal with ingredients based on what you have on hand, this is for you.
EASY VEGETARIAN PUMPKIN BLACK BEAN SOUP – WITH OPTIONAL PARMESAN CRACKERS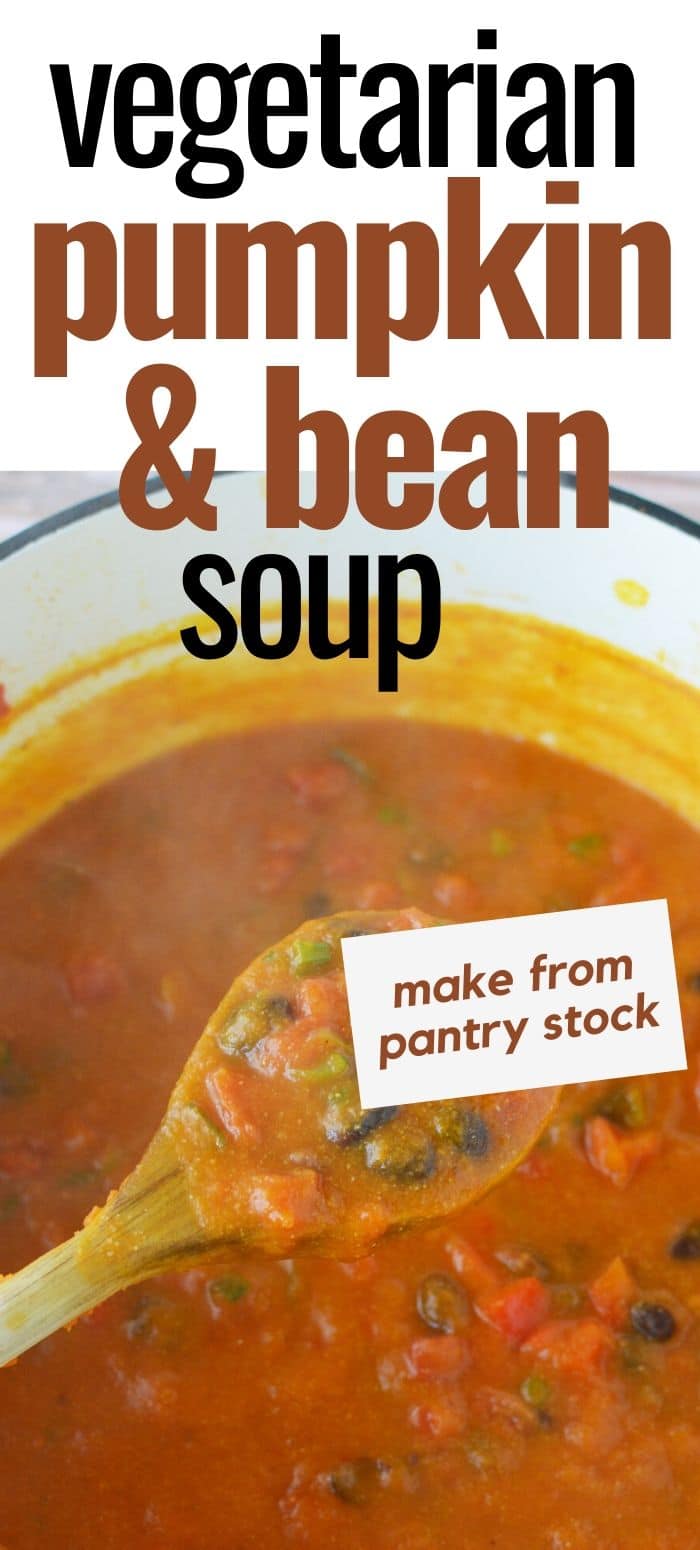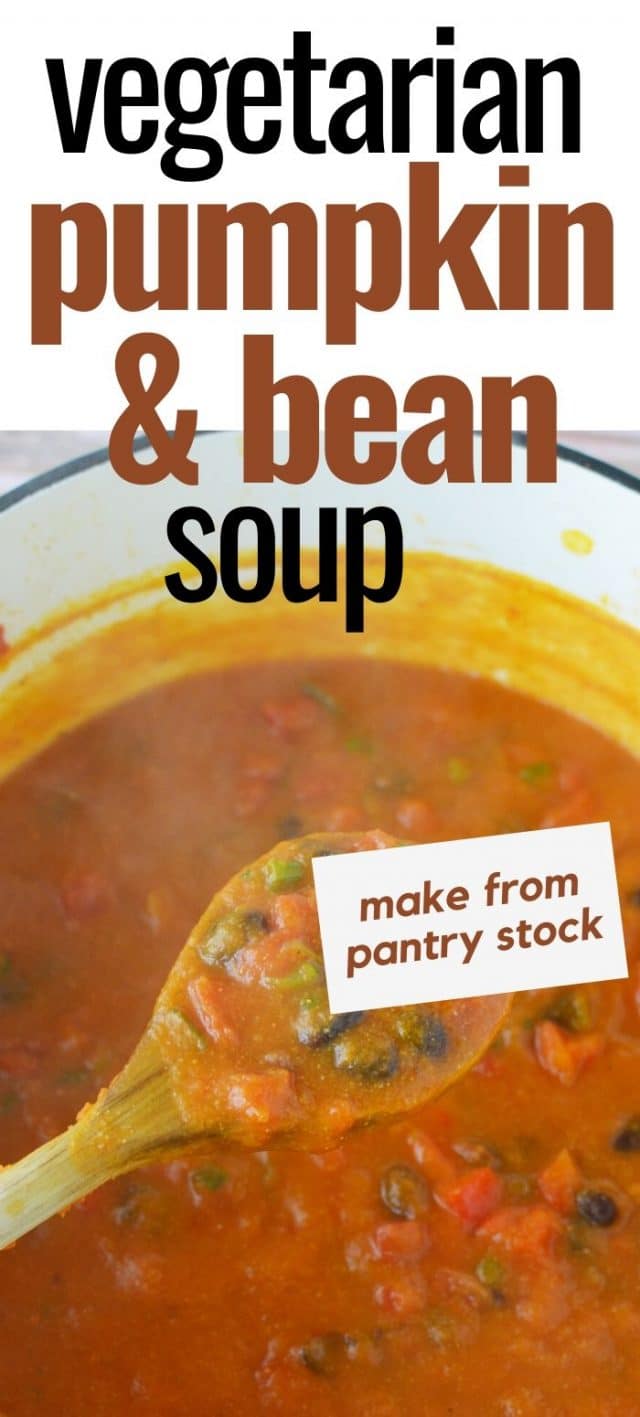 This is pumpkin black bean soup is my go-to soup recipe and odds are good that the ingredients are hanging out in your pantry. This savory pumpkin and black bean soup is perfect for fall…and if you're not a huge fan of pumpkin, don't let this scare you off. The canned pumpkin serves mostly to thicken and give the soup some color…the black beans, tomatoes and spices are the stars of the show.
Related reading: 50+ awesome meals from pantry stock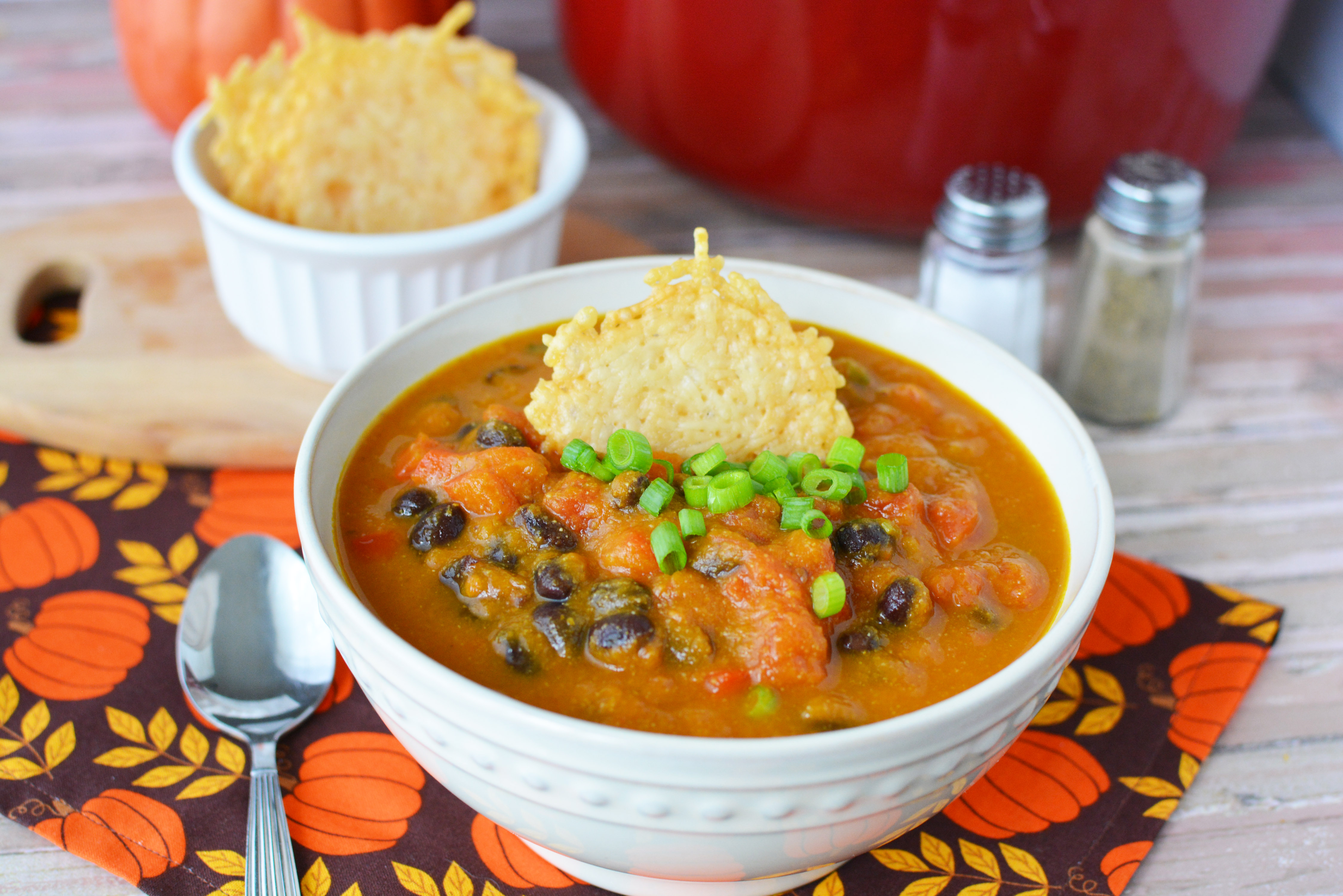 Ingredients: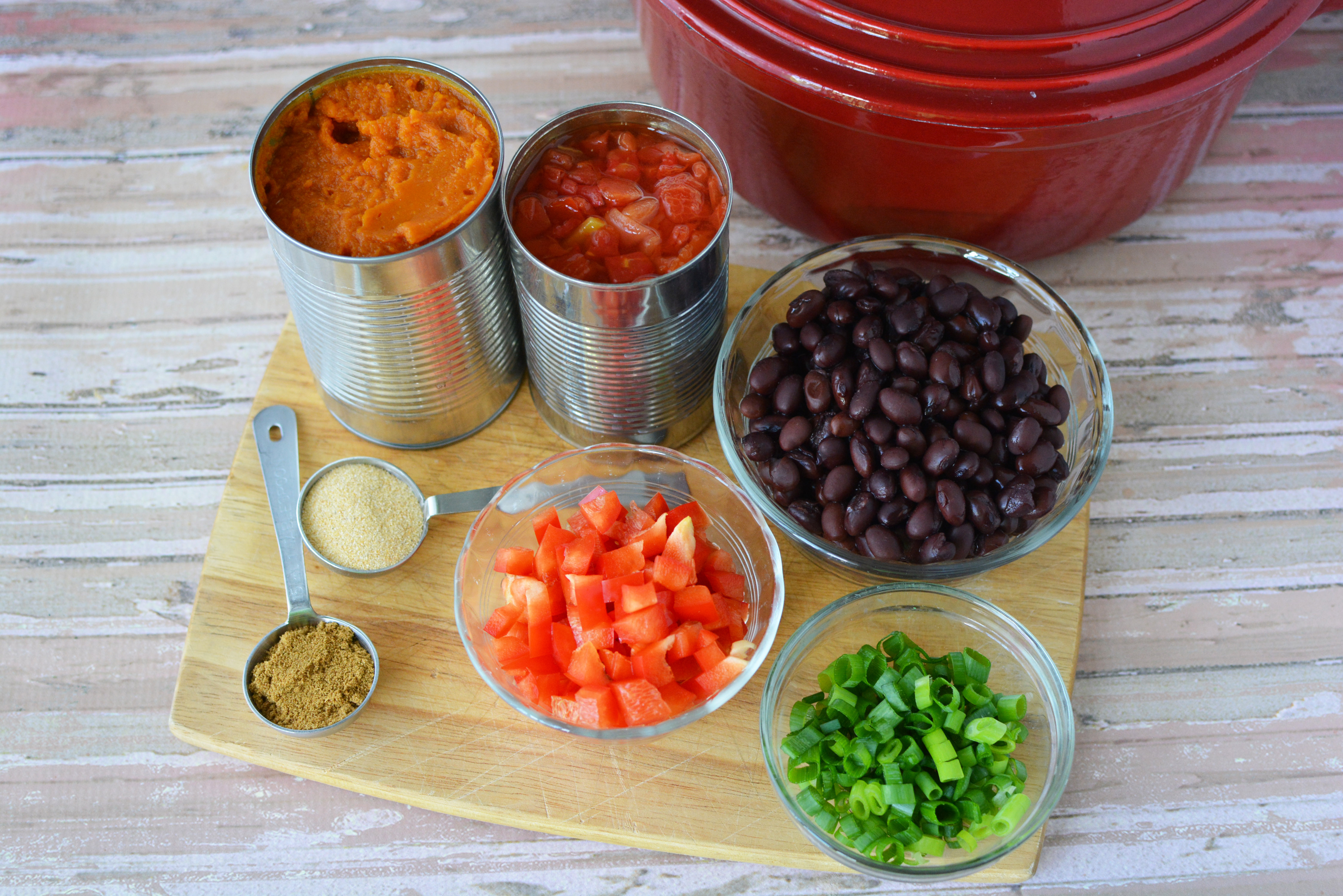 Thinly slice the scallions, separating the green and greenish white parts from the green parts (highly technical term…in fact, I feel kinda snooty for calling them scallions instead of green onions in the first place.)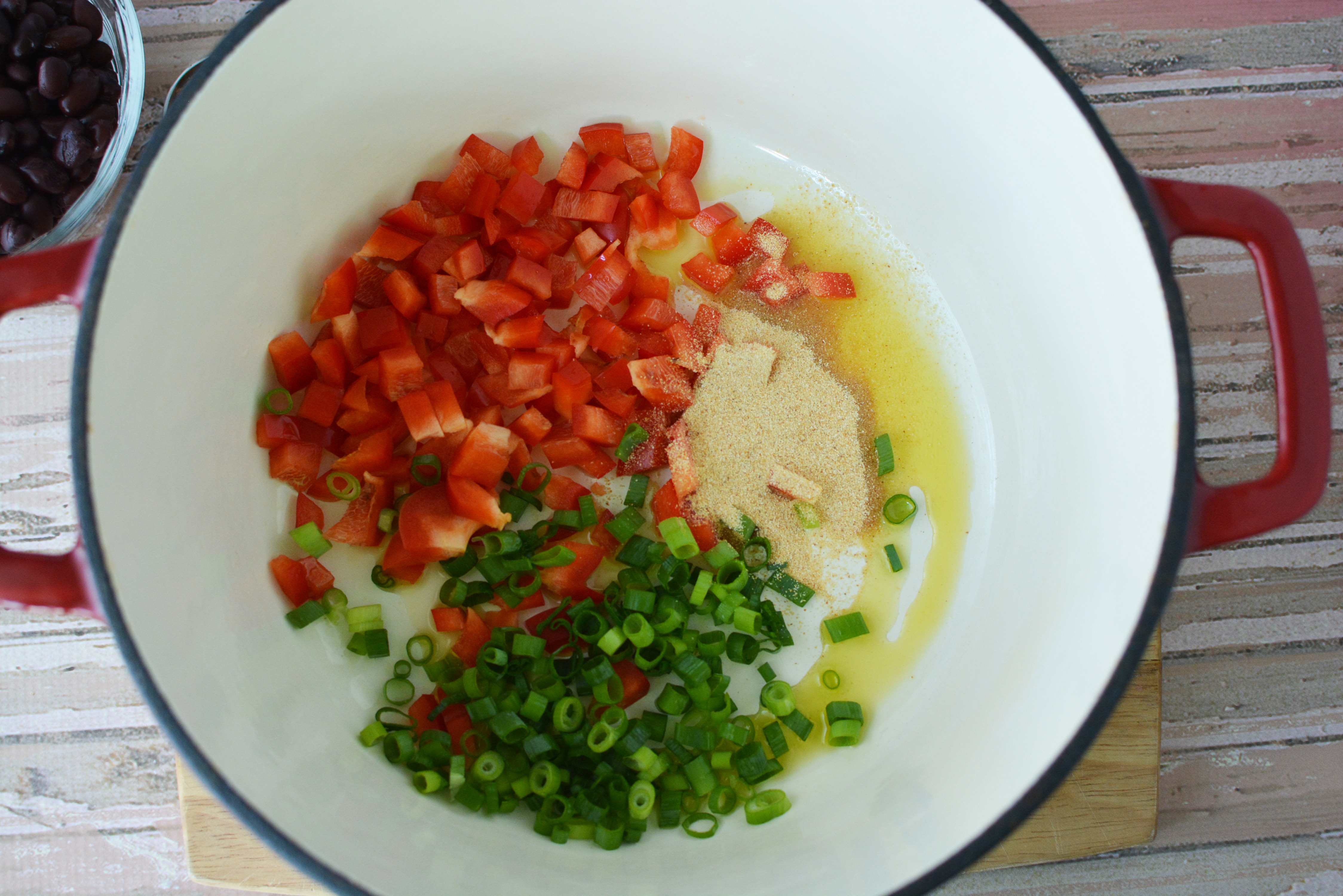 Heat oil in a large saucepan. Add red pepper, scallions and garlic. Cook until soft (about 4 minutes.)
Add beans, broth and tomatoes. Stir and heat through.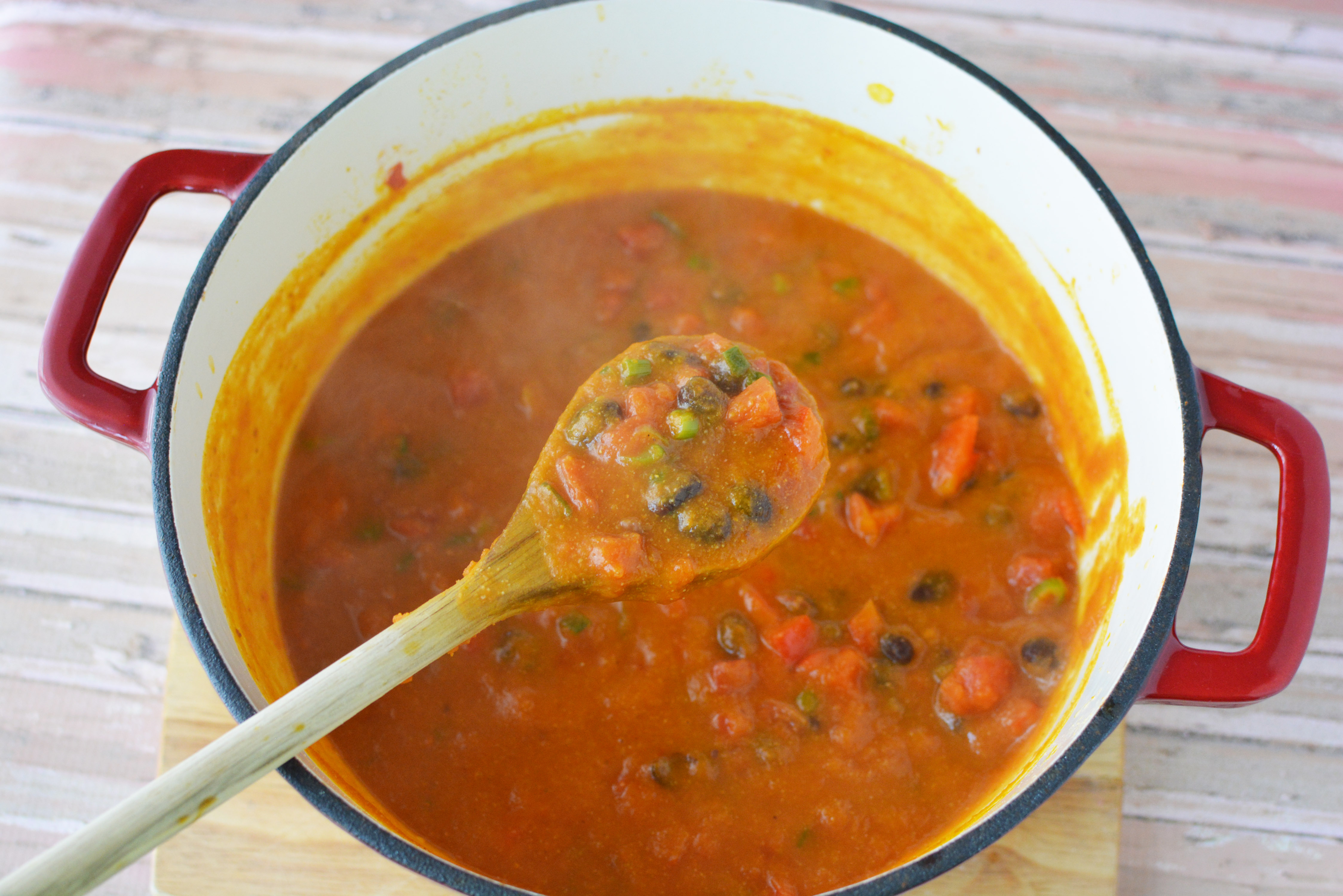 Add pumpkin and spices…bring to a rolling boil, then reduce heat and simmer about 10 minutes…basically you're just heating the ingredients and letting them blend. Easy peasy, right?
Dish up the soup and garnish with the green part of the scallions and the Parmesan crackers. I think a dollop of sour cream would also be really good, especially if you use one of the spicier varieties of diced tomato.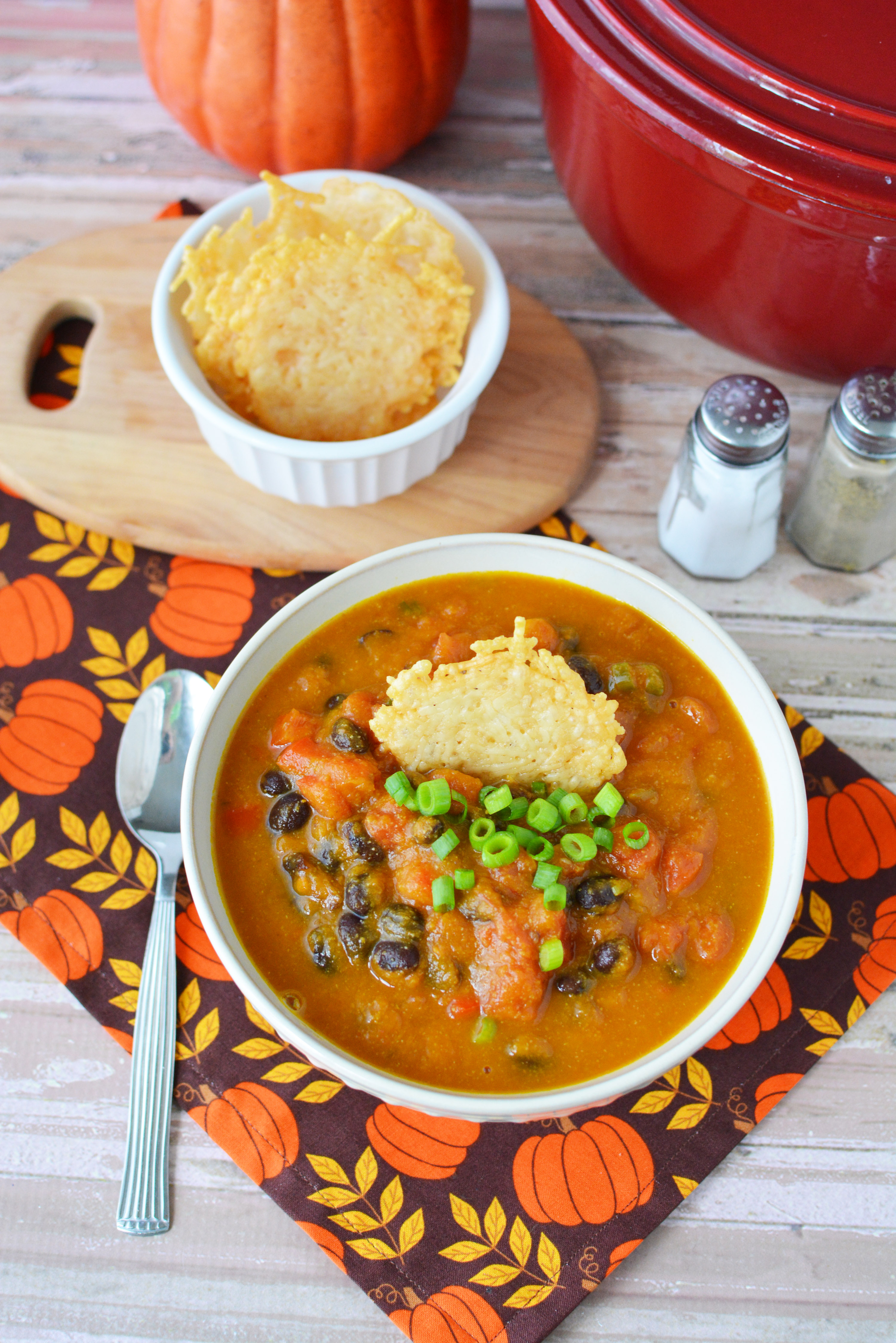 To make Parmesan crackers, place a piece of parchment paper on a baking sheet and sprinkle about a tablespoon of Parmesan cheese for each cracker…and none of that stuff in the green can, please. That's fine for on top of your spaghetti but use the real deal for this. You can buy pre-shredded parm in the cheese section at your supermarket.
Bake in a 350 oven for about 15 minutes. Gently remove with a spatula and cool on a wire rack. These are great little toppers for soups or salads…or even just as a munchie…if you're low-carbing it.
This is my kids' new favorite meal…and it's so easy to throw together. I hesitate to call any of my recipes gluten free but this would fit in a gluten free diet…just check your ingredients carefully if you're gluten intolerant.
So…there ya go. Easy, nutritious and pretty to look at.
For menu and wine pairings that go with this soup, click HERE.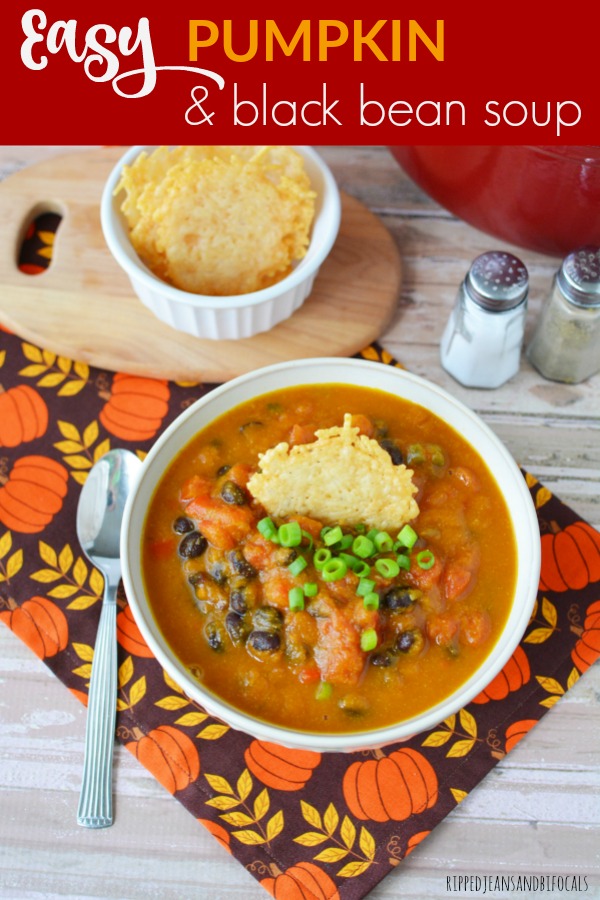 Easy Pumpkin and Black Bean Soup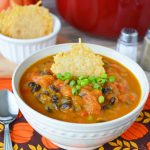 This is easy and quick. Odds are good that you have these ingredients in your pantry right now
1-2 tbps olive oil (twice around the pan)
1 red pepper, seeded and diced
6 scallions
1 tbsps garlic powder
2 cans black beans, rinsed and drained
1 15 oz can Rotel diced tomatoes (you can use any variety of diced tomatoes)
1 can vegetable broth (you can also use chicken or beef broth)
1 can pumpkin puree
1 tbsps ground cumin
salt and pepper to taste
Thinly slice scallion, separating white and green

Heat oil in a large sauce pan. Add red pepper, scallions and garlic (reserve some of the green scallions for garnish, if desired)

Add beans, chicken broth and tomatoes. Stir and heat through.

Add pumpkin and spices. Bring to a rolling boil.

Reduce heat and simmer for 10 minutes.

Garnish with scallions and Parmesan crackers
You might also like: