(This post may contain affiliate links. Read my full disclosure.)
I love to cook. Give me a few hours, a clean kitchen and the sound tracks to Wicked, Dear Evan Hansen and Kinky Boots and I can whip you up a meal that will make you cry and slap your mama. But on an ordinary Thursday night, who really has time for that? Not me. I'm all about making dinner time easy and fast…without compromising nutrition and great taste. Enter Michael Angelo's Meals and my delicious new recipe for Instant Pot Minestrone. You'll have a delish, warm, hearty dinner on your table in no time…and this one is easy to make when you're on the run, trying to supervise homework, answer end-of-the-day emails and do all the other things boss moms do.
This shop has been compensated by Collective Bias, Inc. and its advertiser. All opinions are mine.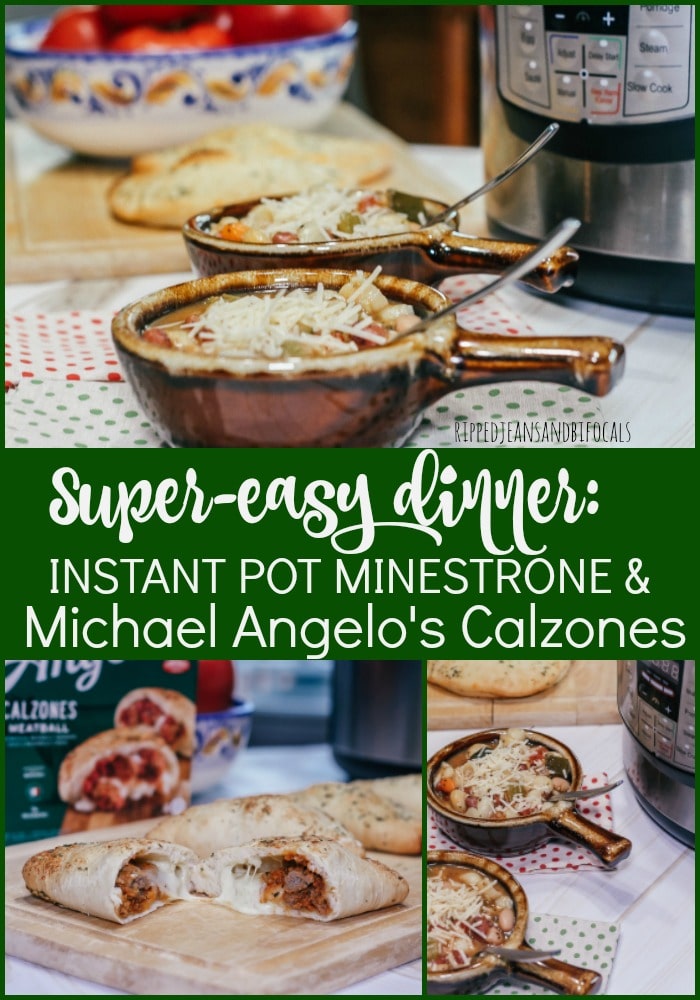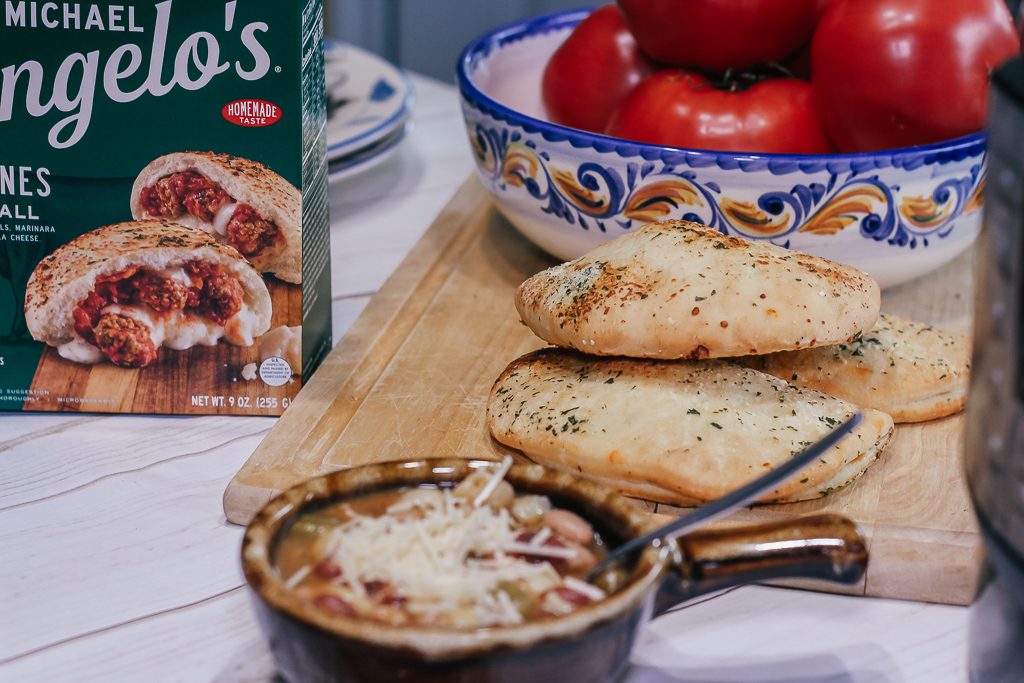 Michael Angelo's calzones are THE BEST. They taste like something you'd order from an Italian Restaurant and they're so easy to make. Homemade is great but sometimes, you need convenience foods to make weeknights work.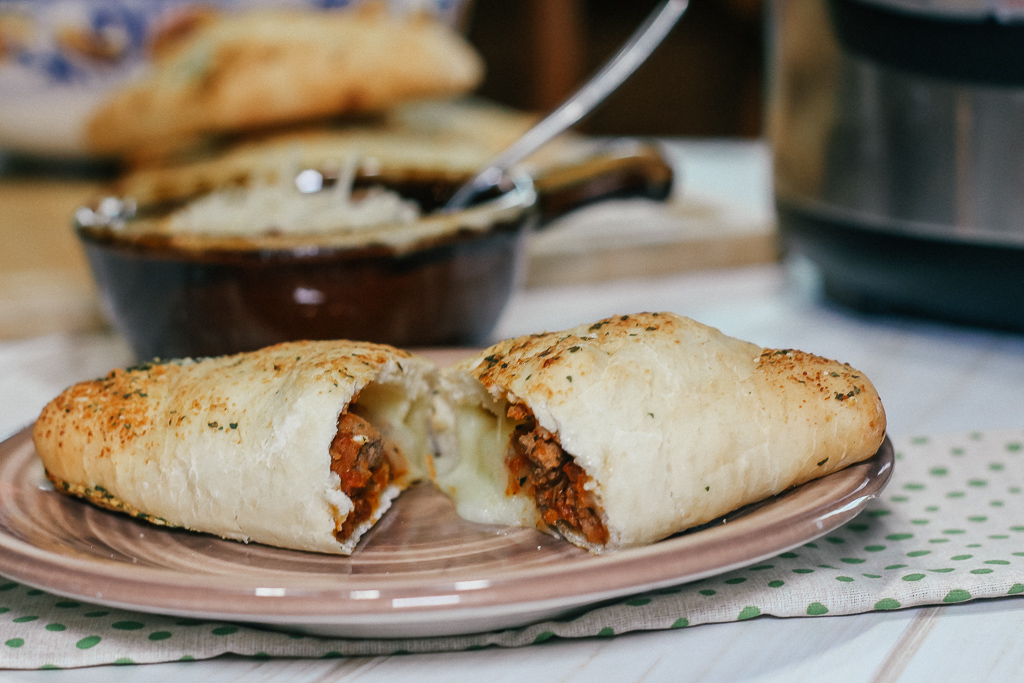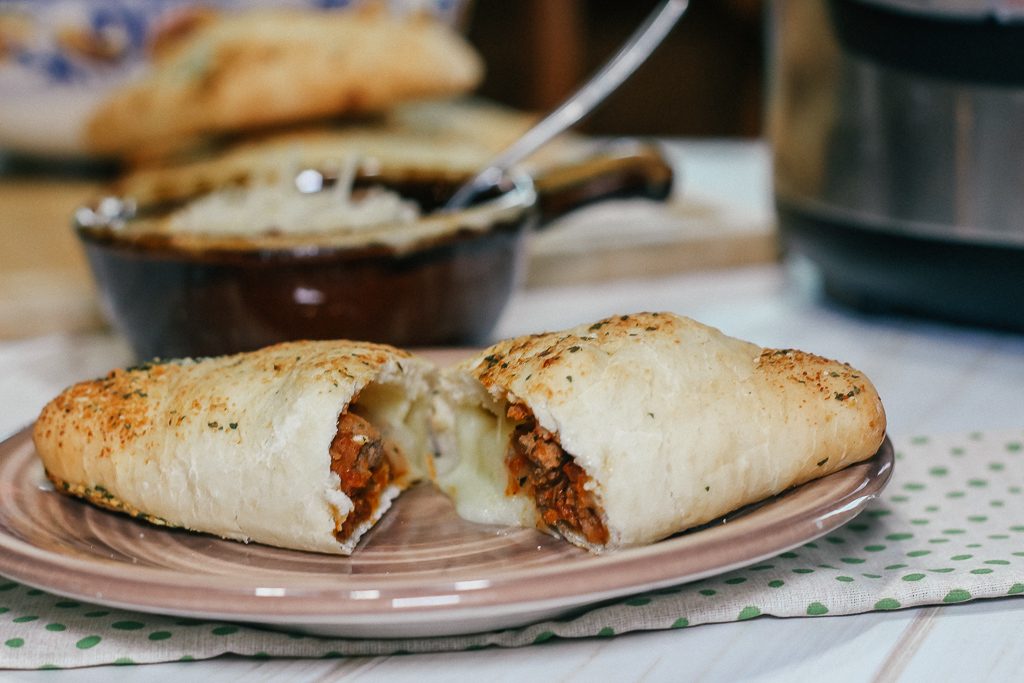 Plus, the calzones smell amazing when they're in the oven…and yes, they can be microwaved if you're in a pinch but they are a lot better baked and they only take about 25 minutes in a 400 degree oven.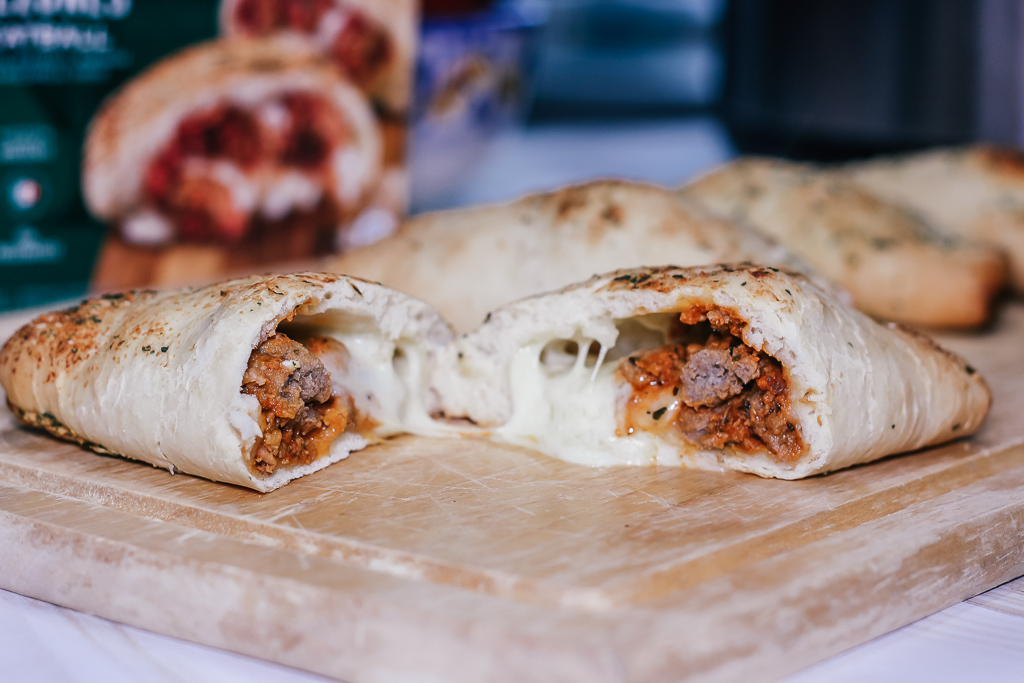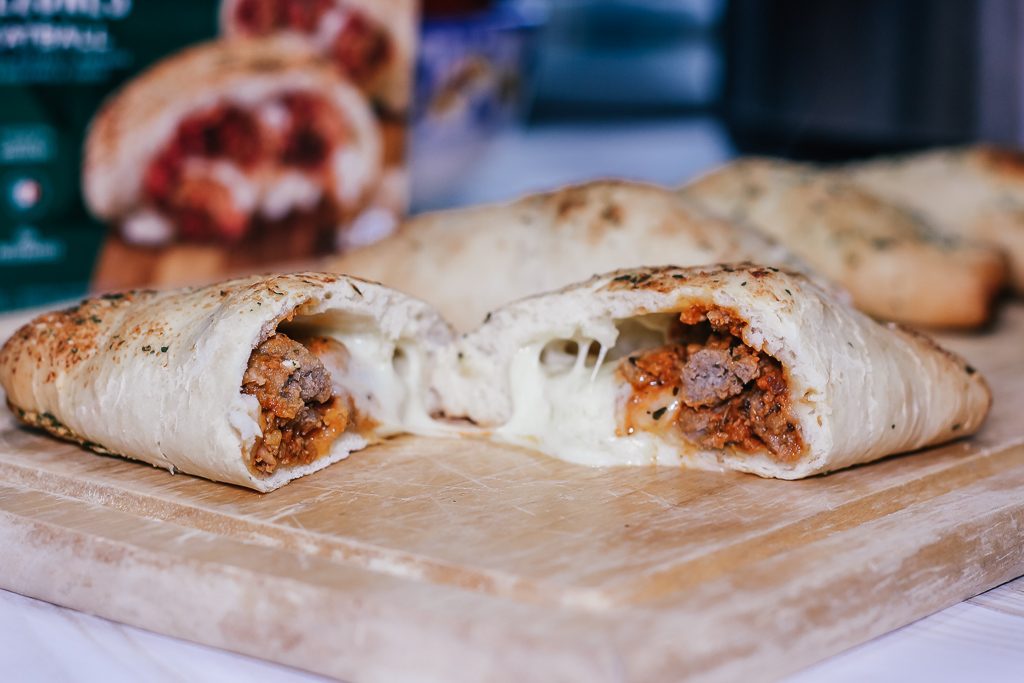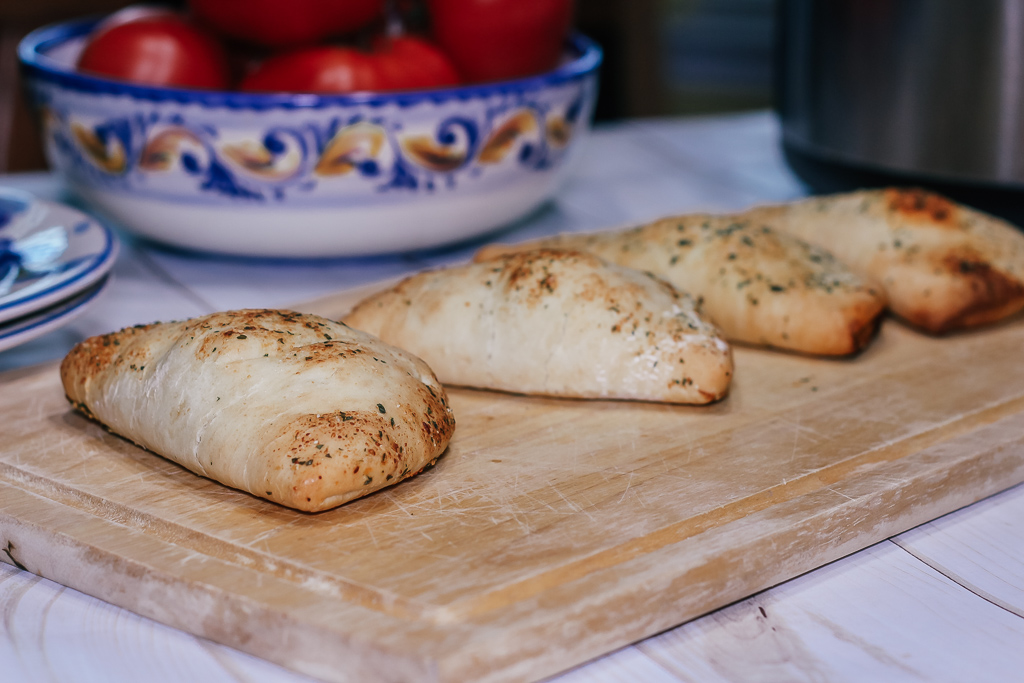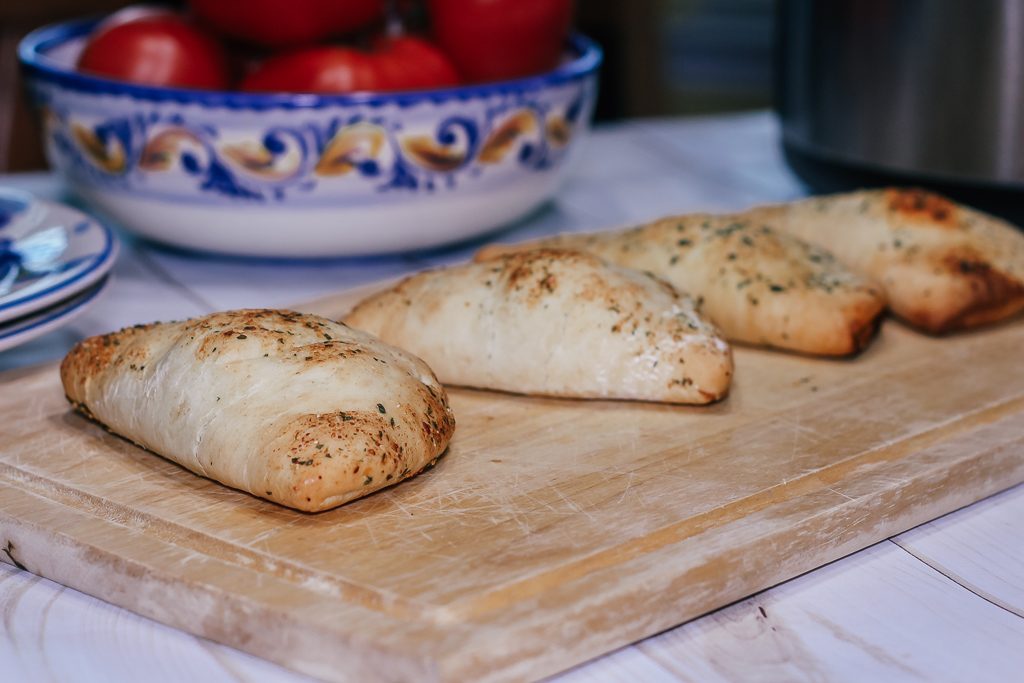 I do enjoy whipping up from scratch pizza or calzones from time to time but the reality is, I usually just don't have time to do that. I stock up up these delicious meals and work them into my meal plan with a fresh salad or a cup of easy soup, like my super-easy Instant Pot Minestrone below.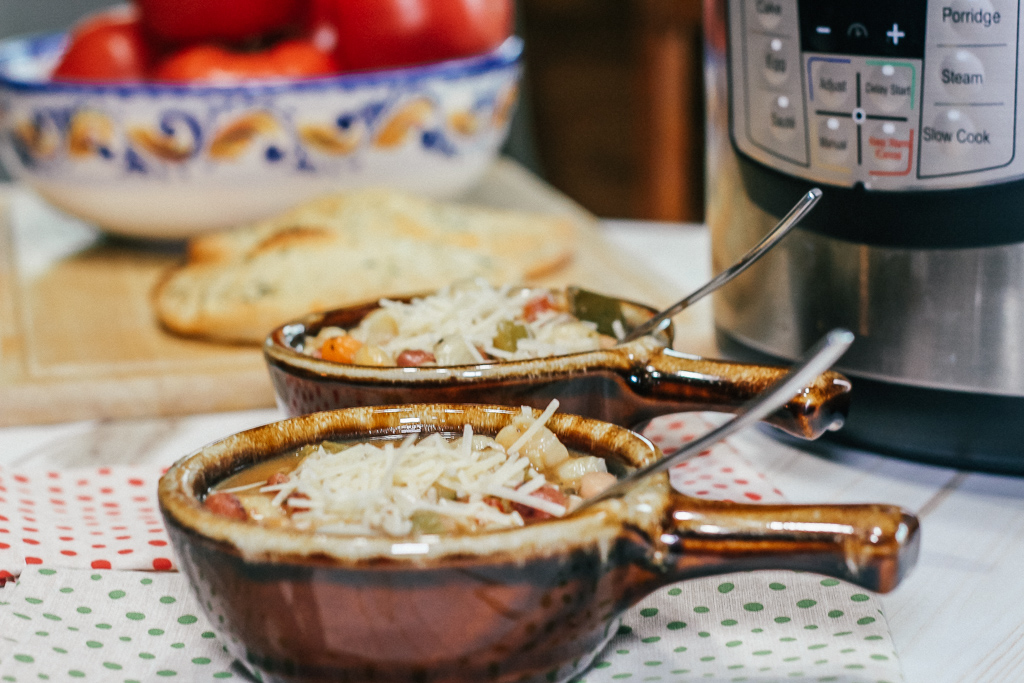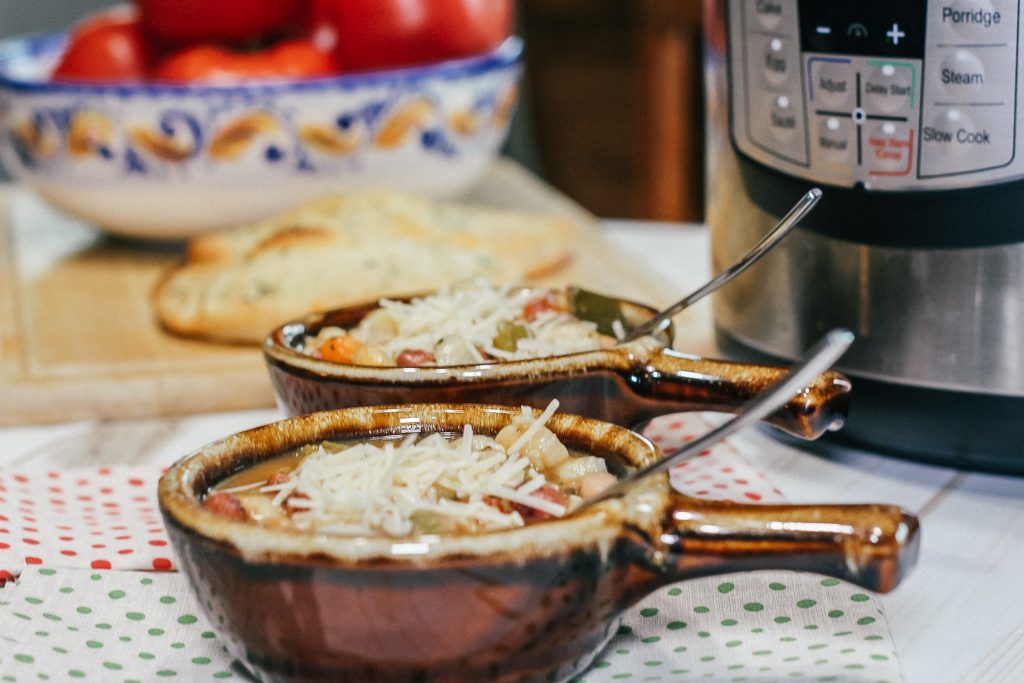 This easy Instant Pot Minestrone recipe is the real deal. It's great with these calzones, a salad, or a yummy sandwich. It looks like a LOT of ingredients when you look at the list but this is pretty much it: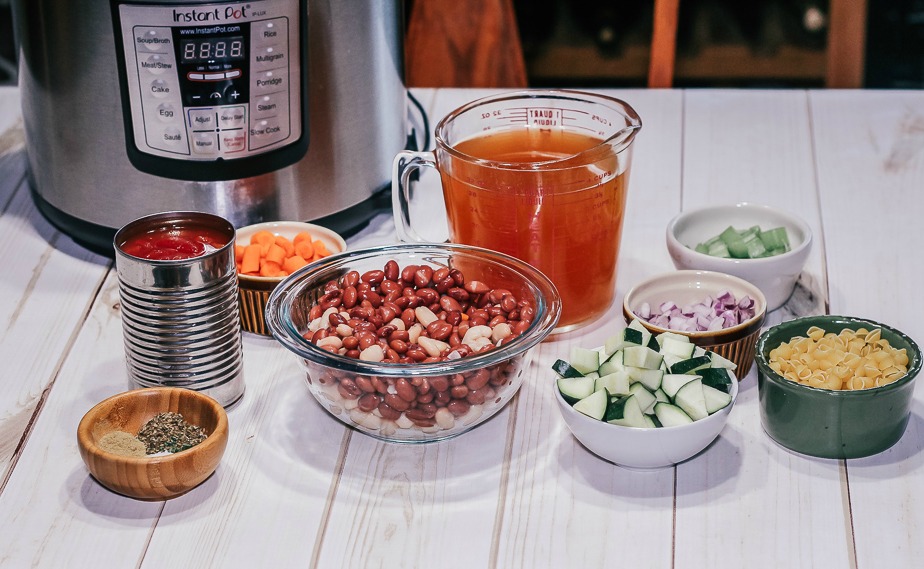 Most of this stuff is pantry stock and I PROMISE this is easy and fast…except for the chopping. Walmart sells pre-chopped veggies and I buy those when I can to save time. The cook time for the soup is seven minutes but the pot takes about 10 minutes to pressurize, so that's plenty of time to throw together a salad or side…or just relax for a minute.
Check out the recipe card below and make my easy Instant Pot Minestrone:
Easy Instant Pot Minestrone
This easy Instant Pot Minestrone is perfect for dinner on a chilly evening and it's a snap to put together.
1 tbsp olive oil
1/2 cup thinly slice carrots (Usually 1 large carrot or 2 oz baby carrots)
1/2 cup chopped celery (Usually 1 stalk)
1/2 cup chopped zuchinni (Usually 1 medium)
1/2 cup chopped red onion (can substitute white or yellow onion)
1 1/2 tbps minced garlic (can sub 3 cloves of fresh)
1/2 tsp coarse sea salt
2 14 oz cans vegetable broth
1 14.5 oz can diced tomatoes
1 15 oz can kidney beans, rinsed and drained
1 15 oz can great northern beans, rinsed and drained
1 tbsp dried basil
2 tsp dried parsley
1 tsp white pepper (can sub regular black pepper)
1/2 tsp dried oregano
1 cup small shell pasta (we use mini shells or mini elbows)
Push the Saute button on the Instant Pot. Add the olive oil, carrots, celery, zucchini, onion, garlic, and salt. Cook, stirring frequently, for about 3 minutes until to soften your veggies

The more finely chopped your veggies are, the more tender they will be in the finished soup. This is a quick cook soup, so if you have larger veggie pieces, they'll be al dente.

Turn off saute

Add the remaining ingredients into the Instant Pot, stir and close the lid. Set the timer to "Manual" for seven minutes. My Instant Pot has a "Soup" setting that would probably work as well but I do most everything on Manual and Saute.

It takes my Instant Pot about 10 minutes to build pressure, so factor that into your cook time. Once it's done, quick release and remove the lid.

Stir and serve…you can add Parmesan cheese, croutons or herbs to the top if you like.
One note about this soup: Two cans of broth don't make it very soupy…you could probably get away with using three. We usually add an extra can of broth to the leftovers the next day since the pasta and beans absorb some of the liquid. This makes about eight medium servings and about six heartier soup bowls.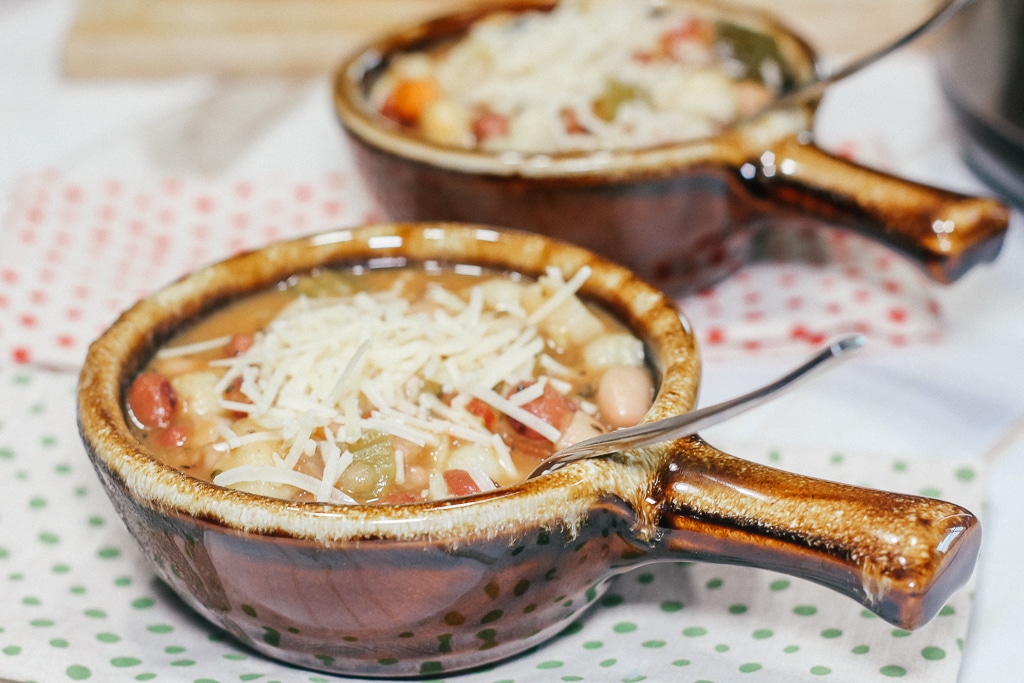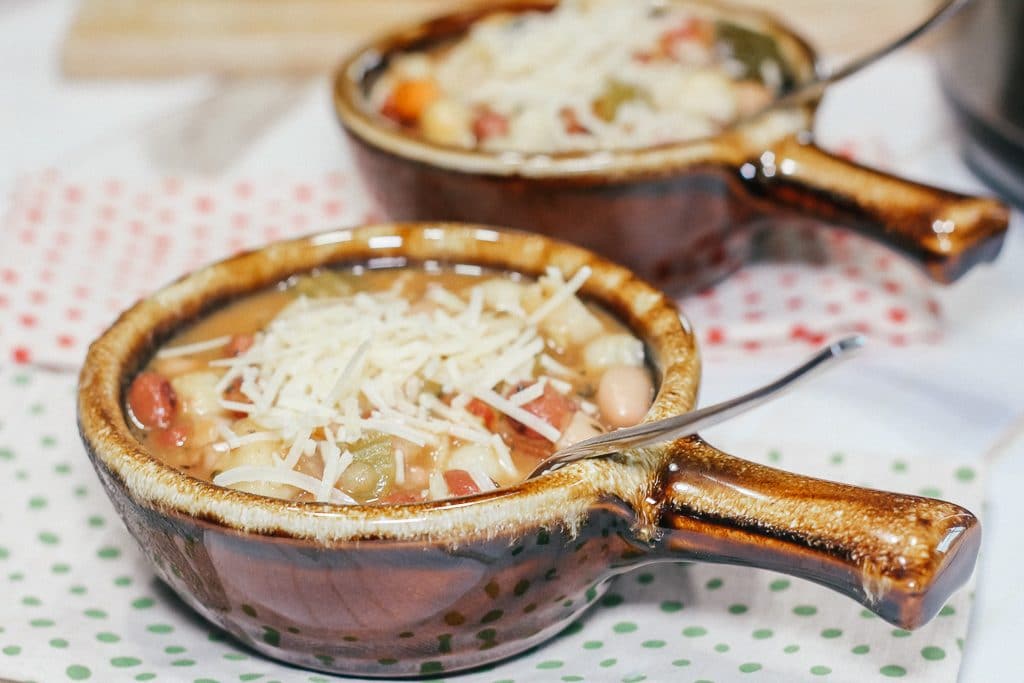 This is a perfect, warm and filling dinner. Everyone in my family eats this without complaining, so you know I'm calling this one a win!