Creamy Instant Pot Macaroni and Cheese
(This post may contain affiliate links. Read my full disclosure.)
Creamy Instant Pot macaroni and cheese is my new favorite comfort food recipe. My kids have always preferred good, homemade macaroni and cheese over the boxed variety (I am so lucky, right?) and now I have a super fast, super easy dinner that everyone loves and eats without complaining. Always a win.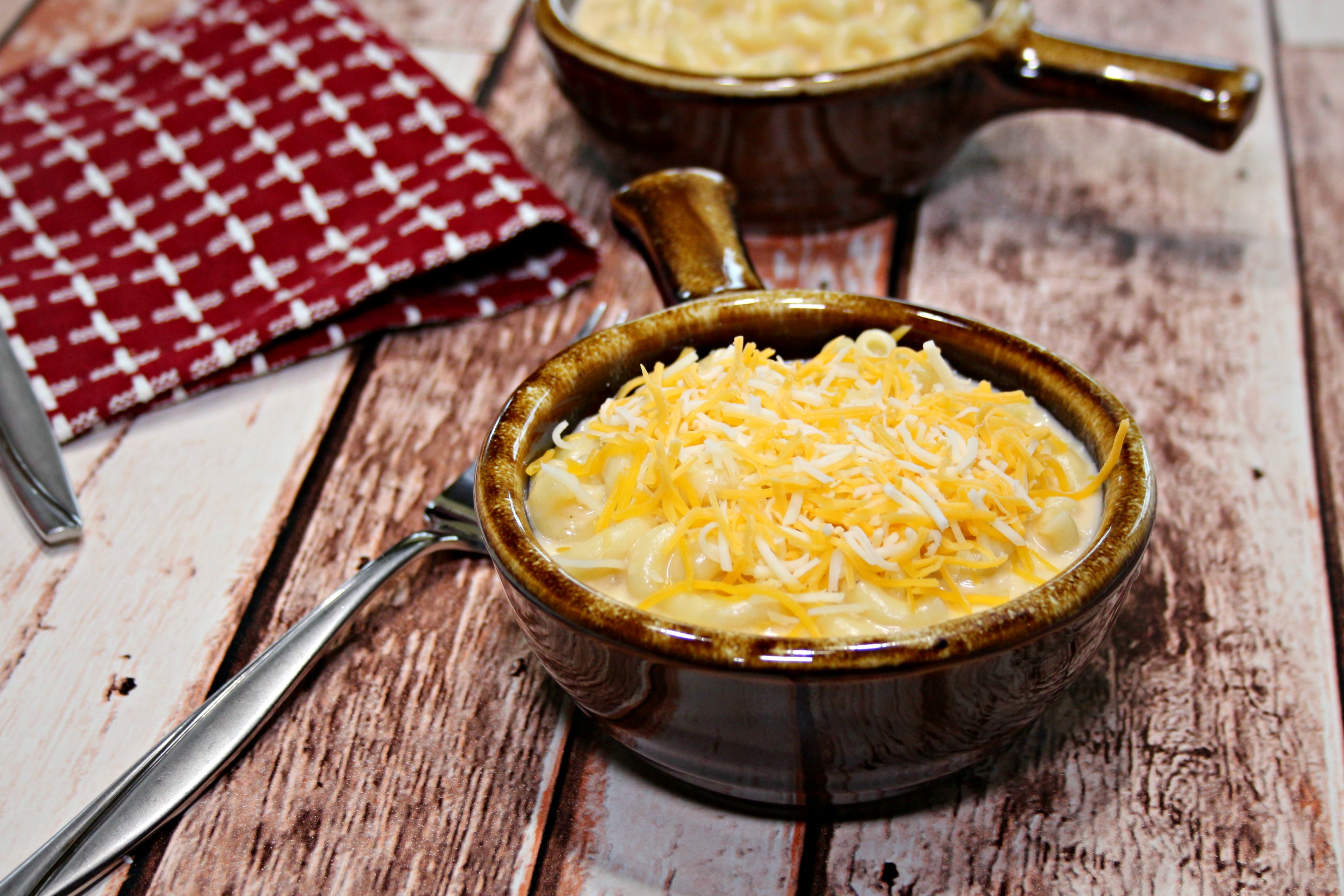 But first, let me talk about my new favorite thing real quick.
Disclaimer: We are a participant in the Amazon Services LLC Associates Program, an affiliate advertising program designed to provide a means for us to earn fees by linking to Amazon.com and affiliated sites. This post may also contain affiliate links to other sites where I will be paid a commission by the seller if you make a purchase.
I love my Instant Pot, y'all. Like LOVE it to the point where I gaze adoringly at it every time I walk into my kitchen.
[Tweet "Creamy Instant Pot Macaroni and Cheese #InstantPot"]
I am not an early adapter and when I heard all of my friends gushing about their Instant Pots, I was skeptical. I didn't need another kitchen gizmo and I certainly didn't need a "glorified pressure cooker."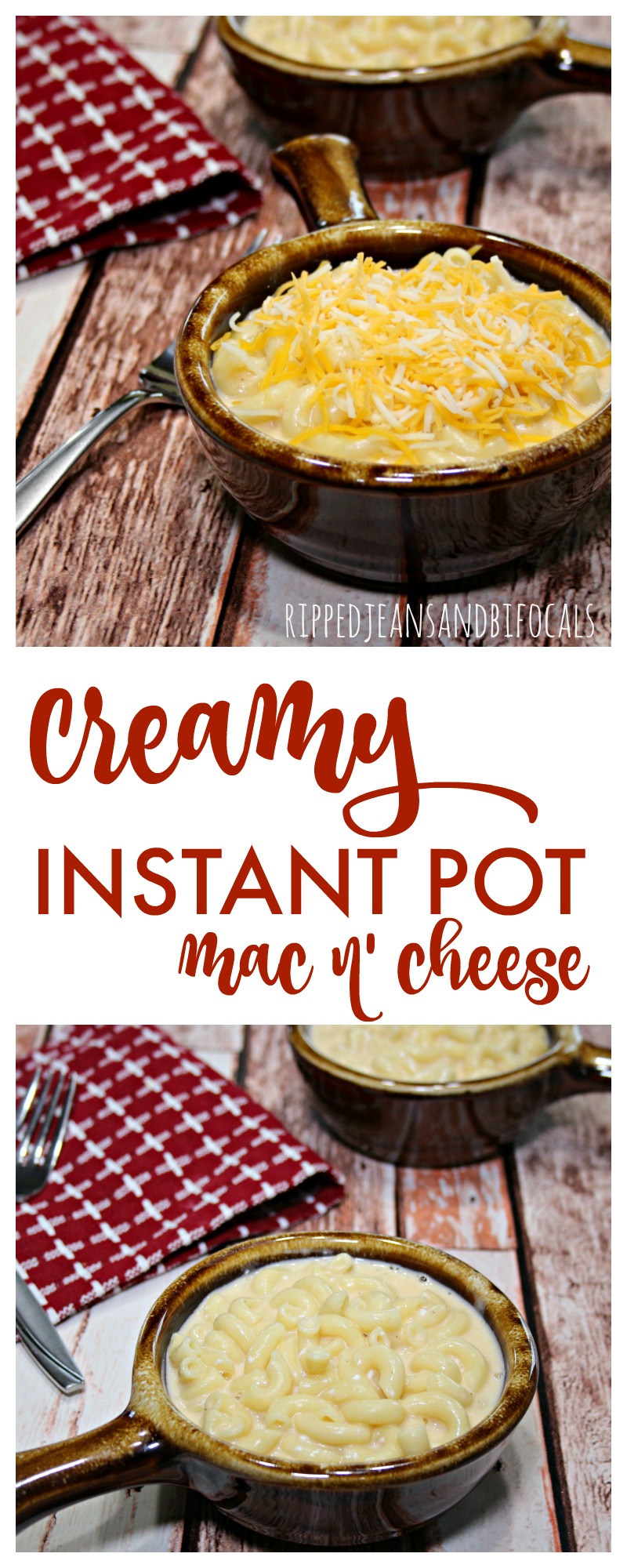 When I finally decided to give the Instant Pot a whirl, I scouted around for the best prices and ended up buying on sale this past Black Friday and I've never looked back. I'm sure my crock pot is feeling a little sad and neglected but I needed to move on. Sorry crock pot.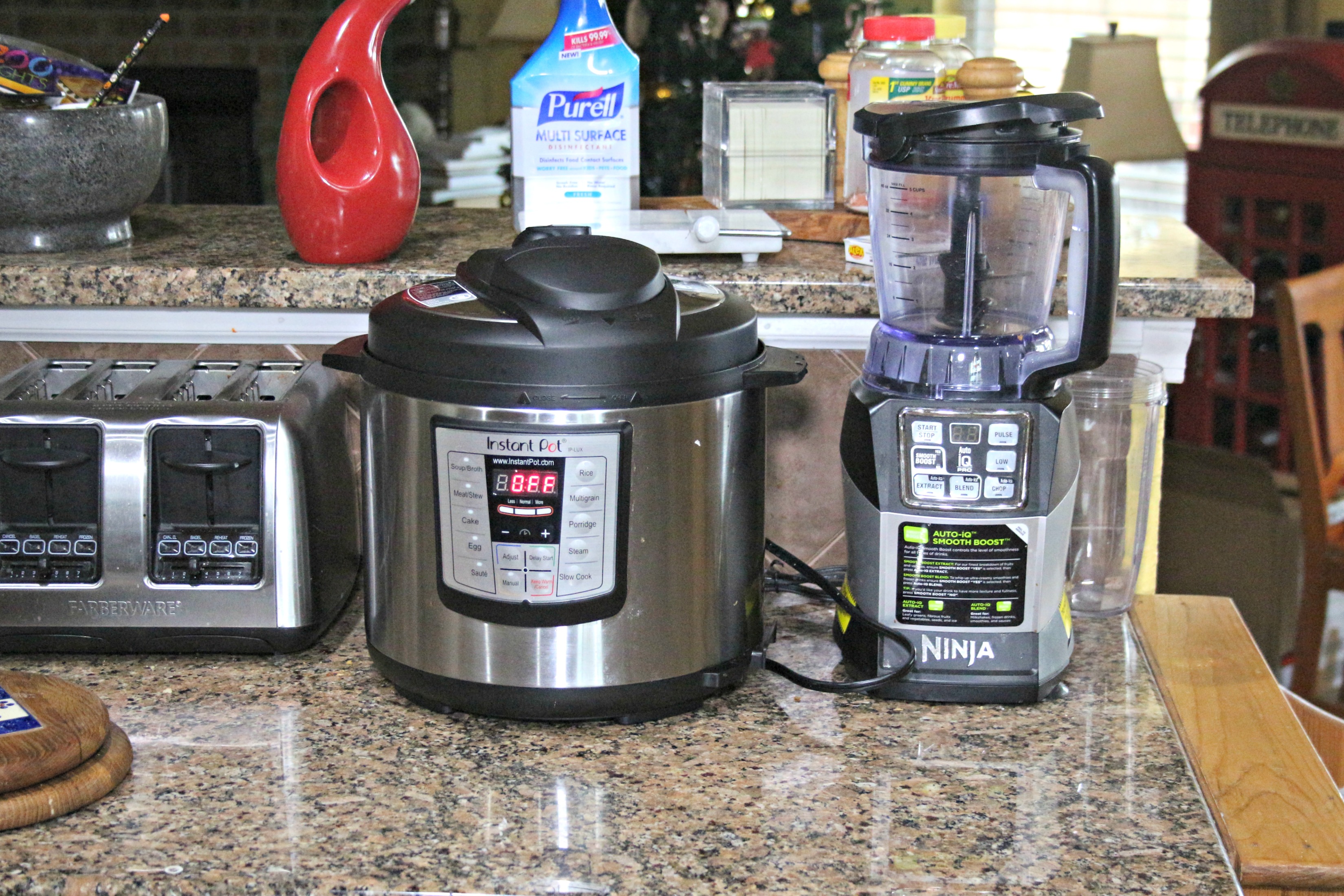 This is the one I have. They make a mini and a large capacity but this one works for me:
This is the first Instant Pot recipe I'm sharing and I'm pretty proud of it. I use it for dinner just about every night and I've been working on adapting some of my crock pot and stove top recipes for the Instant Pot. I've made chicken curry, chicken taco bowls, tomato soup and more. I use it regularly to bake potatoes and boil eggs…it's amazing. This creamy instant pot macaroni and cheese is easy and it takes only about 10 minutes to make…and it only take that long because it takes the Instant Pot about 5 minutes to build up pressure before it starts cooking.
A little bit about the ingredients:
You can substitute black pepper if you don't have white pepper on hand but do pick up some ground white pepper the next time you restock your pantry. It's got such a nice flavor and it's my new favorite pantry staple.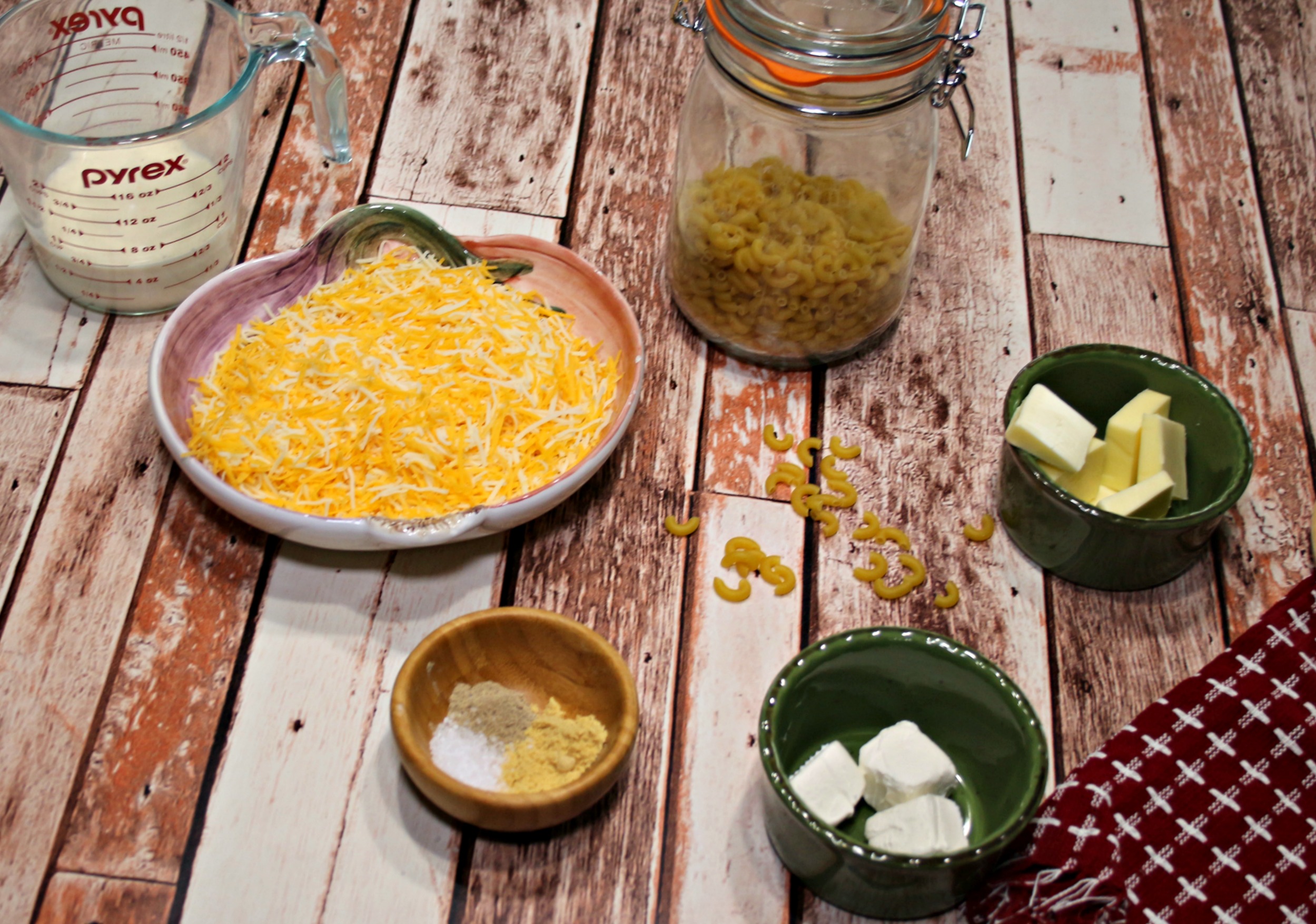 We usually use a blend of cheddar/jack in this recipe because it's what we usually have on hand…we buy the jumbo bag of Kirkland Brand Mexican Blend at Costco, so that's what usually goes in our mac n' cheese. I made it once with a mixture of mozzarella, Parmesan and cheddar because that was what was in the fridge that day. I personally think it tastes better with mostly sharp cheddar with a little bit of mozzarella mixed in but you can mix and match your cheeses any way you want. I've always wondered how it would taste with some of the fancier cheese but this is a dinnertime staple for me when I don't have a lot of time to get a meal on the table so I've stayed pretty basic with it so far.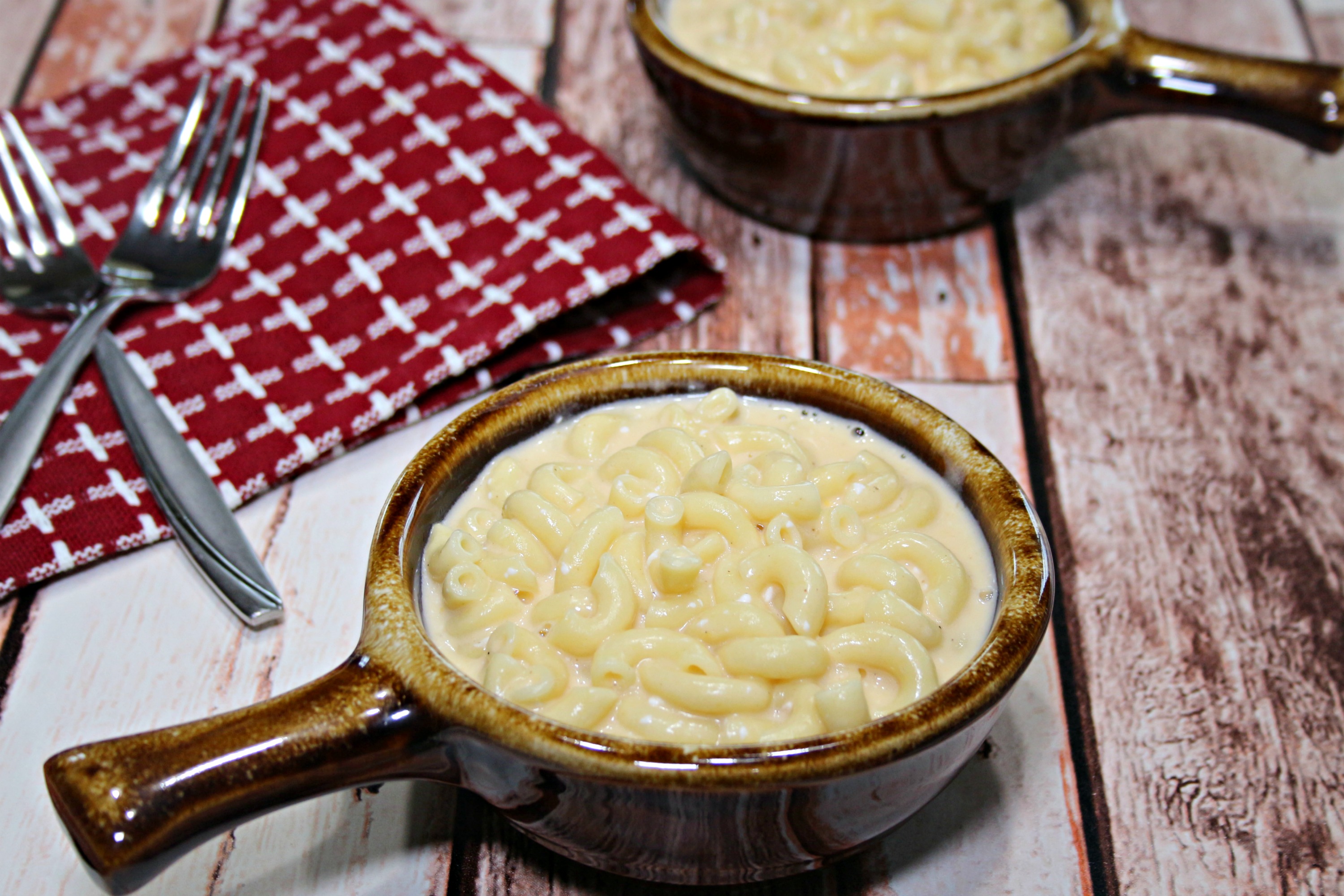 You CAN use regular milk if you don't have evaporated milk on hand but the canned milk is what gives this dish the extra creaminess. Canned evaporated milk is one of those pantry staples I always have on hand. I don't always use the entire 3/4 cup of the milk…I add it a little at a time and stop when it seems the right consistency. The amount of water the noodles absorb in the pressure cooker has seemed to vary just a tiny bit each time I make this dish.
The one thing about this recipe is that it's not very orange-y, so to make my kids happy, I sprinkle some grated cheddar on top before serving. You know…because they've been conditioned by society to think macaroni and cheese should be traffic cone orange.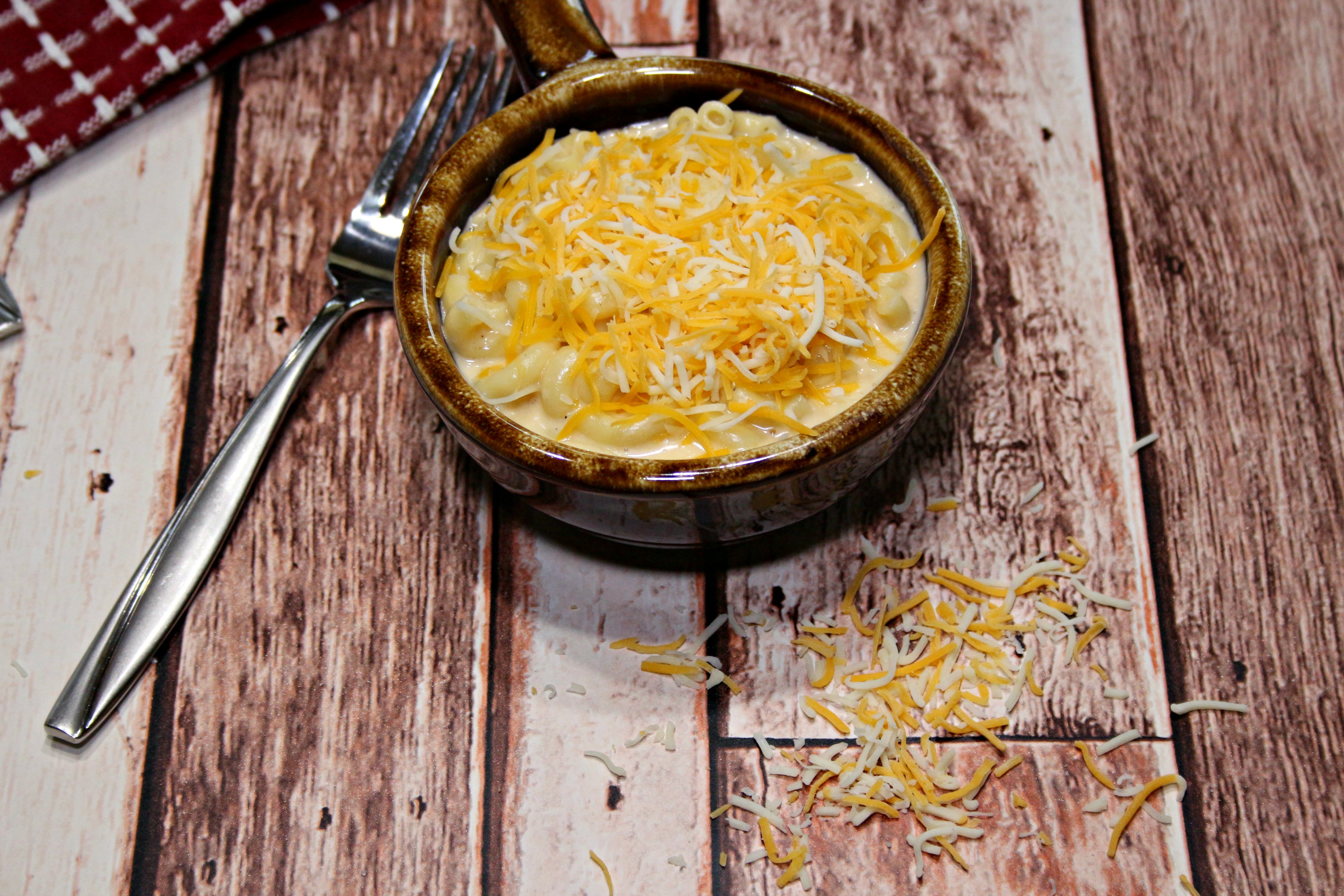 Enjoy this creamy Instant Pot Macaroni and Cheese. We love it around here.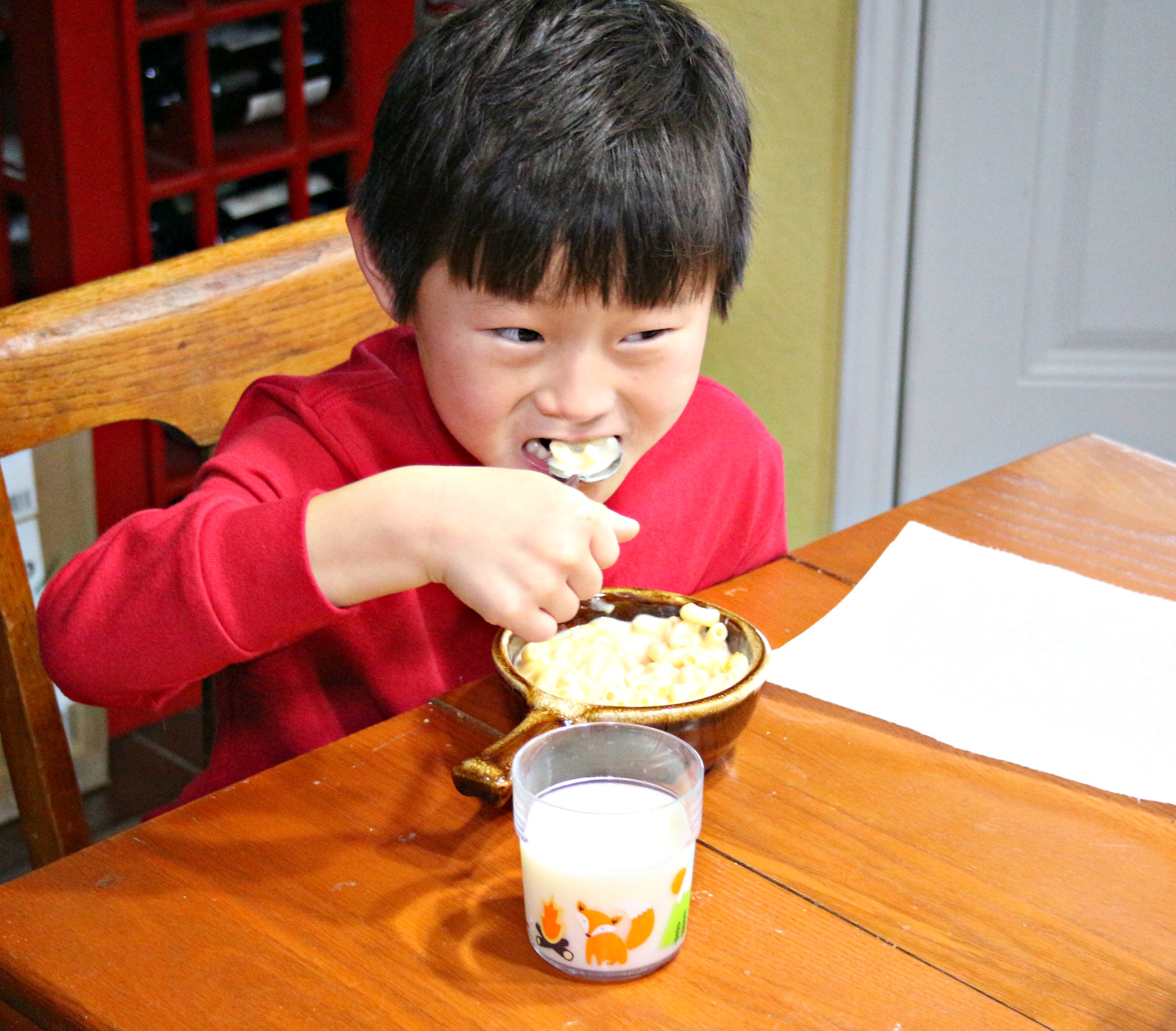 Creamy Instant Pot Macaroni and Cheese
Easy, creamy, crazy fast Instant Pot macaroni and cheese that will change your life. Okay, maybe that is over promising a little bit but ya'll. Seriously THE BEST STUFF.
2 cups elbow macaroni
4 tbsp butter (cut into pieces)
4 cups water
2 tsp dry mustard powder
2 tsp sea salt
1/2 tsp ground white pepper
3/4 cup evaporated milk
2 cups grated cheese
2 oz softened cream cheese
Add macaroni, butter, salt and pepper to Instant Pot

Secure lid, set to manual high pressure for four minutes…the Instant Pot will take about five minutes to warm up so factor that in to your total cook time.

Once complete, quick release your Instant Pot

Your macaroni should be fully cooked at this point. If it is not, set to saute and quick cook for an additional minute or two.

Add cream cheese, stir to blend.

Add milk and grated cheese at intervals and stir until smooth until cheese is melted.

If your mac and cheese appears soupy, give it about five minutes to set/absorb. If you're like me you're super in a hurry to get this on the table but leaving it in the pot for a smidge will let the liquid absorb in to the noodles.

If your kids are like mine, they expect orange macaroni and cheese. Sprinkle a little bit of sharp cheddar or melt a cheese slice over the top of the bowl. Boom.

You might also like: