One of the things I like most about Texas is that you can enjoy the beach almost year 'round. While the Texas gulf coast can't compare with the sugar white sands and turquoise waters of the Caribbean and parts of Alabama and Florida, they do the trick for a beach fix. If Texas beaches are on your radar, here are some cool things to do in South Padre Island with kids!
Things to do in South Padre Island with kids!
Aside from the occasional fluke weather, the Texas gulf coast is warm all year, giving you lots of flexibility when planning family fun in this area. While the things listed here are family things to do in South Padre Island, they can easily be adapted to adults only groups.
This list of things to do in South Padre island with kids assumes you're going to want to hang out at the beach, so I've curated some fun things to do during your non-beach time.
1. Go Fishing
I think South Padre Island is a great place to take kids for their first experience fishing. If you're not sure how it all works, I recommend you hire a guide. You can read all about fishing in South Padre Island in this post about National Cook Your Catch Day. And, although National Cook Your Catch Day is in January, with the amenities available on the island, any day can be National Cook Your Catch Day.
2. Sea Turtle, Inc.
Sea Turtle Inc. is a fantastic educational experience for kids and adults alike. This facility is actively engaged in rescuing sea turtles and educating people on what to do if they encounter a sea turtle. You'll have a chance to explore static exhibits and see seat turtles in rehabilitation. There are also some fun permanent residents to check out.
3. SPI Birding, Nature Center, and Alligator Sanctuary
This is a great place to learn about local wildlife. You'll find 3300+ feet of boardwalk, 5 bird blinds, a viewing tower and more. Check the website for info on guided tours and other activities.
4. Gravity Park
This beach front fun area offers lots of options for family fun. You'll find go karts, miniature golf, kiddie rides and thrill rides with a great view of the water.
If all the fun makes you hungry, there are lots of places to eat or grab drinks within walking distance. Nearby Driftwood Landing is a great place to watch the sunset. Check their website for hours and pricing.
5. Beach Park at Isla Blanca
If your kids love being near the ocean but not necessarily in it, check out this fun water park. My kids LOVE a good water park.
6. Island Adventure Park
Island Adventure Park is on the top of our list to do on our next visit. If you fancy horseback riding in the surf (major bucket list item for me) or ziplining, this could be your place. They also offer a petting barn, children's play area, go karts, and mini golf. If you're looking to organize a beach wedding or beach bonfire, Island Adventure Park can help set that up, too.
7. Sea Turtle Art Trail
Sea Turtle Art Trail is a trail with colorful 5-foot tall sea turtle sculptures. If you're looking for "most Instagrammable" in South Padre Island, this is a great place to start. More info here.
8. Take a Sand Castle Lesson
Our family has taken sand castle lessons in Port Aransas and in Gulf Shores, Alabama. Both sand castle builders approached sand art in totally different ways and I would absolutely take another lesson if I had the chance.
The South Padre Island visitor's bureau recommends Sand Castle Lessons or Sandy Feet Sandcastle Services.
Where to stay in South Padre Island
If you are looking for a great beachfront resort, I recommend The Pearl. They have a variety of rooms and condos to choose from and they are right on the water. They have an on site gift shop, a restaurant with a bar, and a great pool area. Swimming in the gulf is great but I know parents appreciate a nice pool, too. No jellyfish or currents.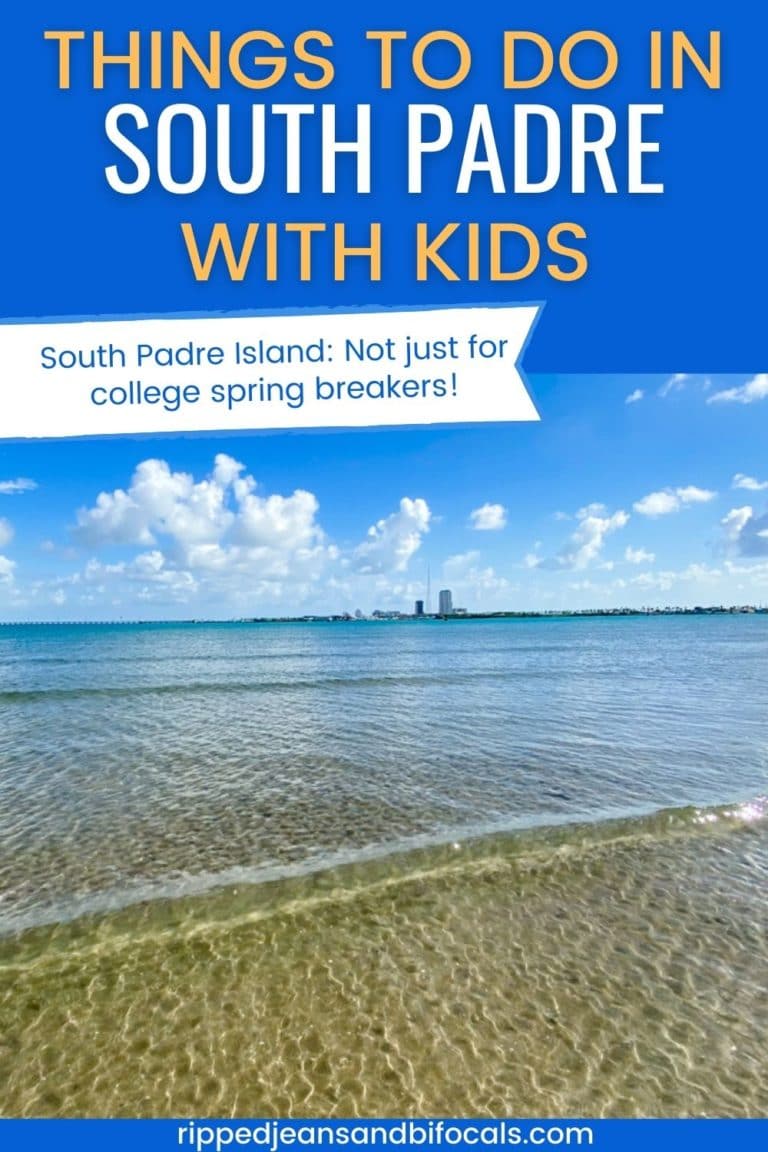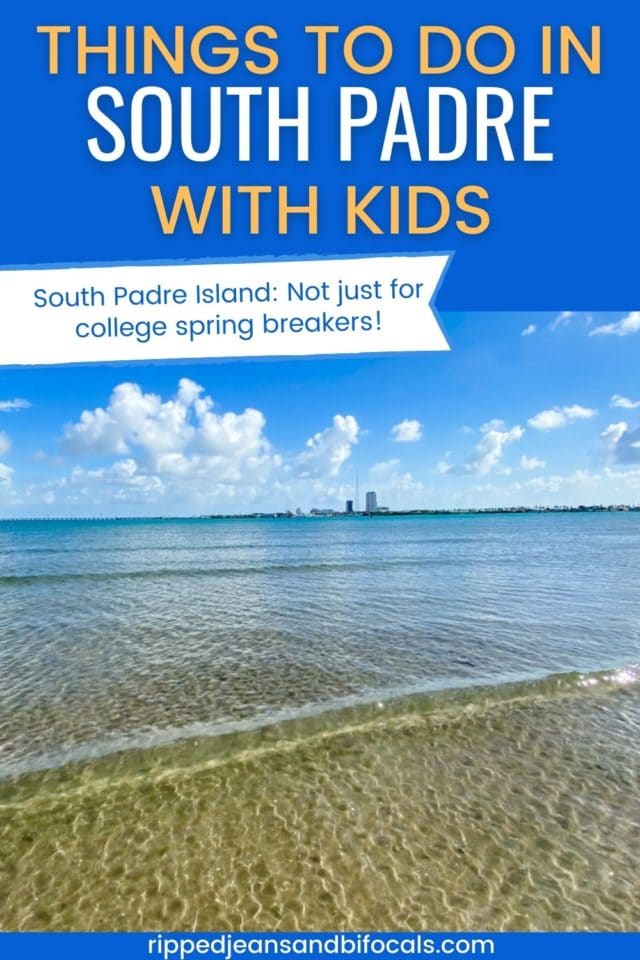 Kid-Friendly Restaurants in South Padre Island
Most of the eateries are going to be family-friendly and cater to vacationers of all types. I personally recommend The Painted Marlin Grille and Ceviche Ceviche, although the latter doesn't have inside seating – it's strictly grab and go. Parrot Eyes also comes highly recommended. South Padre Island is also a big enough city to have a decent selection of fast food along the main drag. While I always encourage people to eat local, not everyone has an adventurous palate. Sometimes, the familiar chicken nuggets are going to be what makes the difference between a good day out with kids and a tense one. You gotta do what you gotta do.
See more restaurants here.
Spring Break in South Padre Island
If you're planning a family trip to South Padre Island, you probably already know that SPI is popular with college spring breakers. If you're a family vacationing with kids, hearing a late night dance party in the condo next door might not be the experience you're after. If you are planning on visiting during spring break, I recommend being very intentional about your lodging choice and pick a hotel or rental that might be less popular with the spring breakers.
You might also like:
A guide to beaches in Brazosport Texas