Best Texas Beaches for Families
(This post may contain affiliate links. Read my full disclosure.)
If you're in Texas or traveling to or through Texas and want to dip your toes into the Gulf of Mexico, I've got the scoop on the best Texas beaches for families. Texas has over 3,000 miles of shoreline, so there are plenty of beaches to explore. I'm excited to tell you about some of my family's favorite beaches in our state.
This post may contain affiliate links. I may earn a commission if you make a purchase or booking through my website. Thank you!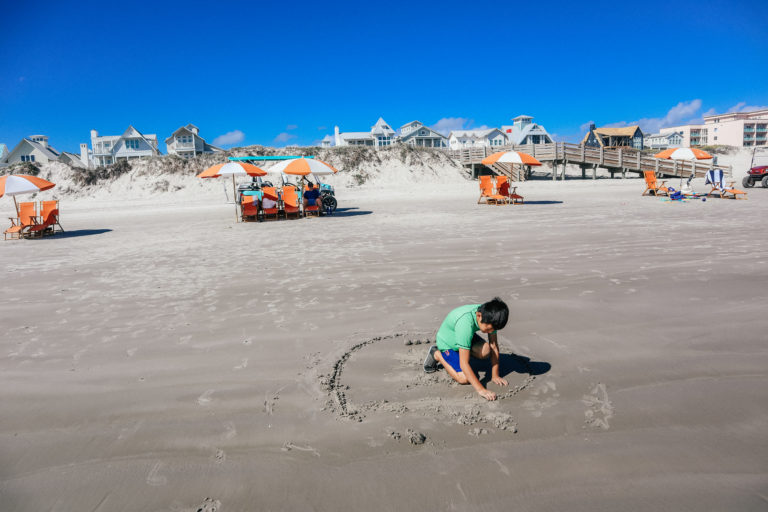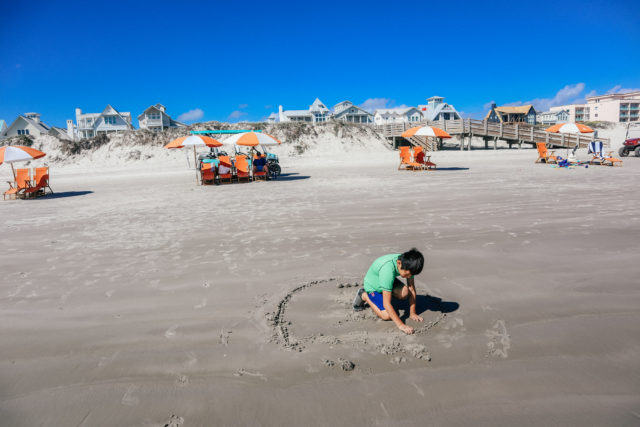 Best Texas Beaches for Families
First, a little expectation management: While Texas beaches are great, don't expect the sugary white sand and clear turquoise waters that you'll find in Florida or Alabama. Texas beaches have lots of clay in their sand (which makes it great for sandcastles) and it's darker in color. The water isn't as clear but it's typically warm a great deal of the year so you can swim nearly year round.
Last year, we went to the beach in November instead of in the middle of the summer like we usually do and while the water was definitely chillier, it's still warm enough for swimming, especially if you are a kid.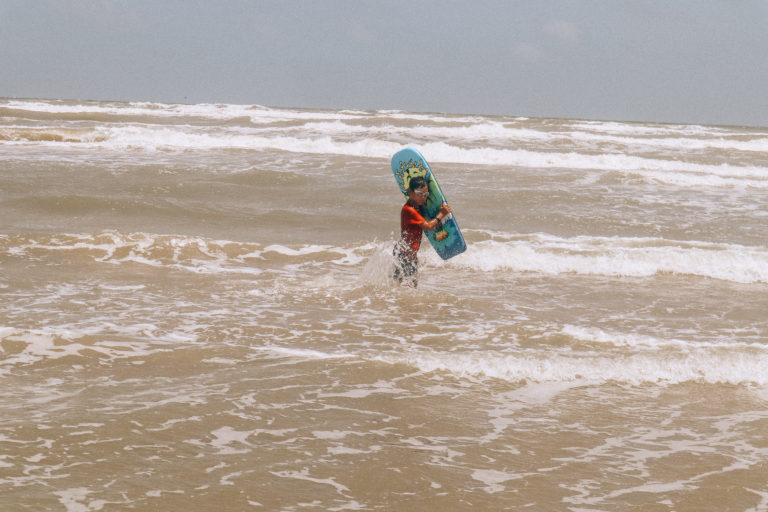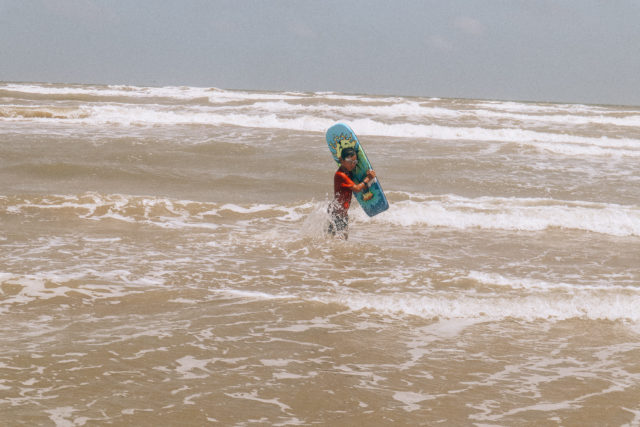 Basic things to know about Texas beaches:
Most Texas beaches are free to enter. If you want to drive or park on the beach, you'll need a permit in most places.
Most public beaches don't have bathroom facilities. You will usually be able to find port-a-potties.
Most Texas beaches are open 365 days a year. Some beaches will have different rules/restrictions during busy periods, such as fourth of July weekend, Memorial Day or Labor Day.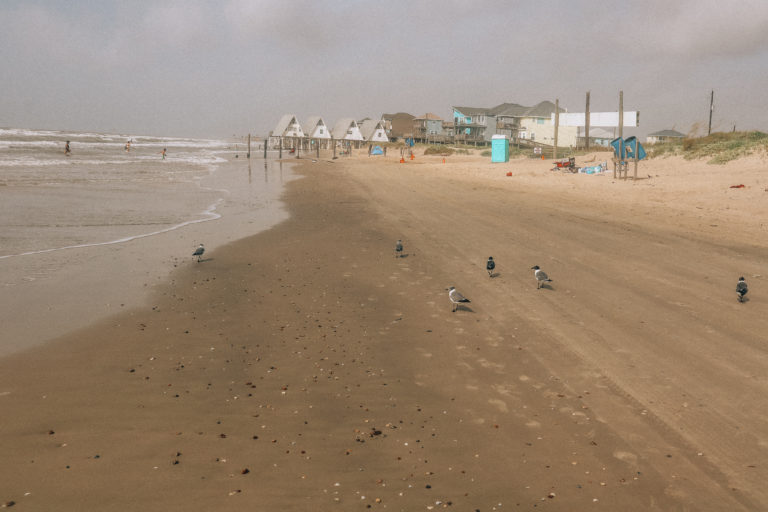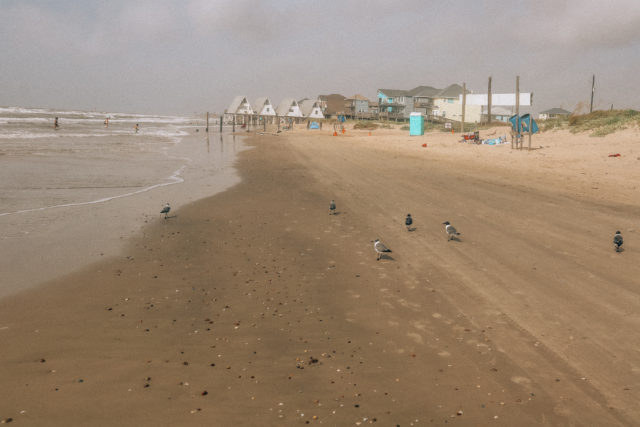 Fires on the beach are generally permitted unless otherwise indicated. Make sure you check for posted signs.
Most Texas beaches are pet on a leash friendly. We have personally never taken a pet to the beach but we have seen lots of dogs on our trips to Texas beaches.
Want to know what to pack for the ultimate day at the beach? Download my free beach packing checklist.
Vacation Rentals Near Texas Beaches
I'm a big fan of a vacation rental versus a hotel when going to the beach. Vrbo has some great one – just check your proximity to the water before you book. If you're not beachfront, you'll want to look for a rental that includes a golf cart or find a place to rent one.
Get 20% Off Stays in Newly-Listed Homes
Here are some of my favorite Texas beaches. This list is limited to what we've personally experienced as a family. If you don't see your favorite beach on this list, tell me what it is so I can make sure I add it to my list.
South Padre Island
South Padre Island is known for its beaches and fun family activities. If you want great fishing, a great selection of restaurants and shops and lots of choices for activities, South Padre Island might be your choice of Texas beaches for families.
Several terrific parks dot the island for playtime, and Island Adventure Park offers horseback riding, zip lines, and a petting barn for your little (and big) animal lovers. The Island Fun Park features mini golf and go-karts for sports fans. There's also great fishing in the shallow bay and it's warm enough to go year 'round. I went fishing at SPI in January and it was perfect.
But.
I strongly recommend you avoid March since this Texas beach is very popular with the college spring break crowd. Unless you fancy an MTV style party on the beach, stick to another beach for spring break family fun.
Port Aransas
Port Aransas is a family-friendly town on the Gulf Coast. Port A, as it's known, is a beachside town full of fun things to do.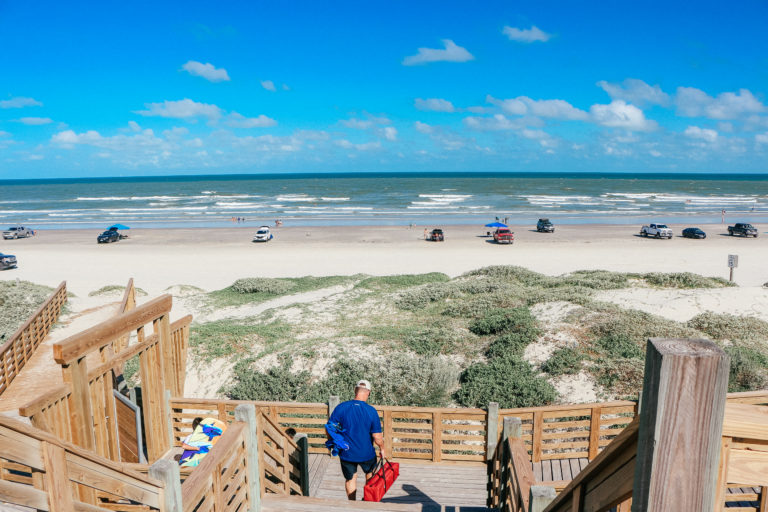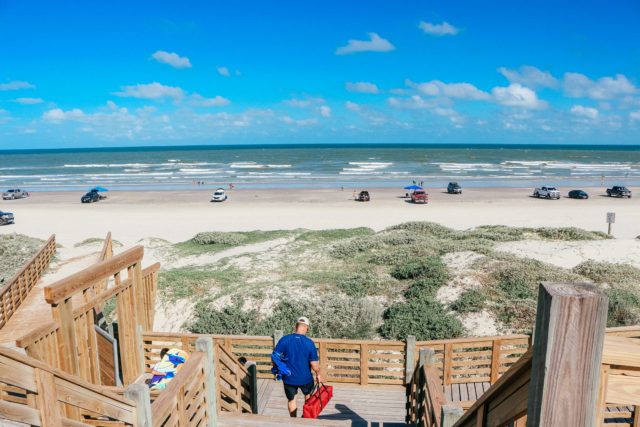 Our typical Port A stay involves a whole lot of nothing, although there are lots of options in town for entertainment, shopping, and dining. There are tons of beachfront resorts and rentals to choose from. Prices and amenities will vary but the resorts along Highway 361 all lead to the same beach. Our favorite resort is Cinnamon Shores and a close second is Lively Beach. If you are looking for more budget friendly (but still nice) accommodations, we also recommend the Aransas Princess and the Mayan Princess.
Book your stay at Lively Beach here.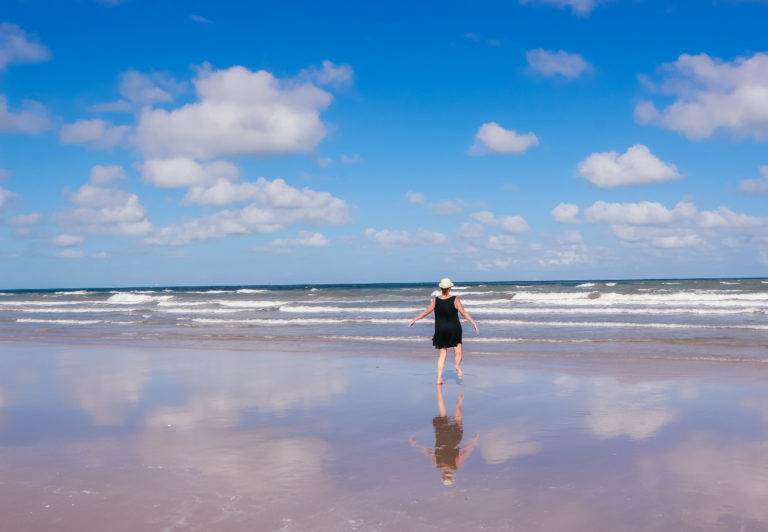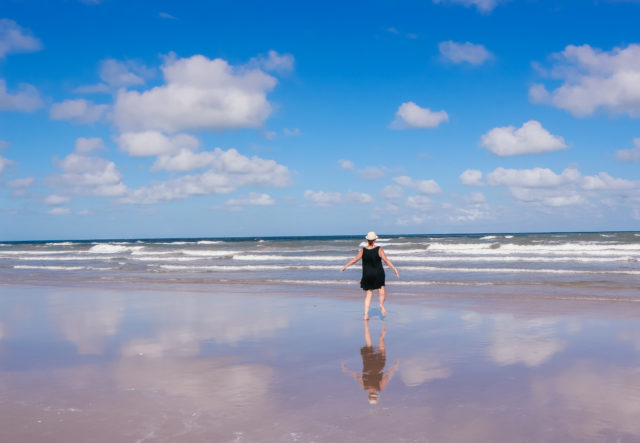 Most resorts along 361 are going to have dedicated beach entrances for their guests. Public beaches are free to enter but beach parking permits are required between markers 0 and 62. There are certain areas that are designated free parking between markers 2 and 58.
Check out more beachfront rentals and hotels in Port Aransas here.
If you're staying at a beachfront resort or hotel, which I recommend, you'll typically have parking included at your resort and you can enter the beach via a private boardwalk. This feature is pretty typical for Port A beachfront properties.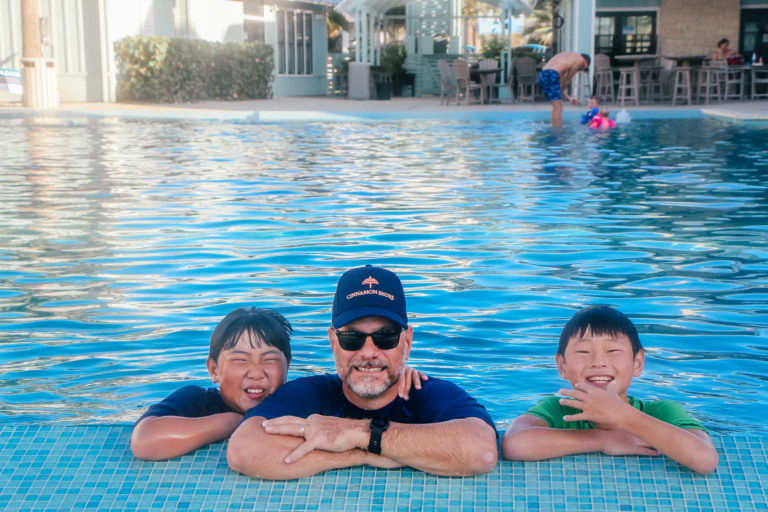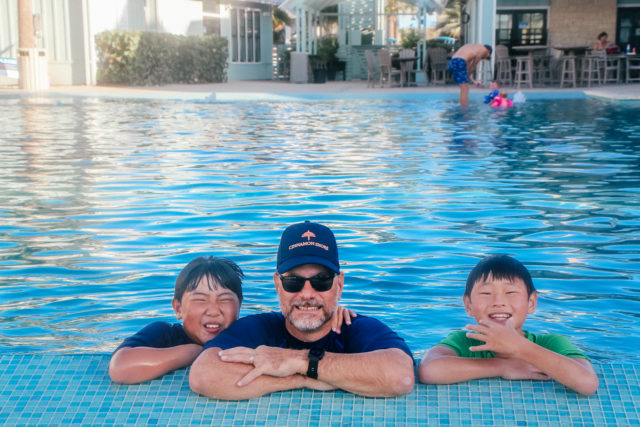 Brazosport Area Beaches
Brazosport is a coastal community that has four family-friendly beaches. These are among some of the least touristy beaches in the state. Visitors to the Brazosport area can stay in Lake Jackson, Clute, Freeport, Quintana, or Surfside Beach. I almost want to say these beaches are a secret…I mean, they're not, but there's definitely a more remote vibe than Port A beaches.
We stayed at the Ocean Village Hotel right on Surfside Beach. It's pretty no frills but it's comfortable and you cannot beat the location.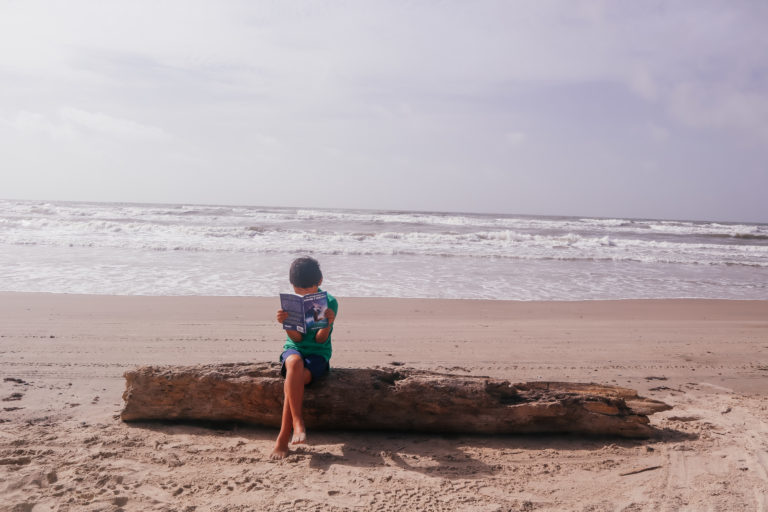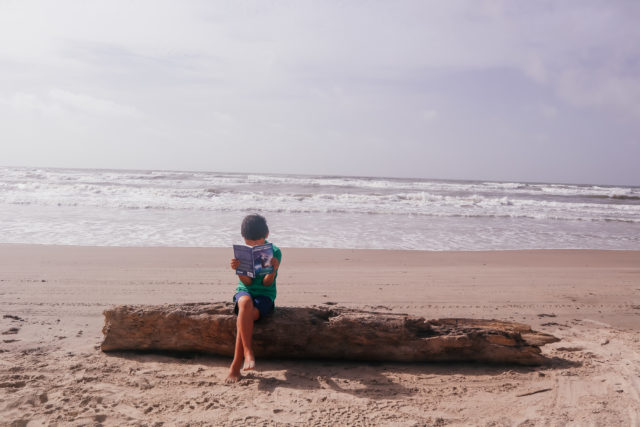 Read more about Brazosport beaches plus other things to do in the area here.
Surfside Beach
Surfside Beach has lots of options for beach house rentals, plus a few restaurants. It is the liveliest of all of the Brazosport area beaches.
Miles of golden sand teeming with seashells and marine life make Surfside Beach the perfect retreat for recreational athletes, sun worshipers and nature lovers alike. With beach house rentals, motels, offshore fishing charters, restaurants and souvenir shops close at hand, Surfside Beach is a great spot for every type of beach goer.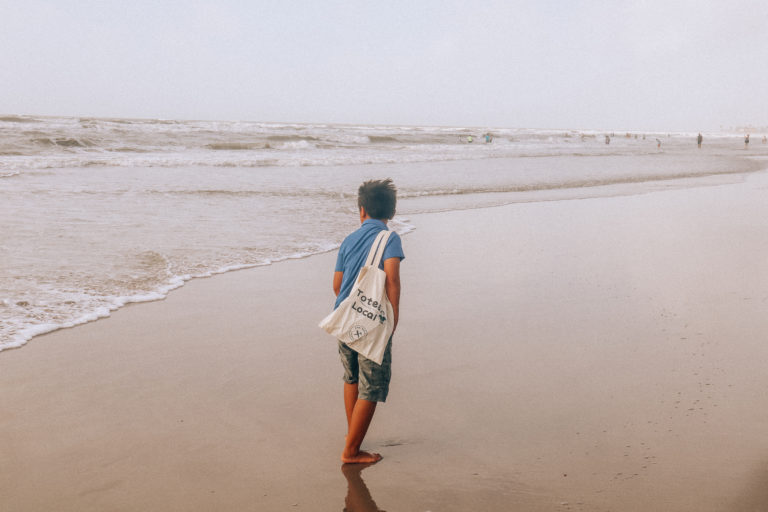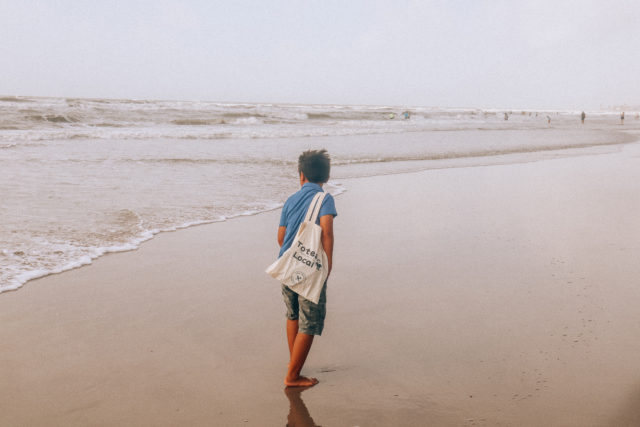 You can also explore the the Surfside Jetties. Extending nearly a mile into the Texas Gulf Coast, the jetties offer trophy redfish, speckled trout and a variety of other game fish.
Follet's Beach
The locals refer to Follet's Beach as the free beach, even though there are other beaches in the area that you can drive on at no cost.
Follet's Beach is a a 13-mile stretch of public access beach between Surfside Beach and San Luis Pass. Visitors enjoy fishing, swimming, and camping along the beach year-round.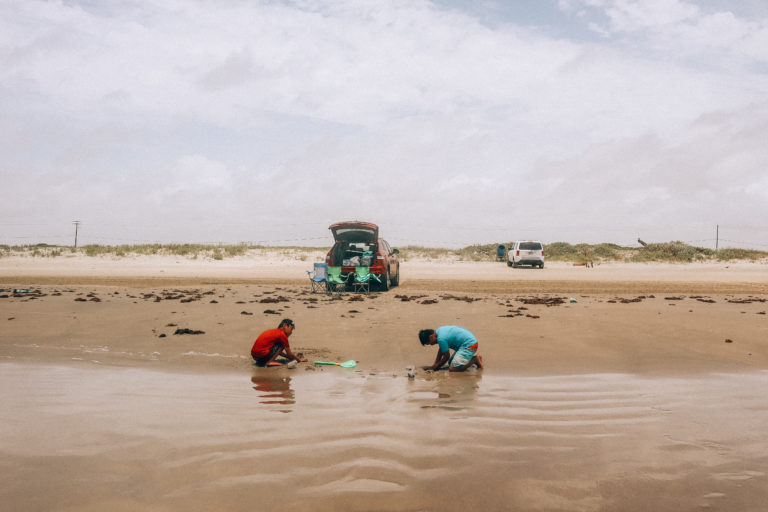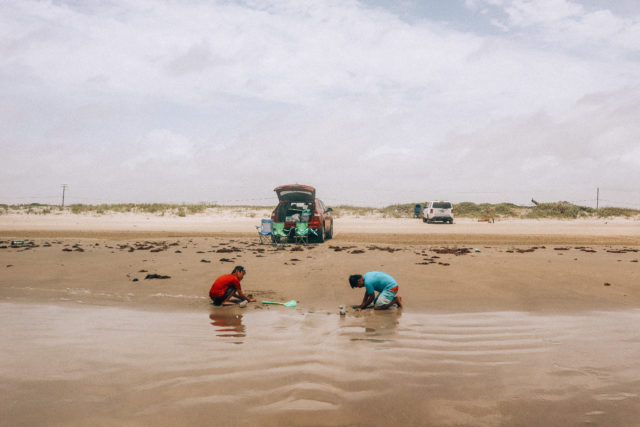 There are not a ton of services here. You'll find portable toilets are available, although you may have to walk a bit to get to one. An ice cream/concession truck may make the rounds.
Quintana Beach
Quintana offers six miles of natural sandy beach with free vehicle access and parking*. Quintana Beach County Park offers RV sites, cabins, restrooms and showers, a playground and an elevated boardwalk that leads to the beach. The park also has hiking trails and a great lighted fishing pier.
*From Memorial Day weekend through Labor Day weekend there is a $5.00 parking fee per vehicle collected at the entry gate to the park for day use access of the park and pedestrian beach. Registered overnight campers are exempt.
As a natural beach, Quintana is maintained by tides and weather. At any given time, there may be driftwood, seaweed and other plant life on the beach. These materials provide nourishment and stability to the ecosystem. The beach is raked in cases of excessive build-up of seaweed or debris. The island is home to many birds and butterflies that can be observed at the Quintana Neotropical Bird Sanctuary.
Bryan Beach
Bryan Beach is part of the city of Freeport and offers approximately three miles of natural beach perfect for sunbathing, camping, birding, fishing and relaxing. The beach is still in its natural state, which means no stores or concessions. Make sure you stock your coolers in Freeport before going over the intracoastal road. Beach goers should check Freeport's website for any beach access fees, as this may vary.
Other Texas Beaches
I've just scratched the surface, although the beaches I've listed are the most popular Texas beaches for families. You can also find beaches at Rockport Fulton, Galveston, the Bolivar Peninsula, and all the way south at Boca Chica Beach. Read more about Texas beaches on TravelingMom.