How to plan your visit to Epic Waters indoor water park
(This post may contain affiliate links. Read my full disclosure.)
There's an epic indoor water park in Grand Prairie Texas, which is near Dallas and it's my family's new favorite Texas water park. Here's what you need to know and how to plan your visit to Epic Waters indoor water park any time of year.

How to plan your visit to Epic Waters indoor water park in Grand Prairie Texas
My kids and I were hosted by Epic Waters and one of their partners, Marriott Courtyard Dallas Grand Prairie. This post may contain affiliate links. All opinions are mine. Updated 10/27/2021.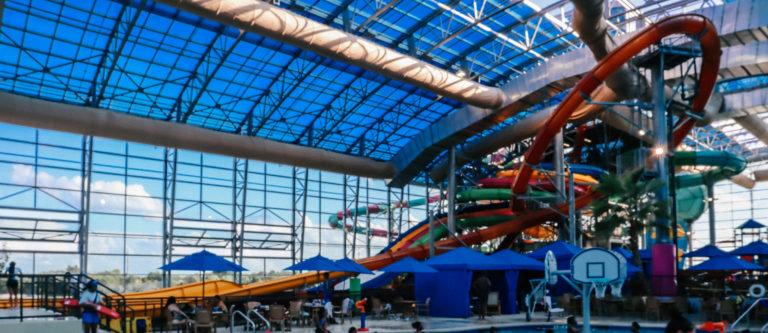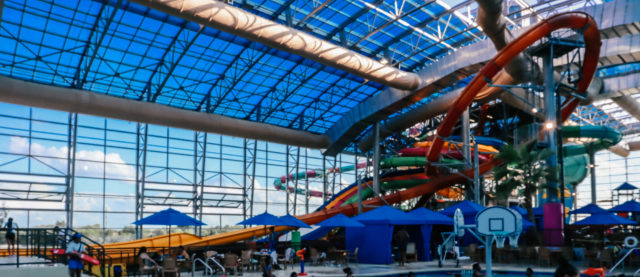 You can swim and splash year round
Even though you can swim outside in Texas for a large portion of the year, it will get too cold to swim during the winter. Either that or you won't easily find a pool or water park open until at least late March.
Epic Waters is open all year, even on holidays, unless otherwise noted on their calendar. It's a large, airplane hangar size building with a retractable roof. We visited during summer when the outside temps were in the 90's, so the windows were open and the inside temperature was almost as warm as the outside weather. We can't wait to go back in December or January, when swimming and sliding will seem like more of a novelty.
I love the idea of swimming on Thanksgiving or Christmas. If you want to put a unique twist on fall/winter holidays or just have a fun, family weekend, Epic Waters is there for you all year.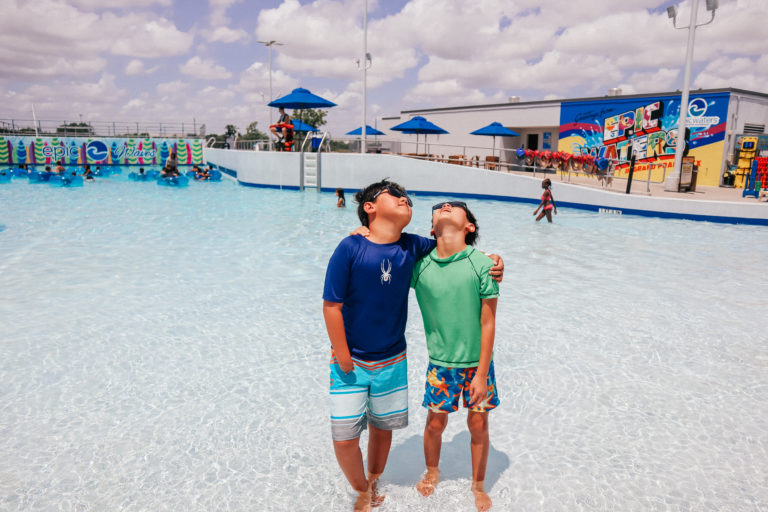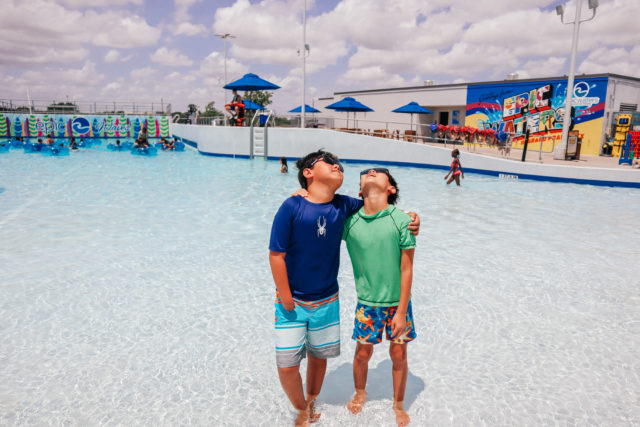 There's also an outside area that is open in the summer. You'll find Epic Waves, a wave pool with floats, and lots of lounge chairs. You might also find a dance party and games outdoors.
Most of the fun is inside, though, and while we loved the outdoor area, there is plenty to keep you entertained and occupied indoors.
What is the best time to visit Epic Waters?
Whenever you want to get wet! That said, weekend and holidays are going to be busy, so if you can swing a midweek visit, the park will be less crowded. Epic Waters has a twilight special – a reduced admission after 5 p.m. The park is open until 9 p.m. so that's still a lot of time to enjoy the park.
For me, one of the biggest selling points of Epic Waters is that it's open all year round. If I want to schedule a waterpark trip in January, I can!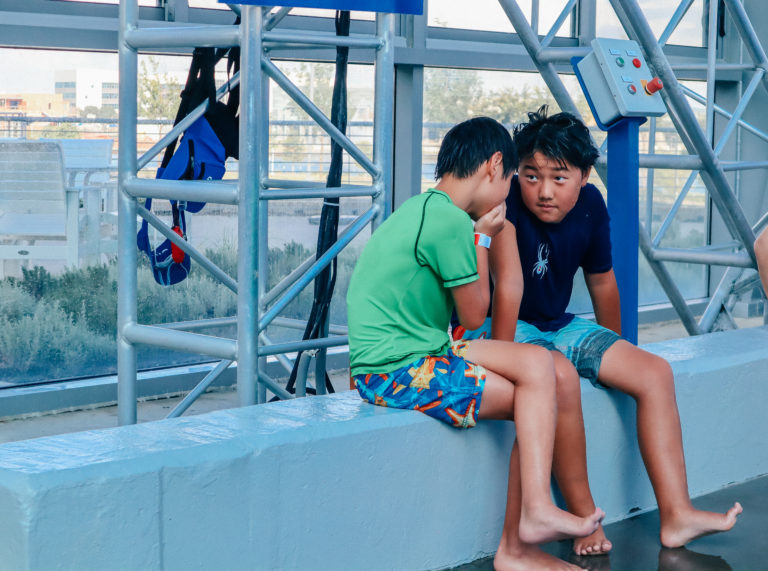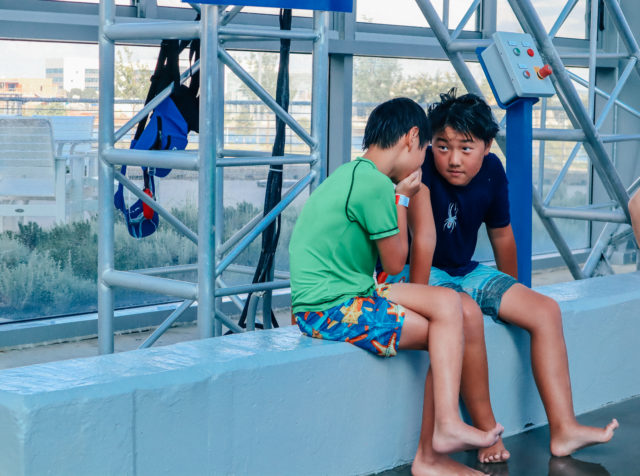 We were there on two summer weekdays and the pools were definitely well populated but not so crowded we couldn't enjoy ourselves. I did notice that the crowds thinned out around 3 p.m. when parents who had brought their kids in the morning were ready to go. I subsequently noticed a little bump in new people in the evenings when the twilight special kicked in.
You can check out ticket options and specials here. You can buy online or at the park.
Epic Waters does not require park reservations at this time.
I recommend at least one full day
If you are coming from outside the Dallas Fort Worth area, as we did, I recommend at least one full day in the park. We did a day and a half and according to my kids, that wasn't enough time.
I think this is a great weekend trip for families traveling from Austin, San Antonio, or Houston. We left San Antonio in the morning and arrived in Grand Prairie mid day. We spent the afternoon at the park and then another eight hours the following day. I had to drag my kids out both days – they're 11.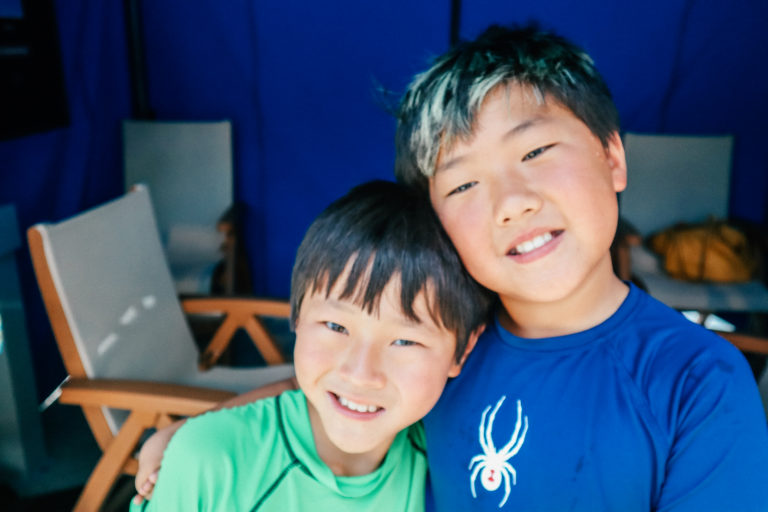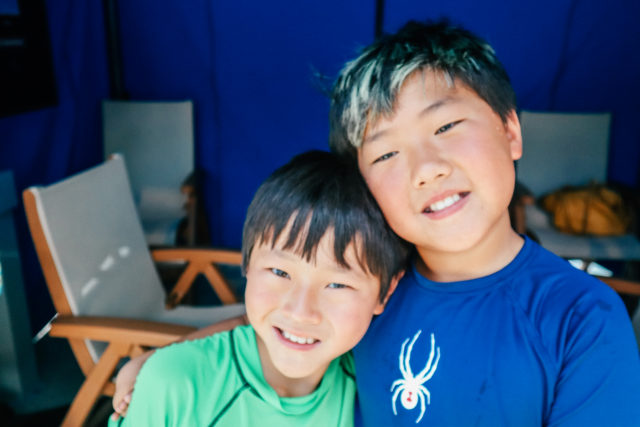 We're definitely planning a winter trip back to Epic Waters.
If you live in the DFW area, you can check out the season pass options if you think you'd like to go often.
Plan to eat at Epic Waters
Epic Waters has lots of food plus a full bar. Outside food is not permitted.
The Hungry Wave Cafe has burgers, pizza, chicken fingers, sandwiches, hot dogs and more. Longboards, the bar located near the Flow Rider, has every type of mixed drink you'd want, plus lots of beer and wine options.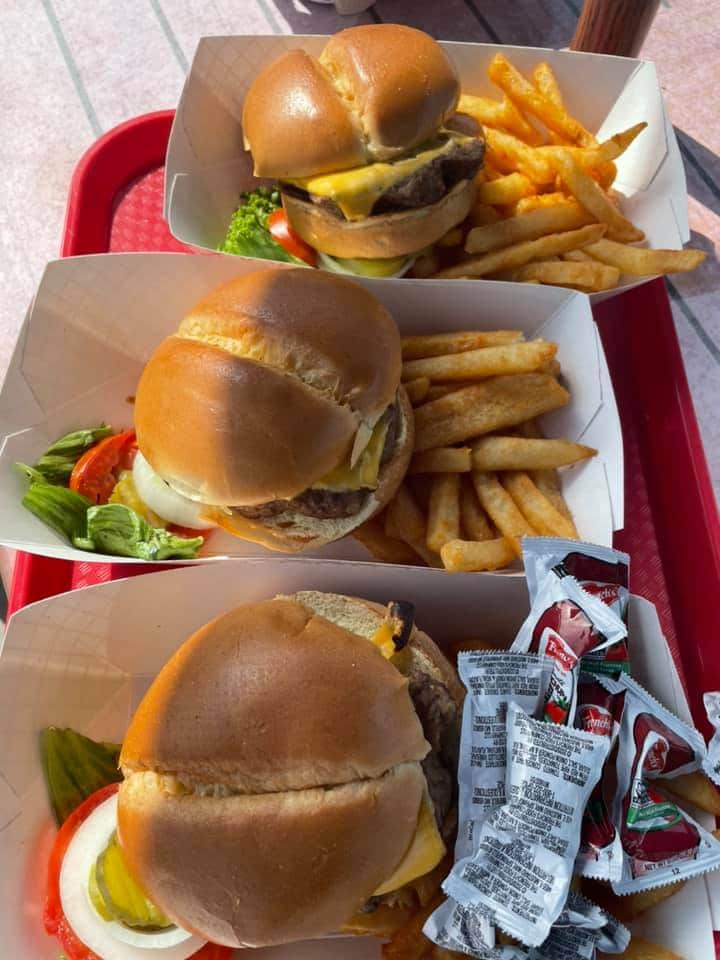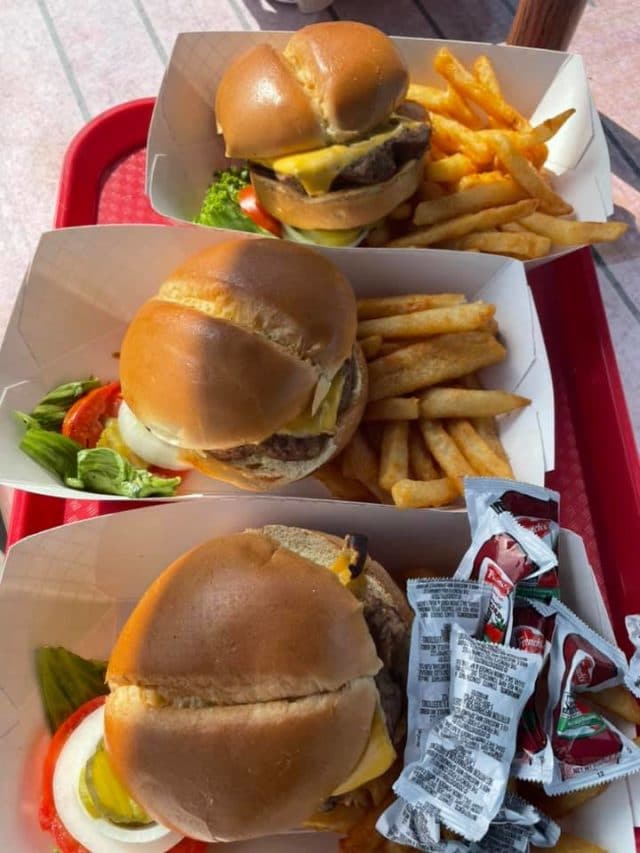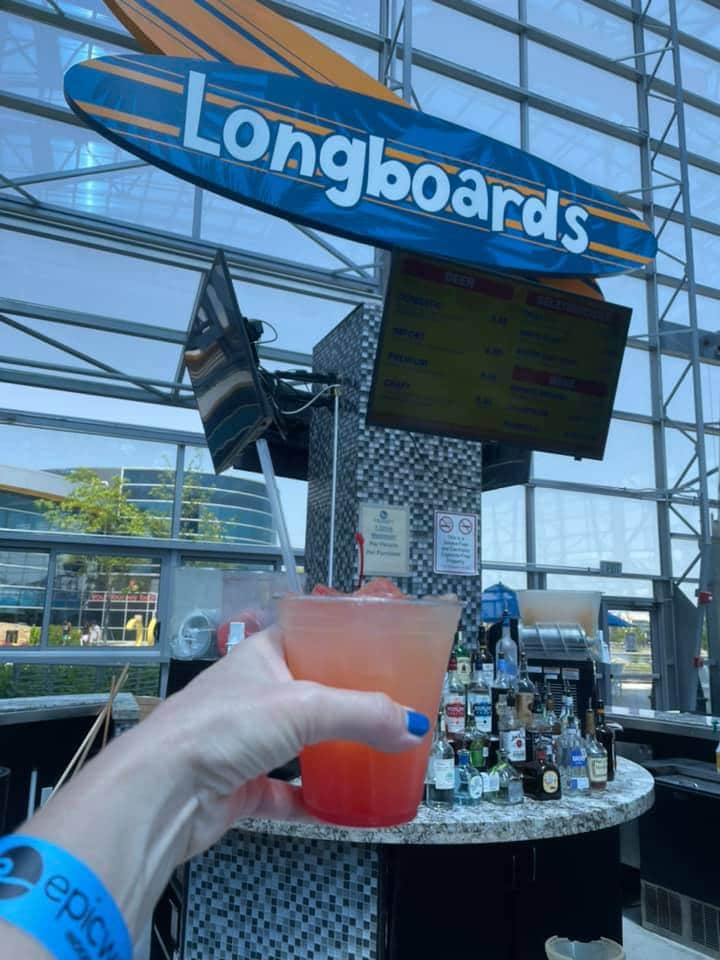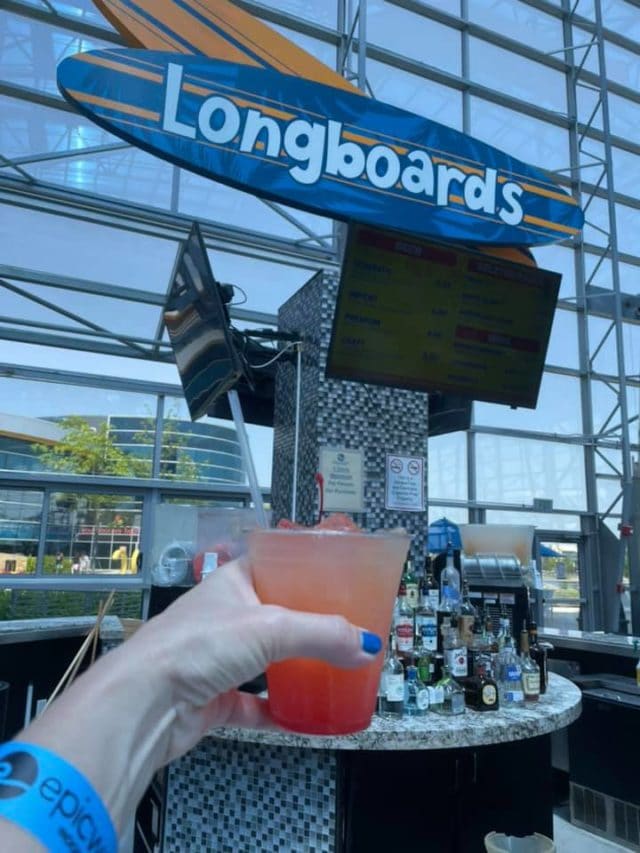 The food at Epic Waters was good and what you'd expect to find at a water park or theme park. The pizza is the best value if you're trying to feed a hungry family.
There's something to do for all ages
Whether you want a place to safely splash with your toddler or an adrenaline charged water slide, Epic Waters has that and everything in between.
Rascal's Round Up is for kids under 42″. There's a small water slide, a bucket that fills with water and dumps it out on whoever is standing below when its full, and lots of sprinklers for splashy fun.
The Rio Grande Lazy River is small but it moves at just the right speed. The lazy river is a zero entry pool. The only criticism I had is that there weren't enough tubes available.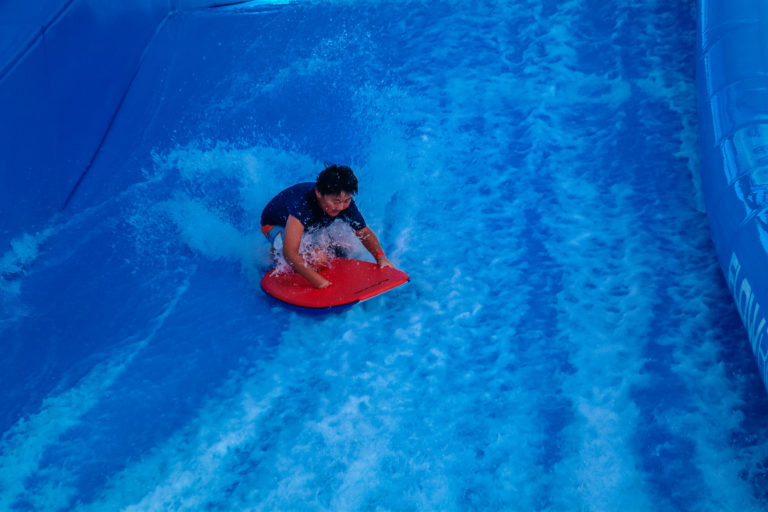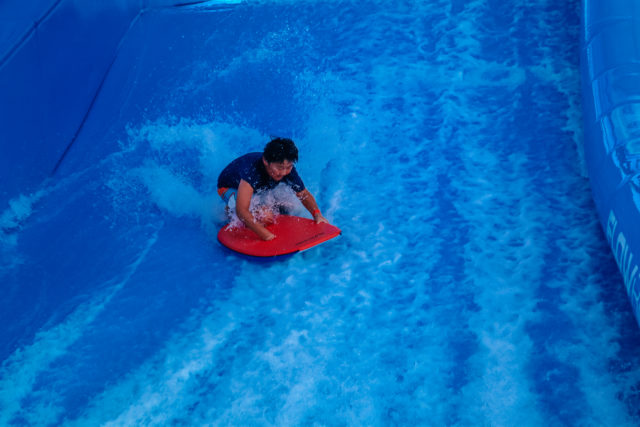 There are lots of options for water slides. There are two slides that are designed for two riders, plus several choices for single riders. There's also a Flow Rider which is indoor boogie boarding and surfing. This is where my kids spent most of their time.
If your kids are 48″ or taller, they'll be able to ride pretty much everything. The Prairie Plunge has a weight requirement – you must be at least 99 pounds but not more than 300 pounds to ride this body slide. My son is exactly 100 pounds and he got stuck because he wasn't quite heavy enough and had to be evacuated off of the slide, so keep that in mind if you're close to the low end of the weight requirement.
Rent a cabana if your budget allows
It will run you $150-$200 a day for a cabana at Epic Waters. Epic Waters arranged for us to have a cabana on one of our days. I think having a private space helps extend your time in the park, especially if you have different ages/activity levels in your group.
Our cabana had a table and eight chairs as well as a Smart TV. I know, no one goes to a water park to watch Netflix but I liked having the TV. We watched TV while we had lunch and during breaks. When you're able to take breaks/relax, you can recharge and get more out of your waterpark ticket.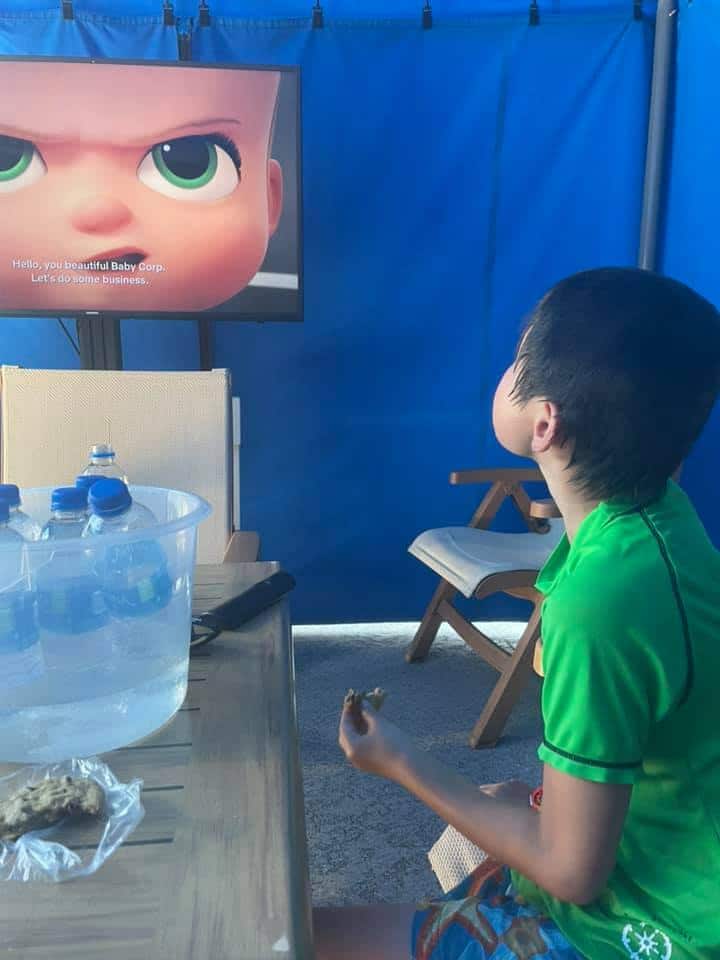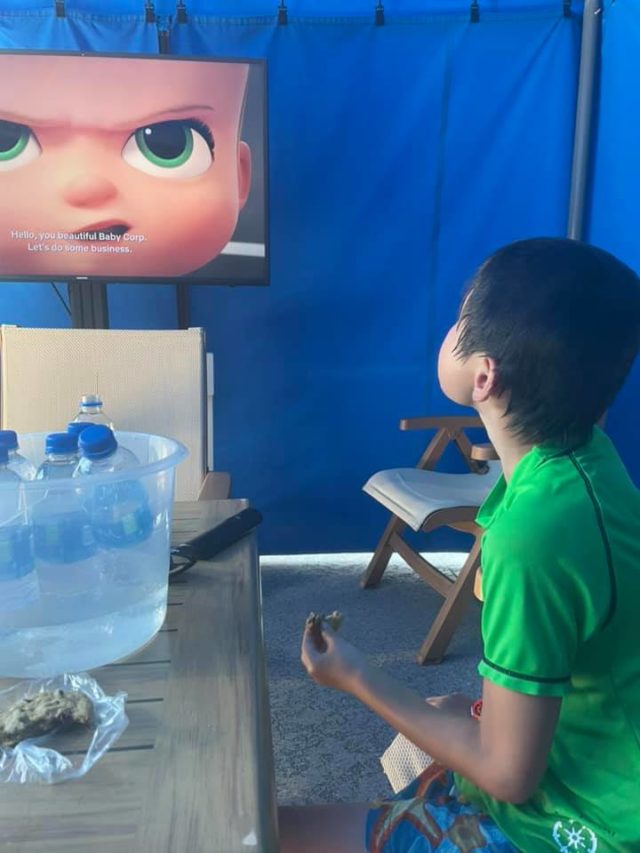 Cabanas come with a bucket of bottled beverages and a sharing platter with three chocolate chip cookies and two soft pretzels with cheese dip. We also had a dedicated server who brought us our food and we did not have to stand in line to get food or drinks.
The cost of your food and drinks, other than what I mentioned above, isn't included. Water park admission is not included with your cabana rental.
My kids and I swam together a little bit and one of my kids and I rode both of the two person slides together once. Other than that, they found other kids to play with or rode the Flow Rider. I liked having my little nook to relax and read my Kindle. I was happy to let them go do their thing. You can also close the curtains if you want a little bit of privacy.
Epic Waters is safety focused
One of the things I noticed as a parent was the presence of lifeguards. There are plenty of lifeguards and they're very professional and diligent. There are plenty of life jackets if you need one. You can also bring your own life jackets and floaties if you choose.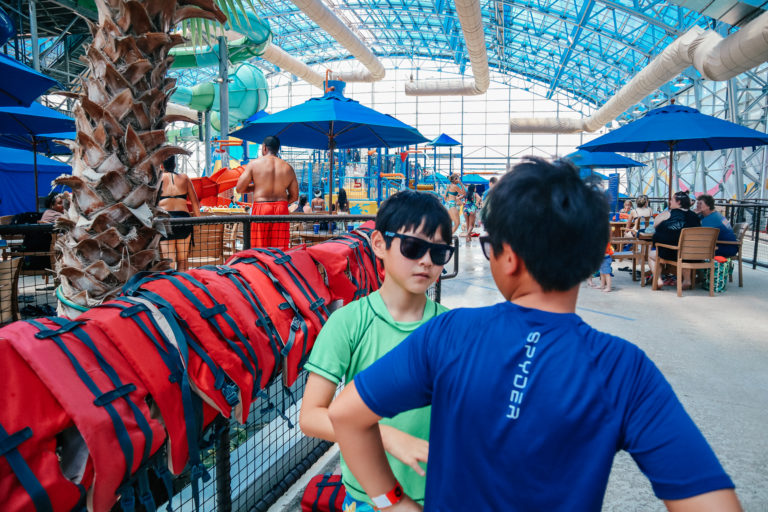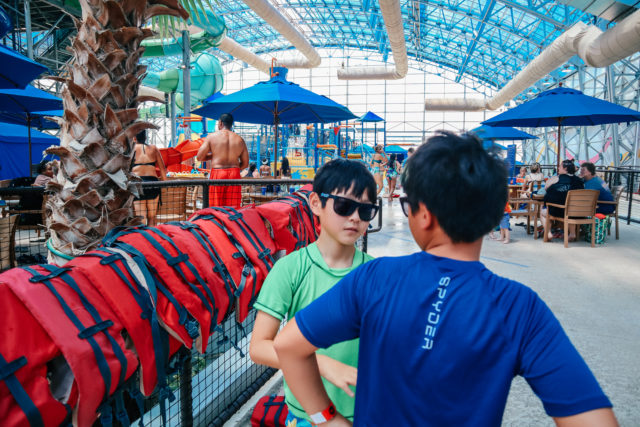 With the exception of the Epic Waves pool and the Swimming Hole pool, none of the water is very deep but a lot of the water is fast moving. Both of my kids are strong swimmers but if your kids aren't, I'd recommend life jackets or supervising them very closely in the wave pool.
Other fun and amenities
There is a full arcade and an onsite gift shop. You can buy an arcade fun card from a kiosk in the arcade and your kids can redeem their tickets/credits for prizes.
The gift shop sells Epic Waters souvenirs as well as things you need and might have forgotten, such as beach towels, flip flops, and even swimwear.
There are three sizes of lockers you can rent for your valuables. I recommend doing this, especially if you're coming from far away. You don't want to get stranded without your wallet or car keys if someone should take them. Locker rentals start at $8 for a small locker, which will hold your phone, keys and wallet and maybe a purse, if it's not one of the really big ones.
Award Winning and Nationally Recognized Water Park
Epic Waters has been named by the Travel Channel as one of the top 8 indoor water parks in the U.S.A. They've also been recognized by the World Waterpark Association and Aquatics International Magazine.
Marriott Courtyard Dallas Grand Prairie
The Marriott Courtyard Dallas Grand Prairie is a very short drive from Epic Waters and is one of the water park's newest partner hotels. You can actually see the waterpark from the hotel – it's that close.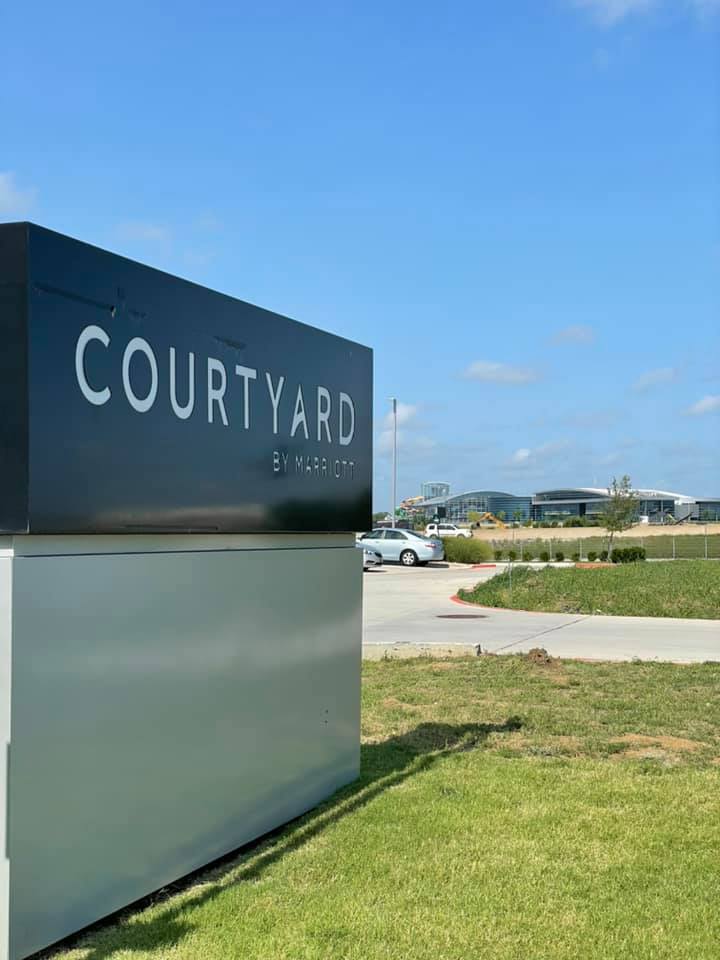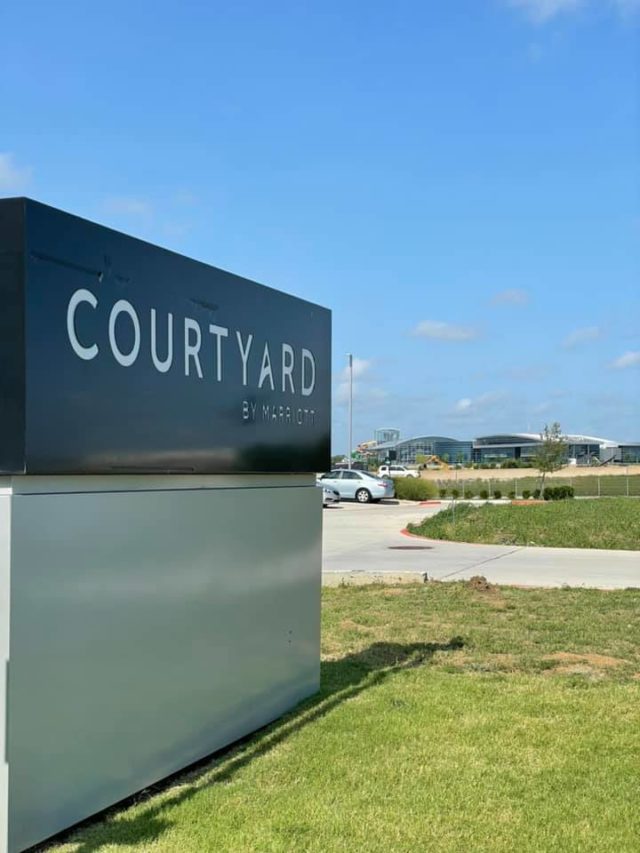 We stayed in a double queen room with a pool view. The room was comfortable with a lot of floor space, a smart TV, mini fridge, microwave, and a Keurig.
The best thing about this property is the excellent location. It's a very short drive to Epic Waters and also close to other shopping and dining. There are several places you can walk to, such as Jakes Burgers and Beer, Jimmy John's and Smoothie King. Jakes is a kid-friendly sports bar with excellent burgers and appetizers.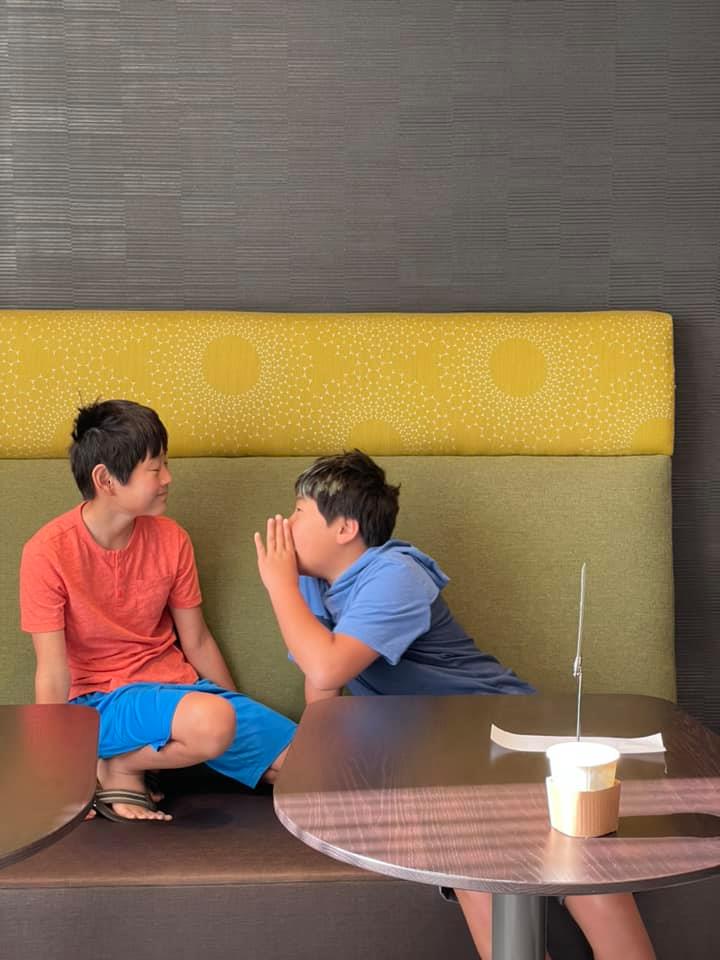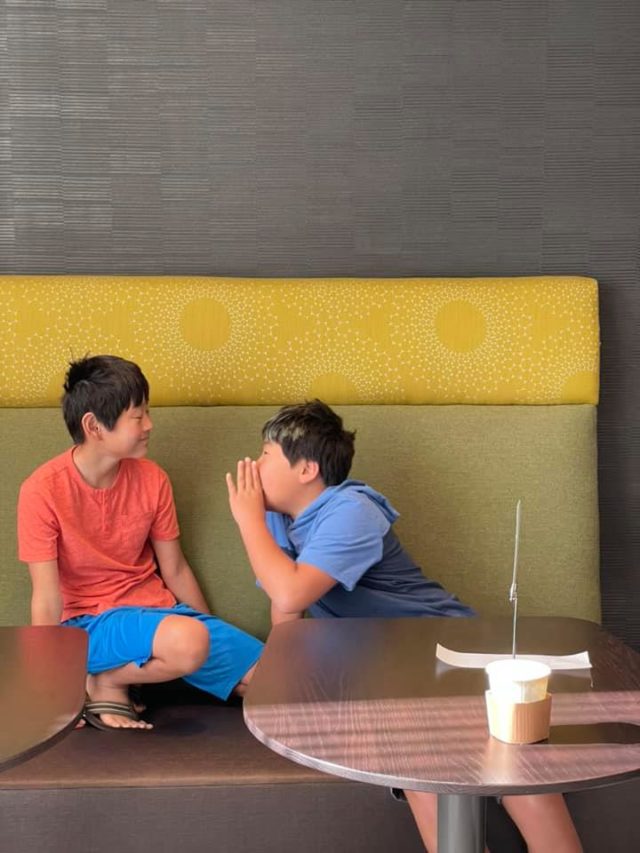 There are other dining options a short drive away but I loved that there was a sit down place to grab food right across the parking lot.
The hotel has a bistro that offers breakfast and Starbucks coffee. The price of your room doesn't include breakfast.
The breakfast is very good but it is on the pricier side. Breakfast for three of us was almost $40 with no drinks.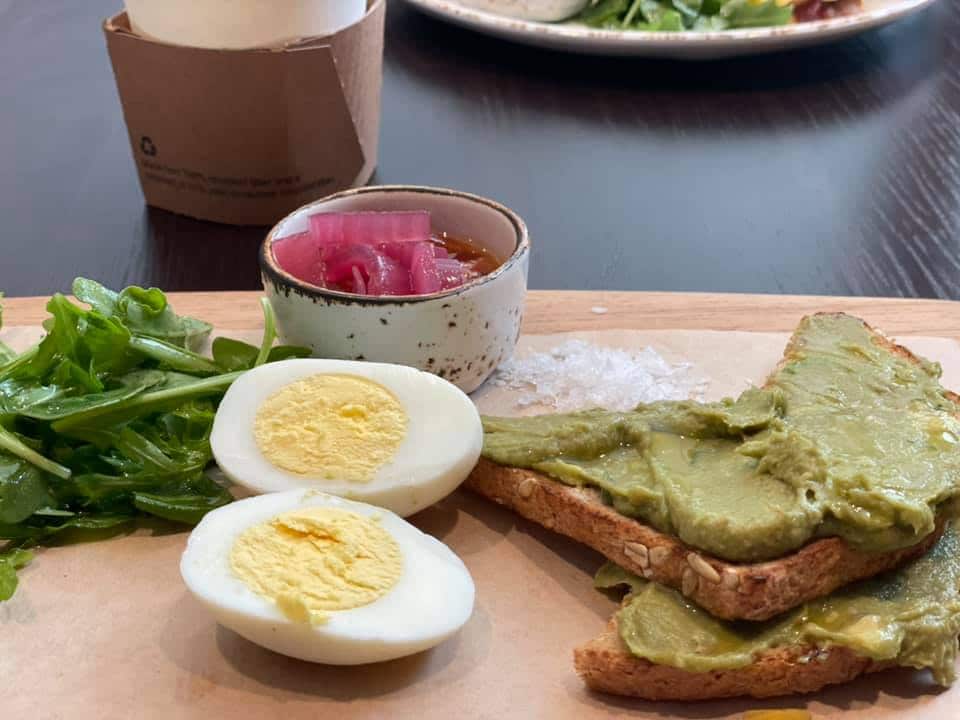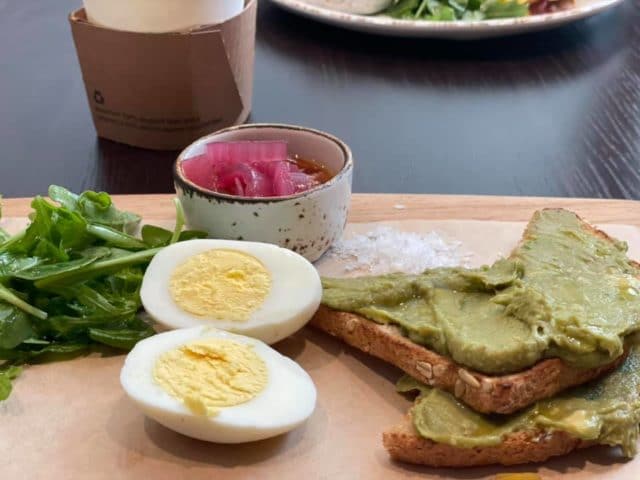 There's also a grab and go section with yogurts, energy drinks and more as well as a little shop near the front desk that sells snacks and sundries and a bar that's open in the evenings. I really like the way the lobby was set up. It's very stylish and welcoming and there's a good selection of snacks and drinks.
The only negative I had was that the walls were very thin. We could hear the people on both sides of us (muted conversations and water running) and they were not being excessively noisy.
Check out rooms here.
What you need to bring to Epic Waters indoor water park:
I like to be prepared but if you forget something, the gift shop at Epic Waters has most of these items. There is also a Walmart across the street from the Marriot Courtyard we stayed in.
Beach towels. Epic Waters does not provide towels.
Sunscreen, if visiting during the summer. Although this is an indoor park, the outdoor section, when open is really fun. There's very little shade out there.
Sunglasses/Sun hat
Goggles/Aqua Mask
Waterproof phone sleeve
Rash guard/shirt. This is recommended for the Flow Rider
Ear plugs/nose plugs if you normally need those
Dry bag + dry clothes for the ride home
A wet bag to carry wet swimsuits (so the rest of your belongings don't get wet)
Coverup
GoPro or waterproof camera (these are not allowed on the water slides but you can use them in the wave pool and lazy river)
Swim diapers
Portable charger w/cables
Water shoes – the outside area at Epic Waters is super hot so you'll definitely need something on your feet if you're going to go outside. I recommend water shoes with some traction in them for walking around inside Epic Waters. Some of the flooring and stairs can be slippery.
Any personal hygiene items or medications you need to get you through the day
2970 Epic Place, Grand Prairie, Texas 75052|972-337-3131|EpicWatersGP.com