Things to do in Chattanooga for Spring and Summer
(This post may contain affiliate links. Read my full disclosure.)
Tucked between the mountains of Southeast Tennessee, along the Tennessee River, Chattanooga is a small city with big offerings for spring and summer activities. Whether you make Chattanooga a road trip stop or fly in for a city break, this warm and friendly community has a fantastic mix of outdoor options, museums, and delicious food. Here are 18 things to do in Chattanooga.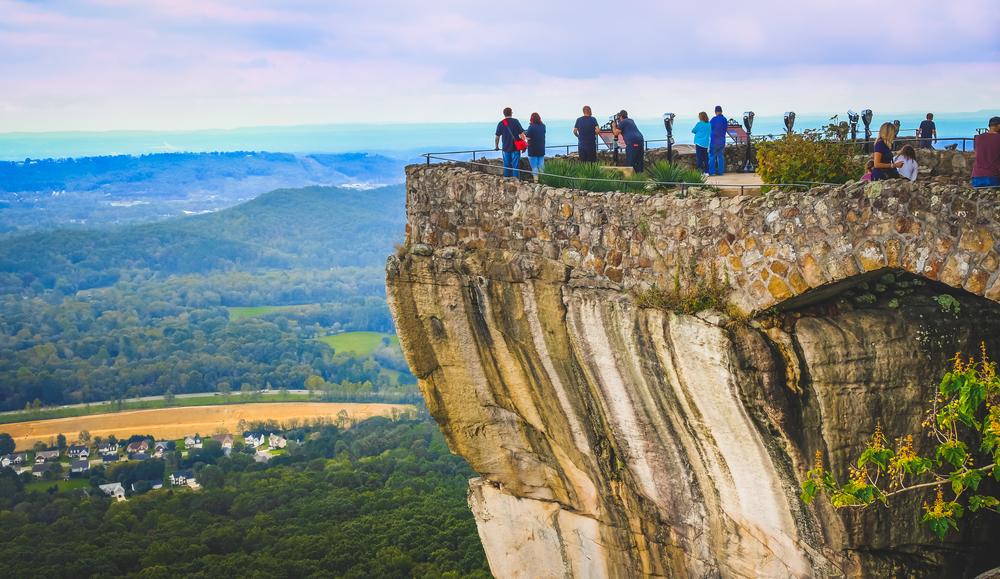 1. Make a Stop at The Chattanooga Information Center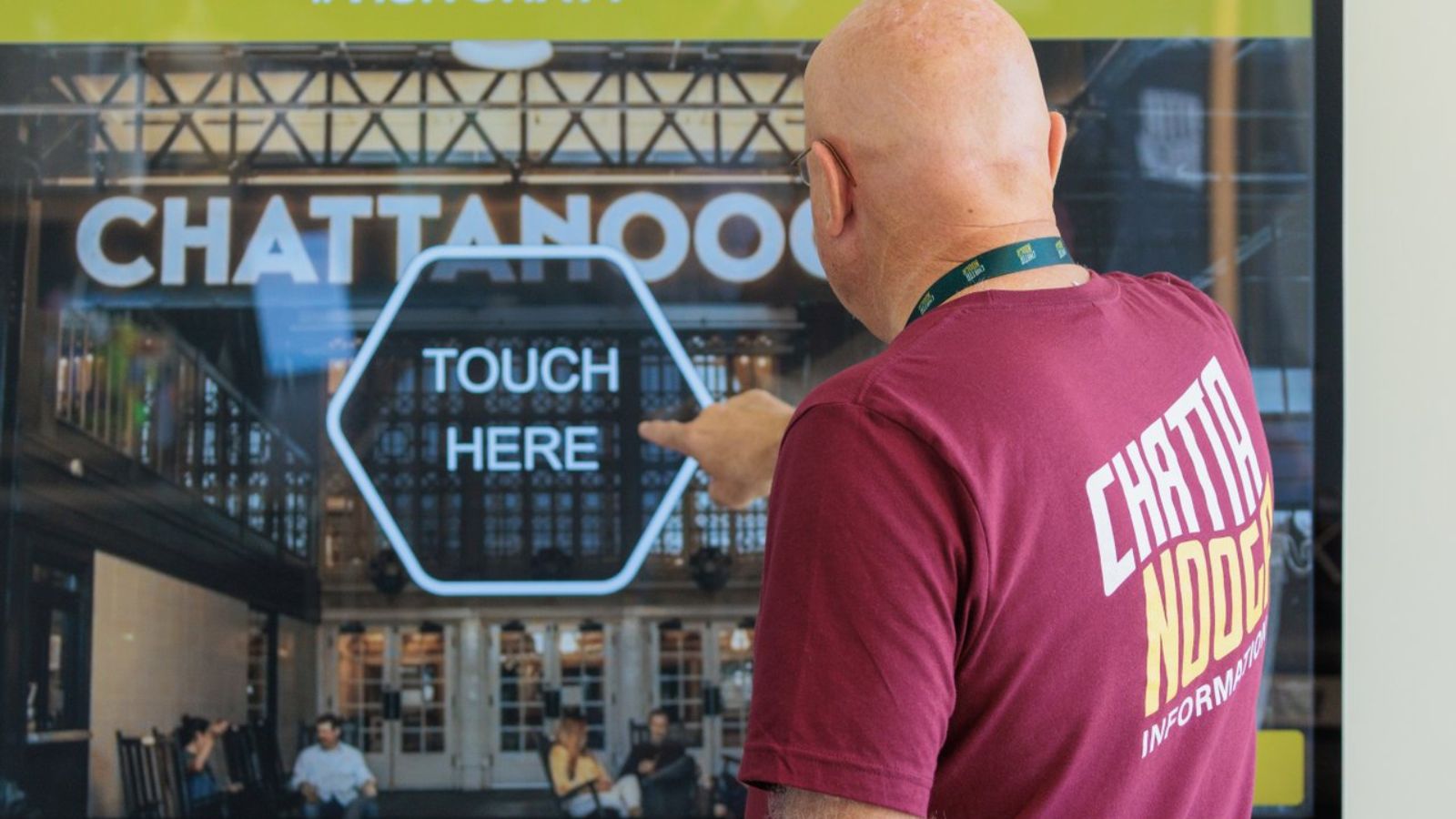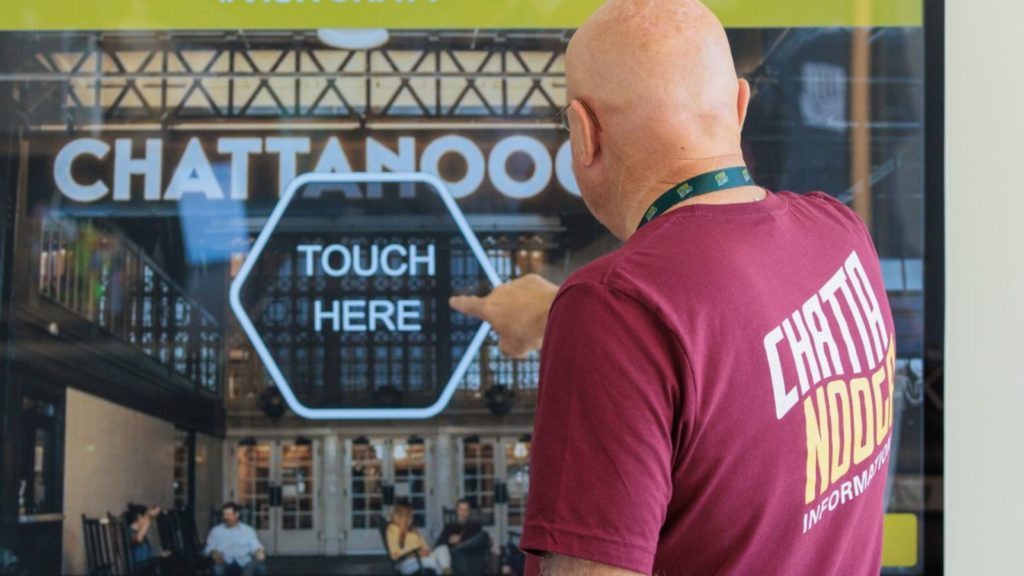 Make your first stop in Chattanooga at the Visitor's Information Center in Aquarium Plaza. Talk to an experienced, friendly Tennessee local, use the interactive displays to help craft your itinerary, and buy official Visit
Chattanooga merchandise.
2. Visit The Tennessee Aquarium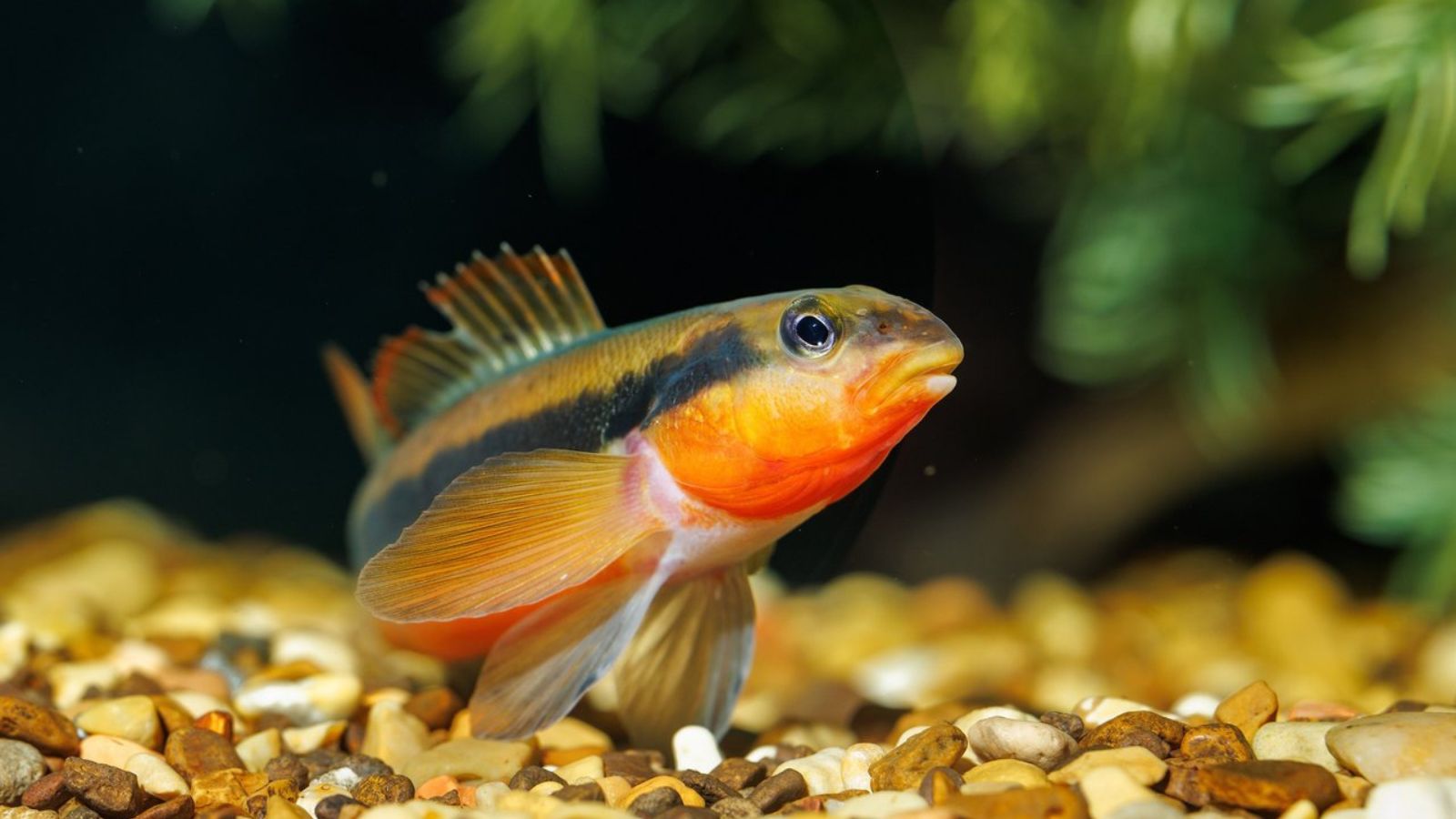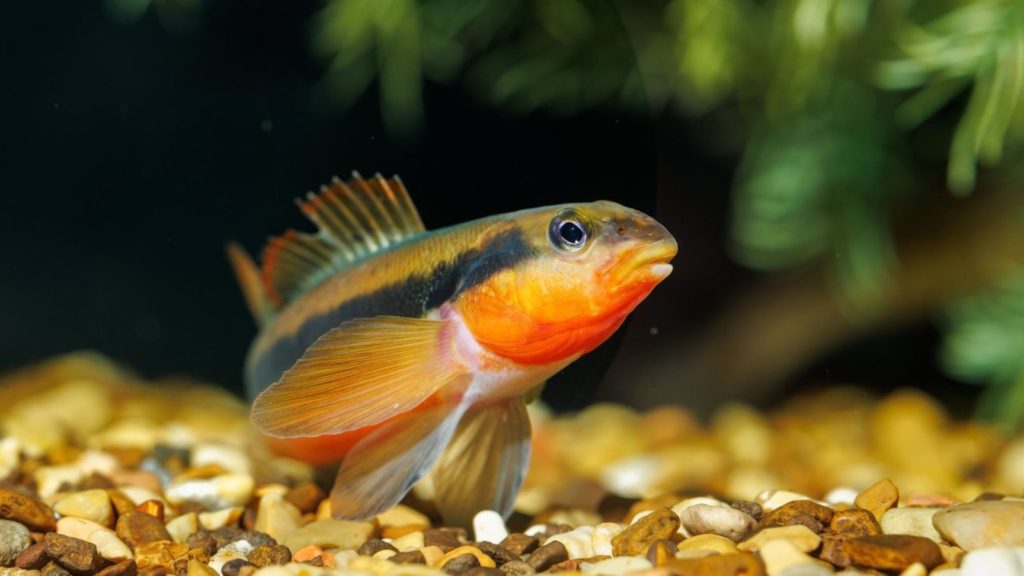 The Tennessee Aquarium takes you on a journey from the mountains to the sea in this museum's two buildings, River Journey and Ocean Journey. River Journey features freshwater animals like alligators, otters, and sturgeon. Ocean Journey features sharks, turtles,
penguins, a touch pool, and more.
The buildings are located next door to each other on the banks of the Tennessee River. One ticket gets you entrance into both River Journey and Ocean Journey. Both sides are well done, with a path that winds you through the exhibits to give you the best views from above and below.
3. Check Out Classic Cars at The Coker Museum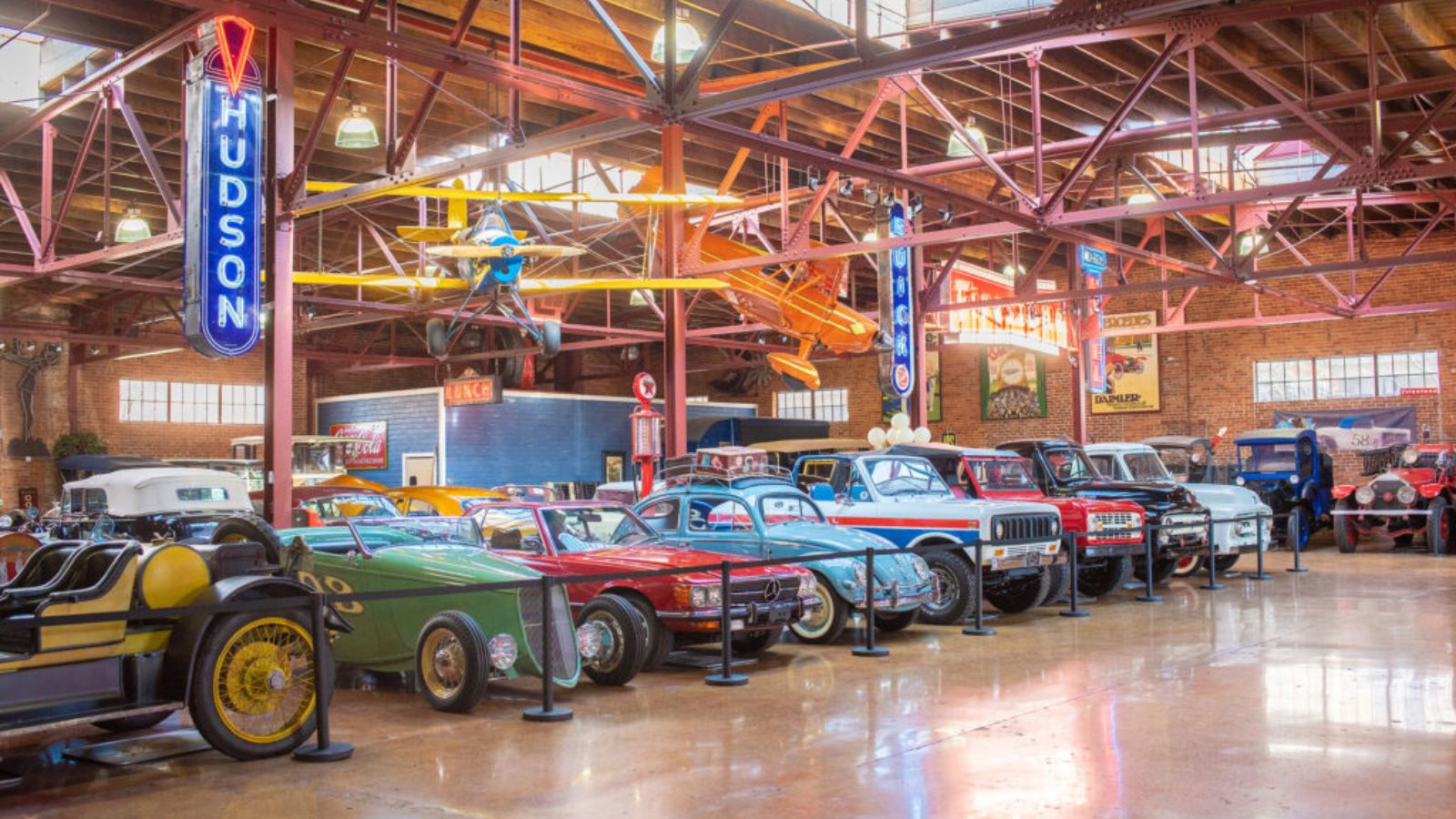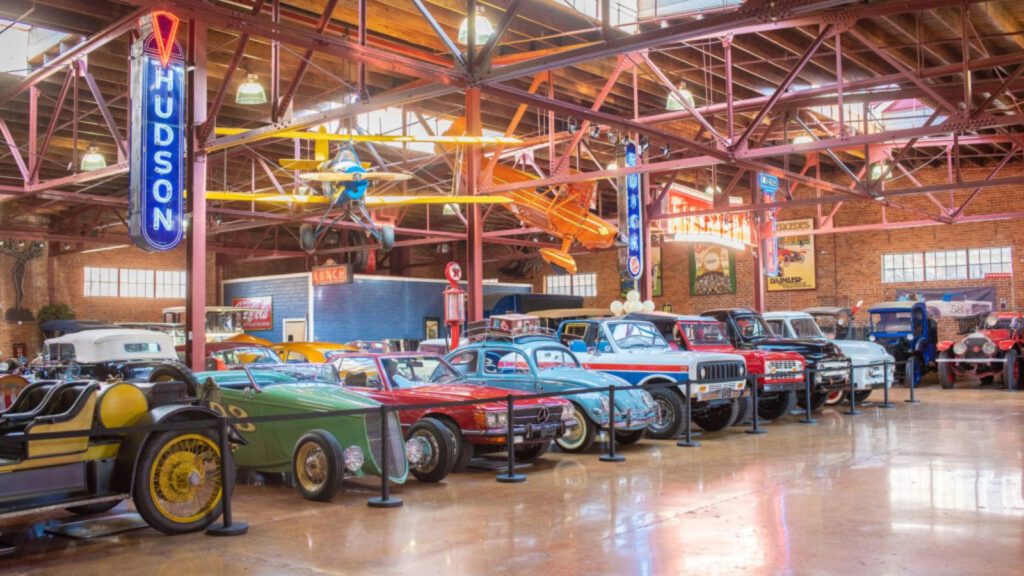 If you're a car enthusiast, stopping at the Coker Museum is a must in Chattanooga. The museum houses Corky Coker's personal collection of vintage cars, trucks, buses, and other items. Coker's is also a working restoration shop; guests can view the garage and vehicle restoration progress.
Museum highlights include a 1909 Lozier Model J, the only one known in existence, massive Packard V-12s used to power WWII-era PT boats, and more. Even if you're not a car enthusiast, the nostalgia in this museum makes it worth
the visit.
4. See Bats From a Paddleboard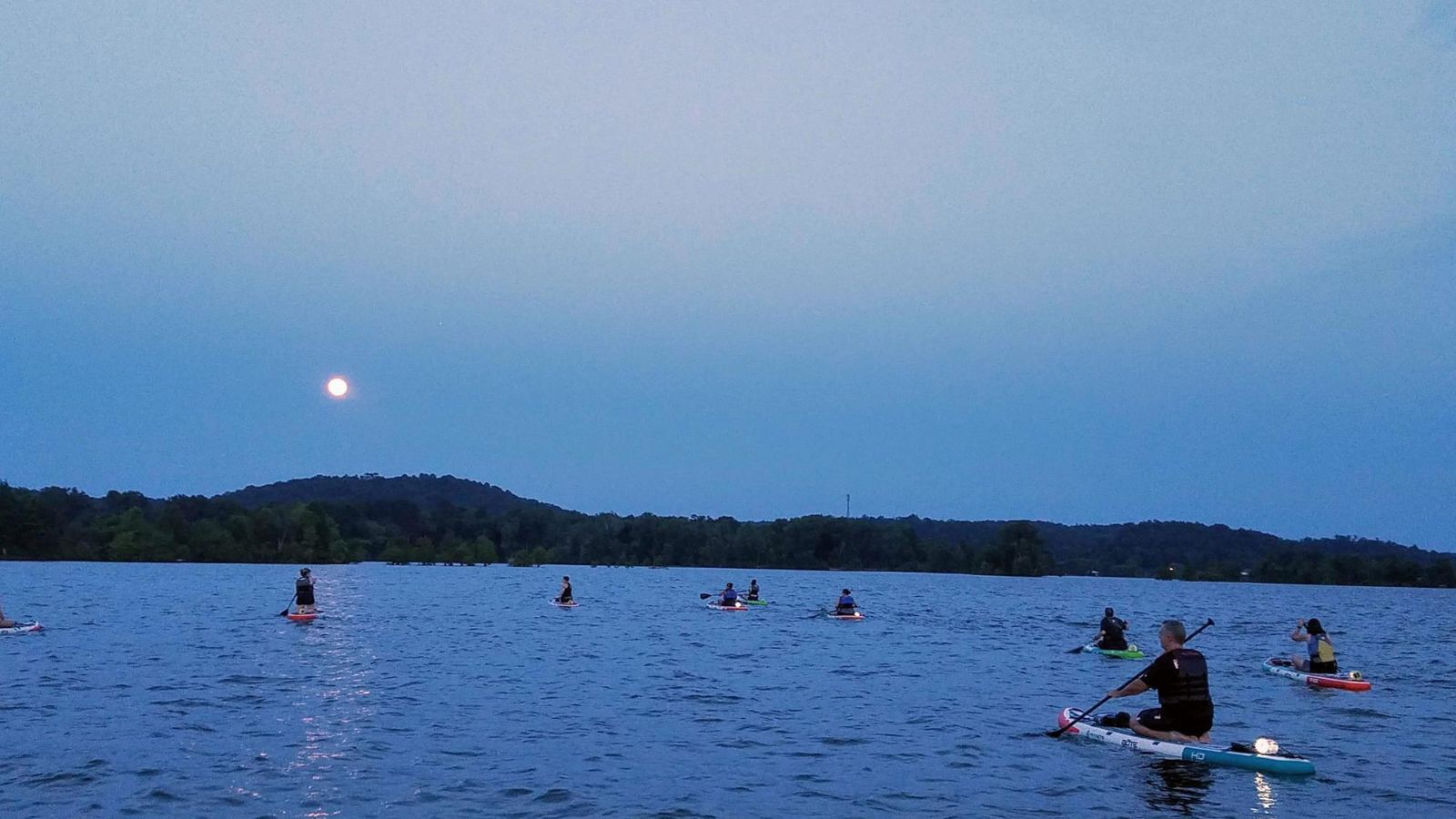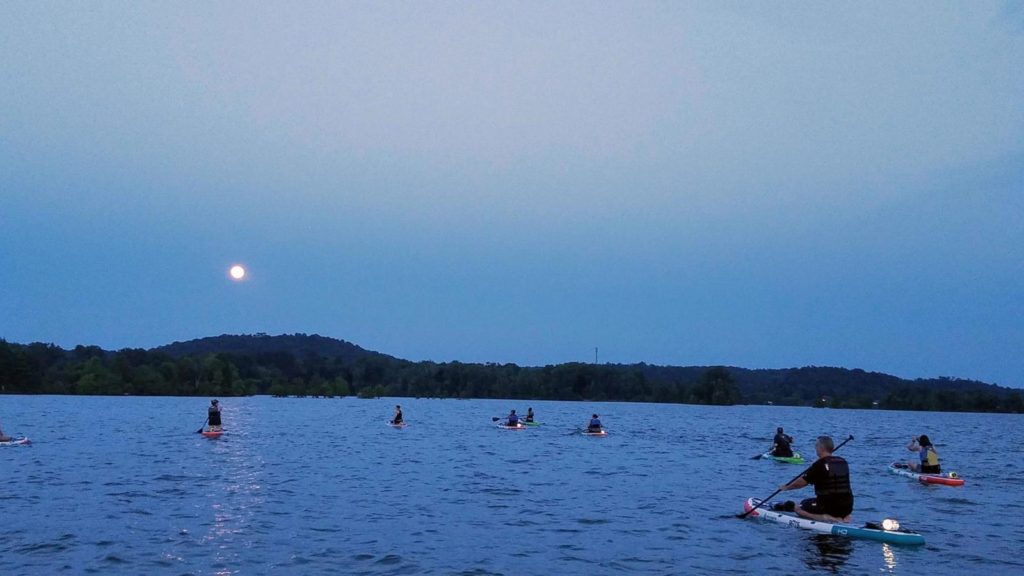 Book a Bat Cave Paddleboard Adventure with Outshine Adventures. Enjoy a short, peaceful paddle to the mouth of Nickajack Cave at sunset to watch thousands of endangered gray bats emerge at dusk for their nightly feeding.
This unique, guided, fully equipped paddleboard adventure will give you a front-row seat to one of mother nature's most spectacular and mystical occurrences.
Perfect for beginners or intermediate paddlers who want a unique paddling adventure and the opportunity to observe obscure wildlife up close. Outshine Adventures provides all the needed equipment.
5. Visit Rock City Gardens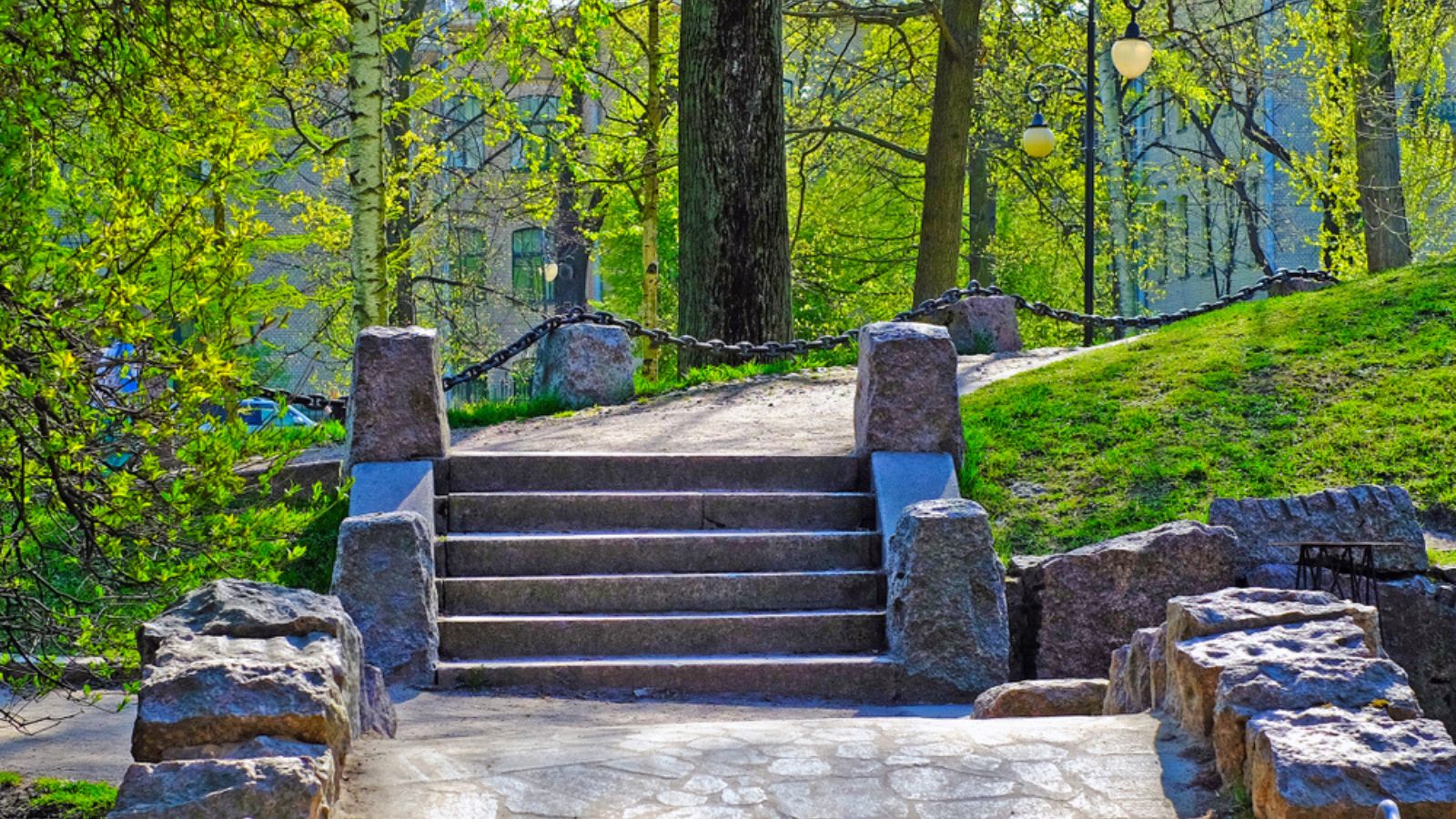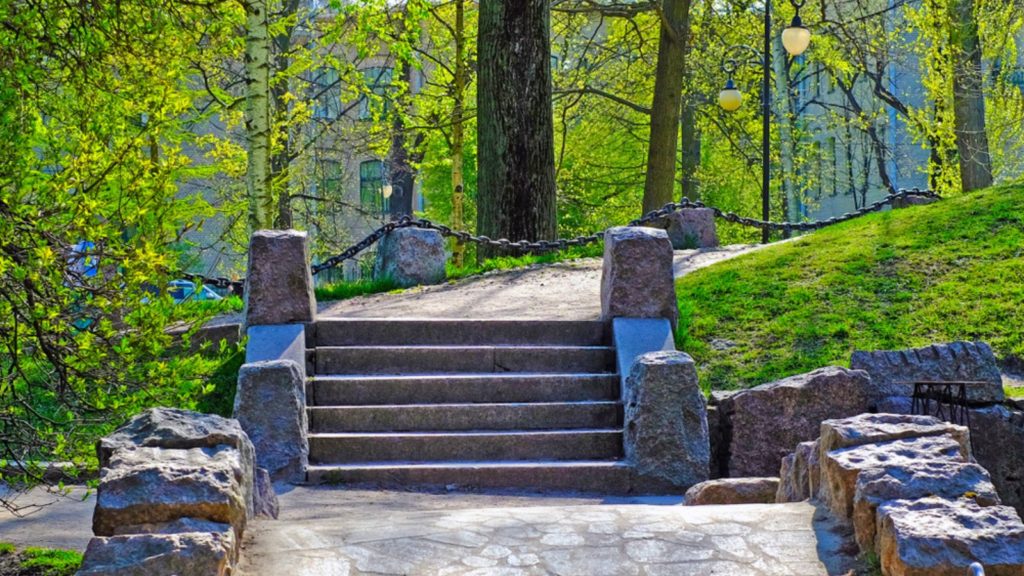 Rock City is known for its unique geological formations and beautiful landscaping woven into the natural terrain. Take in breathtaking rock formations, a 140-foot waterfall cascading down Lookout Mountain, and a viewing deck where you can see seven states on a clear day.
While most people find walking easy to moderate, some steps and a few tight spaces exist. If you need to bring a stroller or mobility device, contact the venue before making plans. There's an onsite gift shop and food service. Rock City is a great picture-taking spot.
6. Ride The World's Steepest Incline Train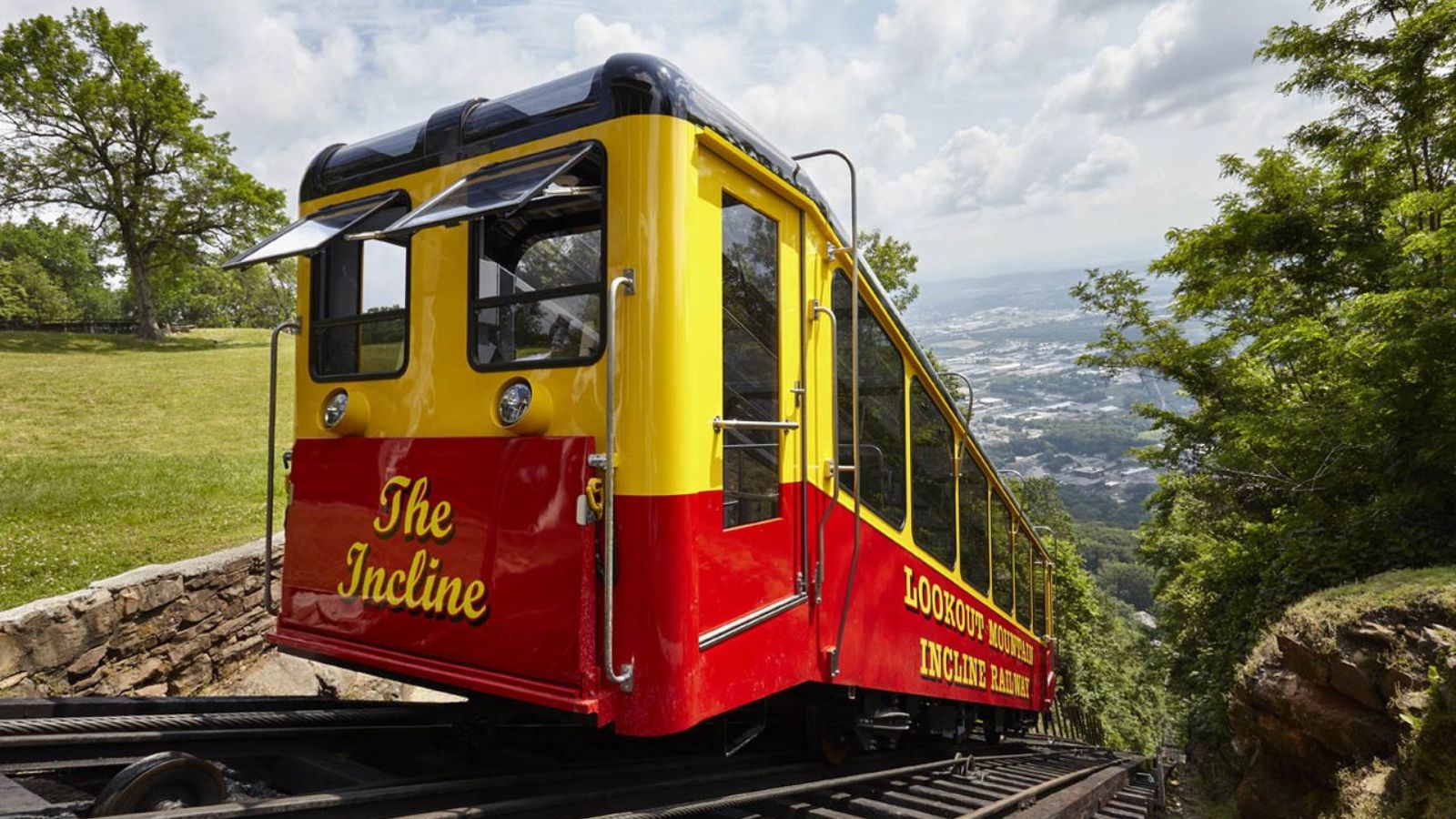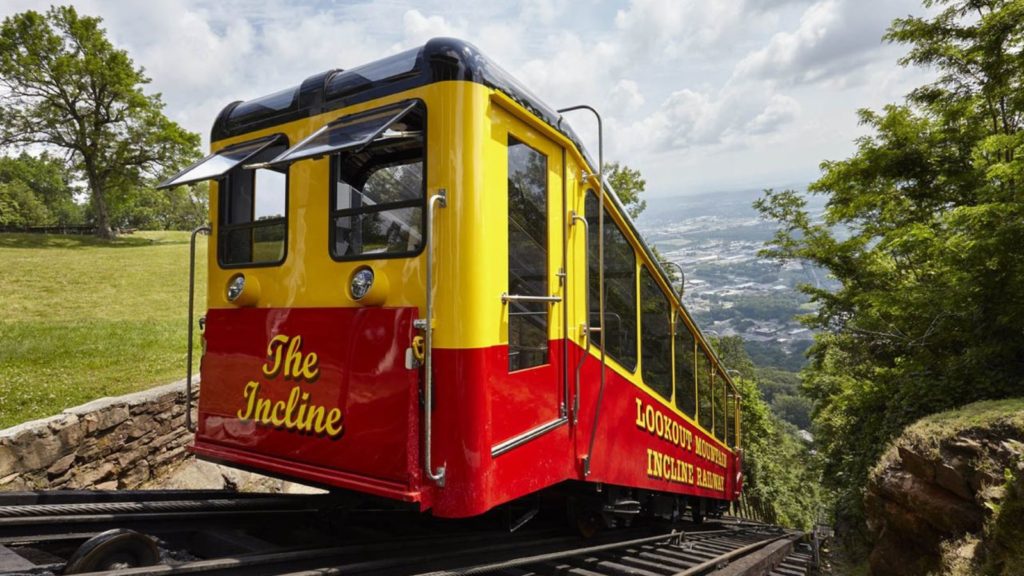 The Lookout Mountain Incline Railway is the world's steepest passenger railway, known as "America's Most Amazing Mile," which takes you up Lookout Mountain at a 72.7% grade. The ride to the top takes about 10 minutes, and
you'll see spectacular panoramic views of the valley from the train's roof. The novelty of the super-steep train ride is a lot of fun.
At the top, check out historical photographs and displays showing the train's history and browse in the gift shop. For those who want to extend the adventure, walk through Point Park, part of the Chickamauga & Chattanooga
National Military Park, and take in the city views up high. If you want more of a workout, hike the Bluff Trail/Sunset Rock on Lookout Mountain. You'll go down the mountain the same way you came up. Don't lose your ticket!
7. Learn About The "Empress of The Blues" at The Bessie Smith Cultural Center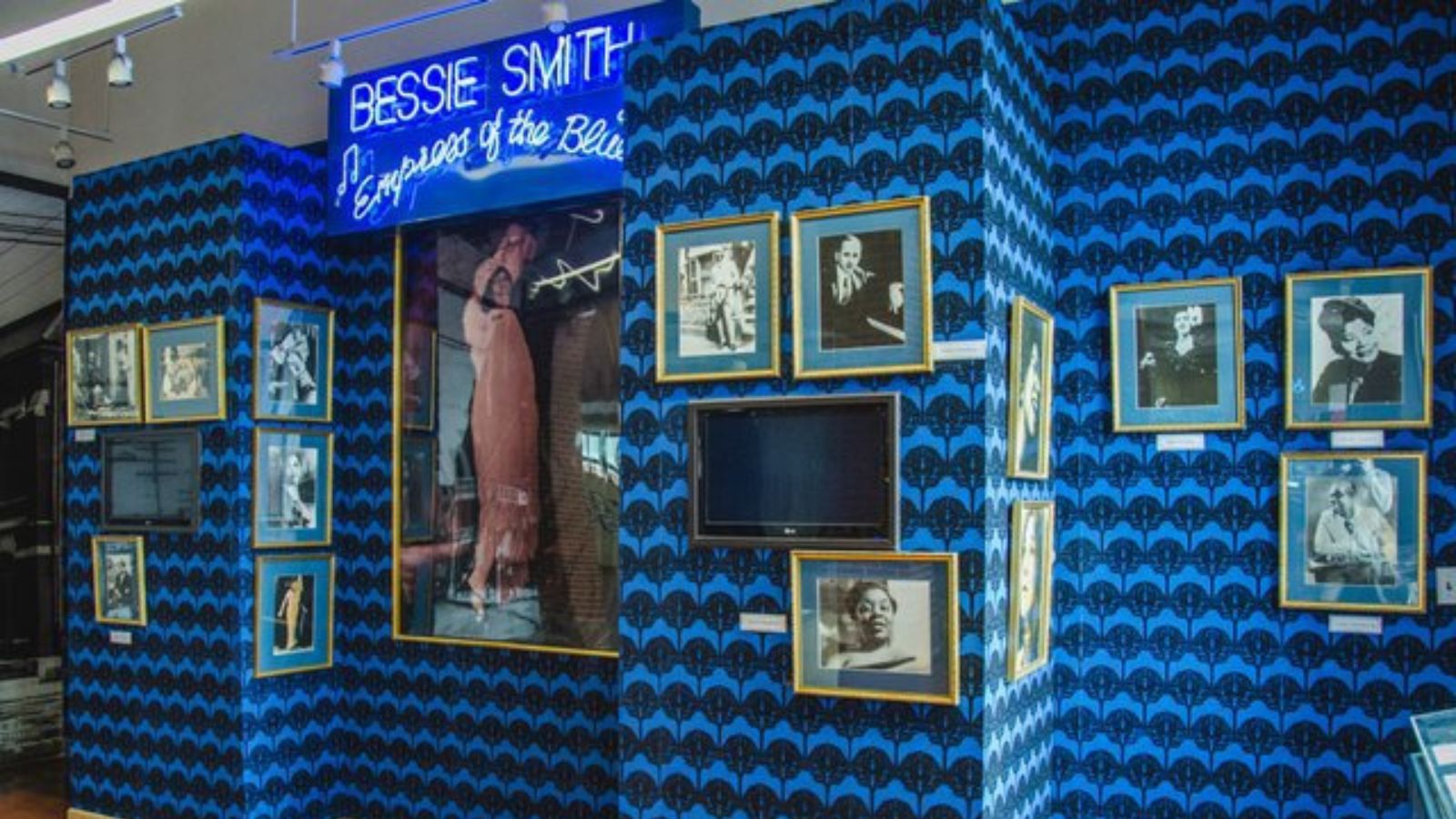 Bessie Smith was known as "The Empress of the Blues" and was one of the most popular African American artists of the 1920s and one of Chattanooga's most famous residents. The Bessie Smith Cultural Center preserves and celebrates Chattanooga's African American history and culture through art, education, research, and entertainment.
8. Explore The Tennessee River Walk on Foot or by Bicycle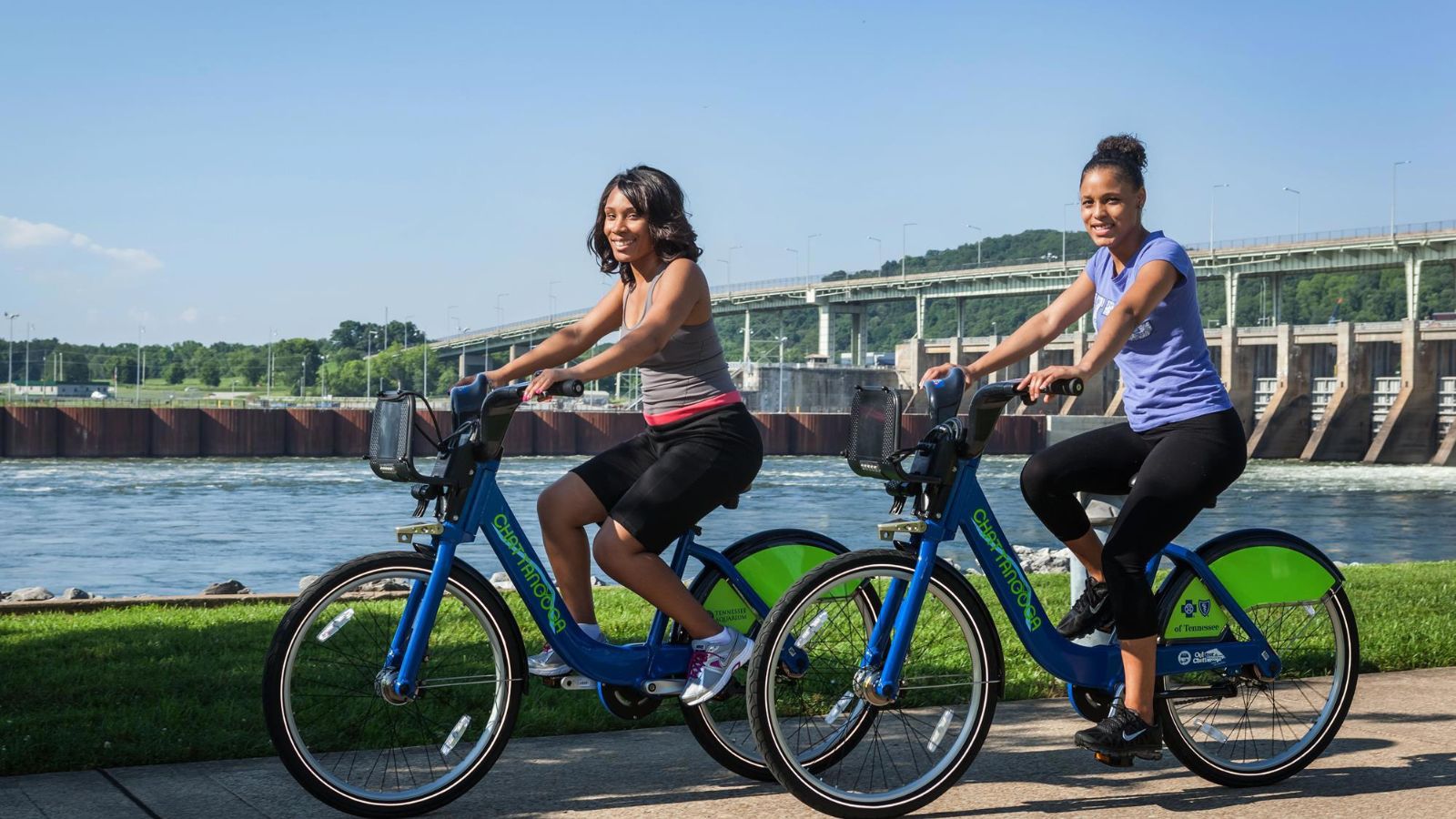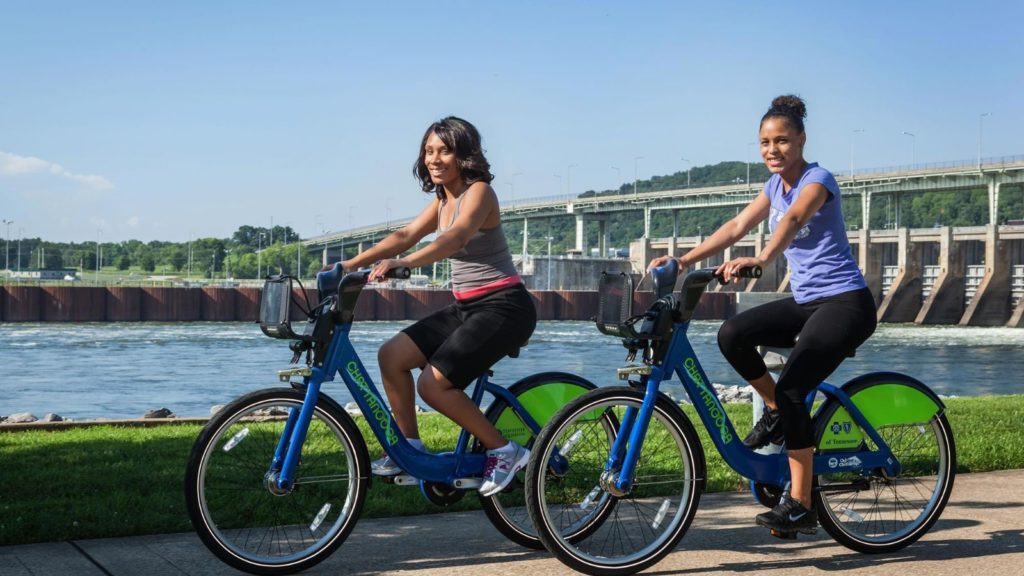 The Tennessee River Park extends from the Tennessee Valley Authority's Chickamauga Dam to the foot of Lookout Mountain. Walk or bike along the wide paved paths and explore parks, green spaces, and public art. If you want to explore on two wheels, grab a bike at Bike Chattanooga, the city's bike-share system.
9. Learn About Chattanooga's Spooky History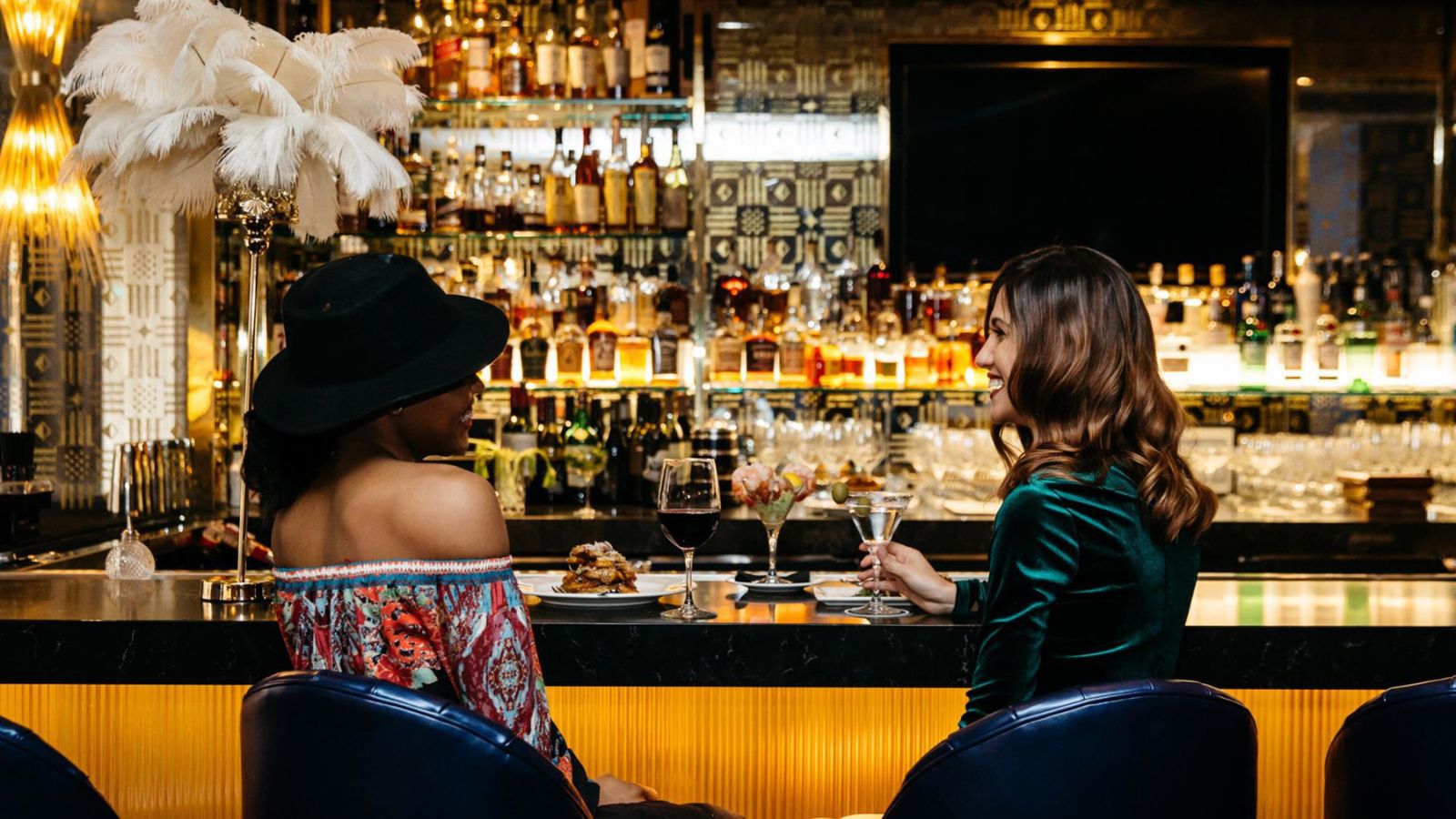 Most cities have a haunted history, and Chattanooga is no exception. Chattanooga Ghost Tours, located at 57 East 5th Street, do nightly walking tours introducing you to Chattanooga's ghosts and spots where reported paranormal activities have occurred. Even if you don't believe in ghosts or find the idea of a ghost tour a bit cheesy, it's a good way to learn about Chattanooga's history.
Perhaps the most famous ghost in Chattanooga is a woman named Annalisa Netherly, who died at the Read House Hotel in 1927. The hotel is the longest continuously operating hotel in the southeast, and Room 311, where Netherly's
body was found, has been restored to its 1927 state. The Read House Hotel offers free tours of Room 311 as long as there's staff available. Inquire at the front desk if you're interested or just stop into the bar for a "Death of Annalisa", the bar's signature cocktail named for its most unfortunate guest.
10. Get Adventurous With a Tandem Hang-Gliding Session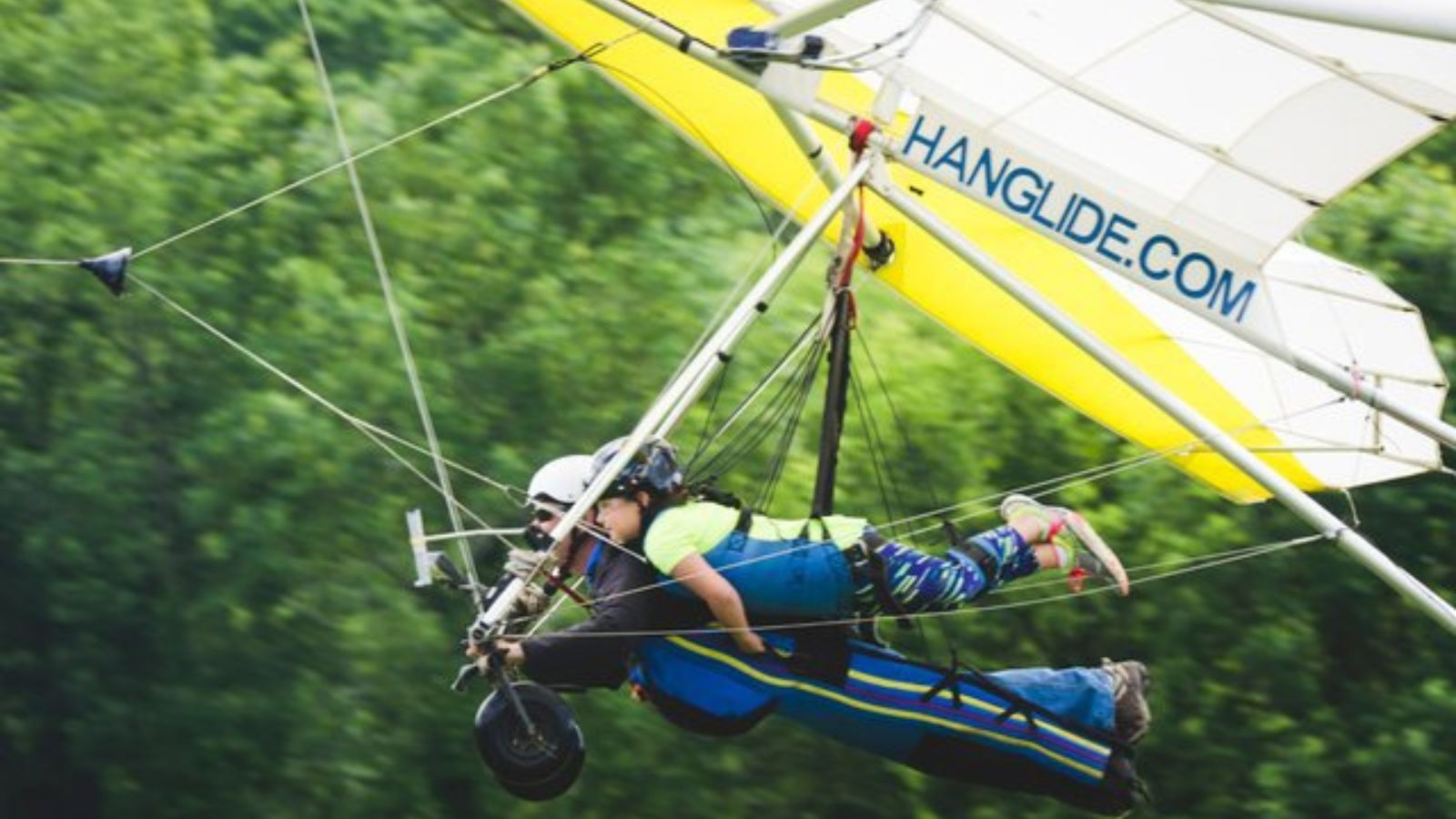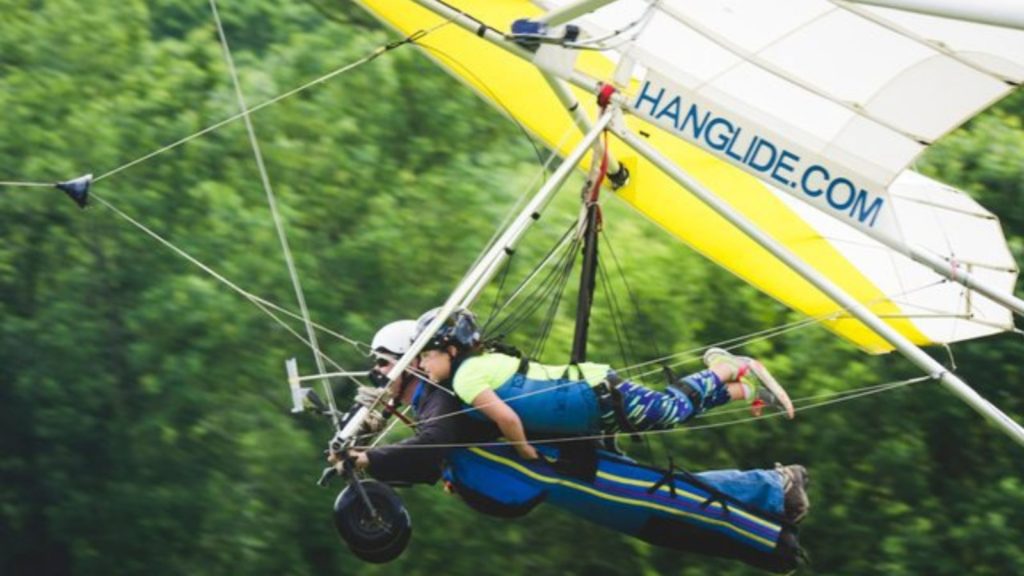 Anyone who wants to experience what it's like to fly can book a tandem session with the largest hang-gliding school in the country, Lookout Mountain Flight Park. The school is actually across the border in Georgia but just a few minutes from downtown Chattanooga.
Tandem gliding allows you to fly at a high altitude with a certified instructor at your side. You'll be towed up to 2,000 feet by an ultralight airplane, the cord will be disconnected, and you'll soar. Weather conditions can interfere with
scheduled flights. If you're interested in this, schedule your session early in your visit so you'll have time to reschedule if the weather causes your flight to be canceled.
11. Visit Ruby Falls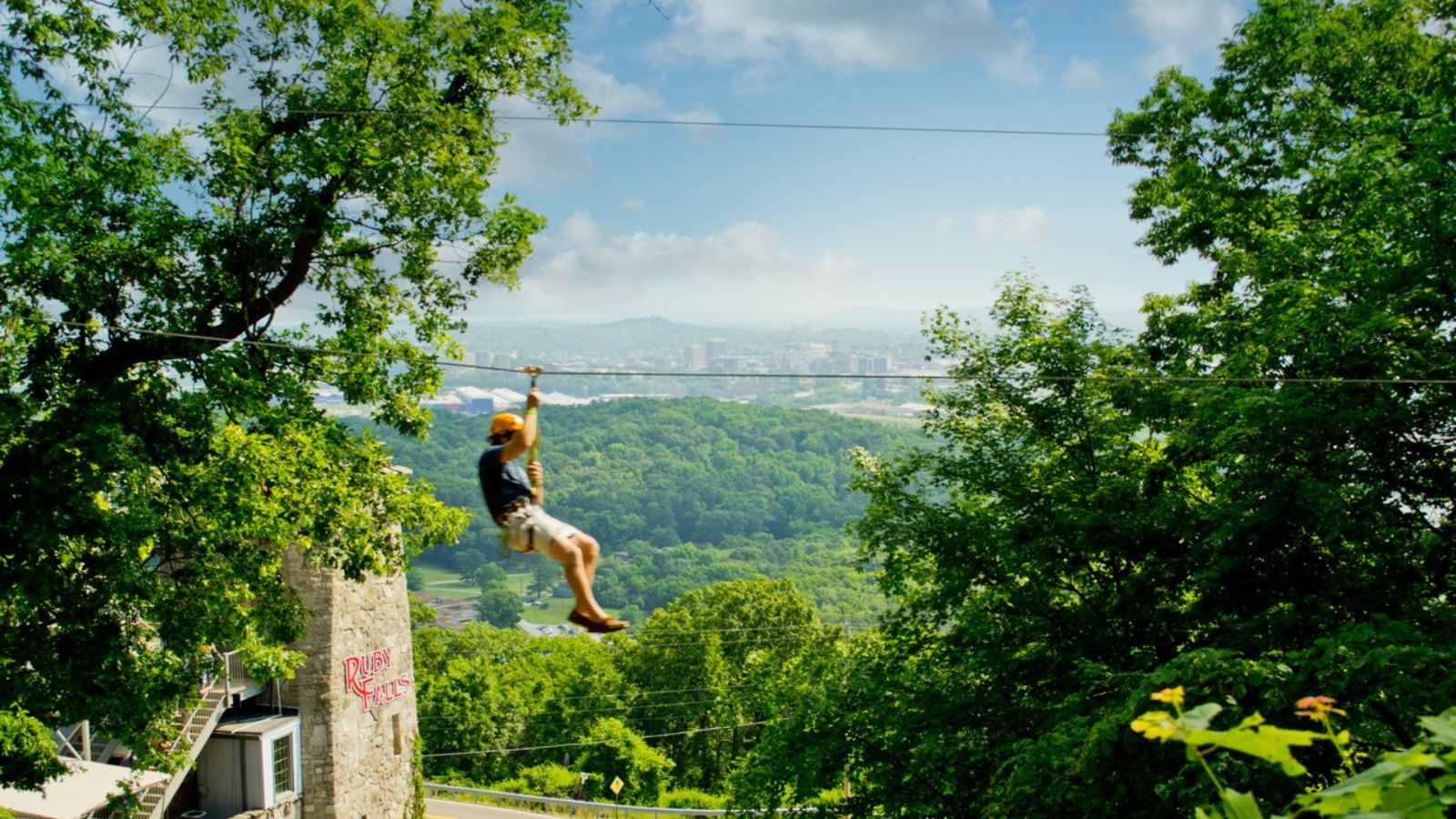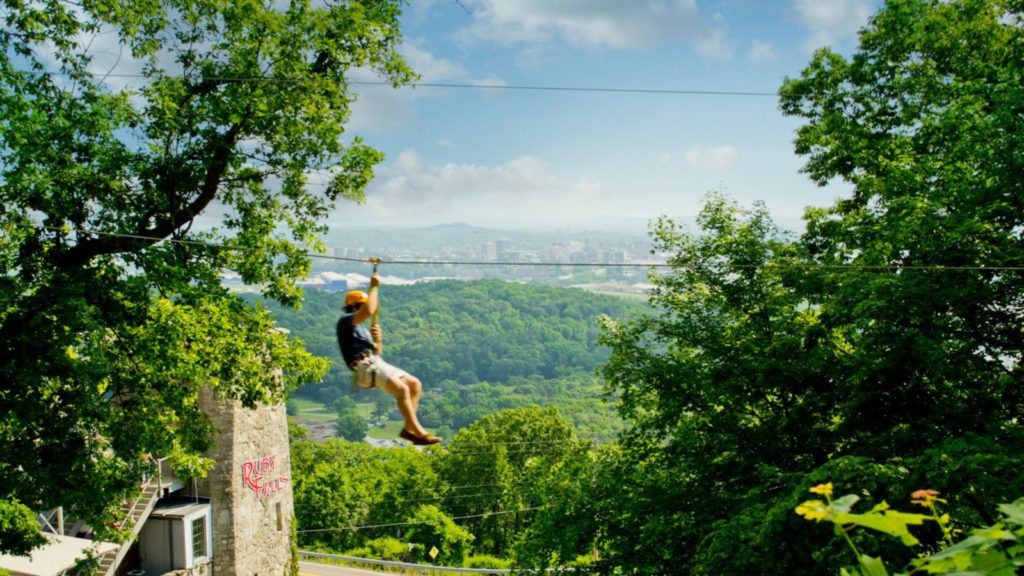 Chattanooga is home to America's deepest commercial cave and tallest underground waterfall open for public view. The highlight of the guided tour, which lasts about an hour, is a 145-foot waterfall 1,120 feet beneath the surface of Lookout Mountain.
Be sure to make reservations for your guided tour. Ruby Falls is one of Chattanooga's most popular attractions, and tours sell out. There's also ziplining available on-site for an extra charge.
12. Explore Chattanooga's Railroad History With a Visit to the Iconic Chattanooga Choo Choo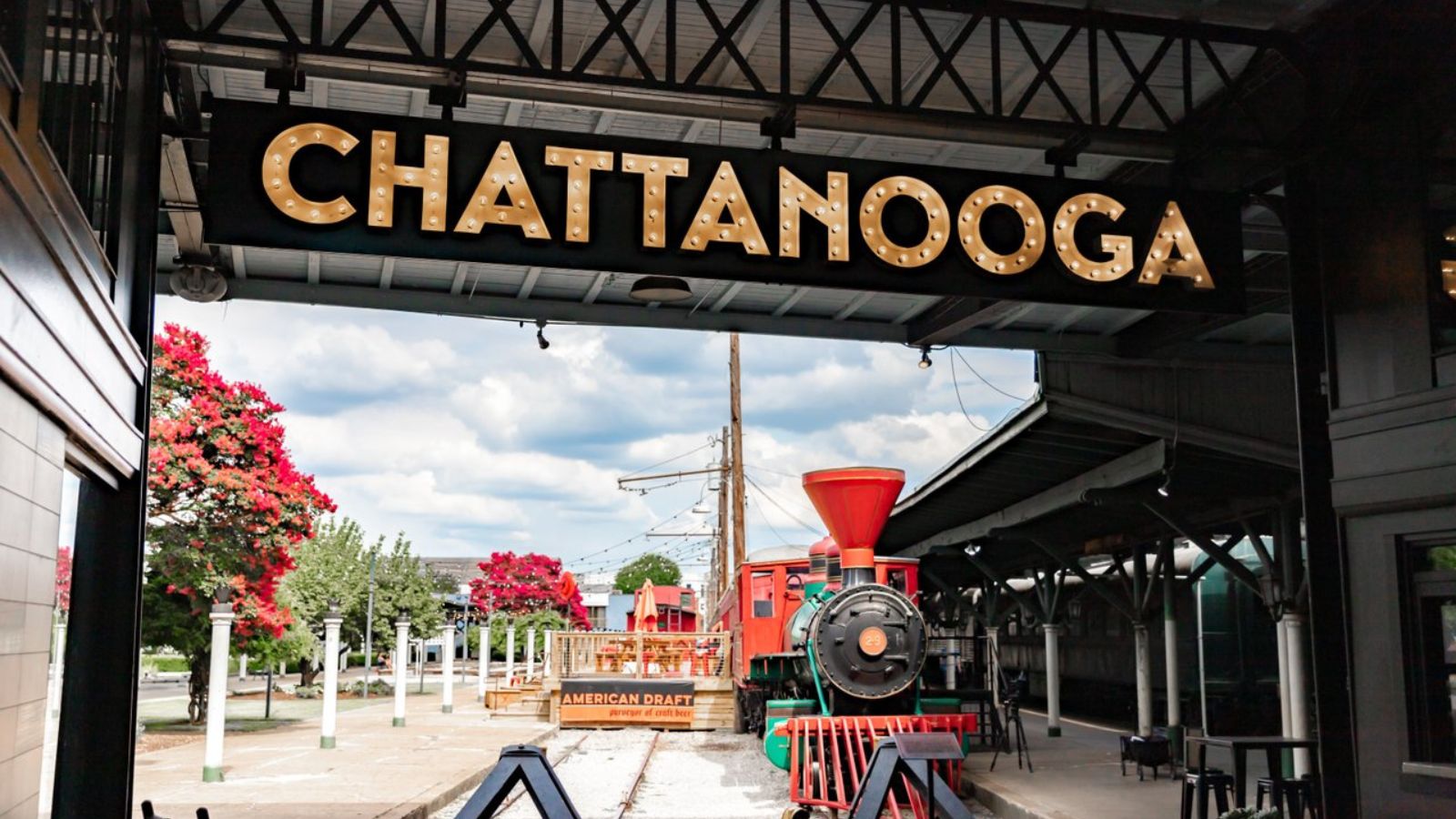 The famous Chattanooga Choo Choo is not a train but a building. The Choo Choo opened in 1909 as a train station and closed in 1970. Local investors bought the property and reopened the space in 1973 as a hotel and vacation complex.
Today, the space honors the railroad history Chattanooga is famous for alongside fun, modern hangouts, such as the restaurant STIR, American Draft, where you can pour a beer inside a vintage train car, and more.
13. Take a Train Ride at Missionary Ridge
Take a ride aboard the Tennessee Valley Railroad Museum's restored vintage trains. Missionary Ridge Local trips begin at the Grand Junction Station and take passengers along one of the original railroad lines in Chattanooga, crossing four bridges and passing through the pre-Civil War Missionary Ridge Tunnel.
Check the website for train ride times. The train runs two to three times per day, so this is something to plan other activities around.
14. Cheers! Sample Local Craft Beer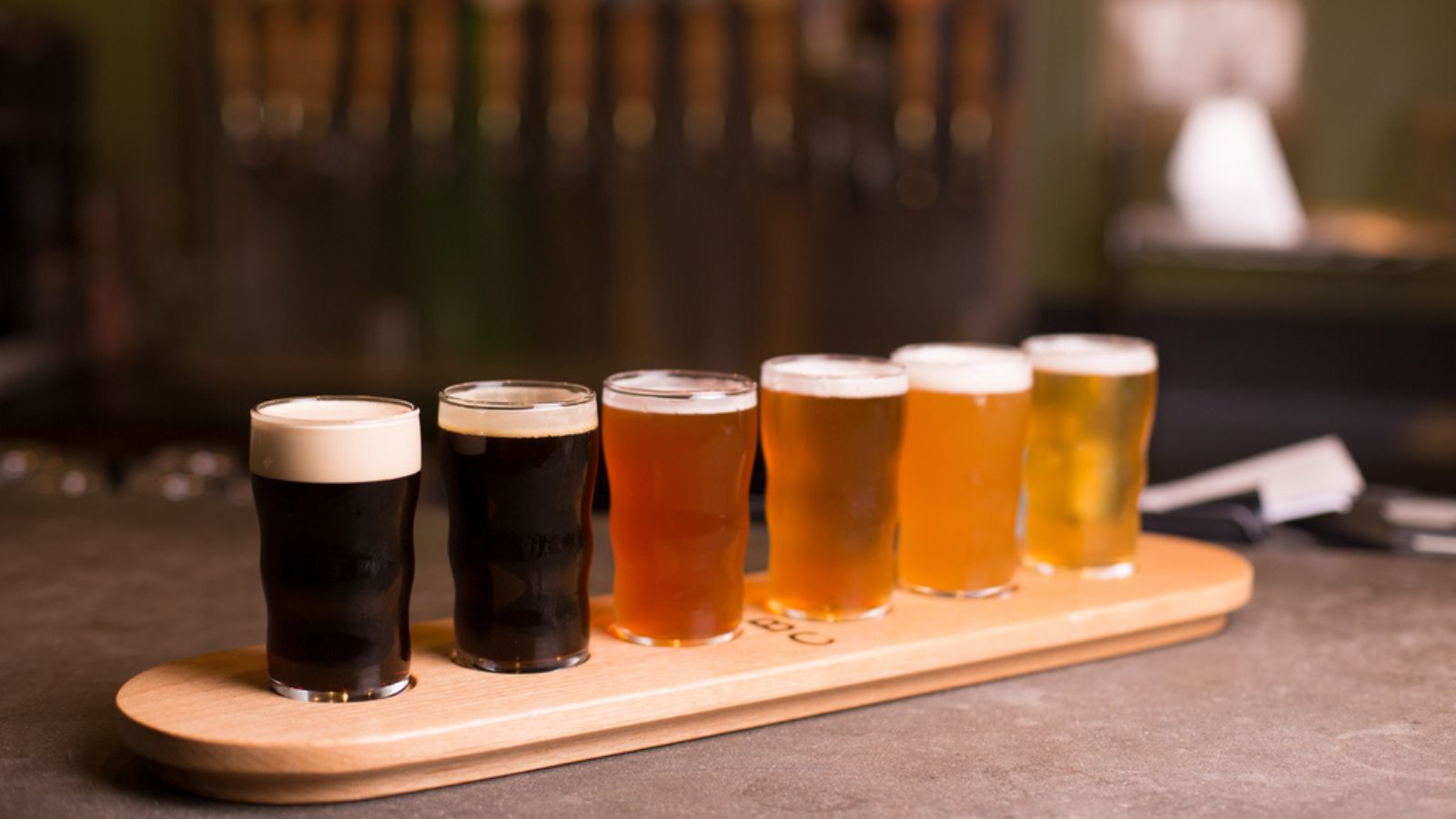 Chattanooga has several spots where you can sample brewed-in-Chattanooga beer. In addition to American Draft at the Chattanooga Choo Choo, check out Naked River Brewing Company, Oddstory Brewing Company, or Hello Monty.
15. Visit Naughty Cat Café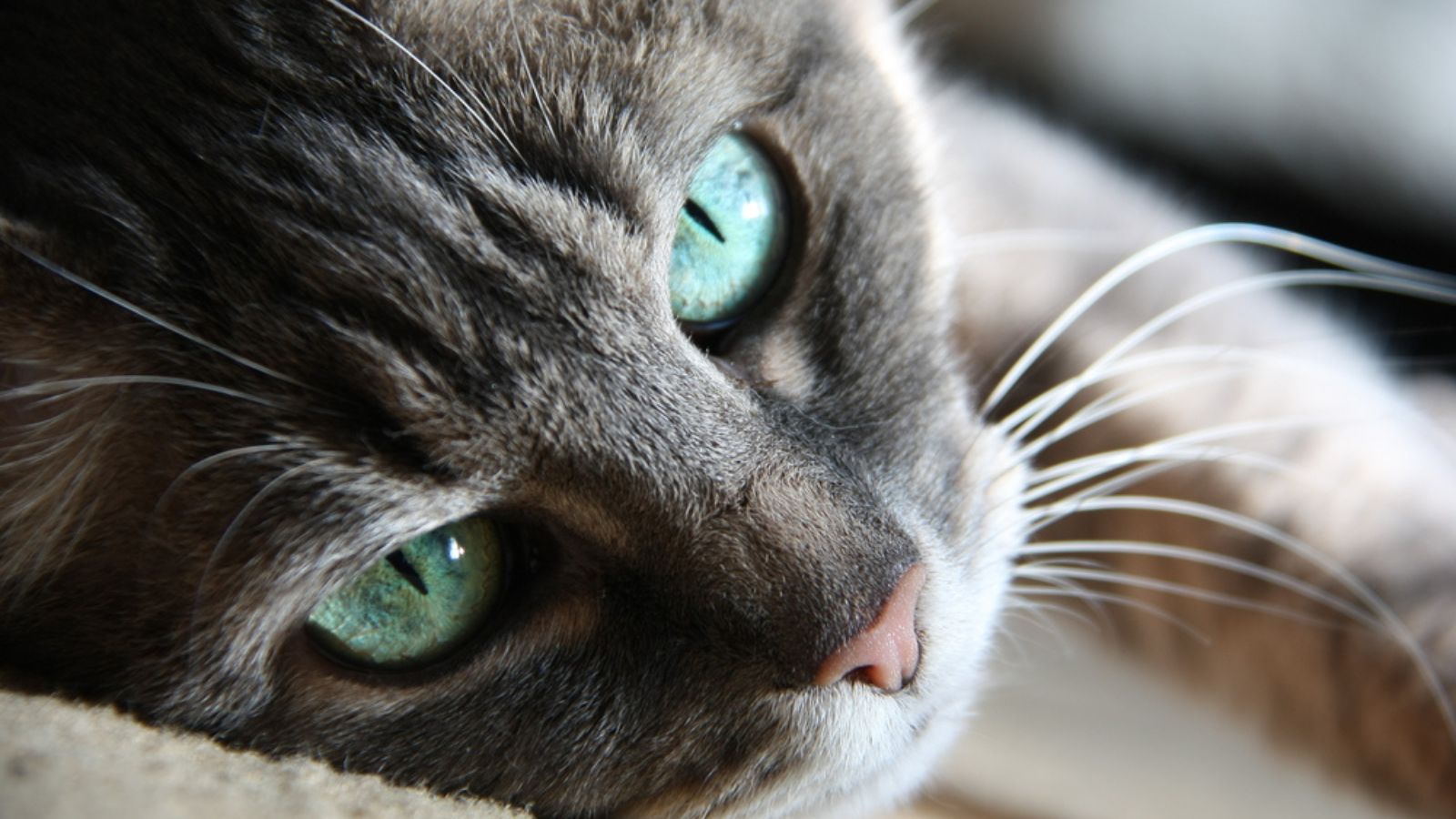 Visiting the Naughty Cat Café is a no-brainer if you're a cat lover. Conveniently located at the base of Lookout Mountain, this is a fun place to enjoy coffee, tea, beer, and baked goods. The minimum age is 11 and guests under 16 must be accompanied by an adult. Make reservations in
advance to secure your spot.
All cats at the Naught Cat Cafe are adoptable. A notebook in the cafe offers information about the available pets, and the owners are great at answering questions.
16. Sculpture Fields at Montague Park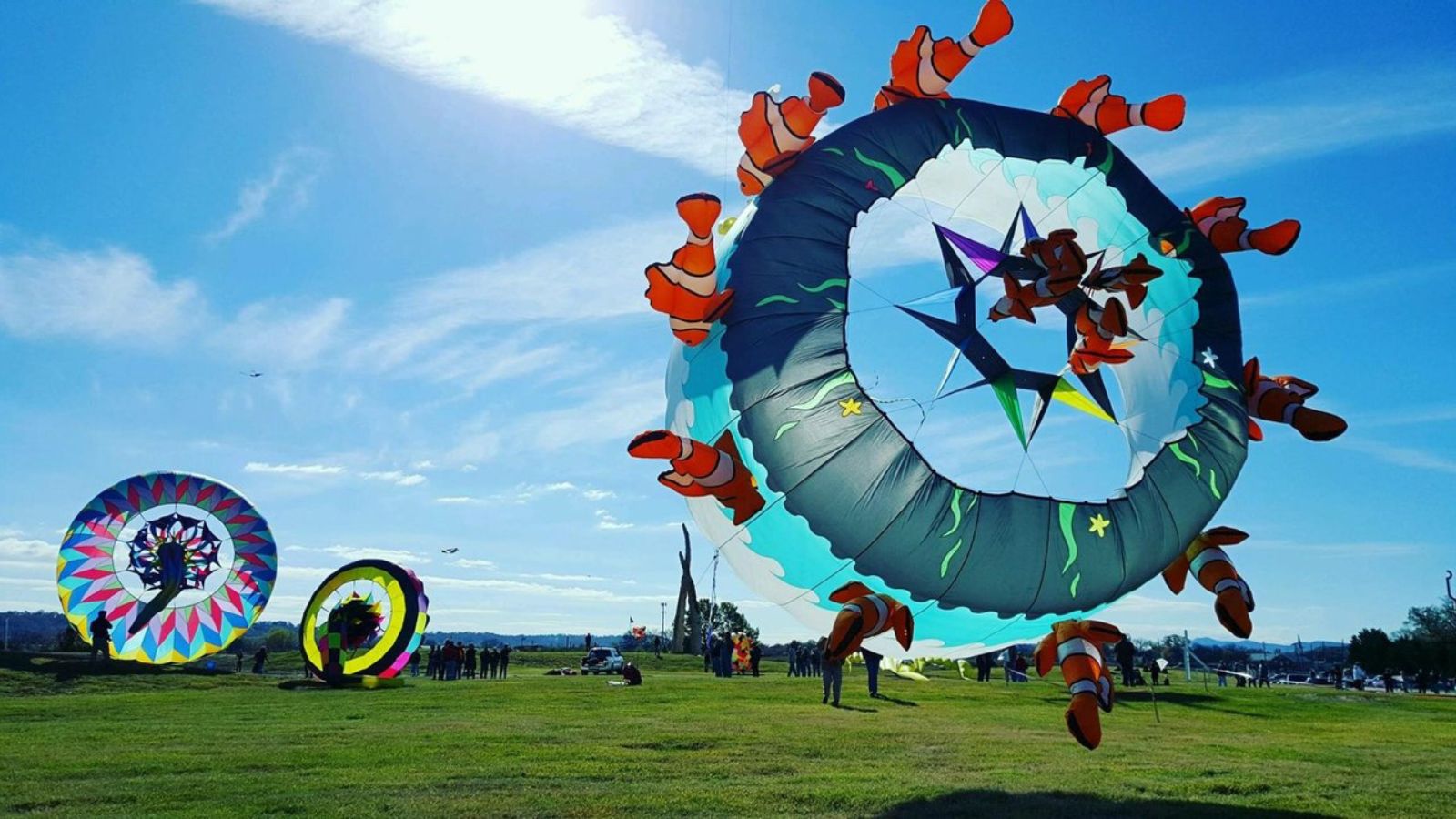 This 33-acre sculpture park is located on Chattanooga's south side and is free to the public. There are over 1.5 miles of trails for walking and biking and over 45 large-scale sculptures to view and enjoy.
17. Learn About Military History at The National Medal of Honor Heritage Center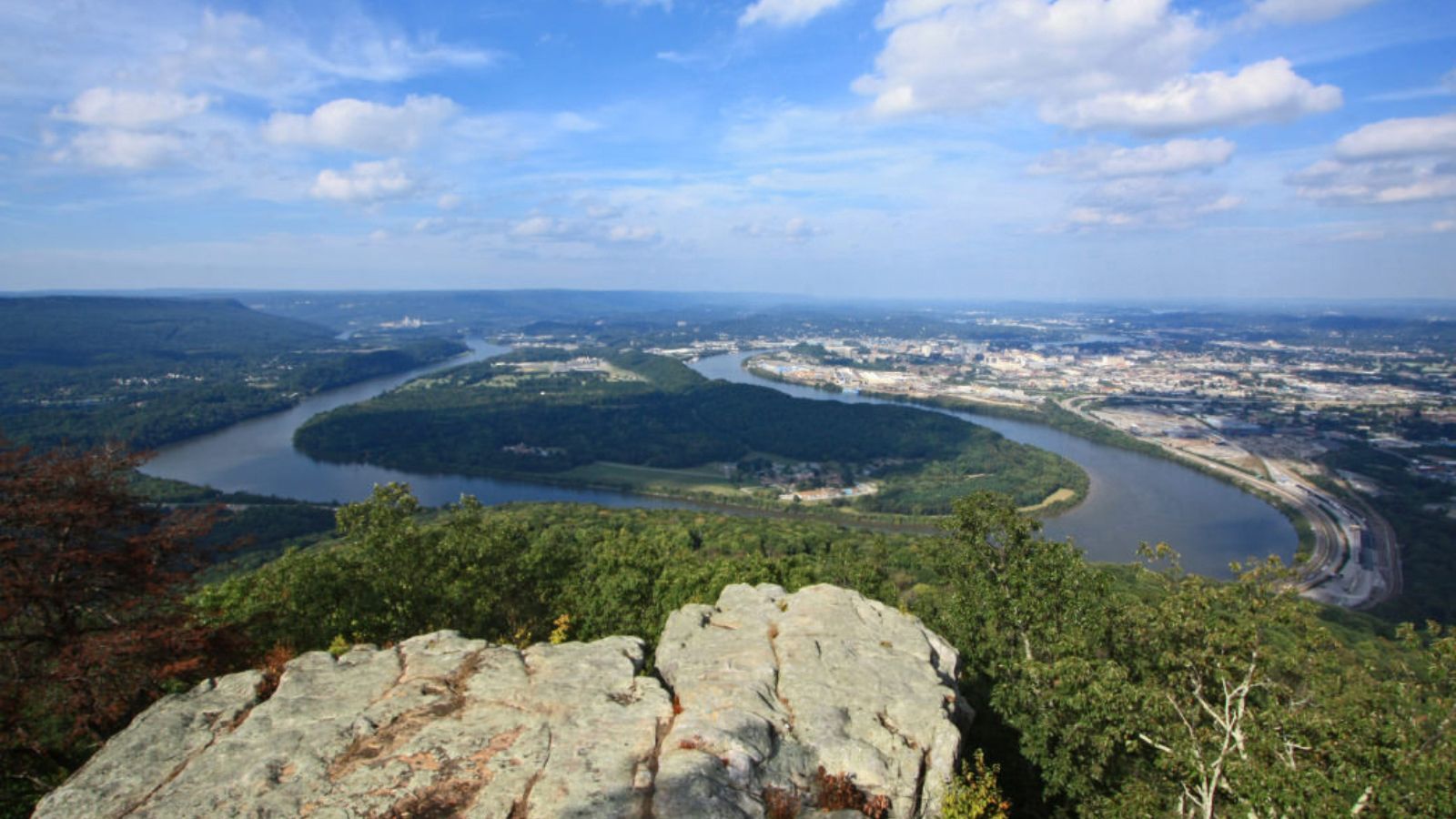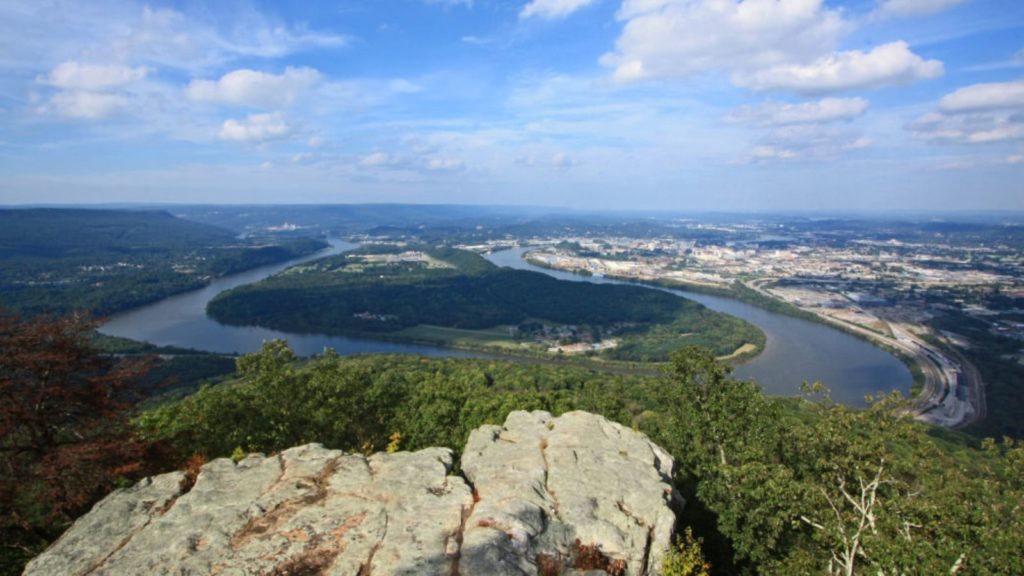 This state-of-the-art military museum tells the origin story of the Congressional Medal of Honor and the stories of Tennessee Veterans who served in all wars and military actions from the Civil War to the present day. There's also a gift
shop with an extensive book collection about Chattanooga's history.
18. Visit The Animals at The Chattanooga Zoo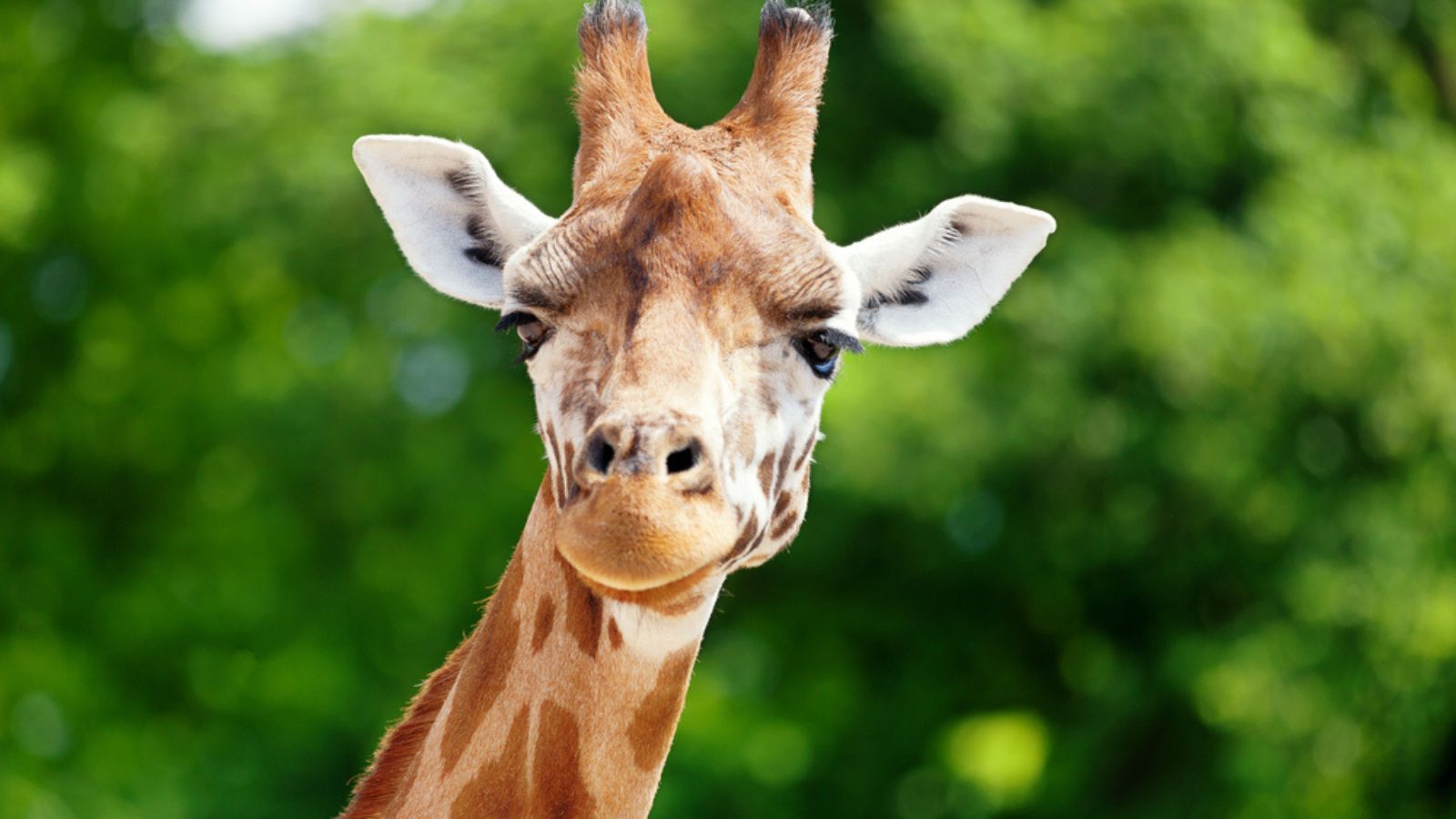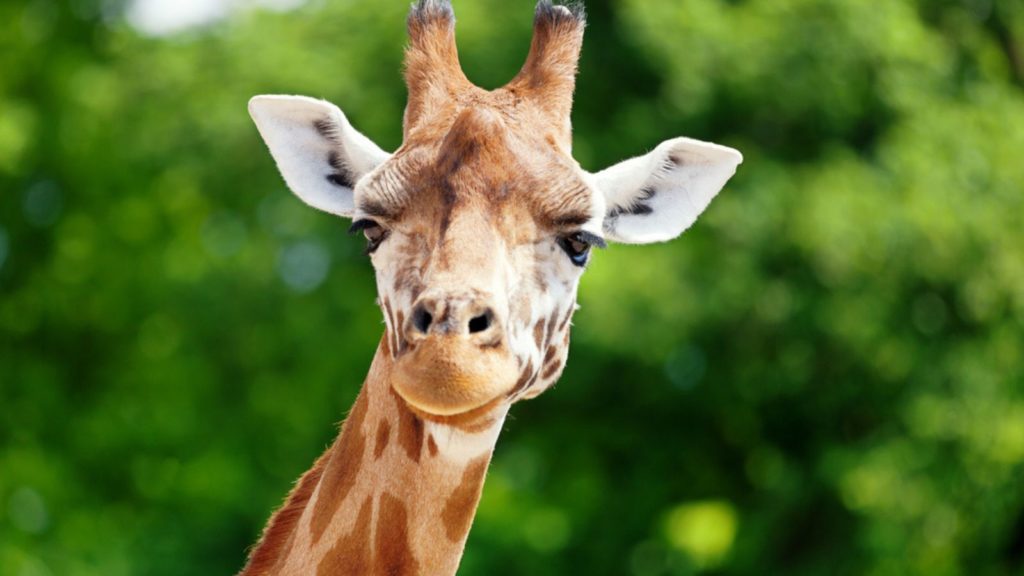 The Chattanooga Zoo has many interesting animal residents to check out. There are red pandas, a snow leopard, chimpanzees, giraffes, and much more. Check the museum's calendar before visiting for information on available
animal interactions, special programming, and events.
Where to Stay in Chattanooga