Where to eat in Eau Claire (+ great spots for coffee and drinks!)
(This post may contain affiliate links. Read my full disclosure.)
If you're heading to Eau Claire Wisconsin, your tastebuds are in for a treat. Here's where to eat in Eau Claire (+ great spots for coffee and drinks!).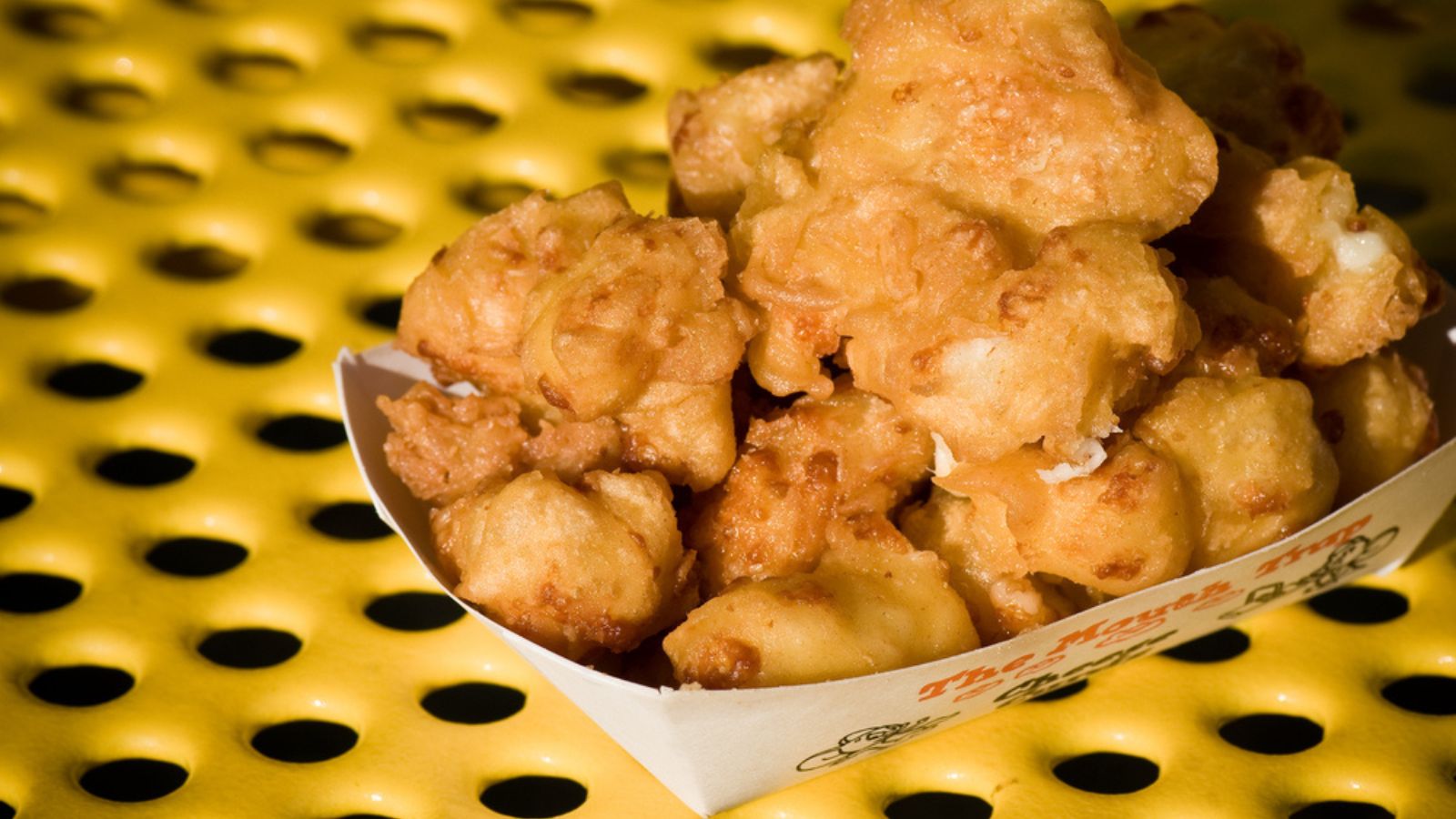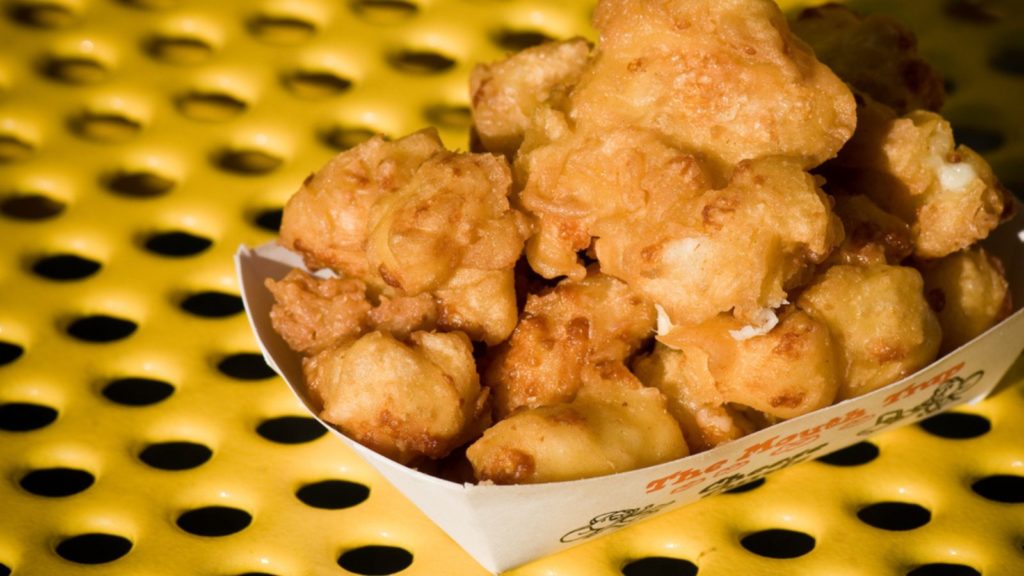 Where to eat in Eau Claire (+ great spots for coffee and drinks!)
My son and I spent a winter weekend in Eau Claire. Here are a few of our favorites as well as a handful of spots we didn't get to that are on the list for next time.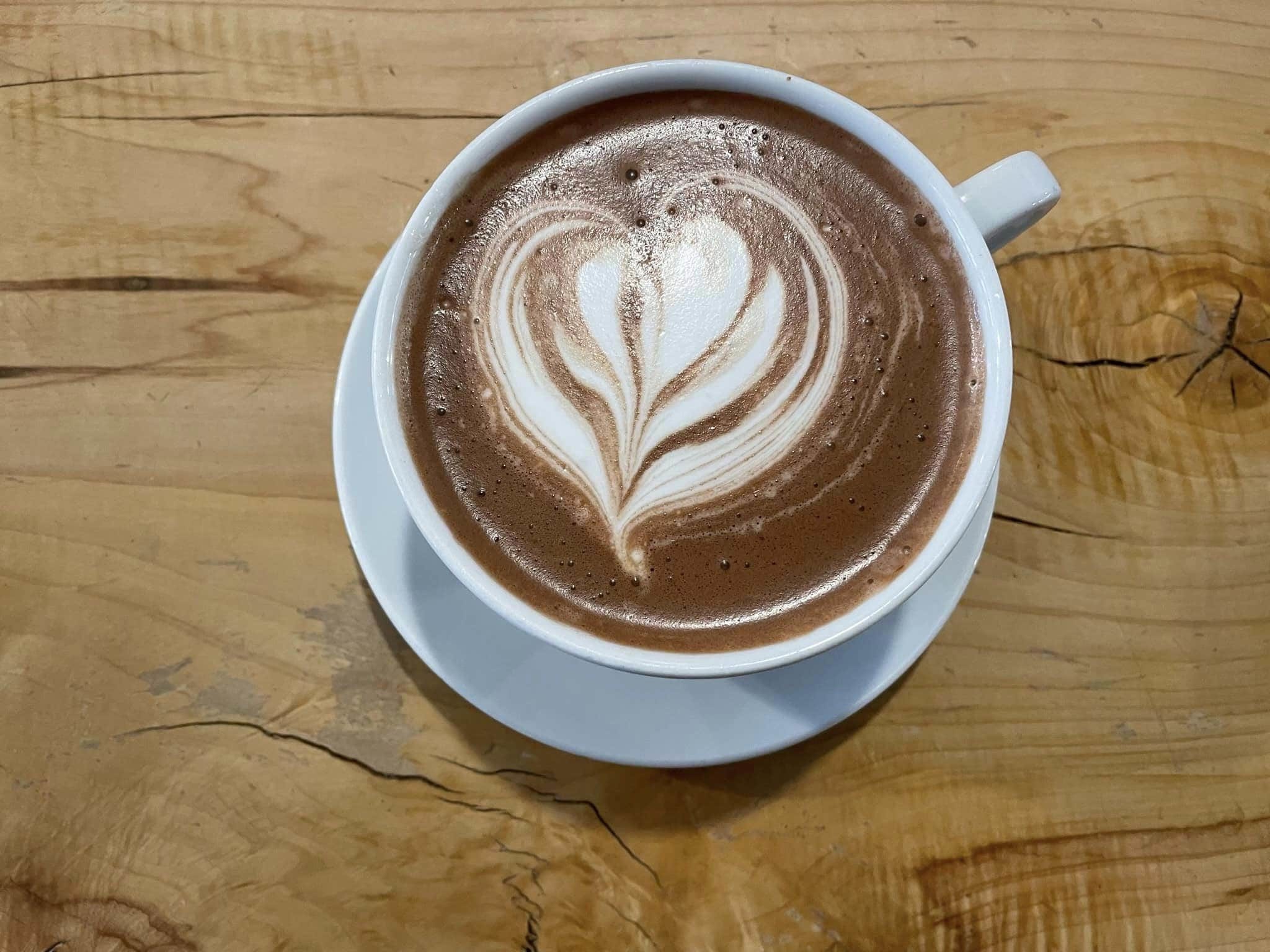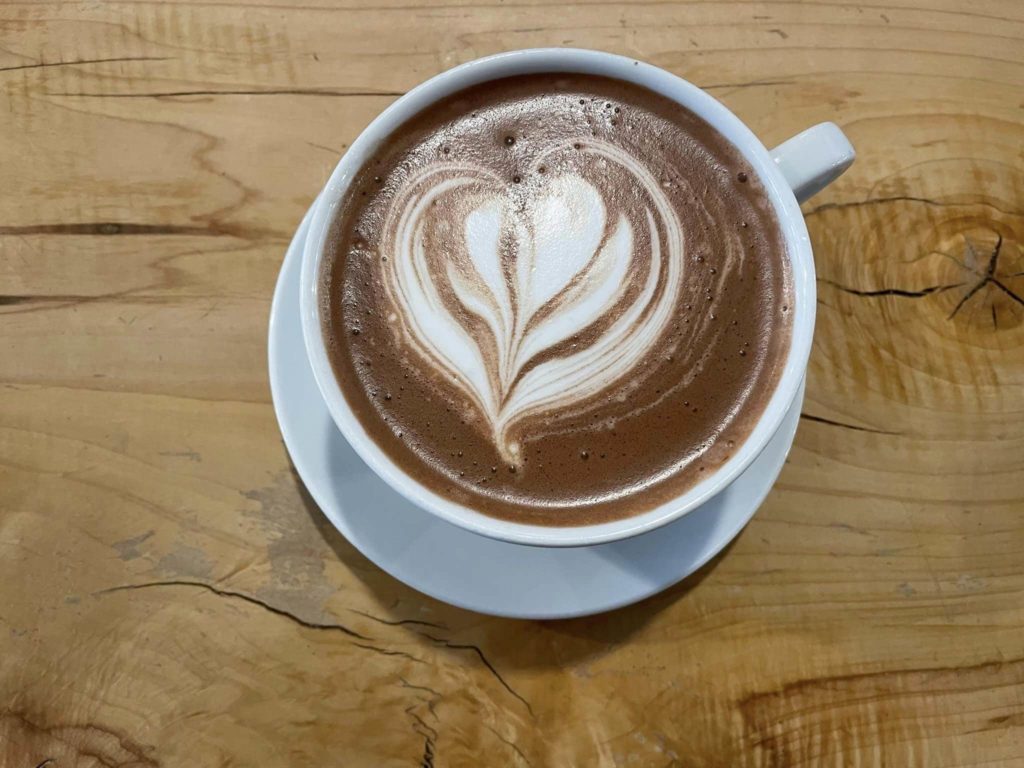 The Informalist
205 S Barstow St, Eau Claire, WI 54701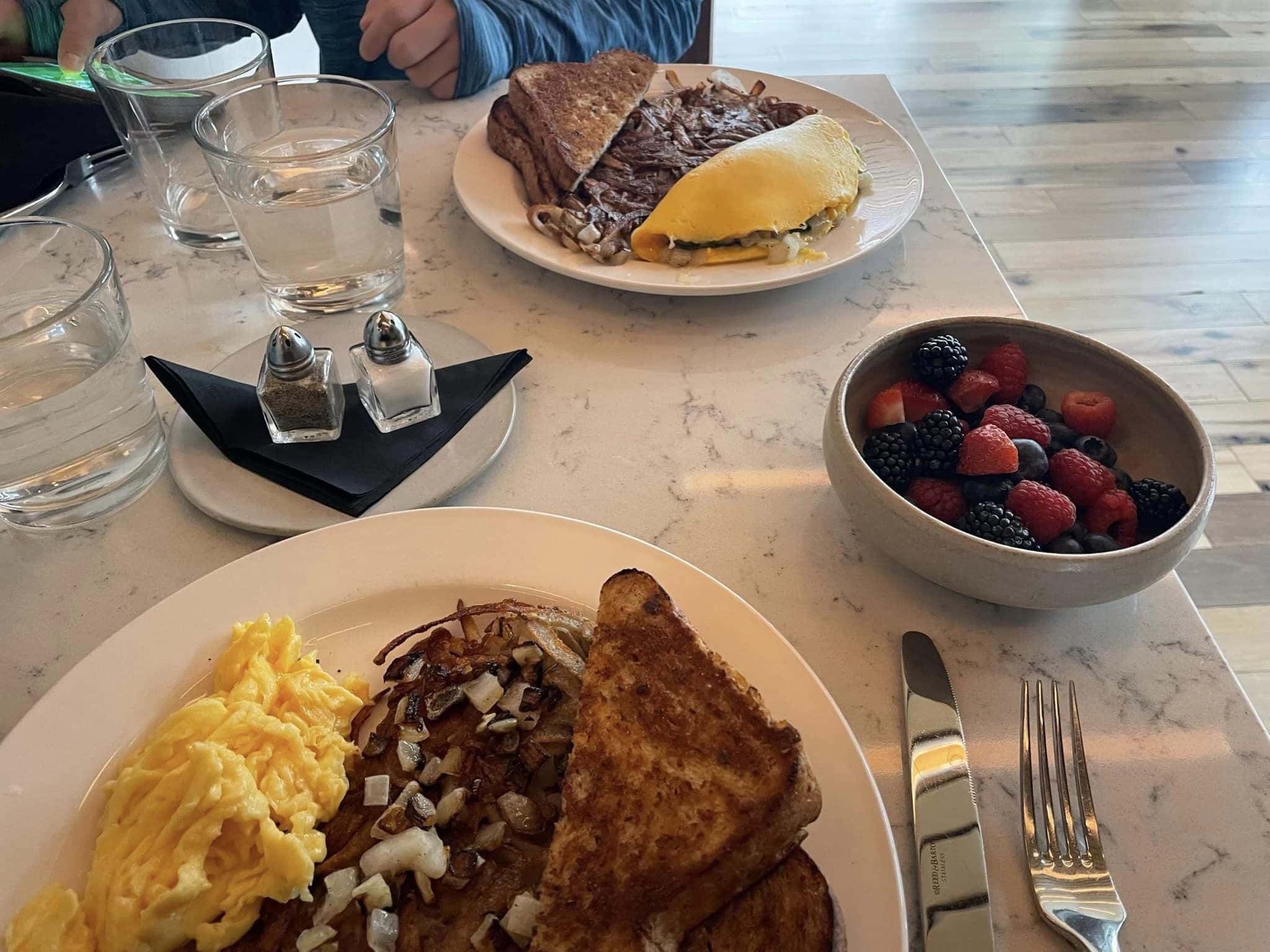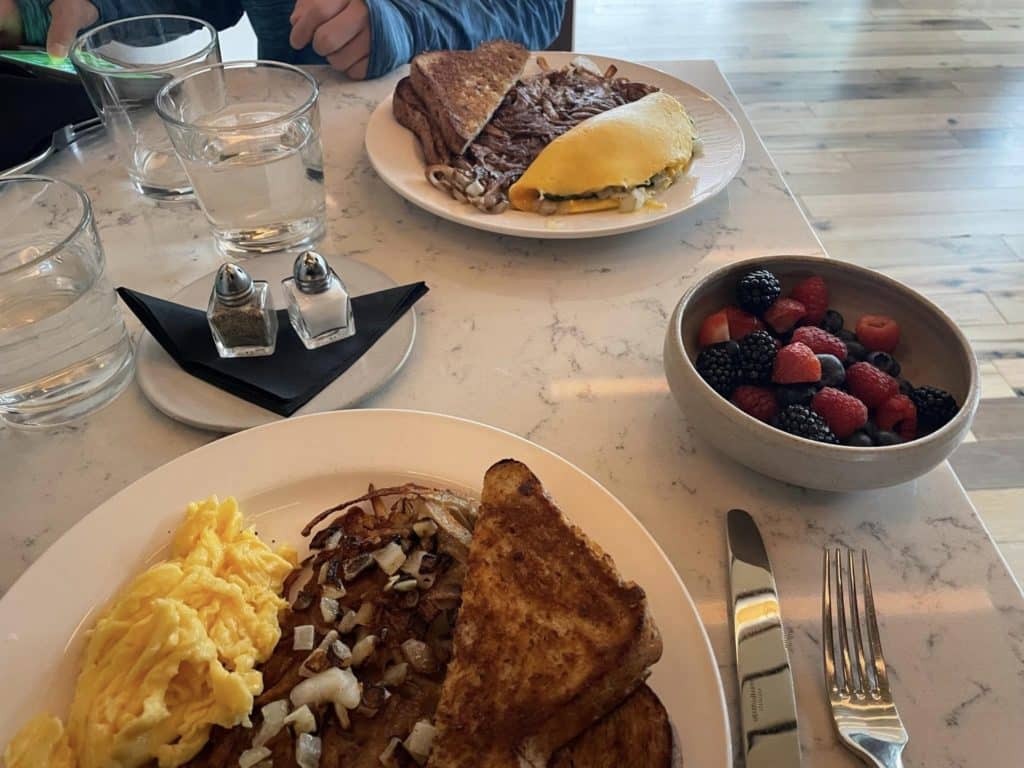 I'm not usually a superfan of hotel restaurants but the Informalist was one of my Eau Claire faves. My son and I ate both breakfast and dinner here and loved both of our meals.
We had an early Saturday breakfast and a late-night wood-fired pizza dinner. I'm not a vegetarian or a vegan but I don't like a lot of meat and found the Informalist's menu suited my taste buds.
Saturday and Sunday brunch are very popular – reservations are recommended. I had the classic breakfast and Kyle had the veggie and gruyere omelet. I'm not sure how they get their omelets so fluffy but it was truly a work of art. The homemade toast was also really good.
The Nucleus Cafe
405 Water St, Eau Claire, WI 54703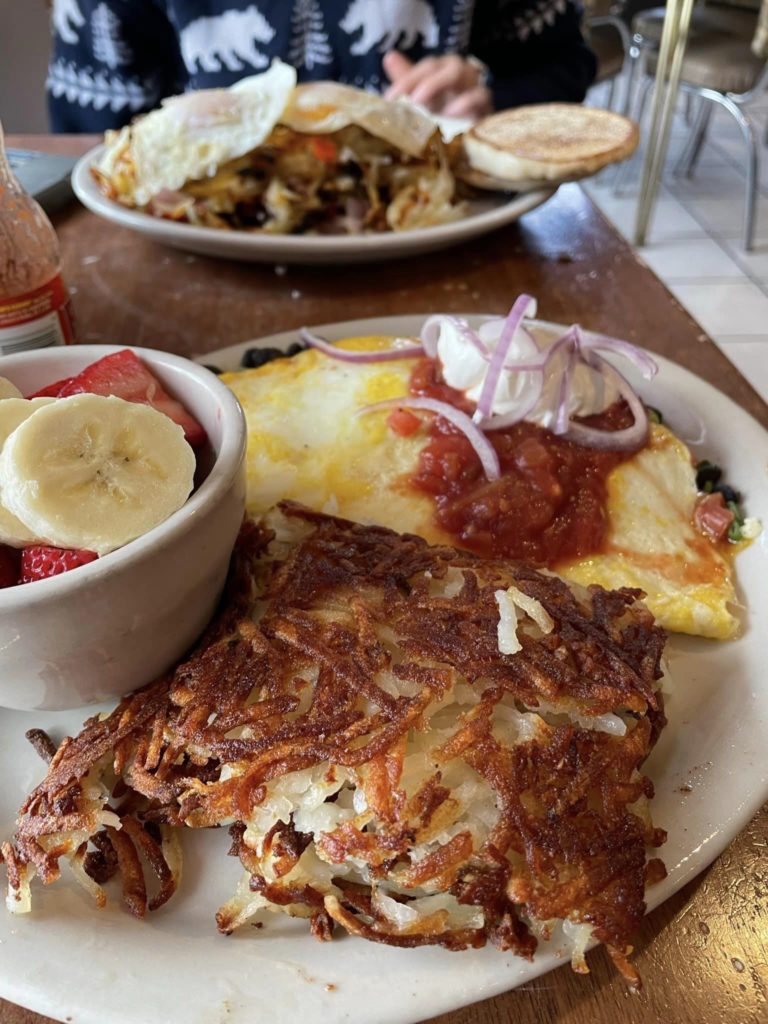 The Nucleus Cafe serves breakfast, brunch, and lunch. We had a late breakfast on a Sunday and loved the quirky, retro-style atmosphere. The menu has a variety of egg dishes, smoothies, and sweet breakfast items, such as lemon ricotta pancakes. There's also a dedicated vegan menu.
Valley Burger Company
1004 Menomonie St, Eau Claire, WI 54703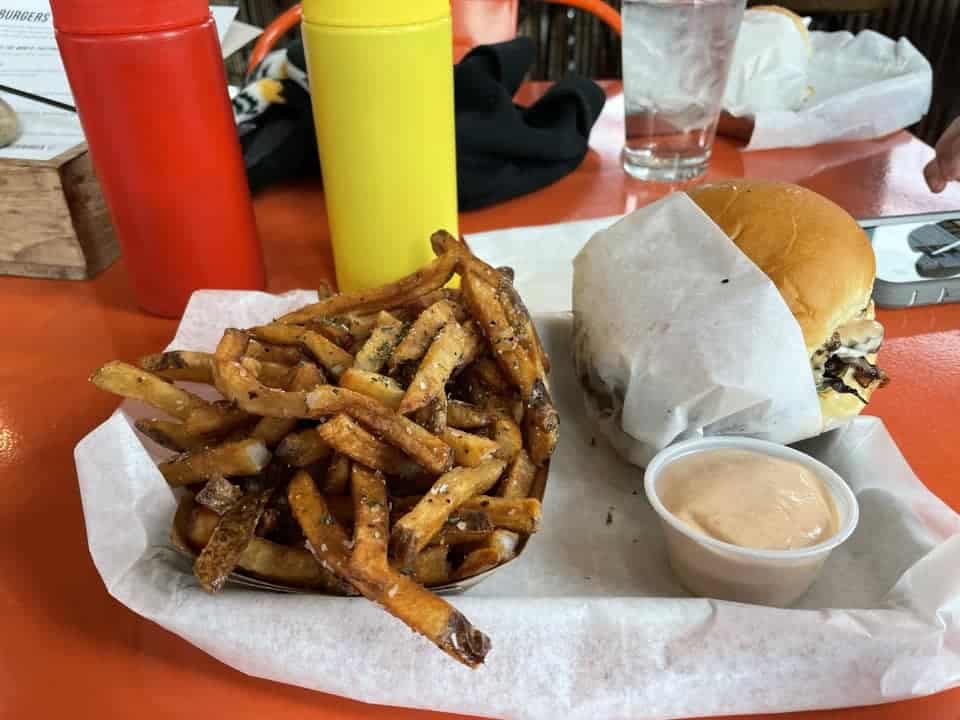 Valley Burger Company opened in 2022 and immediately garnished praise as one of the best burgers in the Chippewa
Valley. The space is on the smaller side so I recommend visiting during off-peak times.
This is the place to be if you love sinking your teeth into a good burger. If burgers aren't your thing, I recommend skipping this one. The menu is small and very burger and fry-focused. If you're not eating meat, you can substitute a portobello mushroom for the patty on all burgers. A full bar + cocktail menu is available.
The District Pub & Grille
101 Graham Ave, Eau Claire, WI 54701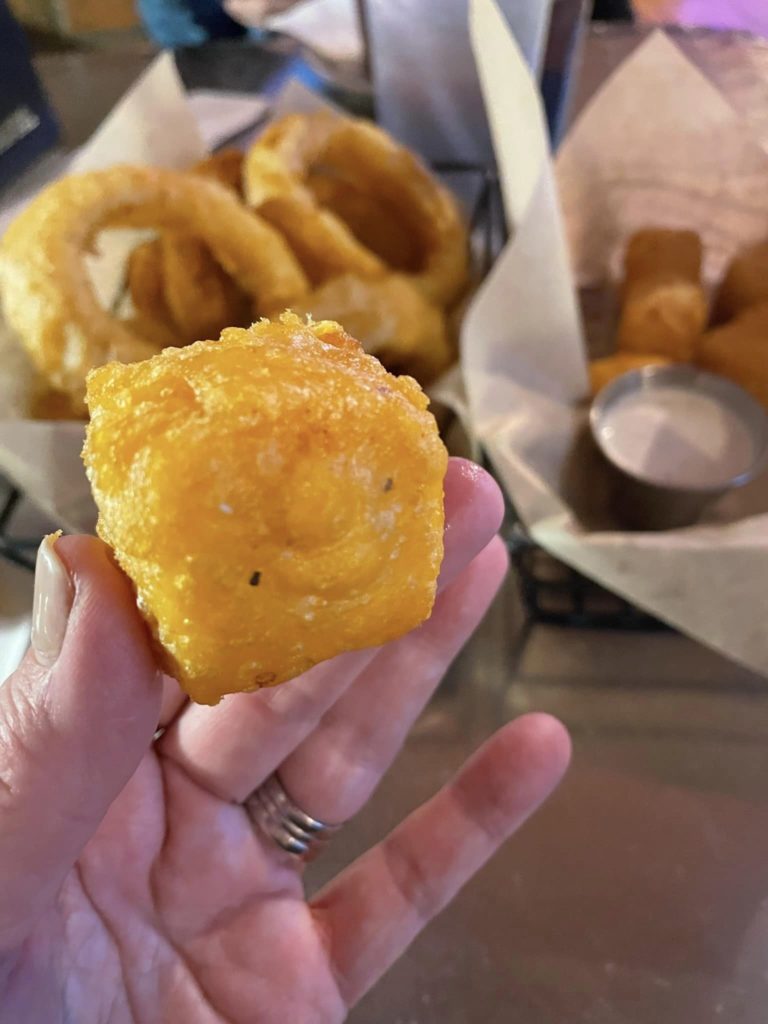 The District serves up a variety of food – appetizers, salads, handhelds, pizzas, and flatbreads – in a fun, casual atmosphere. There are several screens in the bar area to keep up with the sport of the moment. We just did apps and small bites here because we were full from lunch but the cheese curds are a definite don't miss. They also have a spicy curd on the menu which I'll have to try on a return visit.
44 North (+ 44 Below)
1488 Front Porch Pl, Altoona, WI 54720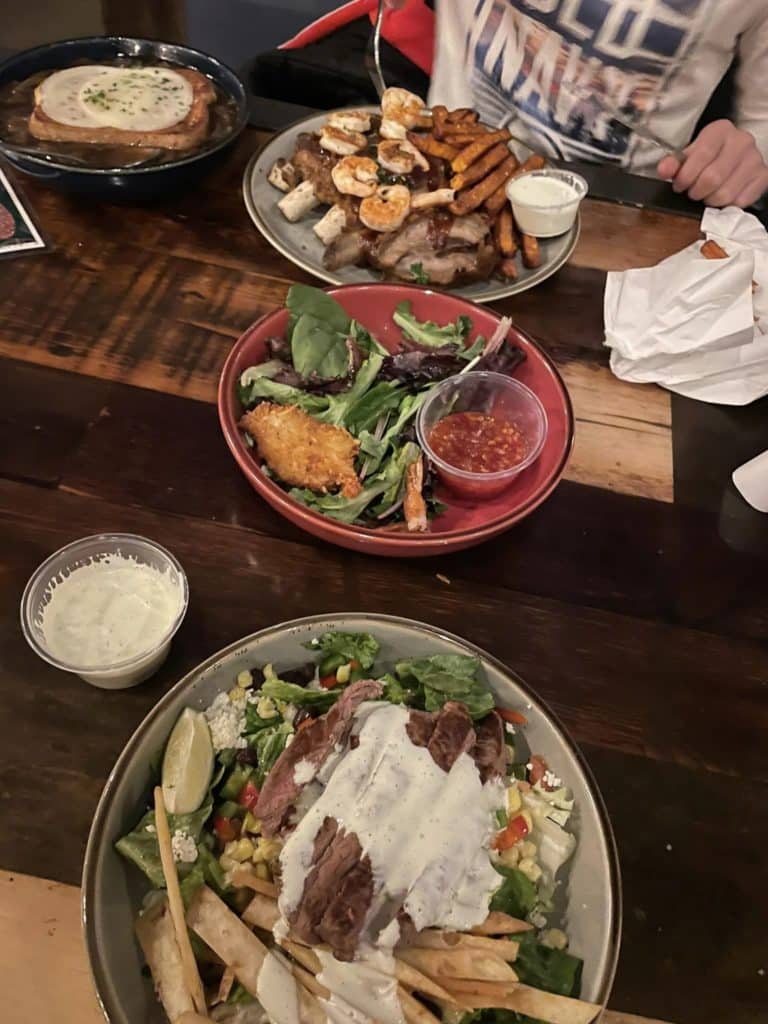 Altoona is a very short drive from downtown Eau Claire. 44 North Gastropub is located upstairs and 44 Below, a more casual bar and arcade (with a dedicated ice cream counter) is downstairs.
The extensive menu has a variety of appetizers, sandwiches, and larger plates. 44 Below focuses more on handhelds and shareable appetizers. See both menus here. While I would not call either venue formal, 44 North has a more elevated vibe.
Houligans Steak and Seafood Pub
415 S Barstow St, Eau Claire, WI 54701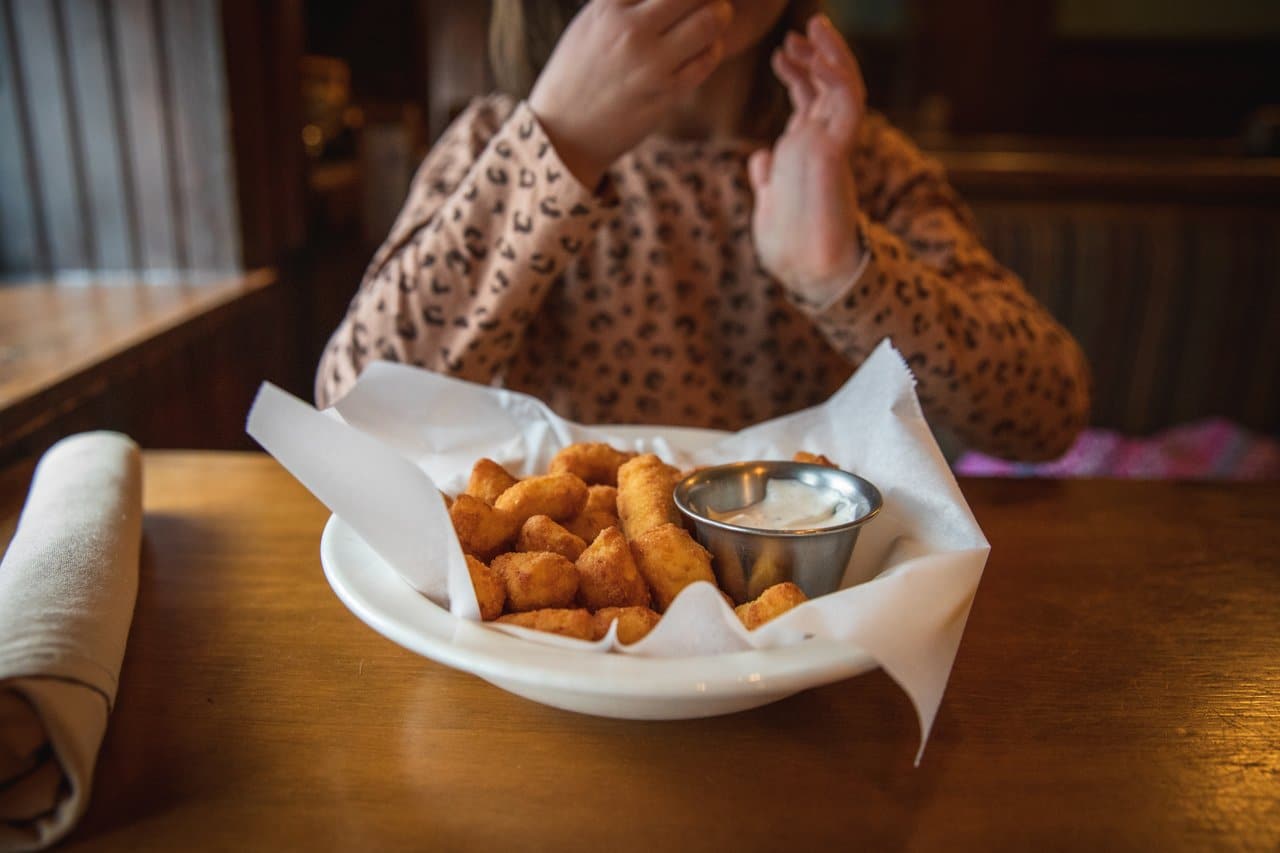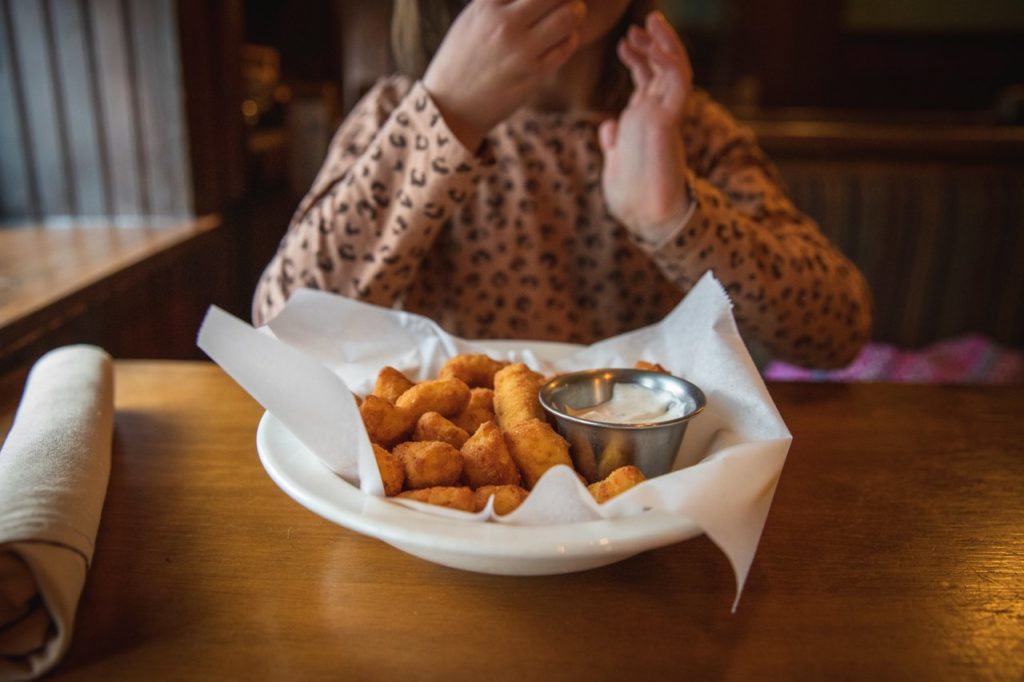 Houligan's has been an Eau Claire tradition since 1975. The Chippewa Valley's premier restaurant located in historic downtown Eau Claire features premium cut steaks and seafood served in a casual pub setting. If you're in town on a Friday, check out their fish fry.
Thai Orchard
203 N Barstow St, Eau Claire, WI 54703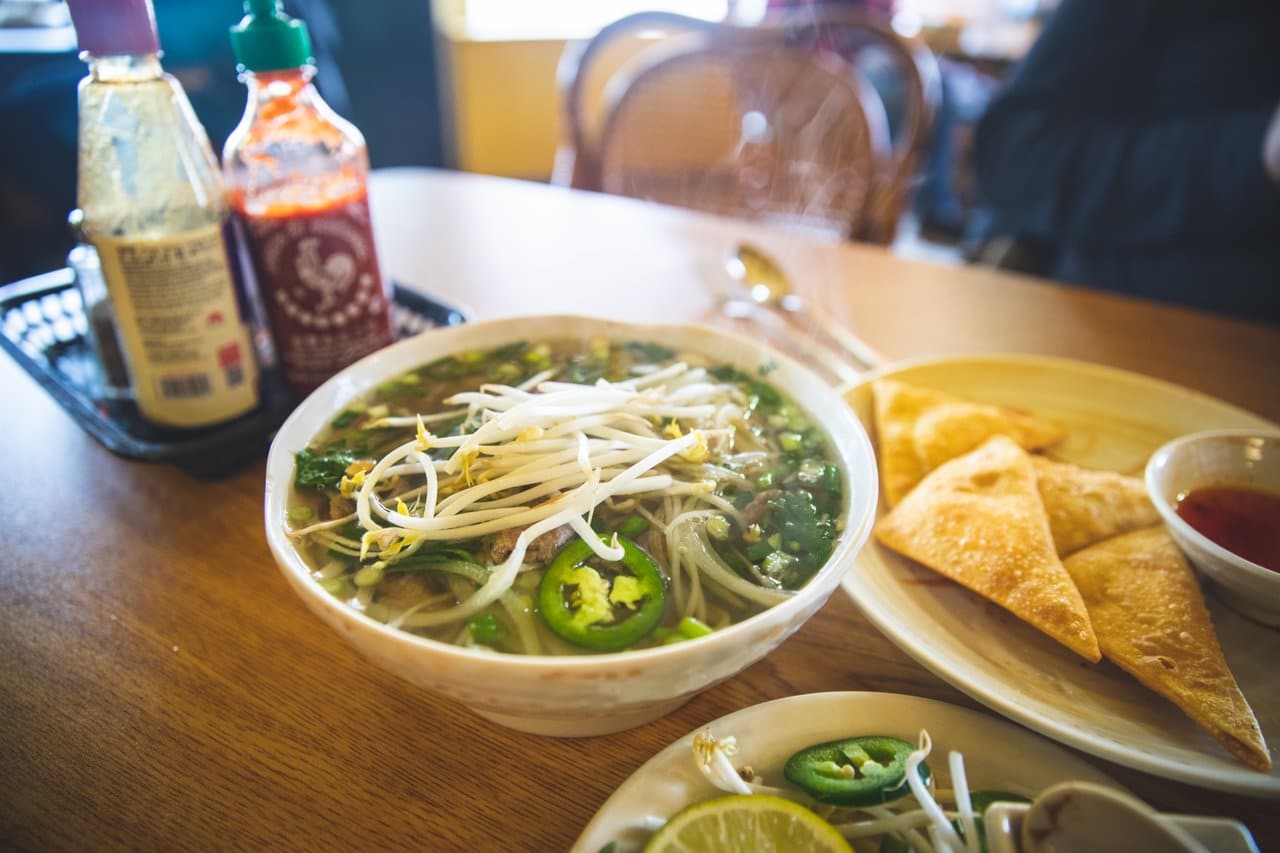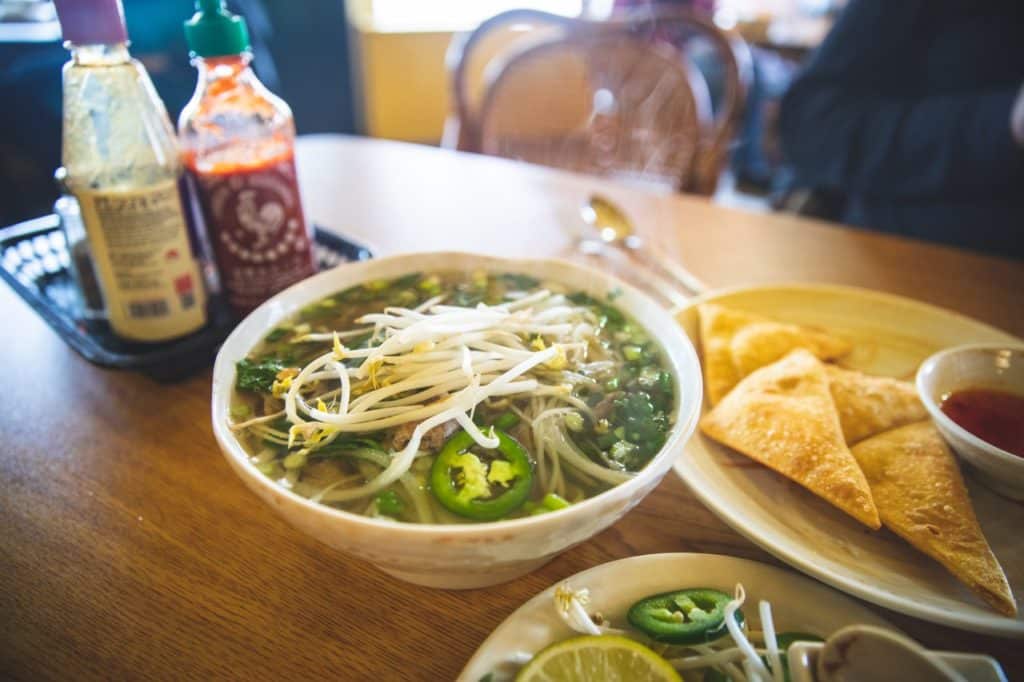 Located in downtown Eau Claire, this woman and minority-owned restaurant serves local, fresh home-style Thai food. Thai Orchard offers dine-in and takeout.
Olson's Ice Cream
80 S Barstow St, Eau Claire, WI 54701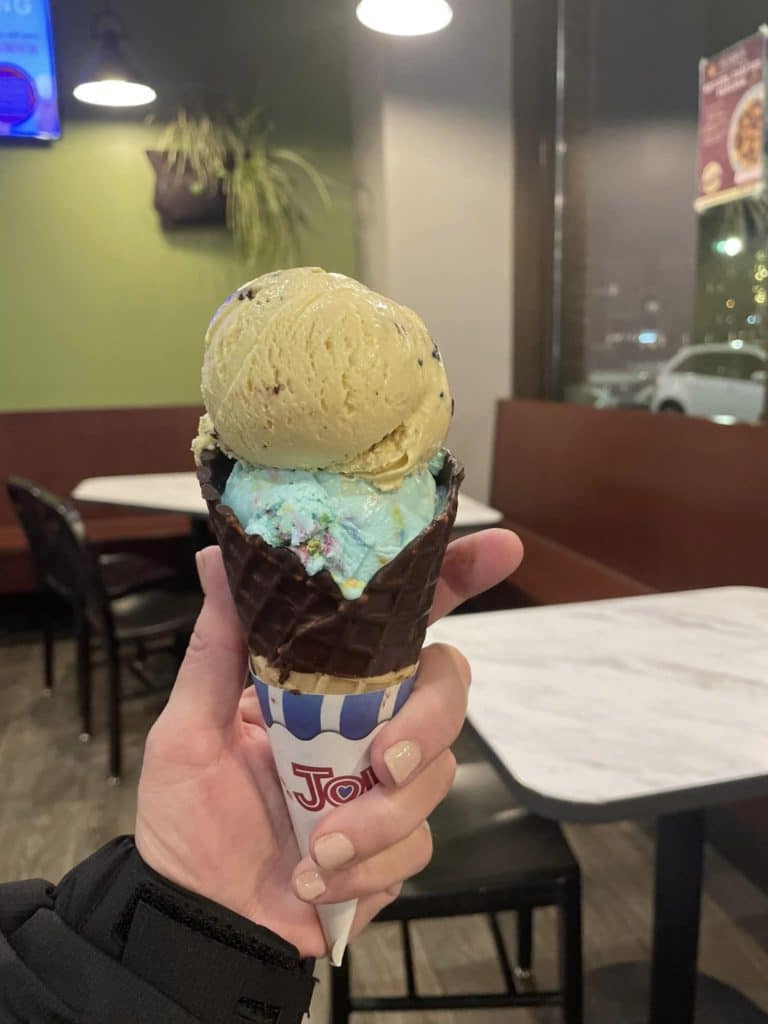 We visited Eau Claire during winter but that was no reason to miss out on ice cream. Olson's Ice Cream is famous in this region and there's also a Chippewa Falls location.
Pro tip: Skip dessert at The District and walk across the street to Olson's for a cone.
Eau Claire Cheese and Deli
1636 Harding Ave, Eau Claire, WI 54701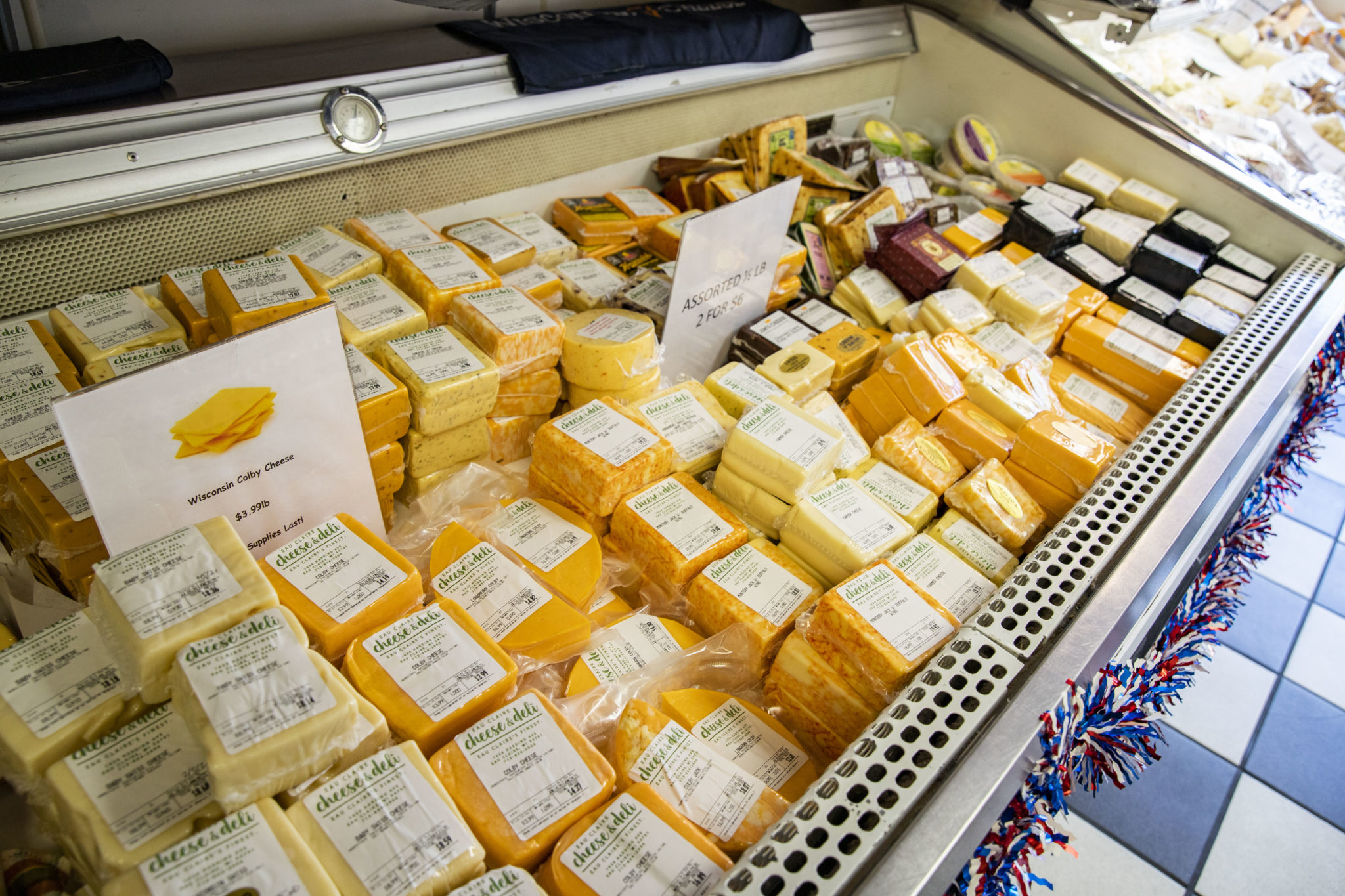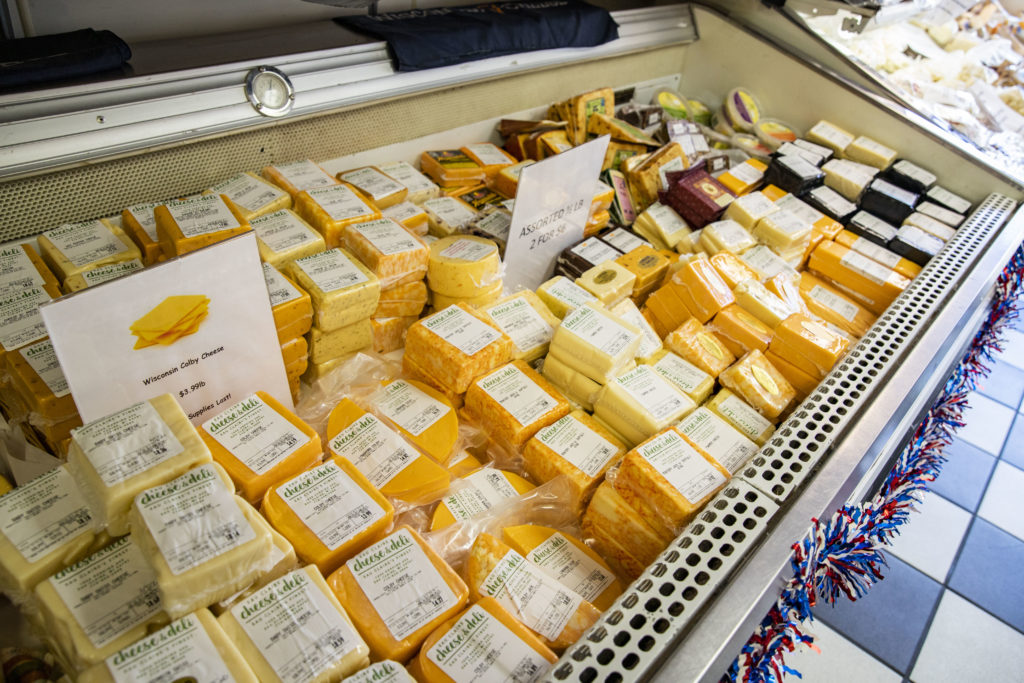 While Eau Claire Cheese and Deli isn't a place for a sit-down meal, it's don't miss for grabbing lunch to go and for buying your selection of Wisconsin cheeses you'll surely want to take home with you.
The small space is chock full of delicious local cheeses and other deli foods. I found myself wishing I'd driven to Wisconsin from Texas or brought an extra suitcase for all the cheese I wanted to take home, so if you're a cheese lover, you'll want to plan for how you're going to leave the state with all the cheese you want.
Shift Cyclery and Coffee Bar
615 Graham Ave, Eau Claire, WI 54701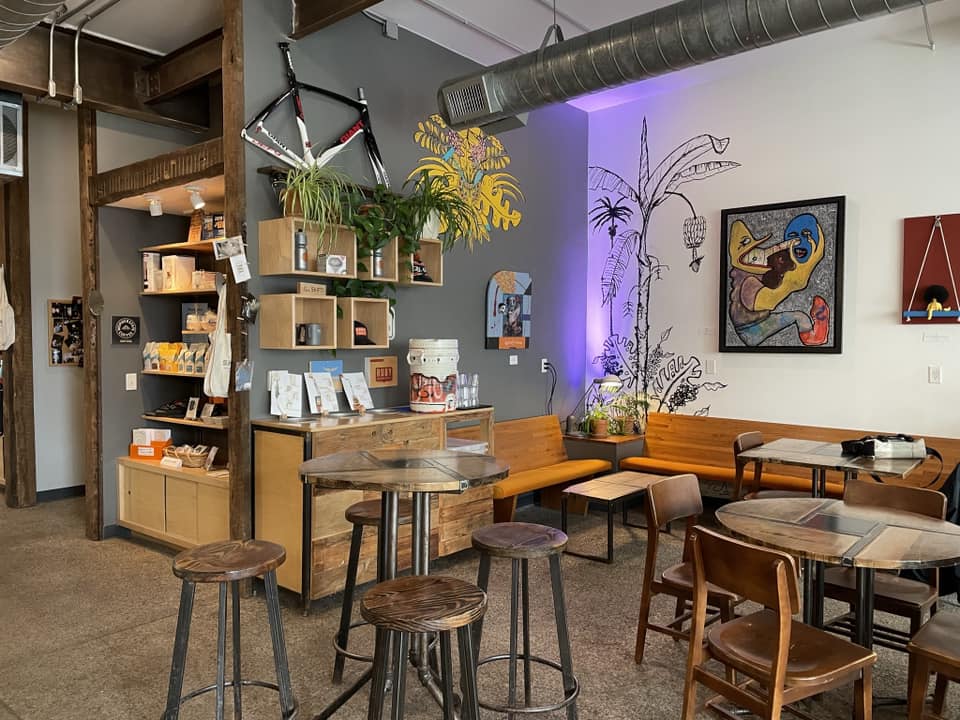 Looking for a cozy place to have a coffee or hot cocoa? SHIFT is a fun, quirky place to check out.
SHIFT Cyclery & Coffee Bar is a full-service bicycle repair shop, craft coffee bar, and all-around creative lounge in
downtown Eau Claire. Find your new ride, bicycle, and coffee gear all in one stop. Whether you want to buy a bike, get your bike repaired, or just have coffee, SHIFT is a fun, welcoming space to check out.
The Brewing Projekt
1807 N Oxford Ave, Eau Claire, WI 54703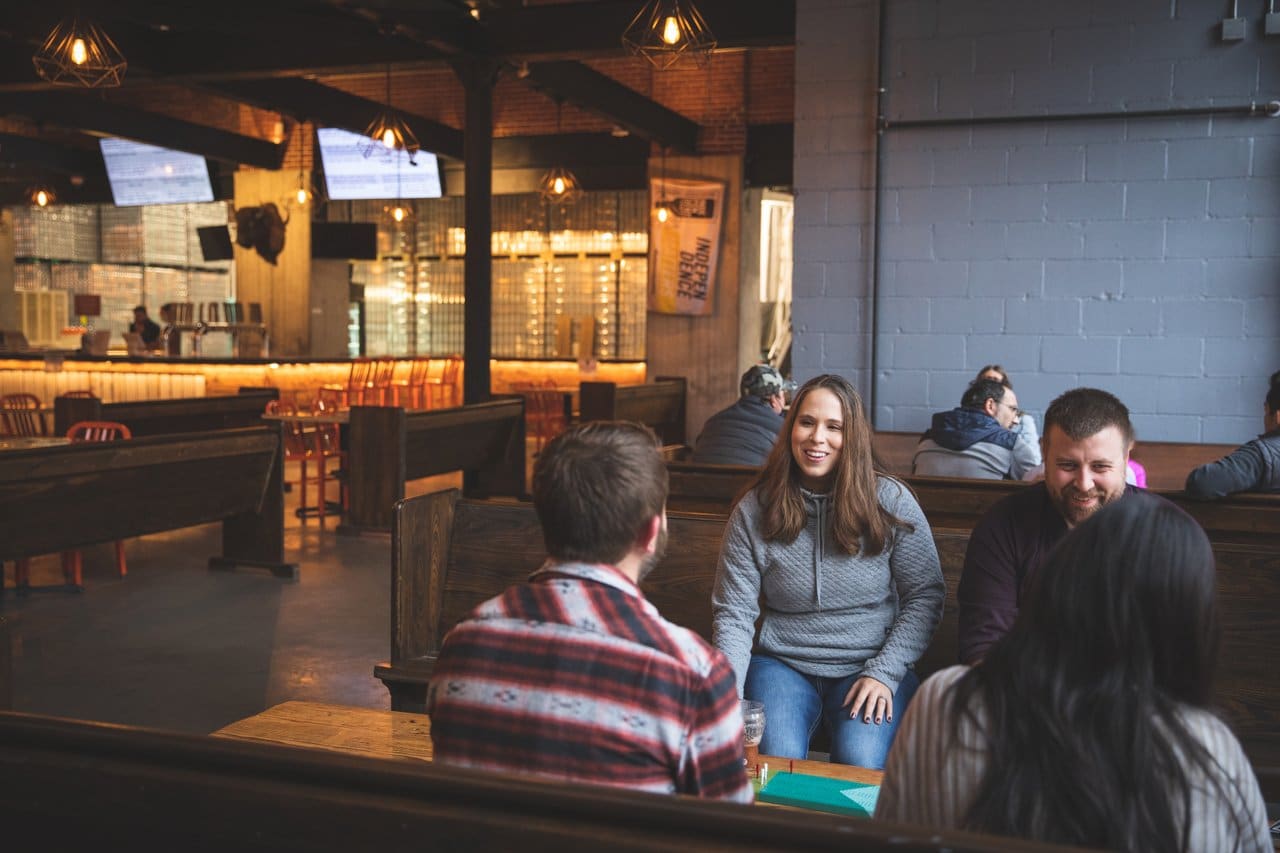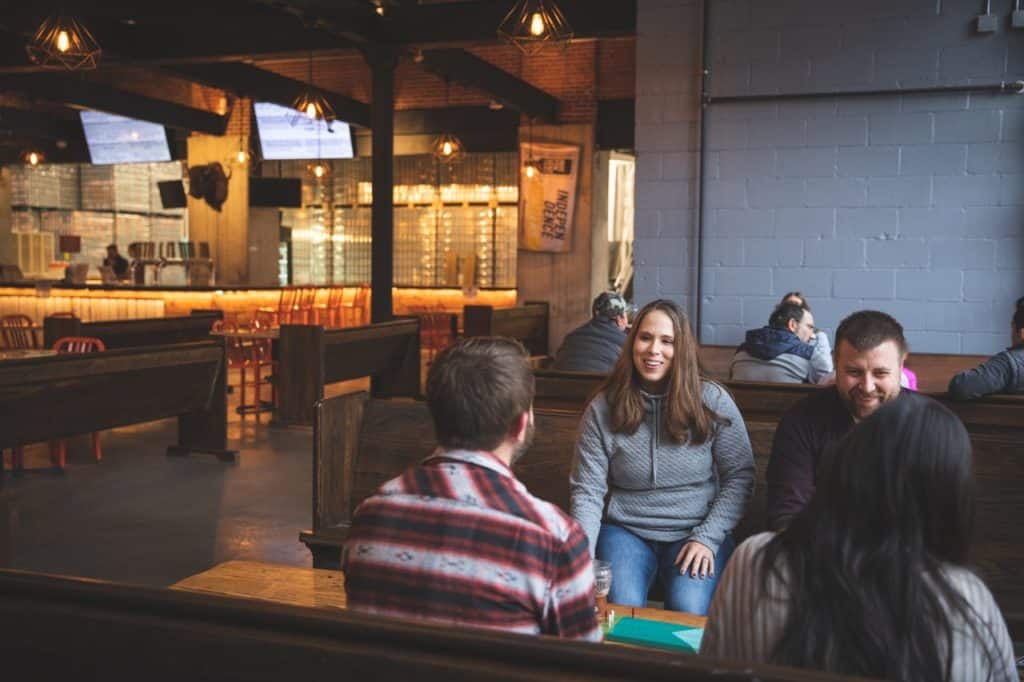 The Brewing Projekt serves locally made, stubbornly crafted beer that's brewed right in Eau Claire. The brewery is family-friendly.
You might also like: