How to Pack for Disney When You Have Kids
(This post may contain affiliate links. Read my full disclosure.)
So, you're getting ready to go to Disney with your kids. Whether you're going to Walt Disney World Resort in Florida or Disneyland in California, the adventure you're about to embark on will be truly magical for your family. And, let's be real: A lot of work and planning on your part. That's why how to pack for Disney is super important. Read on for my best tips for packing for Disney World!
Disclaimer: We are a participant in the Amazon Services LLC Associates Program, an affiliate advertising program designed to provide a means for us to earn fees by linking to Amazon.com and affiliated sites. This post may also contain affiliate links to other sites where I will be paid a commission by the seller if you make a purchase*
What you pack (and don't pack) is important.
Thinking of booking your own Walt Disney World or Disneyland California vacation?
Check out my partner, Get Away Today for the best deals and white glove service.
How to pack for Disney when you have kids
[Tweet "How to pack for the Disney parks when you have kids"]
I also have a free printable Disney packing worksheet. Check it out here.
1. Glow sticks and other light-up toys
If you're in the parks after dark – and you SHOULD be because Disney's nighttime entertainment is not to be missed – you're going to see all kinds of vendors peddling light-up toys, necklaces and other fun glow-in-the-dark trinkets that will delight your kids and lighten your wallet.
You can save yourself a ton of money by purchasing these items in advance of your trip and remembering then when you're packing for Disney World. Put them in your daypack or backpack and pull them out at dusk. No standing in line. No spending extra money. Happy kids. Everyone wins.
Related post: What's new at Disneyland in 2020
You can get these items at any dollar store and of course, on Amazon. Here are some of my favorite picks from Amazon:
2. Water flavor drops (ones with electrolytes for summer)
You'll need to make sure you stay hydrated, especially in the summer. Quick service food locations at Walt Disney World and at Disneyland will give you a free cup of ice water if you ask and you can also carry a water bottle into the park. I find the water flavor drops or packets makes it easier for me to get my kids to drink the amount of water they need. See also it cuts down on the whining for sodas.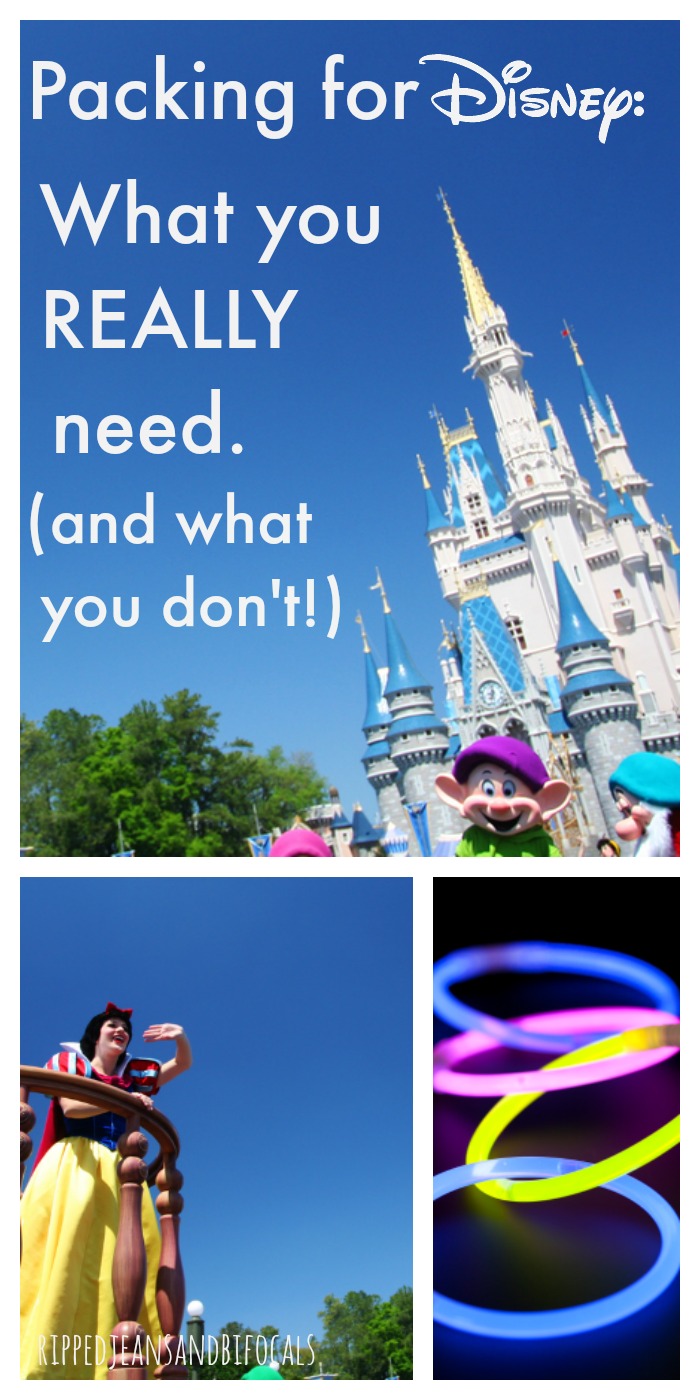 3. Ponchos from the dollar store
When you're thinking about how to pack for Disney, don't forget those ponchos!
If you're visiting central Florida, chances are you are going to experience rain at some point during your stay. You can purchase cute Mickey ponchos in the park but you'll pay mucho bucks and you'll be in line with everyone else who needs last-minute rain gear, too.
You can buy a bunch of disposable plastic ponchos online for very cheap. It's better to bring those and have them on hand, rather than get caught in the rain and having to pay the price for the ponchos they sell in the parks. Rain at Disney World can be a very brief occurrence or last all day so when you're packing for Disney World, don't forget those ponchos.
4. Pre-purchased souvenirs
Your kids will want Disney souvenirs. See also they'll want everything they see in the parks or at the gift shops in the resorts.
We set a budget for souvenirs and let our kids know the ground rules at the onset of each trip. We'll either impose the "one souvenir per trip" rule or give our kids a gift card and let them be responsible for their own spending.
You can also pre-purchase your Disney souvenirs before you leave and take them with you. While the parks do have some unique items, a lot of the things your kids will be asking you to buy can be bought at home or online for much less. You can buy Disney tee-shirts, plush toys, ears, and pretty much anything you could imagine online or at an off-property outlet before you travel. You will save money and gain valuable time to have fun and enjoy the parks.
Etsy also has a large selection of Disney tee shirts and ears.
5. Comfortable Walking Shoes
When you're packing for Disney World, you HAVE to have the right shoes. As in not new shoes.
Yes, you want cute pictures of your family in the parks and for a lot of us, that includes making sure your kids (and maybe you!) are wearing cute, Disney-themed outfits.
Do. Not. Pack. New. Shoes.
These are my go-to park shoes. They are sturdy, comfortable, cool, and waterproof. They are a little on the pricey side but they are worth it. I also like these Reef Flip Flops for shorter park days but for long days, I want something sturdier.
I'm not saying pack old ratty shoes but definitely take shoes that have been broken in. Nothing is going to tank your day at Disney more than blisters or a child who whines that their shoes pinch their feet. And, always have a back-up pair of shoes, even on a short trip.
My family seems to attract shoe drama – my son hurled his only pair of shoes off of a hotel balcony (they landed on the roof and had to be retrieved by maintenance and my son had to go to breakfast barefoot) and then we had another child accidentally take my kid's shoes in the kids club on Castaway Cay, which is Disney's private island in the Bahamas and a popular stop for Disney cruises.
Related: 10 Easy to forget items you need to pack when you go to Disney World
Pack shoes you know are broken in (for everyone) and have a spare pair (also for everyone.)
Related post: My 20 Best Disney Cruise Tips
6. Autograph Books
You'll want to have an autograph book for character meet and greets. This is an inexpensive souvenir and it increases interaction with the characters when you have something for them to sign. You can purchase autograph books in the parks, in the resorts or on board Disney Cruise ships but like most things, you'll save money if you purchase off property and bring them with you.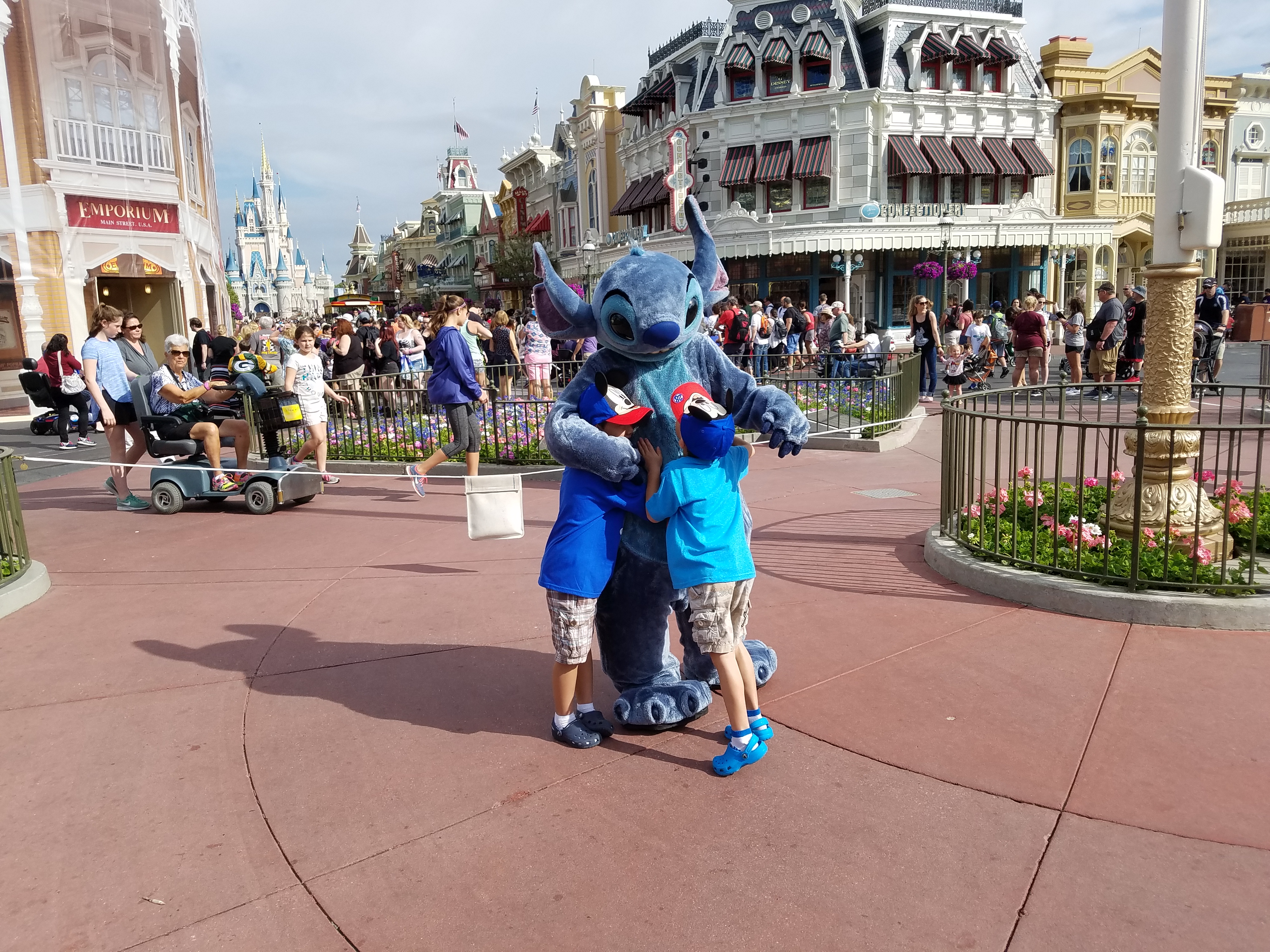 You definitely don't have to go with the traditional Disney autograph book. Any small notebook will do, and if you like to do crafts with your child, you can get a nice journal and personalize it to your taste.
If it's not your first trip, consider a unique autograph item versus the traditional autograph book, such as a pillowcase, a pair of canvas sneakers, a hat or a plain picture frame mat. Get creative! (Note, your items for signature cannot have any visible product endorsement such as the Nike swoosh or characters are not supposed to sign them.)
7. Character Gifts
The character photos are one of my favorite parts of visiting the Disney parks. Meeting their favorite Disney characters is just magical for the younger kids and these meet and greets make such cute photo opportunities.
Have you ever thought about taking hunny for Pooh, some dog biscuits for Pluto, acorns for Chip and Dale or an apple for Snow White? You can take the real thing or make cardboard cutouts using a pattern, a Cricut machine or drawing freehand. Think photo booth style props.
This Pinterest pin can give you some ideas.
Not only does this add some depth and uniqueness to your pictures, it also increases character interaction. Of course Pooh is going to engage with you a little bit more if you take him a jar of his beloved Hunny.
My best advice is to do some homework on where the various characters appear and how easy, hard, or time consuming it is to find them. Some characters only appear in certain parks or at certain dining opportunities, so if you're going to go to a lot of effort to make a prop that you pack for Disney World, put that same level of effort into making sure you're able to find that character.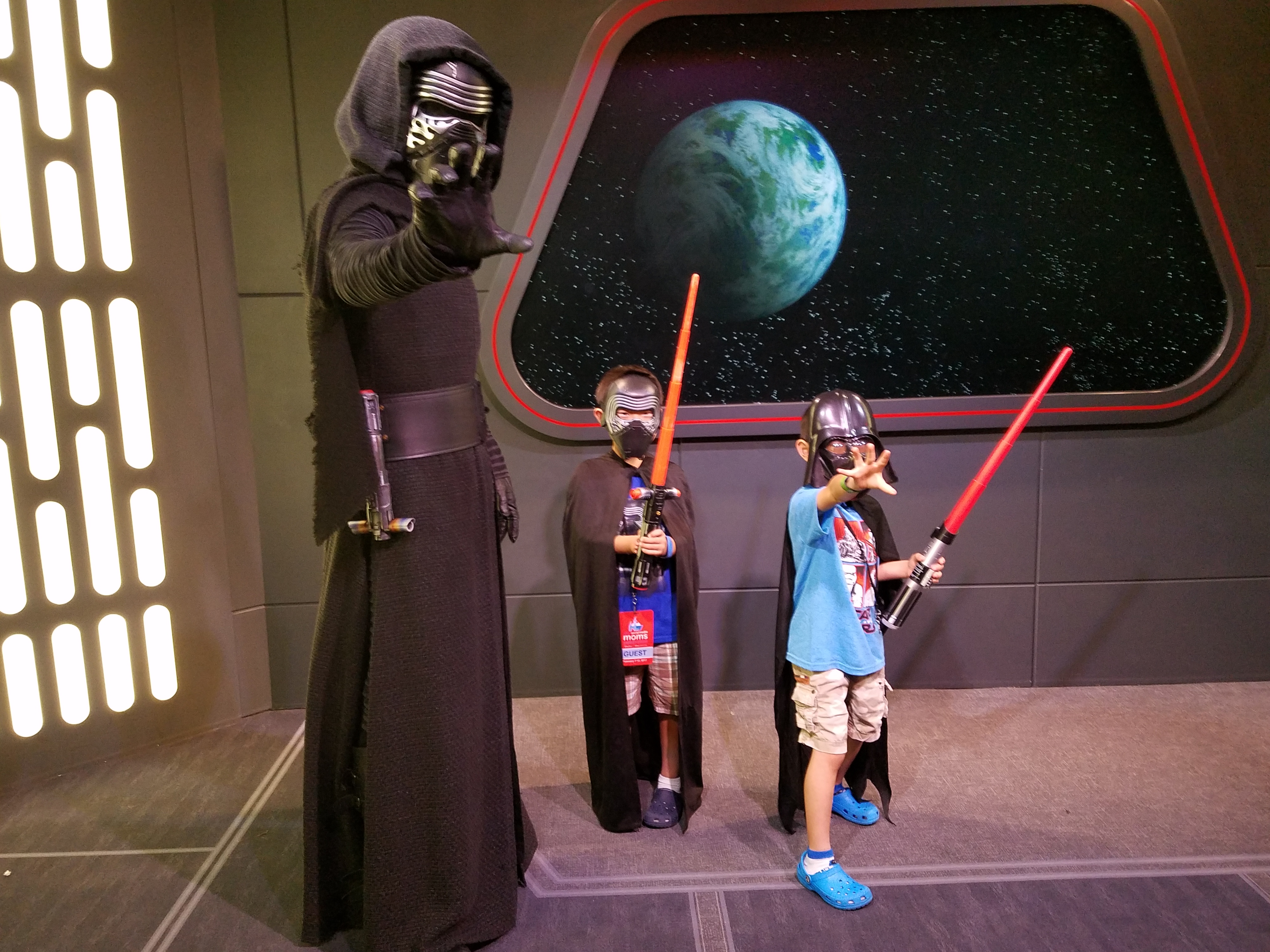 8. Space saver bags or packing cubes
I love these space saver bags from Amazon for all travel.
I also find packing cubes especially handy for family travel because you can keep everyone's belongings separate. You can also use these bags to keep clean clothes and dirty clothes separated. We color code in our family and it keeps us (relatively) organized in our hotel room.
9. Day Pack
When we're talking about how to pack for Disney, your Disney day pack is an important part of the equation.
I like to take a cross body bag or a small backpack like this day pack. You can't not schlep a bunch of stuff into the park with you if you visit with kids…if you figure out a way to avoid that, you'll have to tell me your secrets.
How big my bag in depends on how close to the park our resort hotel is and how many other adults are going into the park with me. You can't get around taking a well-stocked day pack into the Disney parks when you're going with kids. It might make sense to divide the load with your partner or to divvy up the carrying stuff/kid-minding duties some other way. Whatever works for you!
12. Hats, sunscreen and sunnies and stuff
If you're visiting Walt Disney World, know that it will be hot and humid (or probably at least warm) for most of the year. Check out these fun cooling Disney-inspired neck wraps. They contain non-toxic, water-absorbing crystals. Soak them in cold water prior to wearing and they'll keep you cool while you enjoy the parks.
And don't forget the sunscreen. We are a family of four and we go through one spray bottle per summer day in a theme park.
And, finally…
13. Perhaps the most important "How to Pack for Disney" advice? Don't over pack!
It's Disney, not the moon or a third-world country. You're in Florida or California. Two beautiful words: Amazon Prime.
*A couple of notes about shopping from my website:
The links to products I recommend will take you to Amazon, Etsy, or other sites I frequently shop from. If the product isn't the exact match for what you're looking for, stay on the site and use the search bar to find the product you want.
I only link to products I have personally used, have on my radar to buy or products that have a proven reputation, such as Cricut or Apple. If you have a negative experience with a seller I've referred you to, please get in touch with me and I'll remove it. I consider it a privilege to have you shop from my page. Thank you.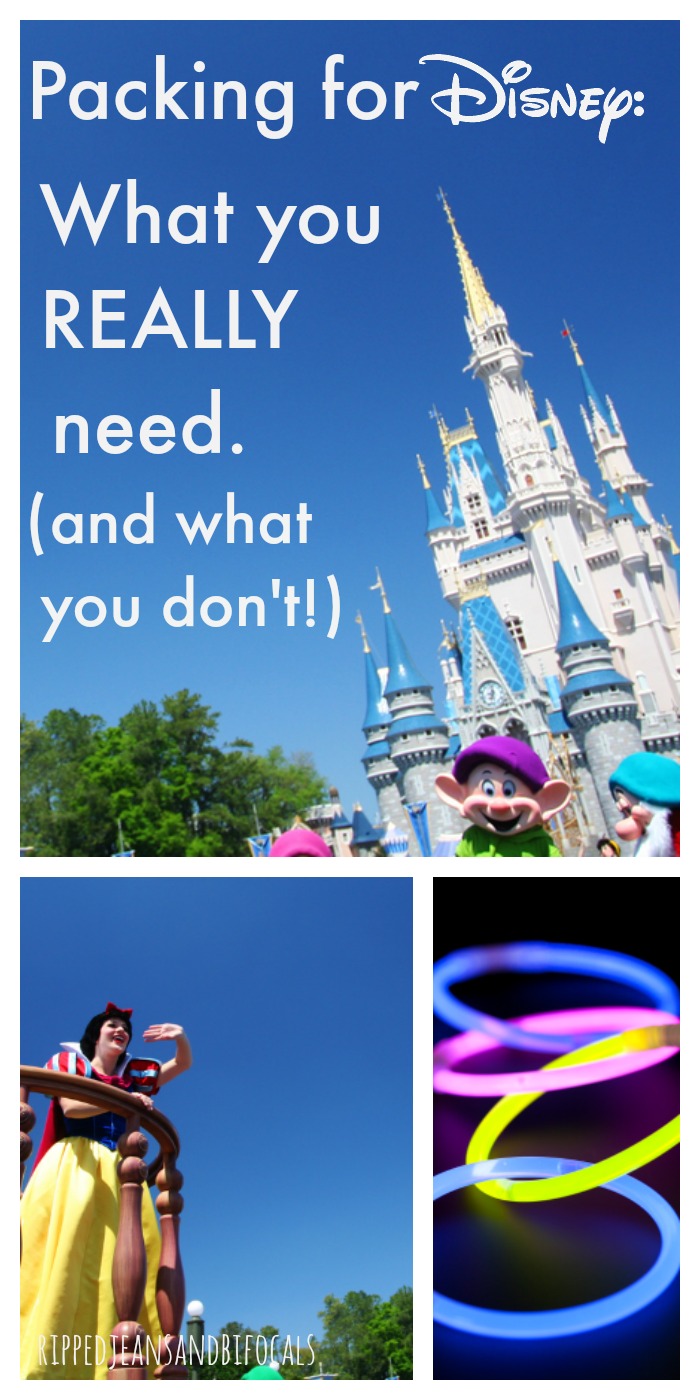 You might also like:
7 Reasons to use a Disney Vacation Planner
The Ultimate Disney Cruise Packing List
14 Things that are awesome about a Disney Cruise
Thinking of booking your own Walt Disney World or Disneyland California vacation?
Check out my partner, Get Away Today for the best deals and white glove service.