Pack For Disney World with These Ten Easy to Forget Items
(This post may contain affiliate links. Read my full disclosure.)
I could probably write a whole separate blog on how to pack for Disney World or Disney packing tips. Disney is a vacation like no other vacation and I think the best way to have the best time at Disney is to be ultra prepared.
Part of that preparedness involves packing right. While Walt Disney World isn't exactly remote and it certainly has it's conveniences, I recommend packing these things that you might not have thought of. Here are some of my must-haves and best advice on how to pack for Disney World – AKA the most magical place on earth.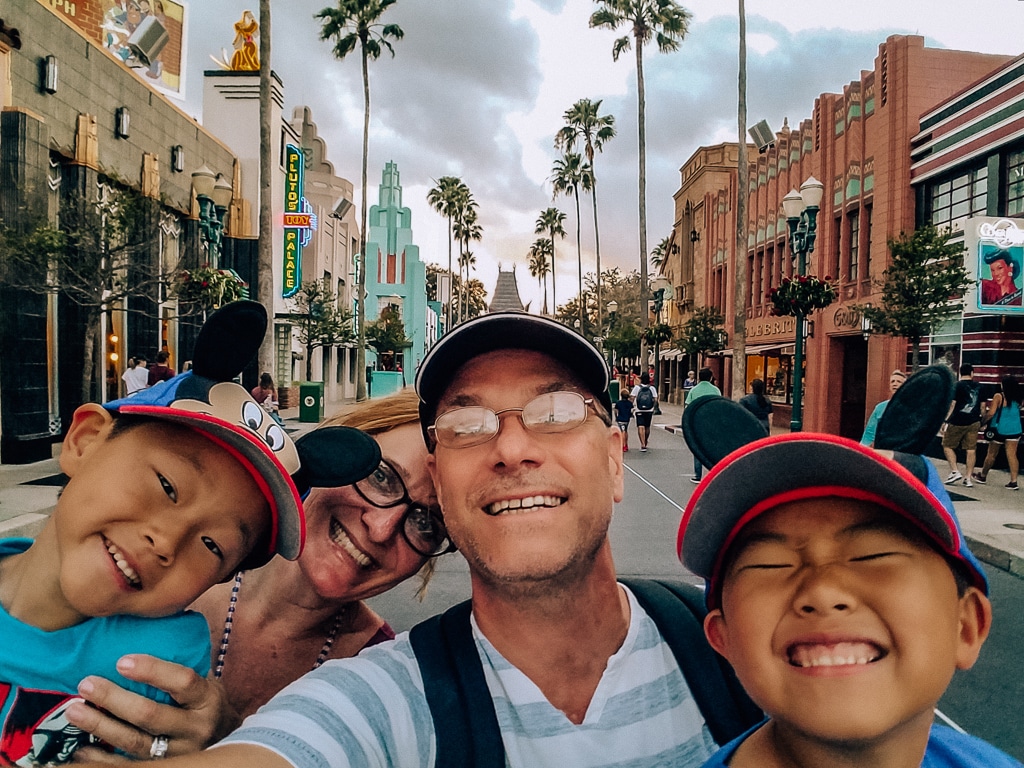 Pack For Disney World with These Easy to Forget Items
Disclaimer: We are a participant in the Amazon Services LLC Associates Program, an affiliate advertising program designed to provide a means for us to earn fees by linking to Amazin and affiliated sites. This post may also contain affiliate links to other websites. If you make a purchase from one of my links, the seller pays me a small commission*
Do you really need to pack an alarm clock when you pack for Disney World? YES! You DO!
Yes, I know everyone uses their phone or their Apple Watch as an alarm clock, but hear me out. I know it sounds like a weird thing to pack but rooms in Disney World resort hotels don't have clocks. There are no wall clocks and not even an alarm clock by the bed.
Packing a travel alarm clock is one of those things you'll be glad you did.
Sealable Sandwich Bags are a MUST when you pack for Disney World
Sandwich bags are an easy item to pack for Disney World and come in very handy for everything from snacks to wet clothes and toiletries. If you're super organized (spoiler alert – I am not) you can you can pack sets of clothes together in bags and arrange them by day to save time getting ready in the morning.
Just pull out a neatly labeled baggie (use a Sharpie), toss it in the direction of your kids and tell them to put on their outfit for the day. In my mind, this is how our Disney trips work. Only in my mind.
If you are working to reduce the amount of single-use plastic you use, check out this more eco-friendly option. I am using these in my kitchen and in my kids' lunches and I know I need to be more environmentally conscious and start using them when I travel, too.
Related post: Eco-Friendly Items for your Kitchen
Plastic Ponchos – a must have on your pack list for Disney World
Since rainy weather is such a common occurrence at Disney World it's really good to have a poncho handy. You can buy a bunch of disposable plastic ponchos online for very cheap. It's better to bring those and have them on hand, rather than get caught in the rain and having to pay the price for the ponchos they sell in the parks. Rain at Disney World can be a very brief occurrence or last all day.
You'll want to make sure you include ponchos on your pack list for Disney World.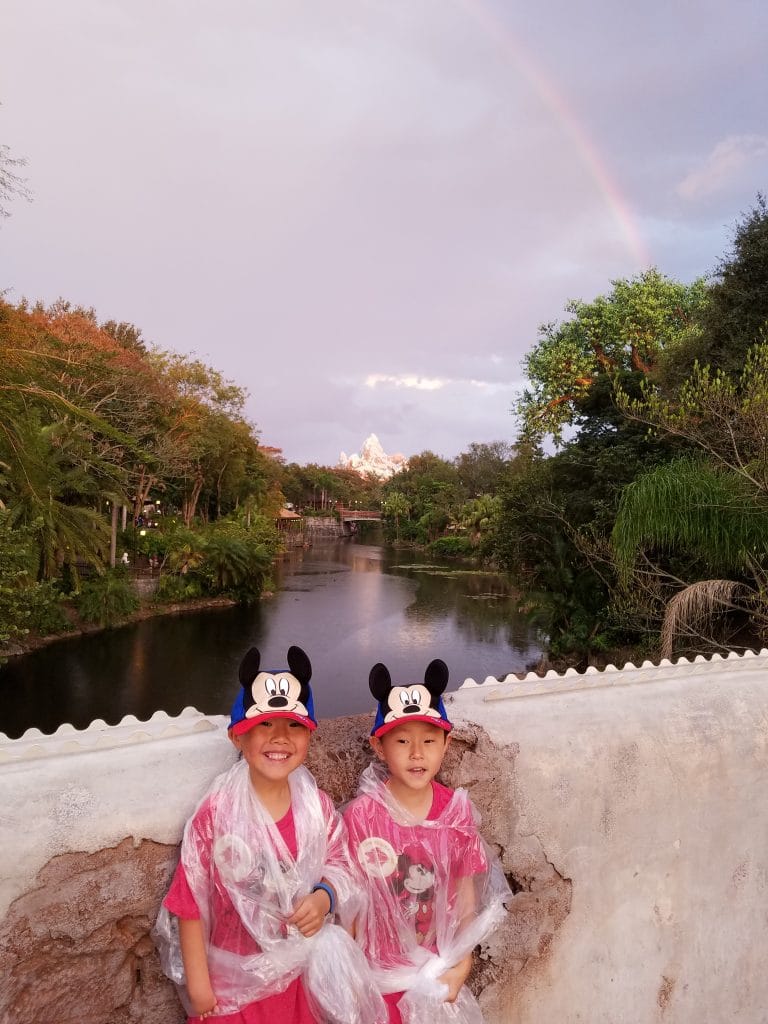 I subscribe to the "if I am carrying a poncho for every member of my family, it will not rain" philosophy. And, if you find yourself without a poncho and it starts raining? My advice is to buy one and keep going. My family got caught in an unexpected storm at Epcot. It started to rain while we were standing in line at a pin trading kiosk where we could have grabbed a poncho and paid a gazillion dollars for it. I didn't buy the poncho because I didn't want to pay a gazillion dollars for it and I told myself the storm would blow past. It didn't and we ended up spending two miserable hours before giving up and going home. If we'd have just bought the dang ponchos, we'd have had fun despite the rain.
Related post: Walt Disney World Do Overs
When you're going over your pack list for Disney World, make a note to bring the ponchos.
Related post: Disney World Planning Payoffs that save your Disney Vacation
Glow sticks (or other Dollar Store Light-Up Toys)
If you're in the parks after dark – and you SHOULD be because Disney's nighttime entertainment is not to be missed – you're going to see all kinds of vendors peddling light-up toys, necklaces and other fun glow-in-the-dark trinkets that will delight your kids and lighten your wallet.
Check it out: 100 Piece Glow Stick Set for $9.99 on Amazon
You can save yourself a ton of money by purchasing these items in advance of your trip and taking them with you. Put them on your pack list for Disney World and throw them in your day pack or backpack and pull them out at dusk. No standing in line. No spending extra money. Happy kids. Everyone wins.
Check it out: Two pack Light Up Mickey Mouse Glow Want on Amazon for $12.99. Much better than what you'll pay in the parks and your kids will absolutely be just as happy.
Baby Carrier
If you are going to Disney World with a child under 2 years old you will need a lightweight portable baby carrier of some sort on your pack list for Disney World. Stroller parking is not very conveniently located in most cases and you can't bring strollers into lines for attractions. Even the Indoor Epcot Pavilions don't allow them and you have to park way outside. If you are carrying your child around, that is not too much fun for anyone. A carrier really helps ease how cumbersome it can be to experience attractions with very little ones.
Related post: One-day Epcot Touring Plan with Kids
Here's the ergo I used when Zack was little enough to carry around:
Autograph Books – You NEED these on your pack list for Disney World
You'll want to have an autograph book for character meet and greets. This is an inexpensive souvenir and it increases interaction with the characters when you have something for them to sign. You can purchase autograph books in the parks, in the resorts or on board Disney Cruise ships but like most things, you'll save money if you purchase off property and bring them with you.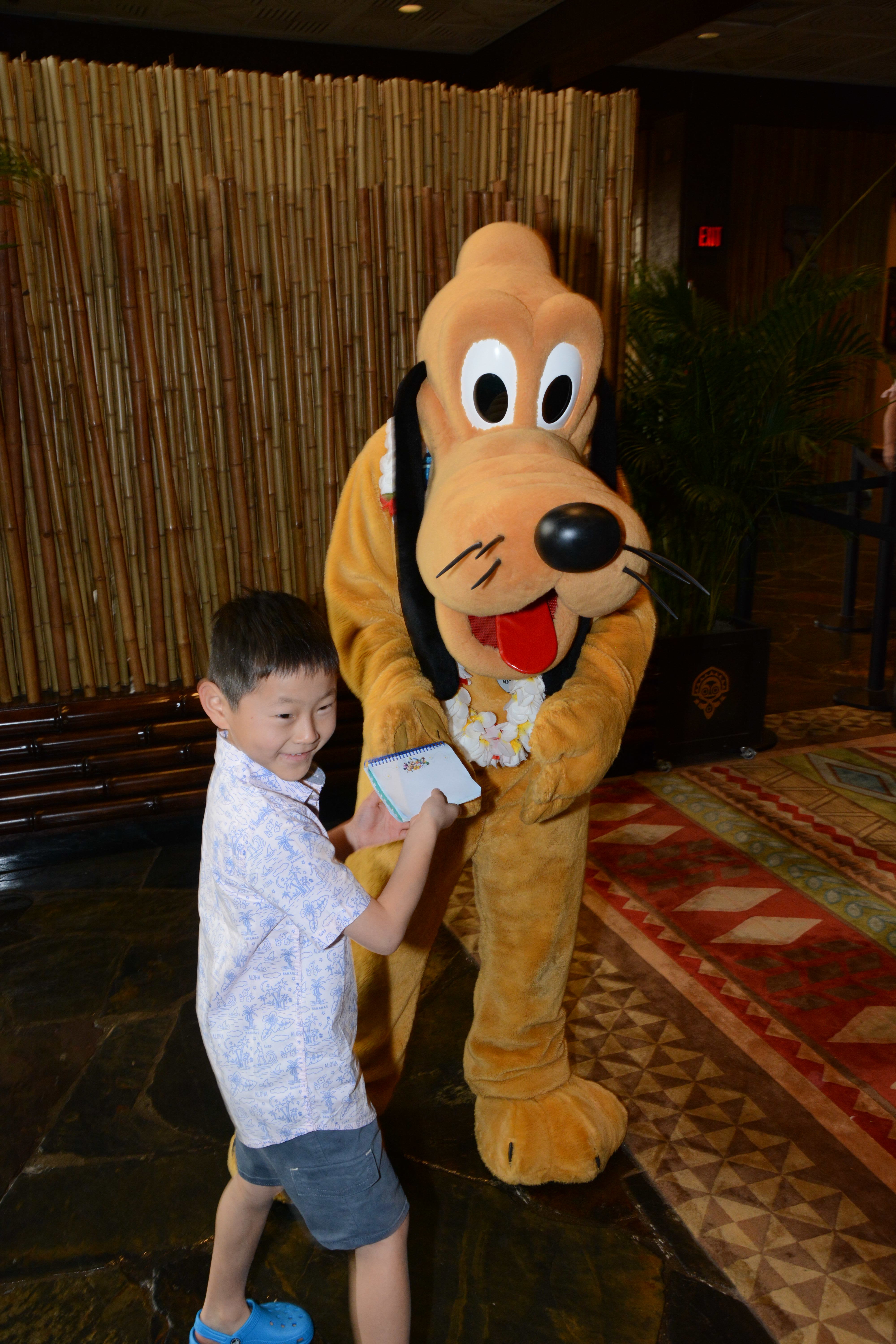 These are SO. MUCH. CHEAPER. virtually anywhere but Disney. Amazon has a ton of options:
Character Gifts
The character photos are one of my favorite parts of visiting the Disney parks. Meeting their favorite Disney characters is just magical for the younger kids and these meet and greets make such cute photo opportunities.
Related post: How to pack for Disney when you have kids
Have you ever thought about taking hunny for Pooh, some dog biscuits for Pluto, acorns for Chip and Dale or an apple for Snow White? You can take the real thing or make cardboard cutouts using a pattern, a Cricut machine or drawing freehand. Think photo booth style props.
This Pinterest pin can give you some ideas.
Not only does this add some depth and uniqueness to your pictures, it also increases character interaction. Of course Pooh is going to engage with you a little bit more if you take him a jar of his beloved Hunny.
My best advice is to do some homework on where the various characters appear and how easy, hard, or time consuming it is to find them. Some characters only appear in certain parks or at certain dining opportunities, so if you're going to go to a lot of effort to make a prop that you pack for Disney World, put that same level of effort into making sure you're able to find that character.
Cash – Yes, you do need this on your pack list for Disney World
What? But one of the conveniences at Disney World is being able to charge nearly everything you your room with your MagicBand. You can go almost your whole vacation without needing to take out your wallet. However, there are still a few things that require cash.
The mobile vendors pushing carts around at parade time only take cash, for instance. Coin presses also require cash. You may need cash for tips. We always like to leave our "mousekeepers" a little something for taking care of us.
But speaking of Magic Bands, did you know you could order custom Magic Bands on Etsy that you can't get in the parks? Check out these adorable Toy Story themed Magic Bands or these cute and girly Magic Bands…and this is just a small sample of what's available on Etsy.
But don't forget to carry a little bit of cash.
Chargers, Cables and Cords…
…oh my! Seriously, make sure you're prepared in terms of power for all the things. When you pack for Disney World, staying connected and plugged in is of the utmost importance. I've found the WiFi and phone reception at Walt Disney World to be pretty good. I have AT&T so your mileage may vary.
If you're using your phone to take pictures or using My Disney Experience or Disney Play apps in the park, guess what? Major battery eaters. You'll need to carry some additional juice in your day pack.
We love this compact external charger,
The Anker Candy Bar Charger (holds two phone charges) or this, the grandaddy of chargers which can charge a phone eight times. This can get your average family through a day in the park, easily. We probably use more juice than the average family, so we load up on these and call it good if we don't use it all…but we are usually down to the existing bars on our phones by the time we leave.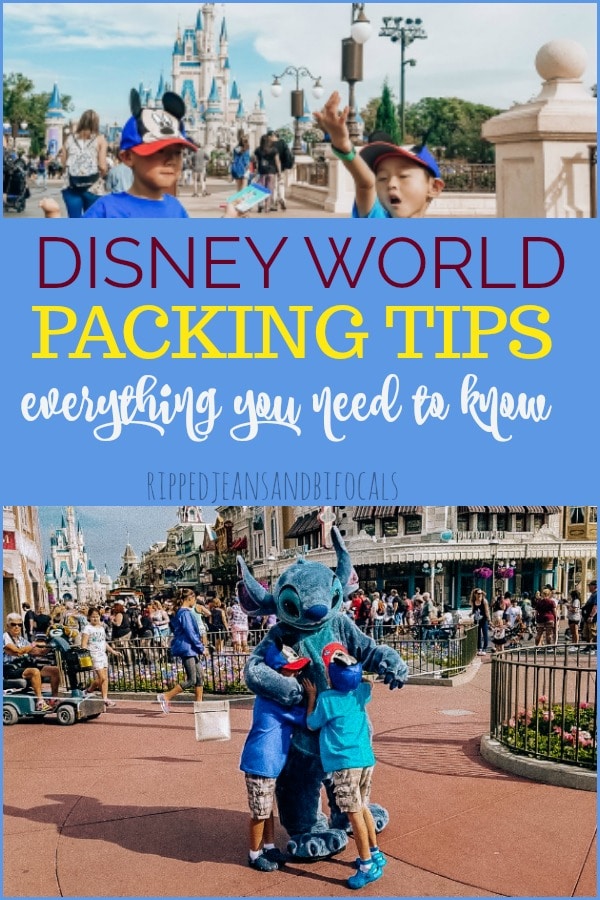 Parade Blanket – When you're making your pack list for Disney World, this is something to remember!
This is an awesome alternative to sitting on the ground while you wait for parades or fireworks at Disney. It has weighted corners, is pocket-size, and puncture-resistant. It's also water-resistant, so you can use it as a poncho in a pinch. It's really versatile, so you'll be using it in lots of places outside of Disney. Get a couple of them.
I hope you've enjoyed my tips on how to pack for Disney World…and I hope your own Disney experience has all the magic.
Save this to Pinterest or share on social media so you can refer to it when you are making your own pack list for Disney World.
*A couple of notes about shopping from my website:
The links to products I recommend will take you to Amazon, Etsy, or other sites I frequently shop from. If the product isn't the exact match for what you're looking for, stay on the site and use the search bar to find the product you want.
I only link to products I have personally used, have on my radar to buy or products that have a proven reputation, such as Cricut or Apple. If you have a negative experience with a seller I've referred you to, please get in touch with me and I'll remove it. I consider it a privilege to have you shop from my page. Thank you.
You might also like: