Galaxy's Edge Overview: the Food, Shops and Attractions
(This post may contain affiliate links. Read my full disclosure.)
This May 31 (Disneyland) and August 29 (Hollywood Studios) get ready to be transported to Planet Batuu. Here is a Galaxy's Edge overview of what to expect on your next Disney vacation (besides mega crowds.)
Galaxy's Edge Overview: Food, Shops, and Attractions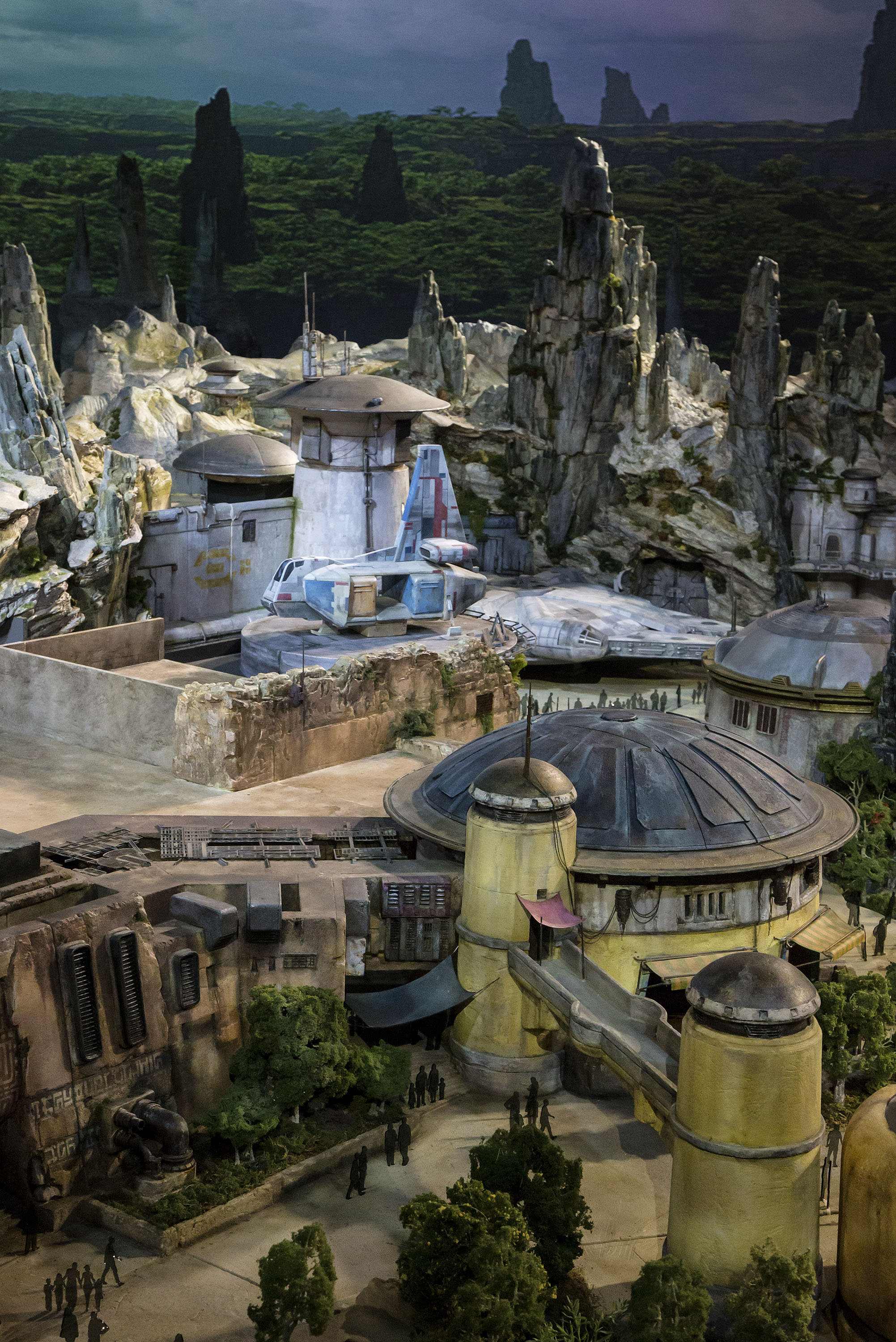 Millennium Falcon: Smugglers Run
Smugglers Run is the long awaited highly anticipated Millennium Falcon Ride. It famously puts 6 crew members in the cockpit of the millennium falcon. If you've ever waited in line for Flight of Passage (Pandora, Disney's Animal Kingdom) you know about long waits. Smugglers Run is going to make the wait for Flight of Passage over in Pandora seem like nothing in comparison. With everything going into this ride and all that Disney has promised, I can't imagine waiting less than five hours. Hollywood Studios will surely max out its capacity for weeks, minimum. Galaxy's Edge will also have very limited space and Disney already has warnings that guest may not get to experience it. If you're planning to go for around the time of opening, have realistic expectations.
I am visiting Disneyland in September so I'm hoping that will give Galaxy's Edge a little bit of time to become "not quite the newest thing" but it will still be the newest thing. I'm hoping I get to experience it but unwilling to wait in line for five hours.
Rise of the Resistance
This is a second attraction coming to Galaxy's Edge. However, it will not be opening along with the rest of the area. Thematically this may have something to do with the later release date of Episode IX. Galaxy's Edge is set just before the next Star Wars Film on the timeline. So, the events of Rise of the Resistance may coincide with the film or at least be connected to it. This epic 38 minute long attraction will feature multiple vehicle changes and effectively transport guests onto a Star Destroyer in what may be the most elaborate theme park role playing scenario ever.
Sounds like it is worth the wait. What do you think?
Galaxy's Edge Overview: Oga and Strono
Part of the mystique of Black Spire, the setting for Galaxy's Edge, is the lengths to which imagineering is willing to go to convince you you are on the planet Batuu. The storyline of galactic Route 66 like detour is full of hidden lore and notorious personalities. Oga for one, runs her Cantina, a safe haven for those looking to dodge the authorities (who have suddenly and mysteriously established a presence here). The entertainment here is provided by DJ R-3X, a former pilot with a shameful past of his own.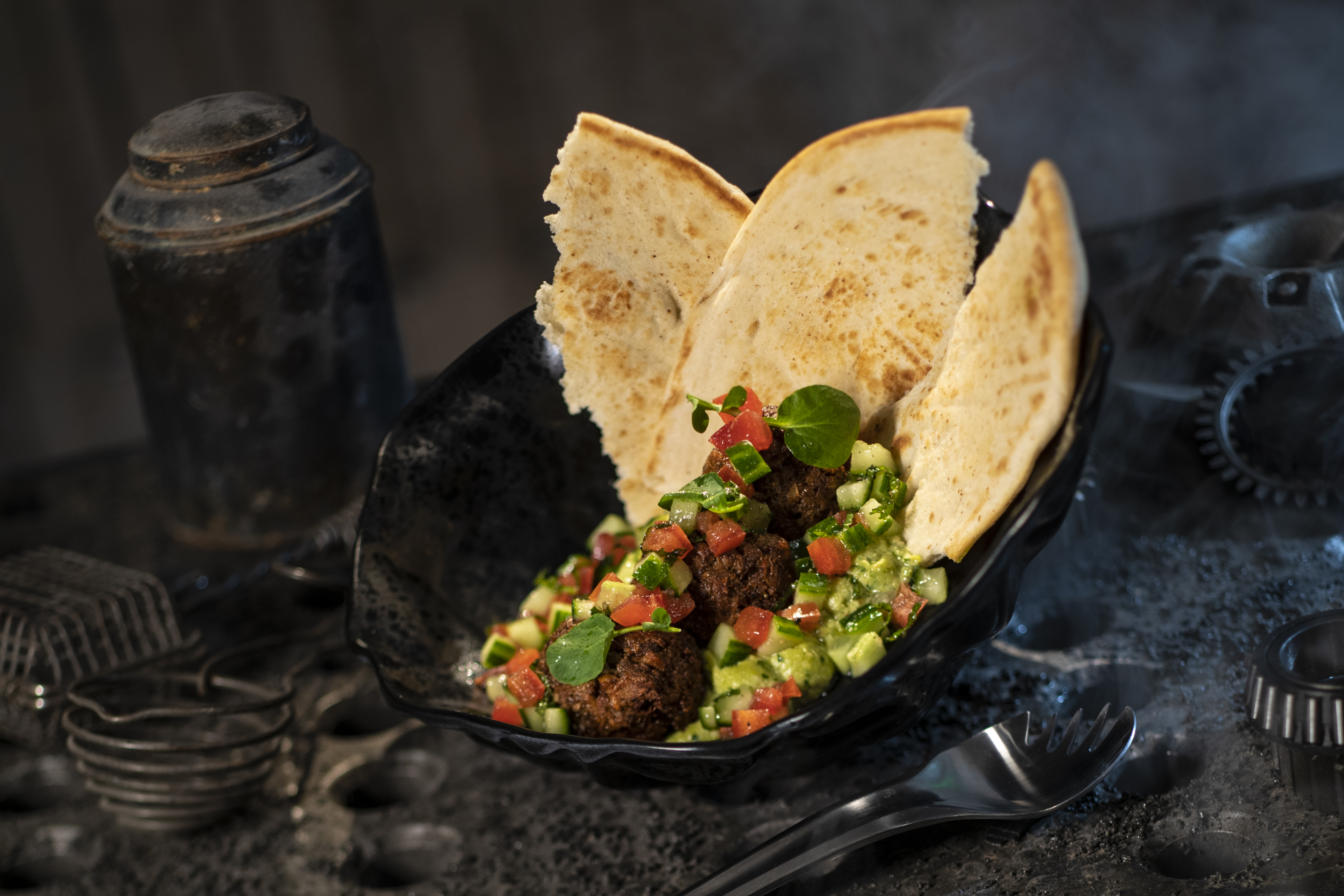 Strong "Cookie" Tuggs is another character you will become familiar with. He's a well known chef in the galaxy and he's parked his mobile kitchen at Docking Bay 7, a hangar full of cargo. The food here is all quick service. There are even some venders selling kettle corn and milkshakes. An additional food stand sells pork and sausage pita wraps, but as with all of the food in Galaxy's edge, they are pedaled as meat from a known Star Wars creature. In this case, Ronto.
Galaxy's Edge Overview: Savi and Sons/Droid Depot
The layers of story and character histories extend deep within the marketplace, where secrets loom. Cast members here live up to the name, playing characters who will lead you through this fantastic narrative. Among the toys, games and antiquities you will find in this outpost are engaging opportunities. For starters, you can build a droid of your own at the Droid Depot. If your savvy, you'll have a chance to construct a custom lightsaber. Discover this feature and receive instruction from "Gatherers" who are dedicated to sharing knowledge of The Force. This is one instance where the Play Disney app will come in handy as it helps you to interact with and interpret this world.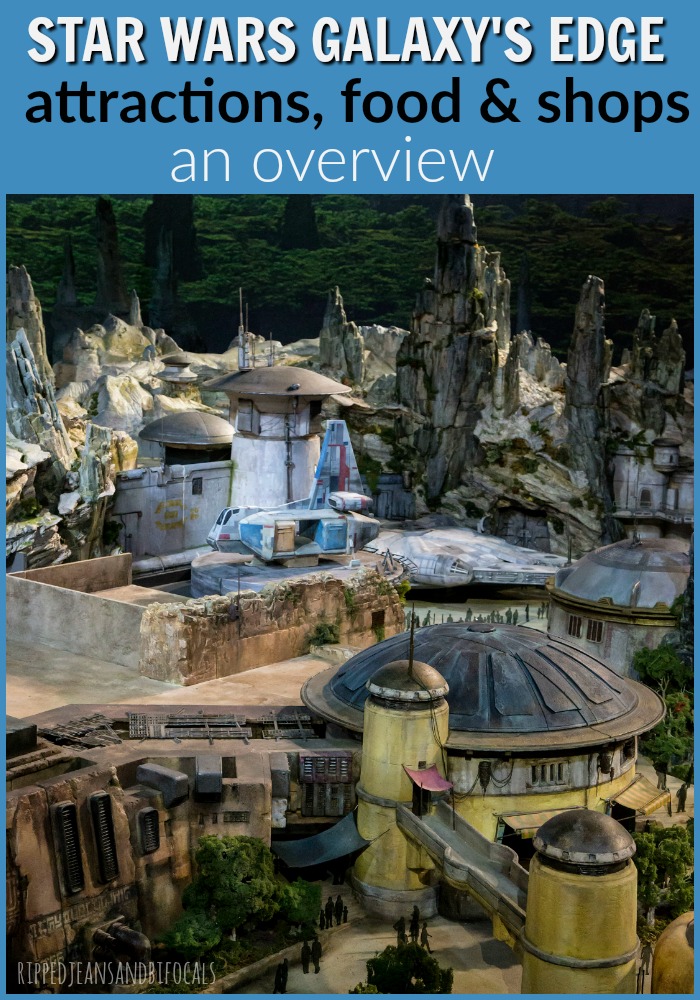 You might also like: