Ultimate Disney Cruise Packing List for Families
(This post may contain affiliate links. Read my full disclosure.)
My family and I were privileged to go on a cruise on the Disney Wonder from Port Canaveral, Florida to Castaway Key (Disney's private island in the Bahamas) as part of the 2017 Disney Social Media Moms Celebration. Although we are not cruise newbies, a Disney Cruise is a cruise like no other. See also we are forever completely and utterly spoiled. We've had some wonderful experiences on other cruise lines but Disney's special touches make the experience…well, magical. Disney Cruise Packing List DISNEY CRUISE PACKING LIST
Disclaimer: We are a participant in the Amazon Services LLC Associates Program, an affiliate advertising program designed to provide a means for us to earn fees by linking to Amazon.com and affiliated sites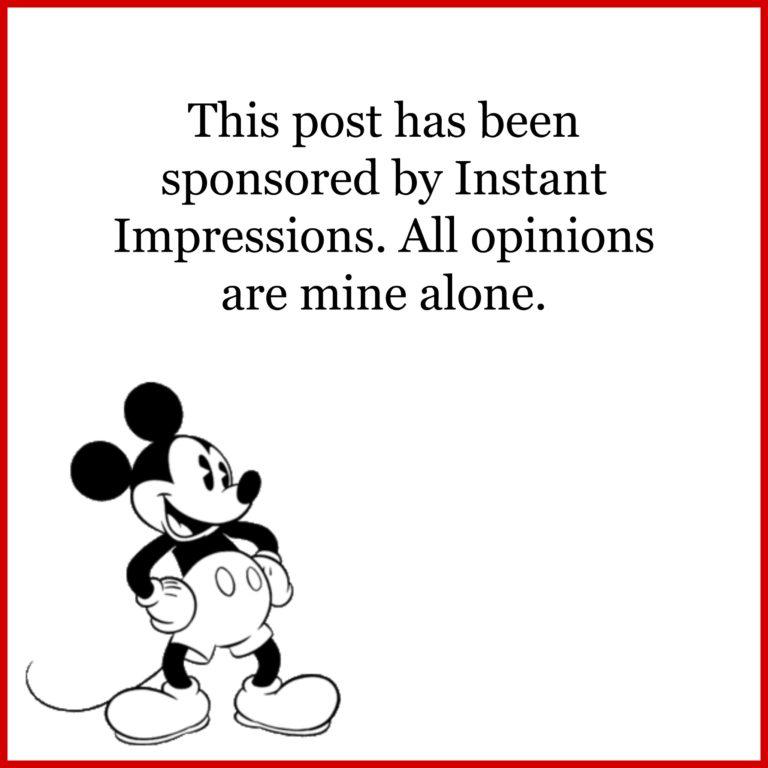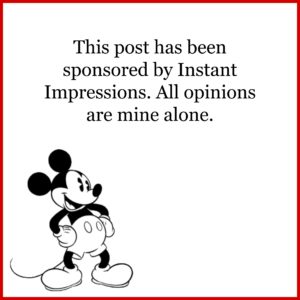 Some more housekeeping: I did pay a fee for the Disney Social Media Moms Celebration and my travel to Orlando but the trip came with a ton of perks and discounts. This post also contains affiliate links. That means some of the links you click on will take you to websites where you can buy stuff. If you buy stuff, I'll get a small kickback that helps me continue to run this website. Now, on to the good stuff!
A quick word about cruise packing in general: your cabin will be smaller than what you're used to in a hotel room. While the space is used very efficiently, overpacking can lead to overcrowding. Your suitcases can be stowed under your bed while you're sailing but there is only so much space. Packing for a Disney Cruise is different from packing for any other cruise. Here's my Disney Cruise Packing List of stuff not to leave behind:
The Ultmiate Disney Cruise Packing List for Families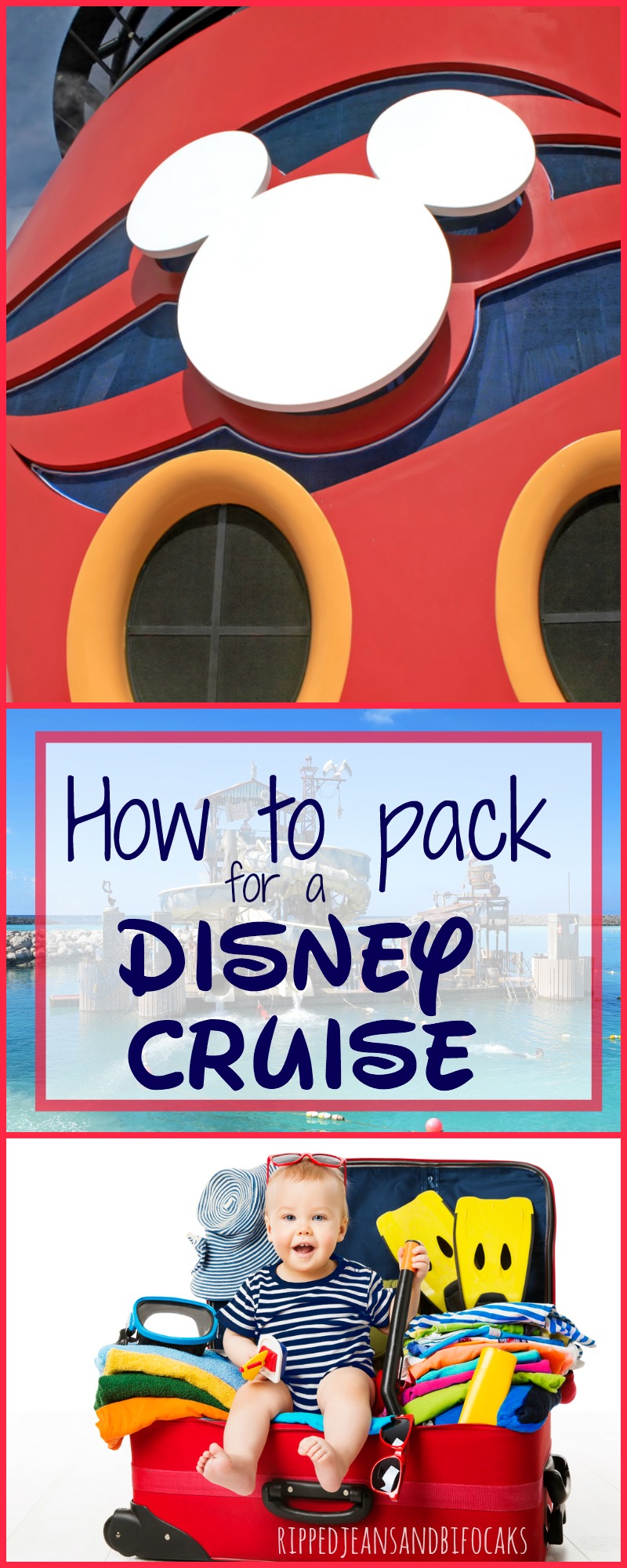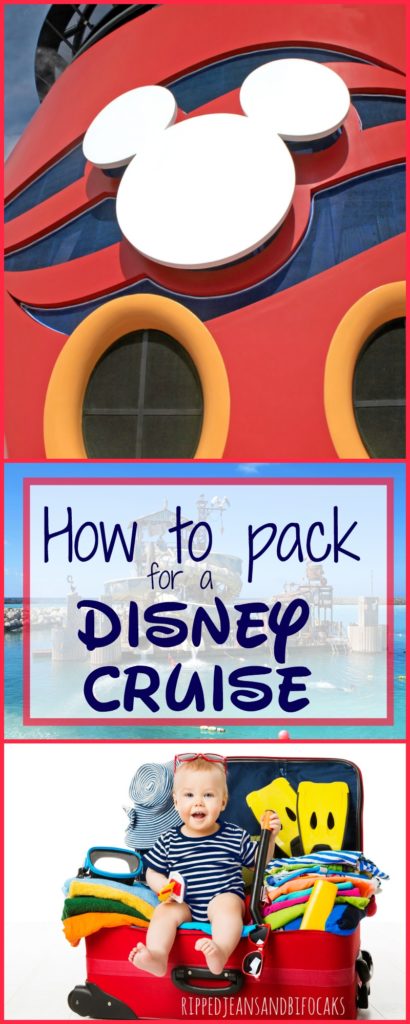 1. Autograph Books
One of the best things about a Disney cruise is the easy access to all the Disney characters. The lines to meet your favorite Disney friends are nowhere near what you'll see in the parks and it's so fun to see them in their nautical attire.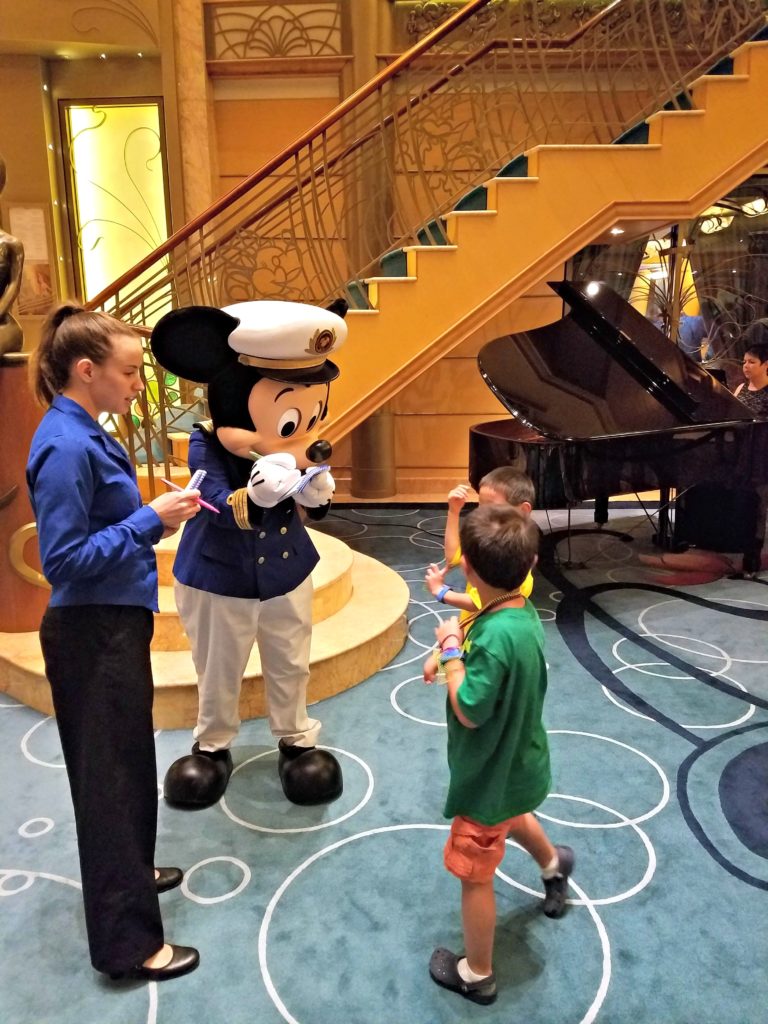 Purchase an autograph book ahead of time. You can buy one on board or in any of the Disney parks but you'll pay twice as much. Any autograph book or plain notebook will work but it's fun to have a Disney-themed one for your memories. We got this one from Amazon.
[Tweet "The Ultimate Disney Cruise Packing LIst "]
2. Pin Lanyards
If you're a Disney pin collector, you won't want to leave your pin collection at home. You'll find exclusive Disney Cruise Line pins in the gift shop and check your navigator for opportunities to trade pins with the crew. Also, if your cruise includes a stop at Castaway Key, you'll want to pick up some pins on the island.
[Tweet "Ultimate Disney Cruise Packing List for Families"]
3. Lanyards
You'll need a lanyard for your Key to the World card (AKA your room key.) Your Key to the World card is your room key and your currency while on board so you'll want a way to keep it handy.
4. Fish Extenders
If you're a first-time Disney cruiser, I recommend you participate in the Fish Extenders exchange. You can read here for a detailed explanation of Fish Extenders but in a nutshell, it's an on-board gift exchange and a way to connect with your fellow passengers.
We got this cute Fish Extender from Etsy but you can make your own or use any container. We saw a couple of plastic grocery bags, so don't feel you have to get uber creative…although I'm glad we got something personalized to our family.
5. Door Decorations
Disney door decorations are a thing. You can make your own or order from Etsy as we did. Next time, we are totally making our own, though.
6. Dry Erase Board
If you're traveling with a large group or if you plan to let your tweens or teens go their own way on the ship, consider a magnetic dry erase board. Although there is wifi available, a Disney cruise is a way to de-tether from electronics. Want to let your kids know you're at the pool and will meet them at dinner? Use your dry erase board. Easy peasy.
7. Pirate Gear
Your Disney cruise will include a pirate night and it is not to be missed. You can go super-elaborate with a full pirate costume or just add some pirate bling and an eye patch. Many people go to dinner in their pirate gear on pirate night. If you don't want to do that, you can change before the party on deck.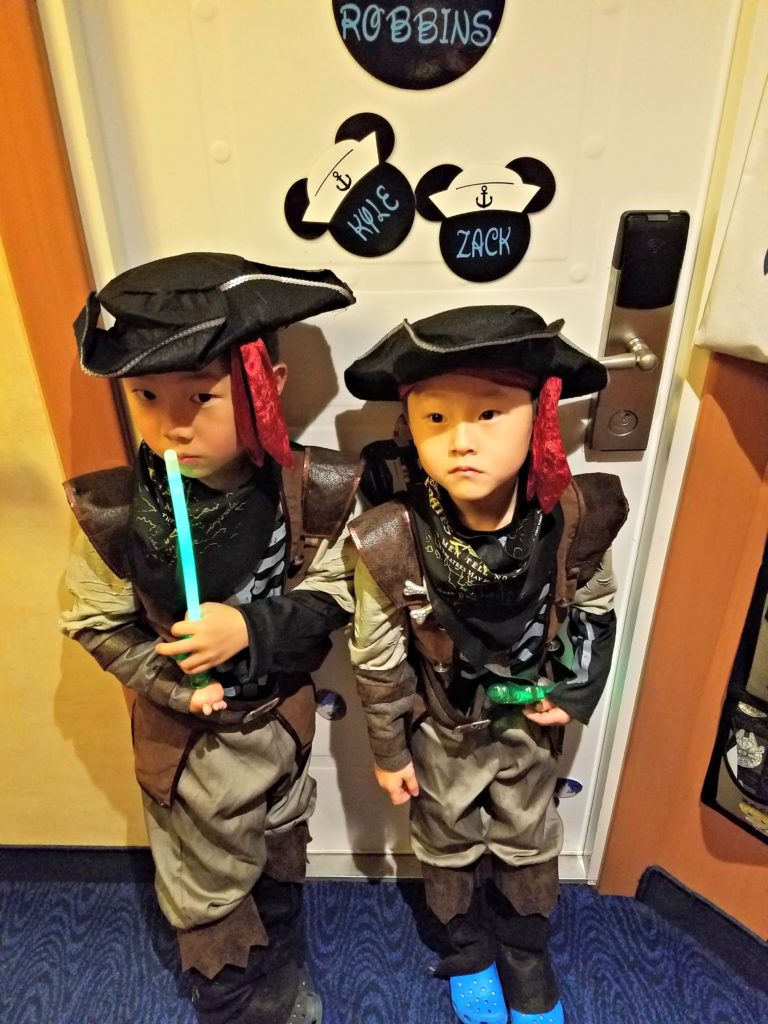 P.S. Don't miss that chance to party like a pirate – seriously awesome.
8. Swimwear
You'll need at least two sets of swimwear per family member. Don't forget coverups, water shoes, hats, and flip flops.
9. Formal Wear/Sunday Best/Themed Attire
Dining on Disney cruises is pretty casual. You can't go into the dining rooms in your swimwear but you're not required to get super dressed up. Don't worry, if you want to eat in your swimwear, there are casual dining options on the lido deck and there's always the free room service. If you don't want to pack a ballgown and tuxedo in your luggage, no worries. You don't have to.
You can "do you" on a Disney cruise but I encourage you to take the opportunity to dress your family up for at least one of your dinners. We're pretty casual at home and the opportunity to get pictures of our family all dressed up doesn't present itself very often.
Longer sailings do have a formal night including the option of renting tuxes to be delivered on board. Other sailings also have unique theme nights such as marvel, Star Wars, Frozen, and Pixar. Check with your Disney Cruise Line specialist for specifics on your cruise to make sure you're prepared for the fun.
10. Light Jacket
Even during the summer, evenings on deck will be chilly. Pack a light jacket or sweater for everyone.
11. Rain Ponchos
It's been my experience that packing rain gear for each member of your family drastically reduces the chance of actual rain on your vacation.
12. Beach Bag
Make sure you have something to tote all of your pool gear in. Seriously, this is the thing I forget to pack most often. If you forget this, there's opportunities to buy fun, Disney-themed totes on board but they're pricey.
13. Clothespins
Your cabin will be equipped with a clothesline in the shower. Clothespins come in handy for hanging up wet swimsuits.
14. Pop Up Hamper
This solves the problem of where to put your dirty clothes. When your family is in close quarters, it's easy to get overwhelmed by clutter and dirty clothes.
15. Snacks
It might seem crazy to pack snacks for an all-inclusive cruise but snacks come in handy during embarkation, debarkation, and excursions ashore. Also, if you have pickier kids, you're going to want to have something familiar on hand.
16. Candy for nighttime shows and movies
Most all of your food is included on a Disney cruise but the concessions for the movies and the nighttime shows come with an extra charge. Tuck a few boxes of movie theater candy in your luggage and you're set. Junior Mints for the win!
17. Medications
We pack a good selection of over-the-counter medications and first aid supplies that will see us through any minor medical situation. Make sure to take BandAids and anteseptic ointment, pain reliever, something for nausea or diahrrea, and cold medicine. Don't forget any medications you take regularly!
Have both kid and adult strenghts of medications packed and don't forget sea sickness remedies and sunburn ointment. My husband and one of my sons are prone to sea sickness and we find the Sea Bands work great. If you're a first-time cruiser, here's hoping sea sickness doesn't impact you. But, be prepared…just in case.
18. Baby Powder
Baby powder is magic for getting sand off of your feet and legs. You're welcome.
19. Sunblock
Plan on at least one bottle of sunblock per day, more if you're a larger family. Yes, you can buy sunblock on board or in port but it will be pricey. Buy online or at a discount store before you sail.
20. Water Bottles
Pack a water bottle for each member of your family. You can fill up before going on an excursion and take a bottle back to your cabin every night. Yes, you can (and should!) take advantage of Disney's wonderful room service (free) but you'll want to have water on hand at all times. You'll be on the go and most likely in the sun a lot, so stay hydrated!
21. Waterproof Camera (or waterproof case for your phone)
We love this waterproof phone case.
22. Inflatable Beach Toys and Sand Toys
If your cruise includes a stop at Castaway Key, consider packing some tihngs for your kids to enjoy in the sand. Inflatable toys pack well. You can always buy cheap sand toys and leave them on the beach at Castaway Key for another family to enjoy.
23. Snorkeling Gear
If you plan to snorkle on Castaway Key, you can save some bucks by packing your own gear, if you have it. Consider the cost against toting the extra weight in your baggage.
24. Activities for Downtime
One of our favorite on-board activities was to play cards as a family. Books, card games, travel games are all easy to tuck into your luggage. Skipbo is our onboard game of choice.
25. Glow Sticks and Disney Souvineers
We always stock up on glow sticks, glow necklaces and glow bracelets before we go to any theme park. It saves a ton of money…when the sun goes down your kids will want all the glow-y things. You can also pack Disney souvineers or Disney plush toys to give your kids at various points during the cruises. A little planning ahead of time can help you avoid the gift-shop prices. Your kids will never know!
26. Alcohol
Unlike many cruise lines, Disney doesn't offer an alcohol package. There is alcohol aplenty available on board, should you wish to inbibe. We absolutely adored the Cadillac Bar aboard the Disney Wonder and can't wait to go back.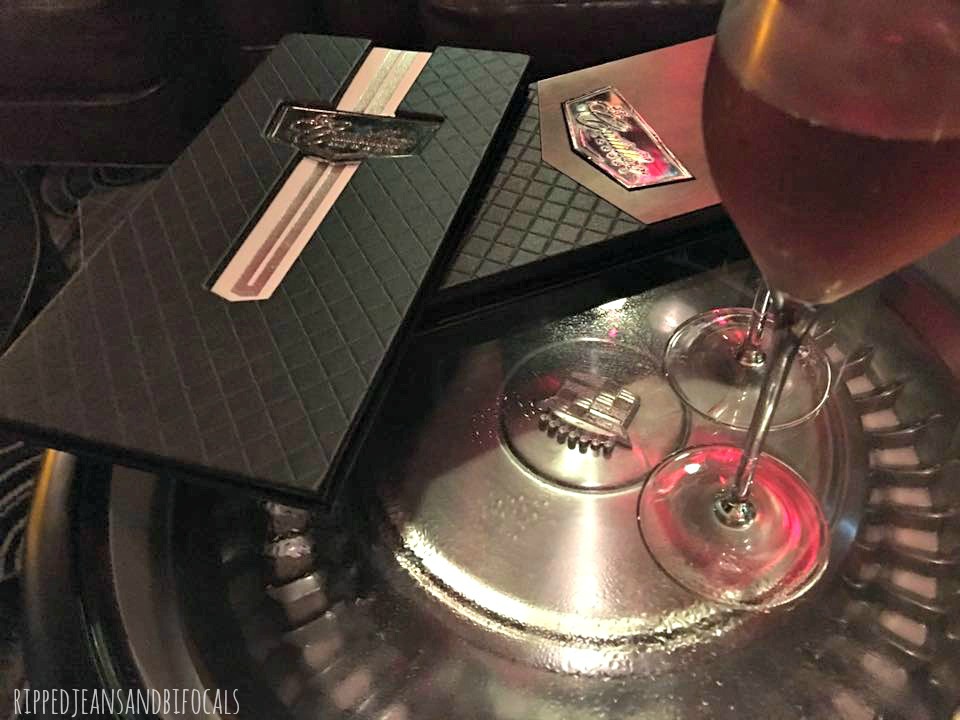 Disney Cruise Line Guests 21 years and older may bring a maximum of 2 bottles of unopened wine or champagne (no larger than 750 ml) or 6 beers (no larger than 12 ounces) on board at the beginning of the voyage and at each port of call. These beverages must be packed in carry-on (not checked) bags or luggage. Guests wishing to consume wine or champagne that they have brought on board in one of the dining rooms will be charged a corking fee of $25.00 per bottle.
For more info on the Disney Cruise Line's Alcohol Policy, go HERE.
27. Corkscrew
Make sure you pack a corkscrew to avoid being charged hefty uncorking fees.
28. Cash
Make sure you have a good supply of small bills for tips. Your cabin stewards and your dining room staff will take AWESOME care of you and it's nice to be able to tip in cash. Also, you'll need cash on hand for anyone who helps you during the embarkation/disembarkation process
A word about your carryon: 
When you embark, you might not have access to your cabin for several hours, but you're on board and will have access to all the ameneties on your cruise ship. The best rule of thumb is that if you can't live without it for more than a few hours, pack it in your carryon and not in your checked baggage. Medications, valuables, swimwear, must-have toiletries or items your kids will have a meltdown without. Basically, don't count on having access to your checked baggage until late in the evening on the first night. If you think you're going to need or want something before that, pack it in your carryon.
A word about what not to pack
Power Strips and Shoe Racks:
Two common items on many cruise packing tips posts on the internet are extension cords/power strips and over-the-door hanging organizers or shoe racks. Both items are on the list of prohibited items. It is possible to rig a shoe rack to be Disney Cruise Line compliant by removing the metal prongs and attaching the unit to a coat hanger with pipe cleaners if you really feel like you need extra storage. We've been on three cruises and we took an over-the-door hanging organizer on one and it never made it out of our suitcase. We just didn't  need it.
Also, the electrical outlets in your cabin are limited and most families travel with multiple devices these days. I'm not going to tell you I've never packed a power strip for a cruise (wink wink) but if you pack a prohibited item in your luggage, it can be confiscated.
A Keepsake for the Characters to Sign:
We were advised to take a plain picture frame mat or a white pillow case for the characters to sign. How fun would that be? Many cruise packing tip posts will instruct you to leave your keepsake with guest services and it will be returned to your cabin complete with all the character signatures. Unfortunately, Disney Cruise Line is no longer offering this. You might see this item on other packing lists but I've verified they don't do this anymore.
If you want to try anyway, put your keepsake in a ziplock bag with your name and cabin on it to help the crew get your item back to you. If this is a no-go, then you  haven't wasted a ton of money or packing space on your keepsake and you can also repurpose a picture mat or a pillow case.
Check out the Disney Cruise Line's complete list of prohibited items list here.
I hope you've enjoyed this Disney Cruise Packing List. If you have a suggested addition, let me know!
If you're considering a Disney Cruise, make sure you book through a travel agent. With so many online booking sites, you might think travel agents are becoming obsolete. WRONG. Cruises and especially Disney Cruises require some knowledge on how things work. A certified Disney Vacation Planner will get you the best deal, answer the multitide of questions you have, and best of all, won't charge you a penny. Yes, you read that right. Disney Vacation Planners, like my friends at Instant Impressions Travel, get their commission from Disney. They are genuinely interested in helping you plan the ultimate vacation and won't try to upsell you or recommend something that isn't right for your family.
Booking through Instant Impressions and booking through Disney directly will probably land you identical prices. However, booking through Instant Impressions offers you shipboard credit. This means money you can spend on excursions, shopping, spa treatments, gratuities, alcohol, or anything else not included in your cruise price. You also get their expertise in selecting the best room for your need and get recommendations on things to consider for transportation to the port and travel insurance. I'm a pretty experienced vacation planner and traveler and planning a cruise is just different. I always tell people to use a travel agent, and when you're going on a Disney Cruise, to use an authorized Disney Vacation Planner, like Instant Impressions. You're spending your hard-earned money on a fabulous experience for your family…you want it to be perfect, right?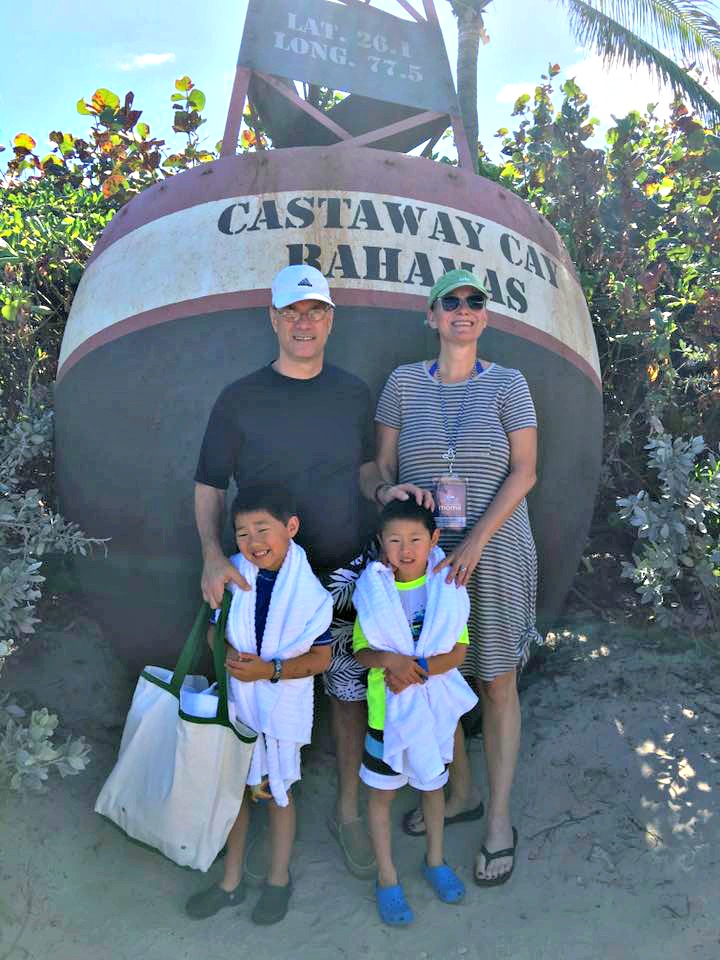 Disney Cruise Line sails from Port Canaveral, Galveston, Miami, New York City, San Diego, San Juan, Quebec City, Copenhagen, Rome, Barcelona, and Dover, England.
You might also like:
14 Things that are awesome about a Disney Cruise
Why you should use a Disney Vacation Planner
10 Tips to help you get the most out of Castaway Cay