Deluxe Villas at Disney's Animal Kingdom Lodge
(This post may contain affiliate links. Read my full disclosure.)
I recently had the opportunity to stay at Disney's Animal Kingdom Lodge. It was a whole new level of Disney magic. The Deluxe Villas at Disney's Animal Kingdom Loge are amazing and one of the best resort hotel experiences I've had recently. See also I didn't want to leave, but then again, I never want to leave Disney.
If you've never stayed at a deluxe-level resort at Walt Disney World, you should definitely put that on your travel bucket list. I've stayed at value and moderate level resorts and all our stays have been magical but there's just something extra-special and pixie dusted about the deluxe-level resorts.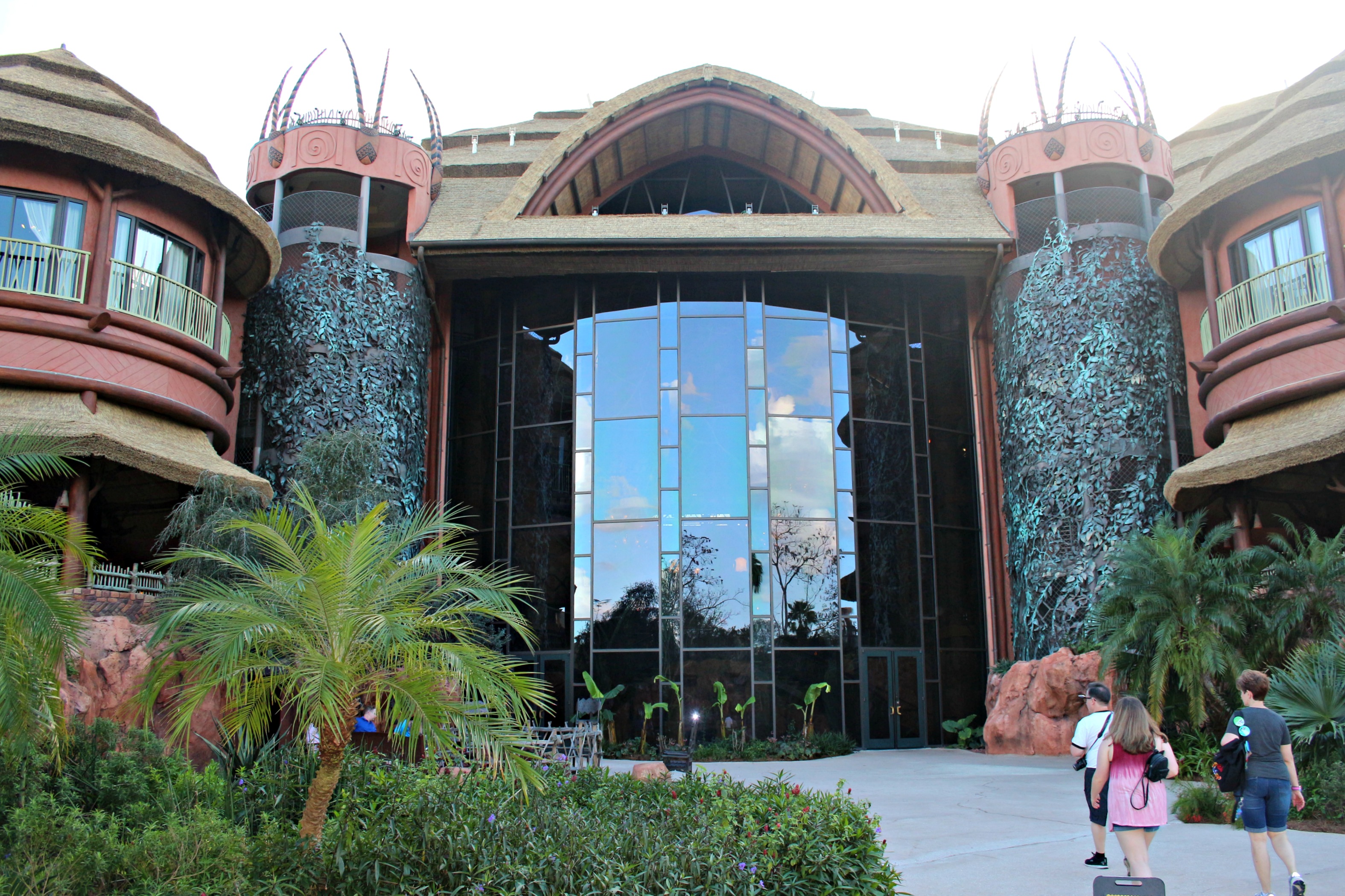 I had the opportunity to stay in a Deluxe Grand Villa at Disney's Animal Kingdom Lodge and the experience was spectacular. The theming as soon as you walk into the lobby is exquisite and really makes you feel like you're someplace exotic instead of in central Florida!
The Deluxe Villas at Disney's Animal Kingdom Lodge
First of all, what is a Deluxe Villa?
Disney offers Deluxe Villas for travelers who need extra space and the comforts of home when they're traveling. Think room to spread out, full kitchens and washer-dryers. Deluxe Villas can be a studio, one-bedroom or two-bedroom. Some properties have the granddaddy of all Deluxe Villas, the Deluxe Grand Villa, which is where we stayed at Disney's Animal Kingdom Lodge.
The studios do not have full kitchens but kitchenettes (fridge, bar sink, and coffee maker) and do not have an in-room washer and dryer. You do have access to a washer dryer on site, though.
[Tweet "The Deluxe Villas at Disney's Animal Kingdom Lodge"]
The Grand Villa at Disney's Animal Kingdom has three bedrooms, four bathrooms (yes, really!) a full kitchen, a living area and a game room.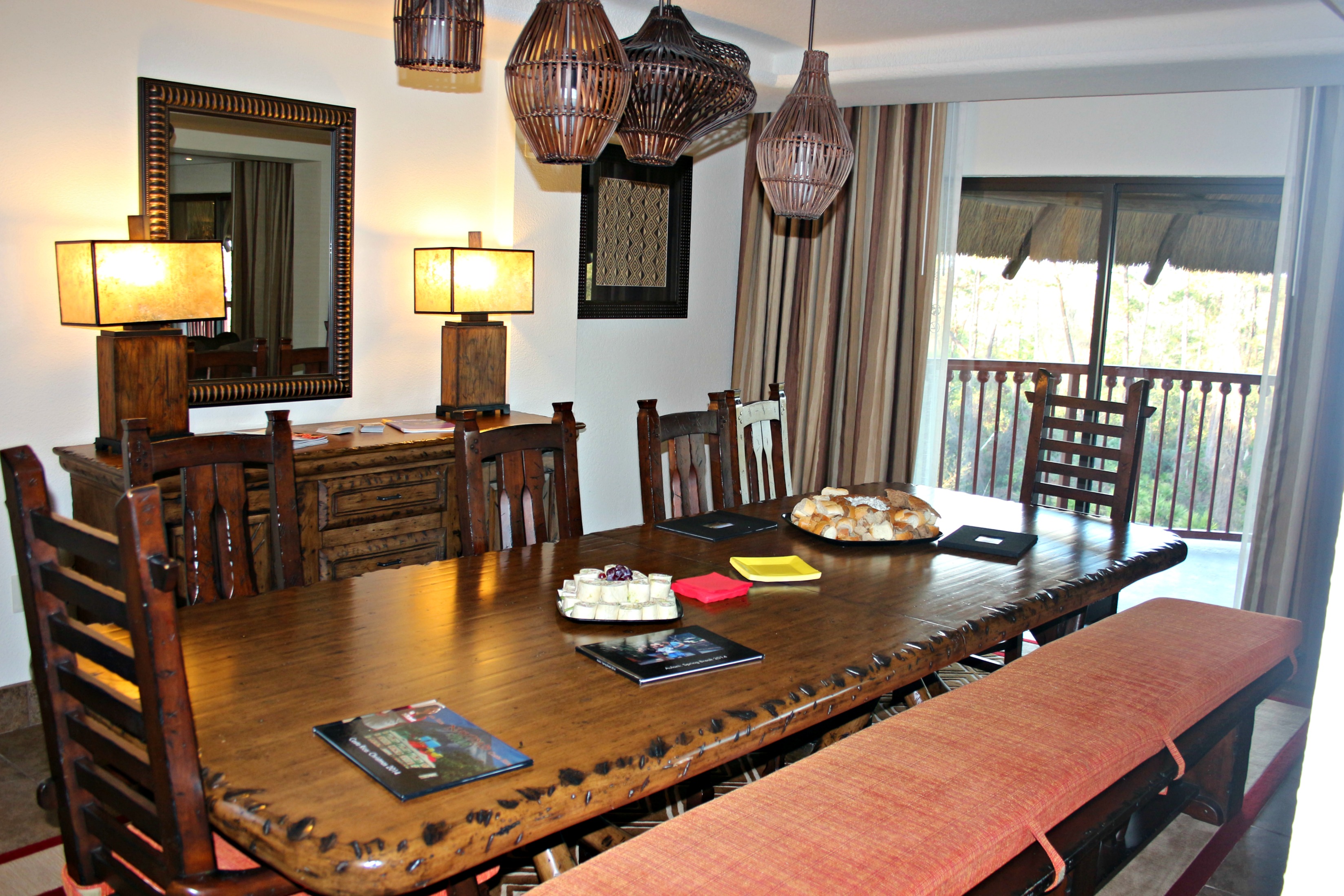 The unit we stayed in overlooked the savanna and had three separate balconies. The savanna at Disney's Animal Kingdom Lodge has over 200 African animals. I used to think that the resort backed up to the Kilmanajaro Safari ride at Disney's Animal Kingdom, but that's not true – this is completely separate.
You can sit out here in the morning and watch the sun come up with a cup of coffee, which is what we did. You could also relax in this space at the end of the day with a nice glass of wine. The view is breathtaking, and, although I am proud of how these pictures turned out, they don't do the view justice.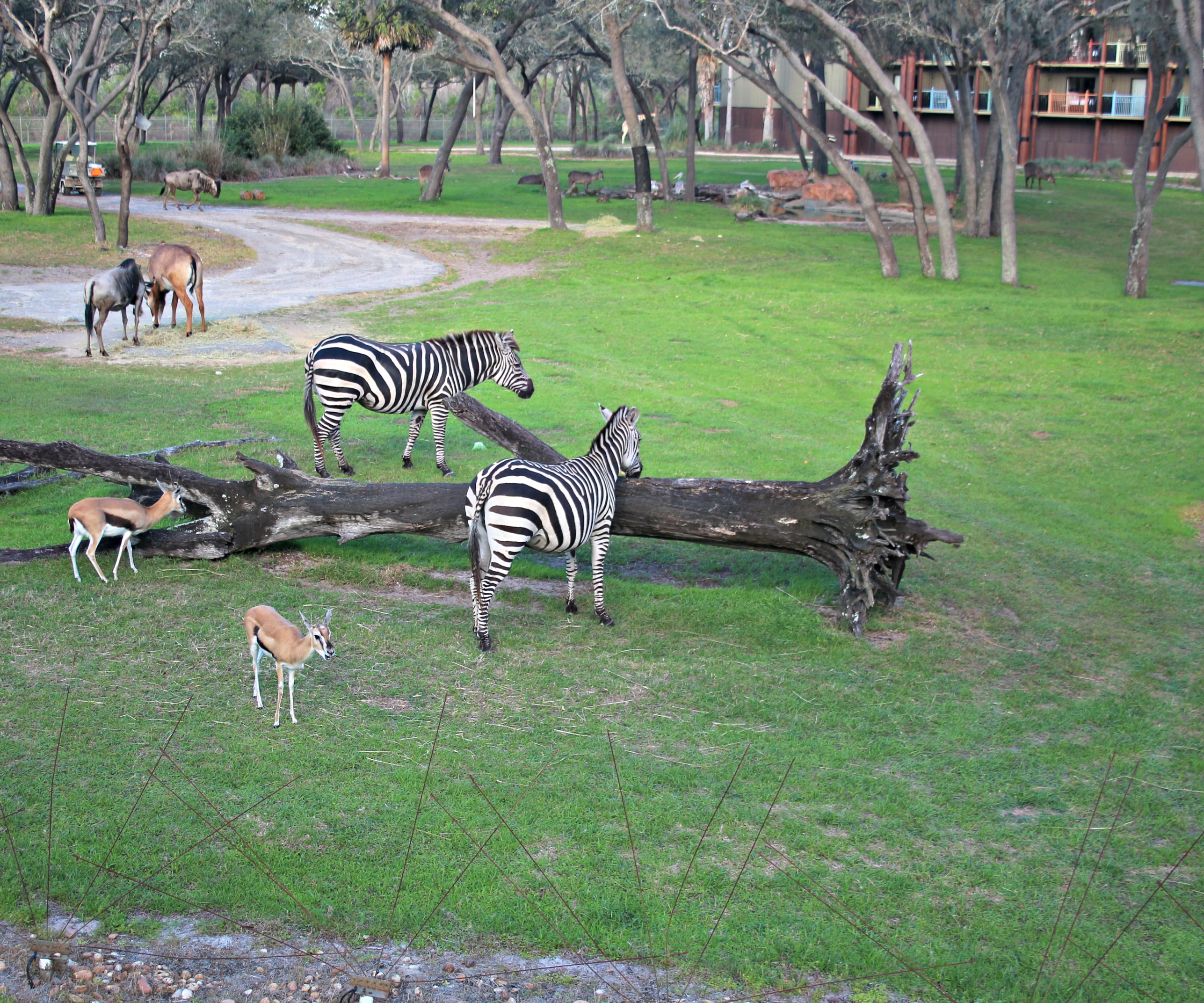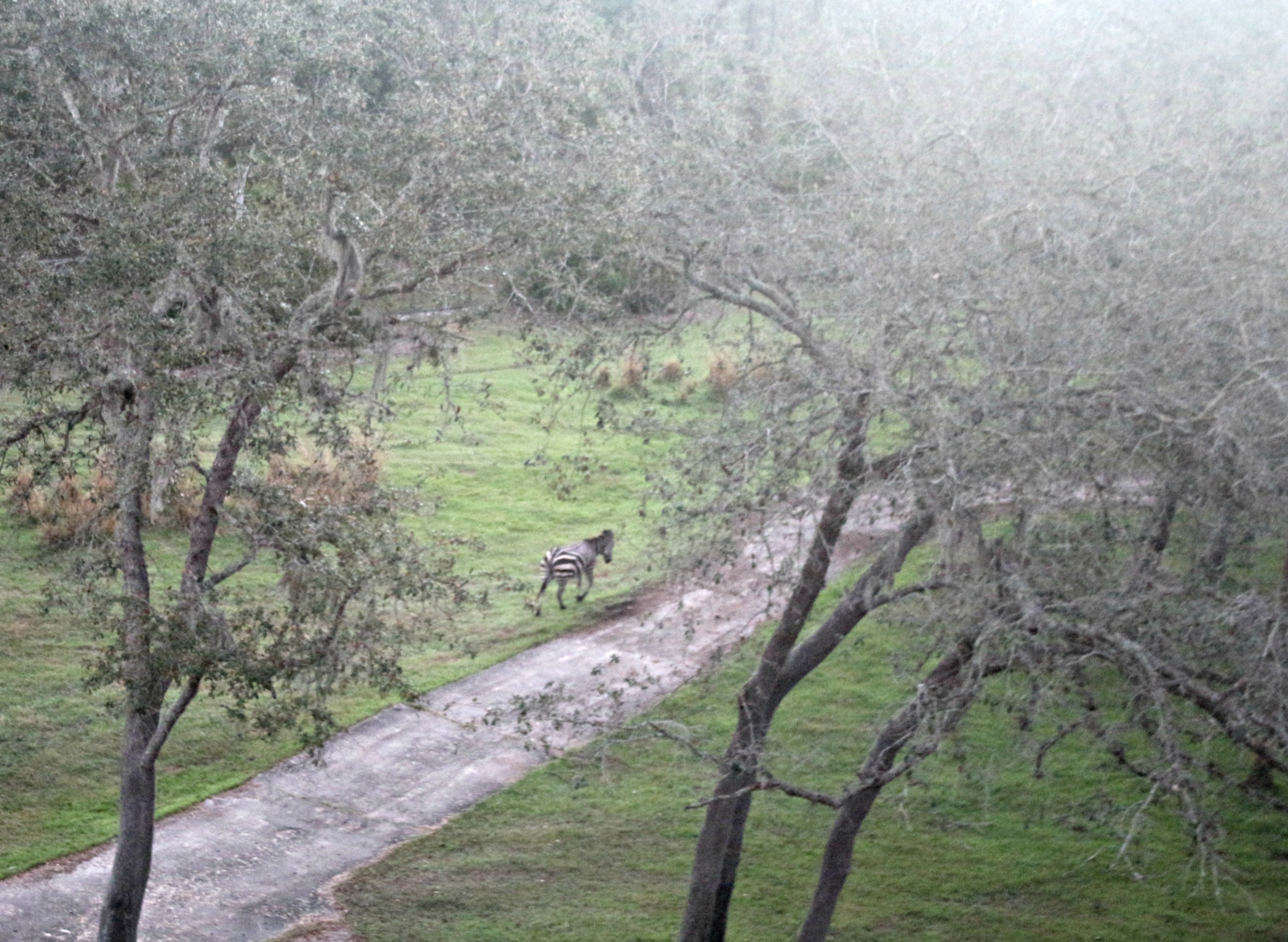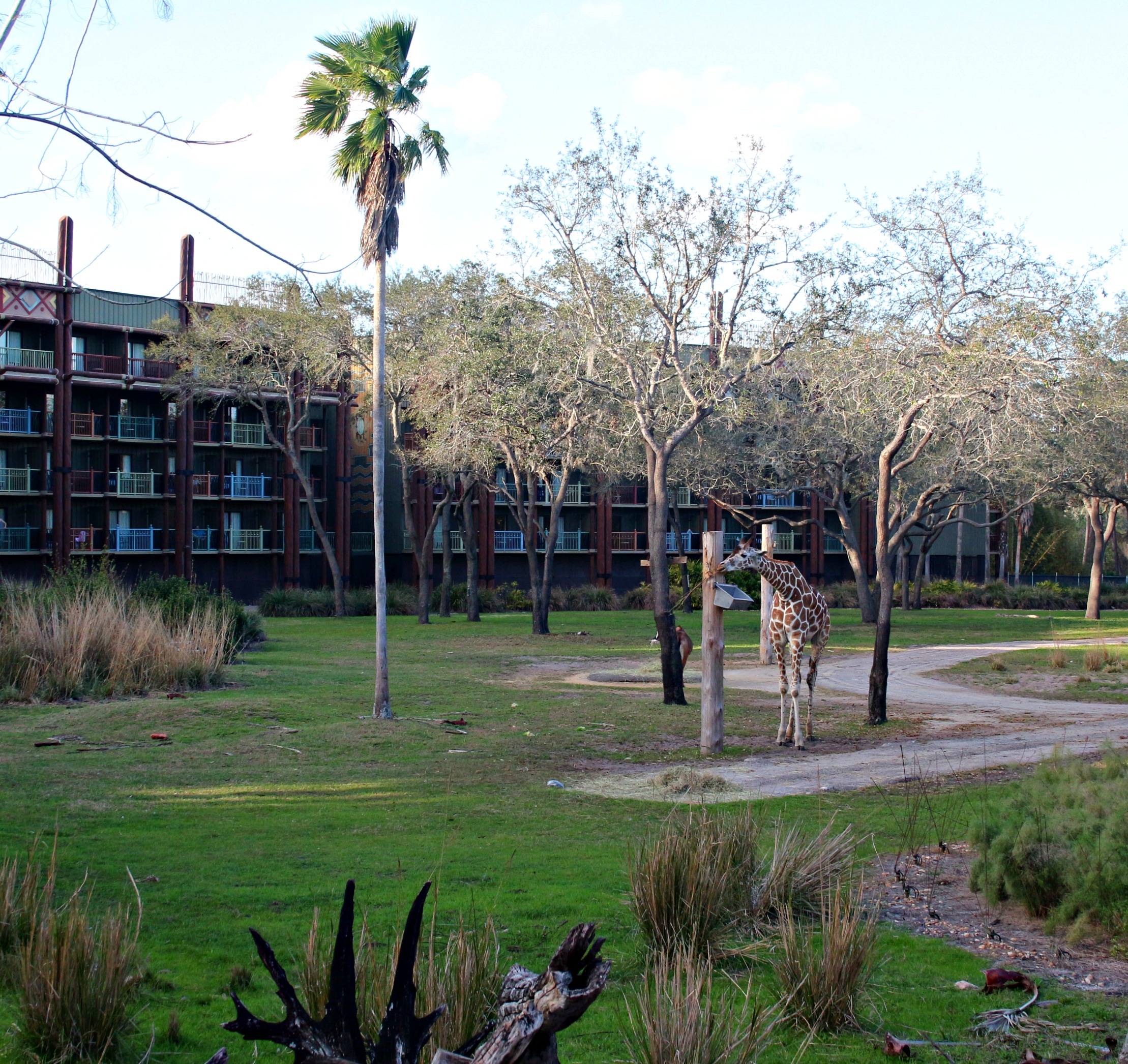 You don't have to stay in a Deluxe Grand Villa to get a savanna view, and if you're staying at Disney's Animal Kingdom Lodge, I highly recommend splurging for a room with a savanna view. You do have plenty of opportunities to see the animals from other areas of Disney's Animal Kingdom Lodge but there is just something spectacular about getting to enjoy this view from your room.
The master bedroom, complete with King-sized bed, was on one end of the villa. The kitchen and living areas divided the master bedroom from the other two bedrooms. There was a door that separated the two smaller (and I hesitate to use the word smaller because they were still pretty roomy) bedrooms from the rest of the unit.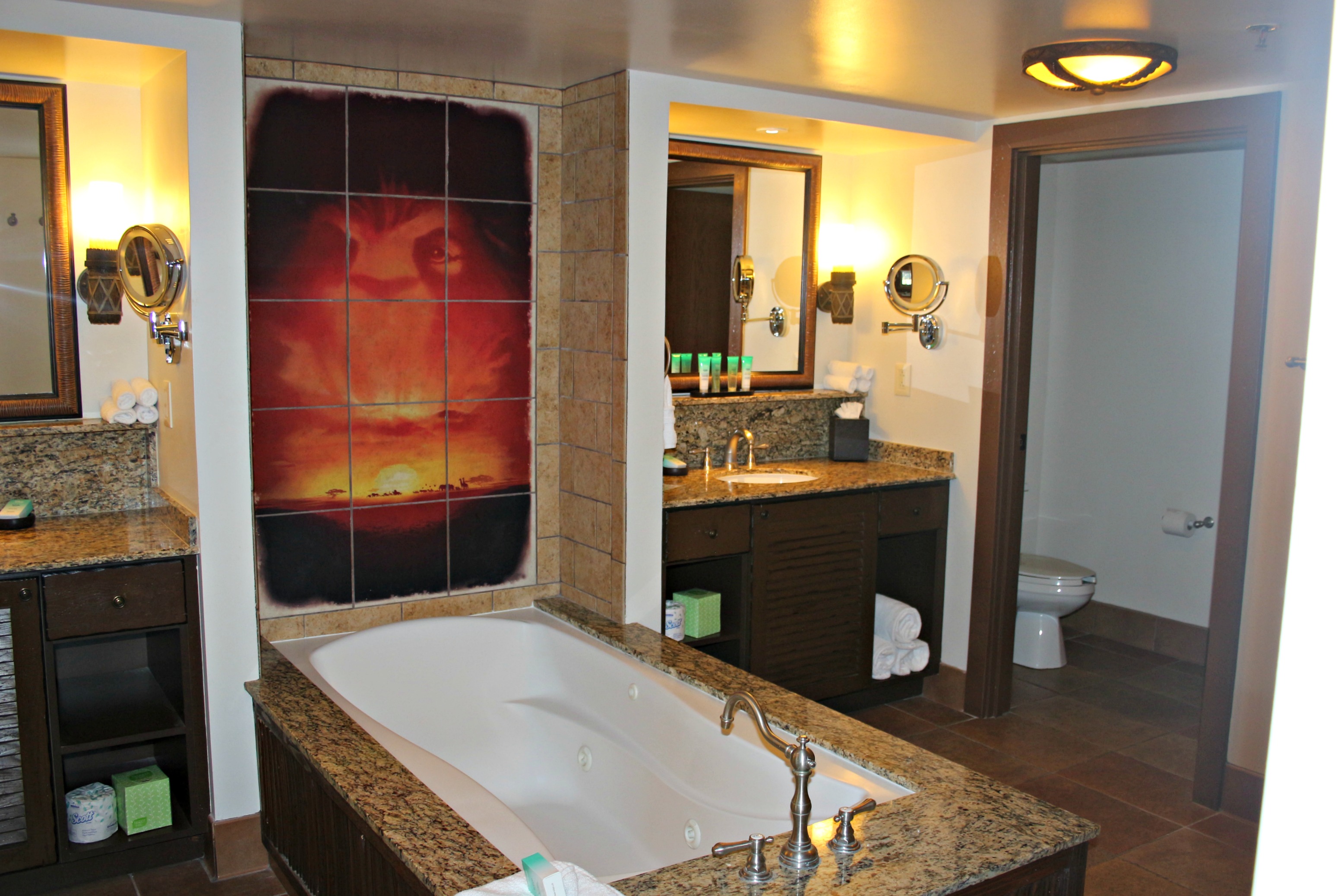 This set up is perfect for a large family or a multi-family vacation. Adults can easily hang out in the living room after the kids are down for the night. Also, teens can stay up late and enjoy the game room after the adults have gone to bed. This space allows everyone to do their thing in comfort. There is so much room to spread out.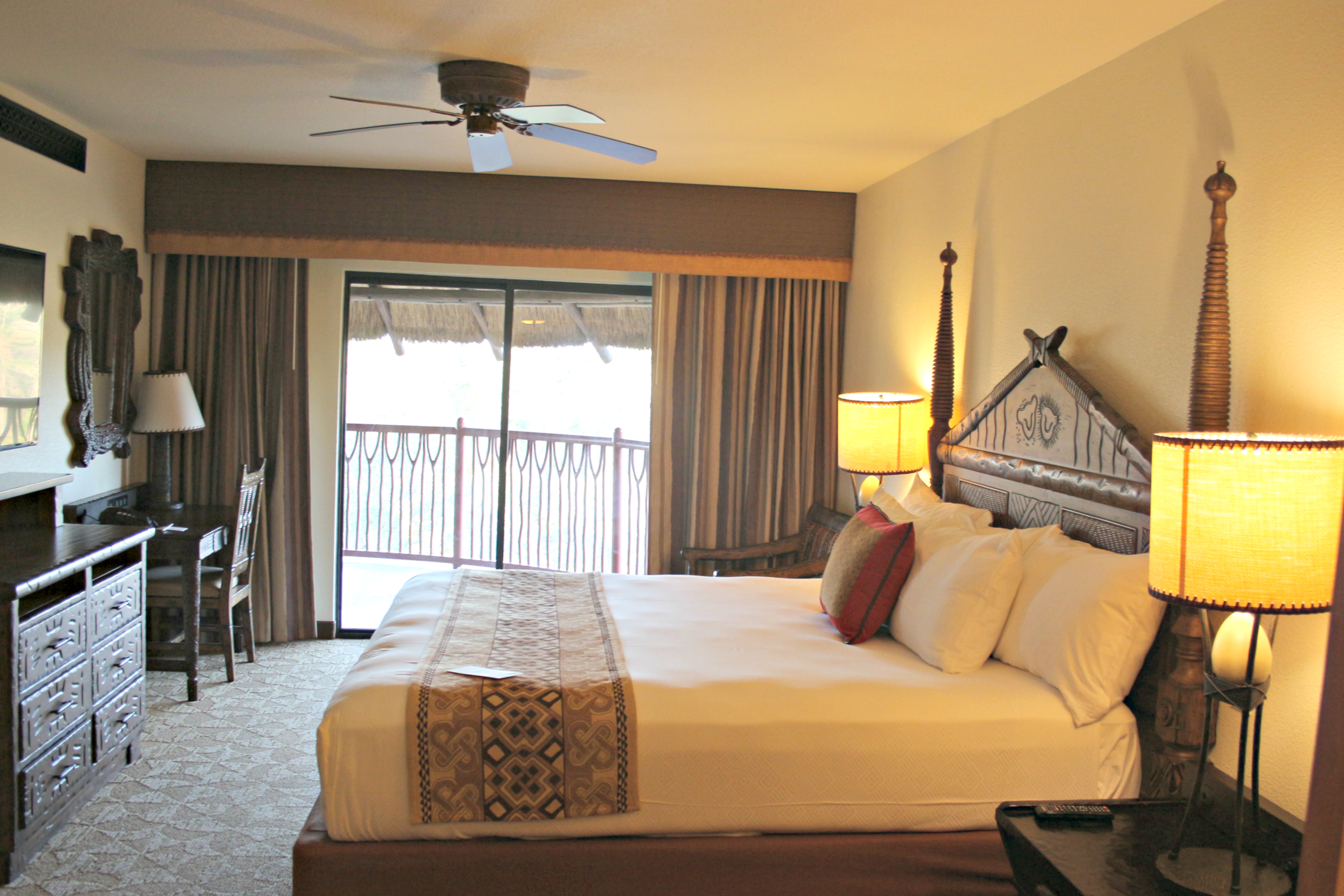 There is a full bathroom in the main part of the villa. I love this feature because it allows guests to use the facilities without going into the bedrooms. And yes, I said guests. If there was ever a place to entertain guests while you're on a Disney vacation, a Grand Villa is it!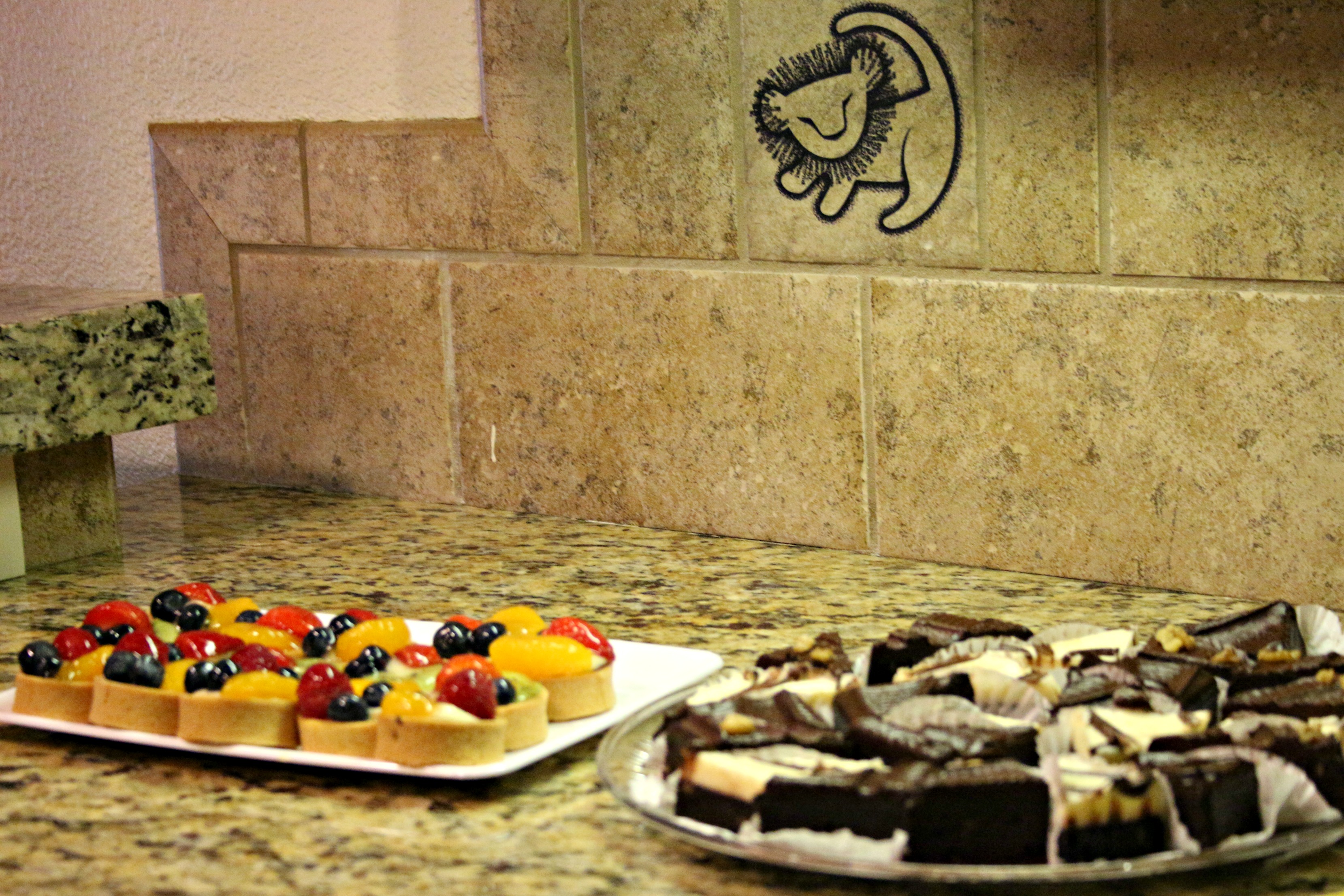 One of the biggest reasons in my book to stay at a deluxe level resort is all the amenities at the resort itself. Of course, we enjoy our time in the parks, but Disney's Animal Kingdom Lodge is so much more than just a place to crash at the end of your day at Disney…it's an environment that is meant to be savored.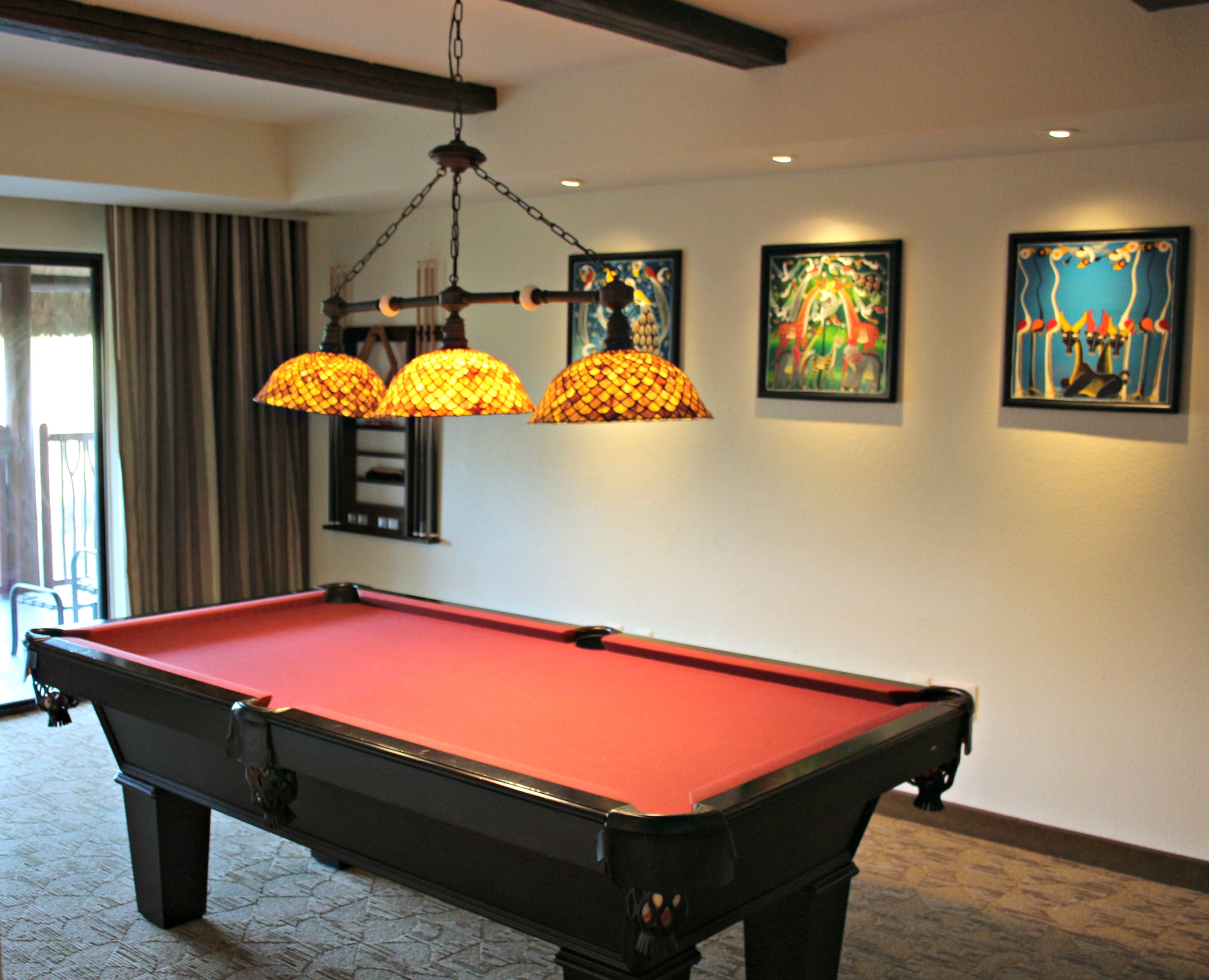 If you're looking for extensive themeing as part of your resort experience, Disney's Animal Kingdom Lodge has it. The décor in the rooms and in the common areas is amazing. It's that magical Disney touch without being "too Disney."

The displays of African Art are very impressive and this style of décor is woven all throughout the resort. A good many of the cast members were from Africa, which adds to the overall ambiance of Disney's Animal Kingdom Lodge. Everyone was super-friendly and fun to talk to.
In addition to the luxuriously appointed guest rooms, Disney's Animal Kingdom Lodge is fun to explore on its own. If you stay here, make sure you allow at least one day outside the parks just to explore the resort. There are so many activities to enjoy and many of them are free.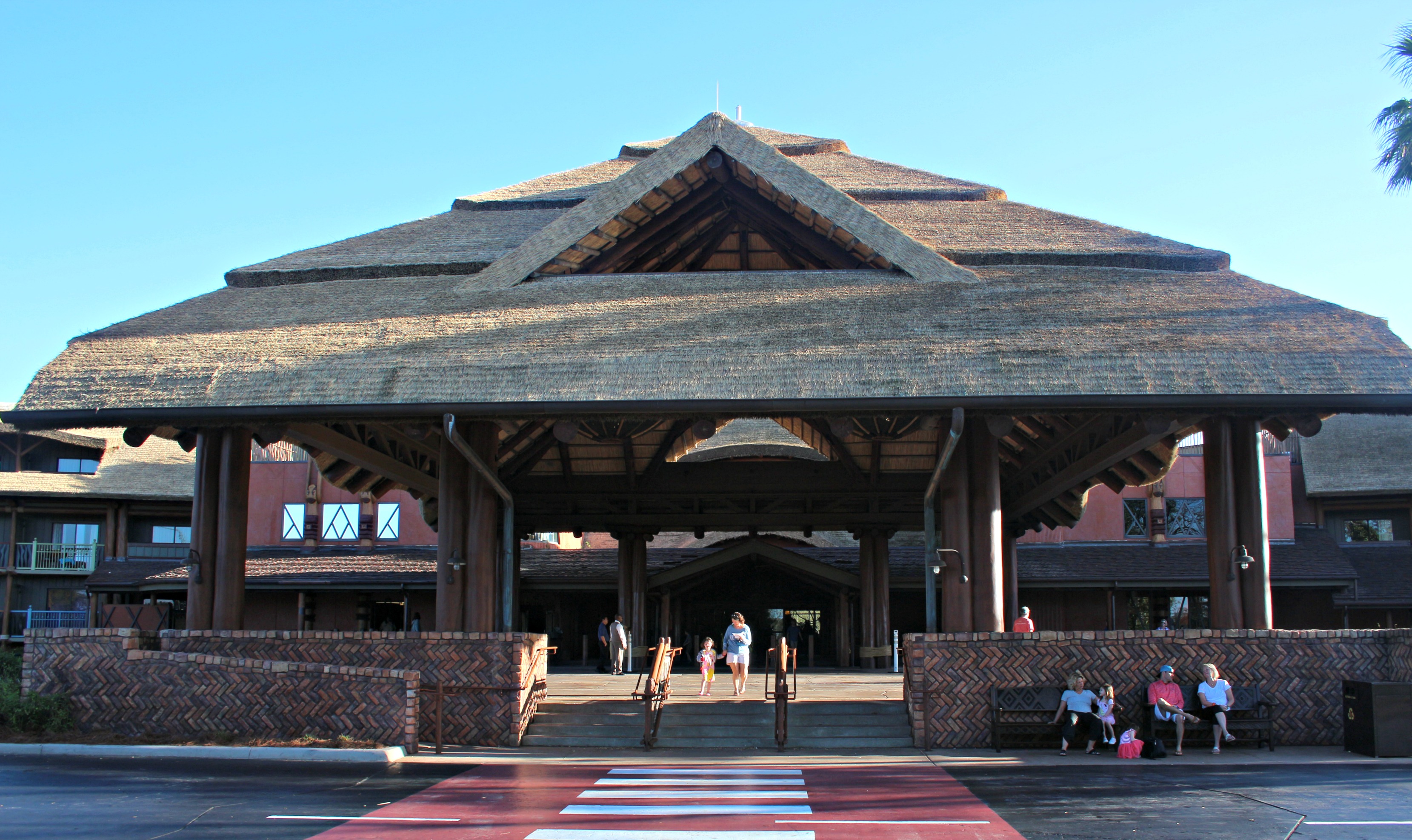 My kids got to be in a parade, listen to stories around a campfire, swim in the pool, play on the playground, and that just scratches the surface of the activities that were available. We were only there for one night and that was not nearly enough. You'd better believe I'm planning my next trip!
In addition to the savanna, one of the things I loved most about Disney's Animal Kingdom Lodge was the fact that it was remote. Most other Walt Disney World Resorts are grouped together or located very near to other resorts (i.e. Disney's BoardWalk.) Disney's Animal Kingdome Lodge stands on it's own and has a very tranquil vibe to it.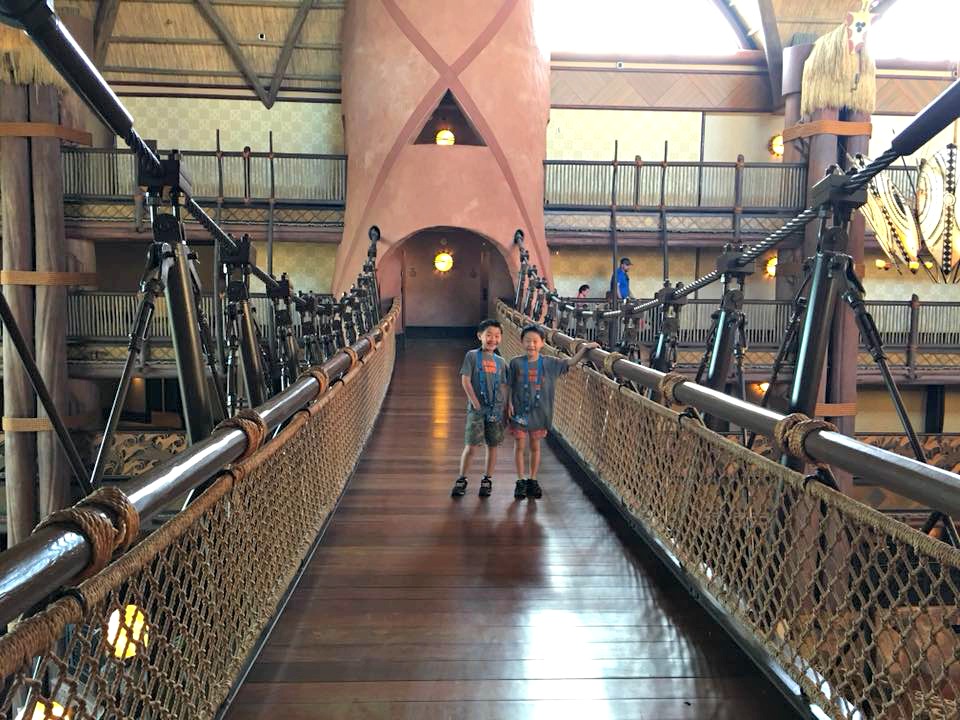 The one thing that some people think is a downside is this is the only deluxe-level resort where the only transportation to the parks is via bus. I know a lot of vacationers want to be on the monorail line but the atmosphere and the way you're immersed in African culture will make you want to say "what monorail?"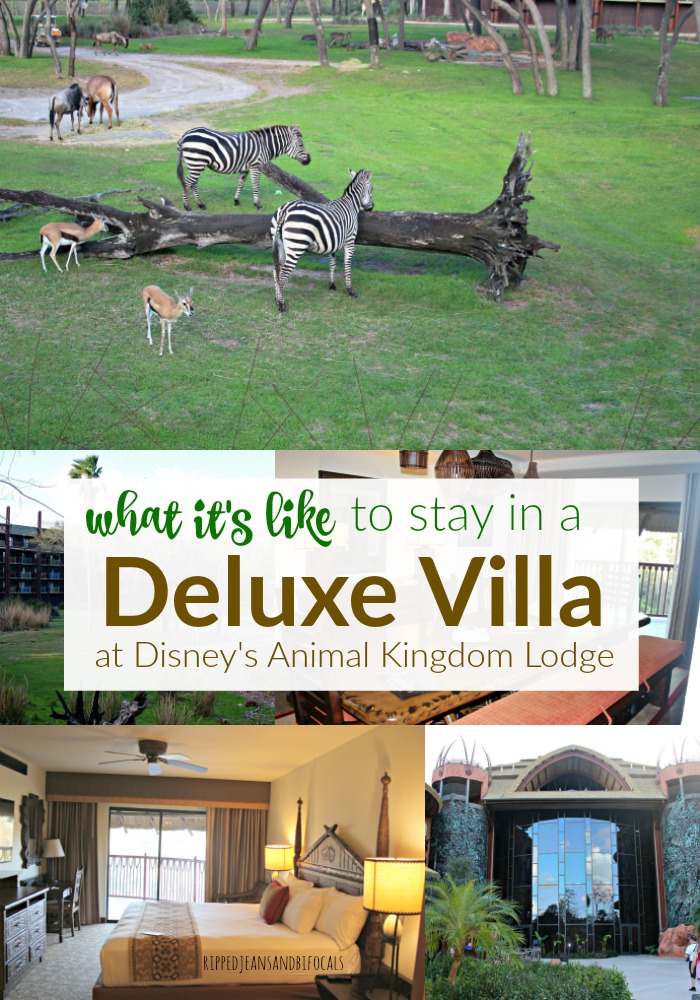 Deluxe Villas are typically reserved for Disney Vacation Club Member (AKA Disney's time share) but non-members can stay in these awesome units.
For a breakdown of the differences between value, moderate, and deluxe resort hotels at Walt Disney World, check out THIS POST.
You might also like:
7 Reasons to use a Disney Vacation Planner
Why we love the character breakfast at Trattoria al Forno