Have you ever heard the joke "you need a degree to plan a Disney trip?" There's more than a little truth to this. Planning a Disney trip is…well, it's complicated, especially if you're a Disney newbie or haven't been in a while. That's where a Disney vacation planner comes in.
This post has been sponsored by Instant Impressions. All opinions are mine alone. 
Let me tell you a secret: our first trip to Disney? Totally unplanned and unstructured. We booked a room and had no agenda whatsoever, other than to walk around and "see stuff." We were clueless about things like the Magical Express, Extra Magic Hours, the Disney Dining Plan, My Disney Experience and Character Dining.
And then we had kids. Yes, we went to Disney on our honeymoon. We are those people. And, while our lack of planning didn't spoil our trip in the least, we did see that guests who had planned and researched better than we did had experiences we didn't and had less of the "deer in the headlights" as they maneuvered through the parks.
And because we had kids, naturally, we wanted to experience Disney with them.
And then, we realized just how much about Disney we did not know and needed to learn.
7 Reasons to use a Disney vacation planner
Let me be clear – Disney is awesome sauce no matter what, but a little effort with the planning will turn a nice vacation into a stellar one, a magical one. Disney is just different and recognizing the need to adjust for that will pay off in the long run.
Here are 7 reasons to use an authorized Disney Vacation planner when planning your trip to Disneyland, Walt Disney World or a Disney Cruise.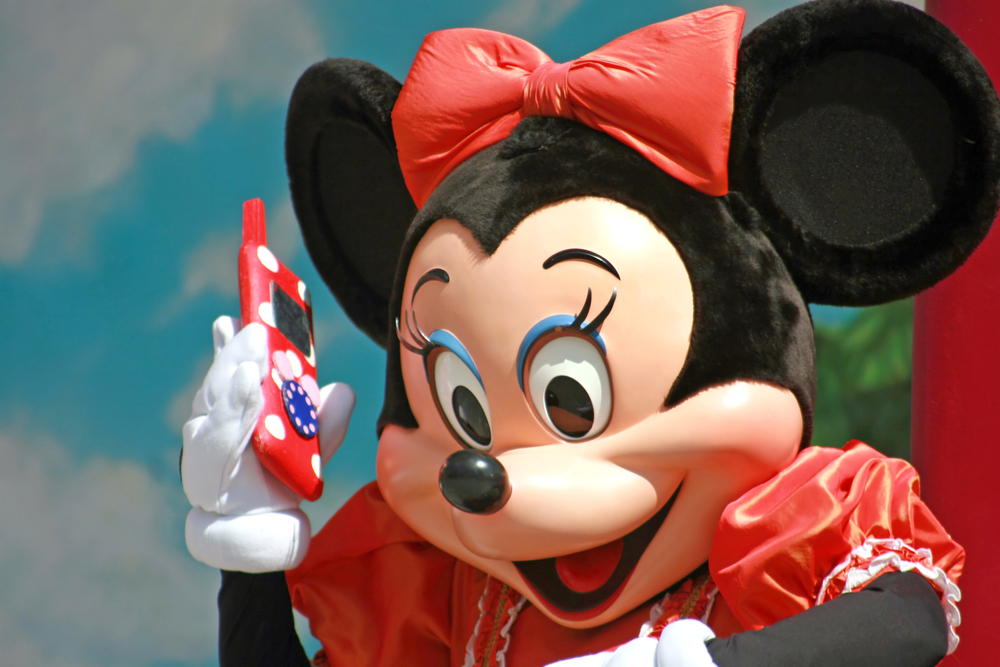 1. It's FREE!
That's right. Really, really, free. If you book your Disney travel through an authorized Disney vacation planner, he or she will get you the best deal possible. Better than you can get on your own. How is this even a possibility, you may ask.
Disney pays the vacation planner's commission. I mean…think about it. Disney has an interest in getting you and yours to the happiest place on earth, right? The Disney vacation planner makes the magic happen for you and Disney takes care of the vacation planner. It all makes sense, right?
At any rate, using a Disney vacation planner doesn't cost a thing and there's no reason not to do it.
2. They will keep on the lookout for the best prices even after you've booked
Have you ever made travel reservations and then found the same thing for a better price? I've booked flights and then seen the fares plummet the very next day. Is it possible to get the better price? Sometimes yes, sometimes no. The only thing that's a sure thing is that you're going to have to wade through red tape and get bounced around from one customer service rep to the next in order to have a shot at that better deal.
If you book through a Disney vacation planner, they're still watching for promotions to be released and if your trip qualifies, they'll work to get you the better price. You do nothing but you reap the benefits of saving money and maybe getting additional vacation perks.
I call that winning.
3. They'll handle your dining reservations
On any given day, someone telling me where to show up and eat sounds heavenly. In addition to fueling your body, dining at Disney is both a process and an experience.
You've probably heard about the Disney Dining plan, where you pre-pay your meals. Is that a fit for your family? What's the best way to combine table-service with quick service meals? What are those little tips, tricks and secrets you really need to know, like how and when you can substitute a desert for something else? Your Disney vacation planner knows all.
Also? It's not their job to sell you the Disney Dining Plan. If it's not the right option for your family, they will tell you and make alternate suggestions.
A word about character dining: It's amazing. You get an awesome meal (that's right, the food at Disney is delicious) and you get endless photo opps with your favorite Disney characters. See also your favorite Disney characters aren't rushed and you've got plenty of time to ask them questions.
In addition to the character dining experiences in the parks, various restaurants at the Disney resorts feature don't-miss character dining experiences. If you're not staying at the Grand Floridian or Disney's Polynesian resort, are you going to know how awesome 1900 Park Fare or 'Ohana are, or that they even exist? If your dream photo op is to get a picture with Mary Poppins, you might not know that she shows up at breakfast at 1900 Park Fare, but your Disney vacation planner does.
Trying to book character dining can be stressful and confusing. Your Disney vacation planner knows the in's and out's and will be the one to get on the phone at 6 a.m. Florida time six months before your trip to make sure your child is able to have breakfast with Lilo and Stich, or whatever character experience is going to make the trip extra magical.
That's right. People make character dining reservations that far in advance. If you use a Disney vacation planner, they'll do it for you.
4. They'll help you find the right resort
A Disney vacation planner has extensive knowledge of all the Disney resorts and the hotels in the surrounding area. They'll get to know your family's budget and what amenities are really important to you and make recommendations on what's going to be the best fit for your family.
Whether you want to save money and stay at a value resort, splurge on a room with a savanna view at Animal Kingdom Lodge, or stay in more than one resort, your Disney vacation planner can hook you up. Also, spending several nights at the budget-friendly All Star Music Resort and spluring on one night at the Grand Floridian is totally doable. You just have to ask.
5. Perks
A Disney vacation planner may be able to offer you perks for booking with them. Sandy and her team over at Instant Impressions offer the following:
     Free lanyards with trading pins for all children with a Disneyland or Walt Disney World vacation package
Pin trading is super fun and I wish we'd have known more about it before our first trip to Disney!
     Free bride and groom ears for all honeymooners with a Disneyland or Walt Disney World vacation package
We saw couples wearing these when we were on our honeymoon and wondered why we didn't have these fab accessories. It was because we didn't use a Disney vacation planner!
     Generous shipboard credit for all Disney cruises
Most of your fun is included on a Disney cruise but the shopping (not included) is amazing! You can also use your shipboard credit for the dining experiences not included in your cruise price, such as Palo or Remy or to purchase cocktails or specialty drinks.
     Guide gratuities paid for all Adventures by Disney vacations
If you're not familiar with Adventures by Disney, check that out HERE. This is 100 percent my new travel bucket list item.
6. If something goes wrong…
Did you mess up your Fast Pass? A Disney vacation planner can fix it.
"I could literally do this in my sleep," Sandy from Instant Impressions.
Have a family emergency and need to fly home early? That's always a horrible situation but if you use a Disney vacation planner, you have a travel professional in your corner who can help.
7. They'll become your friend…and that's part of the magic
How about a "Hey, you're leaving in three days, what do you still have questions about?" phone call? How sweet would that be?
If you're planning Disney travel, you might be a mom. And if you're a mom, you might be maxed out and stressed out by…well, mom stuff. Don't you need that extra little bit of hand holding? The answer is yes, you do.
A word of warning – a travel agent is not necessarily a Disney vacation planner. I am a big advocate of using a travel agent for cruise planning but if you're doing a Disney cruise – especially if you're doing a Disney cruise in conjunction with a visit to one of the parks – use someone who knows the in's and out's of all things Disney.
There are a lot of great online resources available that allow you to self-book travel. There are just some vacations that warrant that extra level of care and attention and a trip to Disney or a Disney cruise is one of them. They're experienced Disney vacation planners and more importantly, Disney lovers who knows all the Disney things. You'll gain a new friend in the process and making a new friend as all part of the magic.
After all, a friend who knows all the Disney things is the best person to help you plan a trusted vacation, right? And see number one! It's FREE! What are you waiting for?
You might also like:
14 things that are aweomse about a Disney cruise
10 things that will help you get the most out of Castaway cay
6 reasons to do disney without kids