Funny and Clever Crockpot Decals and Instant Pot Decals
(This post may contain affiliate links. Read my full disclosure.)
Are crockpot decals and Instant Pot decals necessary? Well…maybe. If you're looking to add a little whimsy to your kitchen or shopping for an easy gift for a home check who appreciates some humor, this list of funny and clever crockpot decals and Instant Pot decals is for you.
Funny and Clever Crockpot Decals and Instant Pot Decals
Whether you love your kitchen and want to add a little bling or whether you find meal prep a drudgery and need something to make you smile, these fun crockpot decals and Instant Pot decals are just fun.
All of these decals will work on either a slow cooker style pot or a pressure cooker style pot. Most vendors offer a choice of colors for your decal, although most of the images here are shown with basic black.
How to Shop my Picks:
We are a participant in the Amazon Services LLC Associates Program, an affiliate advertising program designed to provide a means for us to earn fees by linking to Amazon and affiliated sites. This post may also contain affiliate links to other websites. If you make a purchase, the seller pays us a small commission.
Click any of the highlighted links to shop. Enjoy!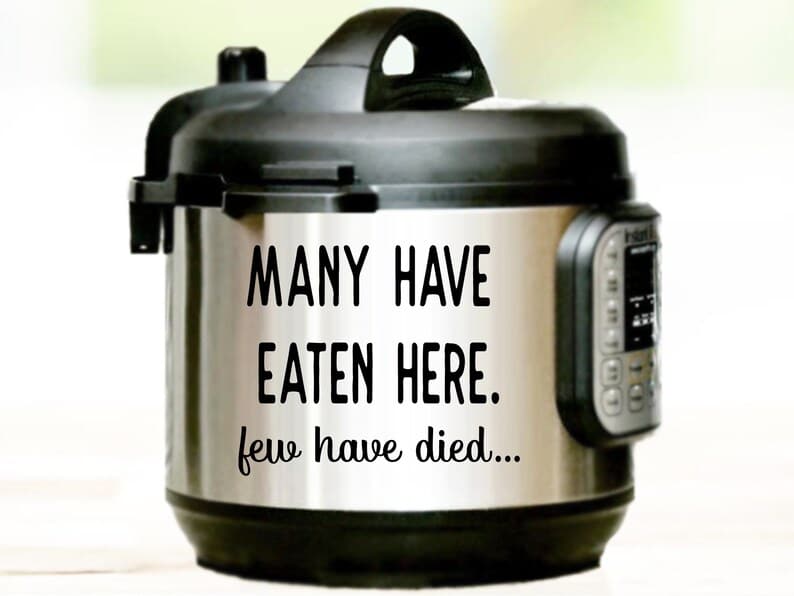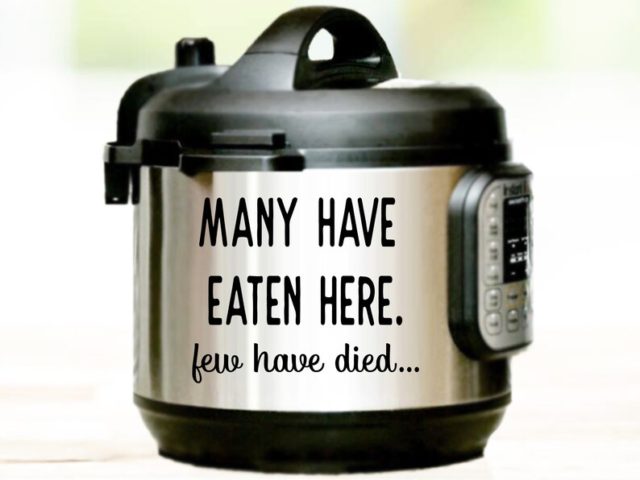 Disney Crockpot decals and Instant Pot Decals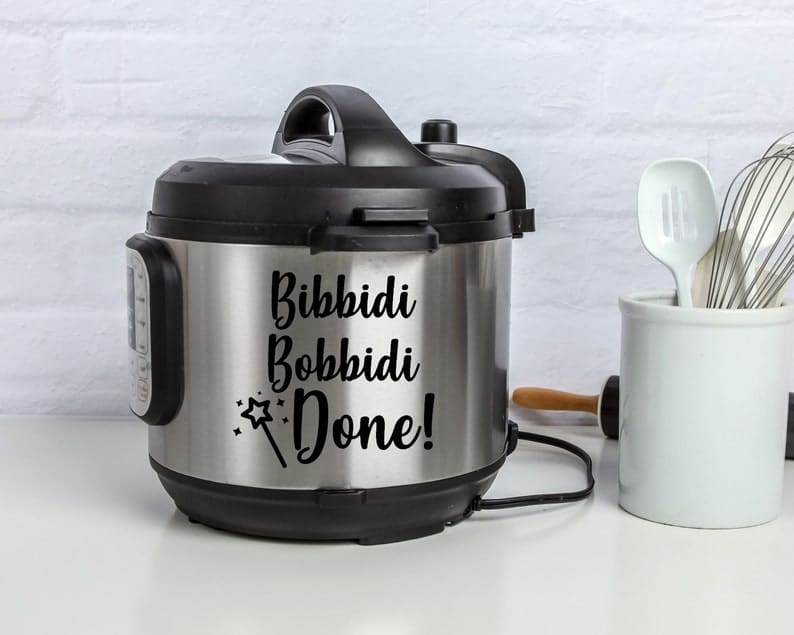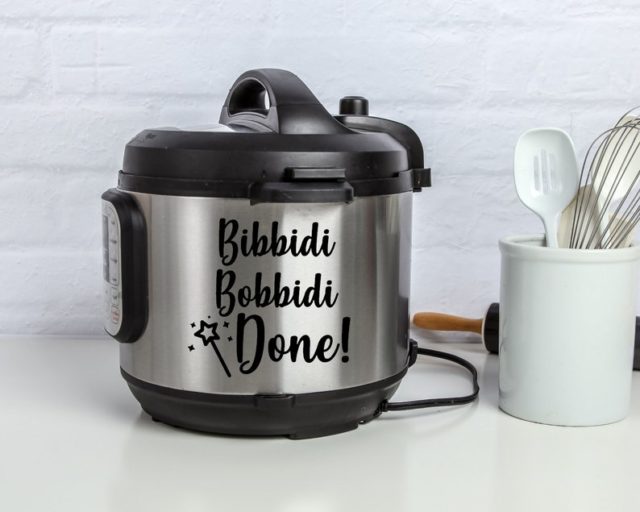 Check out my picks for the Disney Lover:
1, Whatcha Got In The Pot Mickey and Minnie
2. Little Mermaid Inspired Decal
This is a wrap versus a decal so make sure you're looking at the dimensions carefully before you place your order.
If you love vintage Mickey, this crock pot decal is really cute.
You may not be able to settle the argument "Christmas movie vs. Halloween movie" but it adds a fun touch to your kitchen.
Whatever name you want to use, eat soon you will!
Looking for more gift guides? Check out these:
Pop Culture Crockpot Decals and Instant Pot Decals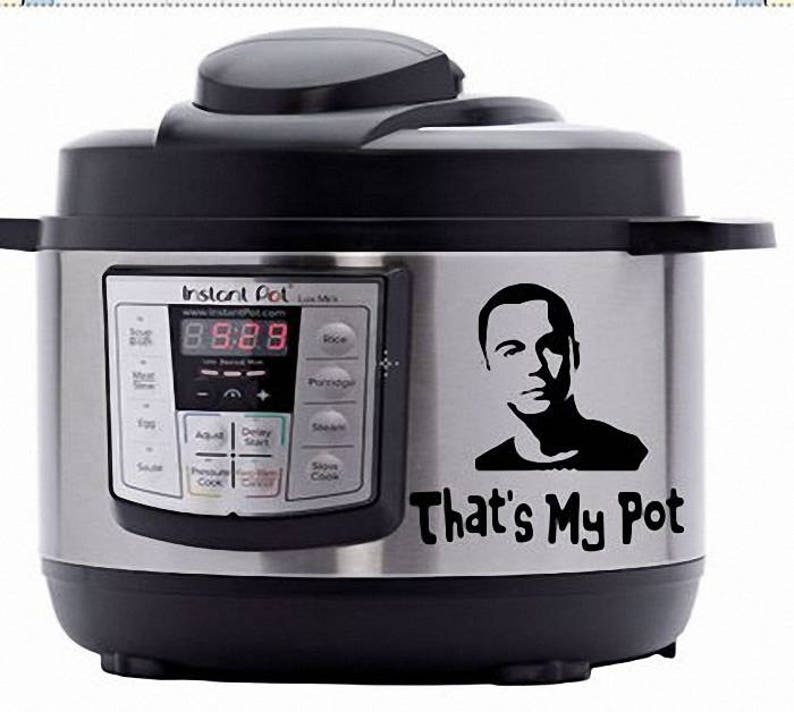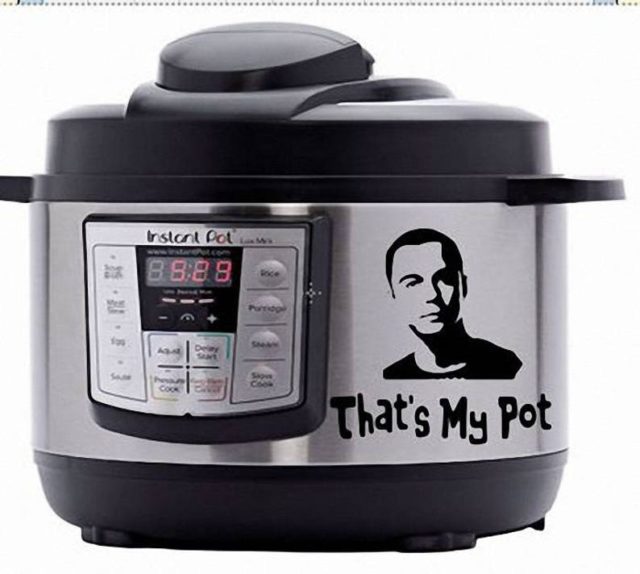 Whether you want your kitchenware to reflect your love for Minions or This is Us, this selection of decals is really fun.
1. This is Us
"Unplug me. Love Jack." This instant pot decal makes a fun gift for This is Us lovers. And that's pretty much everyone, right?
2. Freddie Mercury + David Bowie
Just in case you need two rock icons to tell you your pot's contents are "under pressure."
There's Harry Potter and then there's "Instant Potter." So punny.
The next best thing to having Sheldon Cooper in your kitchen. Bazinga.
You might also like: Gifts for men (because guys are hard to buy for)
Funny and Punny Crockpot Decals and Instant Pot Decals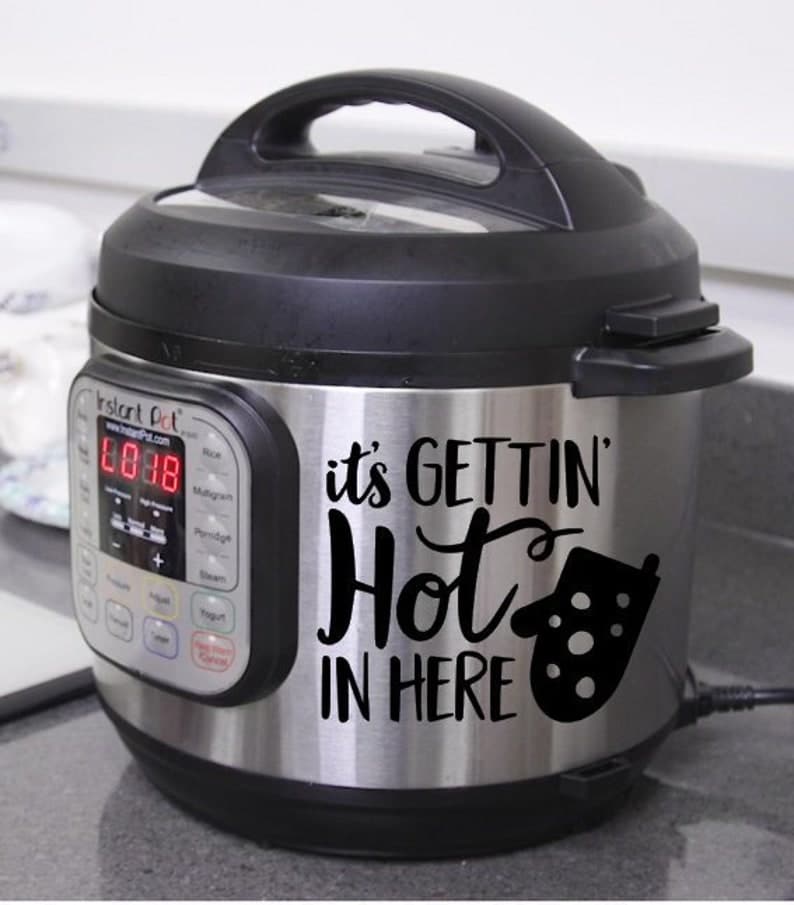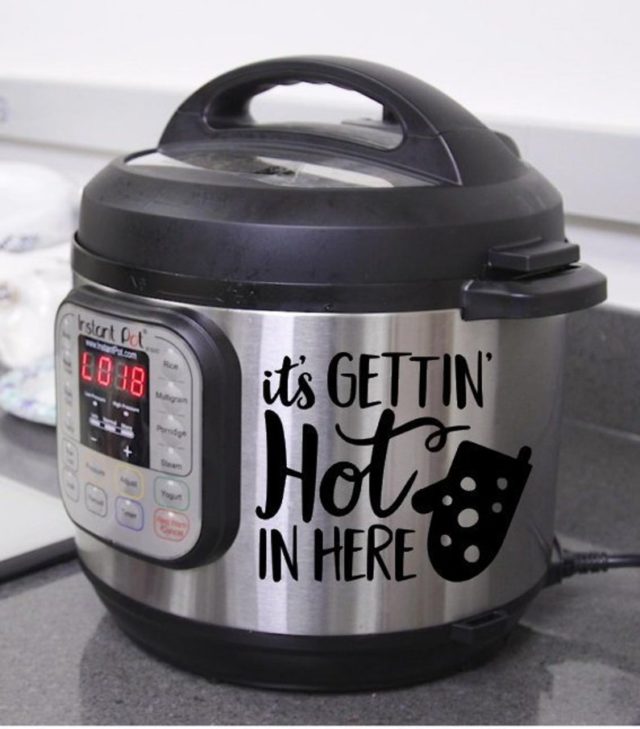 Who knew there was such a goldmine of humor for your kitchenware?
2. Many Have Eaten Here, Few Have Died
In case your dinner guests need a little reassurance.
3. Made With Love and Some Other Shit
4. Made with Love and Awesome Sauce
In case the other one is too sweary for your kitchen. Doesn't have the same ring, though.
You might also like – Favorite Slow Cooker and Instant Pot Recipes: