Instant Pot Peach Cobbler
There's nothing like a warm bowl of peach cobbler topped with soft vanilla ice cream. It's one of our family's favorite desserts and today, I'm sharing a new way to make it: Introducing instant pot peach cobbler.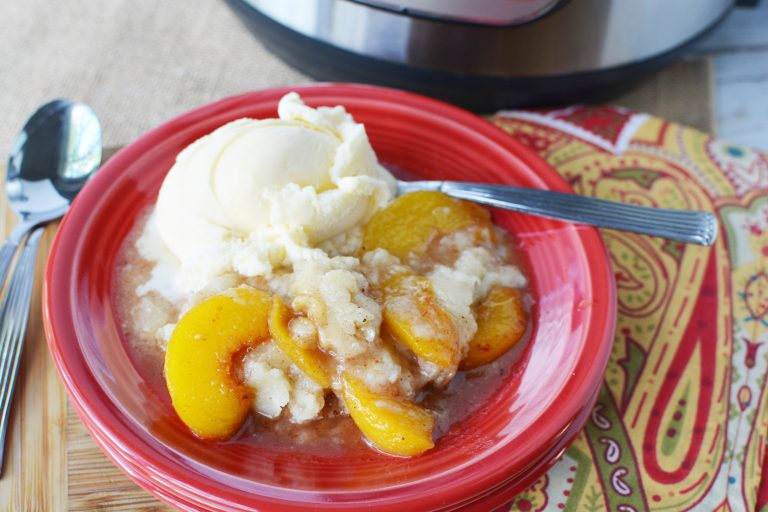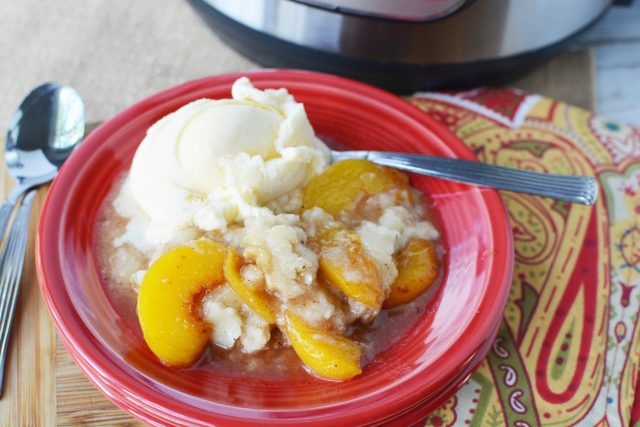 Disclaimer: We are a participant in the Amazon Services LLC Associates Program, an affiliate advertising program designed to provide a means for us to earn fees by linking to Amazon.com and affiliated sites. This post may also contain affiliate links to other sites where I will be paid a commission by the seller if you make a purchase.
It's no secret that I love my instant pot and I use it several times a week. I wasn't a super early adapter – I waited over a year after the Instant Pot craze hit the internet and I can't believe it took me that long to buy one because I seriously love this thing. I've just started dipping my toes into making desserts in my Instant Pot – it's been a mainstay for one pot dinners such as chicken curry and creamy macaroni and cheese – it's really easy to make delicious desserts like this peach cobbler.
If you like this dessert and want another way to make peach cobbler, check out my low sugar peach cobbler and my slow cooker/crock pot peach cobbler. And, if you're a lover of pressure cooker sweet treats, make sure you subscribe because I'm working on something delicious and chocolaty.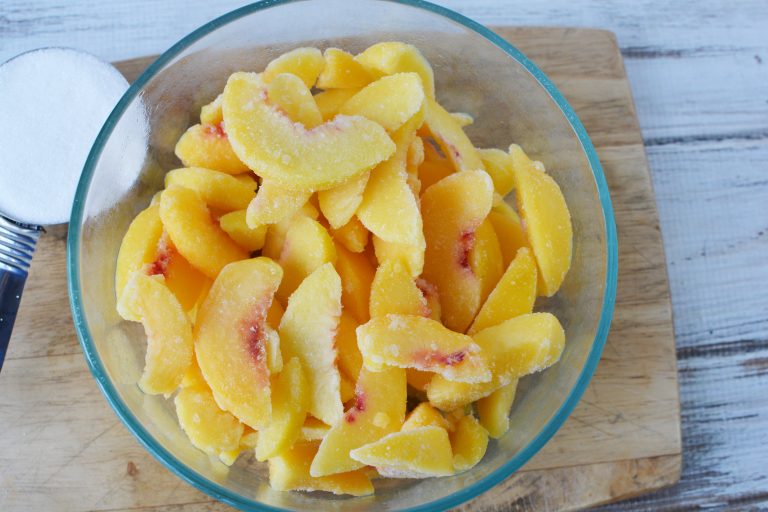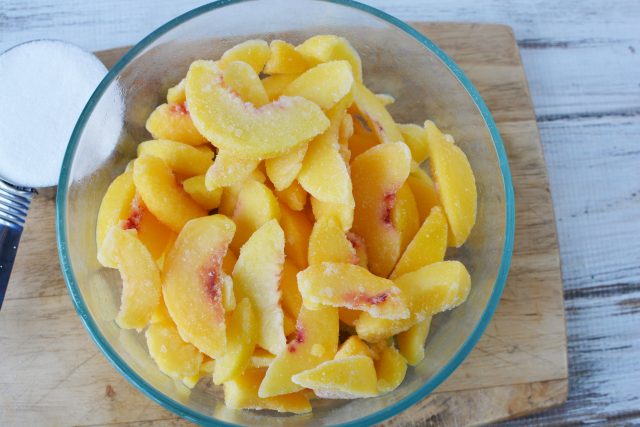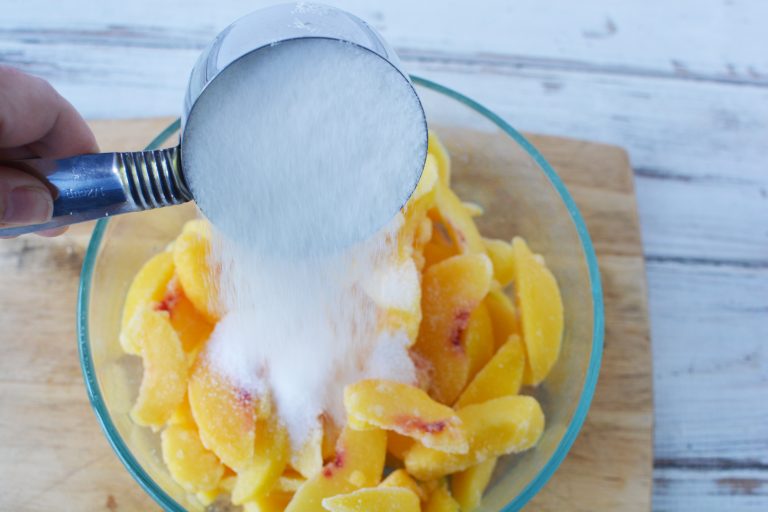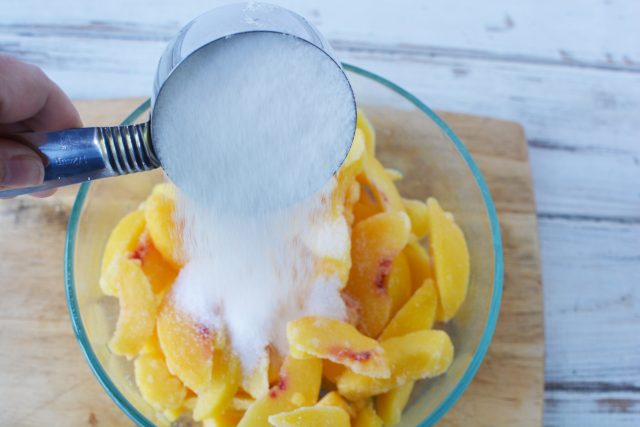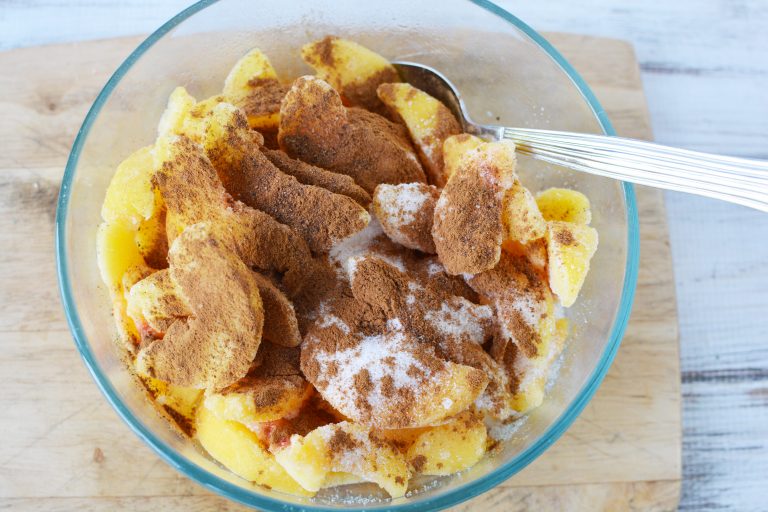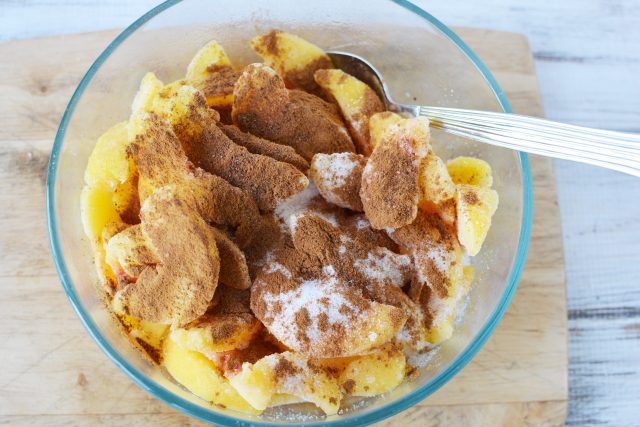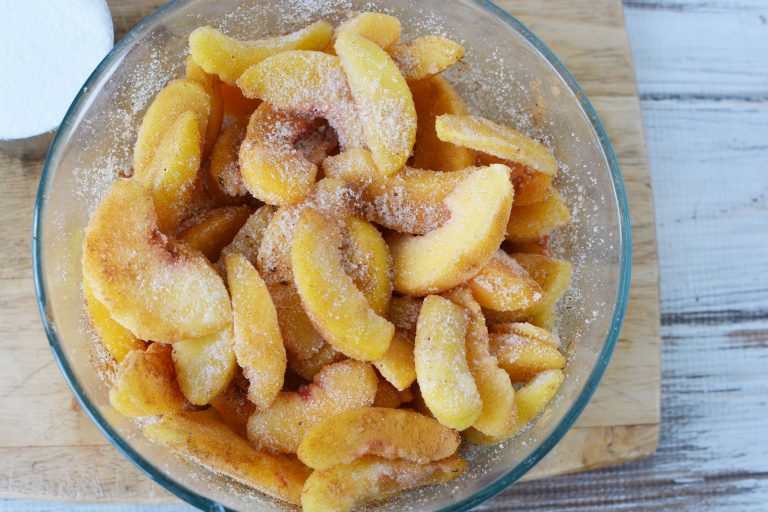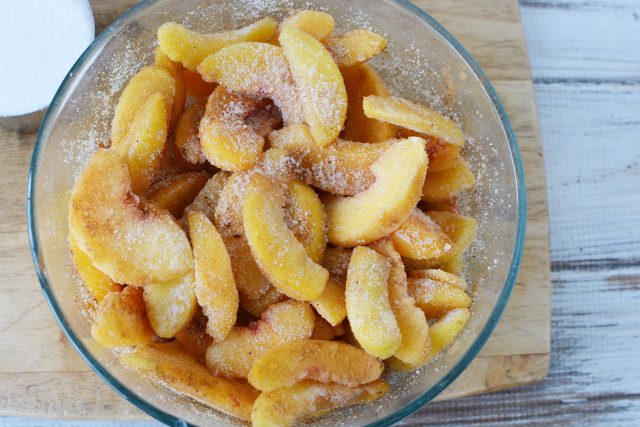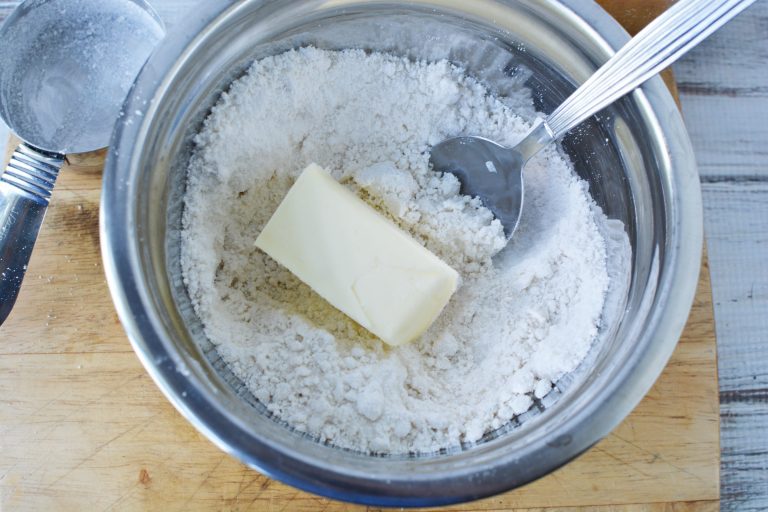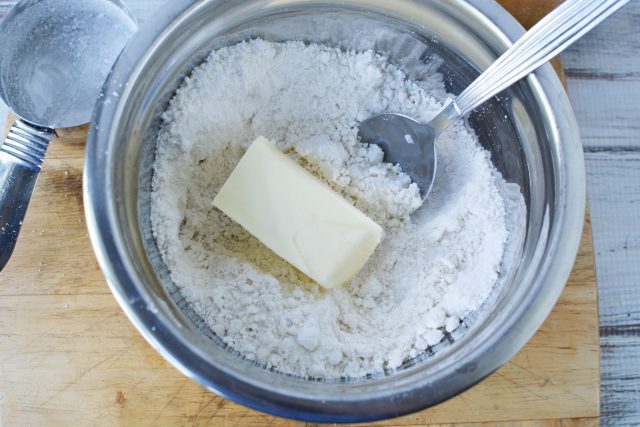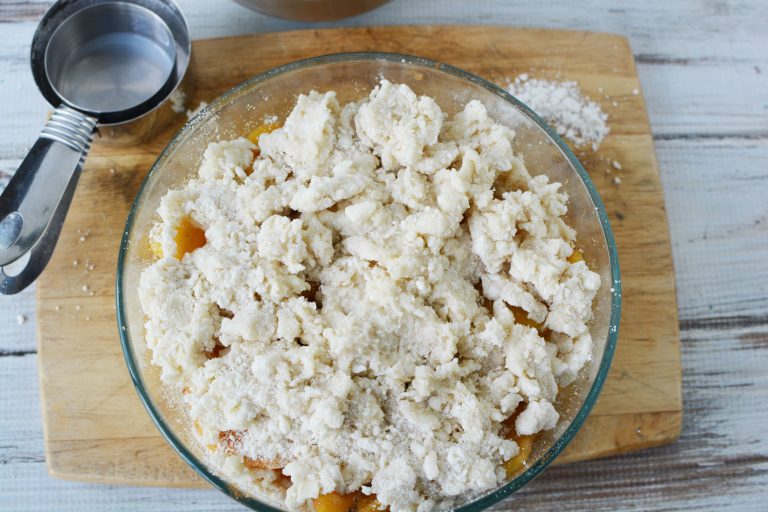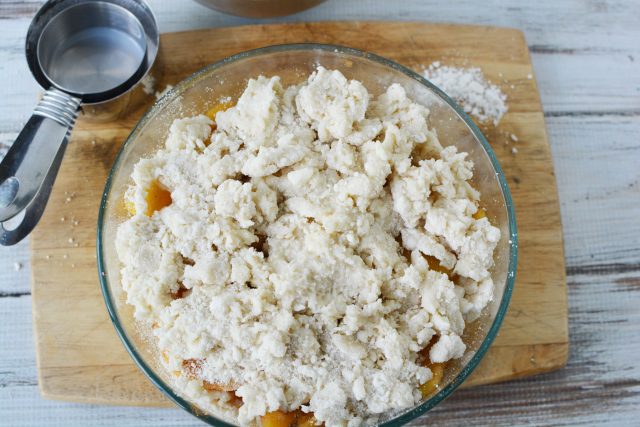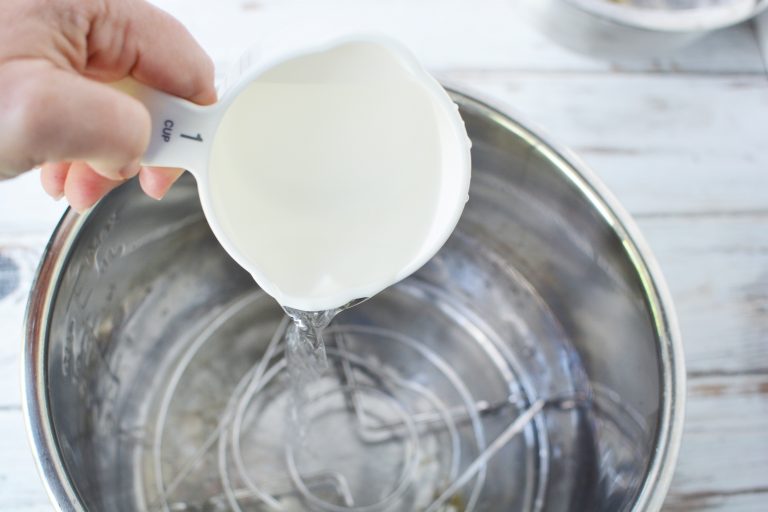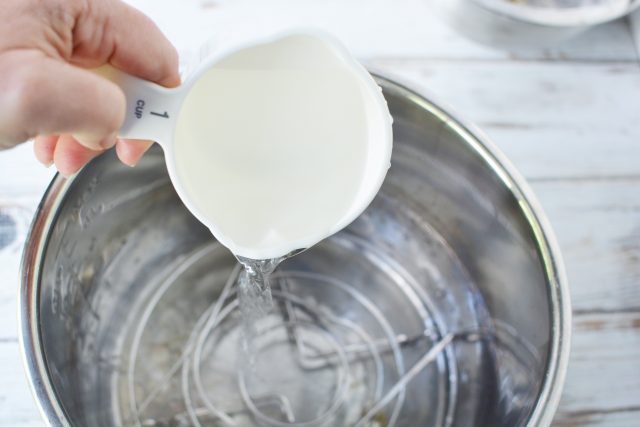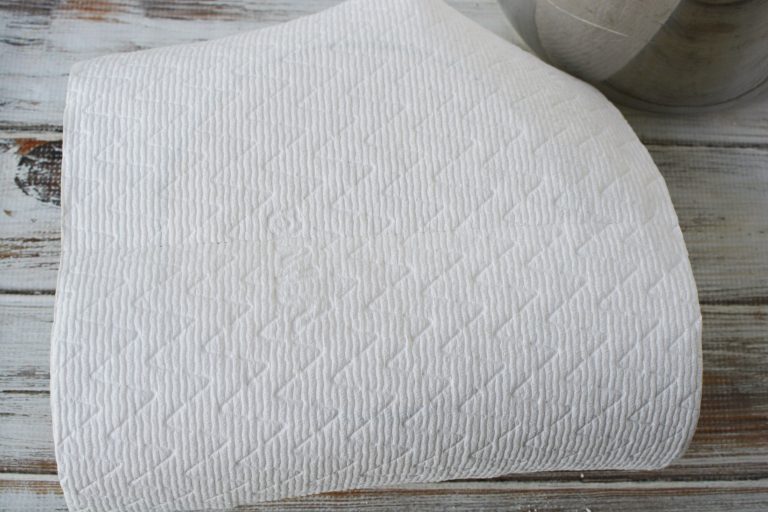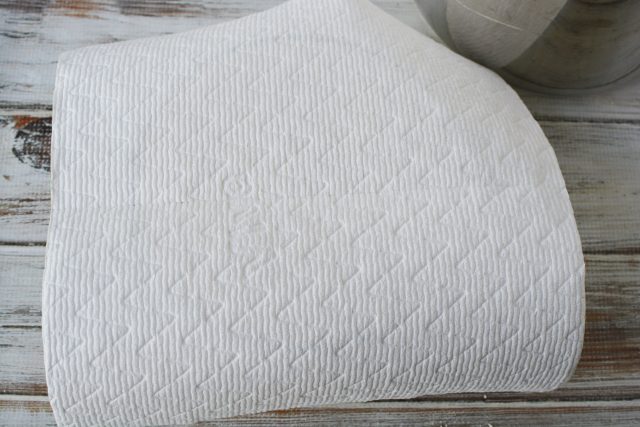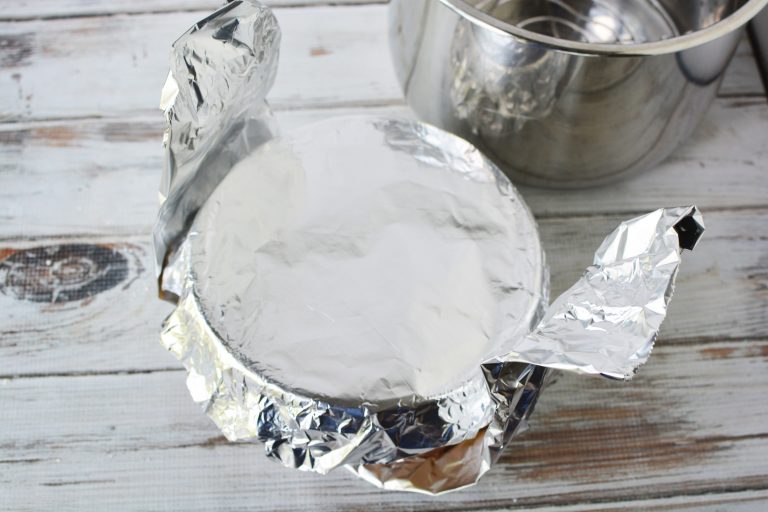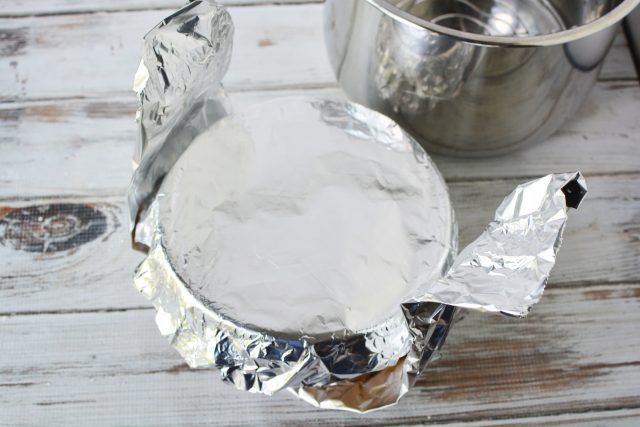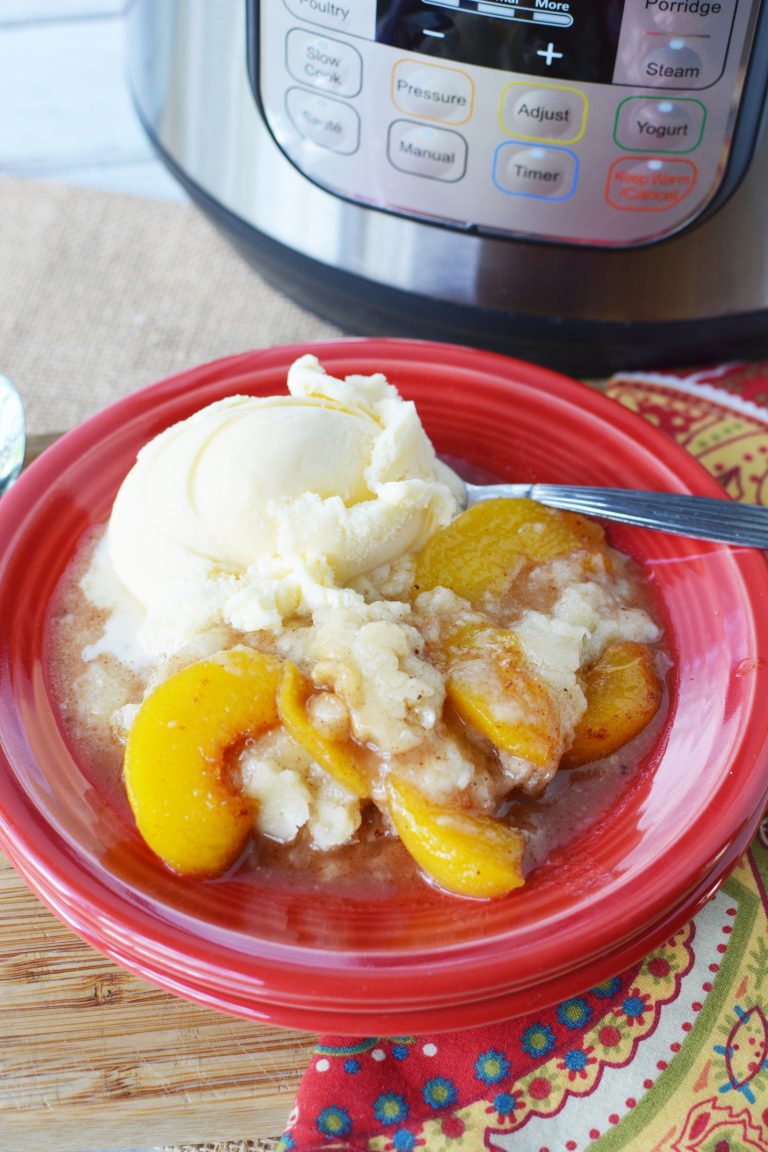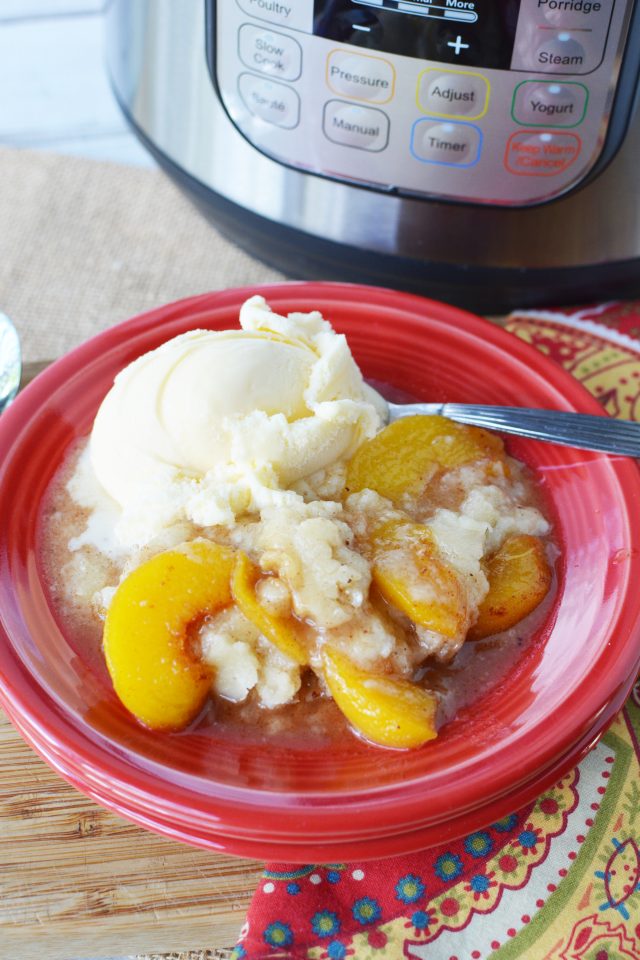 This instant pot peach cobbler doesn't have a super crisp crust – if you want that, you'll have to pop it under the broiler for a couple minutes, which I think defeats the purpose of using the Instant Pot. This recipe is also a little bit runny from the juice of the peaces but I think it makes it that much better as it creates a nice glaze to add on top of your ice cream. Sweet and sugary!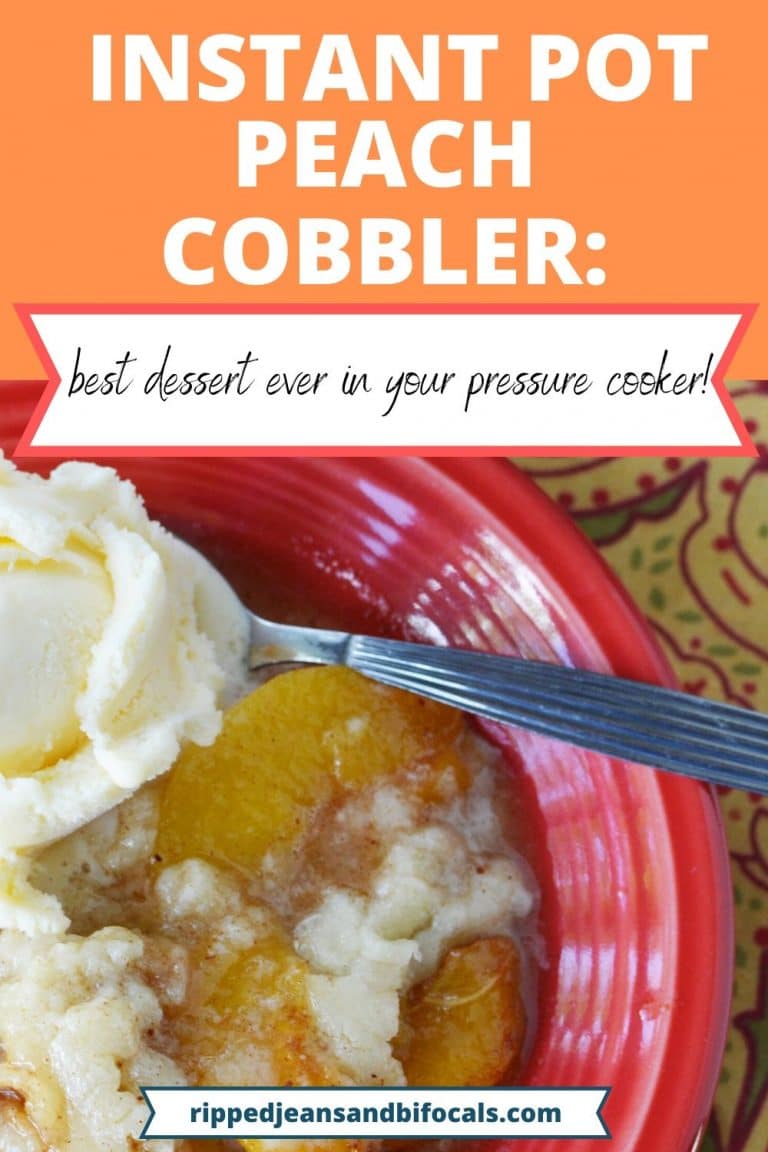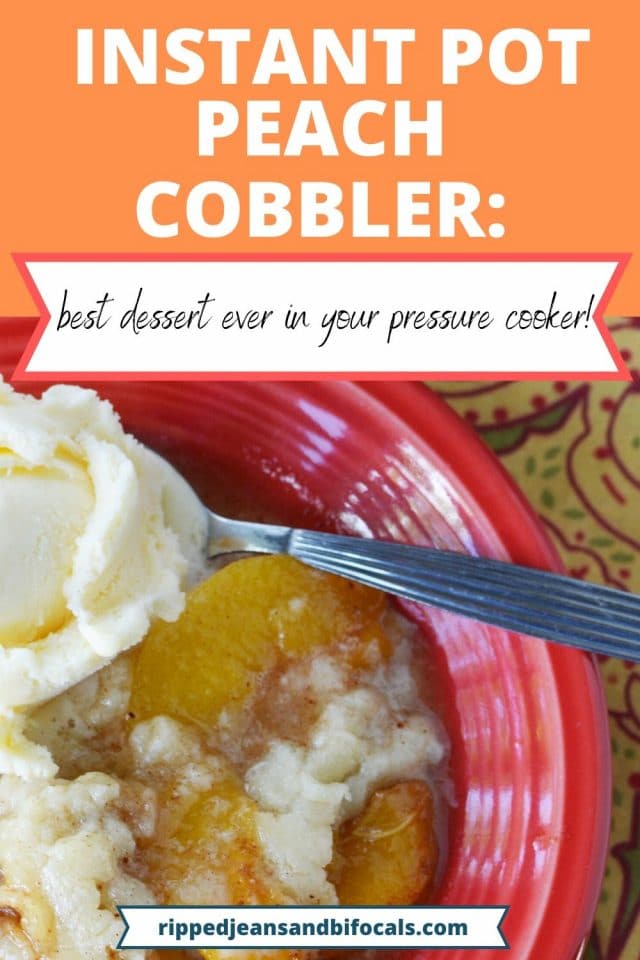 You might also like: Instant Pot Tomato Basil Soup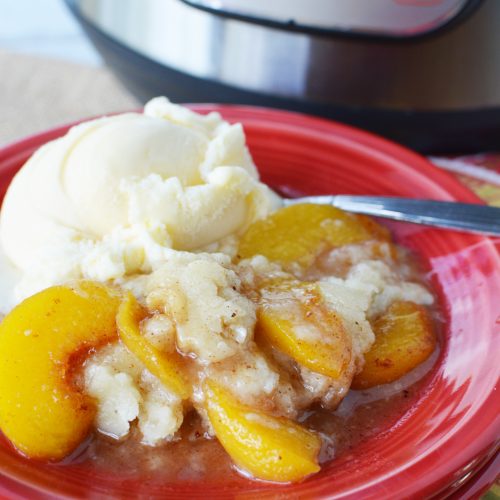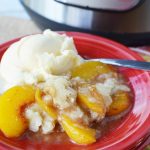 Instant Pot Peach Cobbler
A sweet, juicy, peach dessert you can make in your pressure cooker.
Ingredients
1 package, 16 oz, frozen peaches (no need to thaw)

1 cup white sugar, divided

2 tablespoons ground cinnamon

ground nutmeg, to taste

1 cup Bisquick

1/4 cup milk

1/4 cup butter, softened

vanilla ice cream for serving
Instructions
Add peaches, 1/2 cup white sugar, cinnamon and nutmeg to a bowl that fits inside of the instant pot. Mix well. 

In a separate bowl, combine Bisquick and 1/2 cup of sugar and mix well. Cut in butter with a pastry blender (or 2 forks) until dough is crumbly and in small, pea size, chunk. Add milk and mix, just until combined. Spoon on top of peaches. 

Place 1 cup of water and trivet into instant pot. 

Cover bowl with 2 layers of paper towel and foil. Make a sling by folding a strip of foil in half or thirds and placing under the bowl. Bring the ends up and lift the bowl into the instant pot. Tuck in the ends of the foil. 

Place the lid on the instant pot and seal shut. Close the pressure release valve. Set the instant pot to manual, 15 minutes. When cooking cycle is complete, naturally release the pressure for 10 minutes before opening the pot. 

Carefully remove the pot and the cover. Let set to cool until warm. Serve warm with vanilla ice cream.