How to get ready for cold and flu season right now
(This post may contain affiliate links. Read my full disclosure.)
This is a sponsored post written by me on behalf of Members Mark 3-ply facial tissues. All opinions are my own.
Cold and flu season is almost upon us. It's not a question of "if" someone in my household gets sick but a question of "when." And, since we're an all for one, one for all kind of crew, when one person catches a cold or gets the flu, we pass it around like a bowl of popcorn. Sound familiar? If you're gearing up for cold and flu season, I can help you out. If you're pretending cold and flu season isn't going to impact you this year, well…you're probably not being realistic and you should let me help you out. Here's how to get ready for cold and flu season right now (even if you're crossing your fingers and toes that it won't hit your household.)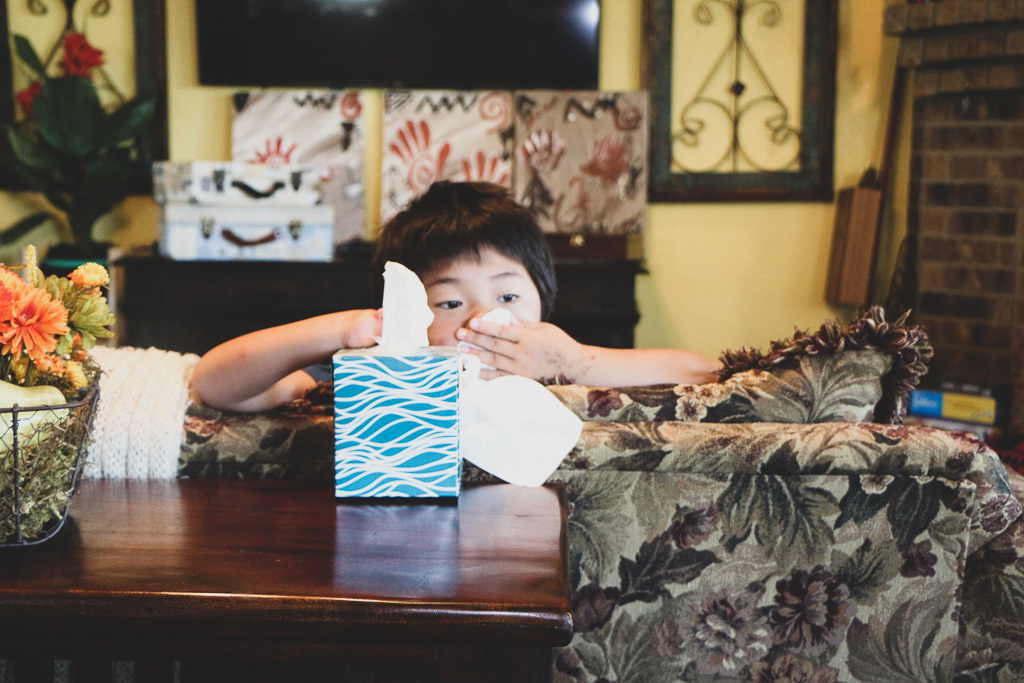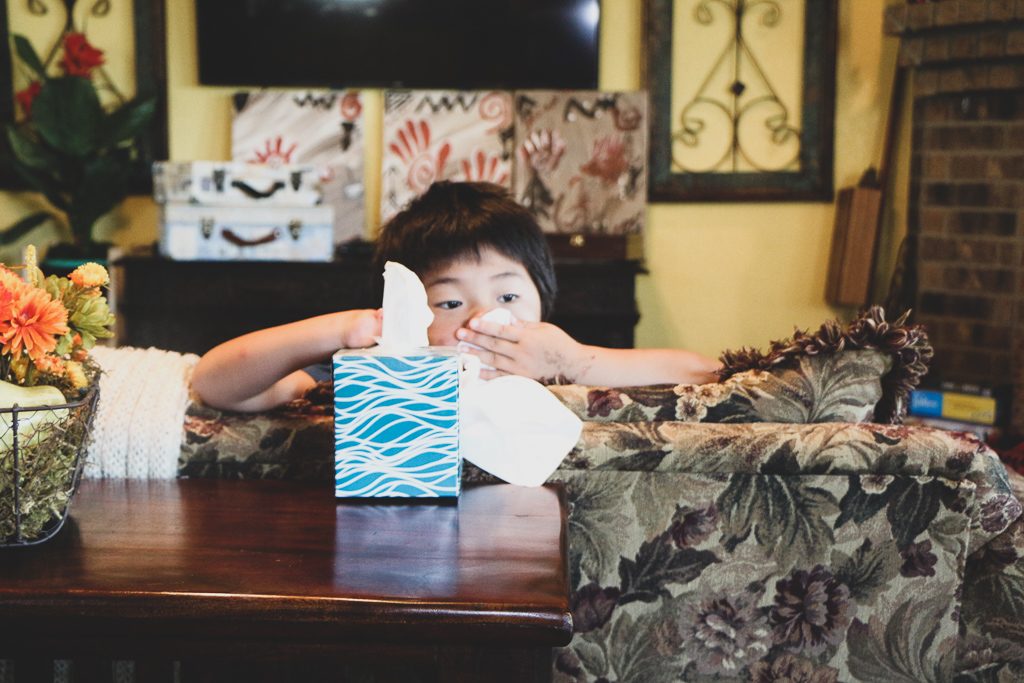 How to get ready for cold and flu season right now:
1. Accept the inevitable
Unless you live in a bubble…like a literal bubble…the crud is going to happen. By all means, live your life and don't become that person who bathes their kids in hand sanitizer in anticipation, but know that cold and flu will happen to you and be ready.
When someone at our house gets sick, it turns everything upside down. We all usually get sick at different times and pass it around a few times just for good measure. I work at home but my work schedule gets disrupted by having to take care of a sick child (thank goodness for flexibility, though!) during the fourth quarter, which is historically my busiest time. It's like the universe knows when I'm busy and decides to hit me with the double whammy of not one but two sick kids. And no, my kids don't have the good manners to be sick at the same time. They hand it off like the baton in a relay race, passing their colds back and forth a few times for good measure.
2. Stock up
Stock up on the things you know you'll need if someone in your house gets sick. The NEW Member's Mark 3-ply facial tissues are at the top of our "gotta have it" list for when the cold and flu hits. No one wants to be out of tissues when the runny noses come running to your house and of all things to run low on when you are sick, tissues are the last thing, am I right?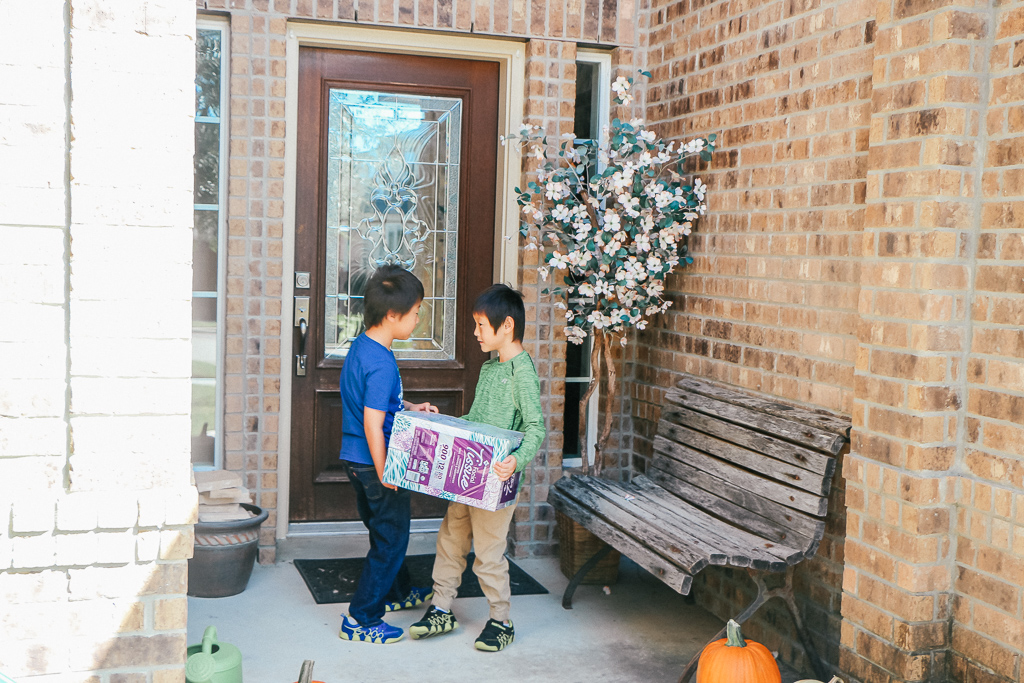 We love the convenience of buying in bulk at Sam's Club…when you know you're going to need a lot of one item, buy a lot of that item. Makes total sense, right? 'Tis the season (or should I say tis the SNEEZIN) where we're stocking up on all kinds of goodies for the holidays, so why not stock up on the things we'll need when the cold and flu hits?
Top-rated Members Mark Premium 12-pack of 3-ply Facial Tissue is plush, durable, gentle, thick, and absorbent to stand up to the toughest colds and worst allergies…and two little boys who are rough on everything, including tissues.
Member's Mark 3-ply facial tissues are strong…but easy on the skin. No one likes rubbing sore noses with something that doesn't feel good and you won't find that with this product.
And how about these cute new designs? I love a box of tissues that go with my seasonal decor. Blowing your nose or sneezing isn't ever going to be fun, but at least the box can look cute in your house. Put this in every room and no matter what, you can be confident that you're ready and comfortable for when colds happen.
This awesome package has over 900 tissues…that's a lot of sneezing and nose blowing! I hope we don't need that many tissues this year, but if we do, we are ready!
Want a sneak peek of the Spring/Summer box hitting the shelves of Sam's Club soon? Check this out: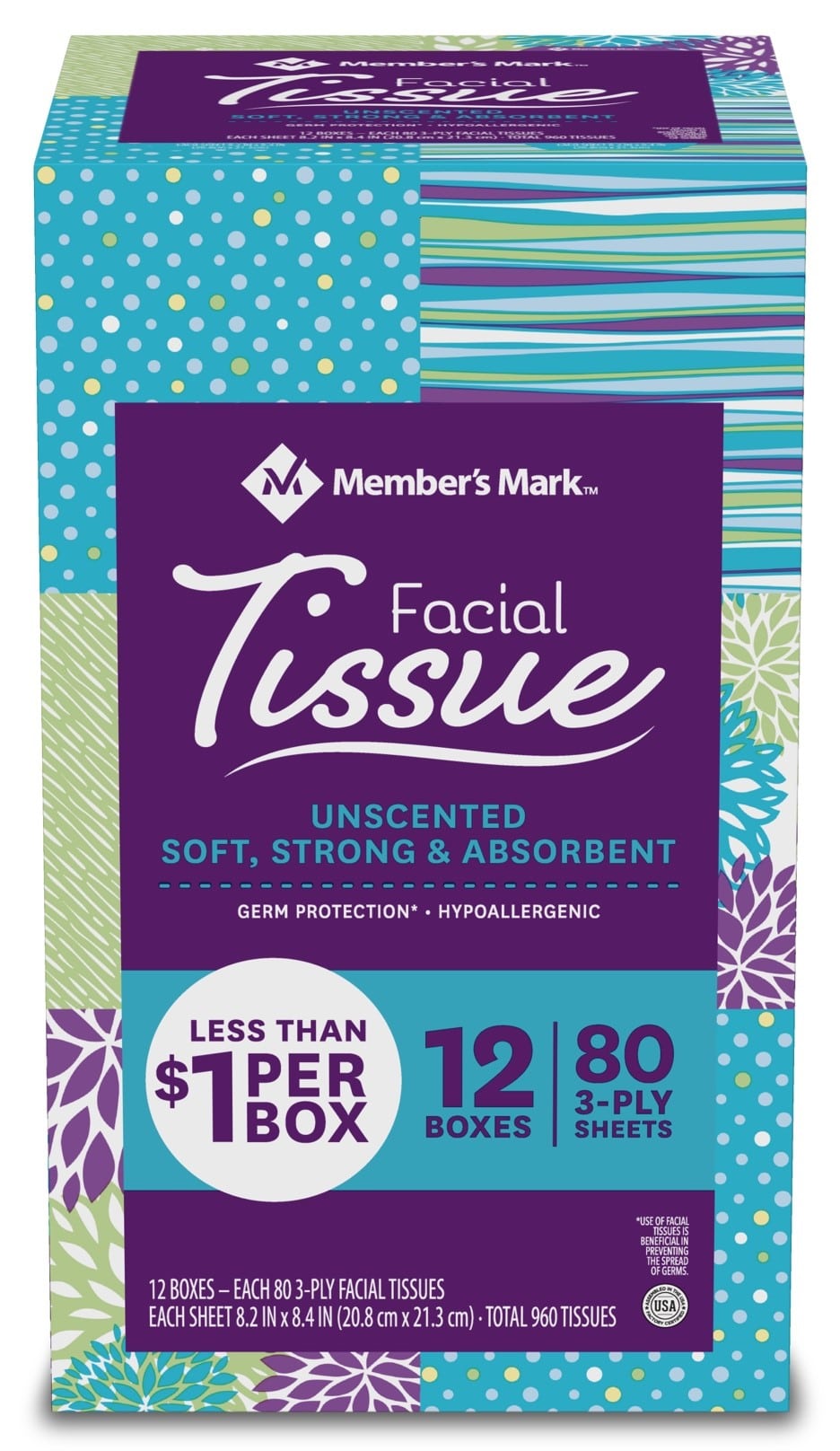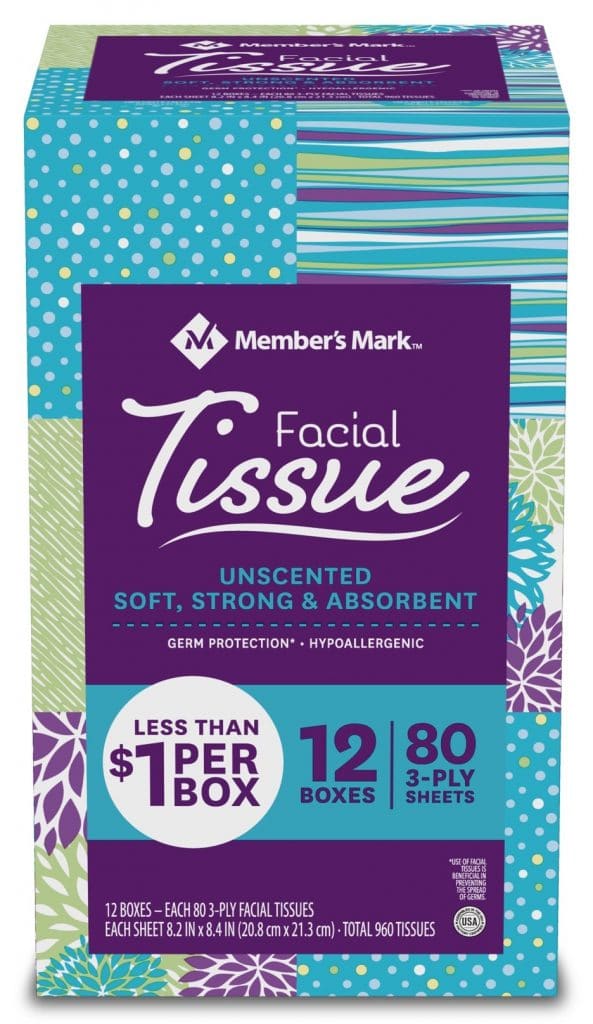 3. Think the logistics through before you need them
Getting sick is always accompanied by hassle…aside from the hassle of being sick in the first place. Deciding whether a kid is sick enough to miss school, what the school's policy is on illness related absences (our school requires kids to be fever free for 24 hours+ and won't formally excuse an absence without a doctor's note) and come up with some sort of plan for how you're going to handle work commitments when you have sick kids at home.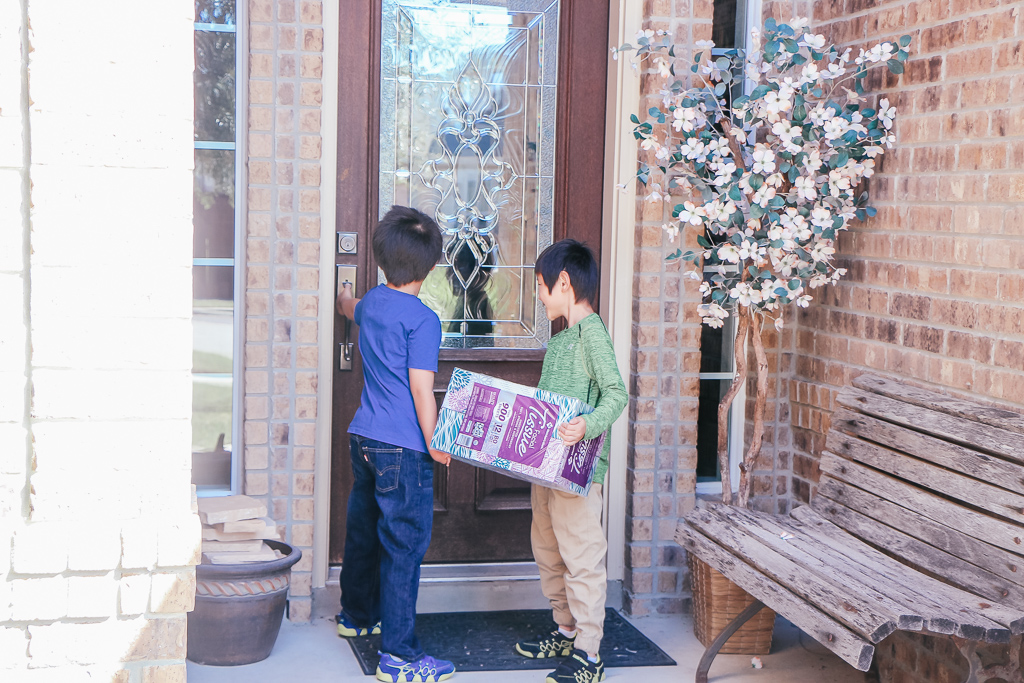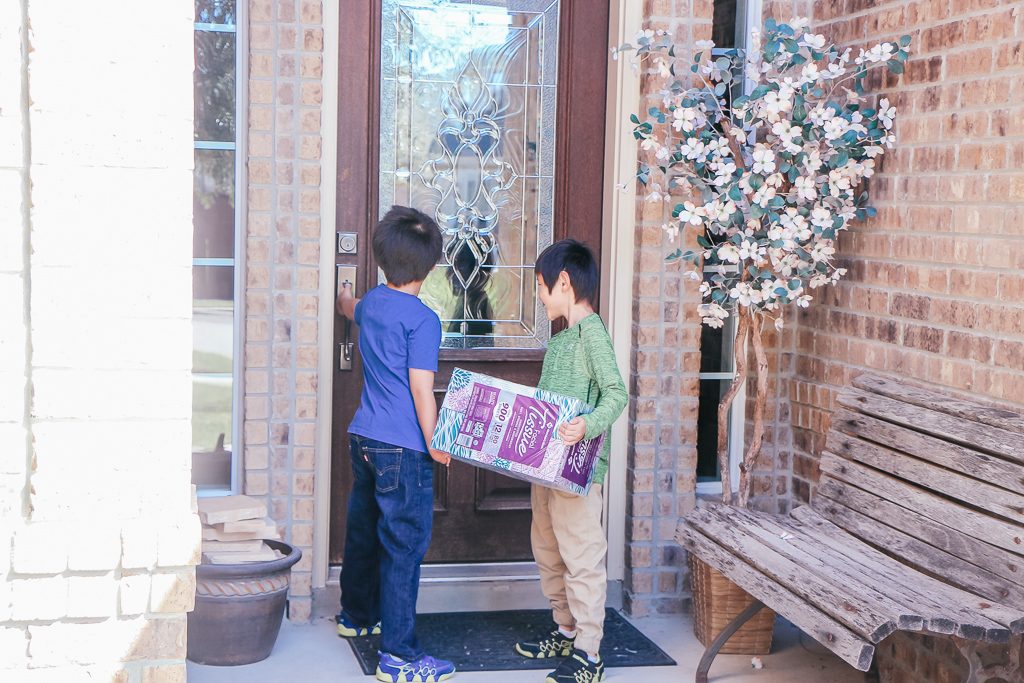 I work from home so I'm the default person to be the caregiver if one of my kids can't go to school, but my kids ALWAYS get sick when I've got some sort of out-of-the-house commitment, so it requires some juggling of schedules with my husband. You never really know what the particulars are going to be ahead of time but it helps to talk some things through before the first signs of sniffles hit.
4. An ounce of prevention…
As I said, I'm a big believer in the "not if but when" philosophy when it comes to colds, there are some things you can do to arm yourself. Practice good and frequent hand hygiene (because kids are gross and they wipe their noses and touch everything around them) get good nutrition and get regular rest and exercise. I believe a strong healthy body can ward off some illnesses or make the bugs you do catch a little less miserable. And sometimes, a little less makes a big difference.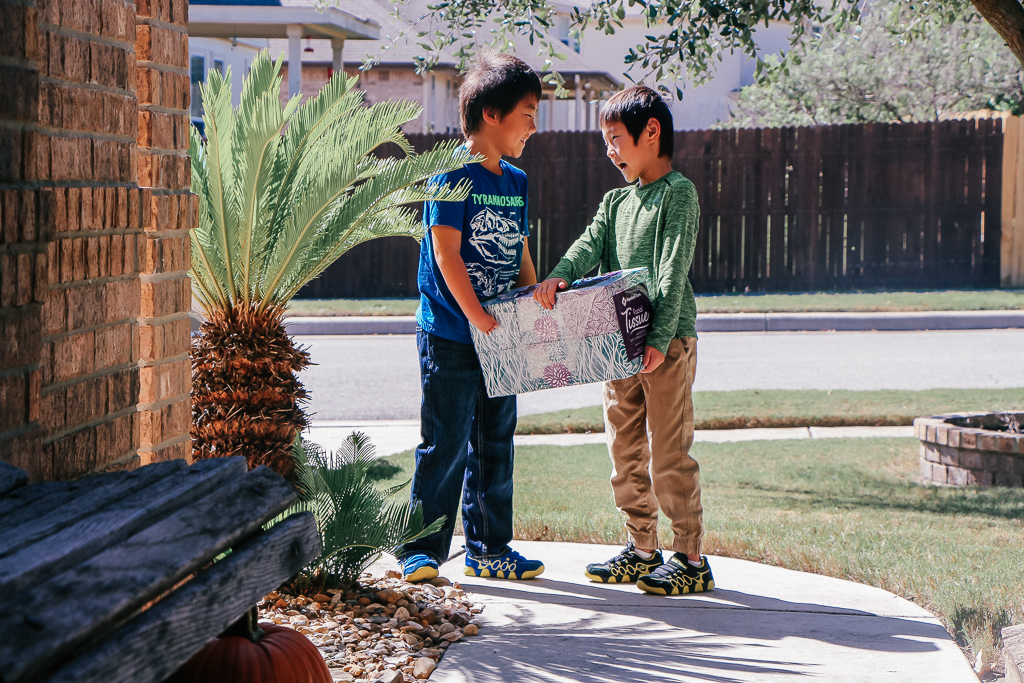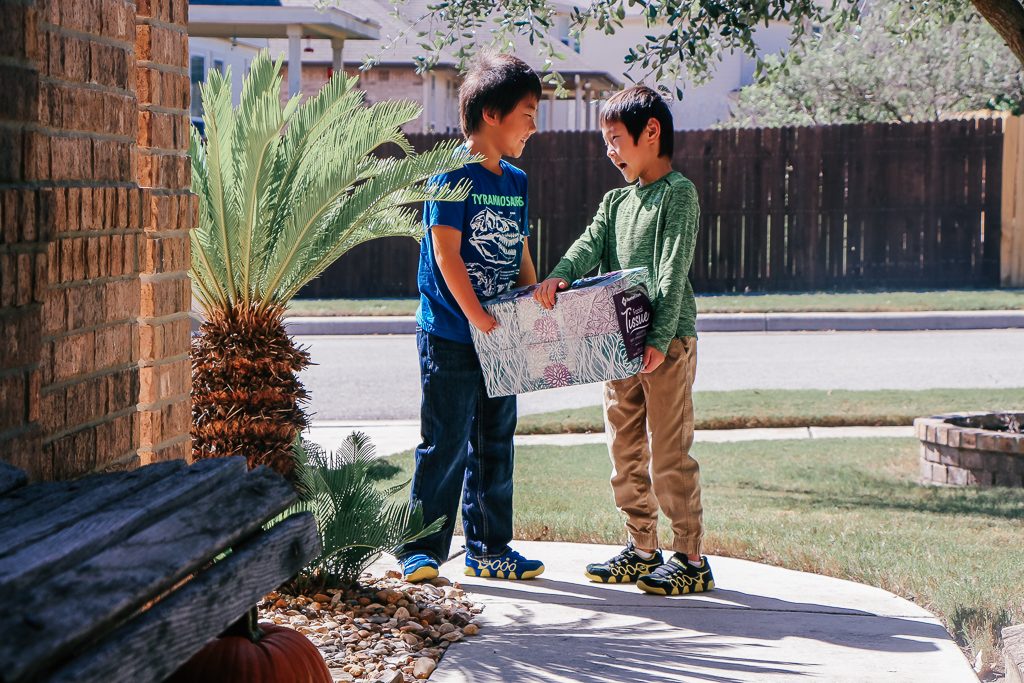 This is a crazy busy season and will probably be made more hectic (for most of us). Make it easy on yourself and use Sam's Club to stock up on all the essentials you'll need…including the things you'll need when someone in your family is down with the cold and flu . Take the steps and get ready for cold and flu season right now.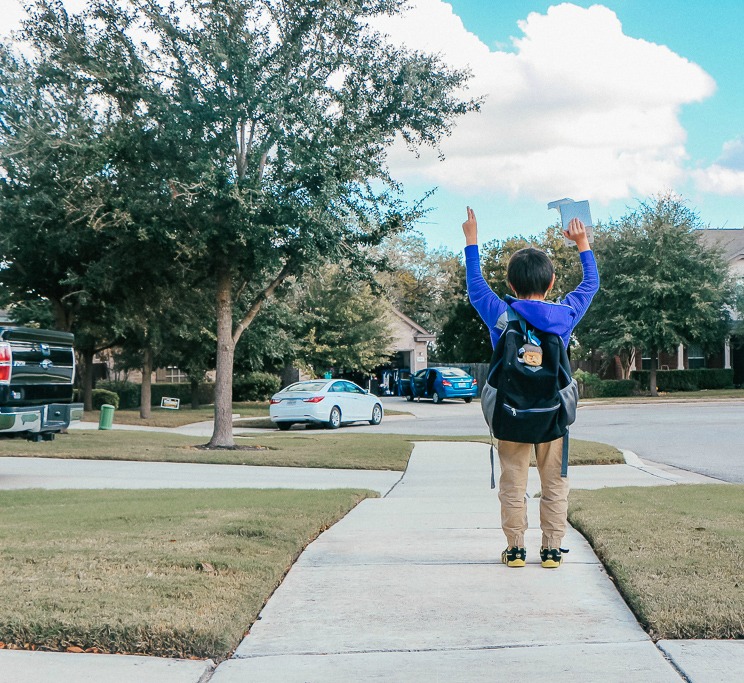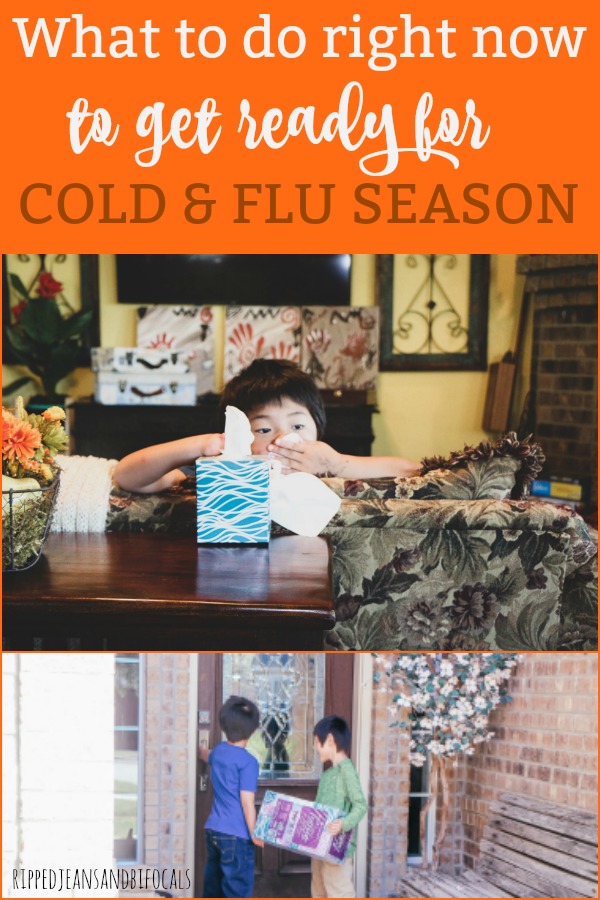 This a sponsored post written by me on behalf of NEW 3-ply Member's Mark facial tissues. I hope you check them out at Sam's Club!