Gifts for the Travel Lover
(This post may contain affiliate links. Read my full disclosure.)
Travel is back and if you've got a travel lover on your list, chances are they're busy planning a trip. These gifts for the travel lover are the perfect balance between fun and practical.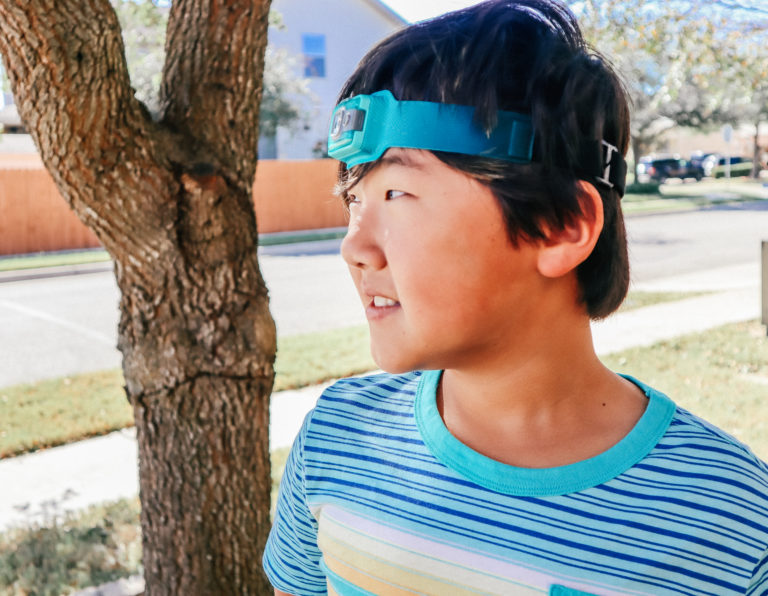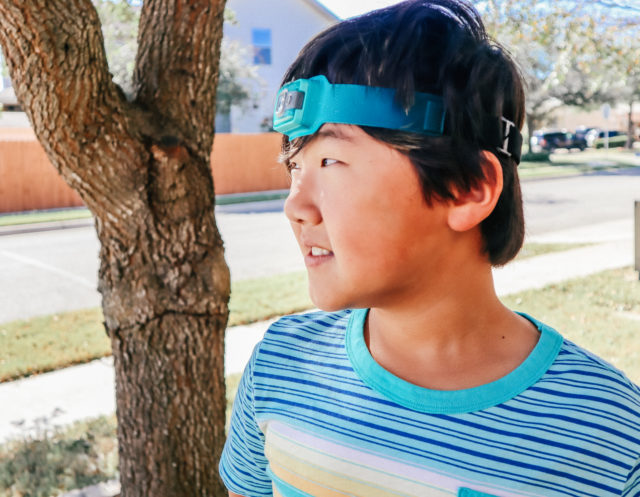 Cool Gifts for the Travel Lover on Your List
I hope you enjoy this list of gifts for the travel lover. Bookmark and check back often so you don't miss new additions to my list.
We are a participant in the Amazon Services LLC Associates Program, an affiliate advertising program designed to provide a means for us to earn fees by linking to Amazon and affiliated sites. This post may also contain affiliate links to other websites. If you make a purchase, the seller pays us a small commission.
Featured:
Outdoor Products Daytrip Backpack
If you are looking for a durable, nice-looking backpack at a great price, this backpack checks all the boxes.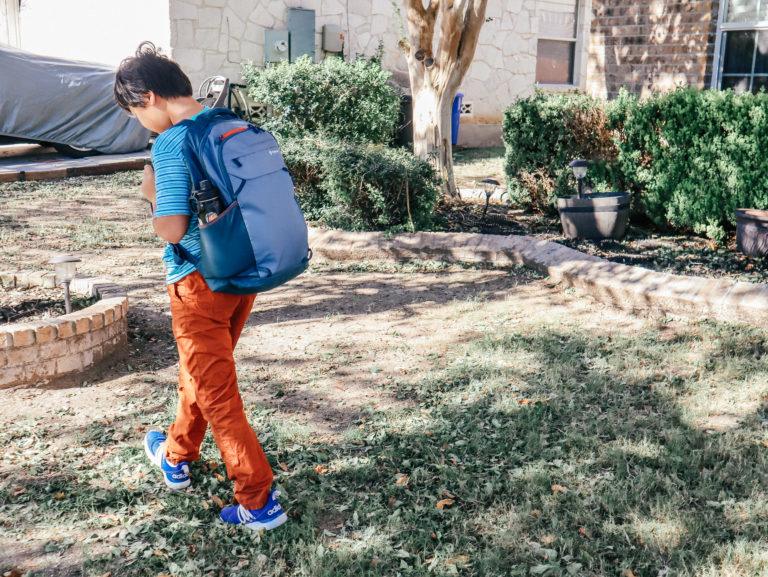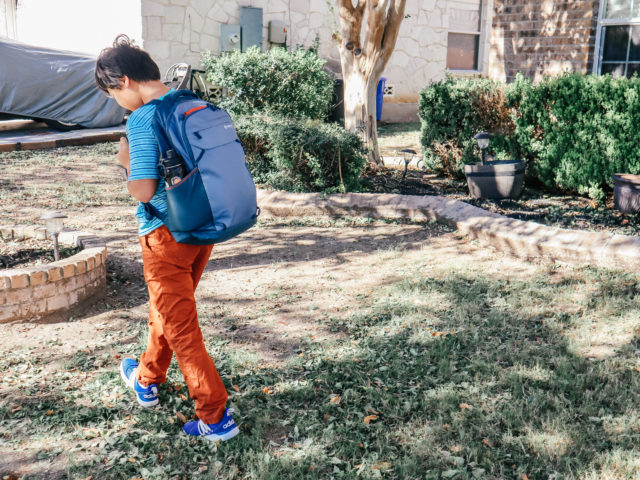 It's very lightweight, which makes it a great daypack or a weekend bag. It's got enough compartments to keep your items separated or organized. It's also eco-friendly and is made of recycled plastic bottles! We use way too much plastic, even though we try and limit that. This makes kind of initiative makes me feel slightly less guilty.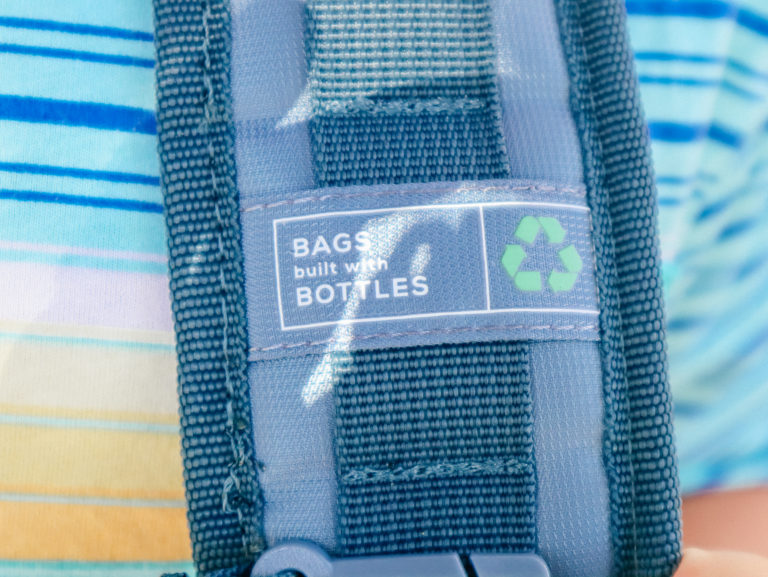 73 Originals Super Duffle Bag
If you prefer a duffle bag over a backpack or a hard-sided suitcase, this duffle bag from 73 Originals is very roomy.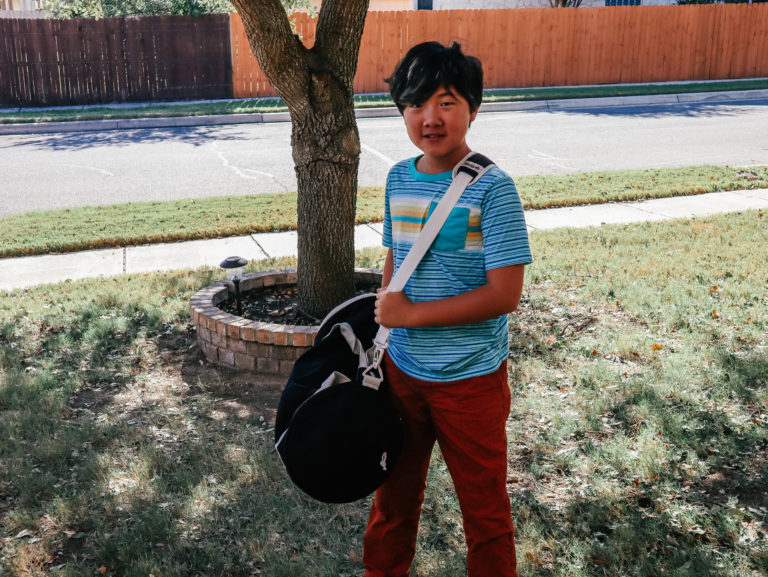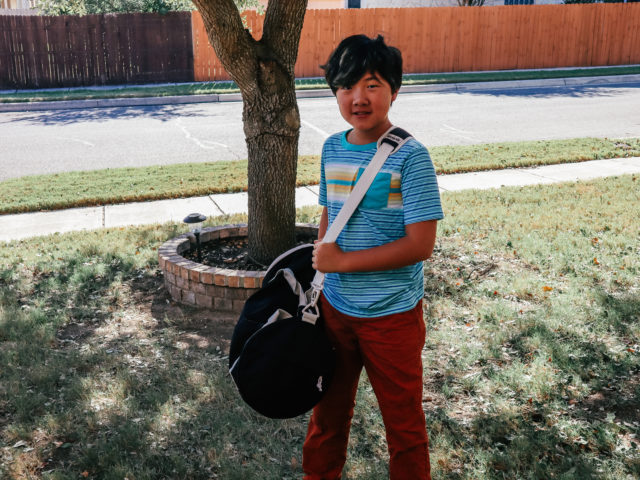 This water resistant duffle comes in two colors – we like the black because it shows less dirt. It's got lots of pockets and compartments so it's easy to keep your shoes and dirty clothes separated. It has leather accents and the shoulder strap comes off if you don't want to carry it this way.
We took this on a weekend road trip and thought it was perfect. You can easily fit clothes and toiletries for one person for 2-3 days in here, plus the soft sided style makes it easy to pack in your car.
Looking for more gift guides? Check out these:
Gift guide for charcuterie lovers
1. Lands End Canvas Tote Pet Carrier
If you're looking for gifts for the travel lover who doesn't leave home without their furry pal, this Canvas Dog Carrier provides your small dog a comfy home away from home. Along with the cutout for his head, it has a firm, fleece-covered bottom for easy standing (rip-grip tape keeps it steady, and the fleece removes for washing).
2. American Tourister Storm Trooper Spinner Luggage
Star Wars fans will love to travel with their gear packed inside this sleek hardside spinner case from American Tourister. Head off to a Galaxy Far Away in style.
3. The Travelers Playbook: A World Travel Journal
You booked the trip and packed that beautifully bound new journal to record your adventures…but whenever you tried to write, you didn't know where to begin. This Traveler's Playbook will help keep your thoughts, experiences and memories organized. You'll find a dedicated page for each country, a master tracker to build your touring timeline, checklists for locations visited, and pages to record new friends and discoveries. There's also an ultimate bucket list and a color-in world map to show you where you've been and map out where you're headed next.
4. Cork Globe For The World Traveler – Uncommon Goods
Gifts for the travel lover can be a gift that makes travel easier or a gift that helps them enjoy the memories at home. Spin through memories of your past journeys and plot future adventures in three-dimensional style with this colorfully detailed cork globe.
5. National Parks Camera Strap
Featuring imagery from 11 national parks—Joshua Tree, Yosemite, Redwood, Mount Rainier, Crater Lake, Saguaro, Glacier, Zion, and Grand Teton complete the illustration—this adjustable strap supports the heaviest of camera bodies. Crafted from ultra soft and comfortable vegan suede and leather, it can be worn as a sling, neck, or shoulder strap that protects your body from strain even during the most vigorous journey.
6. Adventures Keepsake Box
This unique box is created to store all your adventurous memories. You can keep photographs, plane tickets, stubs from concerts… everything will be kept in one place and you can revisit your memories again and again.
7. Jewelry Case
Gifts for the travel lover can be practical and stylish, like this large size jewelry case that gives you that extra room to pack your more substantial pieces. On the go but your purse has limited room? – Take the clip-out zipper traveler pouch, capable of holding watches, bangles, larger earrings and necklaces. From the timeless design to the durability, this jewelry organizer is sure to impress your loved one this holiday season.
8. Personalized USA Photo Map
Personalize your own 50 States Photo Map then add photos from each of the 50 US states to capture a lifetime of memories and create a one-of-a-kind map showing where you've been. This is one of those great gifts for the travel lover that can be proudly displayed in the home and enjoyed for years to come.
9. Vintage Map Magnets
Choose places you've lived, places you'd like to live, have traveled to, or places that just mean something to you! These vintage map magnets would also make a great stocking stuffer or a gift exchange gift.
10. Personalized Travel Charm
"Have a Safe Flight. I Love You. Love, _______" – good luck pocket token or wallet keepsake. These personalized travel charms are a special gift to give to someone that's going away, a child flying alone, or someone whom you want to know you are thinking of them! Tuck it away in your wallet, purse or pocket for a special reminder that they're loved and thought of.
These simple charms are perfect gifts for the travel lover frequently on the go.
11. Travel Blanket
This is one of those gifts for the travel lover that can be used while traveling and at home.
This cool travel blanket is a tube blanket. When you are traveling, camping or having an overnight, what you really want is to trap your body heat to keep you warm. It provides privacy during sleepovers and wraps you securely. Use it as a scarf, drop it down and it's a wrap, drop all the way down and you have your blanket!
12. Packing Cubes
No list of gifts for the travel lover would be complete without packing cubes.
I'm a big fan of packing cubes. You can separate your different clothes with packing cubes of multiple sizes and vivid color options. This helps you avoid misplacing items and make full use of the space in your luggage. These come in several colors.
13. Vaccination Card Protector
This vaccination card protector adopts a reusable sealed lock, you can easily open or close the vaccine card protector, and the transparent card protector can quickly display the vaccination record. It is also accessible for barcodes & QR codes to be read with a scanner reader through a visible clear protector window.
14. Luggage Scale
Overpacking can result in the traveler shelling out extra money. Avoid airline fees with this luggage scale. Capacity: 110lb
15. Collapsible Travel Bottles
Enjoy various capacities and sizes depending on your own needs with these leakproof travel bottles, which have an innovative collapsible design, being extended from 42ml to 88ml within seconds. Super-great space savers.
16. Crazy Cap Water Bottle
This water bottle is a stylish stainless steel water bottle + water purification system. It has a rechargeable UV cap that allows an adventurer to clean and sanitize water. It can also sanitize surfaces, such as airline trays. Crazy Cap comes in a variety of colors and has personalization options.
17. Travel Laundry Bag
This liner bag is perfect so you don't have to see (or smell) your dirty laundry while you're traveling. These are cute and whimsical and come in several fun colors.
This is also a great gift idea if you have a college student – it works for travel or the dorms.
18. Memory Foam Travel Pillow
This Dot&Dot travel neck pillow is versatile and is convertible. Use it to support your head, back, shoulder, or cervical spine during while traveling or at home.
19. Vintage Travel Poster Puzzle
This fun puzzle features a montage of brilliantly colored images in the style of vintage travel posters. This challenging pastime is a marvelous way to reminisce about family voyages, make big plans for dream vacations, or just indulge your imagination.
20. Periodic Table of States Plate
Your love for your state goes deep. You could say it's at the atomic level. Show how you feel about your home state with this playful platter featuring the elements that make it special.
21. World Map Earrings
These earrings are perfect for the traveler who loves a little bling. They also make a great stocking stuffer. Showcase your love of travel whenever you wear this cartographic tribute to Mother Earth.
22. City Skyline Votives
A city lover knows: The most magical time to gaze at a skyline is just after dusk, when the lights blink on like a thousand stars. Now you can take a turn at lighting up your favorite place with this skyline votive. Minna and Pankaj Nagpal craft their urban-inspired design from recycled glass, decorating the outside with their illustrations. Place a tea light inside to see your city aglow or set the votive out by itself as an ode to the place that stole your heart. Made in India.
23. The most awesome travel/tent light EVER
The BioLite AlpenGlow 250 is the ultimate light for adventure seekers. It's very sturdy and has a hook you can use to hang it up at your campsite. There are several options for brightness and color, including a really pretty blue/pink dual light. It comes with a USB charging cord. If you know someone who loves to collect new camping gear, this won't disappoint.
24. BioLite 330 Headlamp
This headlamp comes in a variety of colors and allows you to navigate hands free in darkness or low light. There's an articulating bezel that angles the beam, which allows you to put the light on your path. There's also a reflective strip for rear visibility.
25. BioLite Charge 80PD
If you need a rugged and dependable power bank for your outdoor adventures, this is one to look at. Going off the grid or unplugging doesn't mean you don't need charging power. With most adventure lights being charged with a USB cable and reliance on apps to check into parks and campsites or navigate trails, you've got to have power. This power bank has five full smartphone charges.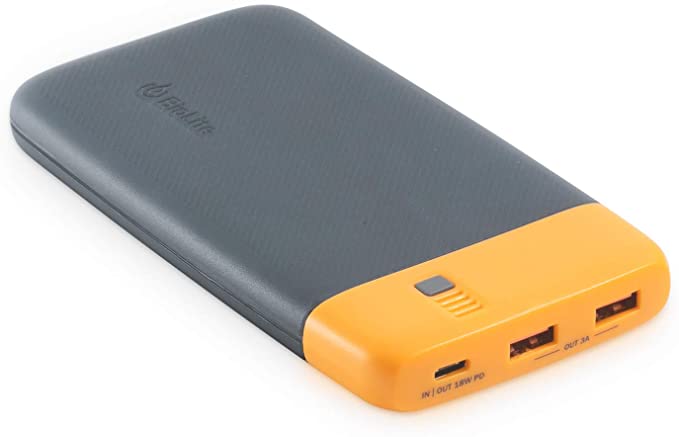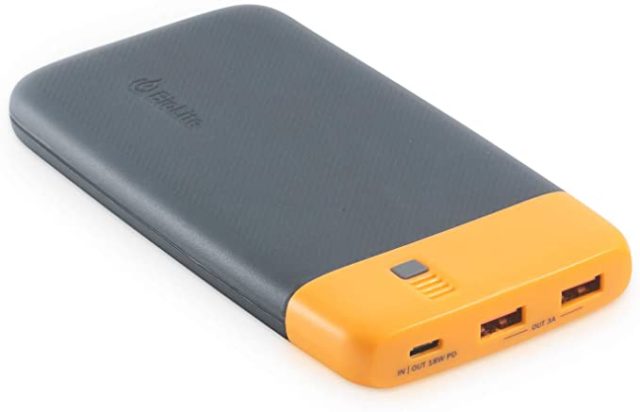 You might also like: