18 Fun Gifts for the Home Chef
(This post may contain affiliate links. Read my full disclosure.)
Do you need to buy a gift for someone who loves being in the kitchen? Here are 18 practical and fun gifts for the home chef to simplify your gift buying this year. Buy early!
18 Gifts for the Home Chef
There are picks for gifts for the home chef at a variety of price points here, from under $15 (stocking stuffers, gift exchanges, and shoppers on a budget) as well as some fun splurges.
There are lots of things on this list I don't have but want and that I always say I wouldn't buy for myself because its too much of a splurge. When it comes to kitchen equipment, sometimes more expensive gear is better quality and worth it in the long run. Sometimes, the cheaper items work just fine and last forever. Whether you're looking to splurge or punch pennies on a gift for yourself or your favorite home chef, I think you'll really love my picks.
We are a participant in the Amazon Services LLC Associates Program, an affiliate advertising program designed to provide a means for us to earn fees by linking to Amazon and affiliated sites. This post may also contain affiliate links to other websites. If you make a purchase, the seller pays us a small commission.
Featured Item: Designer table linens from Loom & Table
These beautifully crafted table cloths, napkins and runners make awesome gifts or something to buy for yourself to dress up your table. The Loom and Table linens are fine quality and elegant and best of all, they're NO IRON.
1. Handmade Garlic Smasher
Home chefs, this Handmade Garlic Smasher is your new best friend. This thoughtfully designed crusher is ready to assist with all your garlic-centric recipes—which, of course, are the tastiest ones. Crafted from maple wood and designed to fit easily in the palm of your hand, it's ideal for removing the hull from garlic, then mashing the cloves to release the essence and oil those delicious dishes need. Handmade in New York.
2. Molcajete with Tortilla Basket
Thousands of years ago, people in modern-day Mexico's Tehuacán Valley began crafting molcajetes and tejolotes, mortar and pestle sets carved from volcanic rock. Find out why they're so well-loved with this authentic gourmet gift set.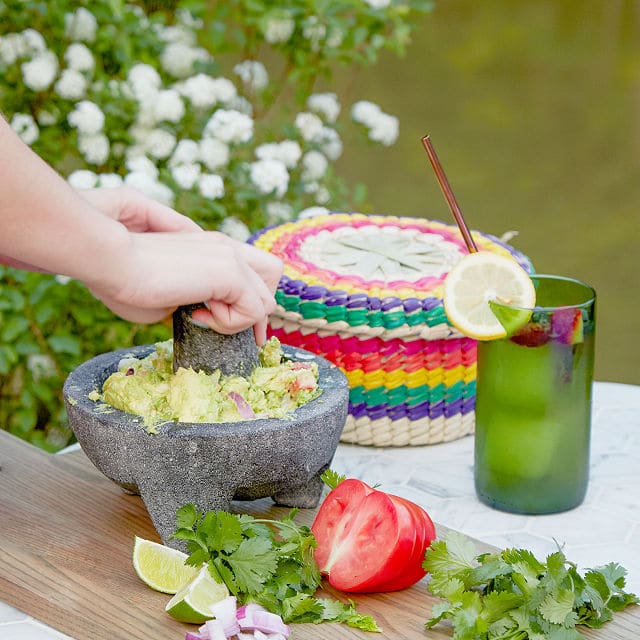 3. Bread Warming Blanket
Yes, you read that right. A Bread Warming Blanket.
This bread blanket is the best thing to happen for sliced bread. It keeps your favorite loaf warm and fresh for much longer than the traditional napkin. The secret is in the removable flax seed-filled pack: heat it in the microwave, place it in the blanket's pouch with your bread, and wrap it all up.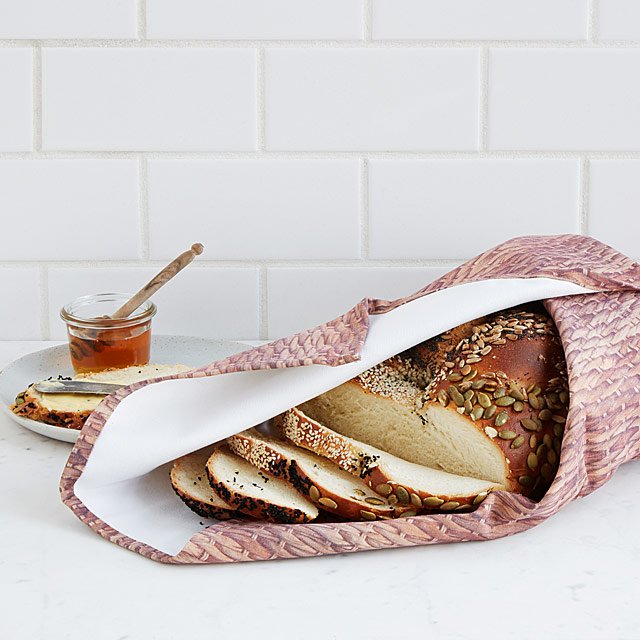 4. Everything Bagel and Cream Cheese Kit
Recreate New York City's classic breakfast staple from scratch with this easy-to-use kit, which includes all-natural ingredients and instructions. Prepare chewy, airy bagels—just the way they're meant to be—toast them and add schmears of freshly whipped cream cheese for a flavorful brunch treat everyone will love. You provide a few fresh ingredients, and our kit contains everything else you need to make a dozen everything bagels and homemade cream cheese.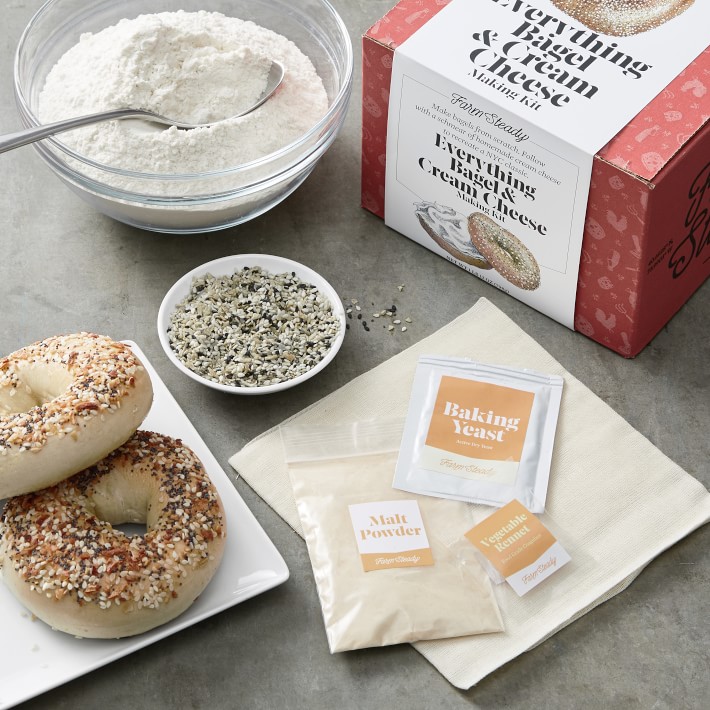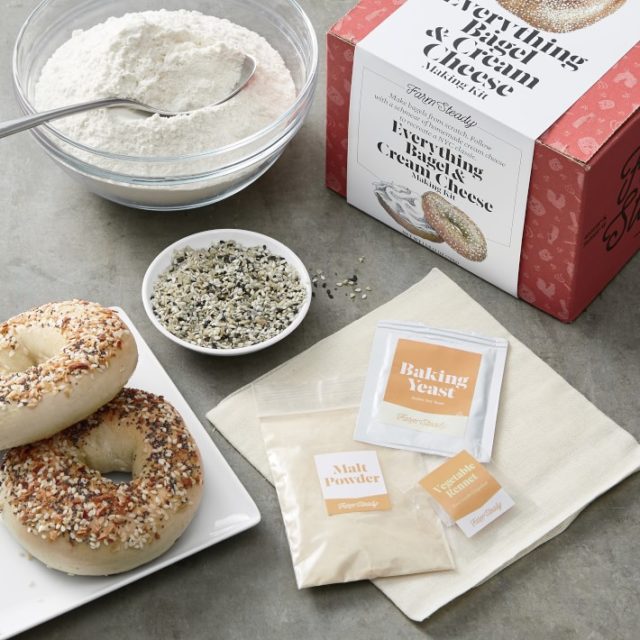 5. Pie Stencils
If you've mastered Butter Crusts 101 and Delicious Fillings 102, you need these pie stencils . Instead of going for an MFA in Intricate Lattice Work, just pop one of these delightful, reusable stencils over your cooled pie, dust with a topping of your choice (think: sugar, spice, everything nice), et voilà, a dessert that looks as good as it tastes.
6. FinaMill – Spice Grinder Gift Pack
Swap and grind different spices with just one hand with this FinaMill – Spice Grinder Gift Pack. No other spice grinder can do that. FinaMill is a great tool for cooking and it looks great on a dining table.
7. Pasta & Beyond, Automatic Pasta and Noodle Maker
Emeril's electric pasta maker is fully automatic – just one machine does the mixing, kneading, and extruding for you, making it easy and convenient to serve your family and friends up to 1 lb. fresh, homemade pasta and noodles in minutes, just add ingredients and this Pasta & Beyond, Automatic Pasta and Noodle Maker will do the trick!
8. Breville Sous Vide
The Breville Sous Vide is the smallest, sleekest sous vide tool available at just 11 inches tall and 1.1 pounds, with streamlined white body and finishes. Saves space: Half the size of other sous vide machines, it's small enough to slip into a top drawer.
9. Chef's Choice Electric Meat Slicer
Chefs Choice Electric Meat Slicer– Cast-aluminum and stainless steel slicer with gear-drive cool-running high-torque motor, 7-inch multipurpose stainless steel blade slices from deli-thin to approximately 3/4-inch slices.
10. COSORI Smart WiFi Air Fryer
COSORI Smart WiFi Air Fryer– Modernized Cooking: Winner of the 2019 Red Dot Award, the COSORI VeSync Pro Smart 5.8-Quart Air Fryer has built-in smart capabilities that allow you to remotely adjust settings and monitor meals from your smartphone.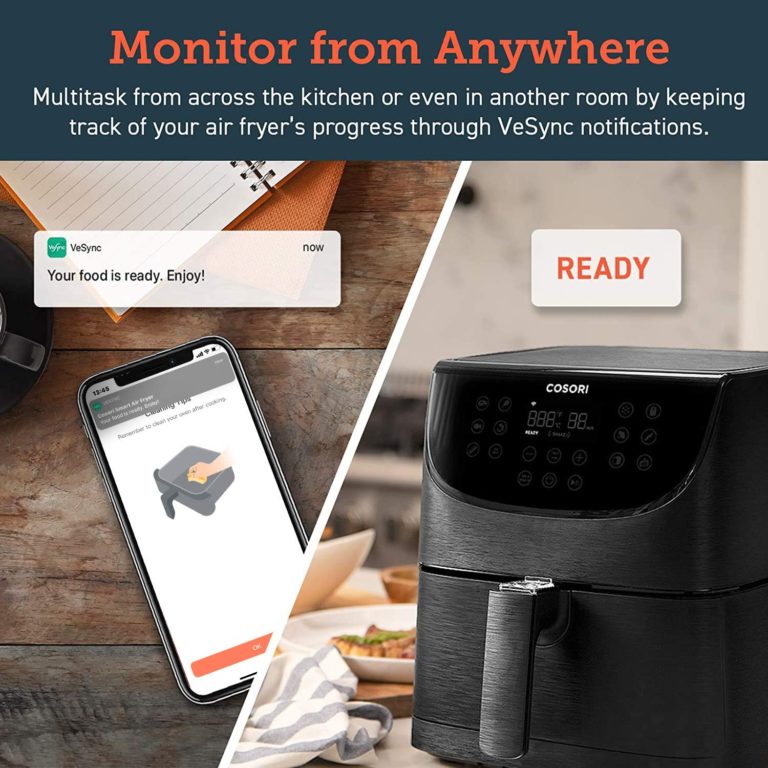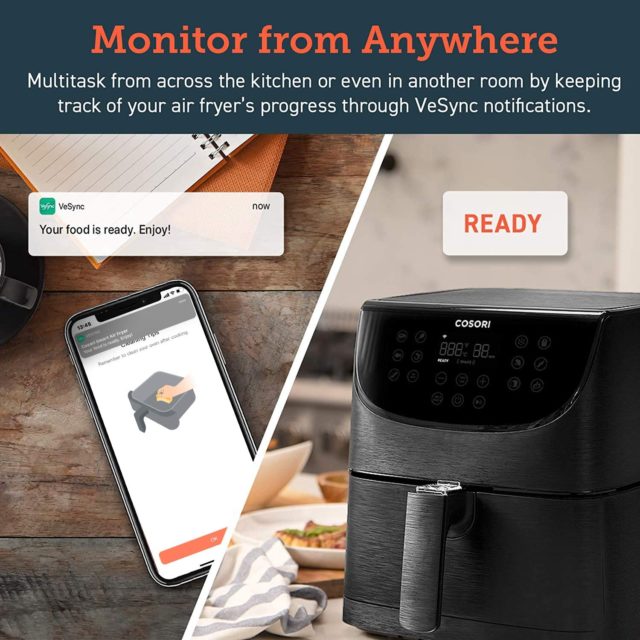 11. Over to Table Ceramic Bakewear
Oven To Table Ceramic Bakewear- Spooning fresh-from-the-oven meals into a separate dish is a pain (and often a very hot mess). Seamlessly serve dinner by taking this sleek bakeware dish out of the oven and nestling it into its fitted cork trivet.
12. Periodic Table of Flavor Rub Set
Periodic Table Of Flavor Rub Set– Know someone who's really in their element in the kitchen? This set of 12 spice blends and rubs will impress even the most discerning foodie. Featuring flavors ranging from Korean BBQ to Pink Peppercorn Lemon Thyme, there's something to please everyone's palate.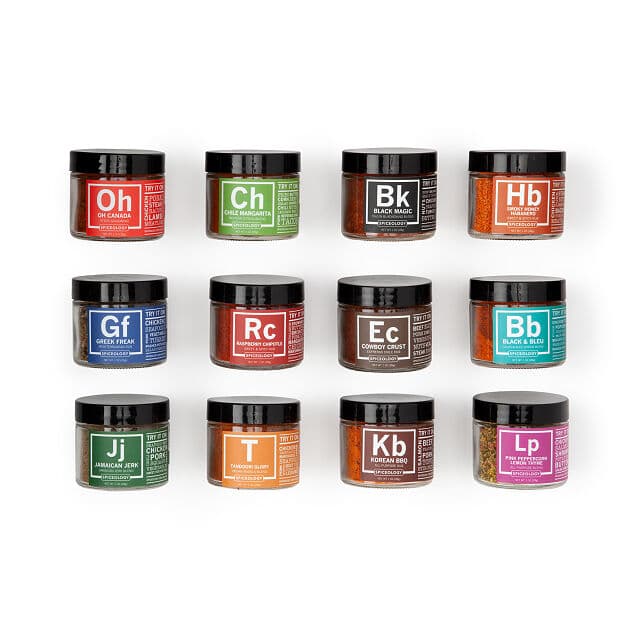 13. Infused Vinegar Collection
Infused Vinegar Collection– Flavored with black garlic, white miso, red miso, turmeric, and ramp (a rare seasonal standout that's like a garlic, scallion, and onion all in one), the set of five bottles offers a healthy way to give all manner of meals and snacks a delicious punch.
14. T-Fal Dishwasher Safe Cookware Set
T-Fal Dishwasher Safe Cookware Set– Set includes: 3 quart; Saucepan, 1 quart; Saucepan with Lid, 8 inches Frying Pan, 2 quart; Saucepan with Lid, 5 quart; Stockpot, Slotted Spoon, Spoon, 10 inches Skillet with Lid, 4 quart; Stockpot, 11 inches Frying Pan, Slotted Turner. Dishwasher safe: Exceptionally durable dishwasher safe cookware for easy clean up.
15. Airtight Food Storage Containers
Airtight Food Storage Containers– These air-tight food-safe keepers are not only ideal for storing dry foods such as flour, sugar, rice, grain, cereals, nuts, beans, snacks, pasta, spaghetti, noodles, coffee and tea and but they are also perfect for holding liquids such as water, juice, soup, and more. No need to worry about liquids spilling out, just push down the handle and let the airtight technology do it's magic.
16. Amazon Basics 18 piece Dinnerware Set
Amazon Basics 18 piece Dinnerware Set 18-piece round dinnerware set; service for 6. AB-grade porcelain; BPA-free; lightweight yet durable. Elegant white finish to complement existing kitchen décor. Safe in your microwave, oven, and freezer as well as dishwasher-safe
17. Butter and Cheese Huggers
I love these Butter & Cheese Huggers!
When you slice off a pat of butter or hunk of cheese, it has a few moments of glory. But when the rest goes back in the fridge, the uncovered end tends to lose its deliciousness, dry out, or worst of all, develop "refrigerator flavor." These silicone caps embrace the opened end of your dairy goods, keeping them fresh and tasty.
18. OXO Multi Purpose Scraper
OXO Multi Purpose Scraper– Great for cutting dough, sectioning crusts, scraping baking sheets, chopping veggies and more. Stainless steel blade includes quarter inch markings for easy measuring.
More gift guides