The Nutcracker and the Four Realms is the holiday movie you won't want to miss (10/9/18 Update!)
(This post may contain affiliate links. Read my full disclosure.)
The Nutcracker and the Four Realms is Disney's 2018 Holiday Feature Film that you need to put on your list of movies to see this year. Man, 2018 has been a stellar year at the movies and Disney is going to end the year with a bang (y'all know about Ralph Breaks the Internet and Mary Poppins Returns, right? More on them later) and just when I think the movies can't get any better…turns out they can.
This post may contain affiliate links. If you make a purchase (i.e. movie tickets) from my site, I may earn a small commission. 
This post contains updated info, so if you haven't checked out the very latest trailer that will indeed get you excited for the release of The Nutcracker and the Four Realms, if you're not already, keep on reading.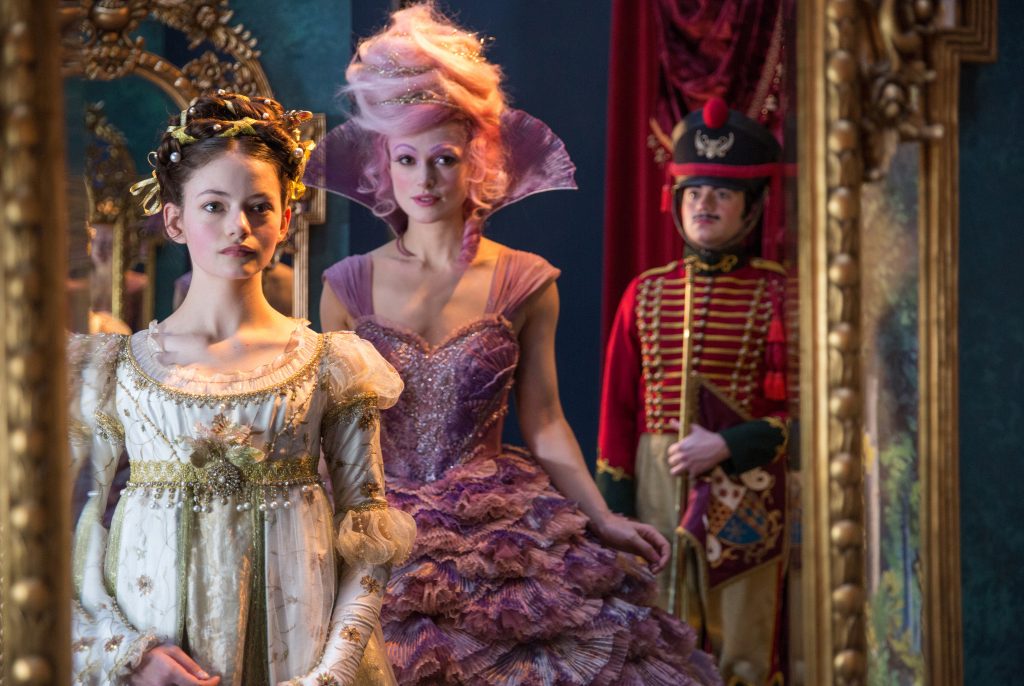 UPDATE! October 9, 2018!
I'm excited to share with you a new featurette called "Family Tradition," that includes interviews with Keira Knightley, Helen Mirren, Misty Copeland and Mackenzie Foy!

Also, tickets are available now! Get yours here.
UPDATE! September 4, 2018!
The final trailer has JUST been released and I am more stoked than EVER for the November 2nd release. Check it out:
Disney's The Nutcracker and the Four Realms is the holiday movie you won't want to miss
[Tweet "Check out the trailer for #DisneysNutcracker coming Nov 2"]
I just got done with a whirlwind press trip hosted by Disney and Marvel Studios for the world premiere of Disney's Christopher Robin (if you haven't seen it, GO!) and I'm already stoked for what Disney is throwing our way next.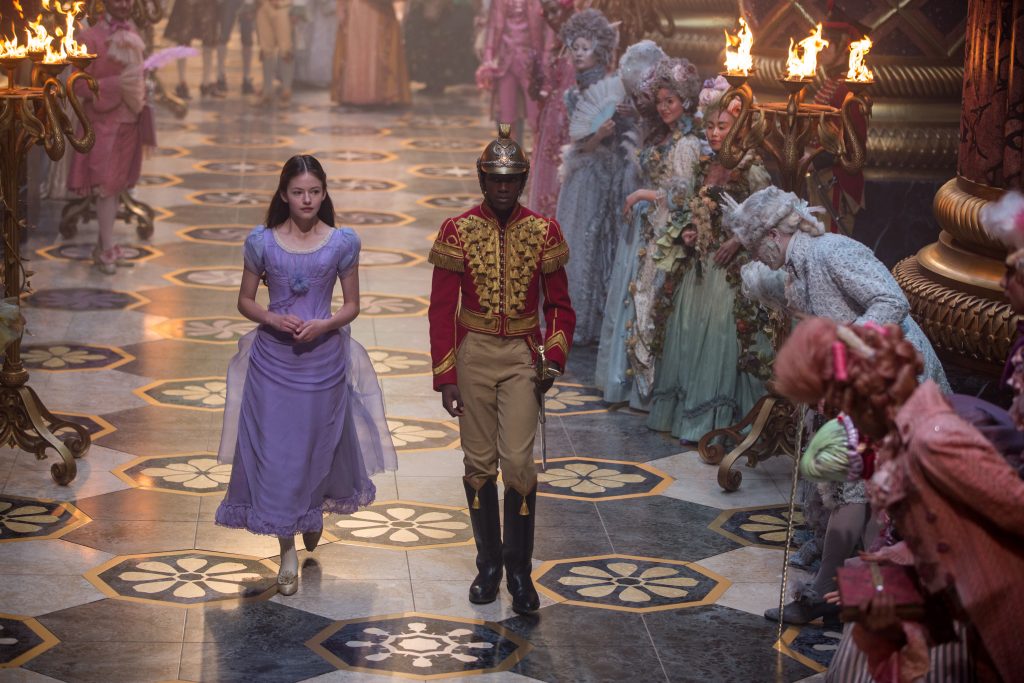 Now. Let me admit something. When I first checked out the lineup of Disney movie releases this year, The Nutcracker and the Four Realms didn't top the list of what I was excited about. I love the classic tale of The Nutcracker and I was…dare I say it…almost annoyed to see so many liberties taken with the story. I can be kind of a purist when it comes to classic tales. But, I came around. I hope you will too. Something tells me this movie is going to blow us all away.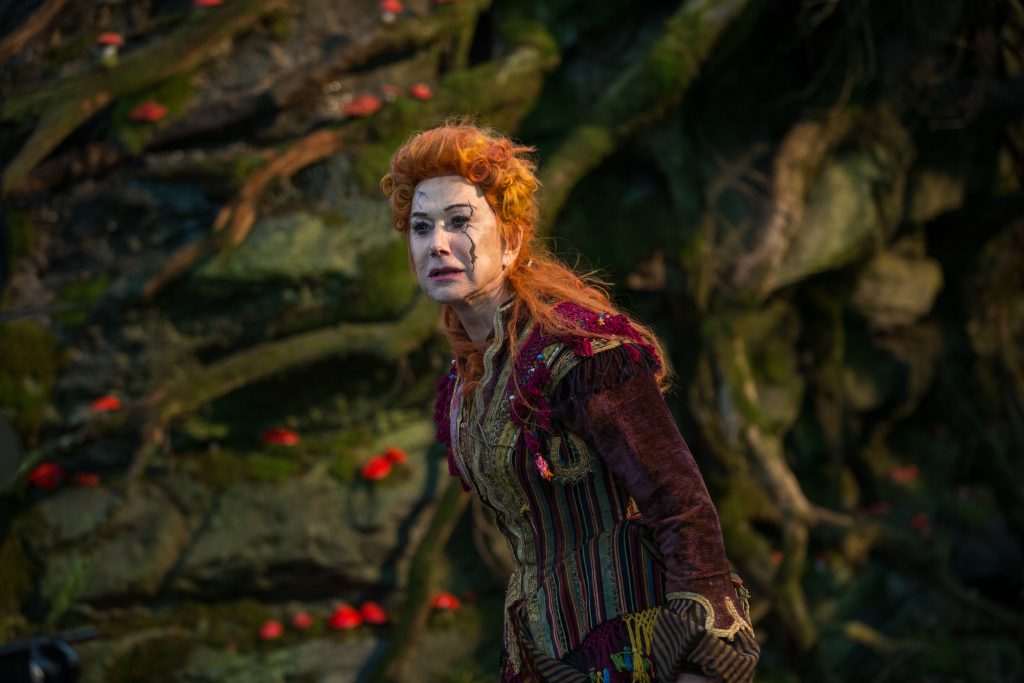 You know what convinced me? Well, besides the fact that Helen Mirren plays the ominous Mother Ginger – I love her as an actress and how versatile she is. What convinced me is the beauty of this movie. Check out the trailer and you'll see that it's quite the visual treat. The beauty is combined with excitement and energy and a story line that instantly draws you in. So, January 2018 me apologies for her "meh" attitude about this movie because she was clearly wrong.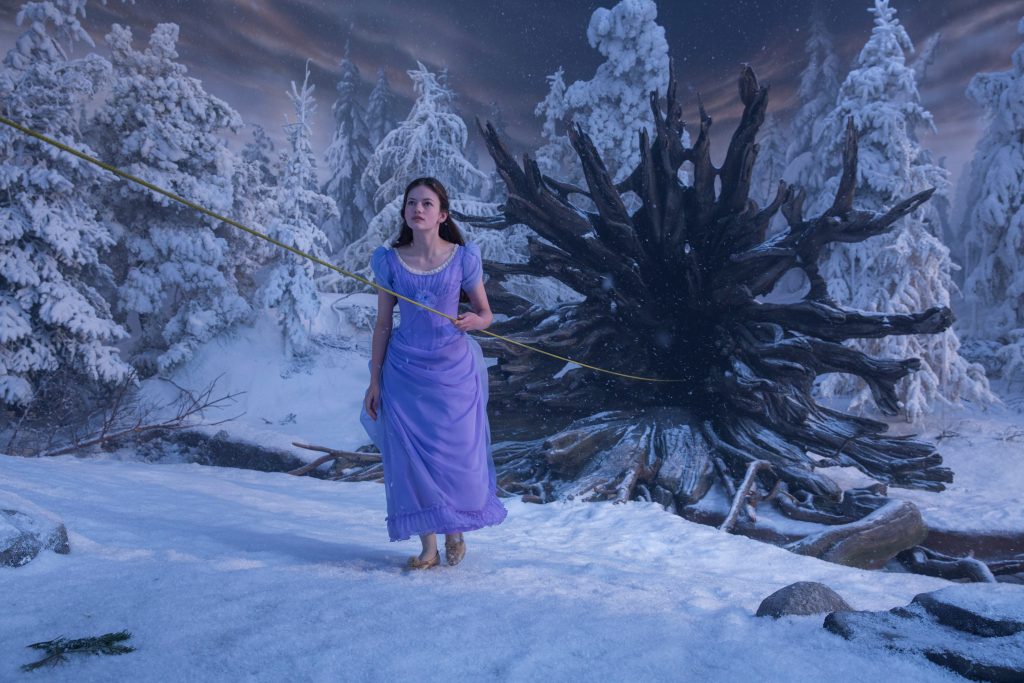 More about the Nutcracker and the Four Realms: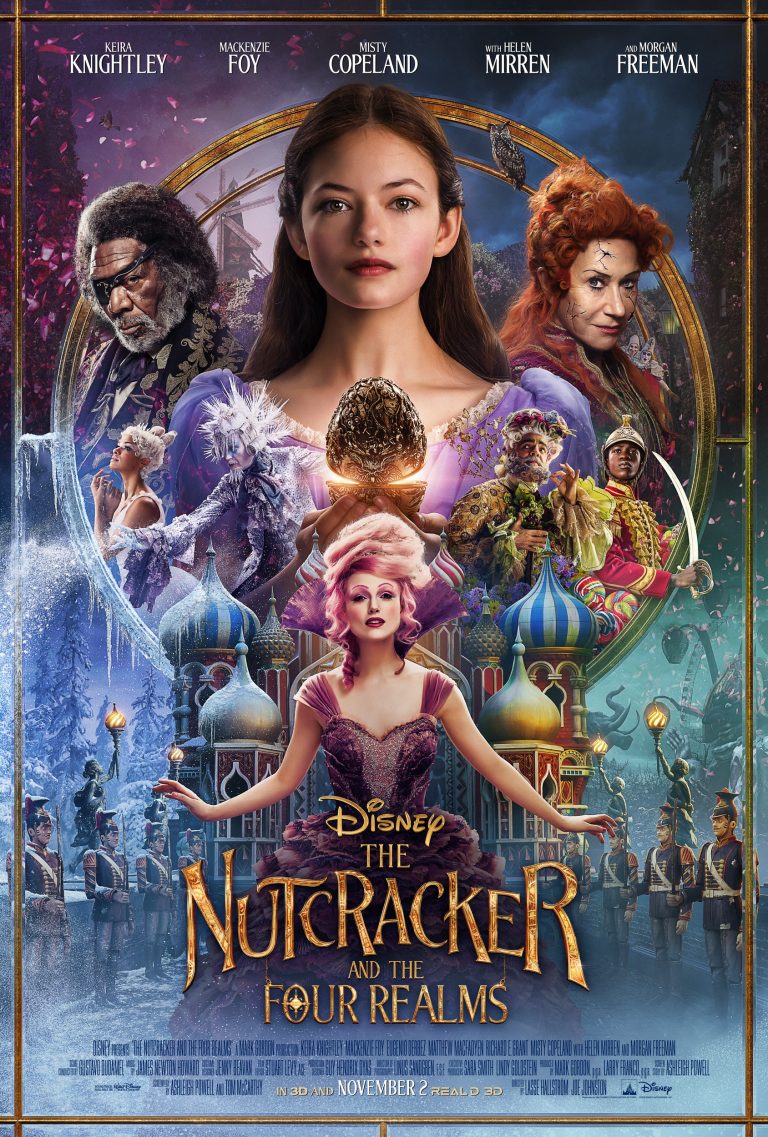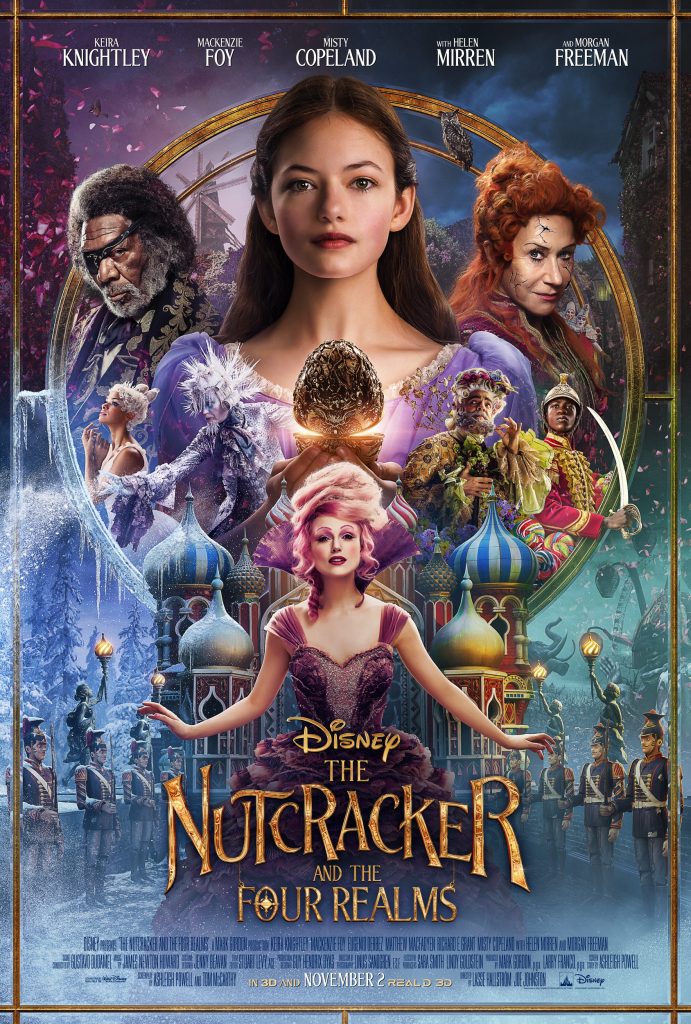 All Clara (Mackenzie Foy) wants is a key – a one-of-a-kind key that will unlock a box that holds a priceless gift. A golden thread, presented to her at godfather Drosselmeyer's (Morgan Freeman) annual holiday party, leads her to the coveted key—which promptly disappears into a strange and mysterious parallel world. It's there that Clara encounters a soldier named Phillip (Jayden Fowora-Knight), a gang of mice and the regents who preside over three Realms: Land of Snowflakes, Land of Flowers and Land of Sweets. Clara and Phillip must brave the ominous Fourth Realm, home to the tyrant Mother Ginger (Helen Mirren), to retrieve Clara's key and hopefully return harmony to the unstable world. Starring Keira Knightley as the Sugar Plum Fairy, Disney's new holiday feature film "The Nutcracker and the Four Realms" is directed by Lasse Hallström and Joe Johnston, and inspired by E.T.A. Hoffmann's classic tale.
Like THE NUTCRACKER AND THE FOUR REALMS on Facebook: https://www.facebook.com/DisneysNutcracker
Follow Disney Studios on Twitter: https://twitter.com/DisneyStudios
Follow THE NUTCRACKER AND THE FOUR REALMS on Instagram: https://www.instagram.com/disneysnutcracker/
THE NUTCRACKER AND THE FOUR REALMS opens in theatres everywhere on November 2nd!