14 Gifts for men that are hard to buy for
(This post may contain affiliate links. Read my full disclosure.)
I hear it every gift buying season: "Men are hard to buy for." For me, that's true. I'm always stuck on what to buy my husband. This list of gifts for men is designed to make it easier for you.
14 Gifts for men that are hard to buy for
I usually end up buying my husband clothes (to include restocking his underwear, white tee shirts and socks) or after shave. While these are practical gifts, they're not fun gifts he's excited to get. He loves power tools and all things tech but I have a hard time choosing those types of gifts for him since they're the kind of thing he researches and buys for himself. I handpicked this selection of fun things with him in mind, and I'm excited to share this list with you in the hopes it will make your gift buying a little bit less stressful. Enjoy.
We are a participant in the Amazon Services LLC Associates Program, an affiliate advertising program designed to provide a means for us to earn fees by linking to Amazon and affiliated sites. This post may also contain affiliate links to other websites. If you make a purchase, the seller pays us a small commission.
1. Lands End Dopp Kit
This classic travel kit tops my list of gifts for men.
This travel kit features a zipper pull that hearkens back to vintage Lands' End bags – plus a build and good looks that live up to the name. Use it to stow essentials on the counter and toss it right into your carry-on when it's time to move out.
2. Blesswell Skincare Products
This is a line of skincare products for men infused with CBD oil. You'll find face masks, scrubs, lip care, beard kits and more. If you think your guy isn't the type to enjoy a men's skincare line, why not give it a try? He might surprise you.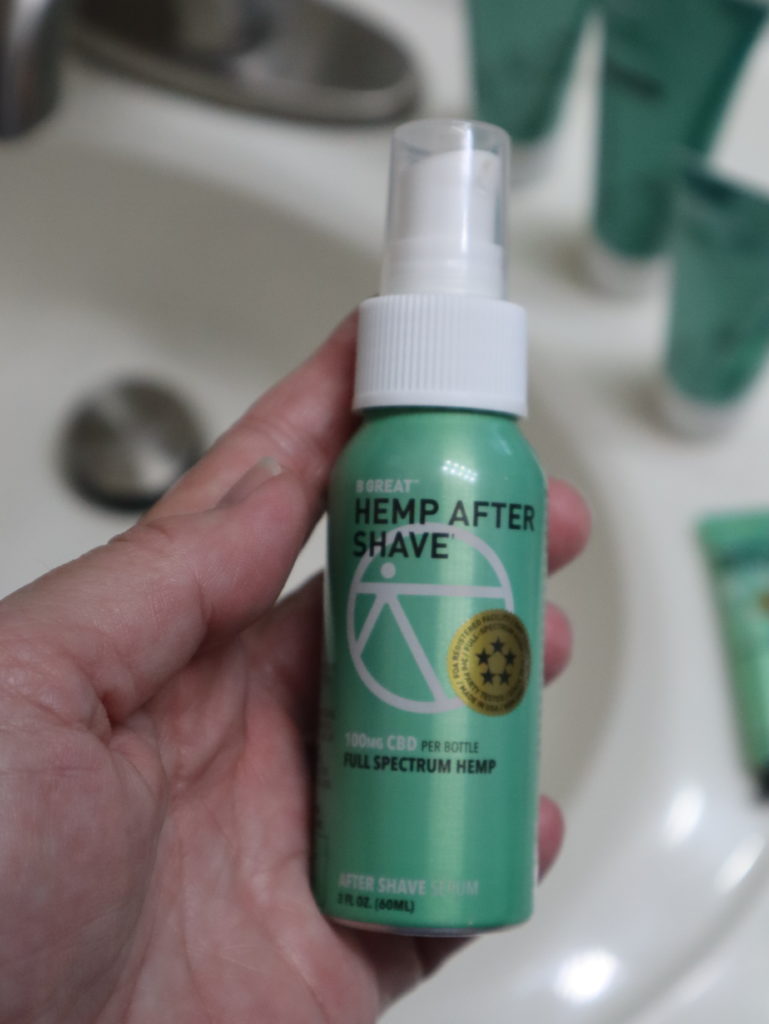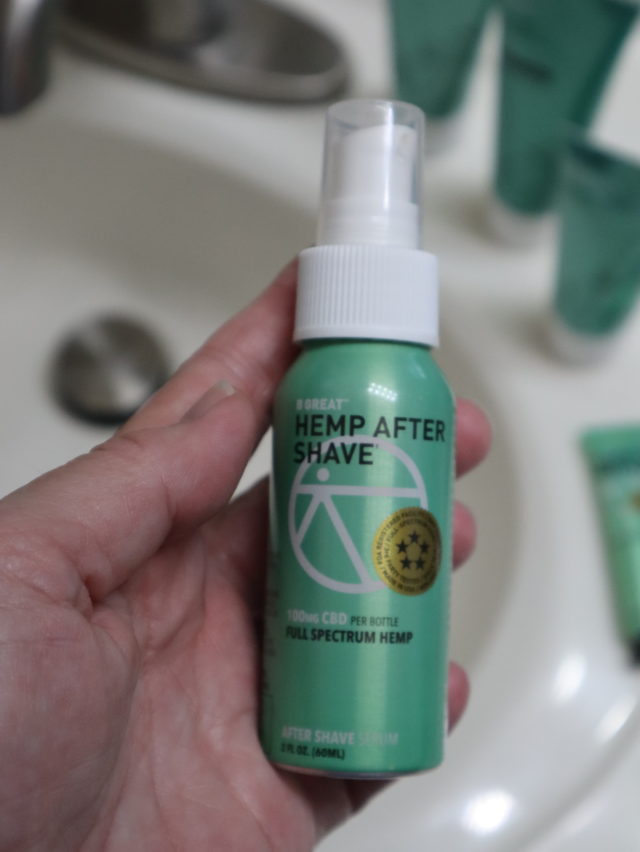 3. Folding Hex Key Set
The Husky 9-Piece SAE / 8-Piece Metric Hex Key Sets and 8-Piece Torx Key Set are designed to tighten and loosen hex and Torx fasteners. All folding key sets feature a comfortable grip for non-slip usage. The keys are made with hardened steel and feature a flat-end, industrial-quality design. Set includes 3 fold-up caddies, 1 SAE, 1 metric and 1 Torx covering sizes 5/64, 3/32, 7/64, 1/8, 9/64, 5/32, 3/16, 7/32, 1/4 in.; 1.5, 2, 2.5, 3, 4, 5, 6, 8 mm; and T9, T10, T15, T20, T25, T27, T30, T40. With this kind of range of sizes you will have a hard time finding a job you can't tackle.
4. Baseball Park Pint Glasses – Gifts for men who love baseball
Calling a baseball stadium just a building is like calling the Louvre just a museum. A true fan's ballpark is sacred ground, and these are a true fan's pint glasses. Each set of two ballpark pint glasses features an overhead map of an iconic MLB stadium in the team's two main colors. When you've taken your last sip, you'll see your team's logo at the bottom. They make a fantastic gift for the baseball lover who knows diamonds are forever.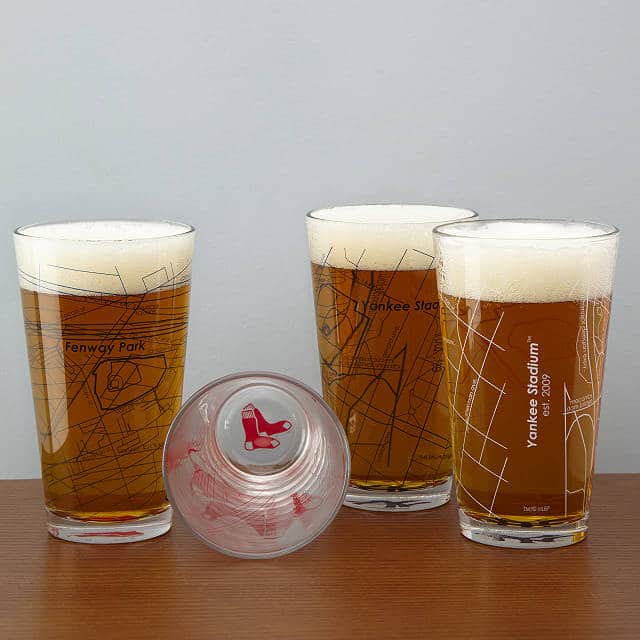 5. RFID Slim BiFold Wallet
This wallet is available with the finest full grain leather, top grain leather or vegan leather. It has a quick access ID window, fits 6-8 cards plus US bills with no bulk, and a minimal Pull-tab design to reduce bulk.
6. Beard Kit
This all-in-one one beard grooming kit is made of premium material, and a luxury gift box. The beard care kit is for all types of beards and mustaches!
7. The Mandalorian Phone Holder
I had to add a little Star Wars whimsy to this list of gifts for men!
The Mandalorian device holder that's ideal for charging your game controllers, phone & other compatible tech. Set on a rotating base.
8. Apple AirPods
Although this is a list of gifts for men, everyone loves AirPods and they are a hot gift item right now.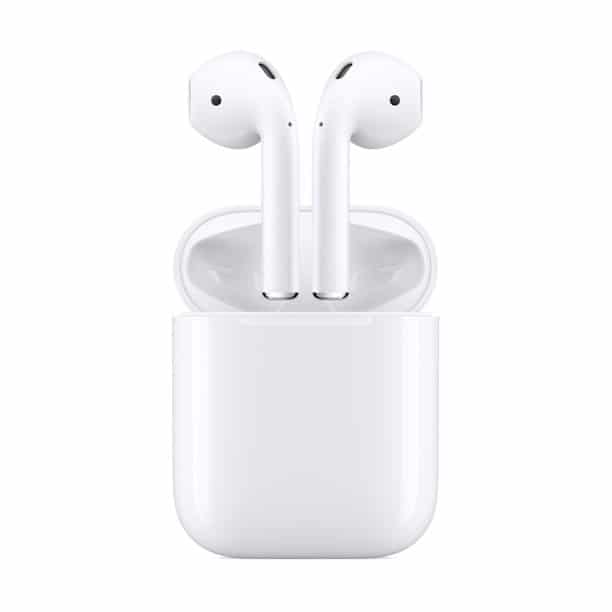 The new Apple AirPods combine intelligent design with breakthrough technology and crystal clear sound. Powered by the new Apple H1 headphone chip, AirPods now feature hands-free access to Siri using just your voice and up to 3 hours of talk time on a single charge. They're more magical than ever. With more talk time, voice-activated Siri access, and a wireless charging case, AirPods deliver an unparalleled wireless headphone experience. Simply take them out and they're ready to use with all your devices. Put them in your ears and they connect immediately, immersing you in rich, high-quality sound. Just like magic.
9. Men's Cologne Sampler Set
This cologne variety pack features four half-ounce spray bottles for easy use — fragrances include No. 01 Blue Sage & Tonka, No. 02 Juniper & Sandalwood, No. 06 Cedarwood & Geranium and No. 07 Spiced Ginger & Rum.
10. Phillips Norelco Multigroom Set
This is an all in one trimmer for face, beard, hair, nose and ears. Contains 24 pieces for all your trimming needs, including cutting your hair. DualCut technology for 2x more self sharpening blades that remain after 3 years of use. The most powerful Lithium-ion rechargeable battery delivers up to 6 hours of runtime per charge.
11. The Child Silk Tie
Capture the most most wanted bounty in the galaxy with this 100% silk, navy tie featuring the Child in gray, yellow, and sage green stitching. Inspired by Grogu from Star Wars: The Mandalorian, this accessory is a stellar addition to your wardrobe.
12. Bitters Gift Set
A husband and wife team started The Bitter Housewife to give home bartenders an advantage in creating deliciously simple cocktails through amazing flavors and easy-to-follow recipes. This set of three herbaceous bitters (cardamom, orange and aromatic) inspires everyone to embrace experimentation and take home mixology to the next level.
13. Portable Pizza Oven
Splurge alert: this portable pizza oven from Williams Sonoma is pricey but I think it would make a fantastic gift to the BBQ chef who wants to take his cooking game to the next level. This would work well as a group gift and hello? It's a pizza oven so there's definitely some ROI for the gift giver(s).
Cook authentic wood-fired pizza in any outdoor space with the portable Ooni Karu oven. Fueled by either hardwood or lump charcoal, the Karu generates the super-high heat and rolling flames required to cook Neapolitan wood-fired, stone-baked pizza in 60 seconds flat. The oven also works with propane gas if you add the optional Ooni gas burner. Weighing in at less than 27 lb., the portable oven is easy to pack along on outdoor trips.
14. Ballparks Past and Present Coffee Table Book
Telling the storied history of America's pastime through the lens of the stadiums – from the past to the present to the future – this leather-bound coffee table book is the decidedly definitive guide to the Major Leagues. With photos, stories and statistics, plus a tear-out checklist to mark the ballparks you've visited, it's a home run for any baseball fan.
More Gift Guides:
Gift guide for charcuterie lovers