11 things you need to know before your first Disney Cruise
(This post may contain affiliate links. Read my full disclosure.)
So, you're going on a Disney Cruise. Your experience will be magical but like with most things Disney, planning and research are important. I can help. Here are 11 things you need to know before your first Disney Cruise that will make your dream vacation extra dreamy.
11 things you need to know before your first Disney Cruise
Disney Cruise Line currently has five ships and is adding more. There's the Magic, Wonder, Dream, Fantasy and Wish. The Disney Wish is slated to have her maiden voyage this summer.
This was originally published in 2018 and fully updated in 2022.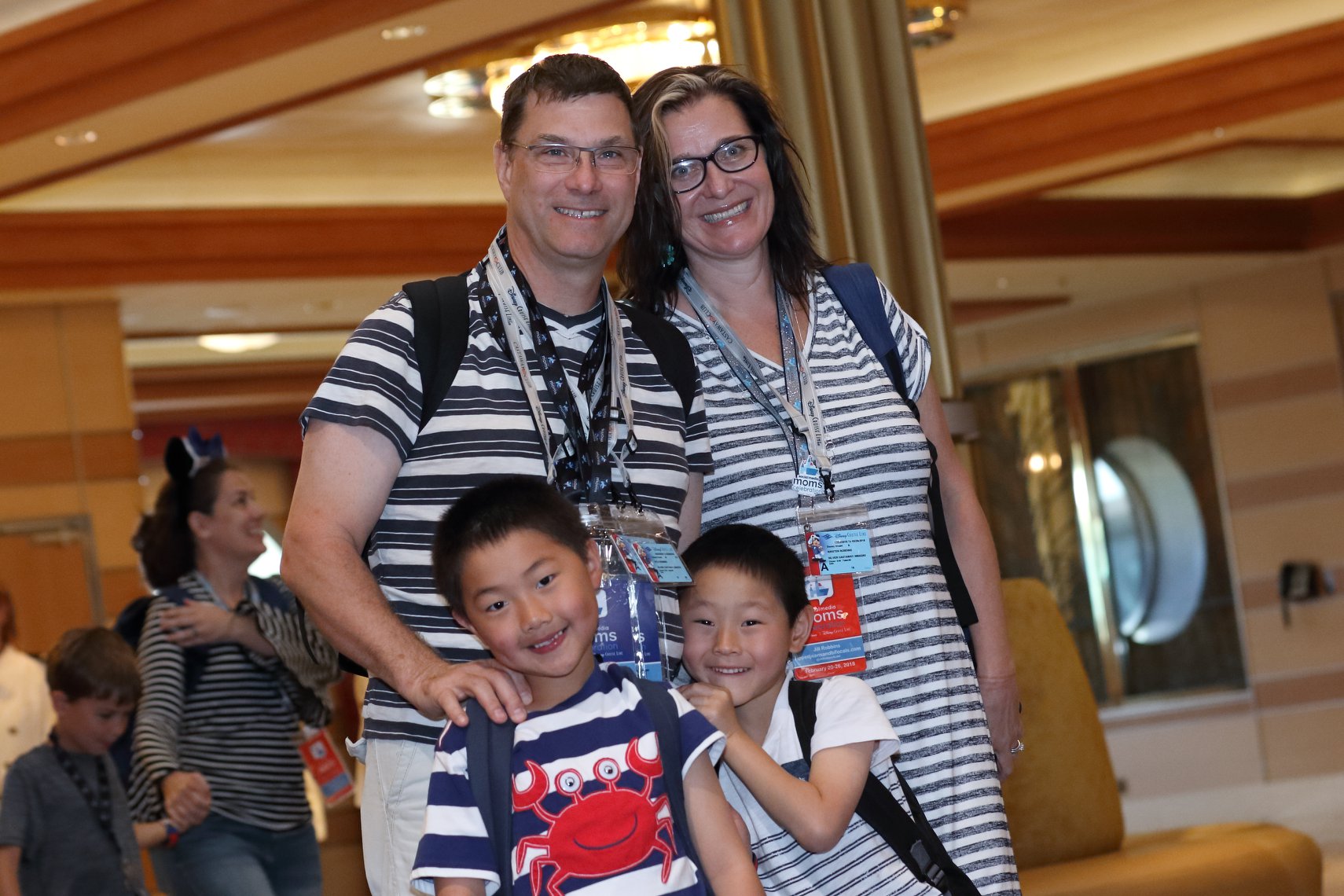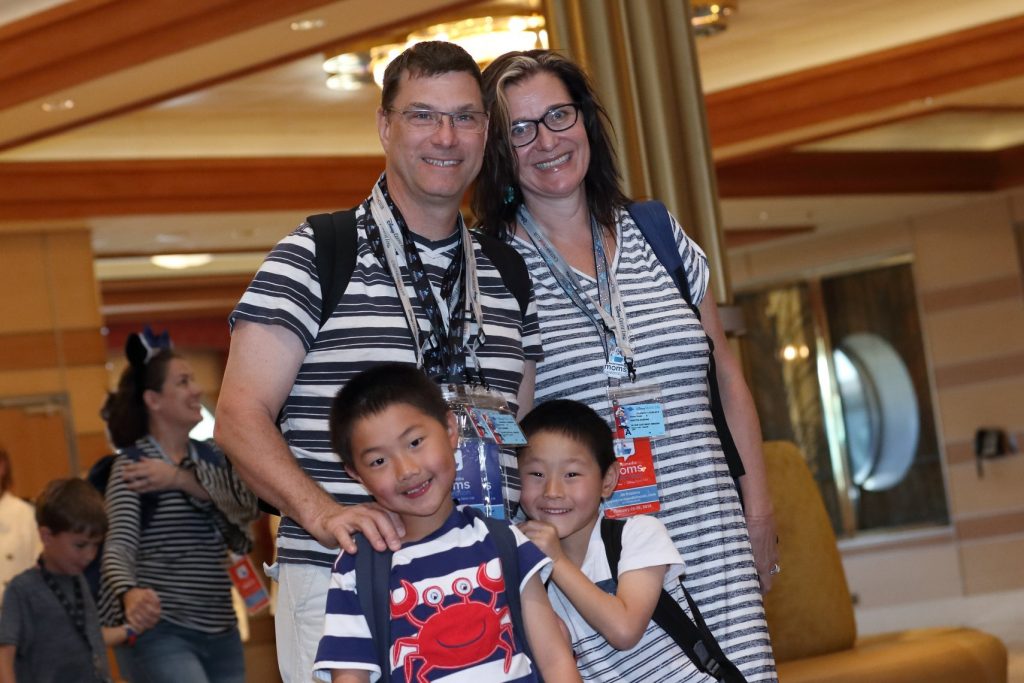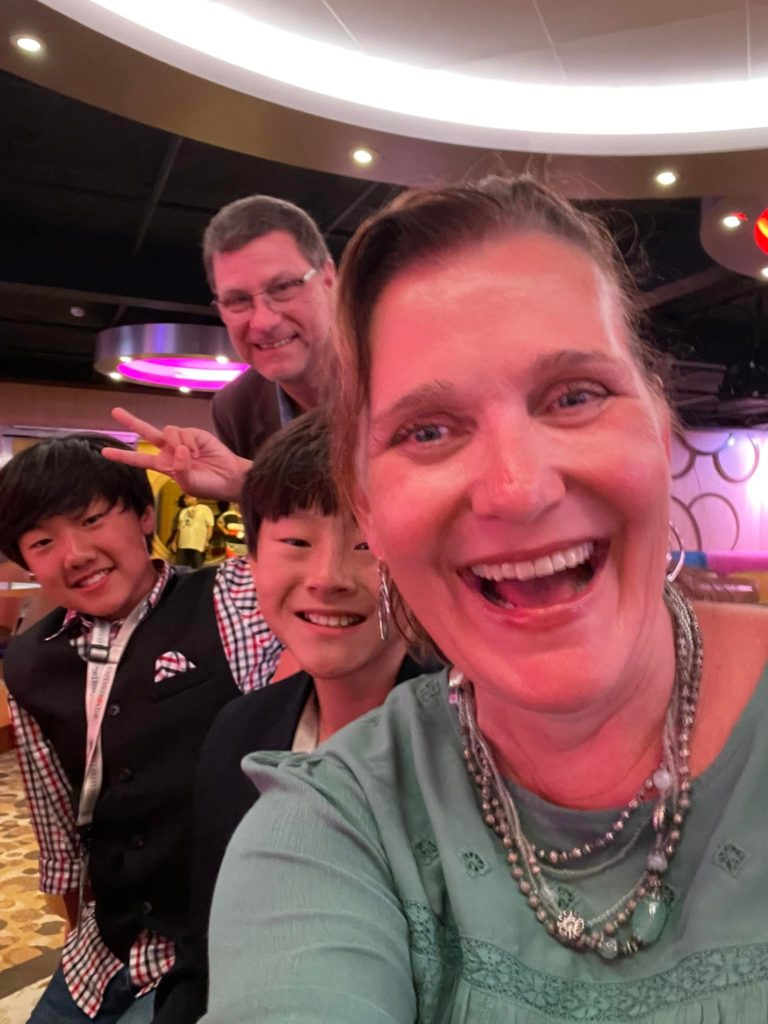 1. Establish your Disney Cruise Line Account and download the Navigator app
If you booked a cruise you've probably already established your Disney Cruise Line account but if for some reason you skipped that step, stop right now and knock that out. Even if you're still in the browsing/deciding phase, I recommend setting up that account so you'll be able to book smoothly once you decide on something.
I also recommend being familiar with the layout of the website before your activity booking window opens. That way, you can book your on board activities and port adventures quickly and easily. Popular activities sell out so you'll want to be speedy with this.
Set up everyone in your travel party with the Navigator app
Once you're on board, the Navigator app will work differently. You'll be able to purchase additional WiFi if you think you'll need it on board (I never buy it) and see activities available on board. You'll see activities you booked prior to embarking as well as available activities on board you can take part in, such as family games in the D Lounge, trivia, silent disco, beverage tasting seminars and more. Some activities will come with an extra charge, so read carefully.
The navigator app also has a chat feature, so you can communicate with members of your travel party without buying a WiFi package or turning your cell service on and subjecting your poor phone bill to international roaming.
Make sure you get the app on everyone's device before you board. Once you're on board you can still use your cell signal to download the app but you may have weak WiFi aboard the ship while it is in port.
2. Understand the importance of your activity booking window
First time Disney Cruisers: 75 days
Castaway Club Silver: 90 days
Castaway Club Gold: 105 days
Concierge/Castaway Club Platinum: 120 Days
Castaway Club Silver members have completed at least one prior Disney Cruise. Disney will automatically enroll you after your first cruise. Castaway Gold members have completed at least five cruises and Castaway Platinum members at least 10.
An earlier activity booking window is the biggest perk of being a Castaway Club member. Certain on board activities, such as spa appointments, character breakfasts, signature dining, and alcohol tasting seminars book up very quickly. Ditto for popular shore excursions (Disney calls them Port Adventures) and cabanas on Castaway Cay, Disney's island in the Bahamas.
Familiar with the phrase "You snooze you lose?" Take that quite literally here. Get online at midnight Central Florida time (where Disney Cruise Line's servers are located) the day your booking window opens. I'm not kidding. The early bird gets the Palo reservation.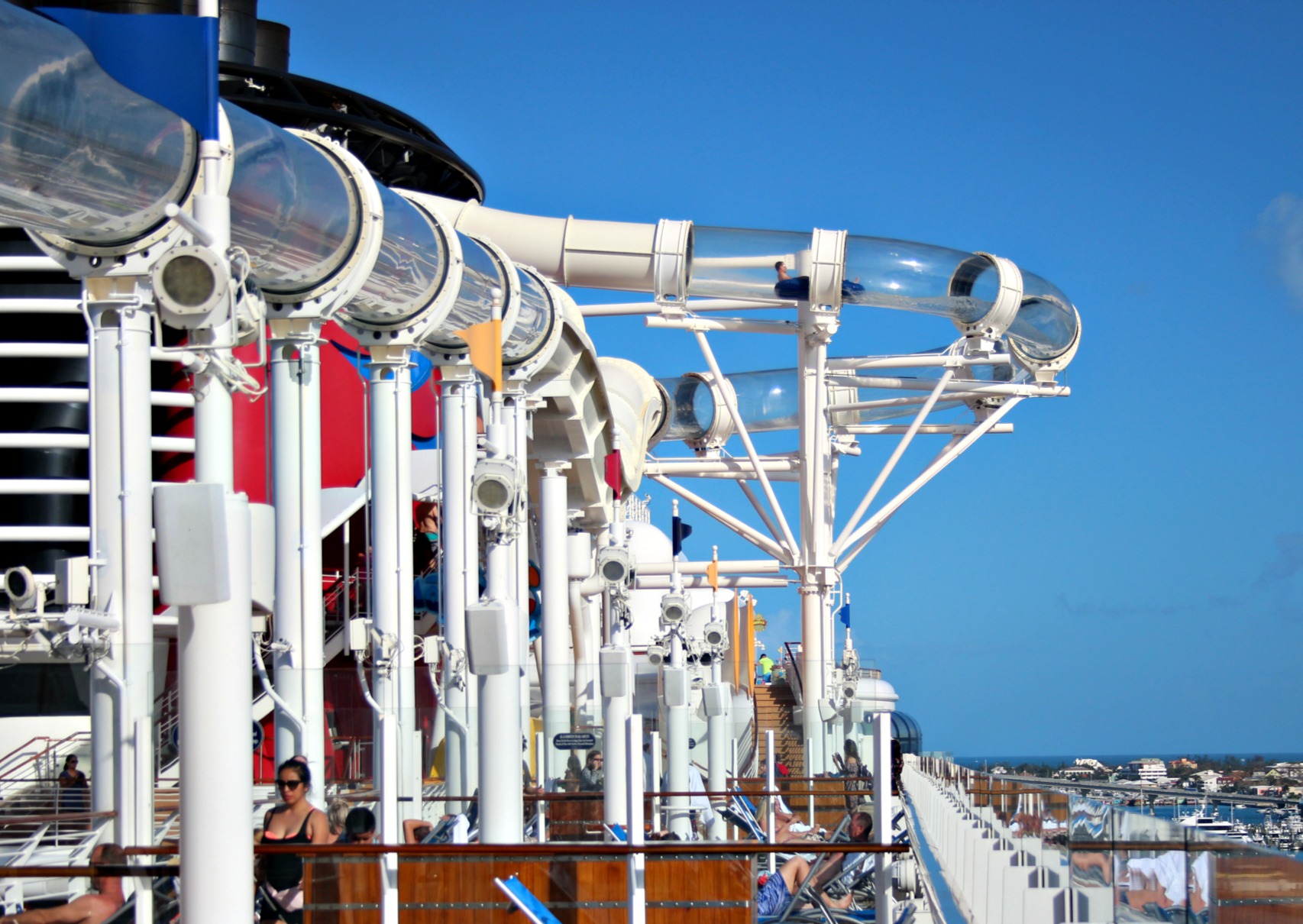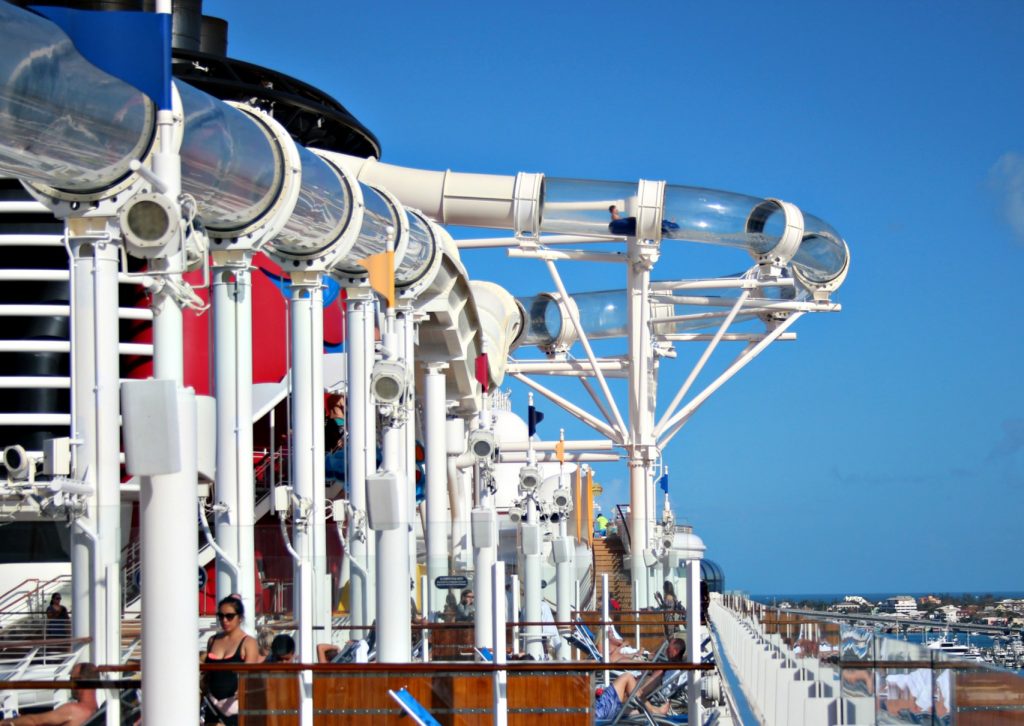 3. Online check in – know when your window opens
This is a different window than the one I just described. This is processing your actual cruise check in and it will make your experience at the port so much easier if you understand the process and get this done as soon as your window opens.
Disney Cruise Line's current online check in opens up 30 days before your cruise. Everyone on the ship adheres to the same timetable here, so there's no advantage for repeat cruisers. However, cruisers who get this taken care of quickly – and yes, that means the midnight Central Florida thing again – snag the earliest port arrival times. You'll need the name, birthdate, and passport number of everyone cruising, and a current head and shoulders photo. If you have this information at the ready when you start checking in, your experience should go quite smoothly, unless Disney Cruise Line's website is acting up or down.
Why is speed important?
Because you want an early arrival window. Part of your check in process is selecting your arrival time and if you wait, you won't get an early arrival window. The earlier your arrival window, the sooner you can get on board and start your vacation. You paid money to be on this cruise so get a jump start and start enjoying the ship's amenities. Those early arrival times won't be there if you wait.
On our most recent cruise on the Disney Magic, I checked started my check in process at midnight. The earliest arrival window available to me was 10:45 a.m. which was the second earliest. Your arrival window doesn't mean that's the time you'll get on the ship but it gets you through security and any necessary COVID testing process. The boarding process started at 11:30 a.m. and we boarded at exactly noon. We were in boarding group five.
Passengers who board early enjoy uncrowded buffets and pools and shorter waits for the on board water slides. The Disney Dream and the Disney Fantasy have the Aqua Duck water slide which spins you around the ship. Disney Magic has a more thrilling AquaDunk. The Disney Wonder has a smaller (but still fun) water slide…it just doesn't take you around the perimeter of the ship (so fun.)
We don't talk about COVID…
Except just this once and the reason I won't dwell on it is because Disney Cruise Line's policies are always subject to change. Be familiar with the vaccine and testing protocols before you get too invested in the idea of a Disney Cruise. The current rules are that if a guest is eligible to be vaccinated, they must be vaccinated to cruise with Disney, so as it stands at time of publication, anyone over 5. The testing procedures are changing this summer so I don't want to lead you down a rabbit hole of information that might change before your cruise.
Most people consider this part of the trip planning process important so take the time and do your own homework on this one.
3. Read up on the on board youth clubs ahead of time
Actually, I'll help you out with that right now.
On board kids activities are included in the price of your cruise. With the exception of the nursery, there is absolutely no upselling or extra charges with the youth programming which is refreshing.
Small World Nursery
The Small World Nursery is for kids six months to three years. Reservations are required and there is a fee. I don't have firsthand experience with this service but you can check out the specifics here.
Disney Cruise Line lists Small World Nursery as closed but I've heard reports from passengers on the Disney Fantasy the week of 5/16/2022 report that it was open.
Oceaneer Club and Oceaneer Lab
The Oceaneer Lab offers fun through imaginative themed activities and games for kids three through 12. Kids can take part in self-guided or group activities. The Oceaneer Club was simply amazing. When our kids weren't in kids club, they were begging to go to kids club. When we picked them up, the first question out of their mouth was "when can we come back?"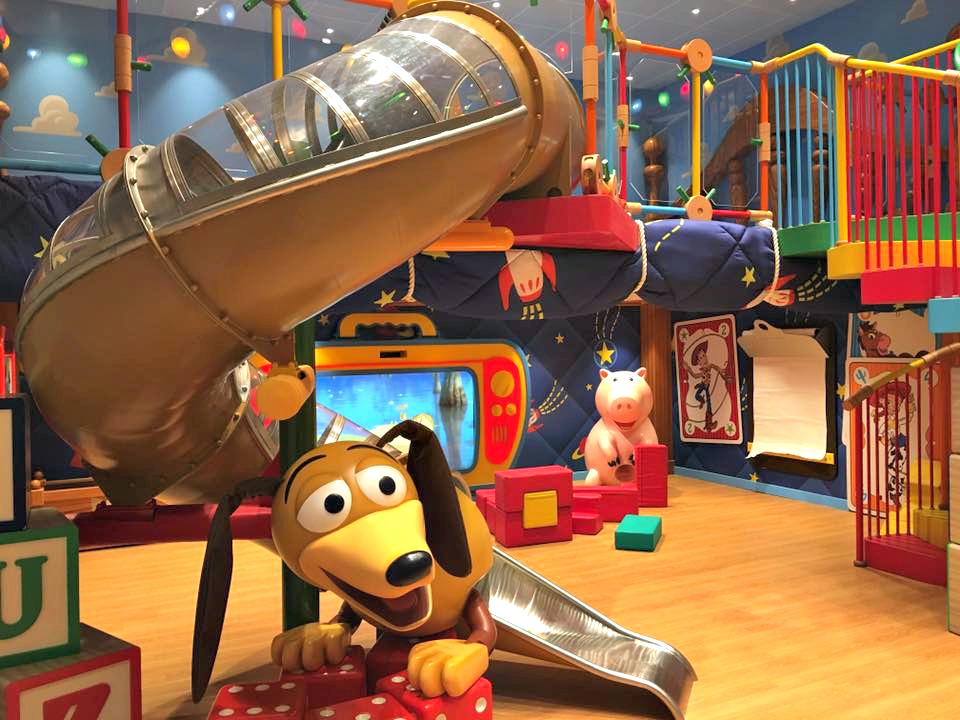 The Club and Lab are connected. During our January 2020 cruise on the Disney Wonder, we took advantage of "Dine and Play." Oceaneer Club staff come to the dining rooms toward the middle of second seating and sign out the kids. This gives the adults a little more time to enjoy dinner. Dine and Play hasn't come back yet but the Oceaneer Club staff I spoke with said they expect it to return soon, so stay tuned.
There are some simple, online pre-registration steps to take to register your kids for the Oceaneer Club. This lets you set up your preferred sign out procedure (i.e. establish who is allowed to remove your kids from the club) and set up your family's secret word. You'll get a wristband when you check in at port that is used to sign kids in and out of the clubs.
Edge
Edge is Disney Cruise Line's tween club. Kids who are 11-13 may go to Edge. If your children are 11 or 12 they may go to both Oceaneer Club and Edge. To get your child signed up for Edge, just visit the club on embarkation day and get a special sticker on your Key to the World Card.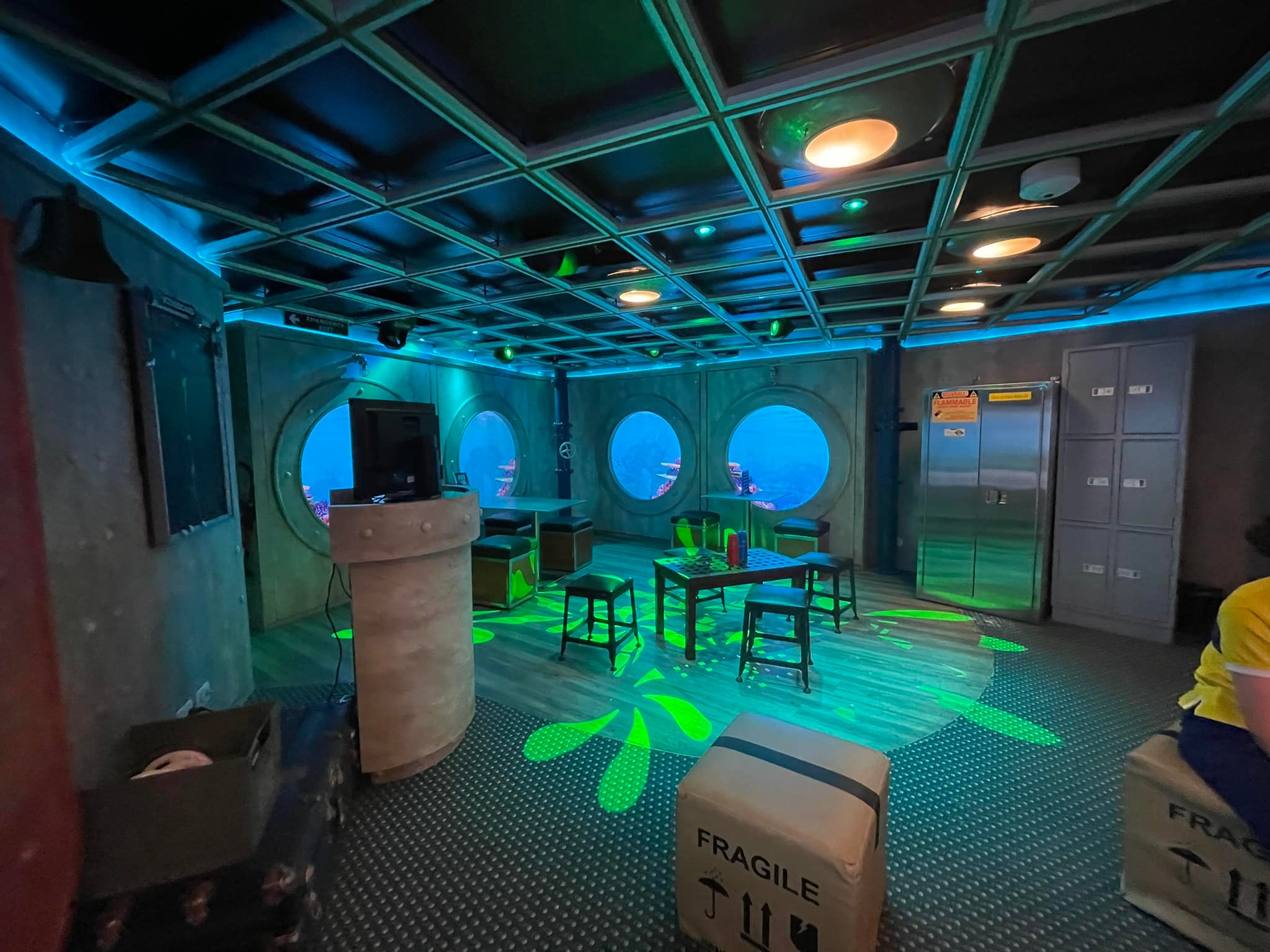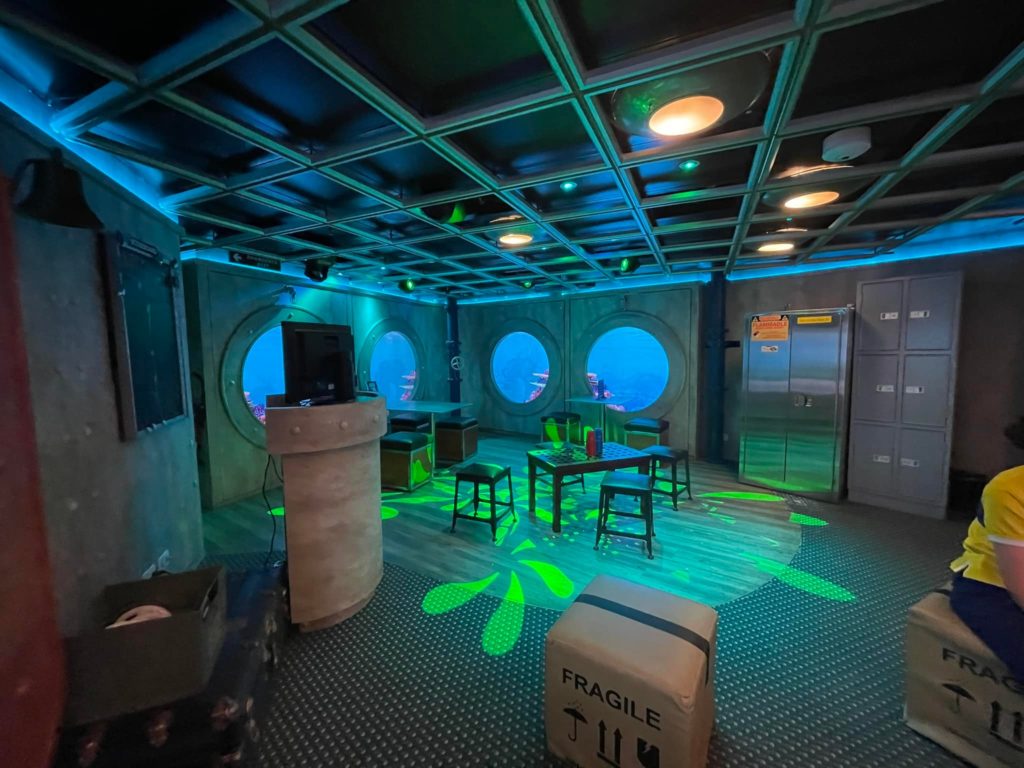 Vibe
Vibe is Disney's teen club. Kids who are 14-17 may go to Vibe. We visited Vibe on the Disney Magic during open house and it was a very cool space style like a New York City loft.
Kids don't need to be signed in and out of Edge and Vibe by an adult so if you're not OK with your kids navigating the ship on their own, make sure you communicate that to your kids. The tween and teen club staffs don't monitor the comings and goings the same way they do at the Oceaneer Club and Lab.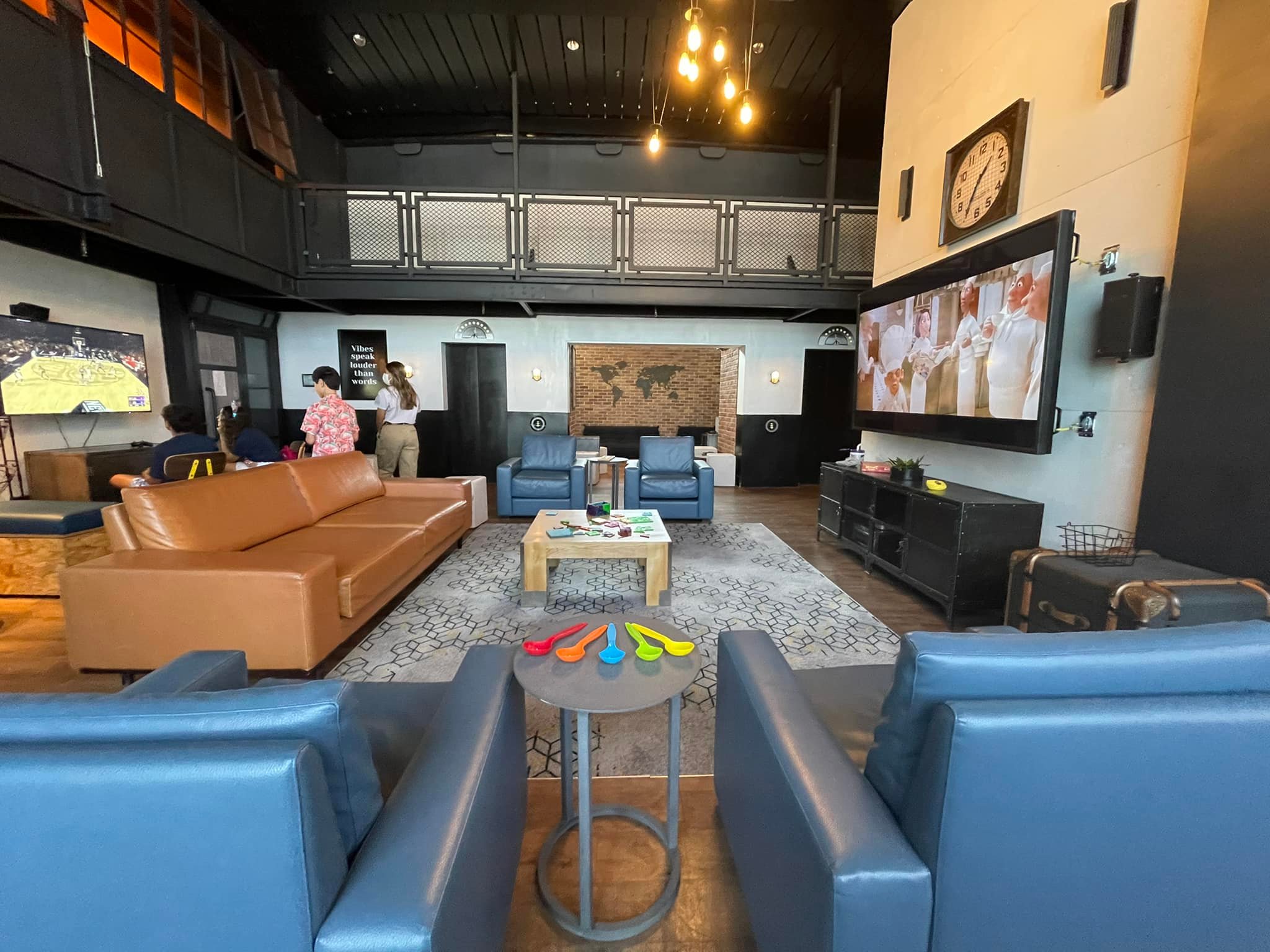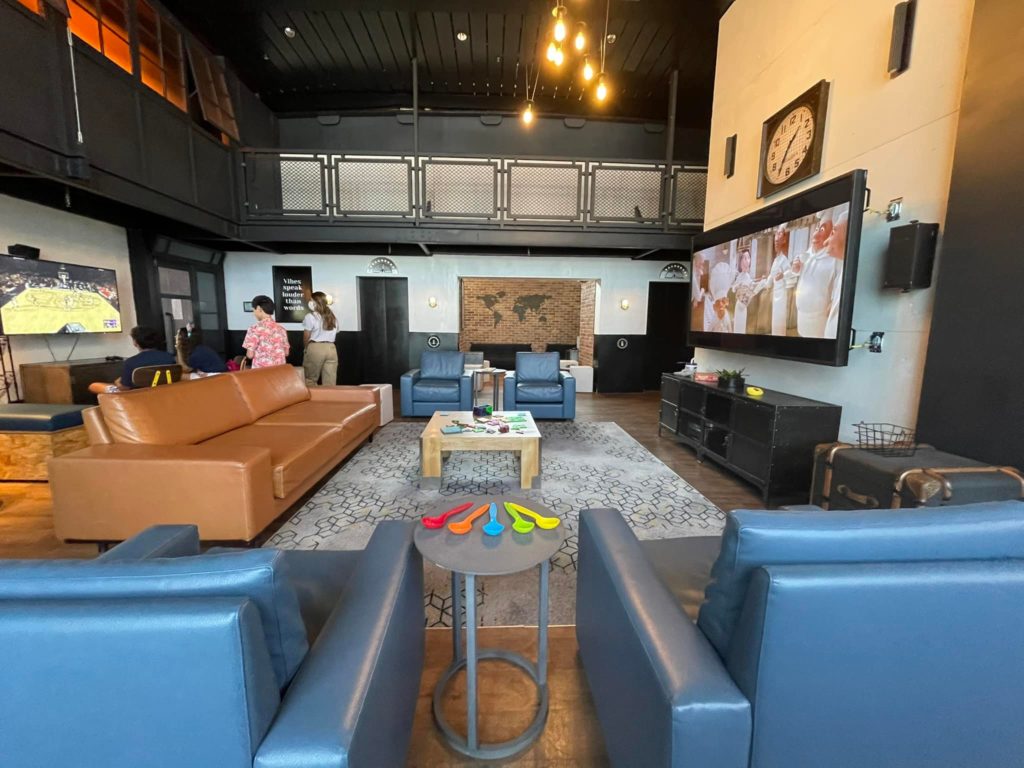 I recommend visiting all the kid's clubs on embarkation day during open houses. It's really cool to check out the kid's spaces and find out about what the programming is. Even if you think your kid won't want to go, check out the clubs. We loved visiting Edge and Vibe when our kids were too young to go so they could get a peep at the next level.
4. Commit to some research for your best Disney cruise
Don't worry, this is the fun kind of research. Since you've landed here, I'm going to assume you're looking to learn as much as you can and I'm glad you are here! I've linked some of my more popular Disney Cruise posts at the bottom of this page so definitely keep reading!
There's a saying that you need a degree to visit a Disney park or go on a Disney Cruise. While I'm not sure that's entirely true, learning as much as you can before your cruise, like you are doing now, is going to pay off in the end.
Read blogs and forums and get familiar with the Disney Cruise Line website – and ask questions if you don't understand how something works. FYI, it's really difficult to get in touch with Disney Cruise Line via phone right now. I've had decent luck getting responses via email but your mileage may vary.
Also check for a Facebook group that's associated with your sailing. Enter your ship's name and sail date in Facebook's search bar. These groups are unofficial and not associated with Disney Cruise Line. They're initiated by passengers, bloggers, or travel agents who are experienced Disney cruisers. Just remember, your answers are coming from experienced cruisers and not from Disney Cruise Line, so don't take everything in the groups as gospel. It's a fun way to make some connections before you board.
5. Learn about Fish Extenders
A fish extender is an unofficial gift exchange between passengers. If you're in a Facebook group for your cruise, someone in the group will likely set this up and you can decide whether or not you want to join.
Normally, Fish Extender gift exchanges are capped at a certain number of staterooms. Six is about average. The organizer will collect information from participants and build it into a spreadsheet which they will share with everyone. You'll have access to the stateroom number, name and age of the passengers, and sometimes information such as favorite Disney characters or movies. You can gift the entire stateroom with something everyone can use or gift individual passengers. Sometimes, specific rules for who to gift, how much to spend, and what day of the cruise the gifts should be delivered, are established. Other times, things are more unstructured.
You can make or buy a Fish Extender to hang outside your stateroom. I am not the crafty type and ordered from Etsy.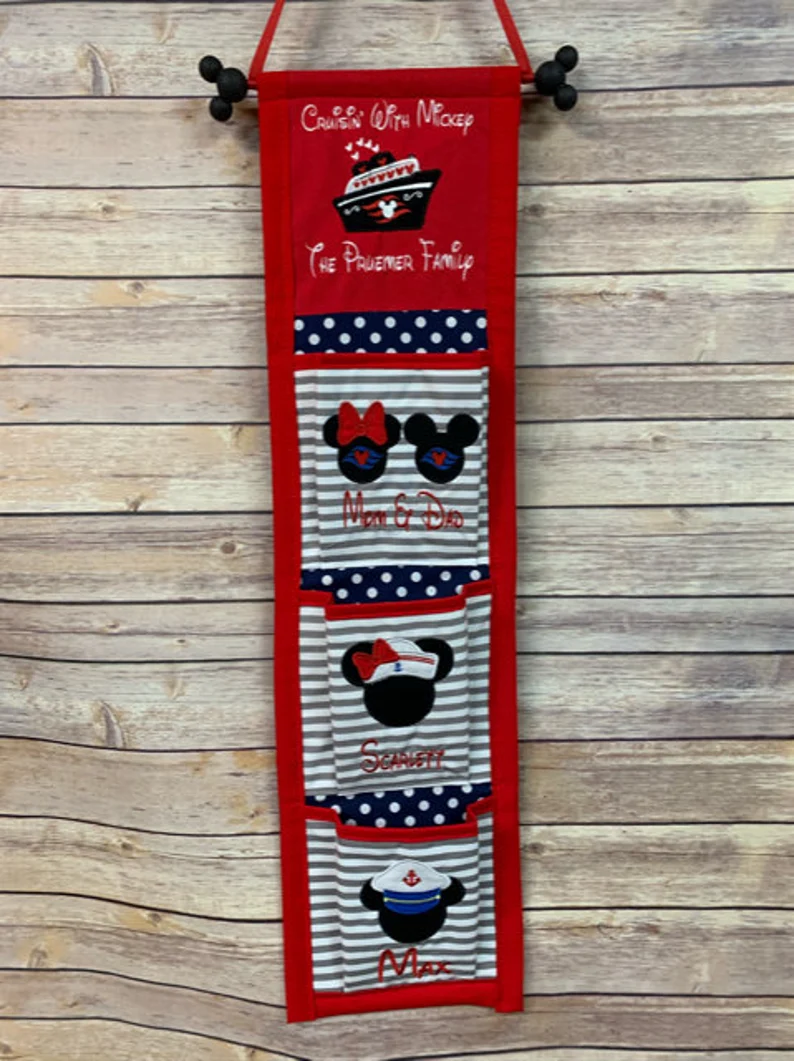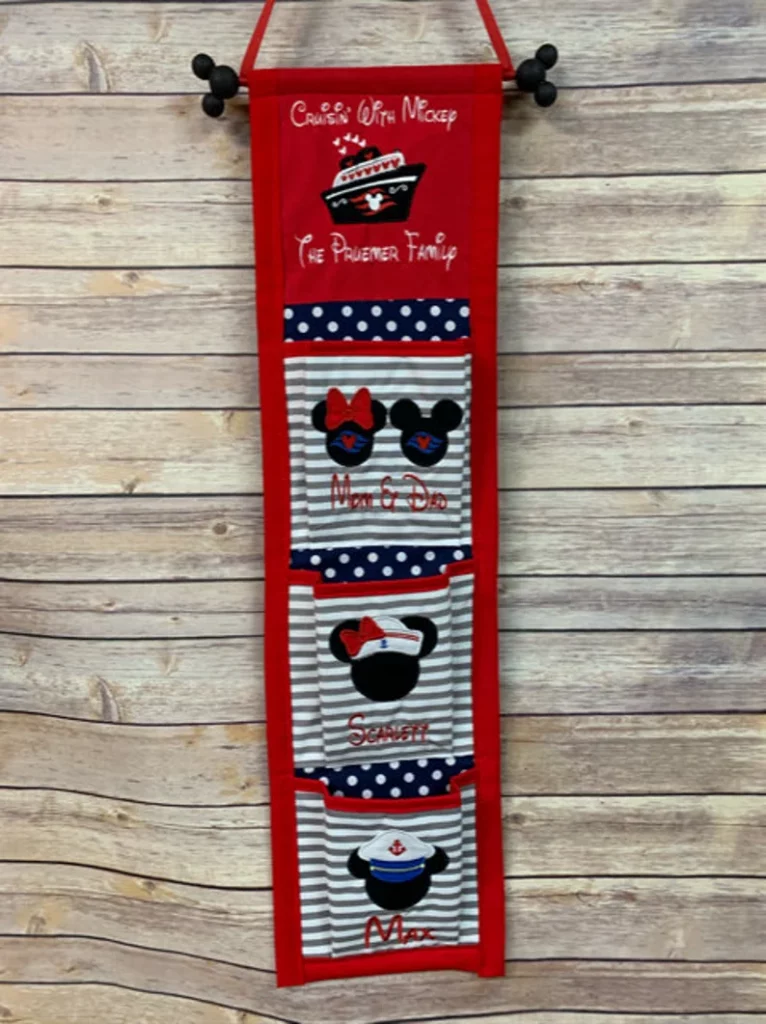 One of the things I've heard often from first-timers aboard Disney Cruises is "I wish I would have known about that!" There are pro's and con's to participating. Transporting gifts requires extra room in your luggage and delivering the gifts might take time away from other activities you'd rather be doing on a cruise. Most of the things you'll receive are dollar store items or homemade crafts. It's really fun to come back to your stateroom and find gifts at the door but if you're trying to declutter at home, this might not be the best idea.
6. Check out Disney Cruise Door Decorations
I was so surprised on my first cruise on the Disney Wonder at how many people had cute door decorations. The doors on your Disney Cruise stateroom are magnetic so you can affix magnetic decorations to your door. This really captures the festive atmosphere of a Disney Cruise and helps you easily locate your cabin when you're walking down the corridor.
If you're the crafty type you can make Disney themed door decorations with a Cricut and laminator. Ordinary magnets and dry erase boards can be a lot of fun, too. I ordered our Disney Cruise door decorations on Etsy. I wish I wouldn't have brought ship-specific decorations, although the fonts are easy to find online and we've doctored our decorations up to reflect the name of our ship.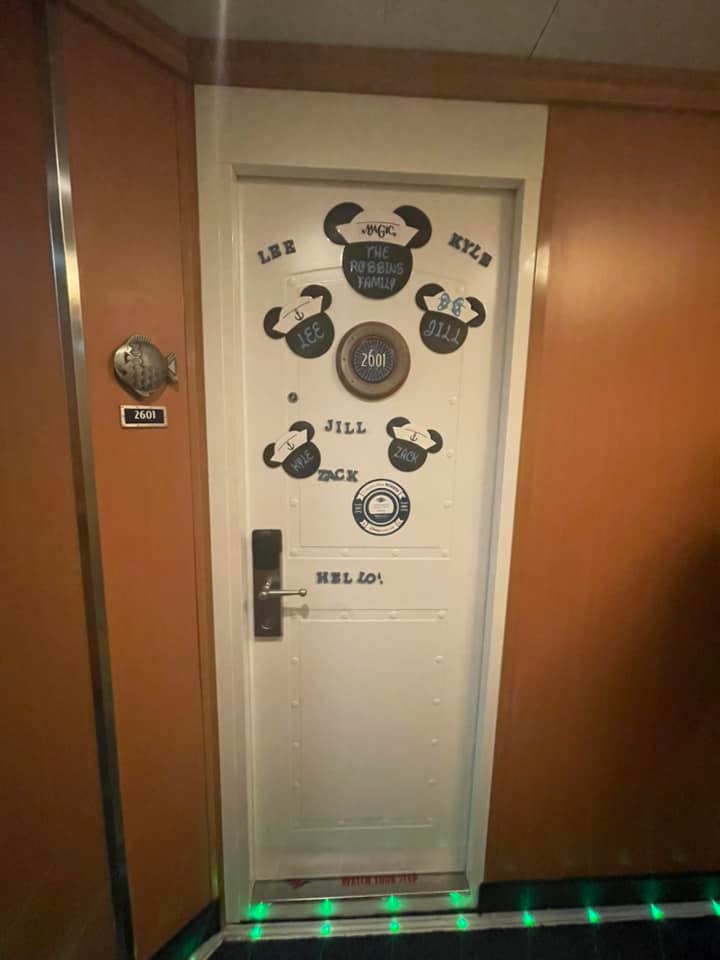 7. Book a placeholder on Board
Booking a placeholder entails paying a $250 deposit toward a future cruise while you are still on board. The $250 goes towards a future booking and you'll receive a 10% discount on that cruise. Disney Cruise Line doesn't do a ton of discounts, so if you're enjoying your cruise and think you might want to do it again, consider this.
You must use this within 24 months of booking the place holder so pay attention to the dates. If you don't book during your window, your deposit is returned to you. It's easy to book in the Navigator app and takes just seconds.
8. Schedule your character call
To start your vacation off on a magical note, schedule a pre-recorded call from one of your favorite Disney characters in advance of the cruise.
You can do this via the Disney Cruise website – just find your reservation and go from there. This is really fun for younger kids or as a surprise way to announce the cruise. The characters don't talk back, though.
9. Pre-Pay Your Gratuities
This makes your last night so much easier. There's a lot going on the night before you return to port and this is one thing that's nice not to have to worry about. Your servers and cabin stewards will take such wonderful care of you while you're on your Disney Cruise that you want to be sure and remember them.
Tipping extra is also OK and cash is always appreciated. I recommend bringing a supply of small bills to tip your porters, tour guides or anyone who gives your party some extra special help. These employees really stretch to give your family the absolute best experience so take care of them.
10. Decide how and when you are going to get to and from the port
I always recommend arriving at port the day before you sail. There are all kinds of things that can go wrong when you're traveling and a tight connection on getting to your Disney Cruise is not something you want to mess with.
We have been on Disney cruises departing from Port Canaveral, Miami, and Galveston. A quick Google search will show you plenty of places to stay near your port. If you're driving, search for park and stay deals which means you leave your car at the hotel and the hotel provides transportation to the ship and then back to your car at the end of your cruise.
We live close to the port of Galveston (about a three hour drive) and usually drive down the night before our cruise. This gets rid of worry about being late because of traffic or having to navigate around an accident.
Our most recent cruise, on the Disney Magic, sailed from Miami. We arrived the afternoon before our cruise and booked a hotel in South Beach and had a lot of fun exploring.
For Disney cruises departing out of Port Canaveral, keep in mind that Port Canaveral is about an hour away from Orlando so getting from the MCO Airport or Walt Disney World the morning of your cruise is doable, although I personally wouldn't chance a day-of flight. I'd feel comfortable driving or taking a transfer from Walt Disney World to Port Canaveral the morning of a cruise. There are lots of hotels in Port Canaveral if you want to make the trip a day early and relax the night before your cruise.
Disney Cruise Line offers transportation from Walt Disney World and from MCO but there is a charge for using this transportation. Many people find it easy to use the Disney transportation because they're combining a Disney Cruise with a trip to Walt Disney World.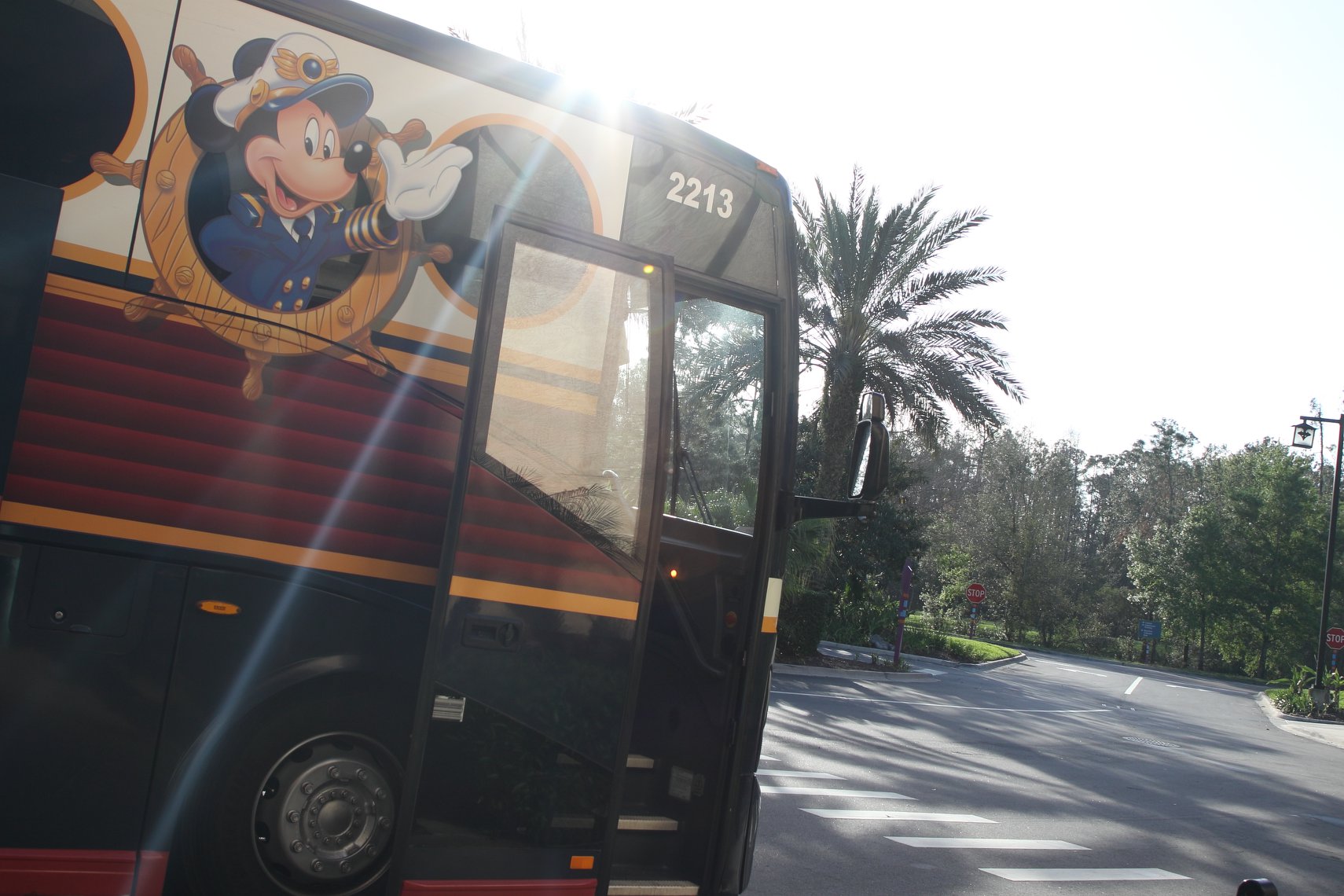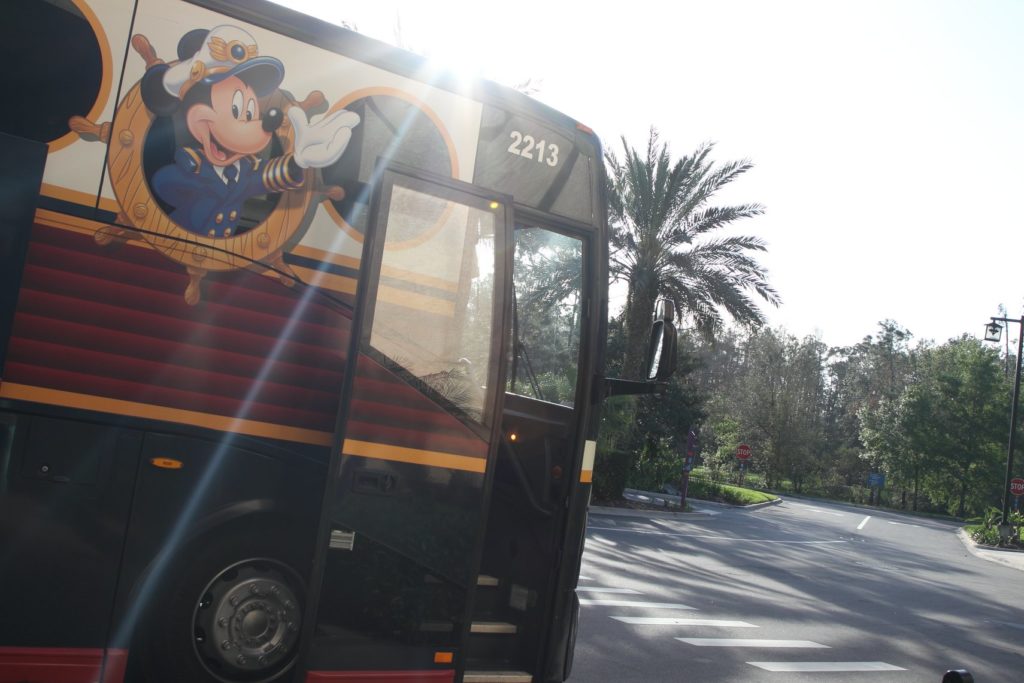 11. Budget for extras
One of the reasons we love Disney Cruises so much is that so much is included. I haven't managed to do it yet but it is possible to enjoy a Disney Cruise without spending money on extras, especially if your cruise stops at Castaway Cay. Castaway Cay is Disney's island in the Bahamas and you can have a lovely day ashore with beach chairs, umbrellas, towels, food and non-alcoholic drinks, and water slides all included in the price of your cruise.
Extras you might want to consider budgeting for are alcohol, specialty dining, spa treatments, and port excursions at ports other than Castaway Cay. Aside from dining at Palo and Remy, most of your food and nonalcoholic drinks are included but Disney will sneak in a few opportunities to upcharge you. The specialty nonalcoholic drinks in the dining room, usually a smoothie, will not be included in the cost of your cruise.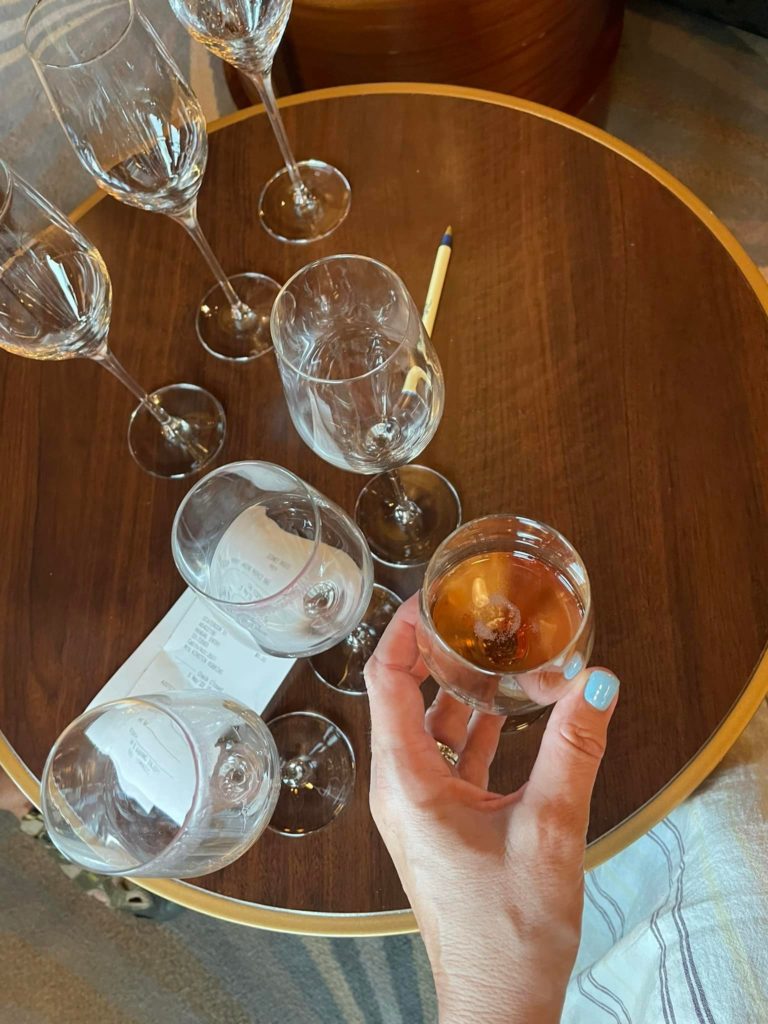 Specialty coffee drinks at the Cove Cafe are not included, although the pastries in the case are. Fountain drinks served in the dining room, i.e. if you want to get a Coke with your meal, and at the self-serve station on deck are included but ordering a soda in one of the lounges or at the theater will cost extra. And, of course, any shopping you do in the on board stores will be an added expense. There are some really cute items exclusive to Disney Cruise Line on sale, so if you're a shopper, prepare to be tempted.
I think it's helpful to set a per day or per cruise dollar amount you plan to spend on extras. You can see your ledger on the TV in your stateroom or in your navigator app if you need a real time view of what you are spending.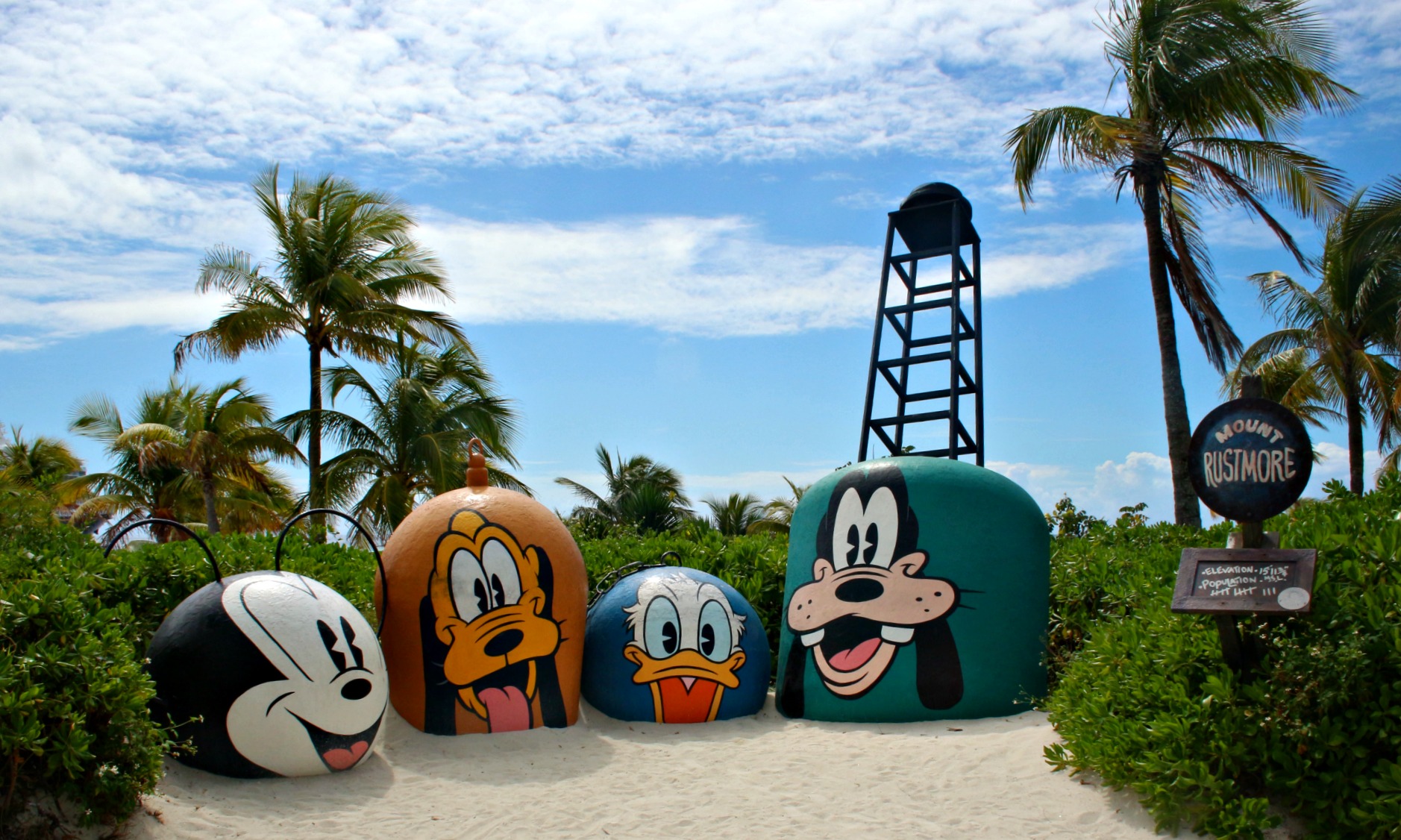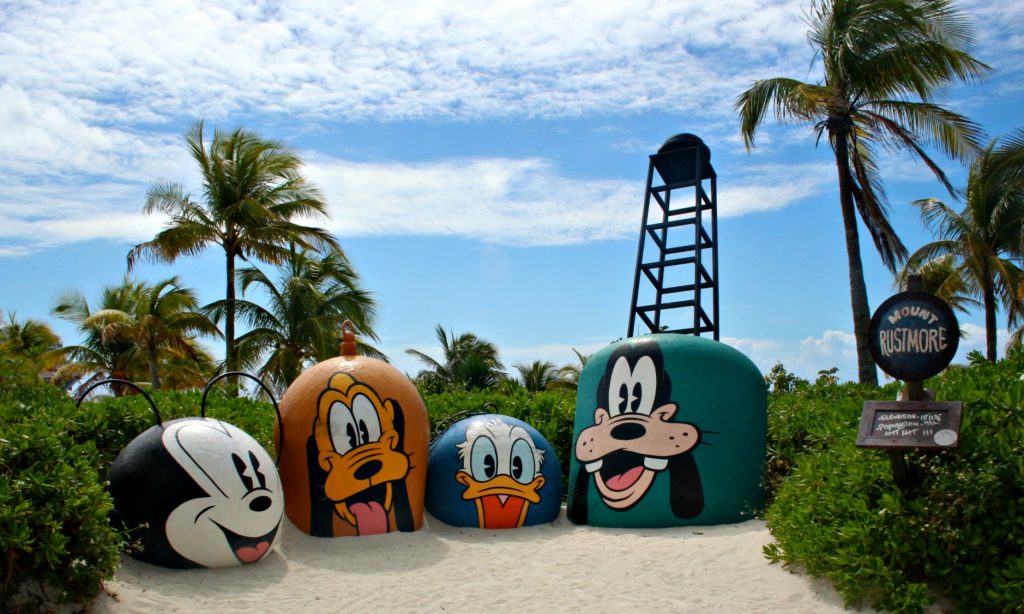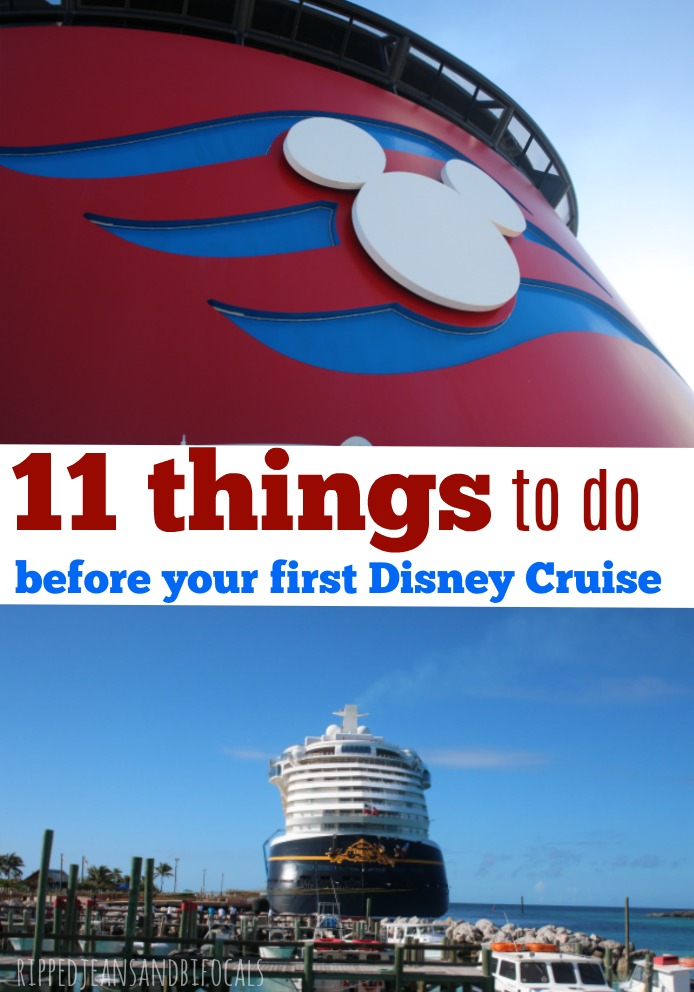 Want more info? Let's chat!
Do you have a Disney Cruise question or a Disney Cruise tip? Leave it in the comments or send me an email at jillr@rippedjeansandbifocals (dot) com. If I don't know the answer I can help you find it!
10 tips to help you get the most out of Castaway Cay
14 things that are awesome about a Disney Cruise