So, you're going on a Disney Cruise. Let's just take a pause and have a collective happy dance because YOU'RE GOING ON A DISNEY CRUISE and it's the most fantastic thing EVER. Whether you're going with your family, a big group, or on a couples or adults only adventure (yes, people do that) your Disney Cruise experience is going to be magical, no matter what. But like with most things Disney, the planning is key. If you're about to go on your first Disney Cruise, you probably have lots of questions about Disney Cruise prep. Maybe your head is spinning (but in a good way.) I can help. Here are 11 things you need to know before your first Disney Cruise that will make your dream vacation that much more dreamy.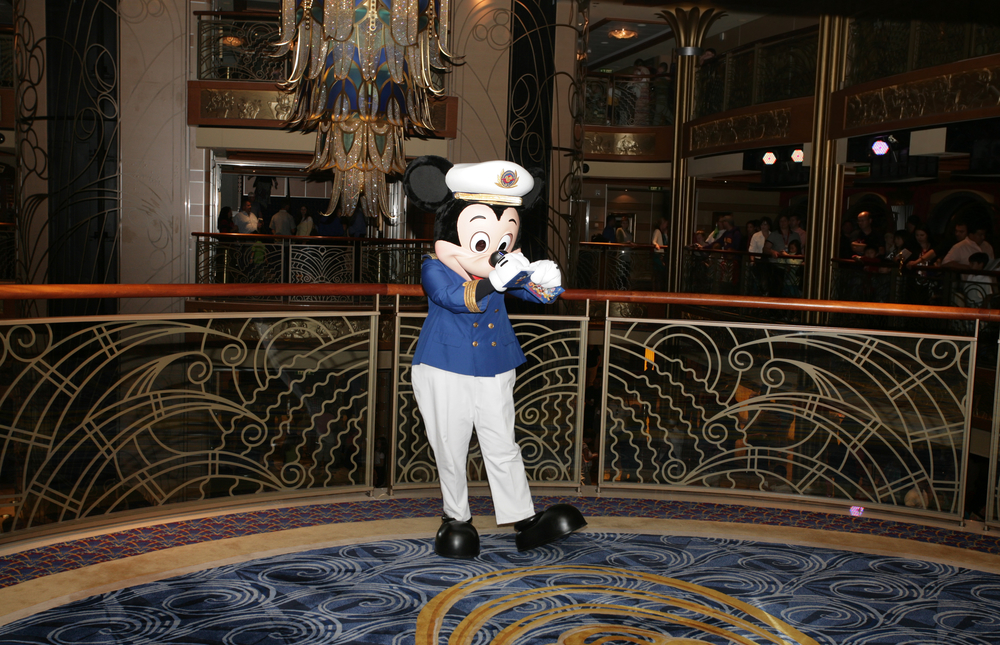 11 things you need to know before your first Disney Cruise
I was invited to the 2018 Disney Social Media Moms Celebration. A portion of the conference took place on the Disney Dream.
11 important things you need to know before your first Disney Cruise
1. Establish your Disney Cruise Line Account
I suggest doing this well in advance of your check-in date.  Then, once your booking window opens, you can log in to your account and get to work on your check-in and booking your extras.
2. Check in online as early as you possibly can
For first-time Disney cruisers, your earliest available online check in is 75 days before sail. Don't wait.
Passengers staying in the concierge level or members of the Silver or Gold Level Castaway Club (repeat Disney cruisers) will be allowed to check in earlier so you're already a little behind the power curve at 75 days. Castaway Club Silver members can check in 90 days prior to your cruise, and Castaway Club Gold members can check in 105 days prior to your cruise.
Castaway Club Platinum and Concierge level cruisers can check in 120 days prior to sail date.
Platinum Castaway Club members have completed at least 10 cruises, Gold at least 5, and Silver at least 1.  Concierge means that you have reserved a concierge-level room on your cruise. So, if you've completed one Disney Cruise, you're already at an advantage. I didn't know this until I got my Castaway Club lanyard when we checked in for our second Disney Cruise…more incentive to take another Disney Cruise, right? (Hint: If you sign up for another cruise while on board, you'll get an amazing discount. You're welcome.)
Your goal is to get on the ship as early as possible. Getting on the ship early means starting your vacation early. Once you're on you have access to the pool and the buffet before the deck gets crowded.
The Disney Dream and the Disney Fantasy have the Aqua Duck water slide which spins you around the ship. The Disney Magic has a more thrilling Aqua Dunk. The Disney Wonder has a smaller (but still fun) water slide…it just doesn't take you around the perimeter of the ship (so fun.)
You paid and planned to go on this vacation. Being among the first to board your cruise ship will give you more time to enjoy it.
3. Register your kids for kids club online when you check in online
You can register at the port or once you're on board but registering on line saves so much time. Even if you think your kids won't want to go to kids club, register them. It's free and if they end up not going, its no biggie.
Kids club on the Disney Cruise line is awesome…and really, to call it awesome doesn't begin to do it justice. Here's a little breakdown:
The It's a Small World Nursery is for kiddos ages six months through three years. Since our kids are older, I don't have firsthand experience with this service but you can check out the specifics here. We received great feedback on Edge and Vibe from families with teens and tweens. Even if your child thinks they're too old or too cool for a kids club aboard the Disney Cruise Line, make sure you sign them up anyway. It only takes a minute to register them in advance of your cruise and your "too cool" kid might be surprised at how much they love it.
For ages three to 12, there's the Oceaneer Lab and the Oceaneer Club. The Oceaneer Lab offers fun through imaginative themed activities and games. Kids can take part in self-guided or group activities. The Oceaneer Club was simply amazing. When our kids weren't in kids club, they were begging to go to kids club. When we picked them up, the first question out of their mouth was "when can we come back?"
We got a chance to go to the Oceaneer Club's open house on our last day of sailing and it was easy to see why they liked it so much. We watched this video before we left and it really got the kids pumped about the entire experience
I'm going to put a plug in here for Dine and Play, which I strongly recommend for folks with school-age kids. You enjoy the second dinner seating with your kids and the Kid's Club staff comes to your dining room and picks them up. This allows you to enjoy your meal at a leisurely pace and enjoy the ship's amenities for a little while after dinner. If you let your server know you're participating in Dine and Play, they can bring your children's entrees out quickly.
Dine and Play is only available at second eating. It let my husband and I relax over dessert without having to worry about antsy, wiggly kids and gave us some "date night" time after. Plus, our kids love kids club and we had to pry them out of there every time we went to pick them up. I'm not exaggerating.
4. Commit to some research
Don't worry, this is the fun kind. Since you've landed here, I'm going to assume you're looking to learn as much as you can and I'm glad you are here! I have a free e-booklet on cruise planning that you can get if you subscribe to my blog and some of my more popular Disney Cruise posts are linked to the bottom of this one – so keep reading!
Read blogs and forums and get familiar with the Disney Cruise Line website – and ask questions if you don't understand how something works. Also check for a Facebook group that's associated with your sailing…just enter your ship's name and sail date or dates in your Facebook search bar. These groups are unofficial (AKA not associated with Disney Cruise Line) but usually initiated by passengers who are experienced Disney cruisers. It's fun way to make some connections before you board.
5. Google "Fish Extenders"
If you join a Facebook group associated with your cruise, you are most likely going to see the term "fish extender." I really need to write a separate post on Fish Extenders, but in a nutshell, it's an unofficial gift exchange between passengers.
I recommend researching in advance to decide whether or not you want to participate. One of the things I've heard often from first-timers aboard Disney Cruises is "I wish I would have known about that!"
6.  Google "Disney Cruise Door Decorations"
This is another post I really need to write. The doors on your Disney Cruise stateroom are magnetic so you can affix magnetic decorations to your door. This really captures the festive atmosphere of a Disney Cruise and helps you locate your cabin when you're walking down the corridor.
this tutorial from my friend Sarah breaks the fish extender process down and also has some pictures of her awesome door decorations. If you're afraid of the sewing machine like I am, this tutorial is for you.
7. Download the Navigator App
You'll need this once you get on board – your Navigator will include a daily schedule so you can check out showtimes, meet and greets and fun events (Disney Villain Trivia anyone?). You can also use the Navigator app to access the ships Wifi, should you choose to purchase it.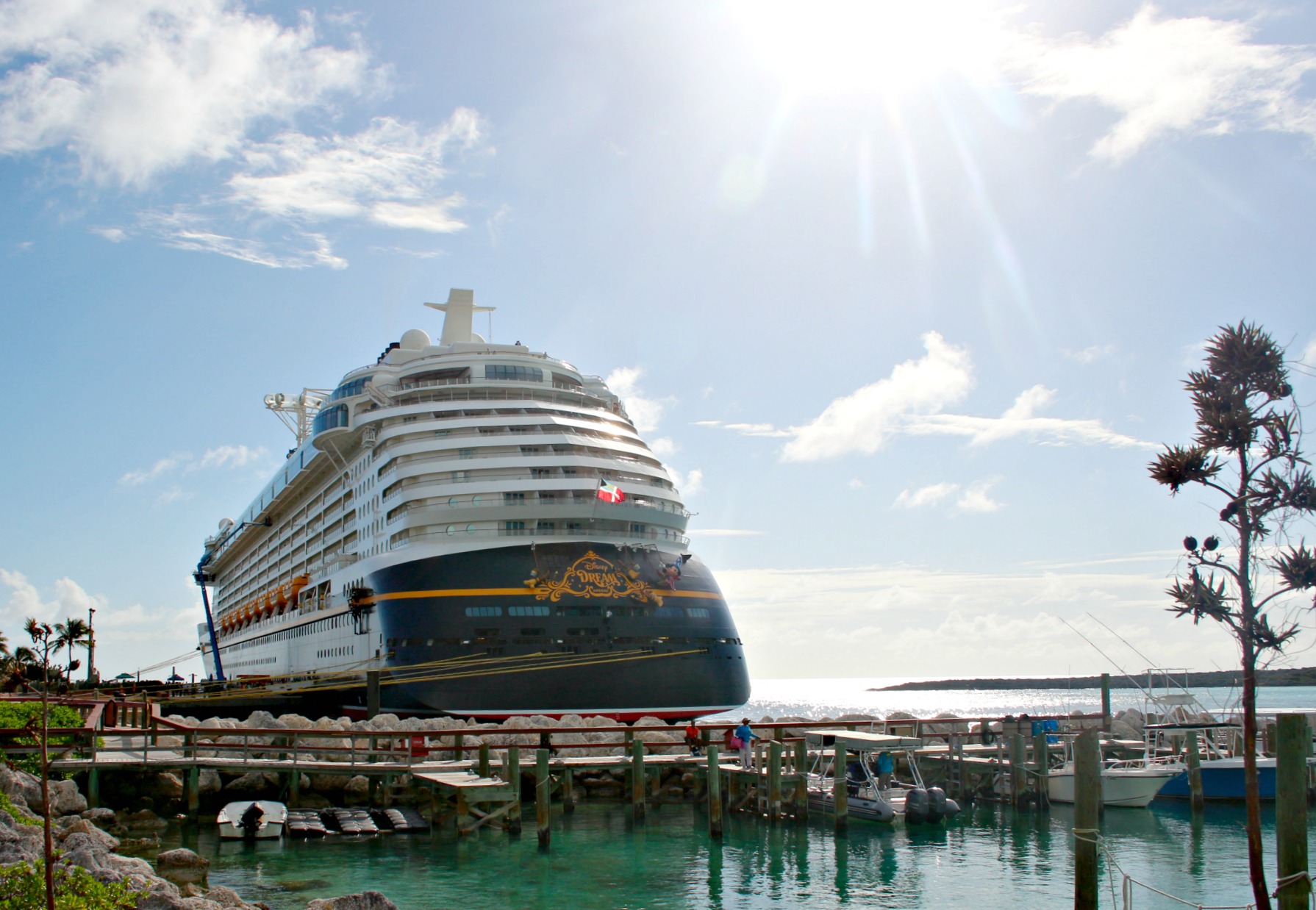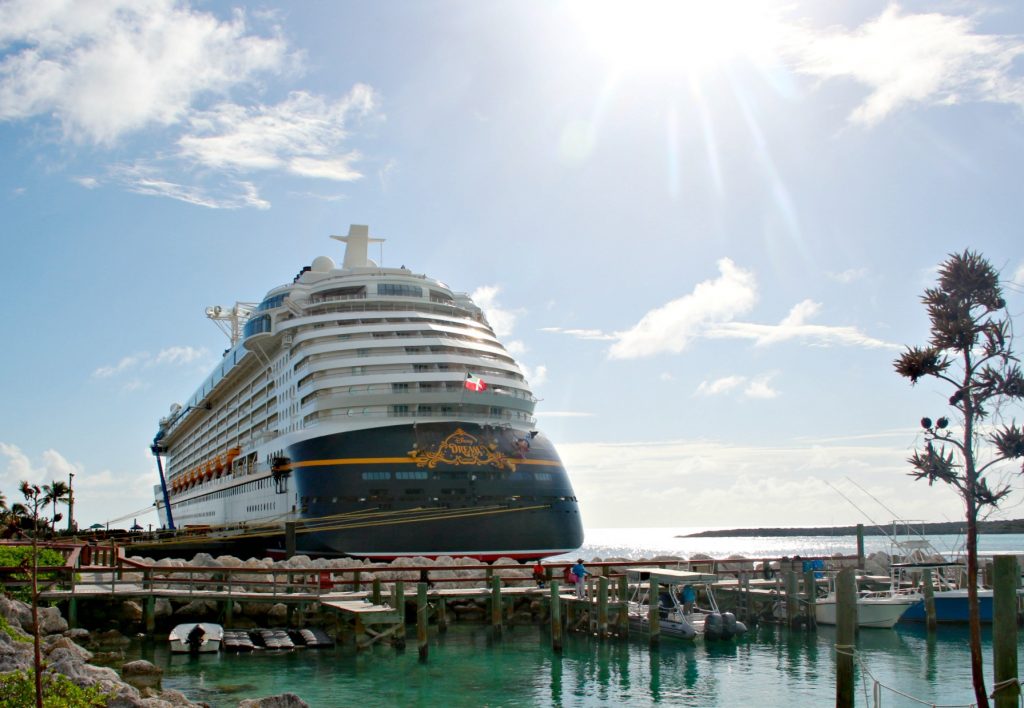 Besides, the cruise countdown feature is super fun. Sometimes, you're just going to have those moments where you need that little reminder that your magical Disney Cruise is in 32 (or whatever) days. Pull out your phone and the reminder that you'll soon be on board having the BEST. TIME. EVAH. and that is guaranteed to make you smile.
8. Schedule your character call
If you really want to start your cruise off on the right now, schedule a call from one of your favorite Disney characters in advance of the cruise.
You can do this via the Disney Cruise website – just find your reservation and go from there. Their website is pretty easy to navigate but if you are having trouble, just call. One of the Cast Members will be happy to help you out. As you would expect, the service is stellar.
9. Register for any port excursions or special experiences as far in advance as you can
Port excursions are not included in your cruise price, so have a look at what's available and book early to make sure you get the one you want.
Ditto for experiences such as dinner at Palo or Remy (onboard upscale dining not included in your cruise, spa treatments or appointments at the Bibbidi Bobbidi Boutique.
There are some special experiences that don't cost money but still need to be booked in advance, such as certain character meets and character breakfasts on 7-night cruises. There are tons of opportunities for character meets on a Disney Cruise and they are so much more accessible than they are in the parks but there are certain interactions that you must reserve in advance. This currently applies to the Anna and Elsa meet and the Disney Princesses.
We did the Anna and Elsa meet on our first Disney Cruise and while we haven't yet done the princess meet, we did run into Cinderella when boarding the Disney Dream.
If you aren't able to get what you want in advance, go to Guest Services as soon as you board the ship. You might get lucky!
10. Pre-Pay Your Gratuities
This makes your last night so much easier. There's a lot going on the night before you return to port and this is one thing that's nice not to have to worry about. Your servers and cabin stewards will take such wonderful care of you while you're on your Disney Cruise that you want to be sure and remember them.
11. Decide how and when you are going to get to the port
I always recommend arriving at port the day before you sail. There are all kinds of things that can go wrong when you're traveling and a tight connection on getting to your Disney Cruise is not something you want to mess with.
We have left on cruises departing from Galveston and Orlando. There are plenty of places to stay near the port in Galveston and many offer park and shuttle deals, meaning you can leave your car at the hotel and the hotel provides transportation to the ship. There are lots of hotels to choose from within a short drive to the port. If you're flying into Houston or driving from somewhere else in Texas or Louisiana, aim to get to Galveston the night before you sail.
For Disney cruises departing out of Port Canaveral, keep in mind that Port Canaveral is about an hour away from Orlando so getting from the MCO Airport or Walt Disney World the morning of your cruise is doable. If you want to be extra sure you're where you need to be one time, there are also plenty of hotels in Port Canaveral and you'll be just a hop, skip and a jump from the ship in the morning.
Disney Cruise Line does offer transportation from Walt Disney World and from MCO but there is a charge for using this transportation. Many people find it easy to use the Disney transportation because they're combining a Disney Cruise with a trip to Walt Disney World.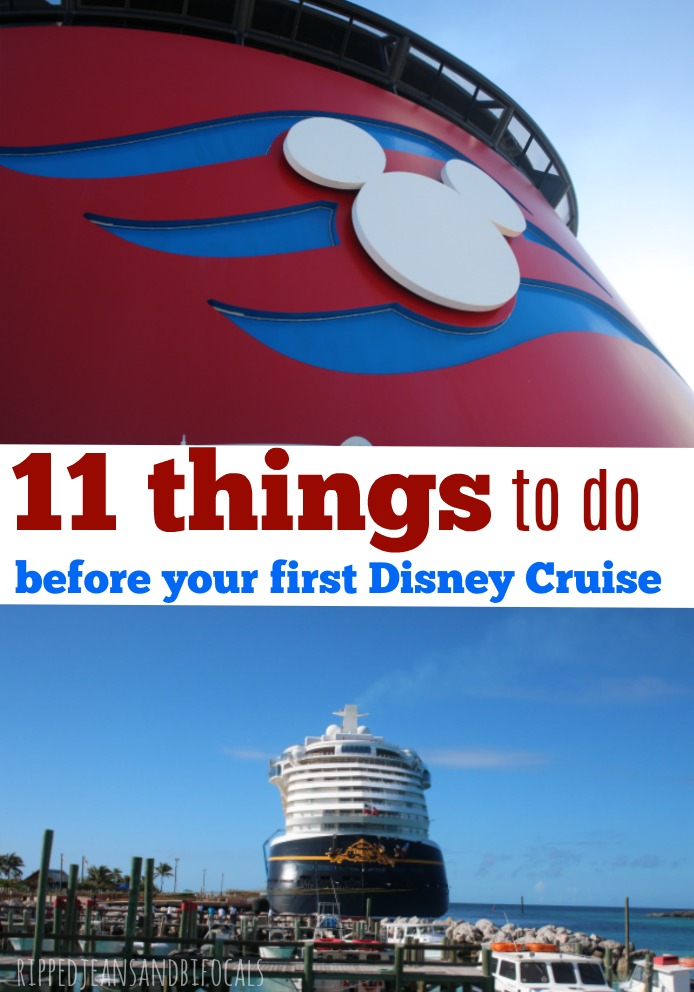 Want more info? Let's chat!
Do you have a Disney Cruise question or a Disney Cruise tip? Leave it in the comments or send me an email at rippedjeansandbifocalsblog @ gmail (dot) com. If I don't know the answer I can help you find it!
10 tips to help you get the most out of Castaway Cay
14 things that are awesome about a Disney Cruise