Disney Parks Opening Date – Rumours
(This post may contain affiliate links. Read my full disclosure.)
When is Disney going to open? Is Disney going to open in 2020? Wouldn't we all like to know? I know I would and if I did know, I would absolutely tell you. I'd like to talk about the Disney Parks opening date, in particular the rumors that have been circulating like wildfire. An article on a website I consider to be an unreliable source hit the internet yesterday. This states Disney isn't going to open until 2021, probably. That has not been confirmed by Disney so I wanted to take a moment to talk about Disney Parks opening date rumors. I know a lot of us are trying to figure out what's to become of our 2020. Even more people crave that normalcy, to know Walt Disney World and Disneyland are going to be there when we want them to be. This level of closure is unprecedented.
Disney Parks Opening Date – Rumors
This post contains affiliate links, which means I'll earn a commission from the seller if you buy or book through my website, at no additional cost to you. Thank you!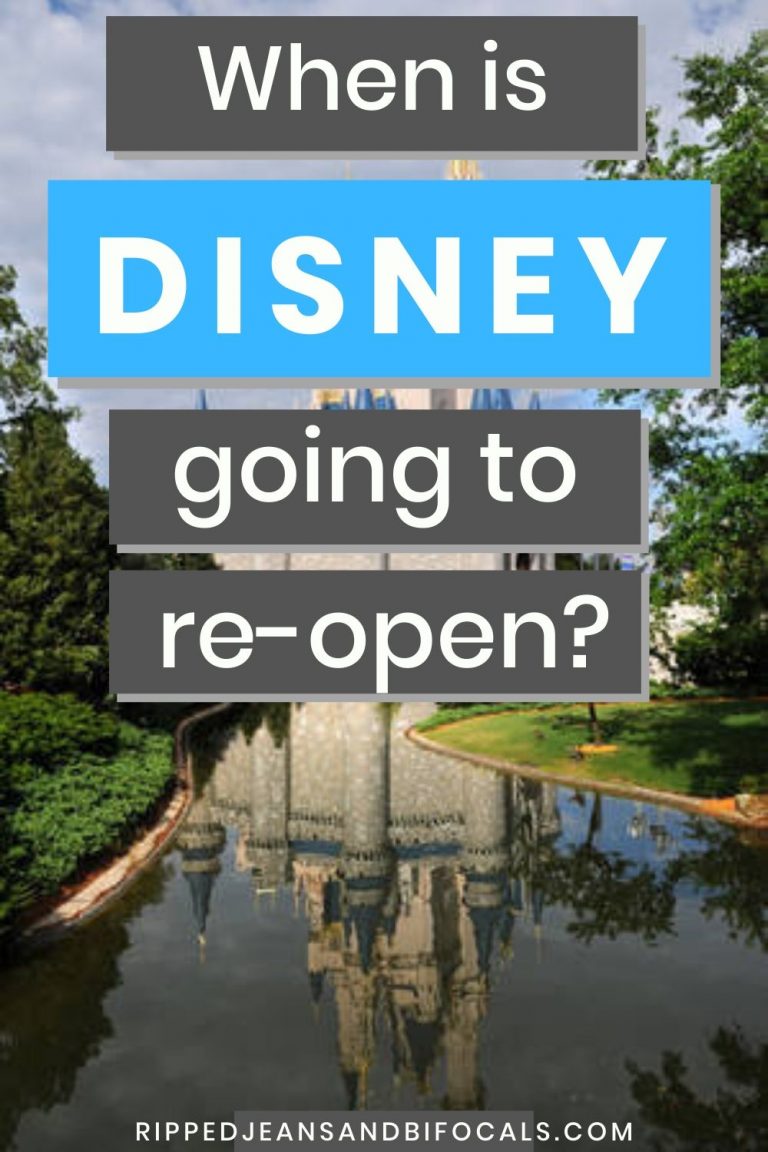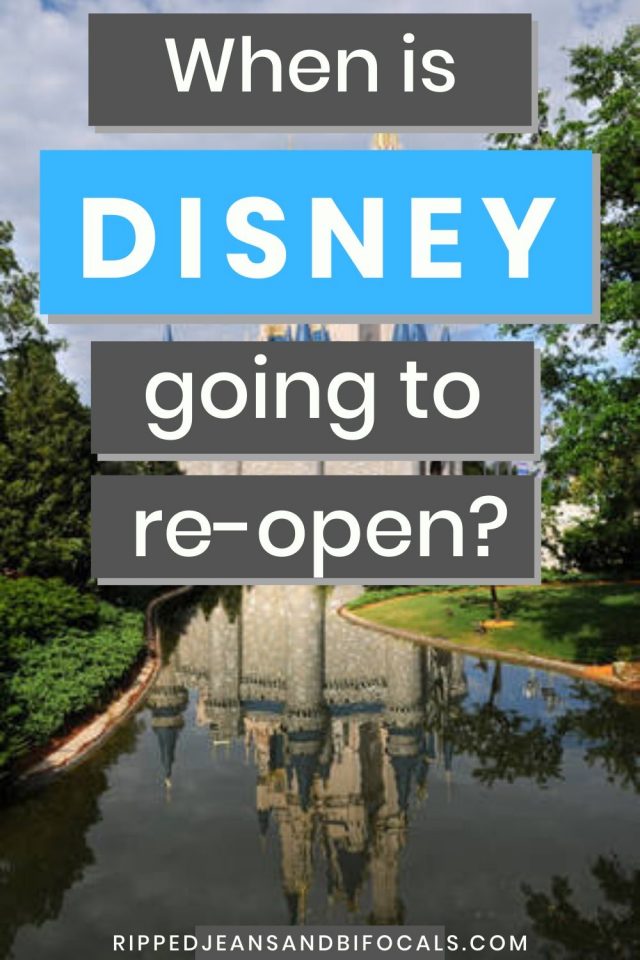 Disney Parks Opening Dates in 2020 – Here's What We DO Know
Honestly, not much, because Disney hasn't made an official announcement. There's a lot of rumor, speculation and analysis floating around but none of it is coming from Disney. No official opening date has been announced yet, which gives Disney the flexibility to open as soon as it is safe to do so. This page is frequently updated with information.
The Disneyland Resort and Walt Disney World Resort are currently accepting new reservations beginning June 1, 2020. That doesn't mean the parks will be re-open at that time but it does mean you can book a stay and make tentative plans.
Disney leaders are heavily involved in re-open plans in Florida and California
Disney wants to re-open as soon as it is safe to do so. Florida and California rely on revenue generated by the parks. We want to know when we can get a little bit back to normal and get our fix of Disney magic, and, we also want to know what that's going to look like in the wake of the pandemic.
Bob Iger is currently on the Economic Recovery Taskforce for the state of California.
Josh D'Amaro, President of Walt Disney World Resort, and John Sprouls, CEO of Universal Orlando Resort, are on the Task Force for reopening Florida.
What does booking or rebooking a Disney vacation look like right now?
Whether you're hoping to salvage a vacation already booked, looking to cancel or extend a trip booked for 2020, or wanting to book to take advantage of really good airfare right now, Get Away Today can help you. They're Disney travel agents that are invested in staying on top of the most current information and helping you understand your travel plans and make the best decisions about your travel during these weird, weird times.
Get Away Today also has information on non-Disney travel, such as Universal, SeaWorld and other Southern California and Florida destinations.
This has been the longest time we've gone without planning a Disney vacation. We're Disney Vacation Club members and we typically go every year. We know the magic will be there on the other side of this but we also know people have plans up in the air and dollars tied up in vacations that might not happen, so I hope this info helps someone out!
Other things I've written about Disney that you might find helpful:
Disney Character Breakfast at Trattoria Al Forno – Why it is THE BEST