How To Pack Carry On Only And Ditch The Checked Luggage
(This post may contain affiliate links. Read my full disclosure.)
I pride myself on being a minimal packer most of the time. My goal for most trips is for everything to fit into a suitcase small enough to be approved for airline overhead bins. Whether flying or driving, I have a more enjoyable, less stressful trip when I'm not trying to juggle heavy bags or pawing through a mountain of clothes trying to find an article of clothing I'm pretty sure I packed. I think minimal is better, and I'm sharing my tips for how to pack carry on only for anyone who is interested in paring down.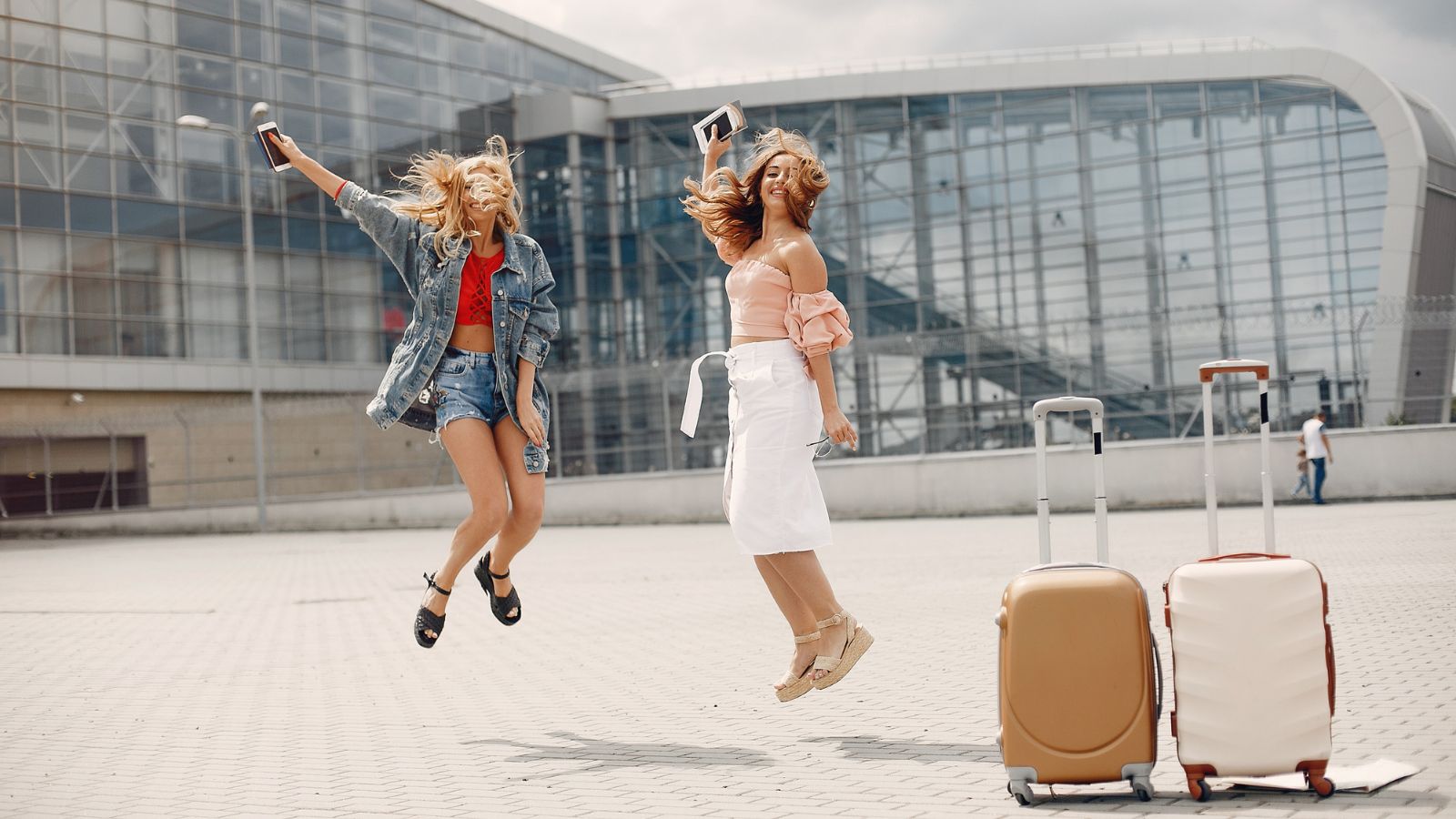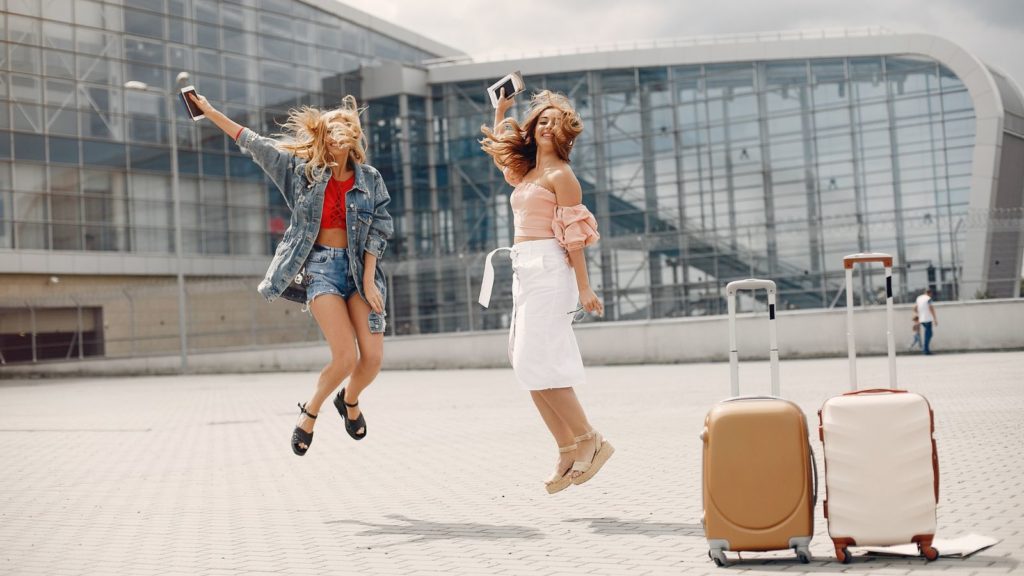 How to pack Carry On Only Like a pro
One of my most unpleasant travel memories was being at the airport in Frankfurt Germany in the 1990s. Frankfurt is a busy, international hub and I was and dragging two full-size bags across the terminal while weighed down with a backpack and a purse. I hadn't been able to find a baggage cart at the baggage claim and had to navigate two escalators to reach the airport exit. Neither one of my suitcases had wheels, and I distinctly remember how my palms burned and having to stop every few feet to adjust my grip on my bags.
Every time I'm tempted to overpack, I remember that day.
Why Pack Light?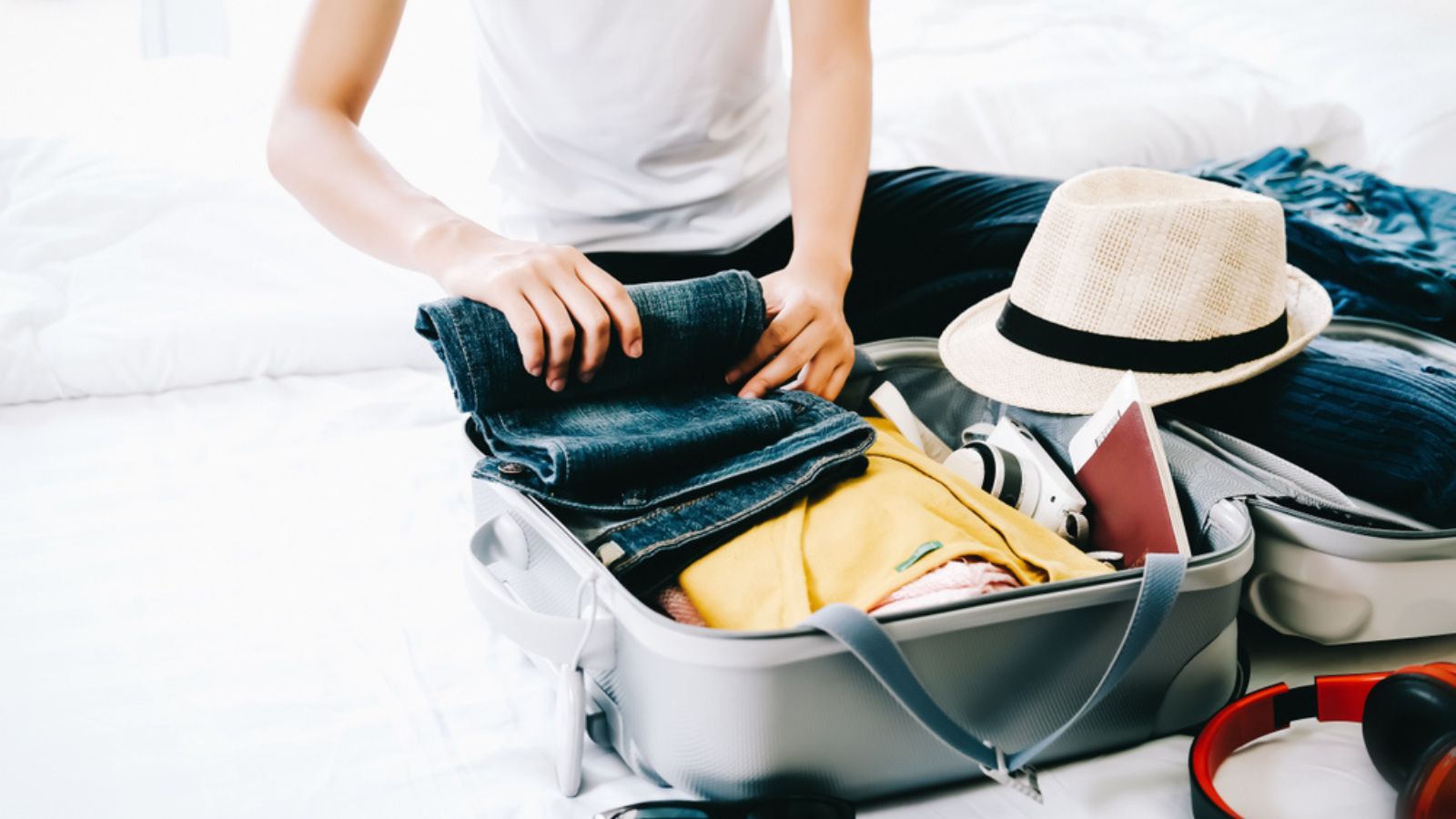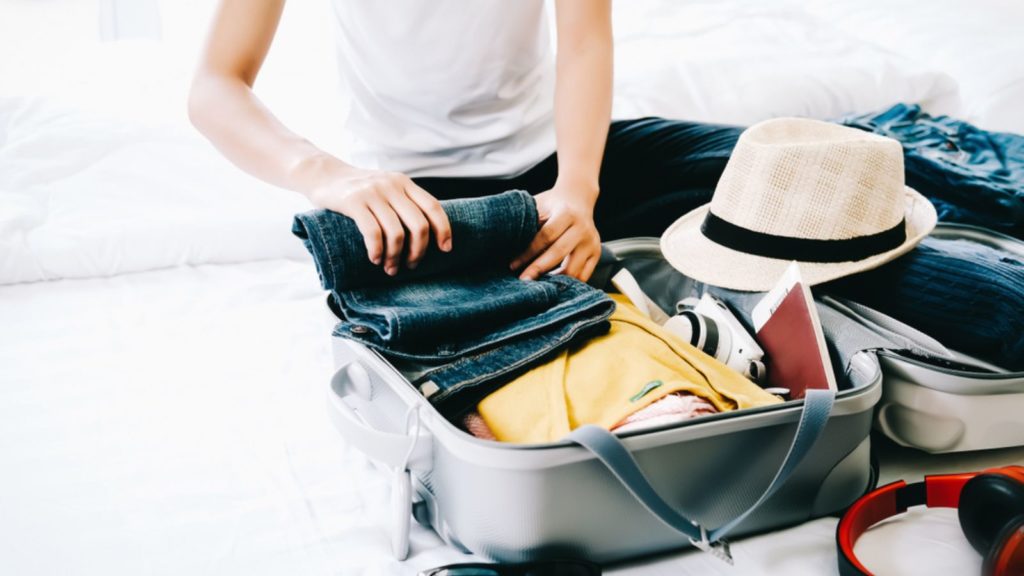 With most airlines charging for checked bags, carry on only saves money. Most major US carriers charge around $30 for the first checked bag. Flight delays, canceled flights, and tight connections are all things that make me want to keep my baggage close at hand. If I don't give my bag to the airlines, they can't lose it, right?
Plus, when I get to where I'm going, I can breeze right by the baggage claim.
I extend my carry-on-only philosophy to road trips. Even though I'm tempted to throw everything in the car just because I can, I resist. A weighed-down car won't get the best gas mileage. Playing Tetris with everyone's suitcases is never fun, especially when the cooler with your drinks and snacks is behind a wall of bags.
Minimal travel is simple travel. If everyone can manage their own baggage, it's much easier to move from point A to point B, and these packing tips for carry-on only can help make any trip go more smoothly.
Flying Basic Economy? Read This First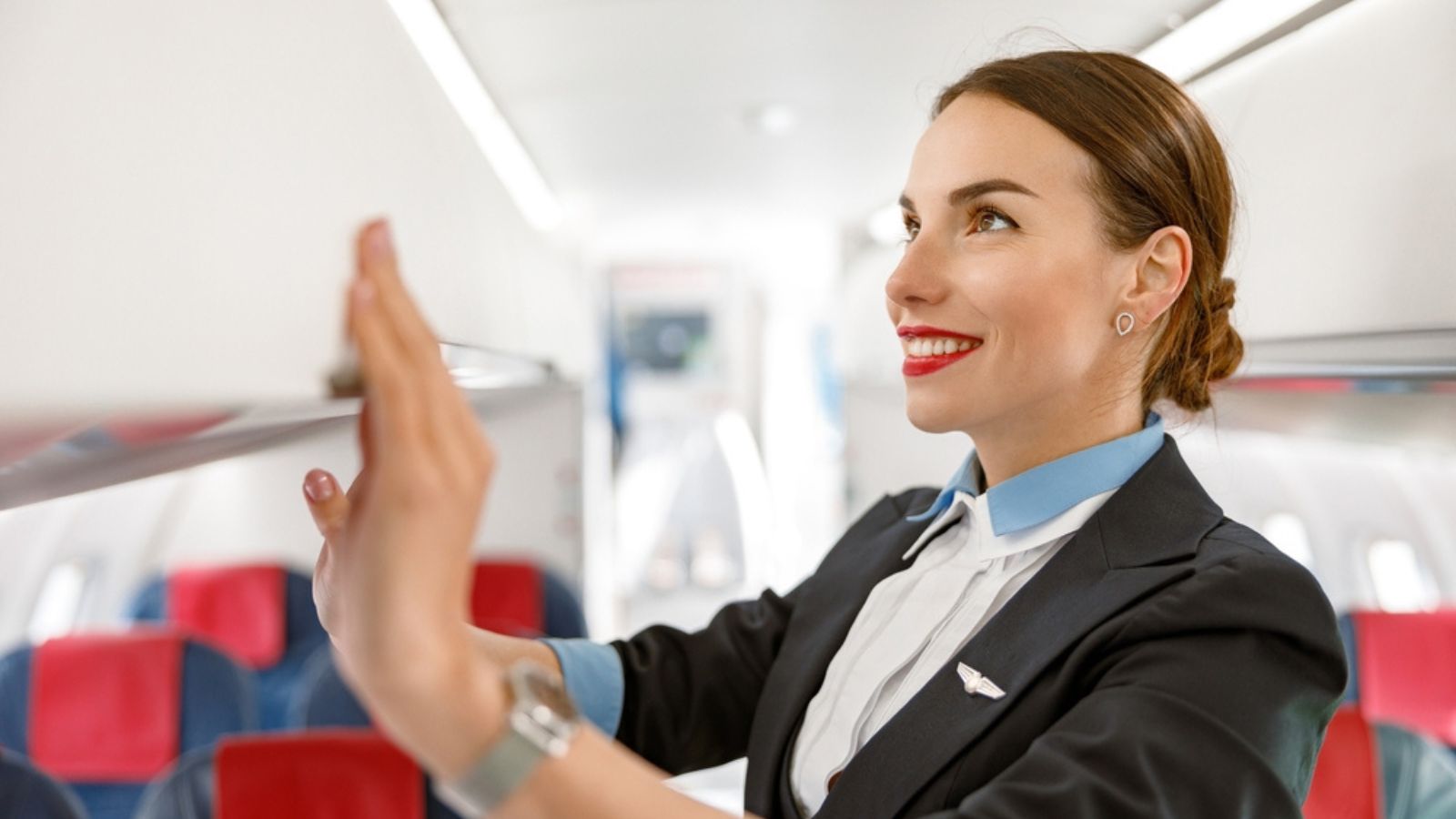 If you're flying basic economy, you might not be eligible to take a bag in the cabin. Make sure you're paying attention to the limits of that good deal fare category. If you have a later boarding group, the plane may run out of overhead bin space before you board. That's something to be prepared for if you don't have status with an airline or are in the C boarding group on Southwest Airlines.
The rules on budget or low-fare airlines, like Spirit or Ryan Air, might be different. There may be a charge for carry on bags, or the dimensions for an approved carry-on may be smaller. Always check.
Choose the Right Luggage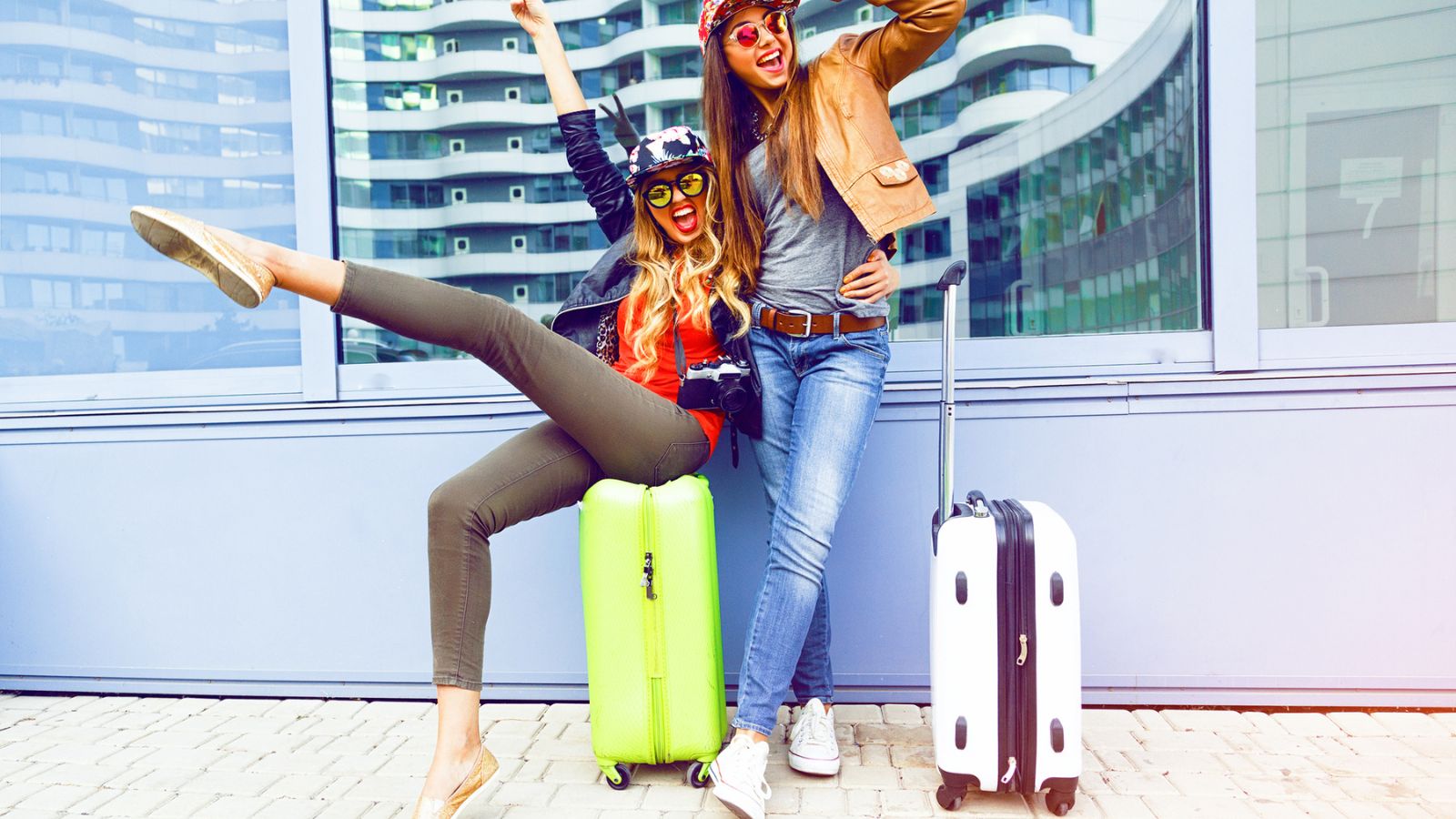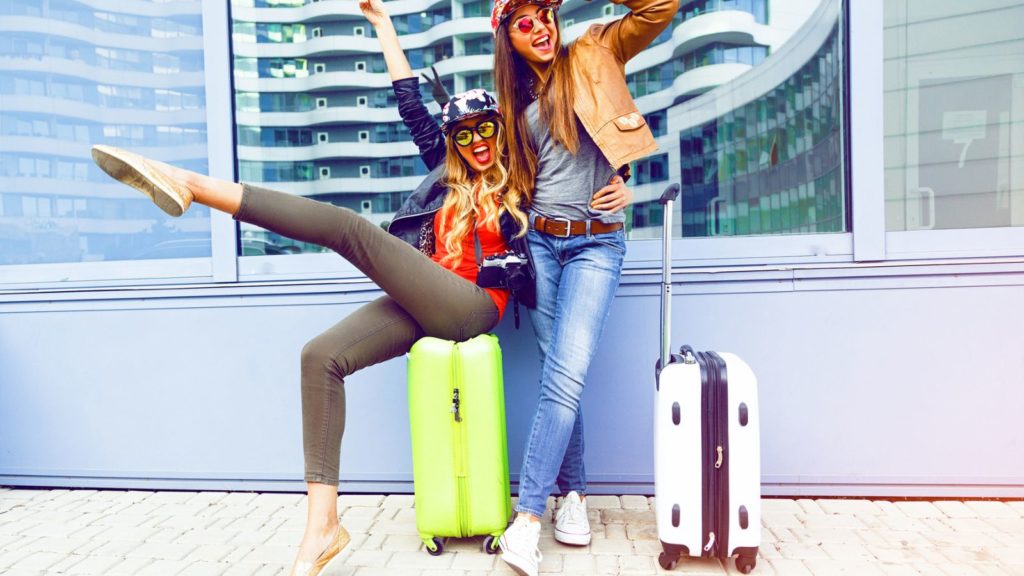 One of the best packing tips for carry on only I can offer is to choose the right luggage. Choose the right suitcase that meets your needs for the trips you take. I have a hard-sided American Tourister suitcase that is cabin approved for major US airlines. This fits into the overhead compartment on most planes. I've had to gate-check it on some smaller planes (regional flights), but it still counts as a carry on.
My bag has two separate compartments and an interior zipper pouch. It's pretty basic, but it meets my needs. If you need more compartments or pockets to align with how you like to pack, you should scope out this before buying a new bag.
Frequent road trippers might want to consider a soft-sided, more flexible bag. If your bag is going in the rear of your car with everyone else's bag and whatever else you're taking (fishing and camping gear, etc.), soft-sided bags can be easy to maneuver.
You Get What You Pay For
I recommend buying name-brand, good-quality luggage that will stand up to being handled frequently. I've bought no-name luggage to try and save a buck, and I've had zippers break and interior fabric rip while the bag is still relatively new. Most travelers won't be sorry they bought a good quality bag and paid a little more. I've been very happy with my American Tourister bags, but Samsonite, Ricardo, and Away are other reputable brands to consider.
Get Out of the Just-in-Case Mindset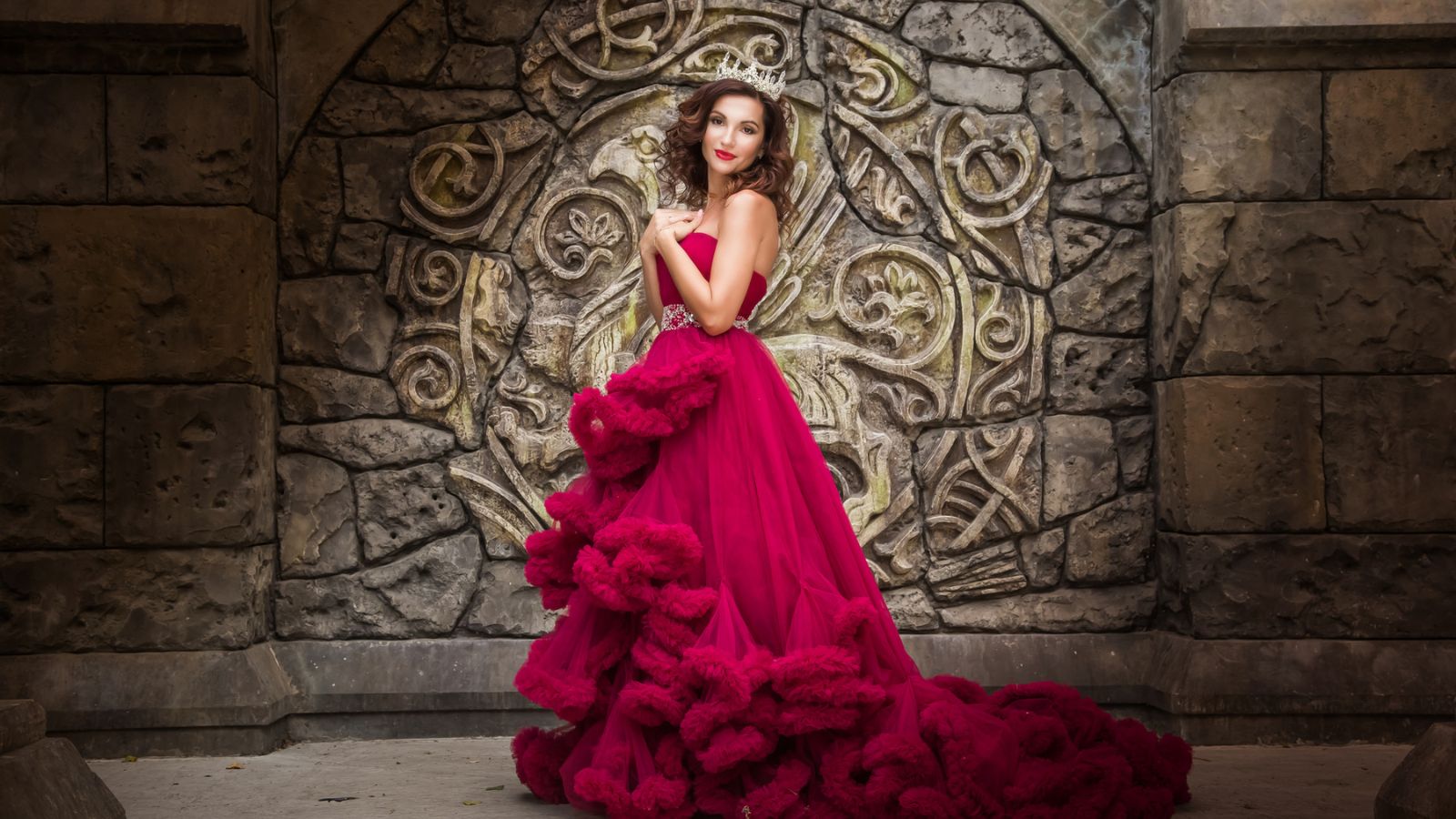 If you pack formalwear and beachwear for every trip, maybe it's time to rethink that just-in-case mindset. The temptation to be prepared if the opportunity to attend a black-tie gala pops up is real, but take a hard and realistic look at what your travel plans are going to look like.
Life is always uncertain, but you'll probably know where you'll be going and what you'll be doing on most trips you pack for. If you routinely return from trips with items you didn't use or clothes you never wore, consider this your nudge.
And, if that unexpected invite to a black-tie gala happens, maybe that's a sign from the universe that you need a shopping trip.
Don't Wait Until the Last Minute to Pack
If you leave the packing to the last minute, you're more likely to overpack or forget something you need. I typically pack two or three days before a trip and set aside a half-hour to complete the task. This lead time allows me to get an accurate idea of the weather at my destination and plenty of time to gather my things in an unrushed way.
Waiting to the last minute doesn't allow a cushion for clothes that might be in your wash pile or that don't fit, and that sometimes brings on panic and the temptation to start throwing things in your bag and hoping for the best.
If I have an itinerary or agenda for a trip, I look at that and pack my outfits accordingly. I close my bag and put it by the door the night before my trip, leaving essentials like phone chargers and a mini toiletry bag to throw in my purse or backpack just before I'm out the door.
Choose Double-Duty Clothing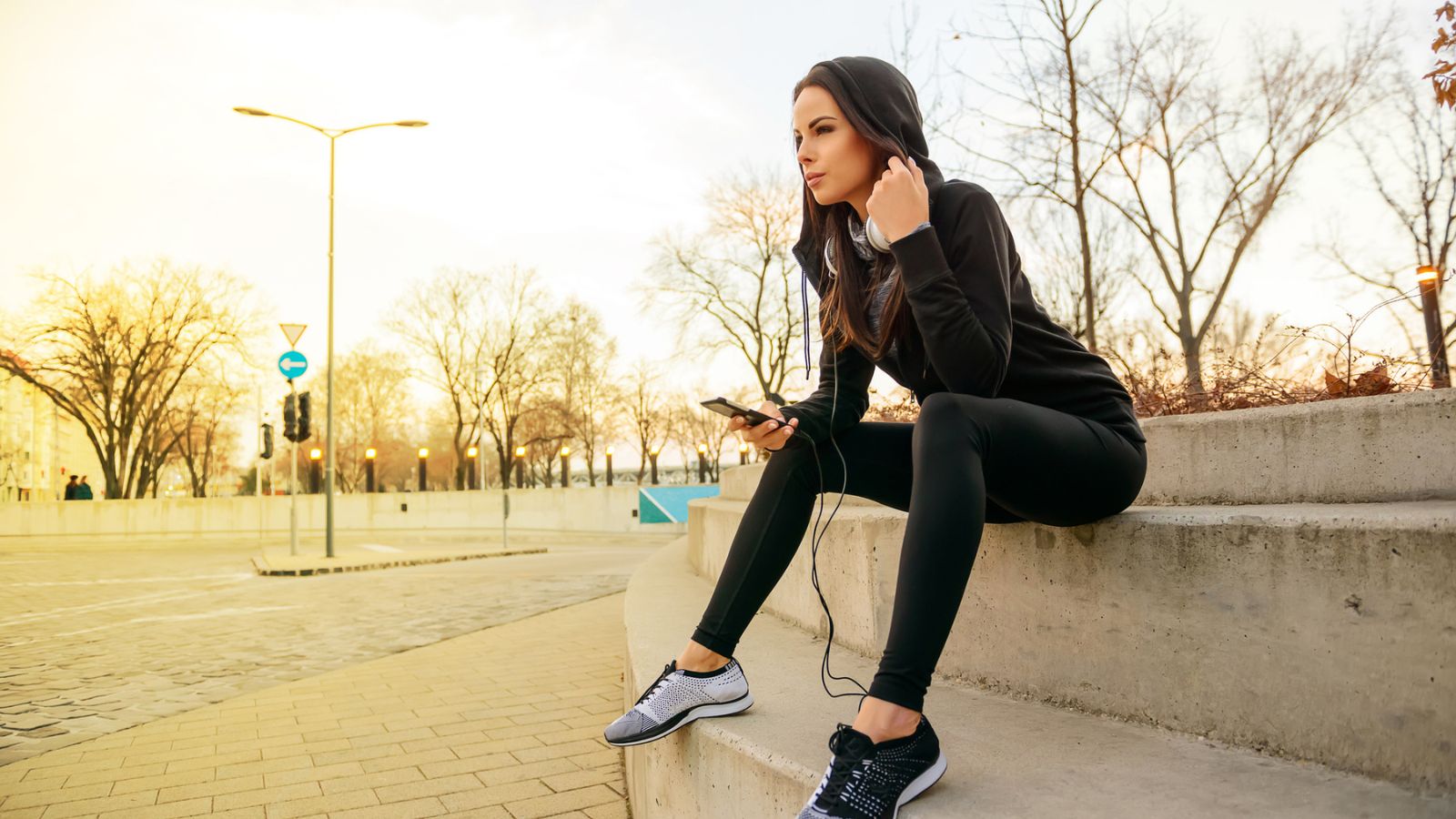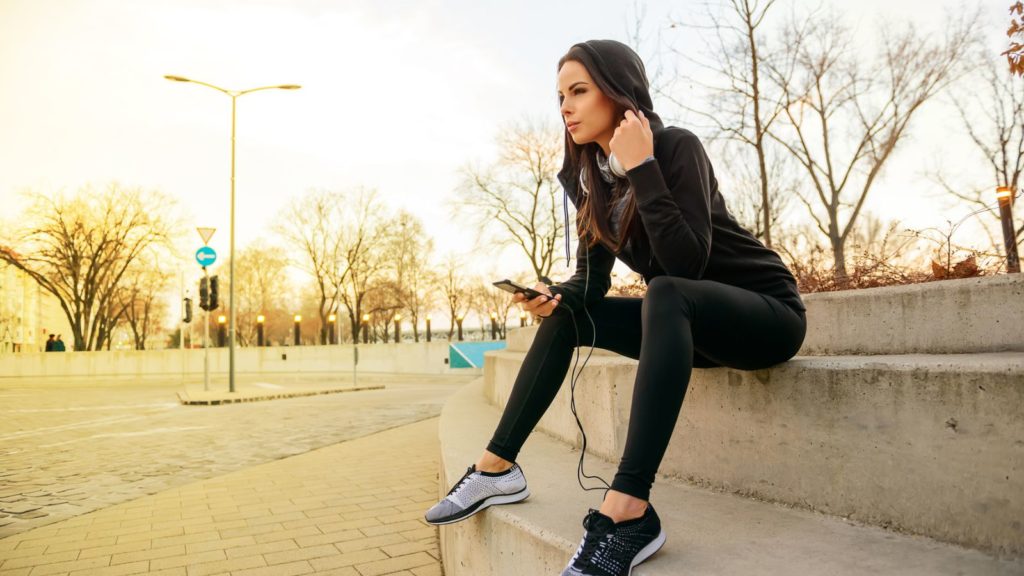 One of the important packing tips for carry-on only is to pack clothing that can serve more than one purpose. If you can get more than one wear or one use out of a piece of clothing, all the better. I have a just-above-the-knee black knit dress that can be worn with flats or sneakers and a straw hat for sightseeing or brunch that can be paired with rhinestone sandals and an evening wrap for a dressier look. I've also worn it as a bathing suit coverup.
Jeans can be worn multiple times before they're washed. Darker patterns, such as winter florals, are pretty forgiving and can usually be worn more than once, even if you spill something. I can get double duty from black leggings by wearing them once or twice with a sweater or tunic and then wearing them again to hike or work out.
Pack Clothes You Love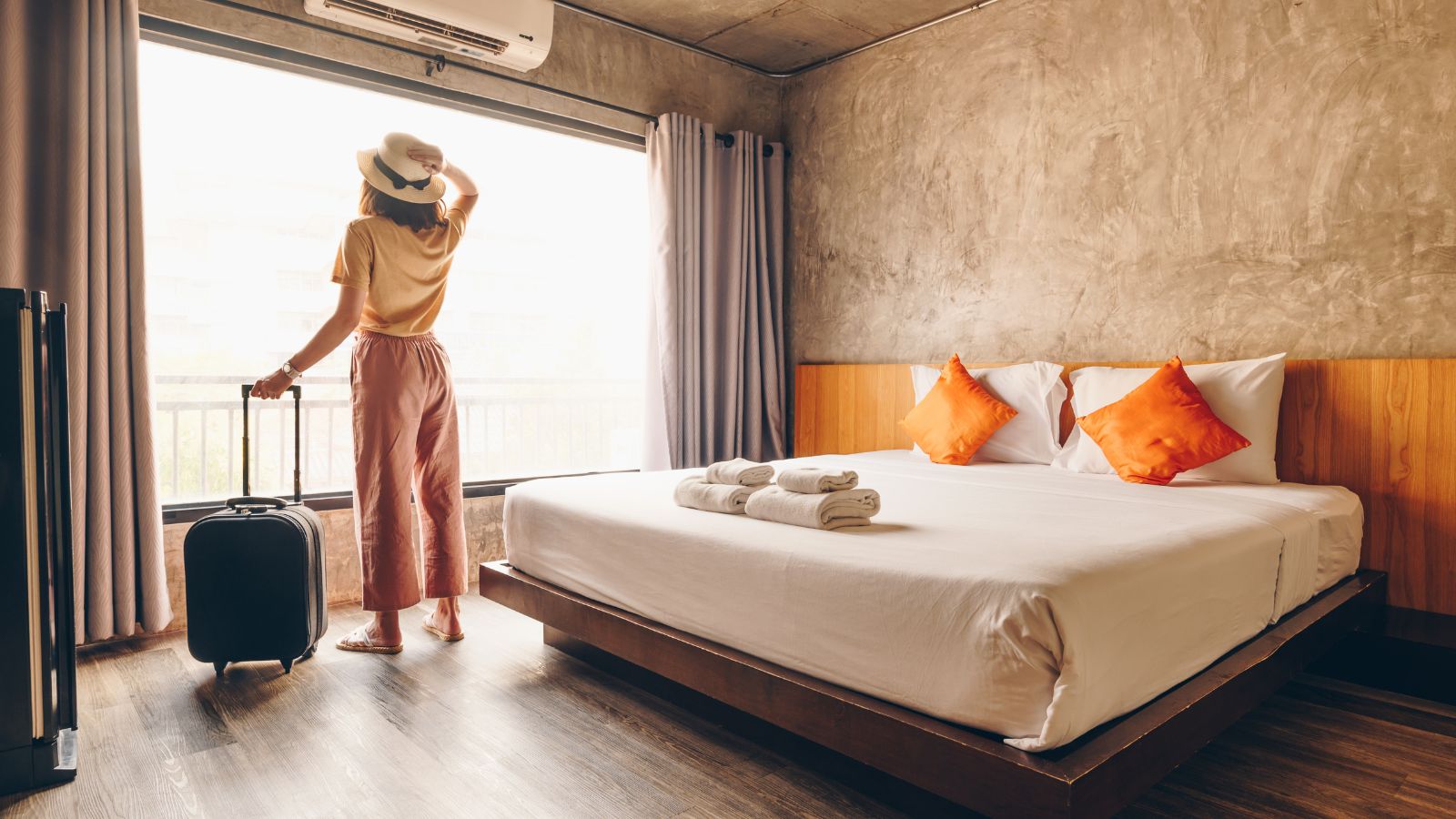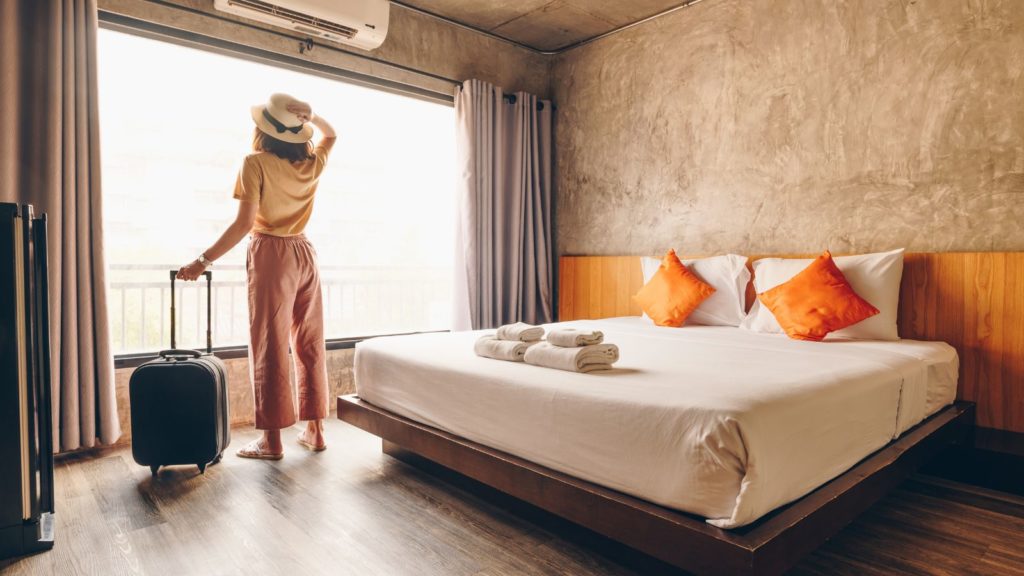 Pack clothes you love that you feel comfortable in and that fit you. I have an expensive designer jumpsuit hanging in my closet that I bought for an event and changed my mind about wearing. Since it is expensive and fits me, I have that "I'm going to get my money out of this yet" mindset. I can't put my finger on why I don't feel great in this jumpsuit, but I recently packed it for a weekend trip, thinking I'd wear it to dinner. Wrong. I put it on and then exchanged it for another outfit for all the same reasons I don't wear it at home.
If you don't love something when it is hanging in your closet, you probably won't love it away from home.
Wear or Carry On Your Heaviest and Bulkiest Items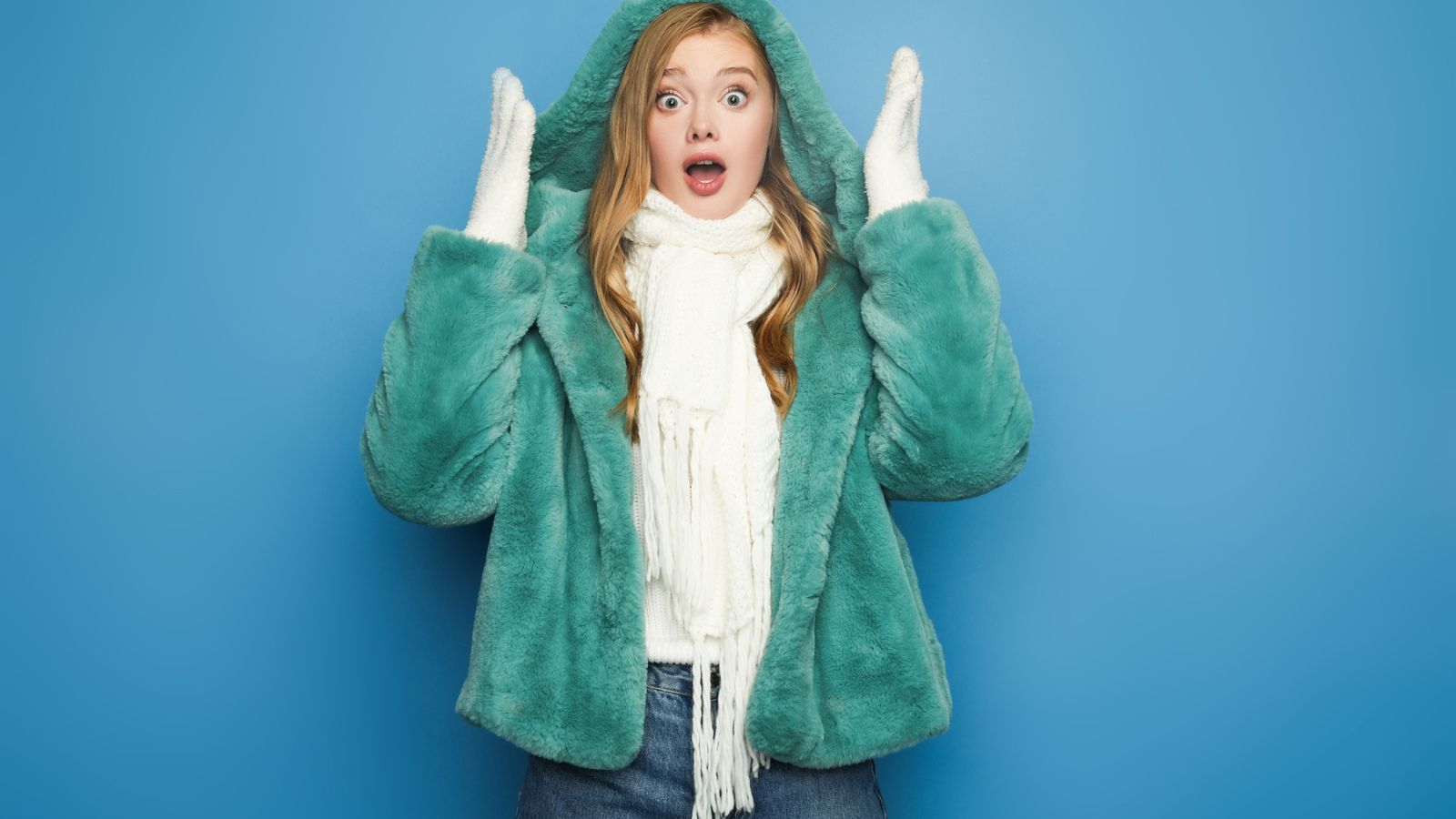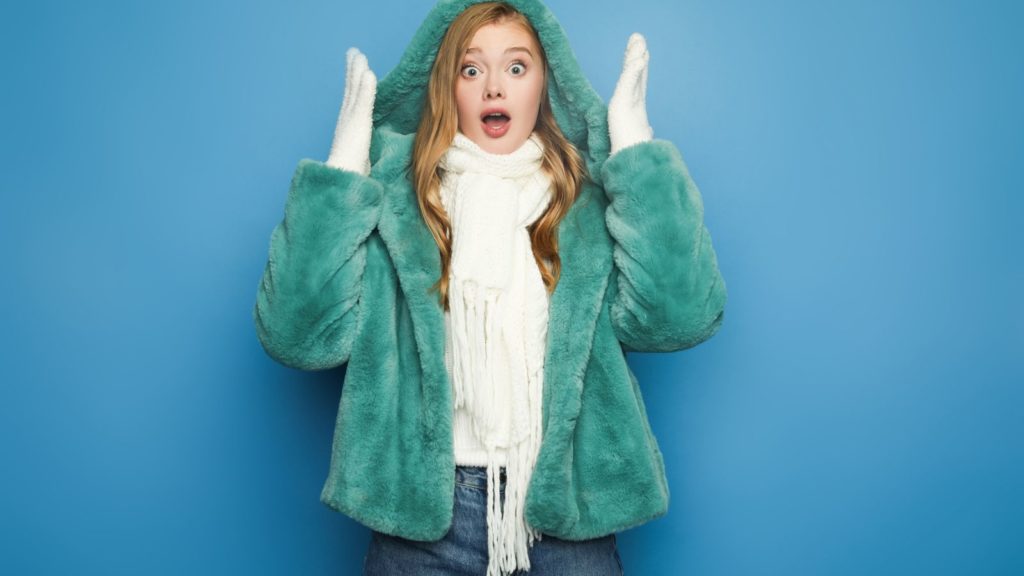 Always remember that space is premium. If it takes up a lot of room in your suitcase, consider wearing it. If you're going from a warm climate to a cold one, wear or carry as much of your bulky winter wear as you can. Packing a coat, heavy sweater, and boots will take up valuable real estate in your suitcase.
Minimize the Number of Shoes You Pack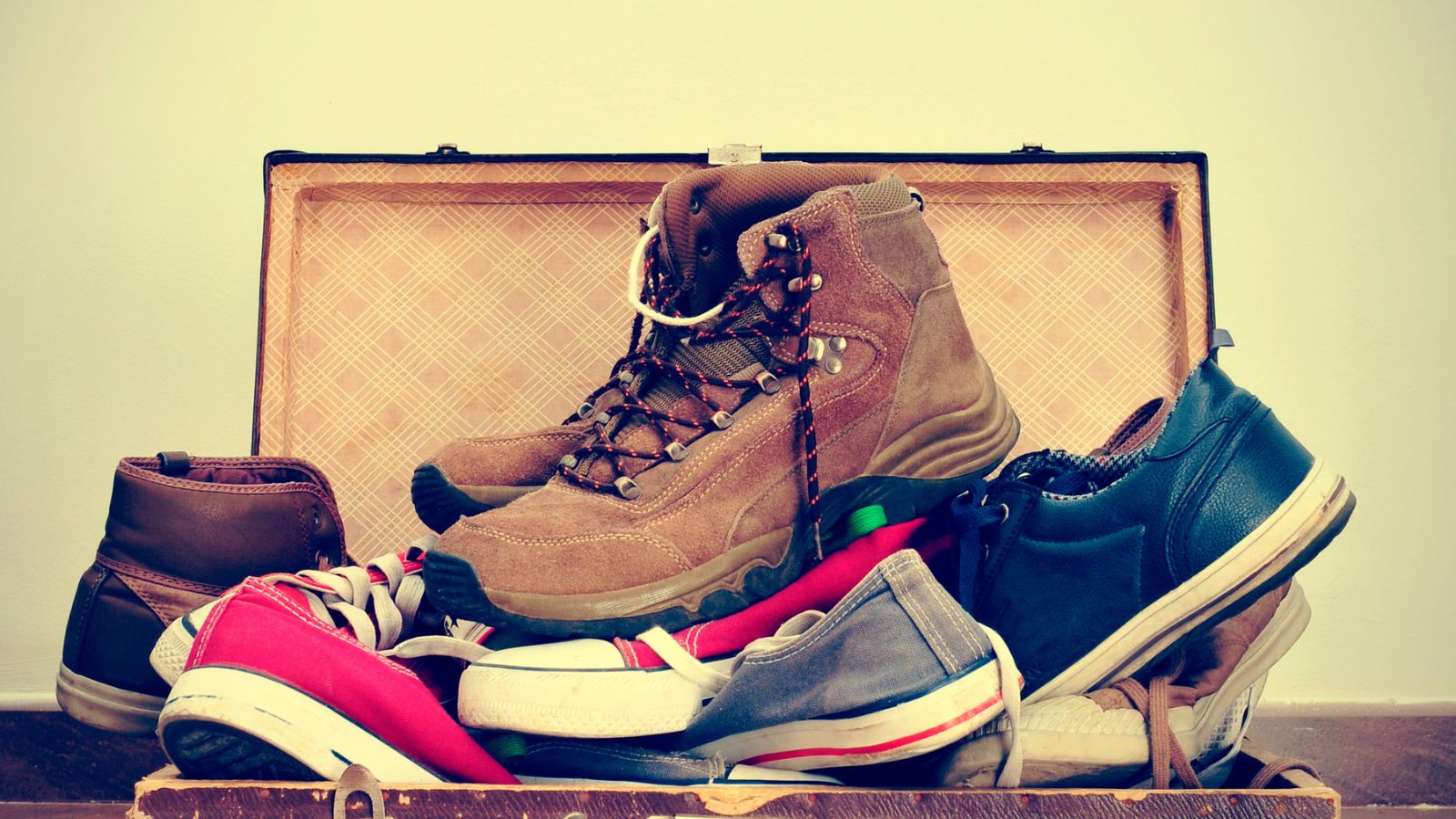 This is one of my most important packing tips for carry-on only and the hardest to see through. The shoes get me every time!
My rule of thumb is to wear my heaviest pair of shoes and pack one additional pair. I succeed at this about half the time—it's a hard rule to stick to but one that pays dividends in lots of extra space if you can manage it.
Pack neutral shoes that go with multiple outfits. If you're dressing up or wearing business attire, nude or black heels go with most everything. Athletic shoes that can do double duty as fashion sneakers are also great for sparse parking.
Wear your bulkiest shoes on the plane and use the insides of your packed shoes to hold socks or other small items, such as toiletries or charging cables.
Pack for Your Itinerary and the Weather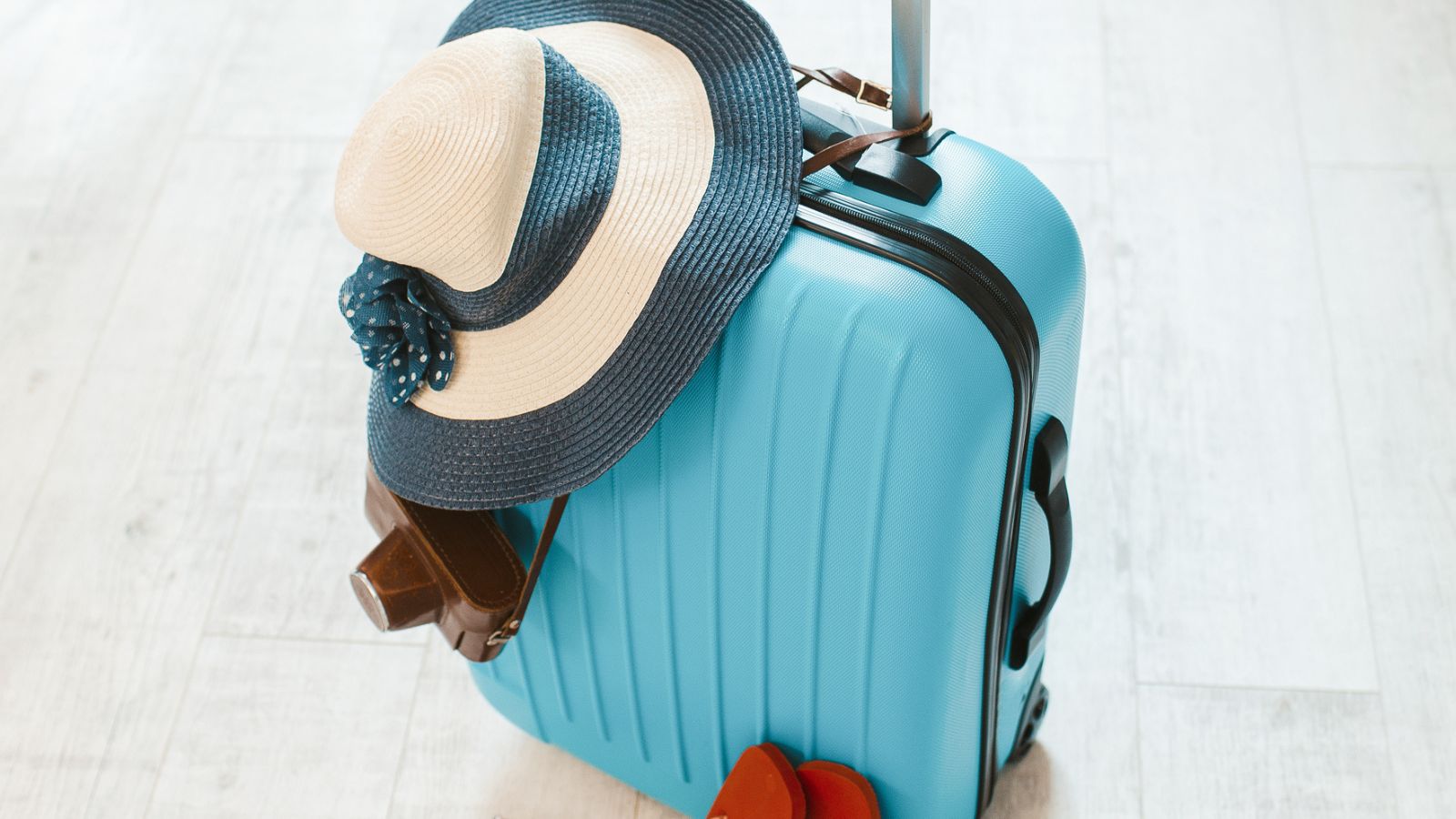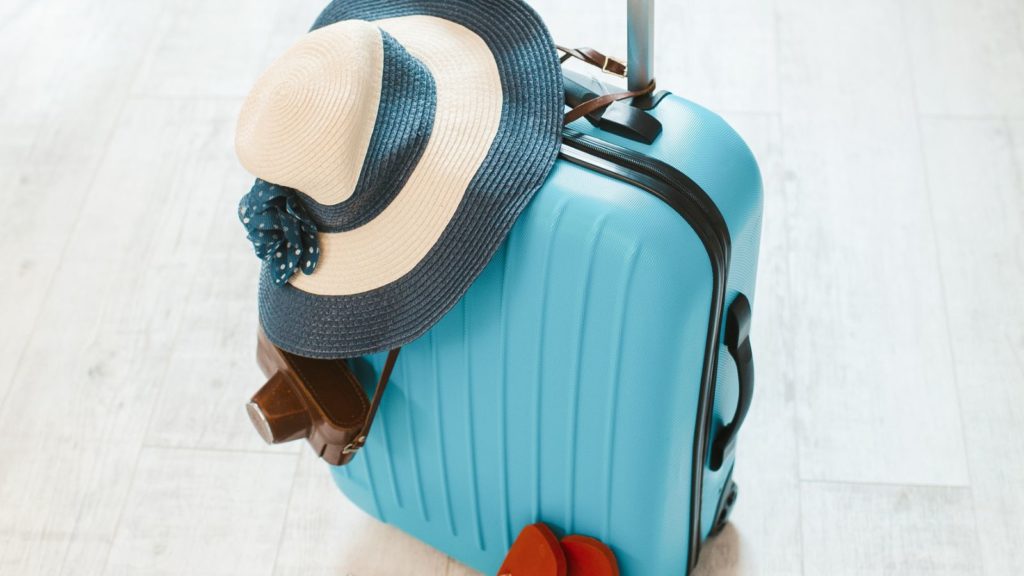 I'm all for spontaneity, but even the most go-with-the-flow trips have some sort of structure. You're probably not packing to leave your home without knowing what you're going to do on your trip. If you're traveling for business or have specific events (theme park, hiking trip, dinner out), go down the list and pack weather-appropriate items for those events. Bonus points if you can repurpose parts of those outfits for other days or activities.
While weather can be unpredictable, check the forecast for where you're going and be reasonably prepared. The key is reasonably. This doesn't mean packing a parka for a trip to Miami because it once snowed there in 1977.
Consider What You Can Easily Buy at Your Destination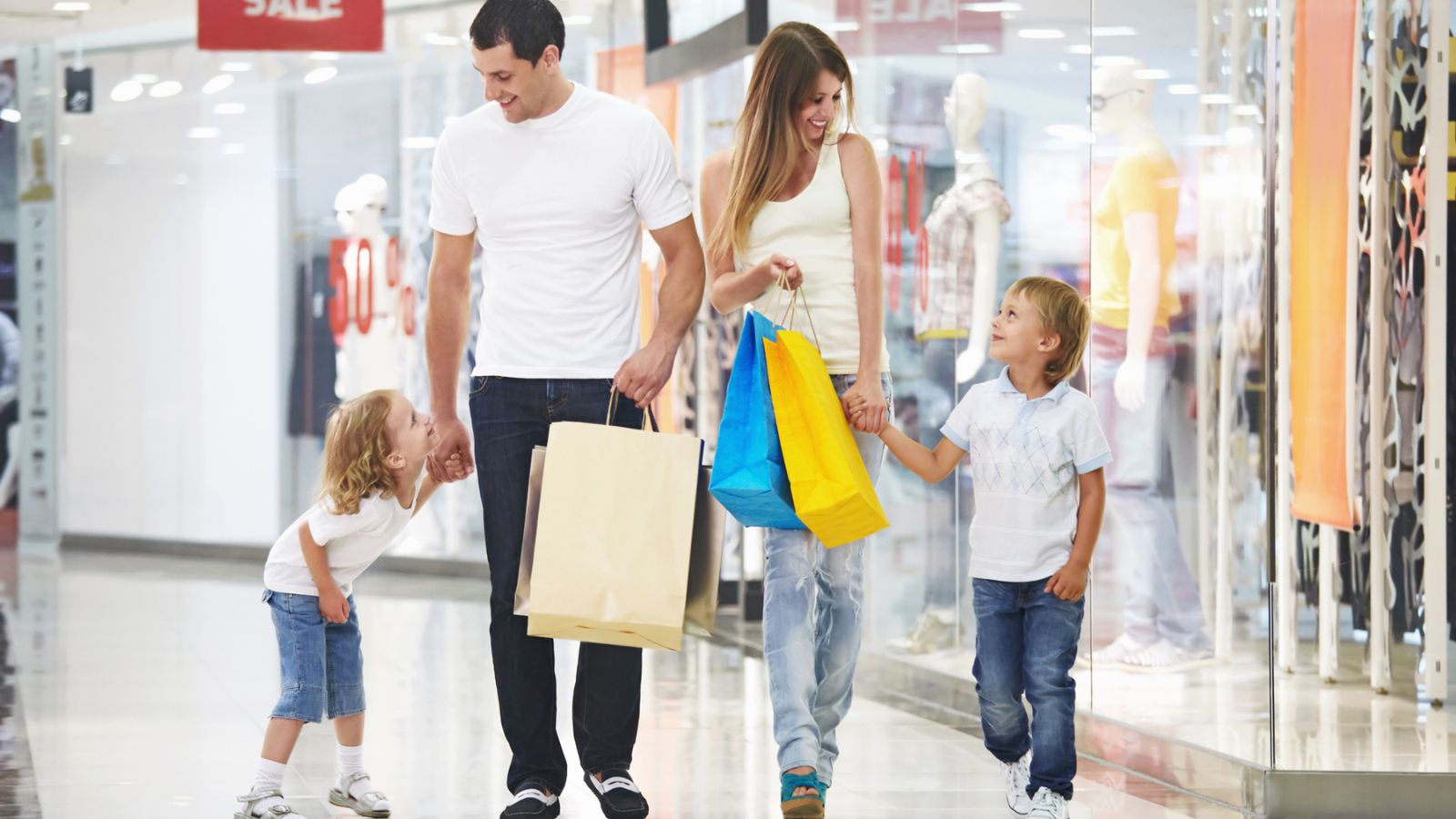 I have been traveling carry-on only or backpack only for many years, even when my kids were small. Traveling with children and babies is challenging on many levels, and one of those challenges is the extra paraphernalia young ones need.
I took a four-day trip from England to Ireland, carrying everything my two-year-old and I needed in a backpack and my purse. My travel companions thought I was nuts, but I did it. One advantage was that his clothes were small, and I had committed to washing them in our hotel in case he had an accident, and we needed extra outfits.
I packed enough diapers for one day. I also packed very minimal snacks and just-in-case items, such as medications. Before our trip, I scoped out stores within walking distance of our guesthouse and made a quick trip for diapers, wipes, and snacks. We used everything during our trip, and I had a very light load.
This is a good and doable strategy for all but the most remote locations. Today, services like Shipt and Instacart make traveling light even easier.
Commit to Doing Laundry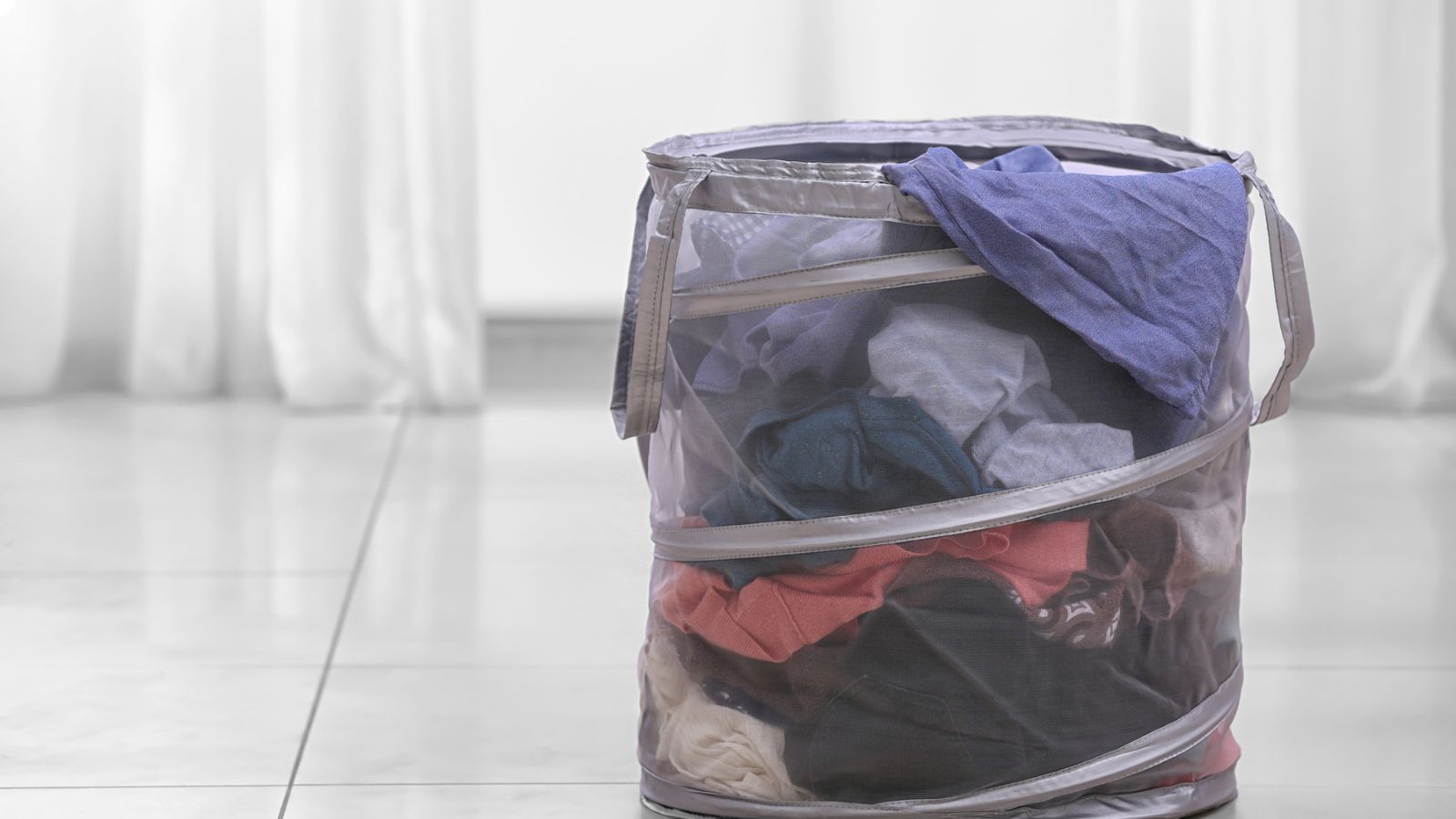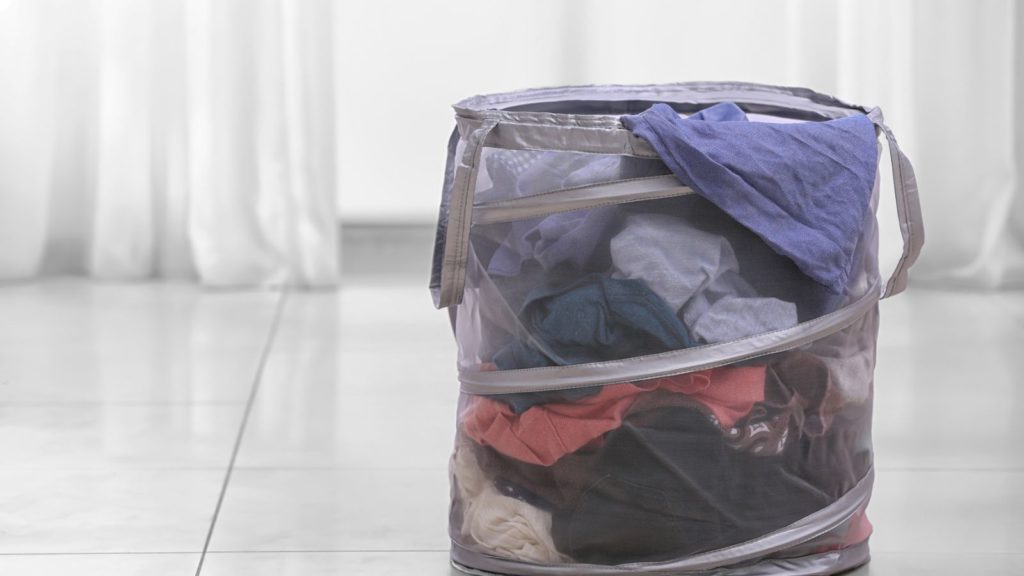 I plan to do laundry if my trip is longer than five days. Most vacation rentals have laundry facilities—one of the amenities I pay attention to when booking. Most hotel chains have some self-service laundry facilities, and a quick check of their website will tell you what's available. Pack detergent from home and take change since the machines aren't always free, although some of the newer machines accept credit cards.
More upscale hotels may not offer self-service laundry facilities but have laundry service. These tend to be pricey, and your clothes may be gone for two or more days. I don't think this is the greatest option, and I might pack a couple of extra clothes or wash a few things in the sink. Knowing what to expect and what's available and adjusting from there is key.
A popup laundry hamper or a laundry bag doesn't take much room in your luggage.
Travel Size Toiletries and a Pared-Down Cosmetic Bag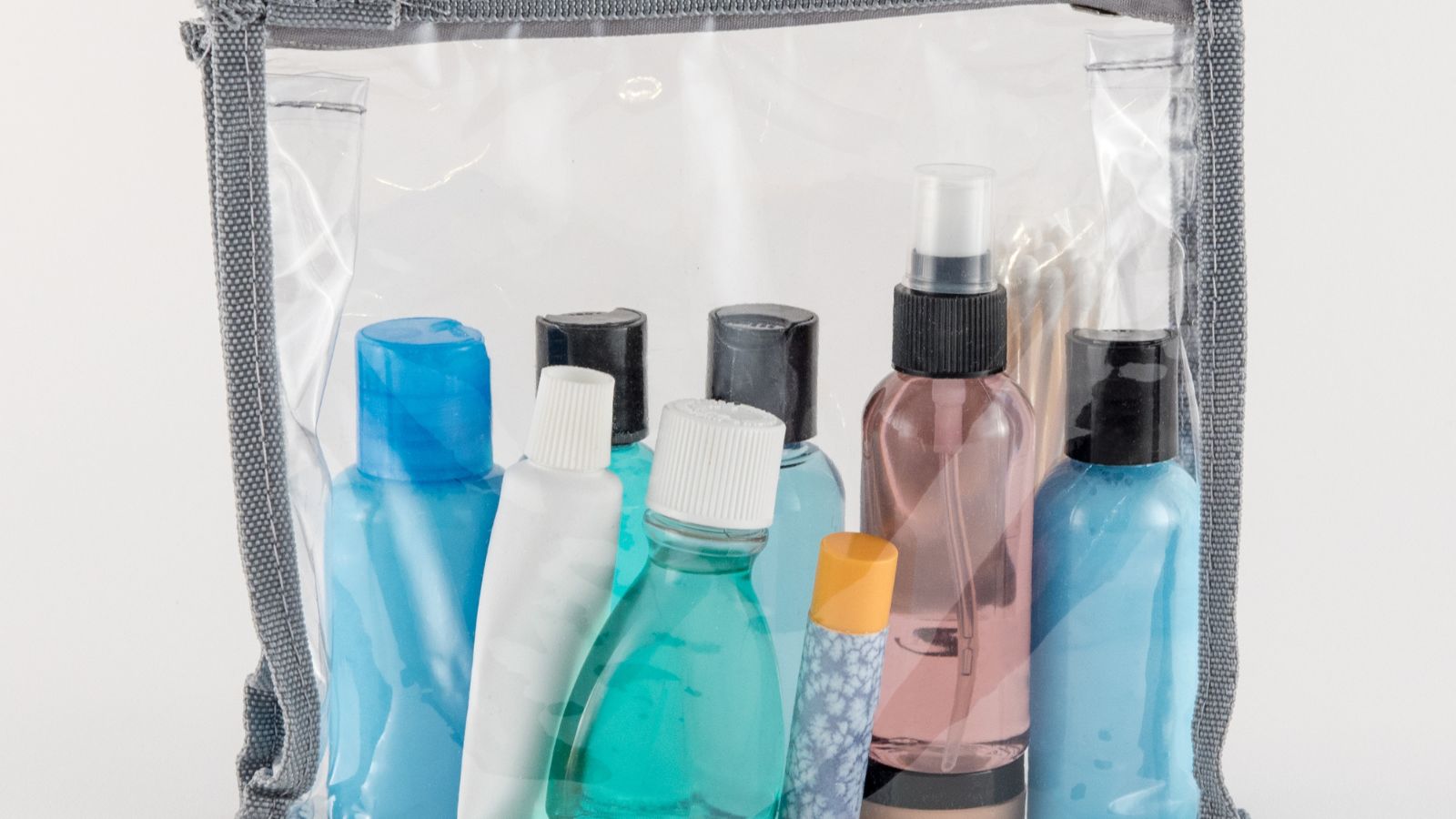 Carry on only means making sure toiletries and other liquids meet the in-cabin requirements. Stock up on items in the travel and trial size aisle at Target or Walmart, or grab some reusable toiletry containers to make sure you have your own familiar toiletry products. Makeup subscription box services such as Ipsy or Birchbox are a great way to get small-sized cosmetics.
If you're not picky about toiletries, use what the hotel provides and save even more space. It's pretty easy to check online to see what amenities are available. It varies, but most hotels provide soap, shampoo, conditioner, and lotion. I can get by with any shampoo, but I have to have my own brand of conditioner always. If you're comfortable sharing toiletries with your travel companion, you can easily get by with one tube of toothpaste. Every bit of space counts.
Plan Room for Souvenirs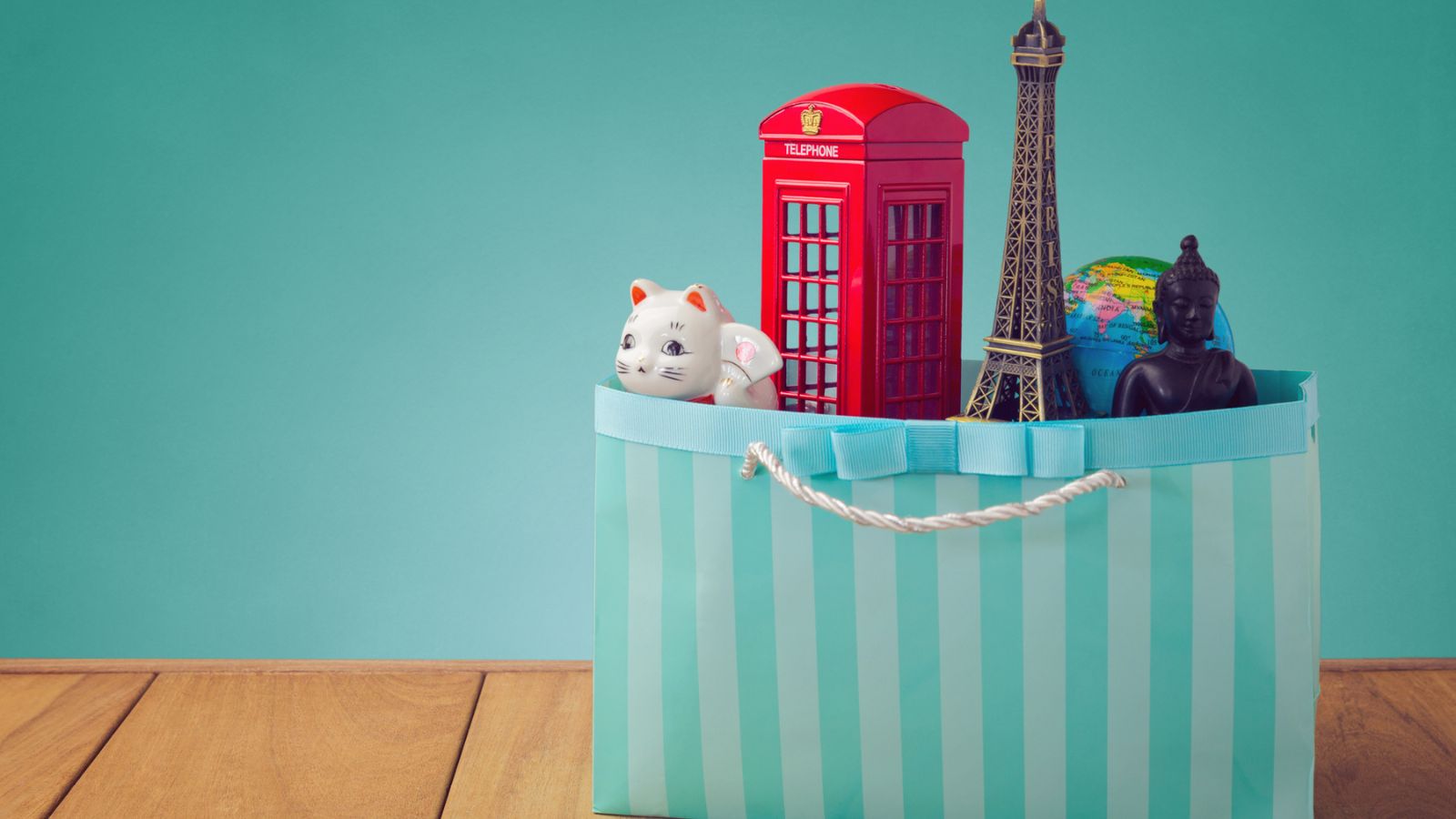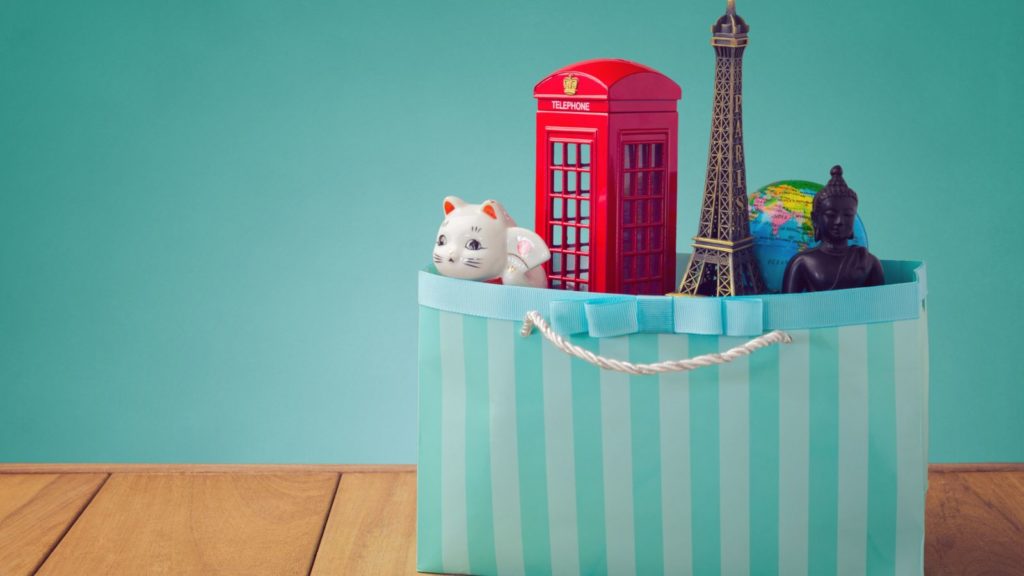 If you plan on shopping or buying souvenirs, leave room in your suitcase for those purchases. If you stumble upon a find that doesn't fit, ask about having it shipped to your home. You can also scope out UPS Stores or similar operations before you leave.
This may not work for everyone, but we strictly limit souvenirs altogether. On family trips, my kids can buy one thing that will fit into their luggage. They always see lots of stuff they want, but since they know they're only getting one thing, they tend to be pretty discriminating. We favor keepsakes such as magnets, pins, or stamps. These offer us a memento of a place we've visited without contributing to clutter.
Packing Tips for Carry-On Only—It Gets Easier but Maybe Not for Everyone and Every Trip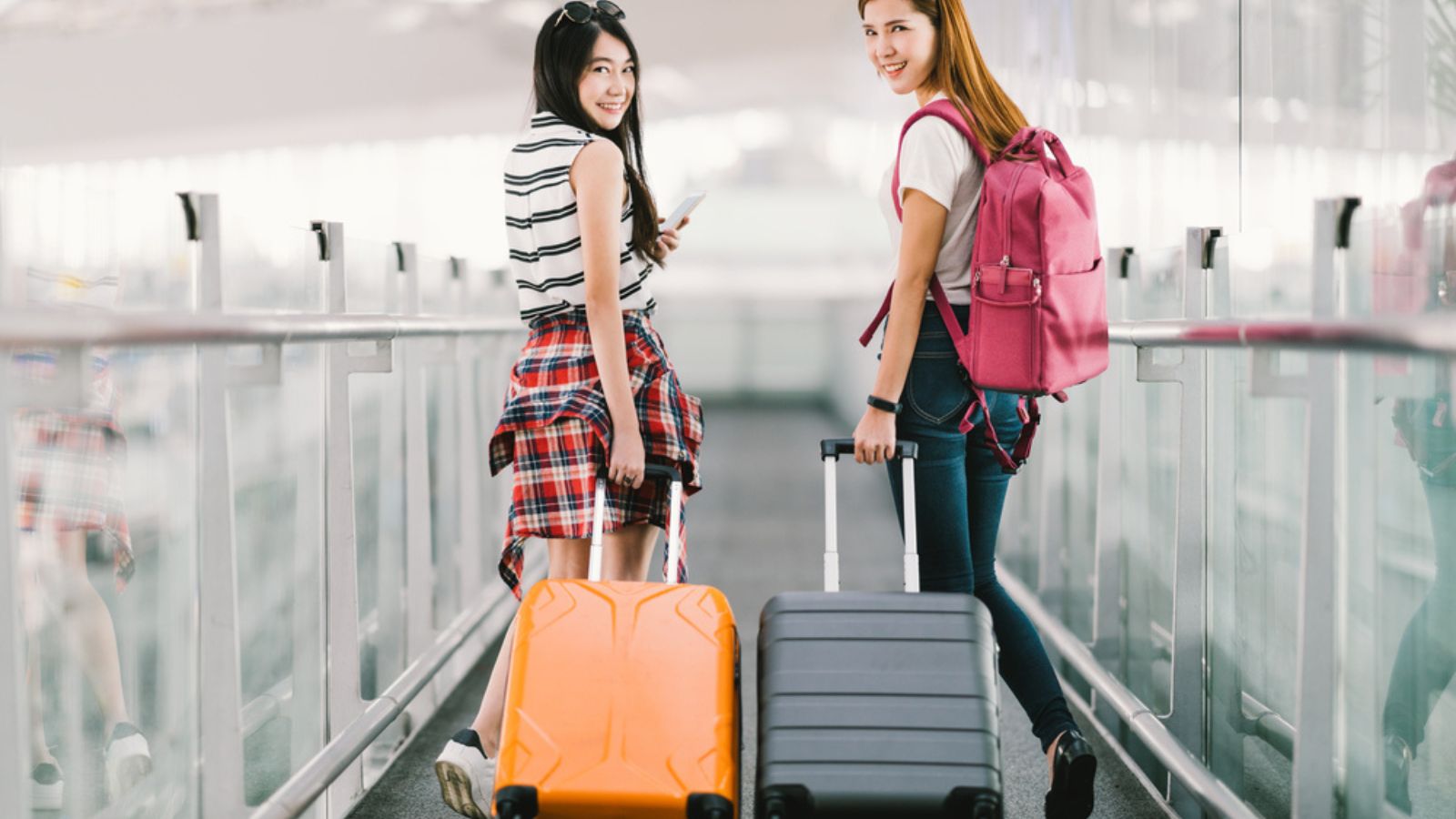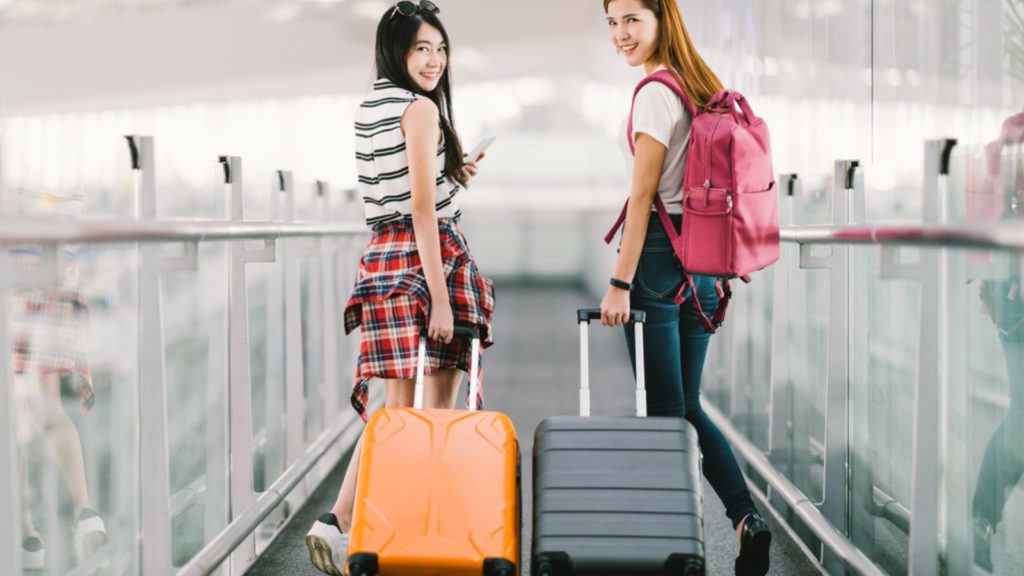 A pared-down approach to packing might feel daunting at first, but it gets easier with practice. Less-experienced travelers may be less comfortable leaving home for an extended period without feeling well-prepared for unexpected circumstances. More seasoned travelers may appreciate the freedom that comes with a lighter load.
If you've ever lamented the amount of stuff in your suitcase that didn't get worn or used on a trip or have struggled to navigate an airport terminal when you couldn't find a baggage cart, give the carry-on-only approach a try to see if it works for you. If you're nervous or skeptical, try it on a short domestic trip and branch out from there.