Review of the Disney Wonder
(This post may contain affiliate links. Read my full disclosure.)
We are definitely "cruise people." My husband and I went on our first cruise together shortly before we adopted our son, Zack. Six years later, we have sailed four times with our kids and three of those have been Disney Cruises. Here's our review of the Disney Wonder.
The Disney Wonder was our first Disney Cruise and we have sailed on this ship twice. On our first Disney Wonder Cruise, we sailed to the Bahamas and on our second, to the Western Caribbean. We really love the ship but I think it has an even more special place in our cruise memories because it was our first Disney Cruise.
Review of the Disney Wonder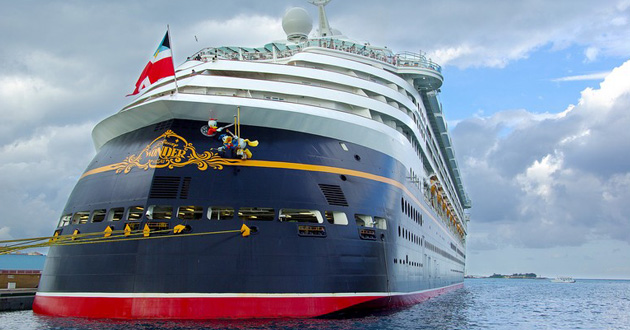 A little bit about the Disney Wonder
The Disney Wonder has been in service since 1999 and was re-imagined in 2016. We sailed in early 2017 and in early 2020, just before the world shut down.
The Wonder is one of Disney's smaller ships with room for 2400 passengers in 857 staterooms. We've sailed to the Bahamas and the Western Caribbean on the Disney Wonder. We haven't done a Disney Cruise to Alaska yet, but if you are interested in doing that, the Wonder will probably be your ship.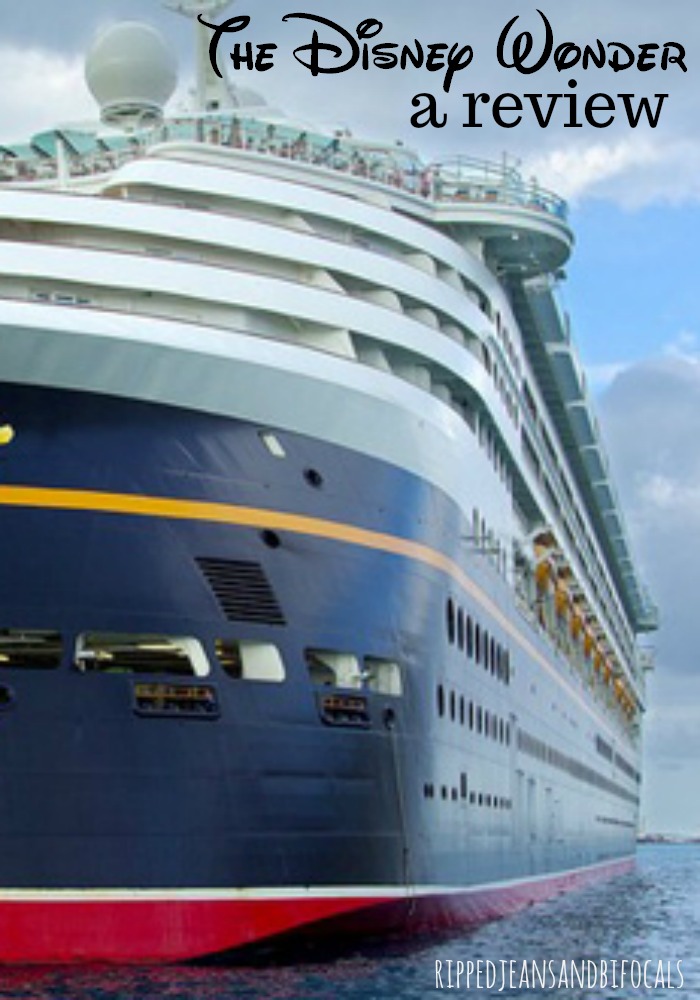 The Disney Wonder is one of Disney Cruise Line's smaller ships. To date, I've sailed on the Wonder and the Dream, one of Disney Cruise Line's larger ships, and I like the intimacy of the Disney Wonder. It feels much easier to learn your way around a smaller ship, and of course, it's not as much walking to get to places on board.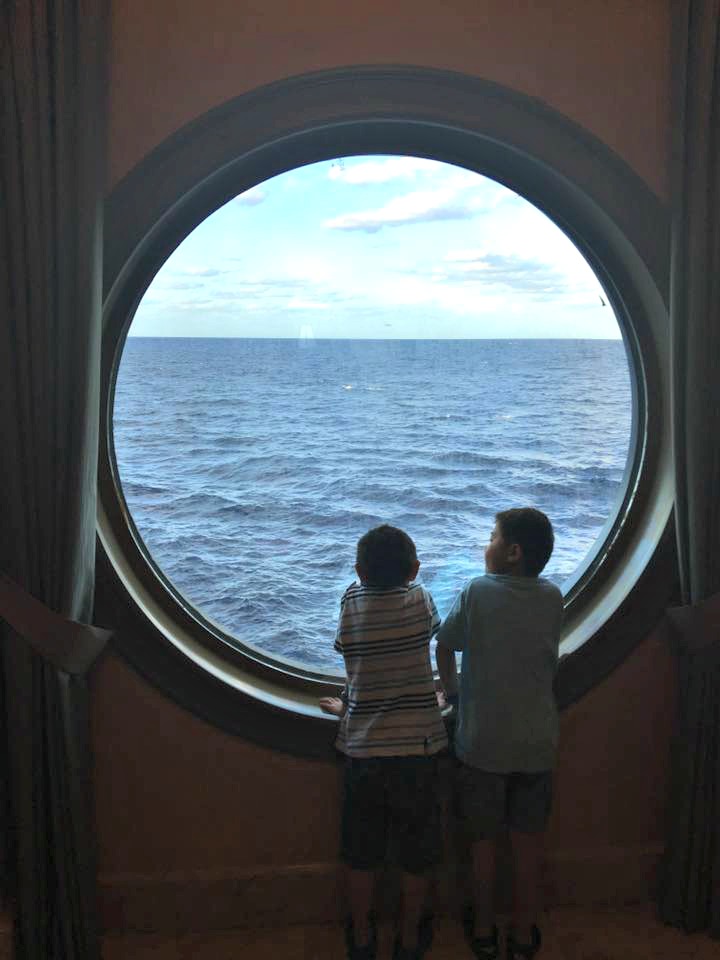 I was also afraid a Disney Cruise would be "too Disney" but I didn't find that to be the case at all. Don't get me wrong, I love Disney and I think everyone knows that. My kids are the perfect age to be in love and in awe of all the Disney magic and characters, but I think I kind of envisioned Mickey Mouse everything and characters popping up around every corner.
That was so not the case.
While the décor was very Disney, it was also very subtle and elegant. You can tell some real work and creativity went into the theming.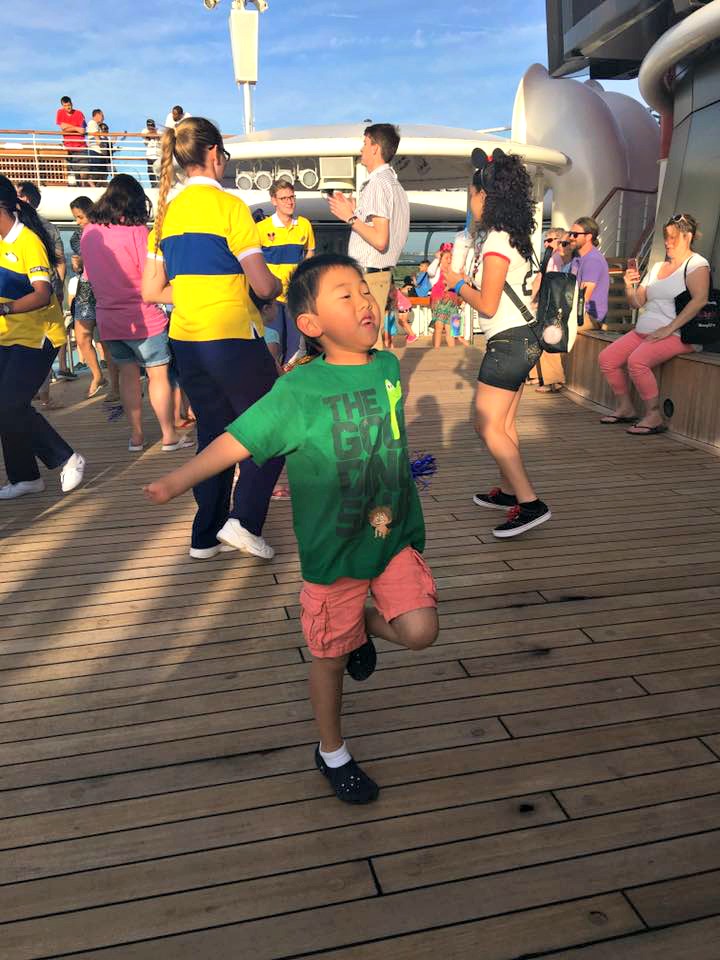 Also, while there was plenty of opportunity to interact with the characters, it was typically at scheduled character meets. I think I'd had images in my head of trying to enjoy an umbrella drink from my spot next to the adults-only pool (oh yes, they have one of those) and having Goofy plop down next to me. Other than a random encounter with Captain Hook in the hallway (which was kind of cool) the only time I saw characters was at scheduled meets (both on board and on Castaway Cay) and during shows.
It was the perfect blend of Disney magic and an elegant cruise on an elegant ship.
If you sailed on the Disney Wonder before it was re-imagined, it's absolutely worth another look. The re-imagined Disney Wonder is more than just updated paint…there is a spectacular new show, Frozen, the Musical, a wonderful themed restaurant, Tiana's Place, a very authentic English pub in the adult's only area and more.
There is so much I can tell you about the Disney Wonder but for brevity's sake, I'll keep my review of the Disney Wonder to four sections: food, entertainment, staterooms, and the on-board activities (there are lots.) Of course, your mileage may vary depending on the route. We were on a three-night cruise from Port Canaveral Florida to Castaway Cay. The Disney Wonder goes all over the world so contact your travel agent or Disney Cruise Line directly with your booking questions.
1. The Food on the Disney Wonder
The Disney Wonder has three main dining rooms: Triton's, the Animator's Palette, and Tiana's Place, which I mentioned above. There is also Cabana's, which is a buffet restaurant on Deck 9. Food in any of these locations (plus soda!) is included in the cost of your cruise.
There are also a few other quick service food options that are included in the cost of your cruise.
Room service is included in the price of your cruise (yes, really!) and for cruises that stop at Castaway Cay, the food on the island is included.
If you want a detailed description of all the food on the Disney Wonder plus more pictures, I recommend you read my full dining guide to the ship.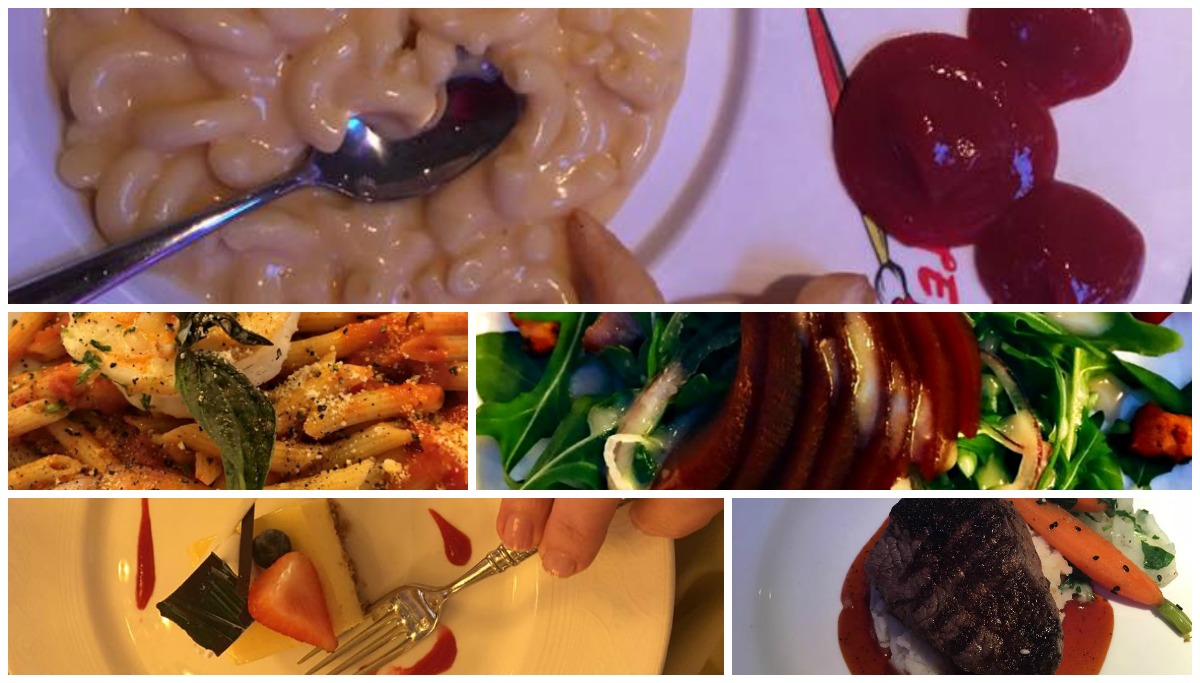 Not included is concessions at the shows and Palo, Disney's signature dining on board. It's not included by I highly recommend it. Palo is adult's only. Reservations required and an elevated dress code applies.*
When you sail on a Disney Cruise, you will rotate among the restaurants on board. Your dining assignments will be on your Key to the World card (AKA your room key.)
This is awesome because you'll get to experience all the restaurants and their unique theming and dining options. But do you know what's really awesome? You have the same servers throughout your cruise and they travel from dining room to dining room with you. I loved that part and loved the level of personalization they provided to our dining experience.
Tiana's Place
Tiana's Place has a creole inspired menu and, of course, The Princess and the Frog inspired décor. There is musical entertainment – think Dixieland Jazz – and Tiana herself will visit your table. She will pose for all the pictures you want but she does not sign autographs in the dining room. If you want Tiana's autograph, you must book the meet and greet with the princesses. This meet and greet is free but you need reservations.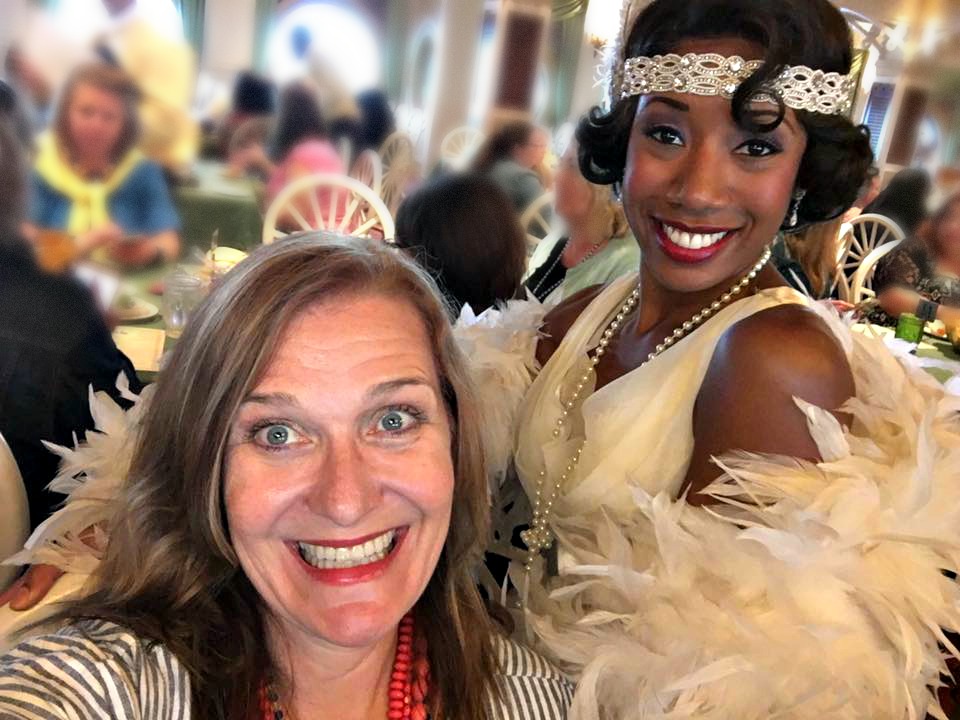 My picks:
Shrimp and grits appetizer (no pictures because I was busy INHALING IT) and the beignets. I had a bite of my husband's food and kids' food and everything was amazing.
Triton's
Triton's is Little Mermaid inspired, both in menu and "under the sea" décor. You can't miss the iconic statue of Ariel outside, and this is where most of the character meet and greets will take place. If you do a pre-dinner character meet on the night you eat at Triton's you can go directly into dinner. I was normally not a fan of the pre-dinner character meets because they seemed to be the most popular with everyone else but if you go to dinner a little early on your Triton's night, the timing should work out.
My picks:
The Bosch Pear Salad (so weird because I don't love pears, ordinarily) and the lobster and shrimp appetizer.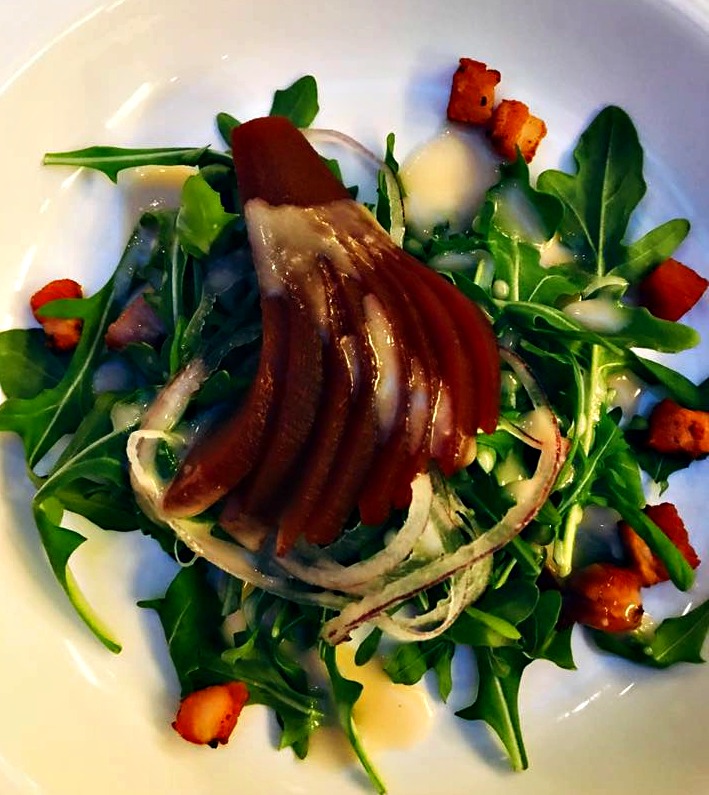 The Animator's Palette
This is my favorite restaurant (outside of Palo) on the Disney Wonder, although I say this with some trepidation because it is so hard to play favorites when everything is amazing.
The Animator's Pallete menu has an Asian flair, although everyone's palate will be pleased here…see what I did there?
My picks: Grilled ginger teriyaki beef tenderloin with Wasabi mashed potatoes. I don't quite have words for how yummy this was, so you'll just have to trust me.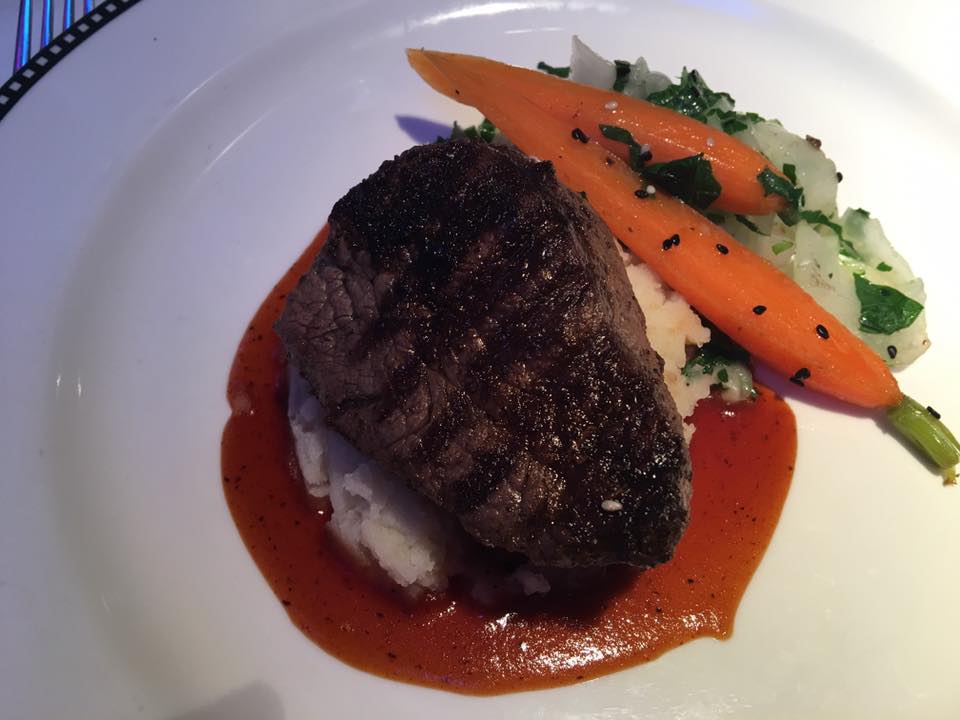 Still want more options? No problem!
On the pool deck you will find a Pinocchio's Pizzeria, Pete's Boiler Bites (burgers, hotdogs, chicken sandwiches), and Daisy's DeLites, a sandwich and salad counter featuring some lighter options.
And, Eye Scream Treats, which is a 24 hour soft serve ice cream station. All the ice cream, people. That is one of the best parts about cruising, right?
You definitely will not go hungry on the Disney Wonder!
2. The Entertainment on the Disney Wonder
You can do as much or as little as you want on board the Disney Wonder. If you want to be on the go all the time, you can definitely find things to do. If you want to relax with an umbrella drink and gaze out at the horizon, well, you can do that, too.
The three and four night sailings of the Disney Wonder currently have three Broadway quality shows: Frozen, a Musical Spectacular, The Golden Mickeys, and Disney Dreams. We didn't see Disney Dreams but if the other two were any indication, it's out-of-this world good.
The Walt Disney Theater has a capacity of 977 people, and, while there are no bad seats, I recommend getting there at least 30-minutes early. If you breeze in five minutes before show time, you might not find a seat.
You can purchase snacks, such as popcorn and candy, on your way in to the theater which are NOT included in your cruise price. However, you are welcome to bring candy from home or stop at the beverage station and bring in your free soda.
The self serve fountain soda on the Disney Wonder is free, by the way, but they're only located on Deck 9, so I recommend bringing your own refillable cup or bottle .
There is also bar service available, as in someone will bring you a drink to you seat, if you get there early enough. Alcohol is not included in your cruise package, by the way.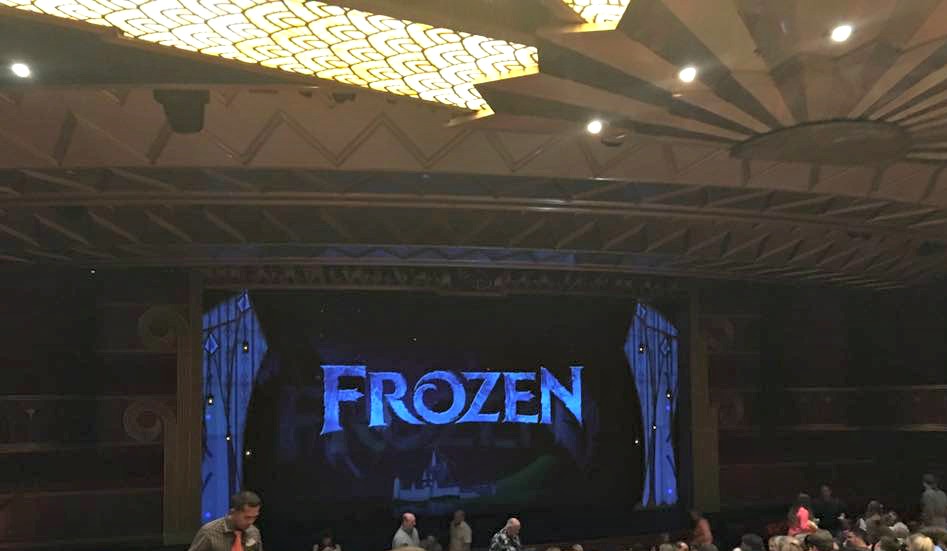 If you want to see a first-run Disney movie instead of (or in addition to!) a live show, you can do that at the Buena Vista Theater on Deck 5. Shows and show times will be in your Navigator, which is your daily rundown of all the happenings on board.
The Navigator will be delivered to your stateroom daily, but you can find all the info on your Disney Cruise Line app, which you should download before you go. Movies and show times are also posted in front of the theater.
If you want to watch a movie in a more casual setting, check out the jumbotron on Deck 9. There's usually a Disney movie playing, and you can watch from your deck chair or while you splash in the pool.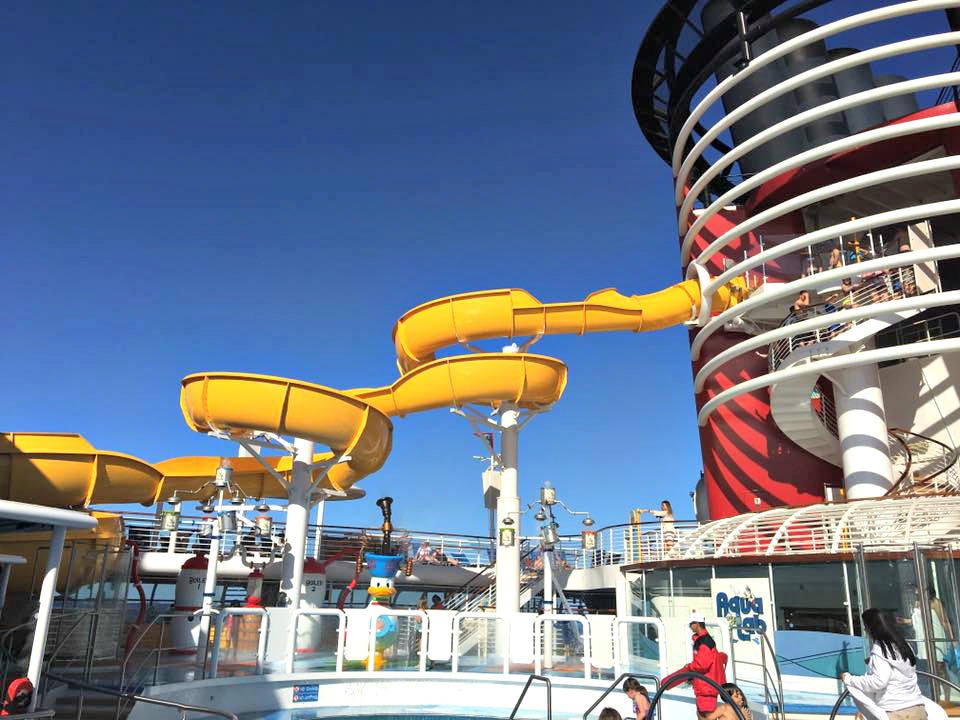 In addition to shows and movies, there are various trivia contests, bingo, as well as classes and seminars, some that come with an additional fee, such as the Mixology class or tequila tasting. Your Navigator will have all the info on what's being offered, and I found the hardest part to be accepting that I could not do everything the ship had to offer.
Best reason ever to take another Disney Cruise, though! The Disney Wonder was my first and I've since sailed on two more and I'm booked for two more in 2022.
3.The Staterooms on the Disney Wonder
My advice to would-be cruisers is to always get the most space you can afford, especially if you are traveling with children. Although you probably don't spend a ton of time in your room, it is important to be comfortable when you are.
If you've never cruised before, you might be surprised to find that staterooms are a lot smaller than your average hotel room. The space is used efficiently but it is still not a lot of room to move around in.
We stayed in an ocean view stateroom with a verandah that came with a double bed and a deep sofa that converted into a bed with another bunk bed atop of that could be folded up against the ceiling. This gave us plenty of room for moving around when the kids were not in bed.
Our stateroom steward came every evening while we were at dinner to convert the couch into a bed and put it up every morning. It is standard for your stateroom stewards to clean your room twice a day. You'll get a full cleaning in the morning and a turndown service and tidy up in the evening.
The staterooms on the Disney Wonder are a fun combo of Art Deco style and nautical. The one thing I really liked is that the toilet and shower were separate. There are two tiny bathrooms off the entrance of the stateroom, one with a toilet and sink and one with a sink and shower. For a family of four who is not used to living in such close quarters, this helped make getting ready a little easier.
The "double bathroom" is a hallmark of Disney on deluxe staterooms (Category 10, deluxe inside and higher.)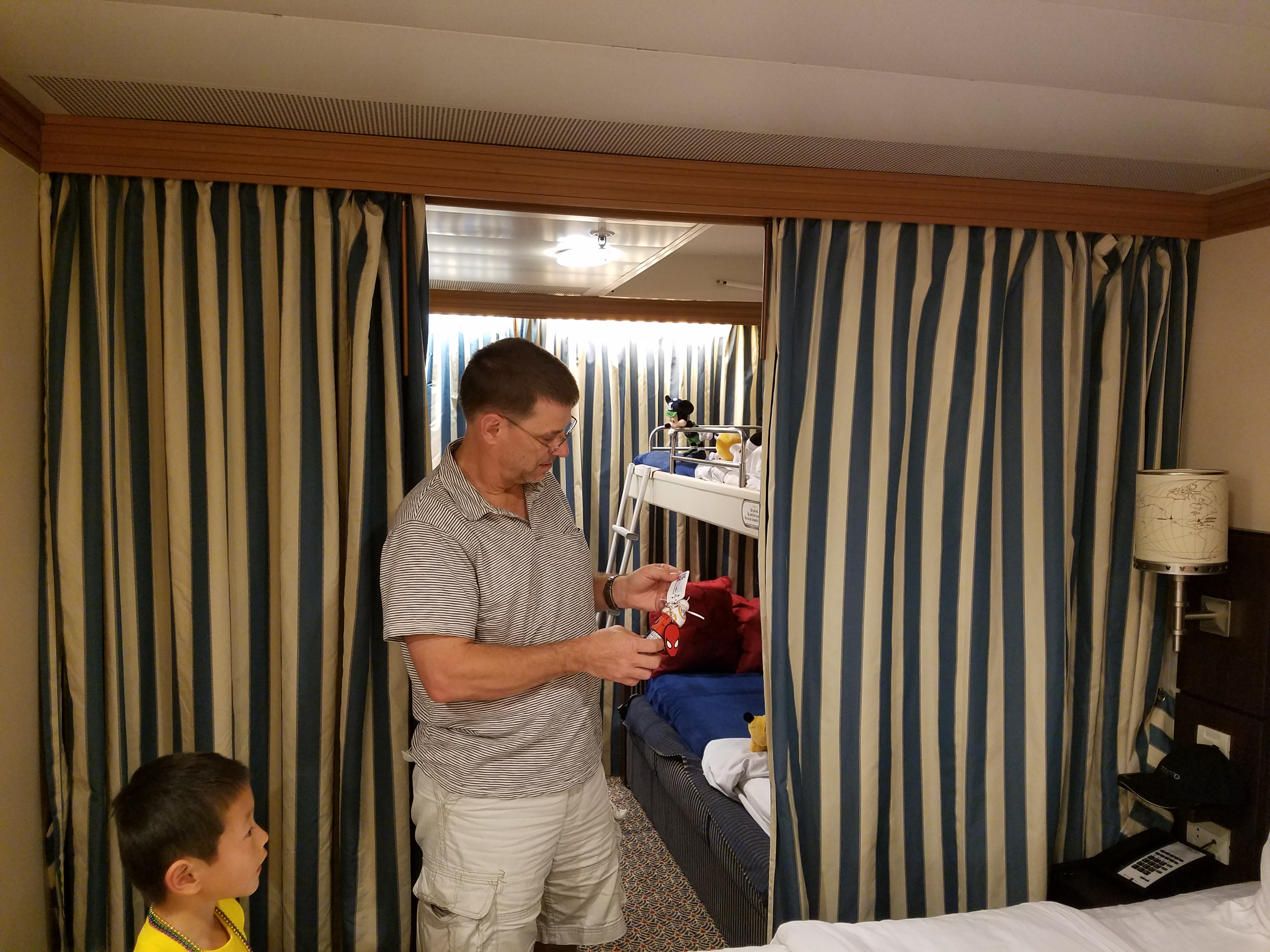 There's a privacy curtain that divides the "living area" from the sleeping area. We really liked having the verandah, not only because it was cool to have our own little nook to view the ocean, but because it extended our space and gave us a little bit more breathing room. That said, our stateroom was only 268 square feet and that includes the verandah space.
If you're interested in a concierge suite, those are available in limited number. You'll receive more room and more amenities on board and before you get on board.
Your mileage always varies depending on the particular cruise but in general, the price jump between an inside stateroom to an ocean view with verandah isn't too shocking but the jump up to concierge can be a lot.
Some of the amenities in concierge include: whirlpool bathtub, a wet bar with sodas, access to a DVD library, and extra concierge service that will attend to your every need, to include making reservations for shipboard and shore activities. There are also extra in-room dining options at this level and priority tendering and boarding, and excursion booking. Additionally, there is a wonderful private lounge with very attentive staff.
From my perspective, I'd say to splurge on the ocean view stateroom with a verandah if you can find room in your budget. The extra room is nice and being able to have natural light and air any time we wanted was great and I think helped cut down on seasickness.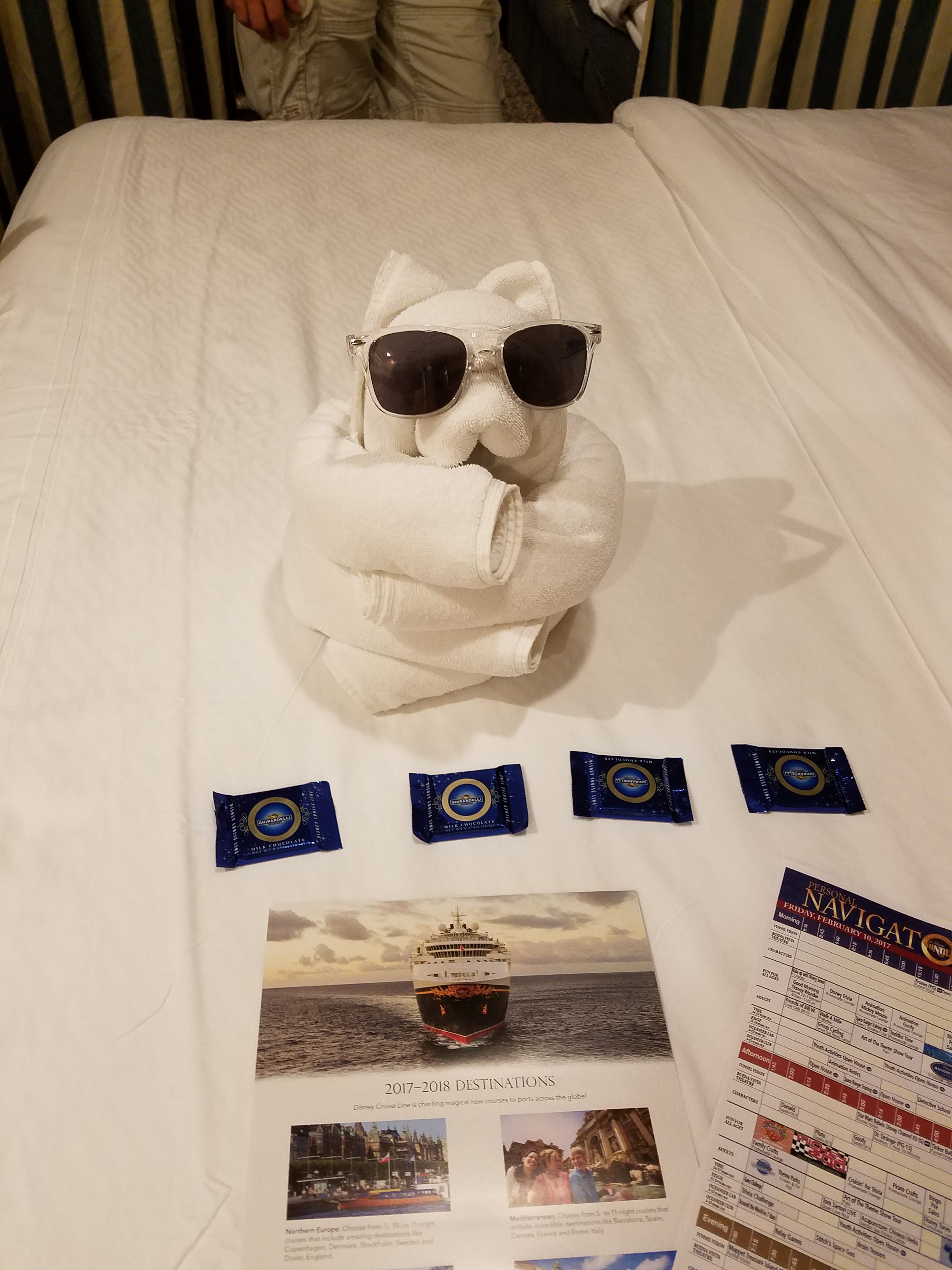 And of course the towel animals are pretty awesome, too!
4. On-Board Activities
There are endless options for your small humans on a Disney Cruise (and for you, too!)
Kid's Clubs
The It's a Small World Nursery is for kiddos ages six months through three years. Since our kids are older, I don't have firsthand experience with this service but you can check out the specifics here. With it's very low ratios for precious cargo, this is the only club with an hourly fee and the only club that requires reservations.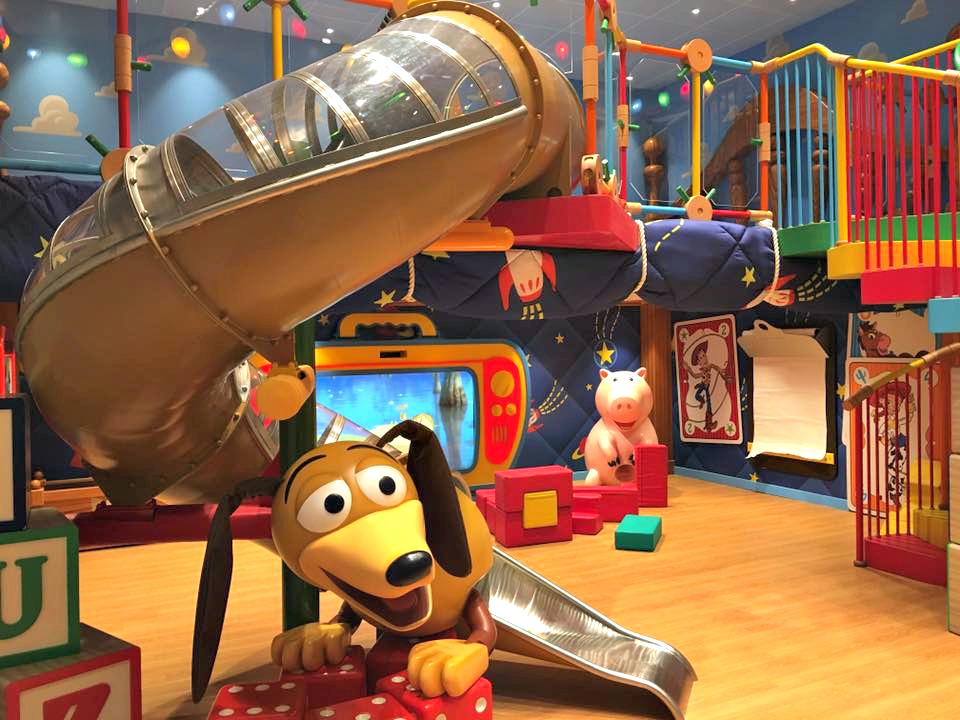 For ages three (must be potty trained) to 12, there's the Oceaneer Lab and the Oceaneer Club. The Oceaneer Lab offers fun through imaginative themed activities and games. Kids can take part in self-guided or group activities. The Oceaneer Club was simply amazing. When our kids weren't in kids club, they were begging to go to kids club. When we picked them up, the first question out of their mouth was "when can we come back?"
We got a chance to go to the Oceaneer Club's open house on our last day of sailing and it was easy to see why they liked it so much. Regardless of whatever your kid situation is, I'd recommend you take the time to check out any open house offerings. When people find out that you've been on a Disney Cruise, you will be asked questions. Besides, seeing the Oceaneer Club in person will make you wish you were a kid. It's just really neat.
If you're the type that suffers mom guilt for "dumping" your kids while you go have fun, you will feel good about letting your littles enjoy the kid's activities on a Disney cruise.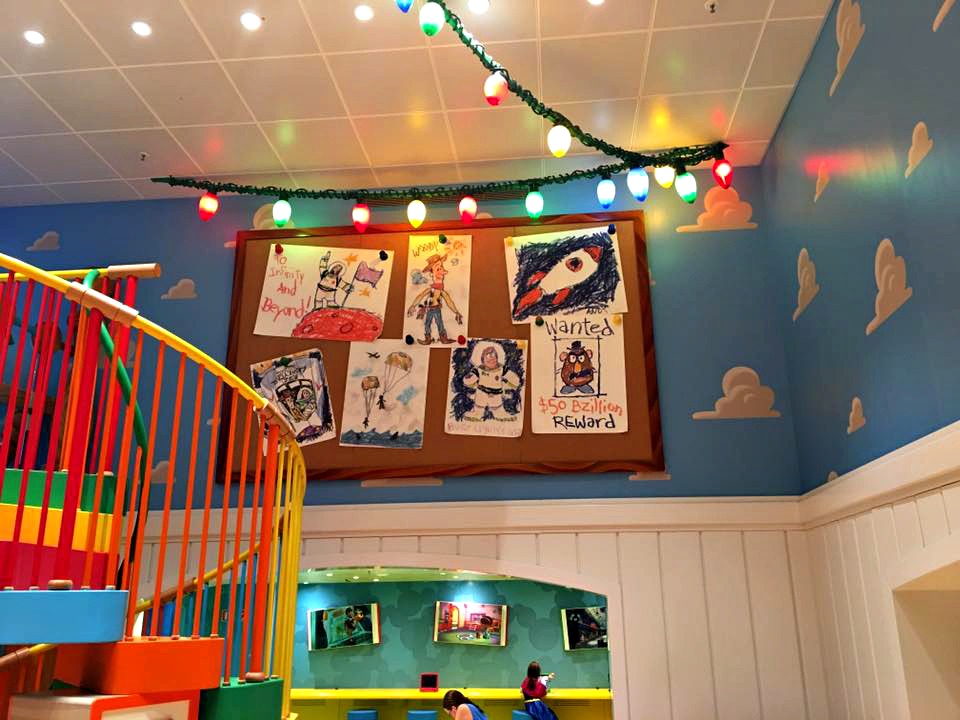 One of the COOLEST things about the Oceaneer Club is that it moves to Castaway Cay when the ship stops at at Castaway Cay. They have an awesome sand play area, playground, and splash pad.
If you have tweens (11-14) check out Edge and for the 14 and up, there's Vibe. We were seriously impressed the Oceaneer Club. I completely understand why my kids loved it so much. If you want an up-to-date run down of the youth activities on all of the DCL ships, go here.
Character Meet and Greets
You can find information on Character meet and greets in your Navigator (hard copy delivered to your room daily or on your Disney Cruise Line App.) If you couldn't catch Donald (who can be somewhat elusive!) in the Disney Parks, you WILL be able to find him on-board and the line will not be near as long.
If you'd like to meet the Princesses or Elsa and Anna, you'll have to reserve a spot before you sail or with Guest Services once on board. All meet and greets are free, but the Princesses and the Frozen characters are done separately in an out-of-the way location and because they're the most popular, ahead-of-time signups are the way it's done.
Pools and Water Slides
There are three pools on deck. The pools are absolutely amazing. One pool has a great slide and the one is adults-only. There's a really fun slide and a splash pad for younger kids.
If you're traveling without kids (or even if you aren't – hello kids club) you need to check out the adults-only area. It's a whole different mood and so tranquil. The attention to the adults-only areas was what surprised me most about the Disney Wonder and Disney Cruises in general.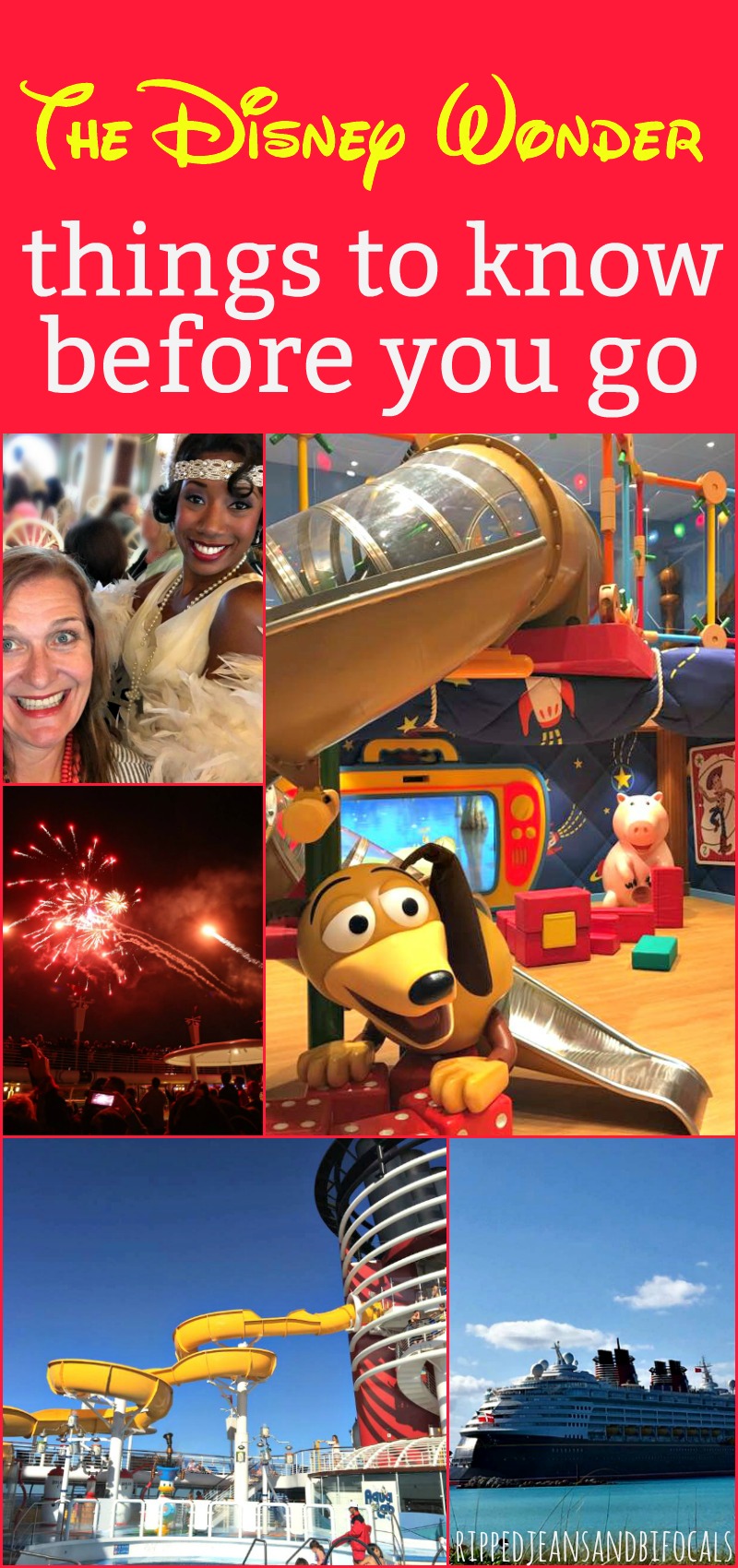 You might also like:
14 Things that are awesome about a Disney Cruise
Why you should use a Disney Vacation Planner
10 Tips to help you get the most out of Castaway Cay