What I loved about the Disney Dream – Review of the Disney Dream
(This post may contain affiliate links. Read my full disclosure.)
What I loved about the Disney Dream:
Everything. The end.
Kidding.
I mean…not kidding but I definitely have more to say. If you want to know more about the Disney Dream, keep reading!
Editor's Note: This post has been updated.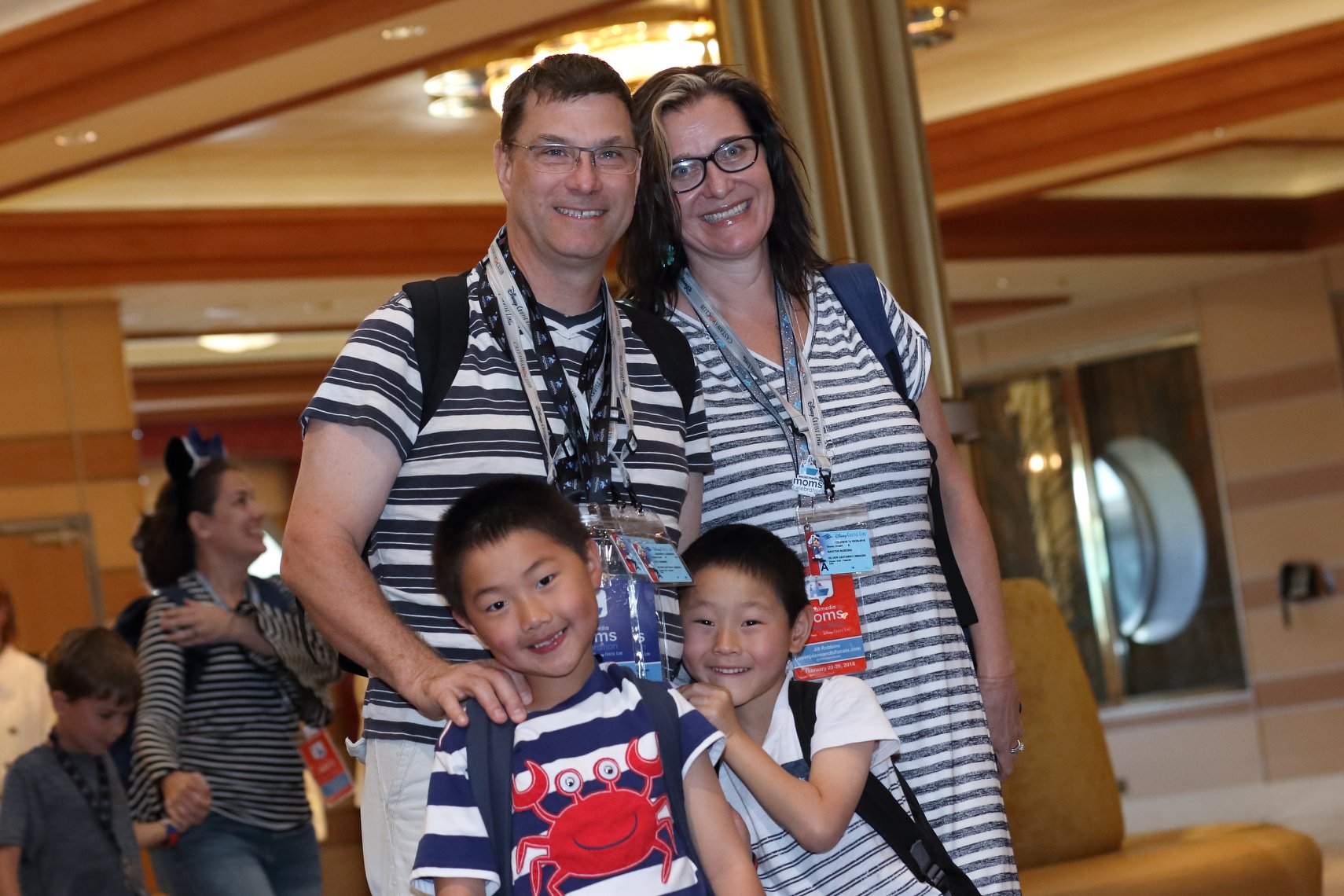 A Review of the Disney Dream – Everything You Need to Know
We also pre-booked our next Disney Cruise while on board so obviously my family thinks Disney Cruises are pretty amazing. And perhaps addicting.
Read more: My full review of the Disney Wonder
Getting Ready to Cruise in 2021 and 2022
Cruising was severely impacted by the COVID-19 pandemic. Like lots of other travelers out there, I'm excited to see the light at the end of the tunnel and the return to cruising. You can learn more about Disney Cruise Line and their new ship, The Disney Wish here and learn more about Disney Cruise Line's commitment to your health and safety here.
More about the Disney Dream
The Disney Dream has been in service since 2011. She has 1,250 staterooms and can handle 4,000 passengers.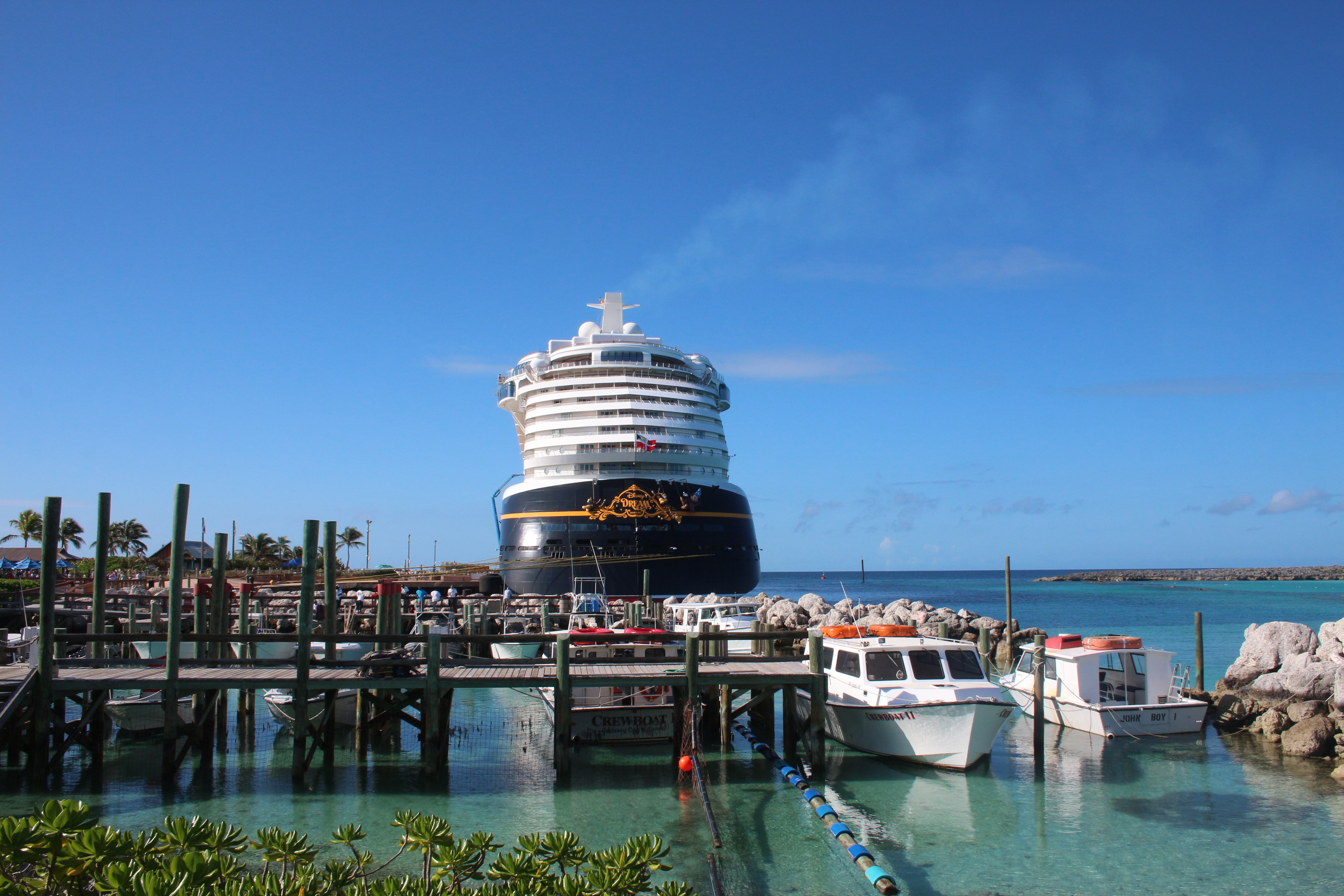 While I could talk about the Disney Dream for days, for brevity's sake, I'll limit my review to the food, the entertainment, the staterooms, and the on-board activities (there are lots.) Of course, your mileage may vary depending on the route. We were on a three-night cruise from Port Canaveral Florida to Nassau to Castaway Cay.
Before we get started, I'll warn you that this is a much longer post than I usually write. If you're going to be in cruise-planning mode anytime soon, I recommend you pin this post to your favorite Pinterest board or use the save feature in Facebook to refer to later.
The Food on the Disney Dream
One of the best parts about a cruise is the food, right? The Disney Dream has three dining rooms: Enchanted Garden, Royal Palace, and Animator's Palate.
There is also Cabana's, the buffet restaurant. Cabana's has absolutely everything you could want from an array of desserts to cold shrimp and crab to grilled steaks. We love eating breakfast at Cabana's.
Room service is included in the price of your cruise (yes, really!) and for cruises that stop at Castaway Cay, the food on the island is included.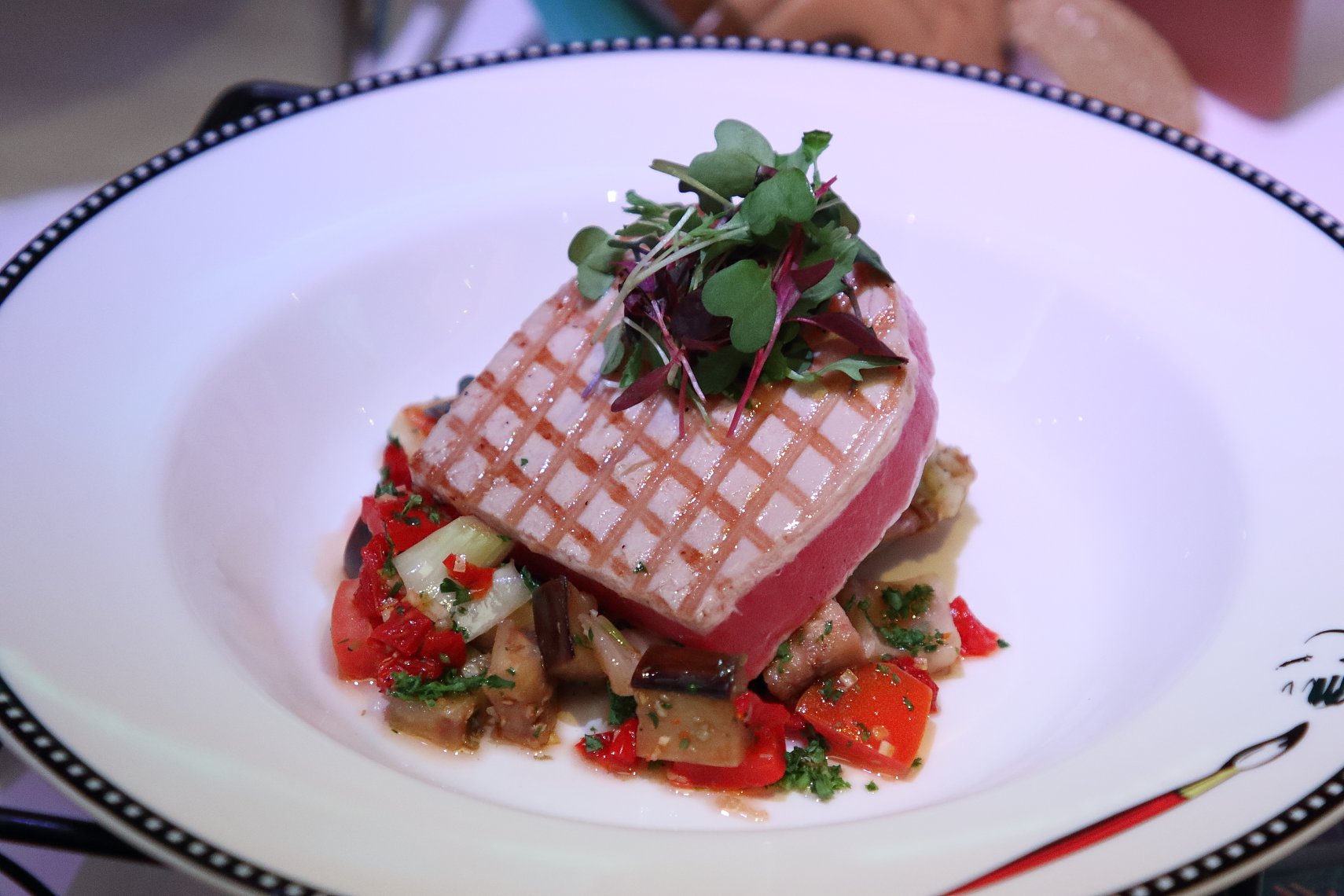 Most of your food on the Disney Dream is included in the cost of your cruise. All of the food in the main dining rooms, Cabana's and most of the offerings up on deck will be available to you at no extra charge. There's always something to eat.
Not included is Preludes (the concessions at the shows), Palo, and Remy (upscale adults only dining) and Vanellope's Sweets and Treats.
We have done both brunch and dinner at Palo and I can't recommend it enough. Although there is an upcharge, it's completely worth it. It's really hard to compare brunch versus dinner but if you have to choose one, I recommend brunch.
If you're watching your budget, you can absolutely have a great experience without paying for extra food.
Soda is included in the price of your cruise – it isn't on most other cruise lines. Alcohol and specialty drinks are not included. The coffees and other drinks in the Cove Cafe are not included but the food in the Cove Cafe is included in the price of your cruise. They'll have delicious pastries and sometimes, antipasto type offerings.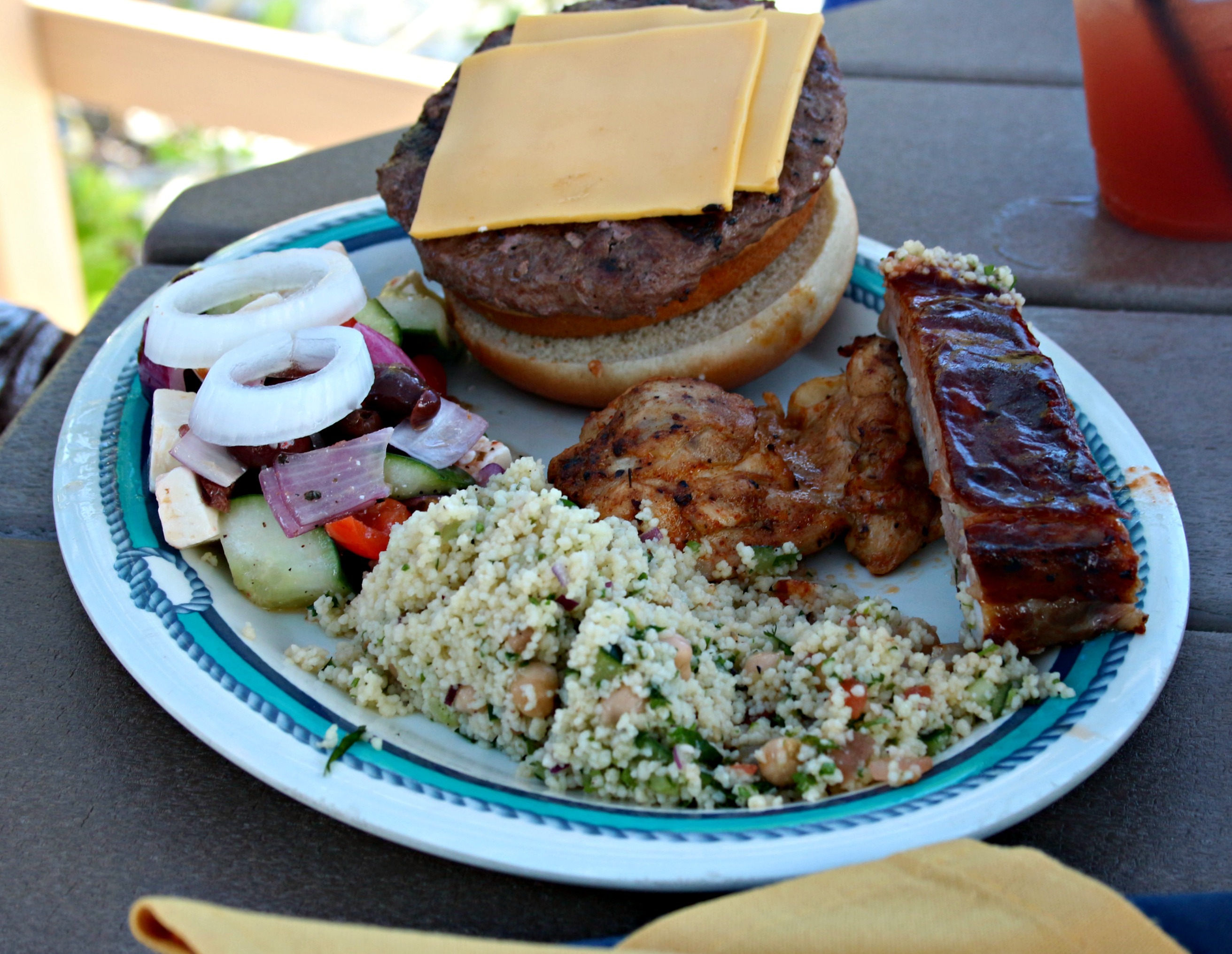 Read more: Dining on the Disney Wonder
I can say a lot of things about the dining on the Disney Dream, but the most important thing is that the food is amazing and that you won't go hungry. My family doesn't have any special dietary needs but I talked with some fellow passengers that do and Disney goes above and beyond to accommodate.
Entertainment on the Disney Dream
You can do as much or as little as you want on board the Disney Dream. If you want to be on the go all the time, you won't lack for entertainment and other things to do. If you want to relax with an umbrella drink and enjoy the ocean view, you can do that, too.
Broadway Caliber Entertainment
The three and four-night sailings of the Disney Dream currently have three Broadway quality shows: Beauty and the Beast, The Golden Mickeys, and Wishes. We absolutely loved Beauty and the Beast. You are probably familiar with this tale as old as time but don't miss this because you think "Oh, we've seen that." The artistry, the puppetry, and the way the story is designed is epic.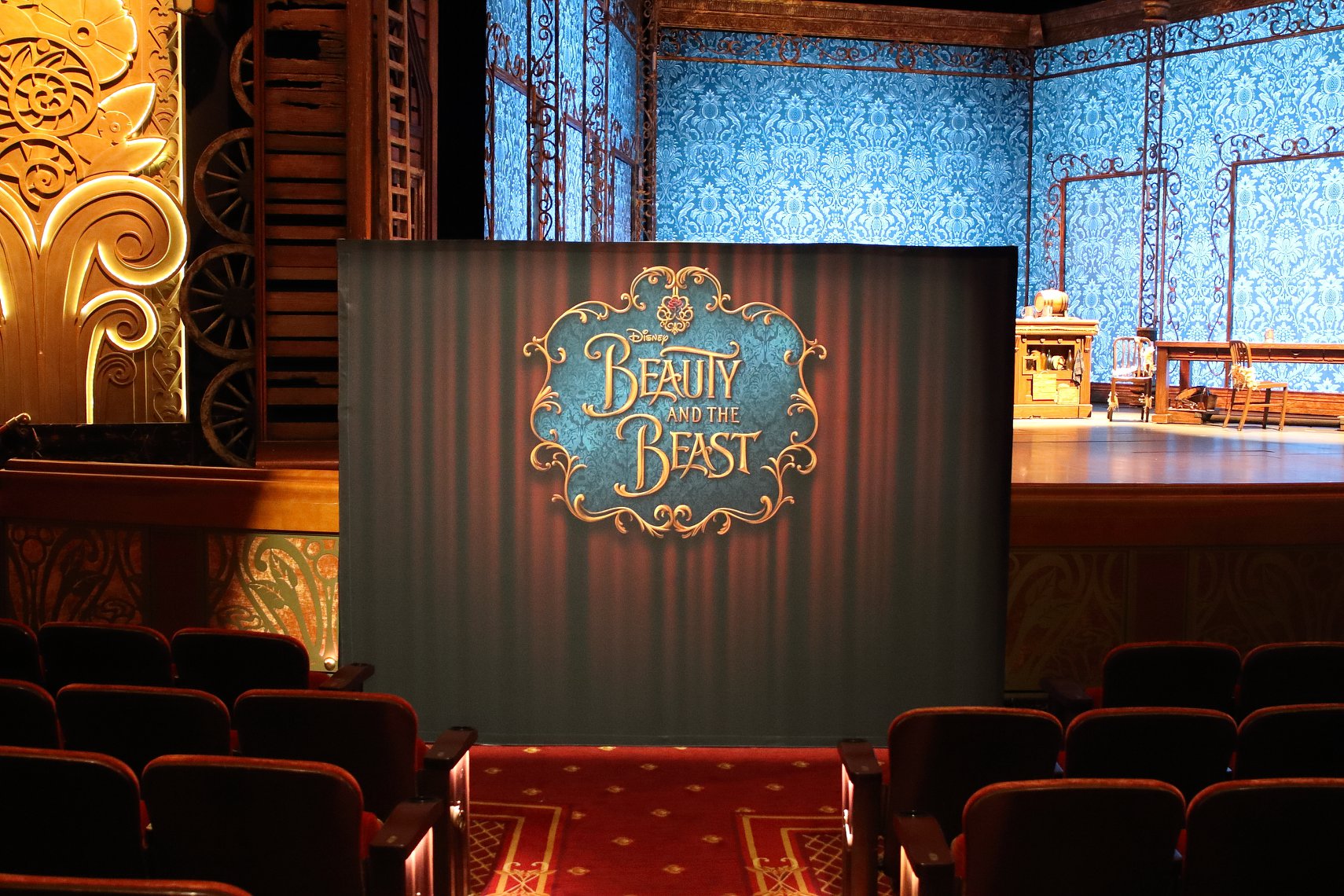 Also, if you've been on a Disney Cruise before and think "Eh, Golden Mickeys? Been there done that" then think again. We saw the Golden Mickeys on the Wonder and the Golden Mickeys on the Dream less than a year apart. While there were more similarities than differences, it was a refreshed show and we were glad we didn't miss the opportunity to see it.
While there are no bad seats in the Walt Disney Theater on board the Disney Dream, I recommend getting there at least 30-minutes early to ensure you do get a seat, especially for Beauty and the Beast. We arrived 35 minutes before showtime and the theater was a quarter full.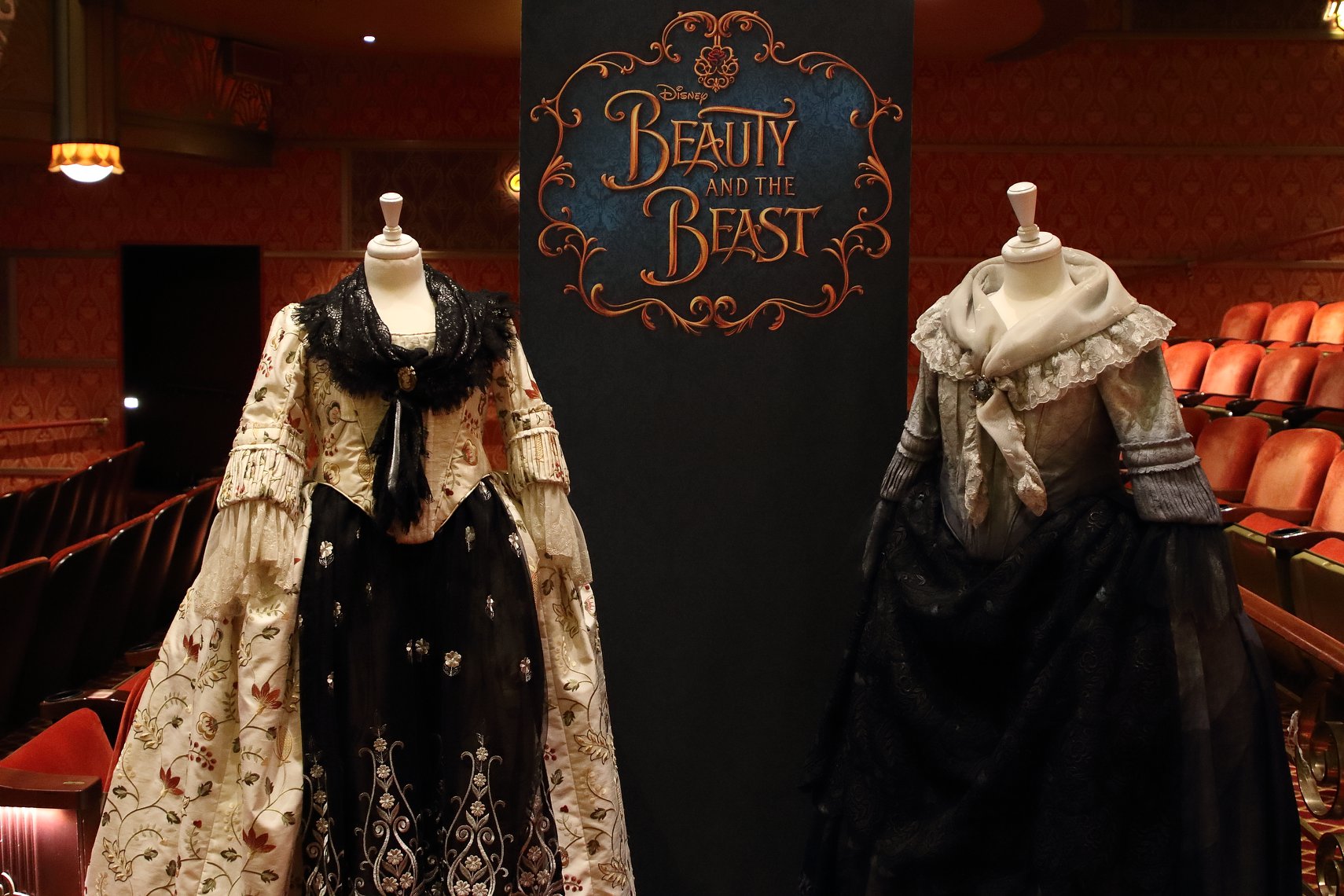 First Run Movies
If you want to see a first-run Disney movie instead of (or in addition to!) a live show, you can do that at as well. The latest Disney movies (and that includes Marvel and Star Wars) will be in the on-board theater and they're included in your cruise.
Shows and show times will be in your Navigator, which is your daily rundown of all the things. The Navigator will be delivered to your stateroom daily, but you can find all the info on your Disney Cruise Line app, which you should download before you go.
If you want to watch a movie in a more casual setting, check out the jumbotron on the pool deck. There's usually a Disney movie playing (or other Disney programming) and you can watch from your deck chair or while you splash in the pool.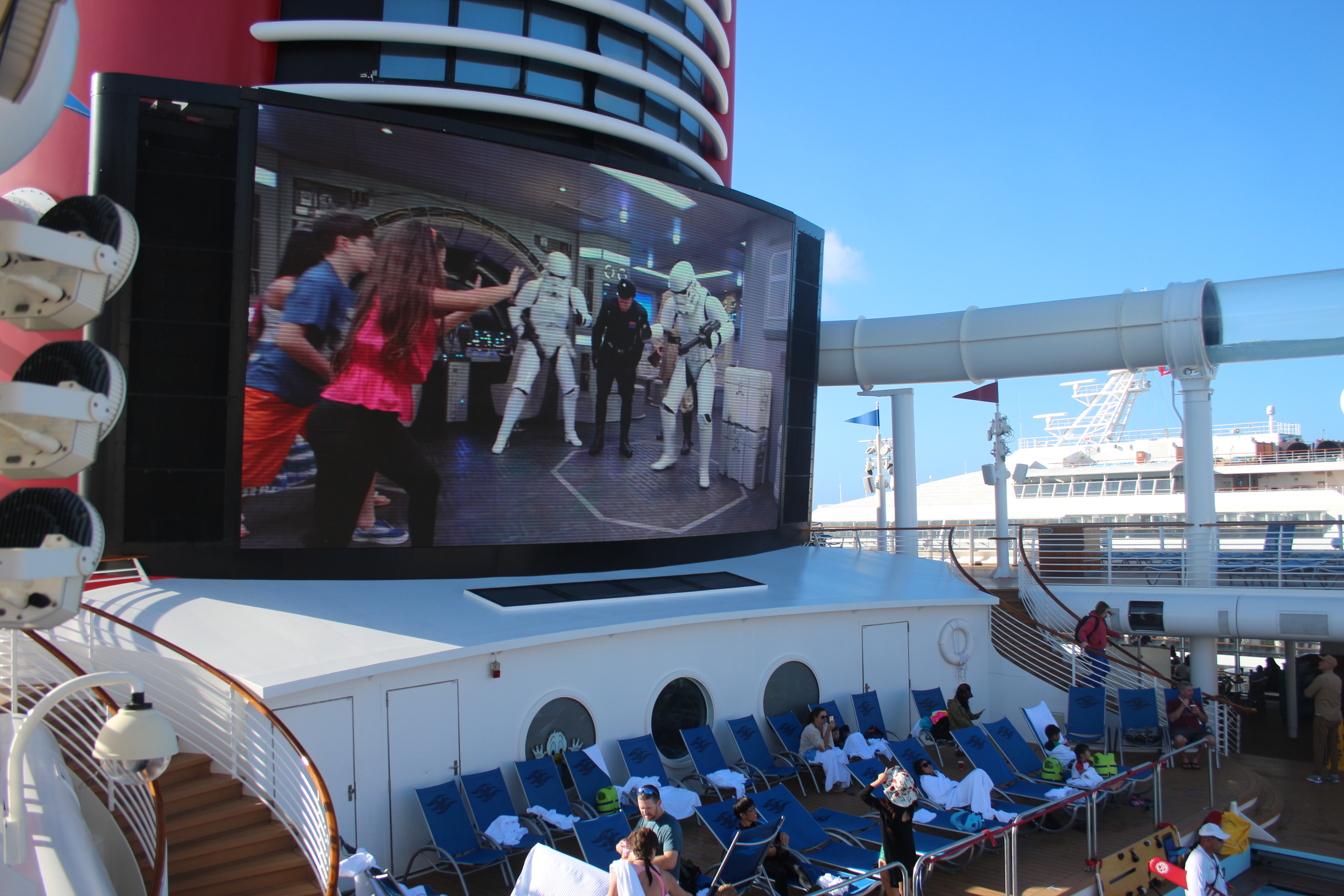 More Entertainment Options
In addition to shows and movies, there are various trivia contests, bingo, as well as classes and seminars, some that come with an additional fee, such as the Mixology class or tequila tasting. If you're interested in one of the Mixology or alcohol tasting classes, I recommend you sign up in advance of your cruise. You'll be allowed to select on-board extras and port activities once your cruise is completely paid for and you're 75 days out from your sailing.
Your Navigator will have all the info on what's being offered. Guest Services can assist you with booking any activities once you are on board.
The adults-only area, The District, is worth checking out, too. There is Pub 687 which seemed like a cross between an old-English pub and a sports bar, the District Lounge, which featured "The Drink of the Day" and live entertainment, and Pink, an elegant wine bar. It was fun to have a place to unwind in the evenings while our kids were enjoying the Oceaneer Club.
Disney Dream Staterooms
My advice to would-be cruisers is to always get the most space you can afford, especially if you are traveling with children. Although you probably don't spend a ton of time in your room, it is important to be comfortable when you are.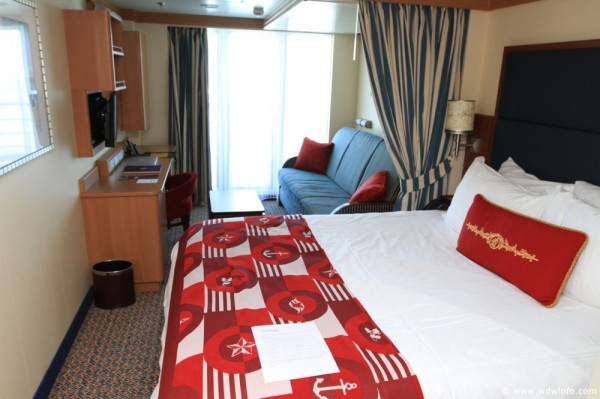 If you've never cruised before, you might be surprised to find that staterooms are quite a bit smaller than your average hotel room. The space is used efficiently, but it is still not a lot of room to move around in. Our stateroom was 268 square feet, including the verandah space.
We stayed in an ocean view stateroom with a verandah that came with a double bed and a deep sofa that converted into a bed with another bunk bed atop of that could be folded up against the ceiling. This gave us plenty of room for moving around when the kids were not in bed.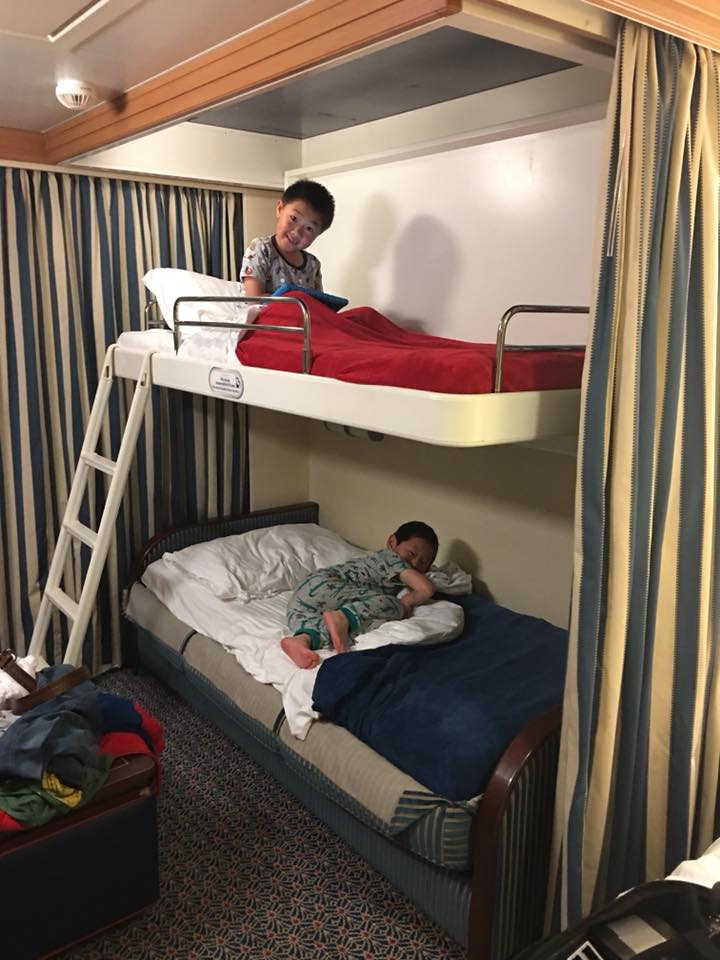 Your stateroom host will take care of getting the fold-out beds ready for sleeping time. If you need them down at other times of the day (i.e. to accommodate your child's nap schedule) just let them know.
The staterooms on the Disney Dream are a fun combo of Art Deco style and nautical. Our stateroom had a divided bathroom. There was one room with a toilet and sink and another room with a tub/shower combo and another sink areas.
For a family of four who is not used to living in such close quarters, this helped make getting ready a little easier. The "double bathroom" is a hallmark of Disney on deluxe staterooms and I highly recommend it.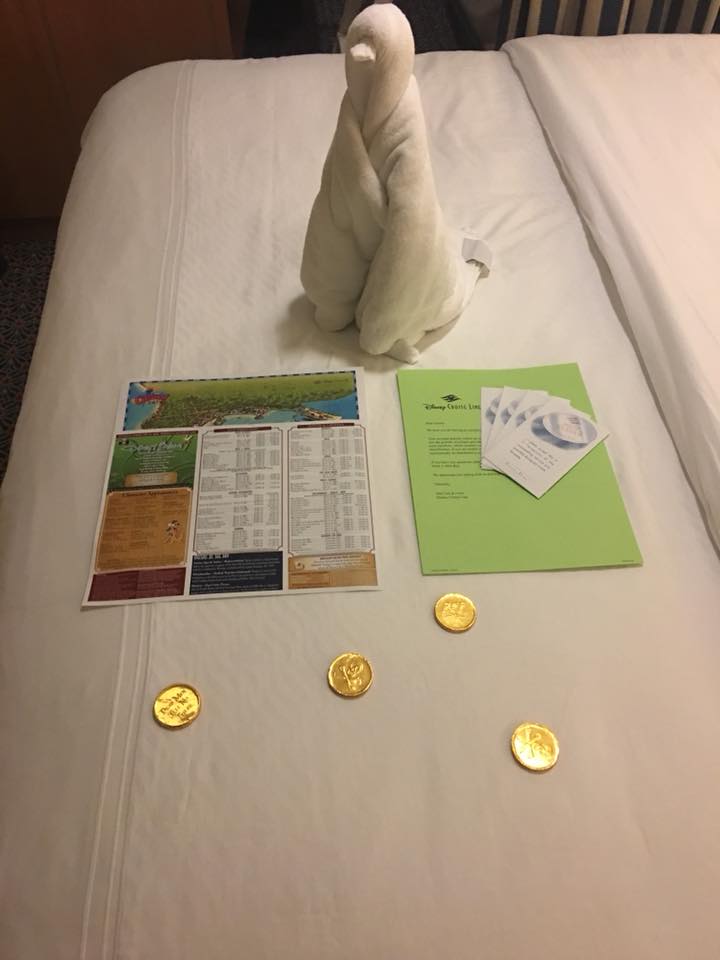 There's a privacy curtain that divides the queen bed living area from the sleeping area. We really liked having the verandah, not only because it was cool to have our own little nook to view the ocean, but because it extended our space and gave us a little bit more room.
Cheaper options are available (inside cabins and ocean view cabins that have a porthole window instead of a verandah) but if you have a little wiggle room in your budget, consider the verandah rooms. The extra room made a difference for us.
Kid's Activities on the Disney Dream
There are endless options for your kids on a Disney Cruise.
The It's a Small World Nursery is for kiddos ages six months through three years. Since our kids are older, I don't have first-hand experience with this service but you can check out the specifics here. With it's very low ratios for precious cargo, this is the only club with an hourly fee and the only club that requires reservations.
Kids Clubs: Oceaneer Club, Oceaneer Lab, Edge, and Vibe
For ages three (must be potty trained) to 12, there's the Oceaneer Lab and the Oceaneer Club, which are connected. This kids programming is simply amazing. When our kids weren't in kid's club, they were begging to go to kid's club. When we picked them up, the first question out of their mouth was "when can we come back?"
The children's programming will have open house before sailing. This allows you to explore and meet the cast members who work there. this is a great option for kids (and parents too) who need a little extra reassurance or who appreciate the opportunity to get a preview of new situations.
Sign up for the Kids Clubs in Advance
I recommend you sign up for kids activities before you board the ship, even if you think your kid won't want to go. If you don't sign up in advance, you'll be able to sign up at port. If there's a line, wait until you get on the ship and go directly to the kids club of your choice.
Even if you don't have kids, the kids clubs are worth checking out on embarkation day. When people find out that you've been on a Disney Cruise, you will be asked questions. Besides, seeing the Oceaneer Club in person will make you wish you were a kid. It's just really neat.
One of the COOLEST things about the Oceaneer Club is that it moves to Castaway Cay when the ship stops at at Castaway Cay. They have an awesome sand play area, playground, and splash pad.
If you have tweens (11-14) check out Edge and for the 14 and up, there's Vibe. We were seriously impressed the Oceaneer Club. I completely understand why my kids loved it so much. If you want an up-to-date run down of the youth activities on all four of the DCL ships, go here.
On Board Character Meet and Greets
One of the best places to meet your favorite Disney characters is on board a Disney Cruise ship. Many character meet and greets are scheduled – check your Navigator for details -and some are just random. I've seen Captain Hook wandering the hallways and Pluto on the elevator.
Some character meet and greets require advance reservations. Anna and Elsa and the princesses will typically require a ticketed reservation to attend. All character meet and greets are free.
You'll see Mickey, Minnie, Pluto, Goofy, and Donald (AKA the Fab Five) as well as Chip and Dale, Captain Hook, Smee, Captain Jack Sparrow and a good variety of princesses.
Minimal Lines for Character Meet and Greets
If you've ever stood in line or used a FastPass to meet your favorite character at Walt Disney World, your wait will be pretty minimal on the Disney Dream.
Characters on the Disney Cruise Line will be wearing special costumes you won't see anywhere else. You'll see nautical wear, bathing suits, pirate gear and formalwear. It's really cute and makes for some unique photos.
Also, Donald Duck is kind of elusive in the Disney Parks but you WILL be able to see him and meet him on board.
Disney Dream Pools
The Disney Dream has two pools up on deck, plus a kids splash pad area. One pool is located in the adults only area and this is enforced by the crew so that's a must quieter place to hang out on deck while your kids are in kids club.
There's also a private pool on the concierge level deck, so if you're booked into one of the concierge staterooms, you'll have another options.
The Disney Dream has the Aqua Duck which is a waterslide that goes around the ship. You slide around the ship in a clear tube and you can get a look at the pool deck and the ocean as you zip along. I recommend getting in line for the Aqua Duck as soon as you get on the ship (yep, wear swimsuits under your clothes and pack dry clothes in a day bag) and first thing in the mornings and on port days. We rode on a port day when many of the passengers were ashore and waited about 20 minutes to ride. Worth it, though.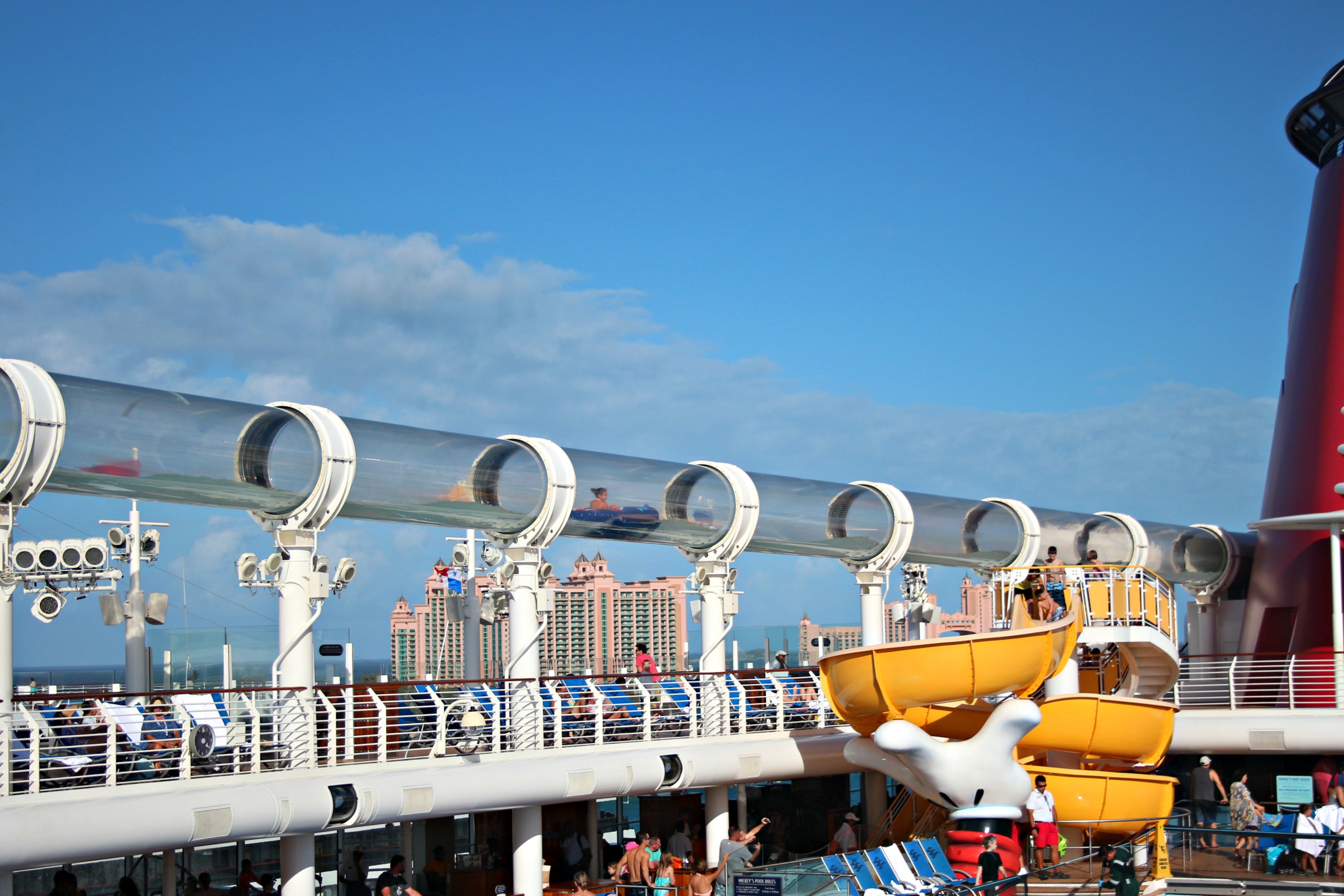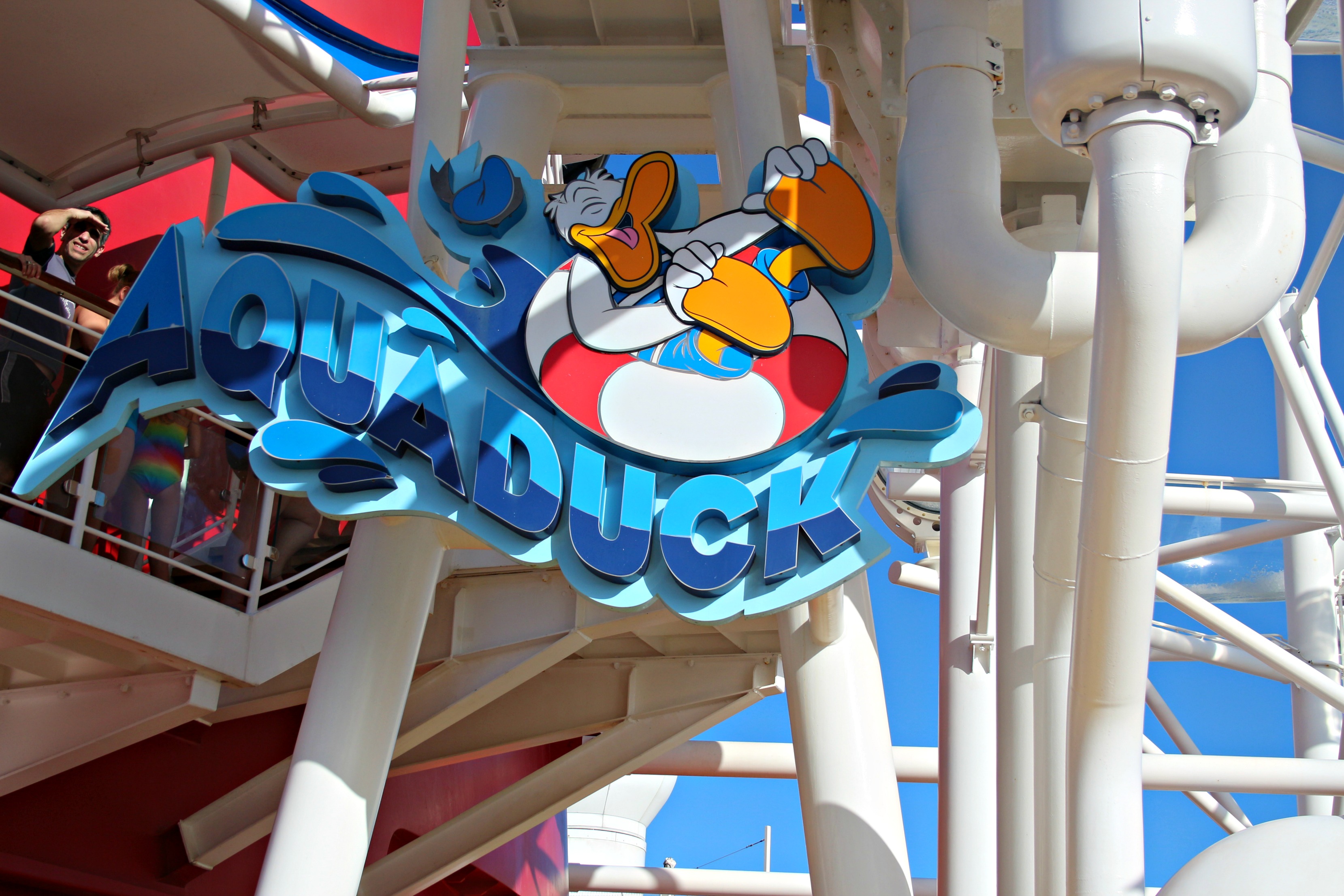 I've told you about all the things I loved about the Disney Dream, and, while I'd like to be able to provide some honest and constructive words on things I didn't love, I can't come up with one thing that I think Disney could be doing better here. My review of the Disney Dream only scratches the surface of what's available. The shorter cruises are great, less expensive ways to be able to experience the magic of Disney Cruise Line but there is easily enough to do on board to last two weeks…or even more.
I think the hardest thing to accept about a Disney Cruise is that, no matter how much you want to, you just cannot do it all.
If you have any questions about Disney Cruises, shoot me an email, comment on this blog post, or find me on social and I'll do my best to answer or point you to someone who will know!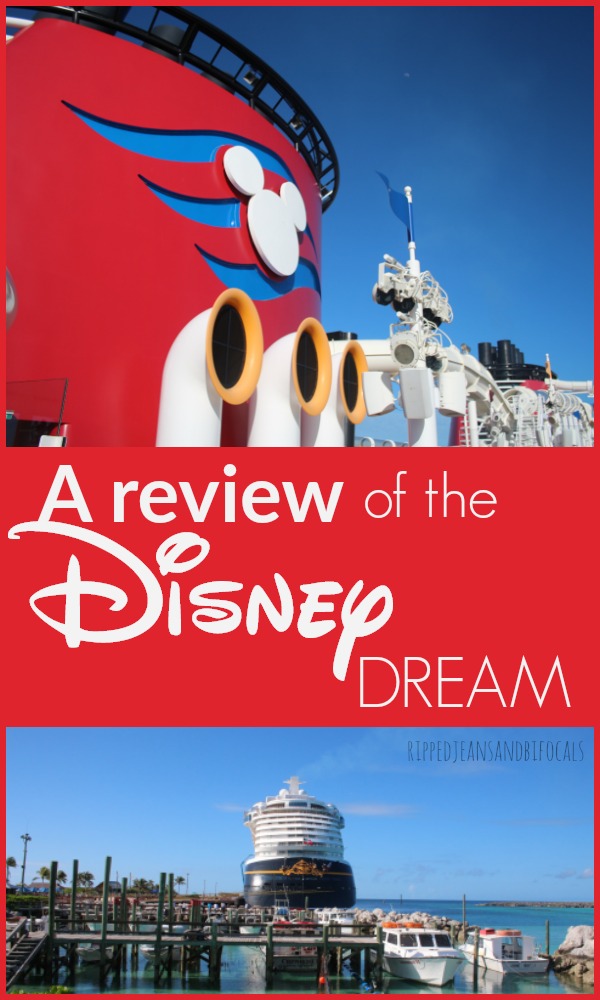 MORE DISNEY CRUISE TIPS:
How to pack for a Disney Cruise
10 Tips to help you get the most out of Castaway Cay
14 Things that Are Awesome About a Disney Cruise
10 tips to help you get the most out of Castaway Cay