How to plan the best trip to Destin Florida
Want to know how to plan the best trip to Destin Florida? From where to stay to what to do to what to eat, here's what you need to know about visiting these lovely beaches along the Emerald Coast.
Our trip to Destin was amazing and restorative and I'd love for you to have the same experience we did when you plan your own trip so I'm sharing my tips on how to plan the best trip to Destin Florida.
I was a guest of Visit Florida. This post contains affiliate links.
How to plan the best trip to Destin Florida
Want to know what to pack for the ultimate day at the beach? Download my free beach packing checklist.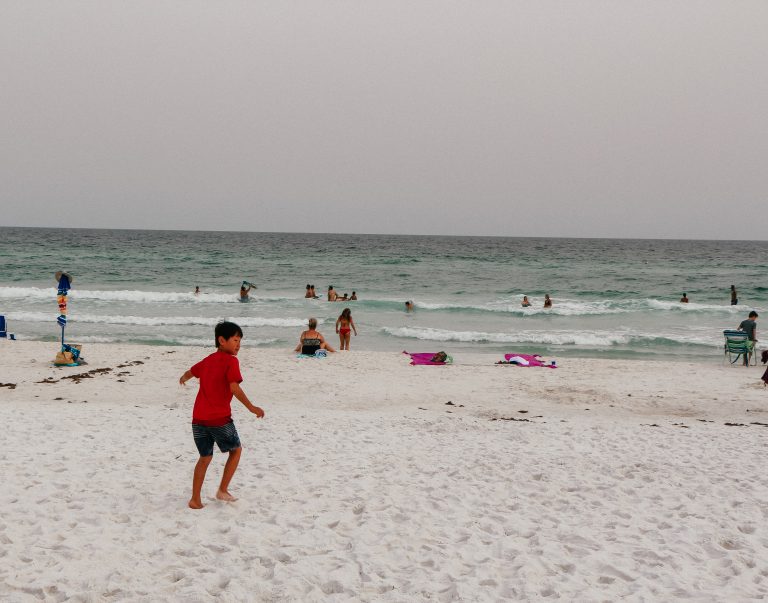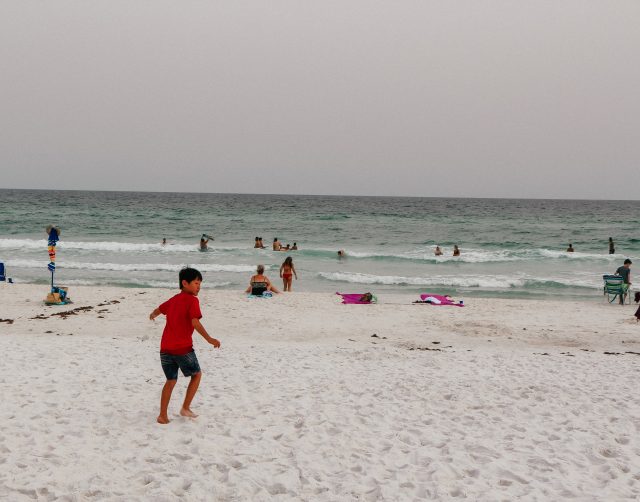 A word about recent storms in Florida
You probably know parts of Southwest Florida sustained damage from recent Hurricane Ian. While living with the prospect of storms is a part of Florida life, bouncing back is never easy. If you'd like to help, consider traveling to the areas of Florida unaffected by recent damage, such as the gulf side beaches.
If you want to do more to help families and businesses affected, make a donation to the Florida Disaster Fund.
Traveling from San Antonio to Pensacola
We drove from San Antonio to Pensacola (about a 12 hour drive including stops) and then continued on to Destin after spending two days in Pensacola. Destin is about 40 miles from Pensacola but the drive takes about 90 minutes, due to a combination of two-lane roads and terrible traffic. Part of the traffic in Destin is due to my visiting during the high season and part is due to an ongoing road construction project that will make the roads better and easier to travel.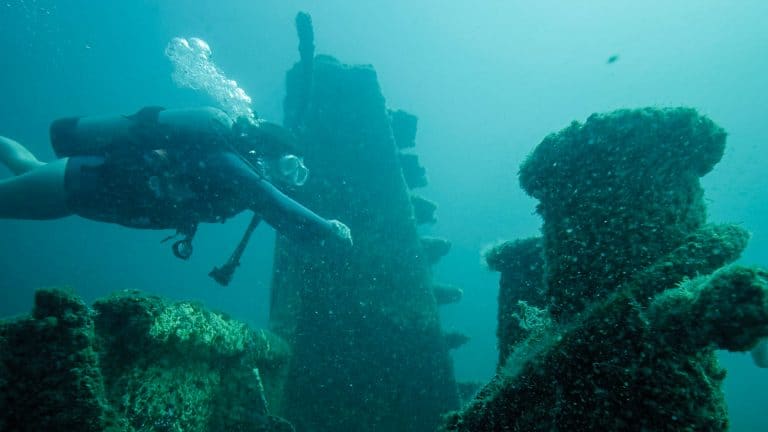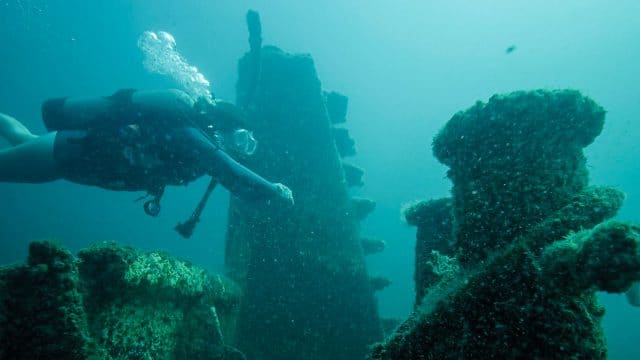 There's also an airport in Pensacola with lots of options for flights, including lots of options for nonstop flights from all over the U.S.A.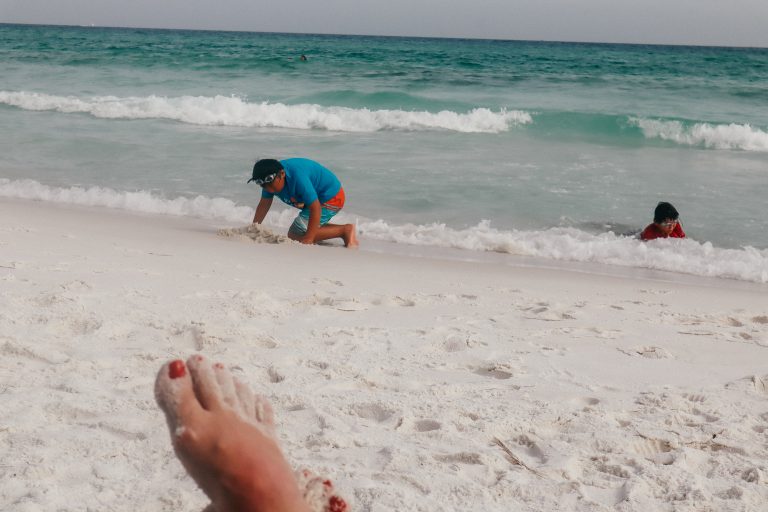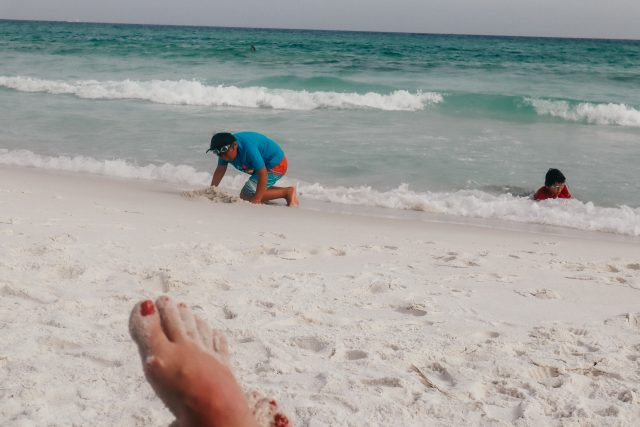 If you're thinking of planning a trip to Destin, use this information as a guide to plan activities that are fun for your family but also research current travel advisories before you book a trip. Also, in this time of change and flux, go the extra mile and consider travel insurance, trip protection, and ask those "what if" questions when making a booking.
Where to stay in Destin Florida
Vacation rentals are the way to go in Destin.
I'm a big fan of a vacation rental versus a hotel when going to the beach. Vrbo has some great ones – just check your proximity to the water before you book. If you're not beachfront, you'll want to look for a rental that includes a golf cart or find a place to rent one. It makes getting your gear to and from the beach much easier than driving a car.
Check out what Vrbo has to offer:
Get 20% Off Stays in Newly-Listed Homes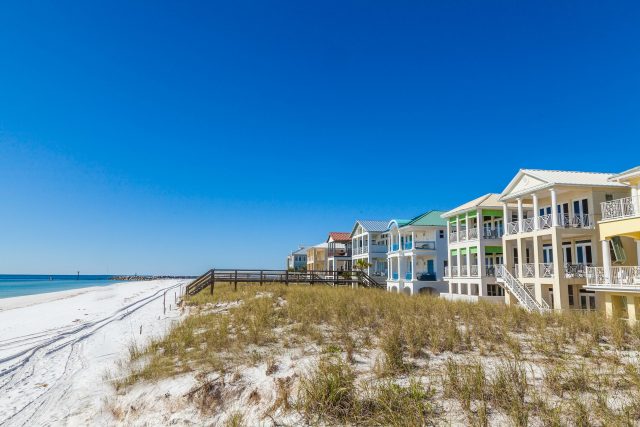 My two kids and I stayed in a beachfront two bedroom two and a half bath unit with a full kitchen. There was a sleeper sofa in the living room so the place could have accommodated a larger family than just the three of us. As a parent traveling with young children, I can't stress how important it is to have some space from them at the end of the day.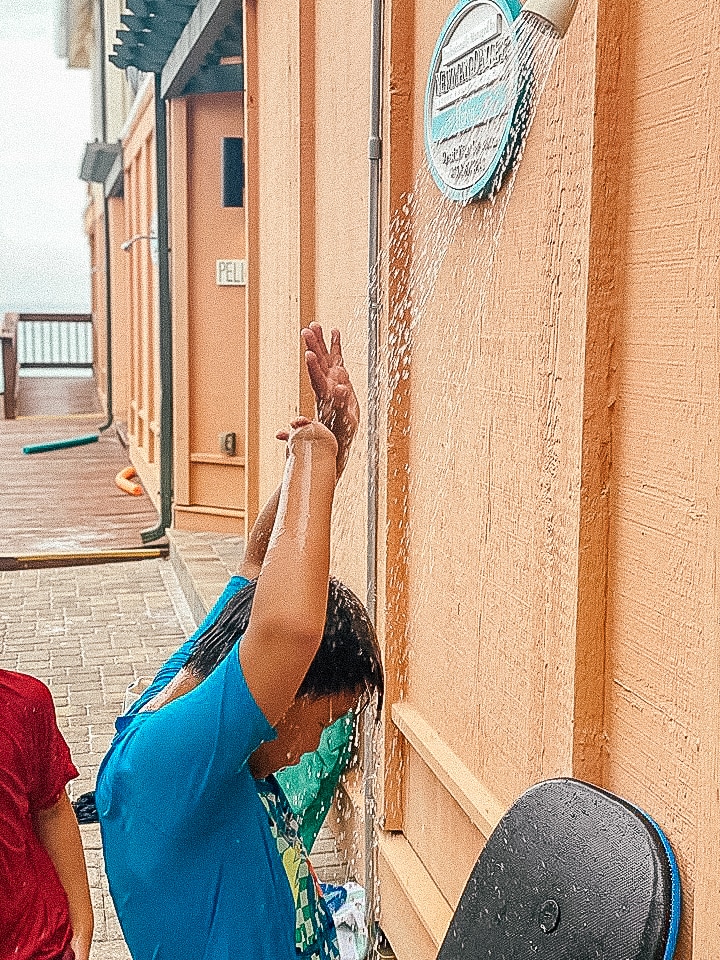 You might also like: Best Texas Beaches for families
I loved the easy beach access, the room to spread out and the kitchen where I could fix our own meals. There was also a gas grill on our balcony. We'd have definitely been set up for a longer beach stay.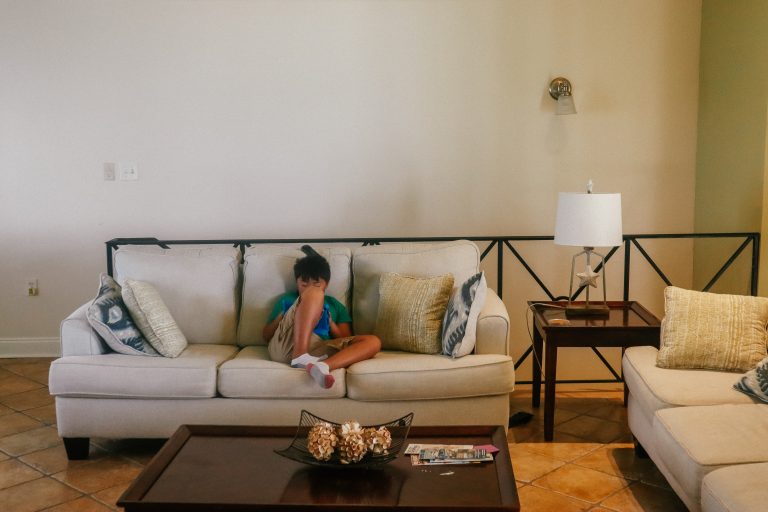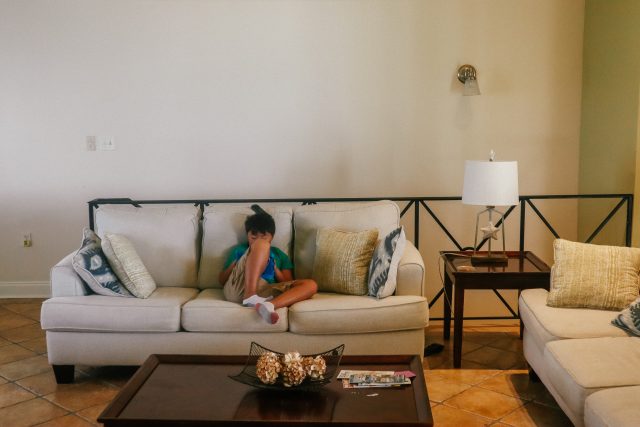 Condo rentals run from $160 to $500+ depending on size, season, amenities and location. You may be able to save some money by renting a place with gulf access versus gulf front, which means you might have a few more steps to get to the beach. Some gulf access rentals will come with a golf cart, so that makes it a little easier to get your gear down to the beach. Many come with pool and hot tub access, which is a nice feature for us. I know the gulf is right there but lounging poolside is fun, too.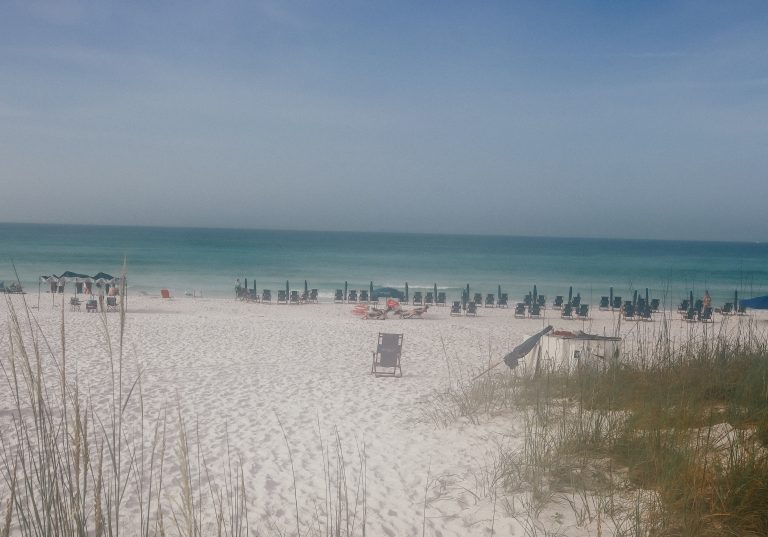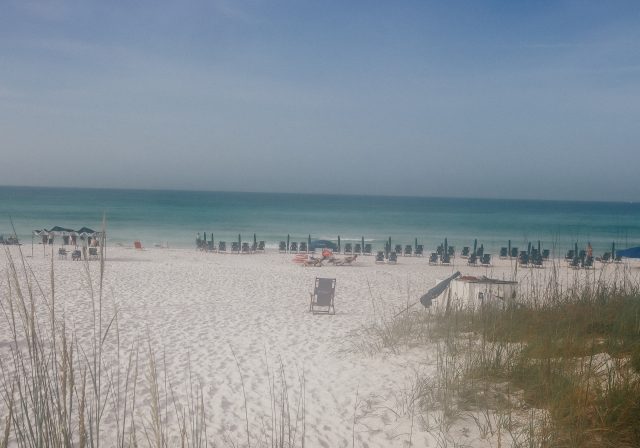 Destin Beaches
You can choose to do as much or as little as you want in Destin. We chose to stick close to our condo and enjoy the beautiful Destin beaches. We live about two and a half hours from the Texas Gulf Coast and go every chance we get but the beaches are not the same. These powdery white sand beaches where you can stand in waist-high water and see clear to the bottom are a far cry from our murky Texas ocean water and dark sand…although our sand with higher clay content is so much better for sand castles. Hashtag silver lining.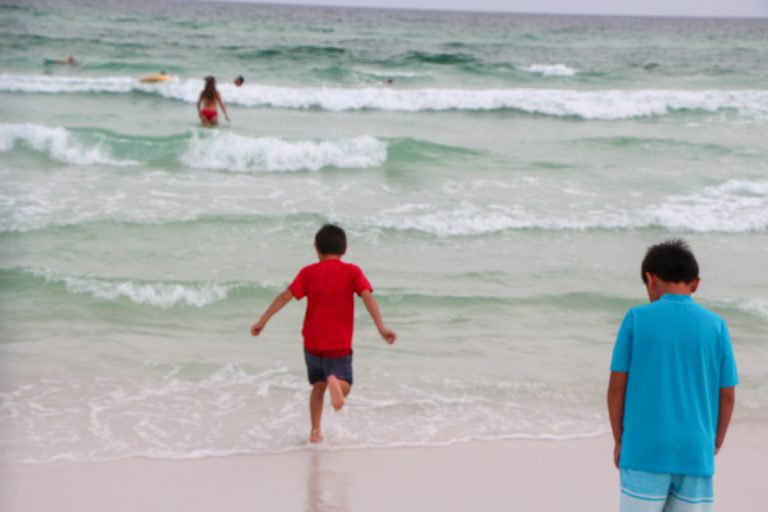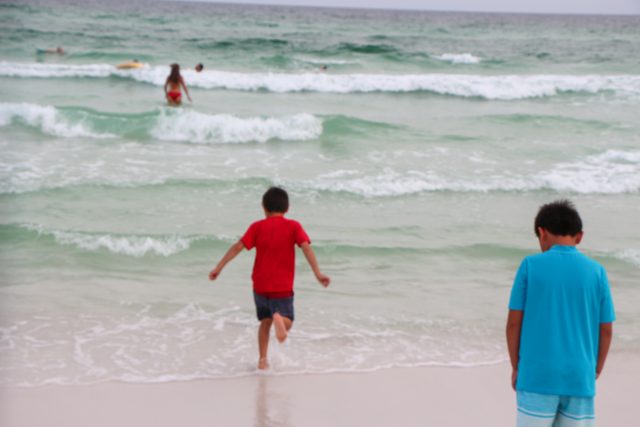 Because the Florida beaches are such a huge treat for us, we spent most of the time just enjoying the water. Our condo came with beach service (two chairs and an umbrella) so it was easy to just walk out the door and set up our little place in the sand. Most beaches have some sort of beach rental service if you don't want to bring your own chairs and umbrella. And, you really do need an umbrella if you're going to be on the beach for any length of time – the sun is very strong.
Henderson Beach State Park
State parks are such a big part of our lives in Texas that I love to visit state parks when I travel. Henderson Beach State Park is a great place to go to camp, hike, enjoy the Destin beaches, check out wildlife, or go hiking. Their website lists the types of wildlife you might expect to see and I was really surprised to see bobcats listed. We did not see any – they are very shy – and I think your chances would probably be better in the very early or late hours.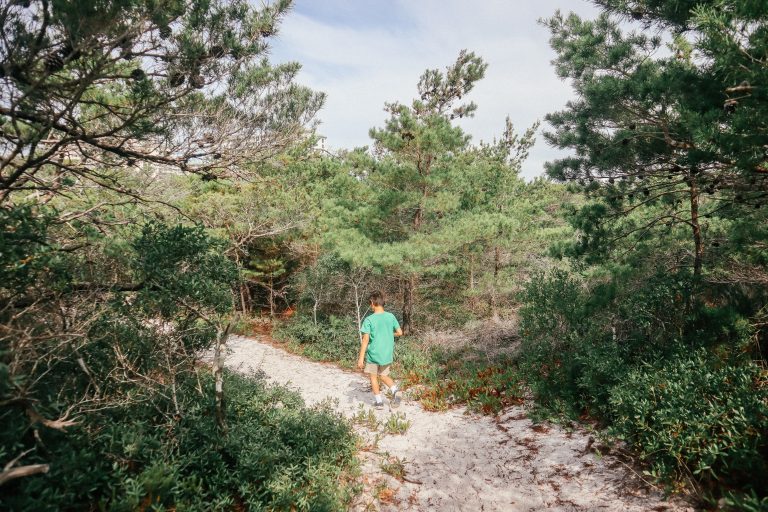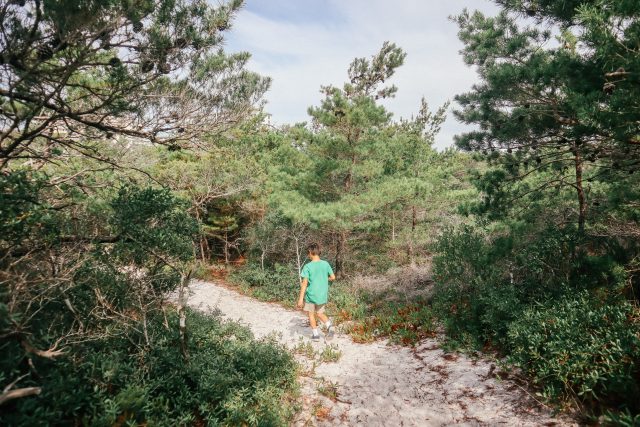 My kids and I did a short, easy hike early in the morning. The three-quarter mile loop trail covers the highest point in the park and offers some beautiful views. It is obviously hot during the summer, which is why we went early. There's a little shade on the trail, although not much.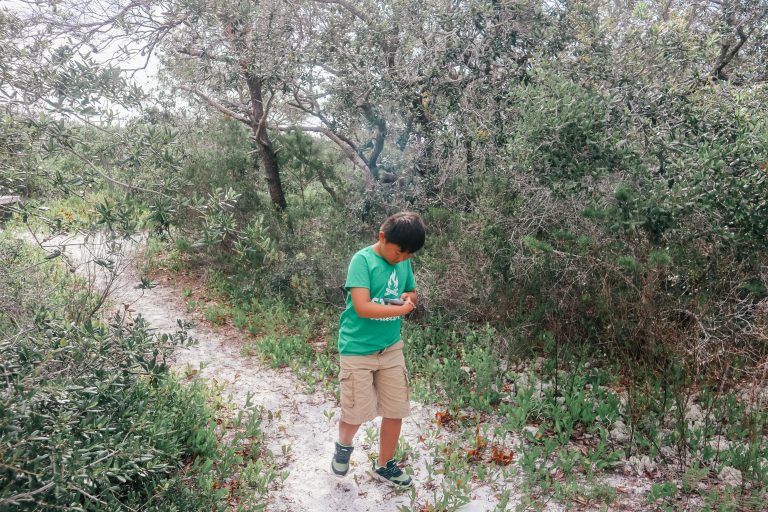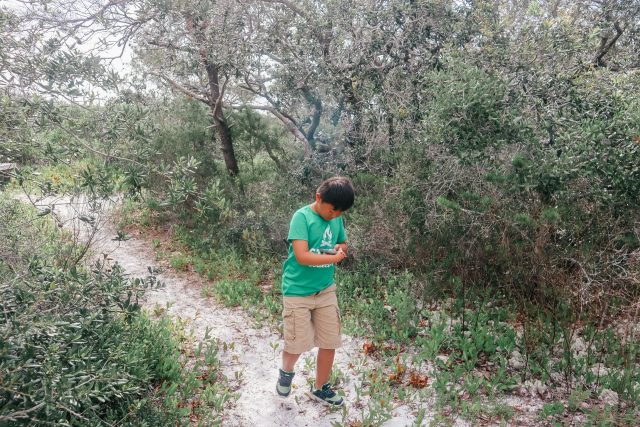 Be sure to check the website before you visit. Florida State Parks required reservations and enforced capacity limits during the height of COVID-19. Things seem to be mostly back to normal but check in advance to make sure.
When we visited, there was a line to get in the park at in the morning and an even longer line to get in when we left a couple of hours later. If you pay the day admission fee to get in, you can leave and return but you are not guaranteed readmission if the park becomes too full while you're gone.
Destin Snorkel
We did one excursion while we were in Destin that was a lot of fun. We went on the two stop shelling and snorkeling adventure with Destin Snorkel. The excursion lasted about three hours so that leaves plenty of time in your day to do something else. You'll have a couple of choices of times to go but I recommend going on the earlier run. It's not as hot and it gets you up and out early. Make sure you book online to reserve your spot.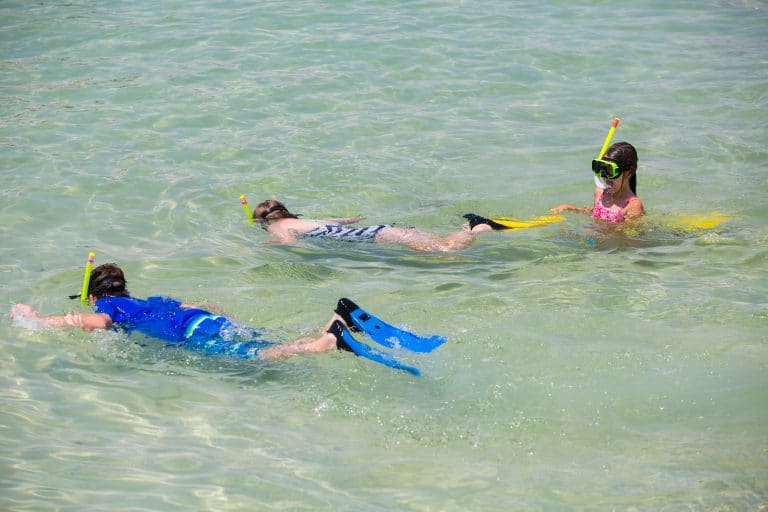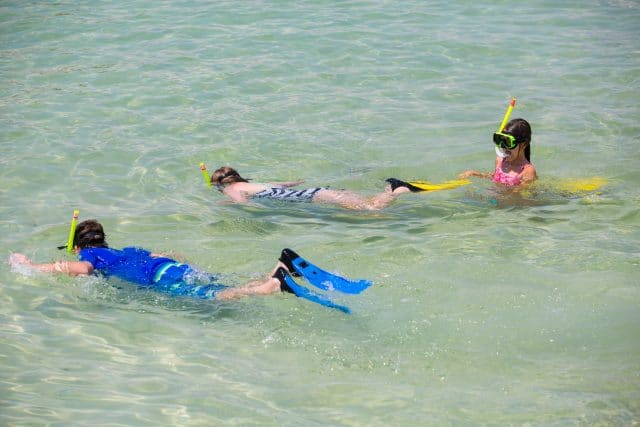 The Destin Snorkel tours leave from Destin harbor area. There are lots of shopping and dining options in this area but be aware you'll have to pay for parking. We paid for parking in the morning and were given a voucher when we left that allowed us to come back again that day without being charged for parking again, which I thought was nice.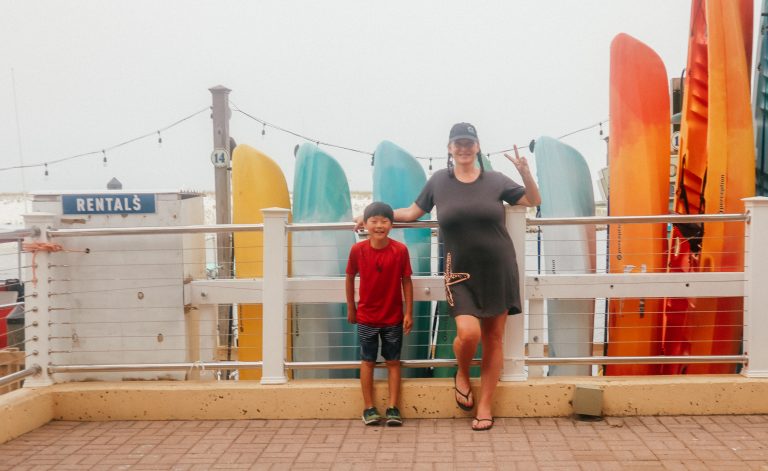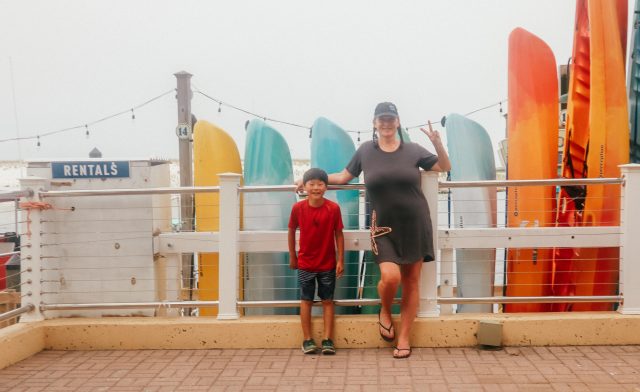 The two stop excursion offers one spot to get out and swim and collect shells and another, deeper spot to snorkel. The snorkel mask and fins are provided and you don't need any special experience to participate. I'm a seasoned snorkeler – I could seriously stay underwater all day – and one of my kids had snorkeled before and one had not. They are both good swimmers, although the water we stopped in was pretty shallow, and neither had any problems picking it up quickly. There's a captain and first mate on the boat and they can help you with anything you might need help with. We found the crew to be great and friendly – make sure you tip!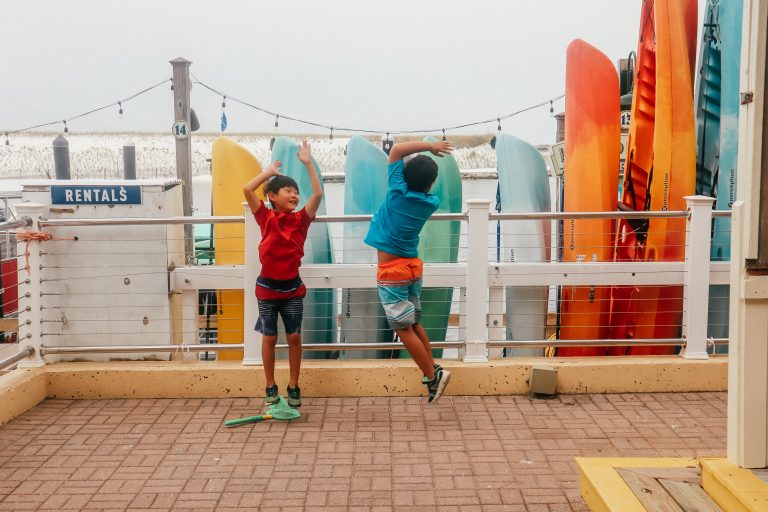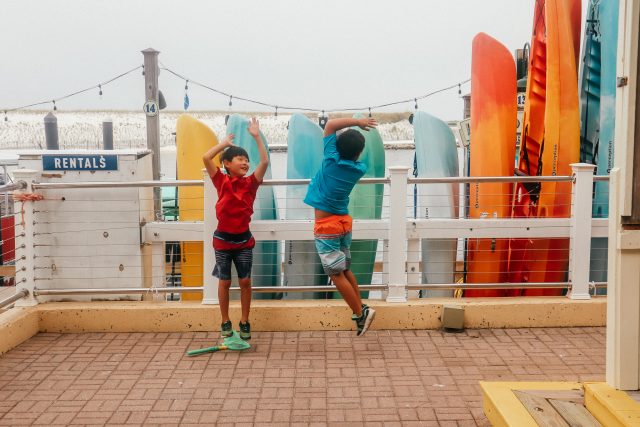 There are other options you can explore with Destin Snorkel. This one was manageable for me as a solo mom with two kids, one who hadn't been snorkeling before.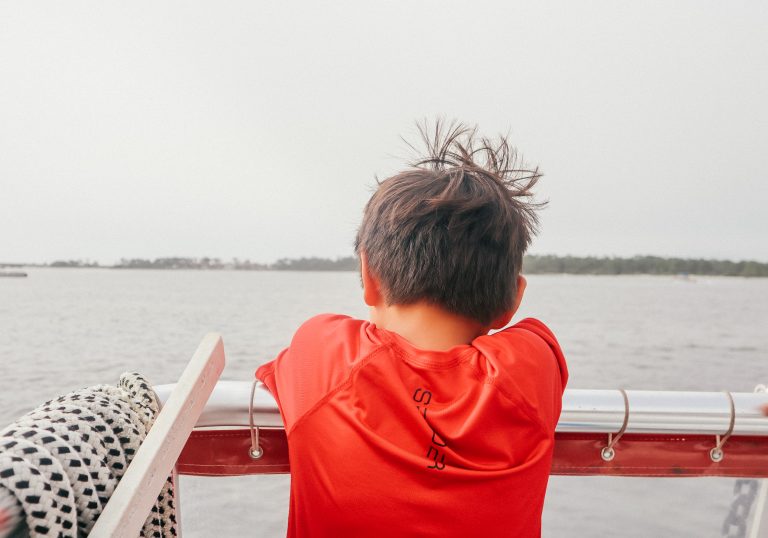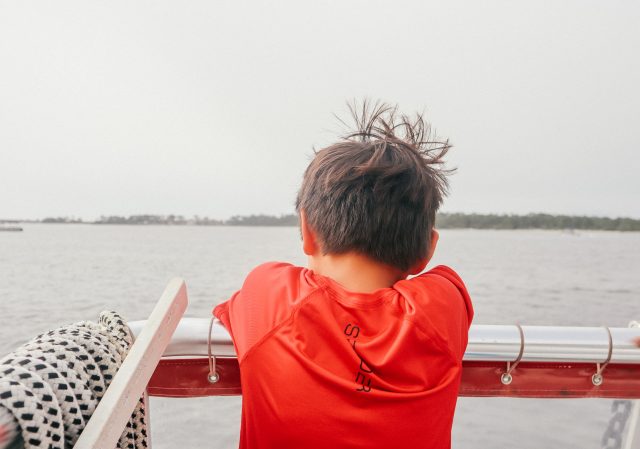 My kids and I had a great morning adventure and I recommend it for a beginner snorkeler. If you're lucky, you'll see some dolphins at play on your way to and from the snorkel and shelling spots. We saw several.
Where to eat in Destin
If you like fresh seafood, Destin will definitely be your happy place. Because of the pandemic, we did takeout plus quick meals in our condo as much as possible but I'll highlight a few local eateries and places of interest.
Please note that this list is not all-inclusive. I'm confident you'll find whatever it is you like to eat in the Destin area – the main drag in town has virtually everything you'd want and there's a good combination of local places, franchises and fast food.
Lulu's Destin
Lulu's is right on the water and their motto is boat, float, or paddle up. The owner, Lucy Buffett, is Jimmy Buffett's sister and there are two other locations, one in Gulf Shores Alabama and one in Myrtle Beach South Carolina.
Lulu's serves a variety of seafood, burgers and southern specialties. They also have a very extensive allergy menu so if someone in your group has food allergies, you should definitely check this out. Lulu's is very popular and wait times will be long, so plan for that. Although you can't make reservations, you can get in line online.
Harbor Docks in Harborwalk Village
Harbor Docks has been serving seafood in Destin since 1979. They also run a wholesale seafood market, which is where all their seafood comes from. Their menu is heavy on seafood, although they do have a small Thai menu, which was a surprise.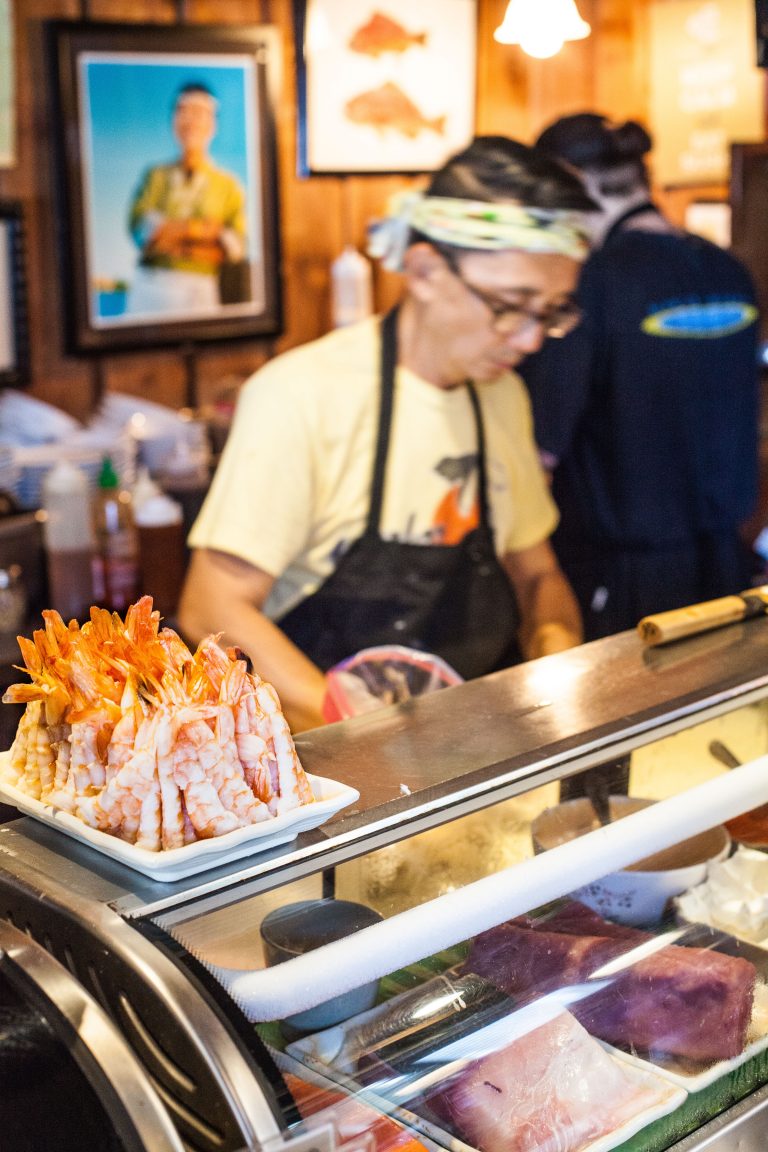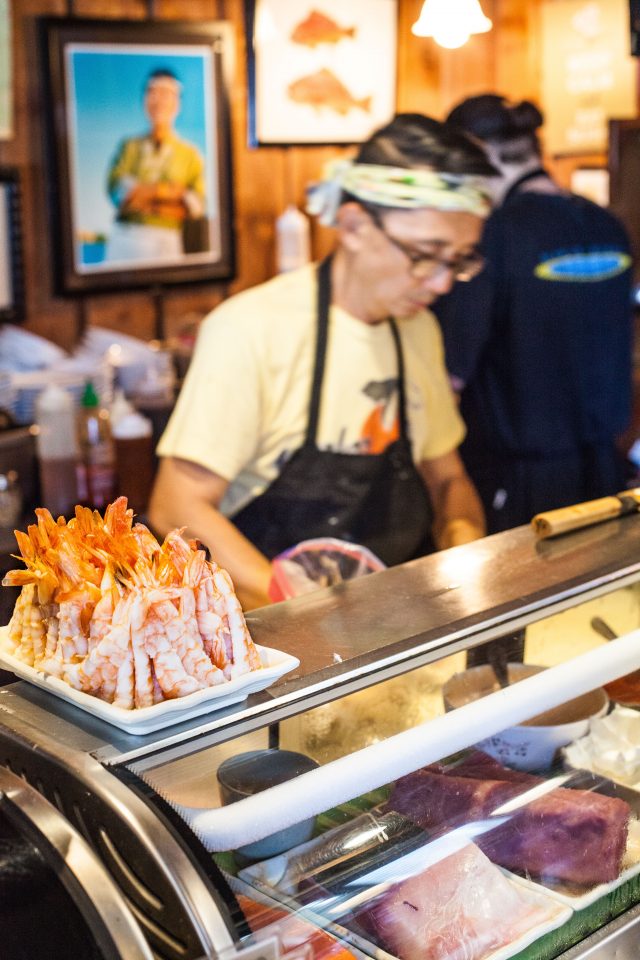 Camille's at Crystal Beach
Camiille's was my very favorite place in Destin. It was right across the street from our condo, so it was super convenient. The downstairs is a cute, open air cafe where you can get coffee, breakfast or lunch (definitely try their homemade pastry), and also cocktails.
You'll find a more formal restaurant upstairs, although you can definitely go in there in casual wear. Camille's is owned by the same family who owns Harbor Docks and their wholesale market, so you're getting very fresh seafood here, as well.
Camille's makes sushi to order and it is very popular, so if they're busy, you might have to wait a while for your sushi.

If you're staying in Crystal Beach and you want to rent bikes or other equipment, there's a little stand outside the restaurant where you can do that.
Dewey's Destin Harborside
Like many places in Destin, Dewey's is a great place to get locally caught fresh seafood. We had lunch here after our snorkel excursion. It's a great, casual place with good food. They have an extensive seafood menu and lots of blackboard specials.
If you don't like seafood, they have a handful of steaks and burgers on the menu.
The Back Porch
My big regret is not eating at The Back Porch. A local recommended it to me and we ran out of time before we had to leave the area and didn't get to try it. I love trying places where locals hang out that are less commercial and this looks like such a fun place.
Unsurprisingly, they have an extensive seafood menu, with other choices as well. The Back Porch is known for their oysters, so if you are an oyster person, you might want to put this on your list.
The Donut Hole
I mention this solely because every time I drove by there was a line to get in and I love a good doughnut. This is one place I really regret not trying but it was a combination of not having enough time and being turned off by the long line. I know a line is usually a good indicator that what's inside is worth the wait but the combination of hot sun and seeing people close together without masks made it a no for me. This time. I've got it on my list to check out on a future trip, because…well, doughnuts.
Fudpuckers
We didn't go to Fudpuckers but it will no doubt come up on your search of restaurants in Destin when you're planning your trip, so I'll mention it here. If you have any level of interest in seeing alligators up close, feeding alligators, learning about alligators or (shudders) getting your picture taken while holding an alligator, this is obviously something you want to put on your list of things to do for reasons other than eating. See more info on Fudpucker's Gator Beach here.
Fudpucker's serves a variety of seafood and burgers. And yes, alligator is on the menu. This is a very popular and busy place to eat. The wait time when we visited was three hours (yes, really!) so we opted to go somewhere else. Ideally, you'll get your name on the wait list and go check out Gator Beach, so to have the best experience you'll want to arrive very early to be able to eat at a normal dinner time.
Note: Gator Beach is free, so you can go and experience the alligator culture without eating here. I had a couple of locals tell me the food was just average, and that holds a lot of water with me, so if you're an alligator loving foodie, go check out the gators and the shop and eat somewhere else.
You might also like: Hammack Beach Resort – Why this beach resort near St. Augustine is AWESOME!
Other things to know about Destin
Our visit was very short and if we'd had more time and wanted to do more things, we would not have run out of activities. Before planning a trip, I recommend you spend some time visiting the Destin Fort Walton Beach Tourism site to get a full scope of everything you can do in this area. Like all coastal communities, there are no shortages of water activities, such as dolphin watching cruises, kayaking, paddle boarding, scuba, snuba, surfing, and more. The main drag also has a large water park – Big Kahunas – and lots of other little adventure parks and arcades. I would recommend at least four full days in Destin, to make sure you get your do-nothing beach day in (at least one, Destin beaches are stunning) as well as be able to pick whatever activities you really want to do.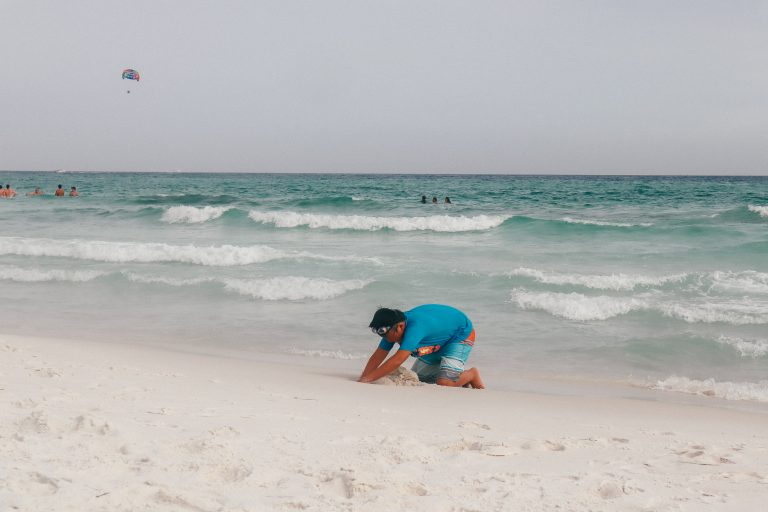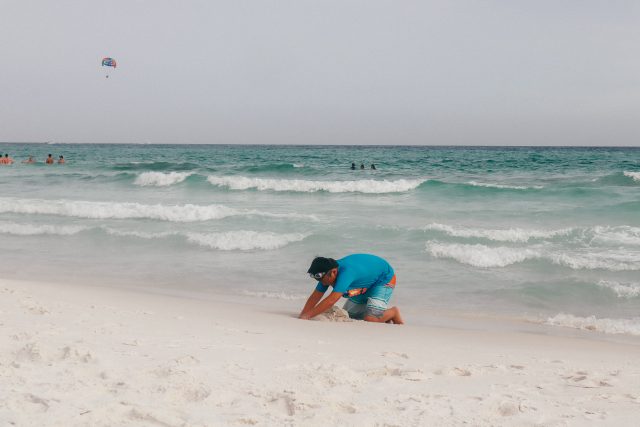 Summer is the busy, tourist season so if that's when you go, plan for wait times and traffic. A local recommended late summer or early fall visits, if you can swing off peak season travel. It's still warm enough to swim and the beaches and attractions won't be as crowded.
I loved our time in Destin and my only regret is that our trip wasn't longer and that I didn't research the restaurants in advance. I did not expect two-three hour waits for dinner during peak season and we had a frustrating (and somewhat hangry) first night trying to find somewhere to eat dinner…so pack snacks and plan ahead!
I would 100 percent plan a trip back and if you're looking for a family-friendly beach environment, Destin beaches and the surrounding area should definitely be on your list of possibilities!
Want to explore more of Florida from the water? Check out this post about boating in Florida from Traveling in Heels.