Unlock your inner child with Sandcastle University in Gulf Shores Alabama
(This post may contain affiliate links. Read my full disclosure.)
If you're visiting Gulf Shores Alabama and want to up your sandcastle game, I've got all the information you need. My kids and I spent an hour with Janelle from Sandcastle University on our most recent visit to Gulf Shores/Orange Beach Alabama and I'm happy to report my sandcastle game is much improved.
Unlock your inner child with Sandcastle University in Gulf Shores Alabama
Although I've always loved playing in the sand with my kids, the sandcastles I've helped them build over the years don't…well, they don't really look like castles. Or dwellings of any kind. After a single hour of instruction, I can't say I'm the expert Janelle is – that's why she's the professor – but my sandcastles actually look like castles and I learned some really cool tricks I can use on our future trips to the beach.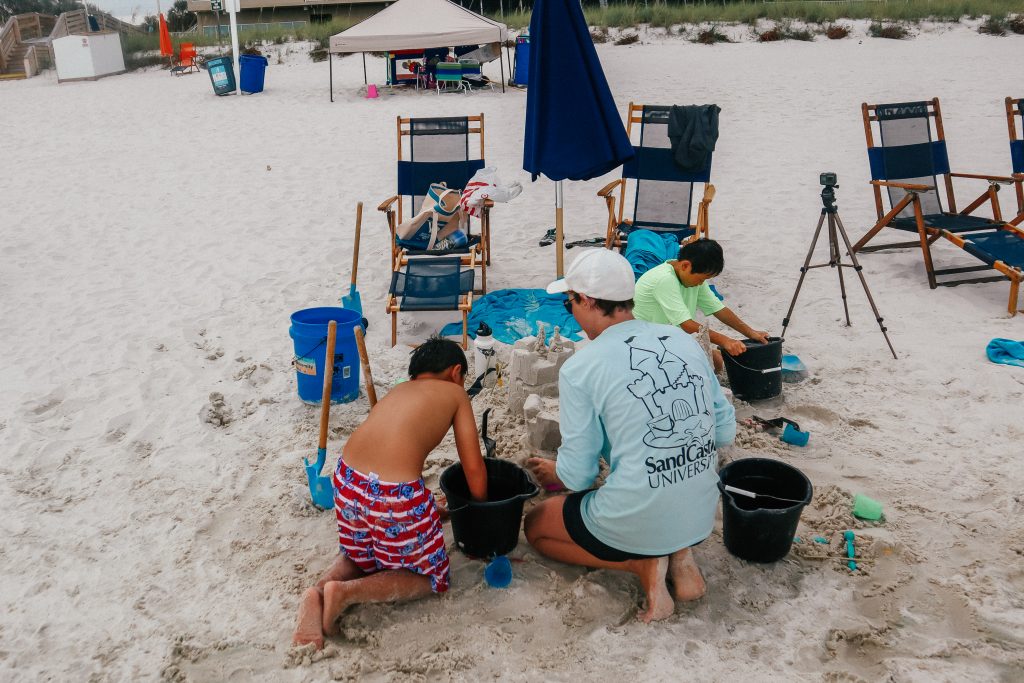 My kids and I were hosted by Gulf Shores/Orange Beach Tourism. All opinions are my own.
February 2022 Update: Alabama beaches are open for spring break. Here are some things you need to know about summer travel to Gulf Shores.
First, what exactly is Sandcastle University?
Sandcastle University is a personalized class in sandcastle making. They have pricing structure for 1-10 people and 10-20 people so this is something you can do as a family or as a larger group. Think multi-family fun, scouts, church groups, etc. If you have more than 20, contact them to see what's possible. The tone of their website is all about making it work, so if you don't see exactly what you want, definitely talk to them.
Where is Sandcastle University?
Sand Castle University operates out of Gulf Shores/Orange Beach Alabama but the classroom is wherever you are. How cool is that? Janelle met us on the beach outside our condo. It's a perfect activity for a chillaxed beach day or a day when you don't have much planned – and really every beach vacation should include a day like that.
If you want more suggestions on things to do in Gulf Shores/Orange Beach, read here.
How long are the classes?
Sandcastle University offers two levels of classes, Sandcastle 101 and Sandcastle 102. Sandcastle 101, which is what we took, was an hour-long class. Sandcastle 102 is a two-hour class that focuses on more advanced techniques and it's recommended for 12+.
What do I need to bring?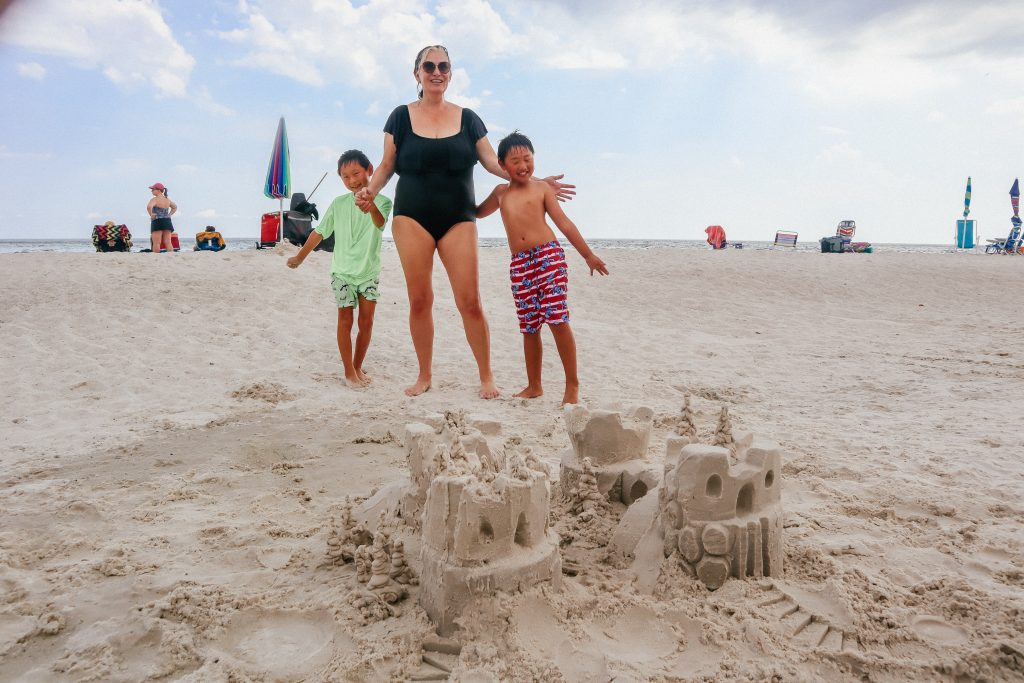 Nothing but yourselves and whatever else you'd bring to the beach, such as towels, sunscreen, sunglasses, drinks, etc. Sandcastle University provides all the things you'll need for class. Think of it as a school you don't have to buy school supplies for. Pretty cool, huh?
How much do classes cost?
Sandcastle 101 for groups of less than 10 people runs $120. The 10-20 person class is $200. Sandcastle 102 is proportionally more, which prices being $220 and $300. You can easily split the cost with another family and make it more affordable.
In addition to the hour of instruction, you get a time-lapse video of your lesson as well as a supply list of what tools were used. All tools used can be purchased at any big box or hardware store but you probably have most of what you need in your house already.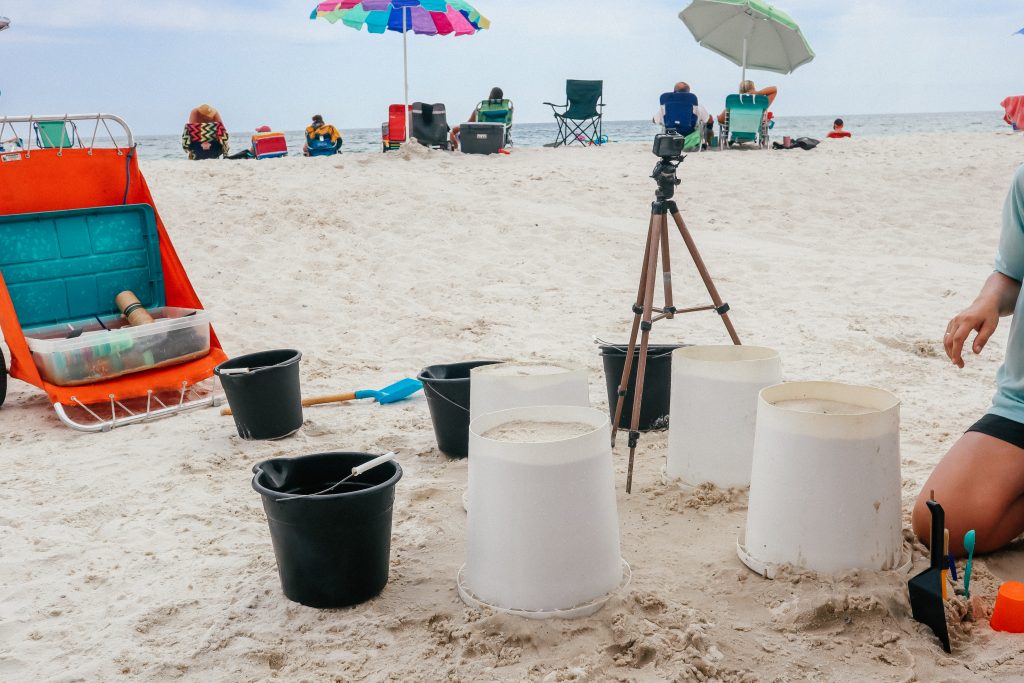 Worth it?
Definitely. You'll unlock sandcastle building skills you never knew you had and gain knowledge that you'll take beyond the Sandcastle University classroom. And, when I say sandcastle university classroom, I mean your favorite beach spot in the Gulf Shores Alabama/Orange Beach Alabama area. I think that's one of the coolest parts of all – that they come to you.
For more information – and to see samples of sandcastle building and some INCREDIBLE sandcastle art – check out the Sandcastle University website.
Looking for more to do in Gulf Shores/Orange Beach?
Check to see what Viator has to offer.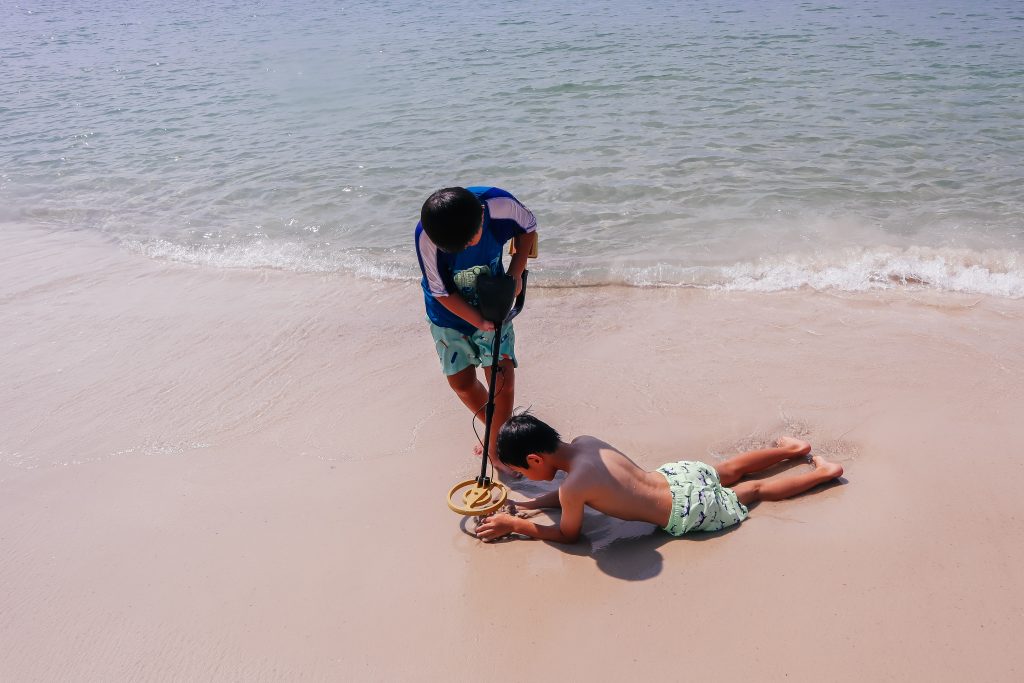 Your kids might not want to go to school on vacation but Sand Castle University will make everyone happy.
Looking for another fun Southeast destination?
Searching for my lost shaker of salt – Margaritaville Resort Gatlinburg
If you don't see what you're looking for here, check out the list of things to do at destinations across the globe with Viator.
Want the latest in travel guides and travel gifts? Check out what's available on Lonely Planet.