Beaches in Brazosport Texas – What You Need to Know
(This post may contain affiliate links. Read my full disclosure.)
If you're looking for a Texas beach getaway, consider the Brazosport area. You might be thinking "Brazos What?" which has been the reaction of most of the people I've talked to about my latest coastal discovery. Here's everything you need to know about the beaches in Brazosport Texas. I hope it helps you plan your own adventure.
The Beaches in Brazosport Texas – What You Need to Know
When our family wants to visit the beach in Texas, we usually opt for Port Aransas or South Padre Island. Here's what you need to know about the beaches in Brazosport Texas and why you might want to consider them for your next Texas beach vacay.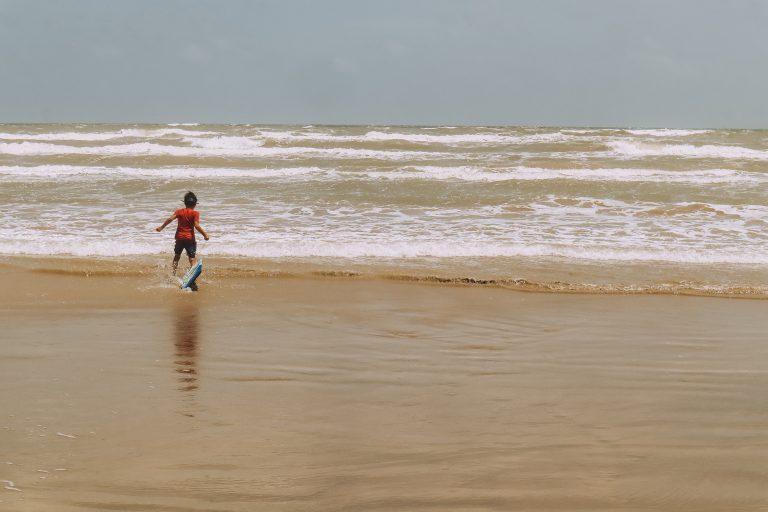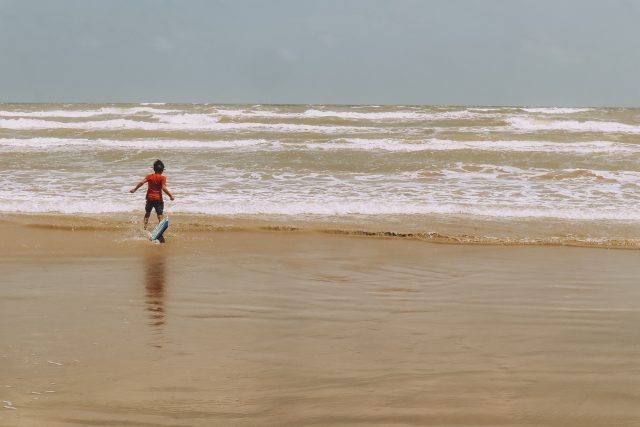 COVID-19 Travel
Whether to travel right now is a very personal decision. The restrictions, the number of cases and pretty much everything changes frequently. This information is meant for families or travelers looking to have a socially distant Texas beach vacation and is based on my family's experience in June 2020.
Please check the Brazosport Tourism website and any reliable source you use to track COVID-19 rates in Texas before you make plans. I strongly recommend travel insurance or bookings that offer flexibility in case you have to cancel. That's always important but even more so during these uncertain pandemic times. I get it…booking a hotel or an activity at any point in the future feels risky right now. Gone are the days when we're 100 percent certain nothing will mess with our travel plans. There are lots of options for travel insurance, so find one that works for you.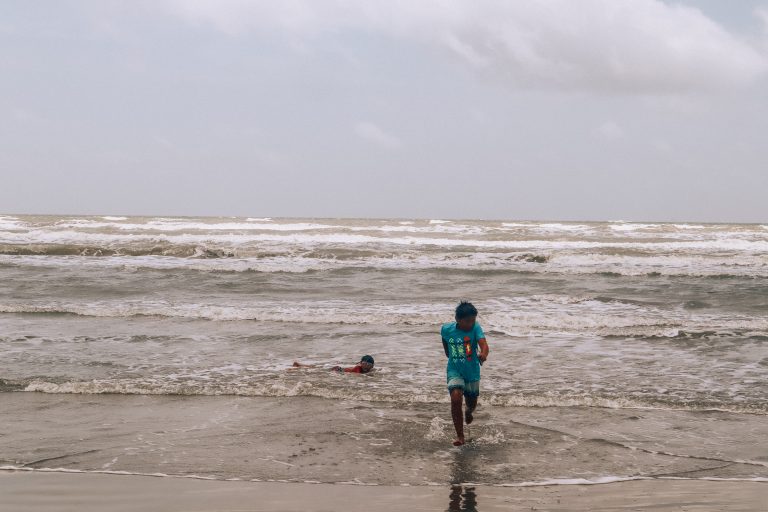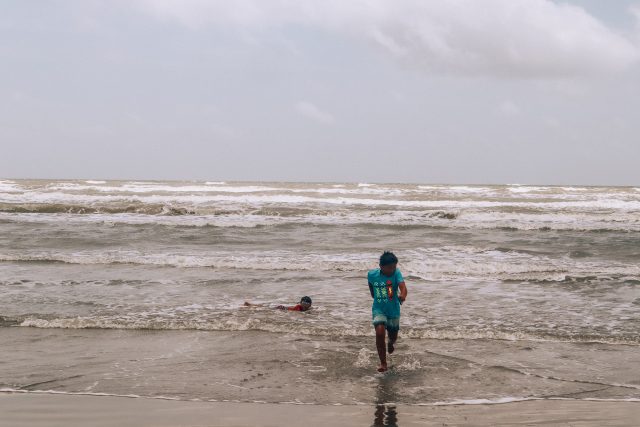 Where is Brazosport Texas?
Even among my fellow Texans, I've been asked this question A LOT. Brazosport is a coastal area about 50 miles south of Houston. Lake Jackson, Clute, Freeport, Quintana and Surfside Beach are all part of Brazosport.
Our drive from San Antonio was about three and a half hours. It's Texas, so how long it takes to drive depends on traffic, time of year, time of day and road construction. It was an easy drive for us – about half on Interstate 10 and about half on the back roads.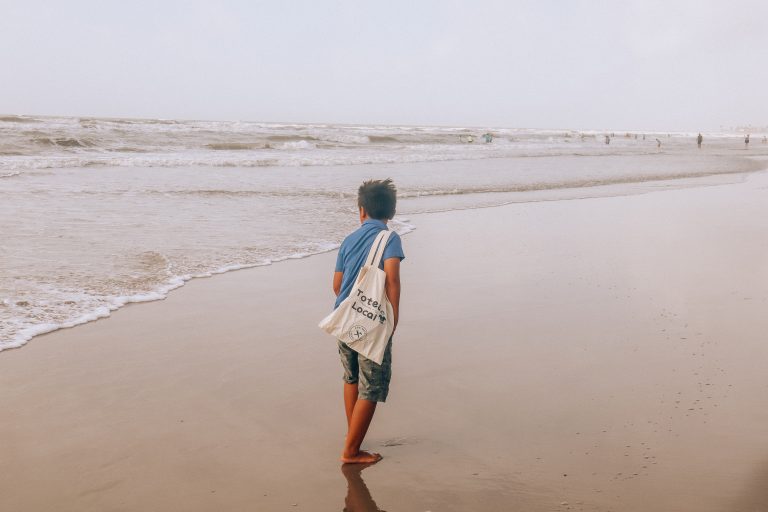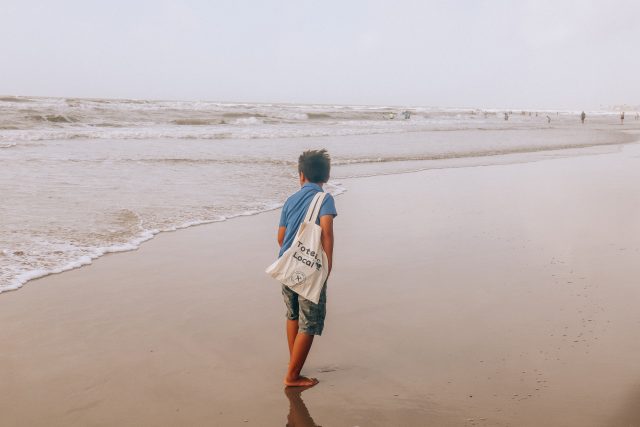 The Beaches in Brazosport Texas
The big draw for visiting Brazosport, in my opinion, is to visit the beaches. That doesn't mean there's nothing else to do but the beach was our reason for visiting and probably what you're most interested in, too.
There are four beaches in the Brazosport area: Surfside Beach, Follet's Beach, Quintana Beach and Bryan's Beach. We went to Surfside and Follet's (according to the locals, Follett's is referred to as the free beach). Our hotel (more on that in a minute) was located right on Surfside Beach, which was one of the reasons we chose it. We loved taking morning and evening walks to look for shells, wade in the surf and to check out other people's sand art.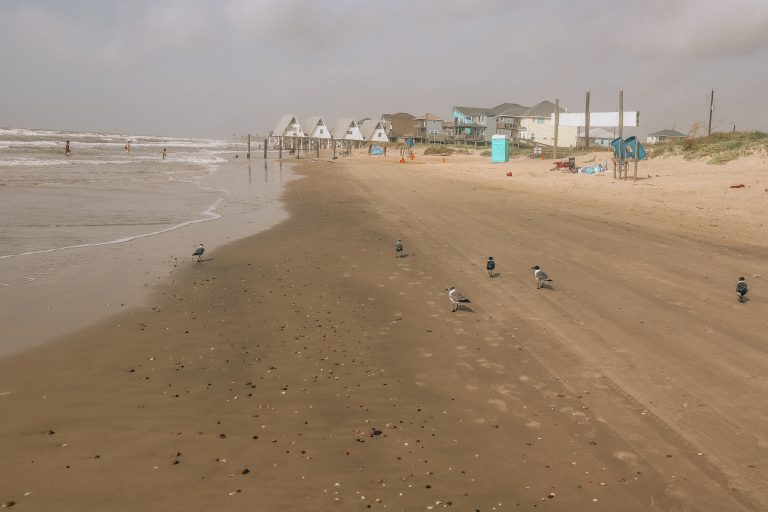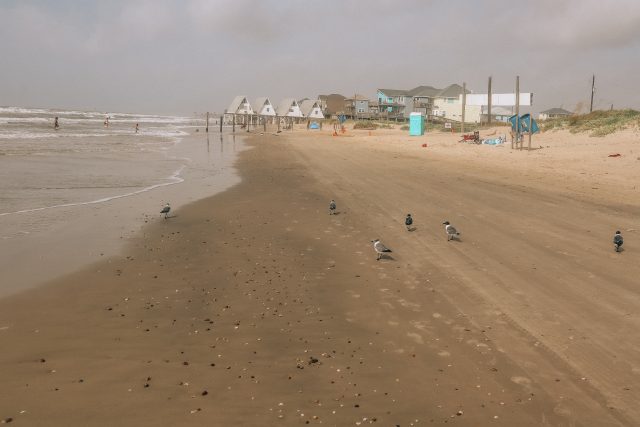 We went to Follet's Beach after talking to a local gal who told us it was a better beach than Surfside Beach. You have to pay a fee to drive your car on Surfside Beach – you can buy an annual pass for $12 so if you're going to go a few times (or even a couple) that's not a big spend. We were only in town for a couple of days and I didn't want to spend extra money so we decided to check out Follet's.
I thought Follet's was a much better beach – it wasn't as crowded and the expanse of sand was greater and gave us more room to spread out…not that we really needed that.
We visited both beaches on Sunday, Monday, and Tuesday, just to get an idea of what the crowds were like. Obviously, Sunday was busier but it was still easy to maintain social distance on the beach.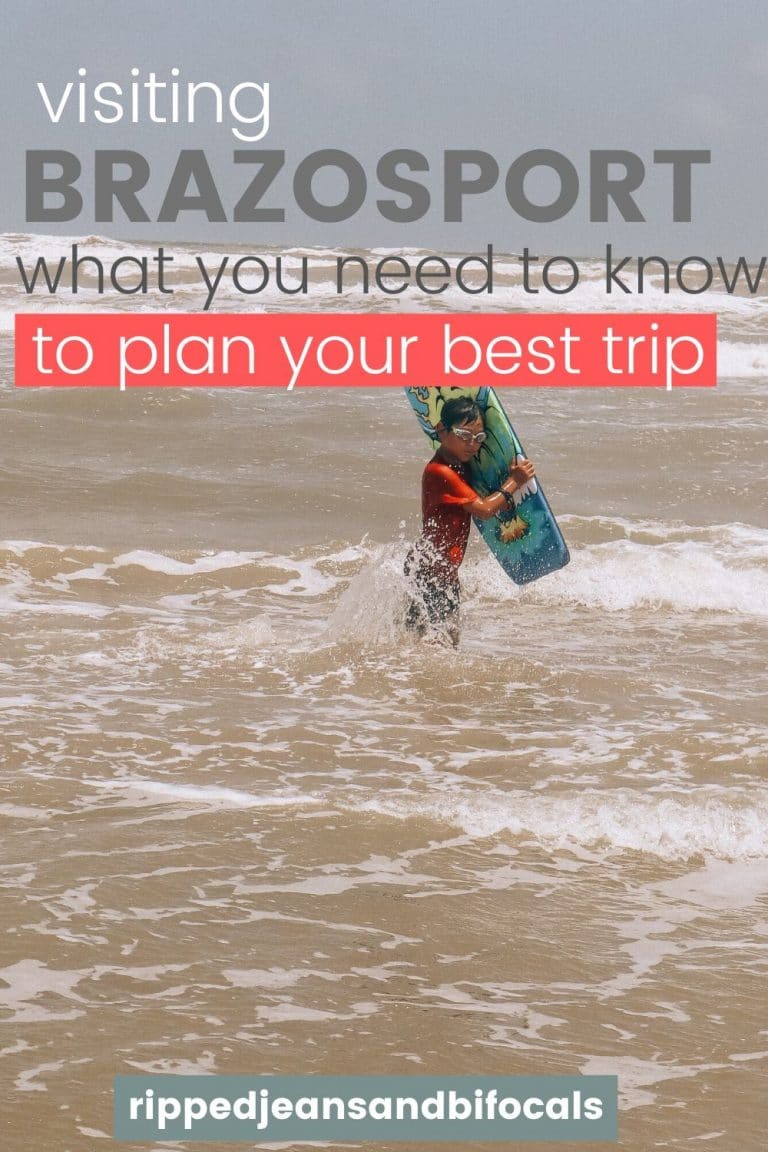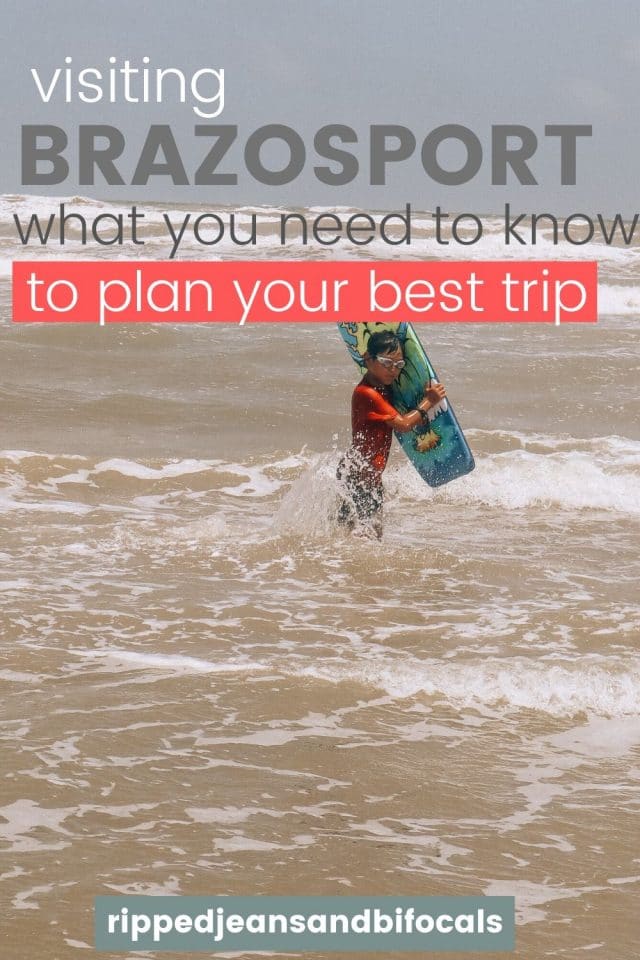 What you need to bring to the beaches in Brazosport Texas
Bring EVERYTHING you'll need for a beach day. There are a few stores that sell ice, snacks and food here and there but it's not like Port Aransas or South Padre Island where you'll see beach service stands, golf cart rentals and places to get food and drinks. The beaches are the same beaches but the level of amenities and support is much lower than Port A and SPI.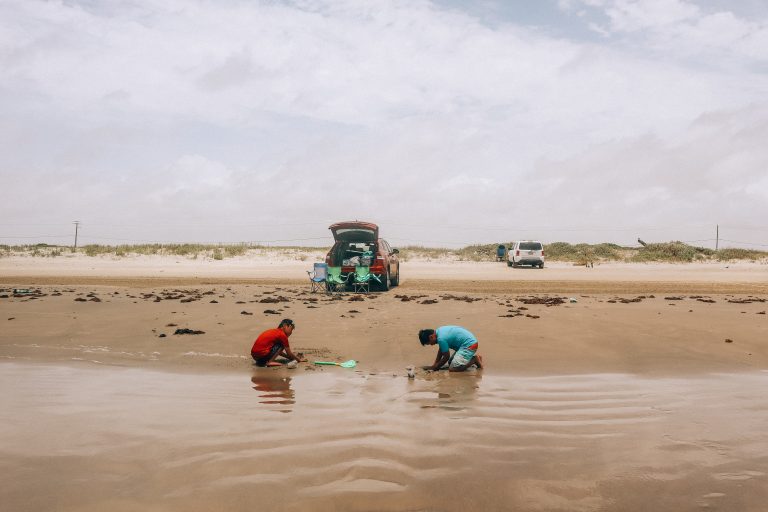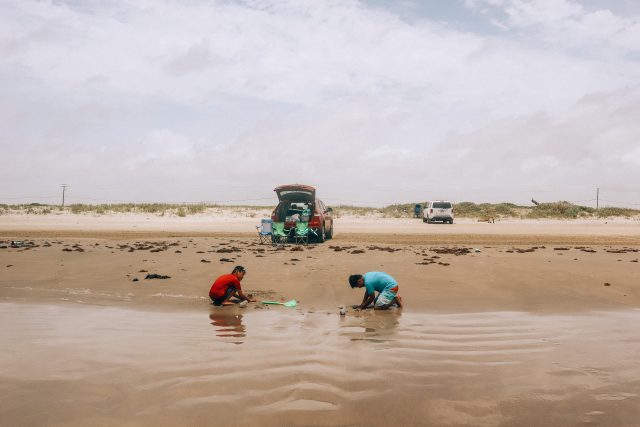 Chairs, canopy, beach umbrellas, cooler, food, drinks, EVERYTHING. If you want it, you need to bring it. We did see port-o-lets and trash cans on both beaches and we were plesantly surprised by the ice cream trucks on Follet's Beach but for the most part, you'll need to bring what you need for a day at the beach. There are no lifeguards present.
For more information on the beaches, to include activities available, check out this link.
Where to stay in Brazosport Texas?
We stayed at the Ocean Village Hotel in Surfside. We chose this hotel because of the waterfront location. It's a pretty basic, no-frills hotel but it was comfortable and clean. We had a microwave, coffee maker, mini fridge and an ocean view balcony. Our room was a double queen room but there are suites and kitchenettes listed on their website.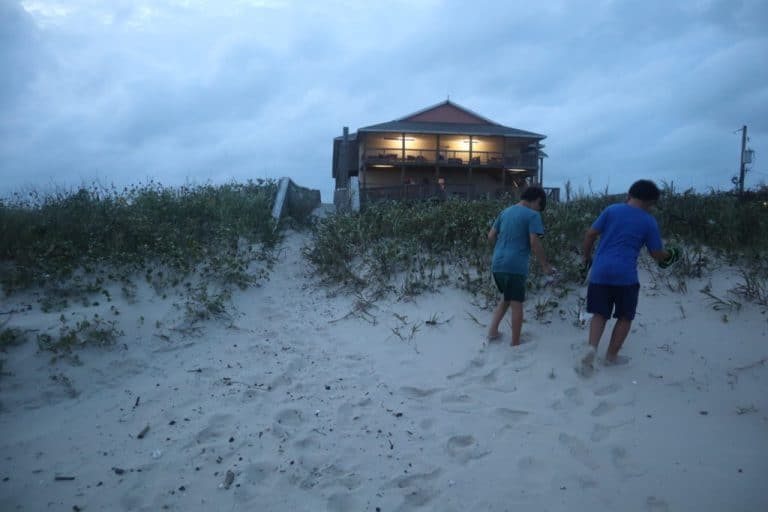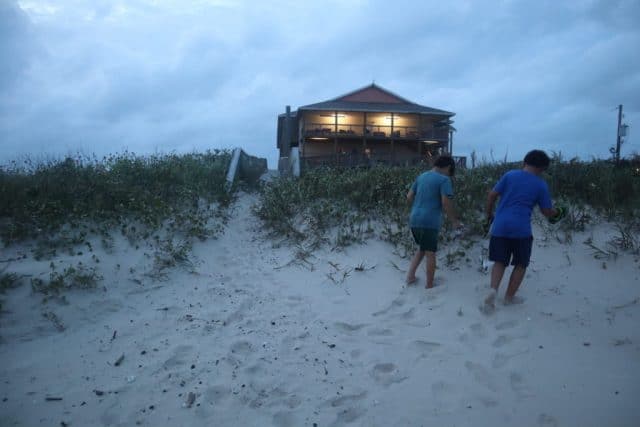 We looked at the website several times before booking and when we were ready to book, nothing was showing available. I called and got a reservation in five minutes. I'm not sure if there was a cancelation and I got lucky or if the website wasn't right but the moral of the story is always call.
If your main interest is to spend time at the beach, I recommend staying as close to the water as possible. There are lots of options for vacation rentals on the beach. This link can get you started. From what I saw, most of the rentals were larger and suited for large families or multi families and too expensive for a single family but if you have a large group – or a large budget – you might want to consider one of these spaces so you can have more space and cook your own meals.
If you want to stay in a familiar hotel, I recommend looking in Lake Jackson. They have several choices for franchise properties (i.e. Comfort, Marriott, and Hilton) but you'll have a 10-15 minute drive to get to the beach. On the upside, you'll be close to restaurants and shopping. Lake Jackson is a small city but you'll find everything you need, including a shopping mall.
What else is there to do in Brazosport?
There's a lot of Texas history in this area, so if you're looking for things to do besides go to the beach, you won't be disappointed.
We visited the Varner-Hogg Plantation, which is a Texas State Historical Site. We spent about an hour and a half here and that's probably the minimum amount of time you'll need to see everything. This is a beautiful grounds with a picnic area that makes you want to stay a while.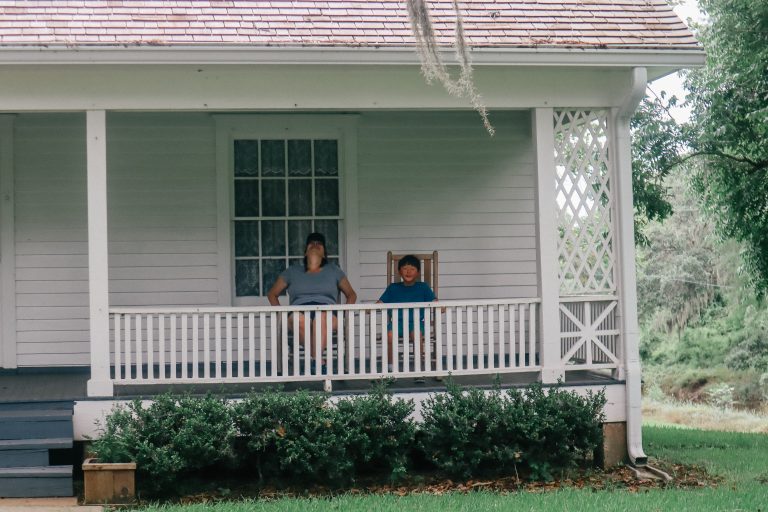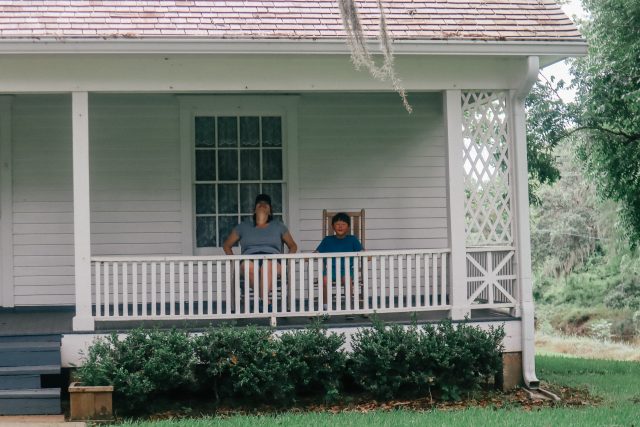 If you haven't discussed slavery with your kids, I recommend you do so before visiting. Some of the exhibits contain pretty graphic descriptions of slavery.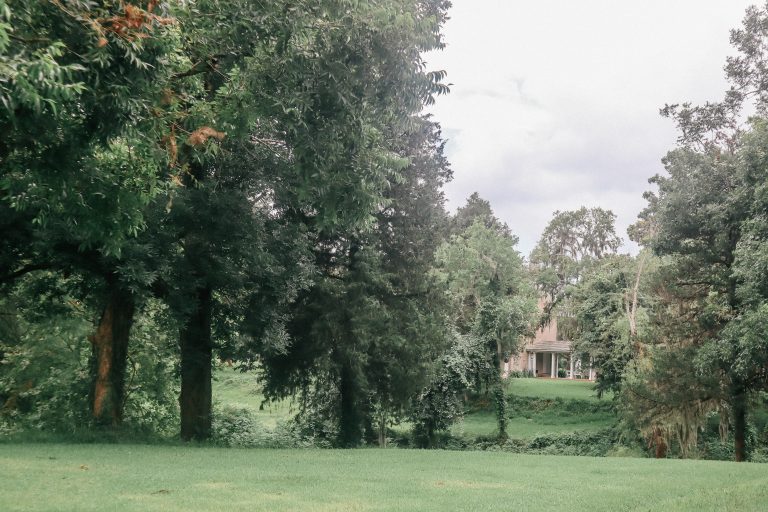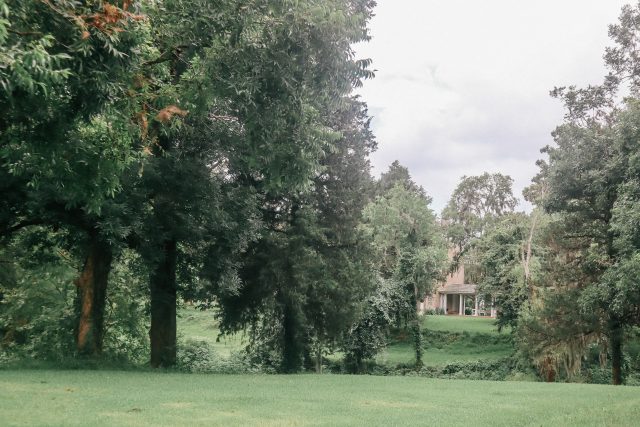 Also, PLEASE pay. You can drive onto the property without paying but there's a visitor's center you need to stop at. I paid $14 for my two kids and I to enter.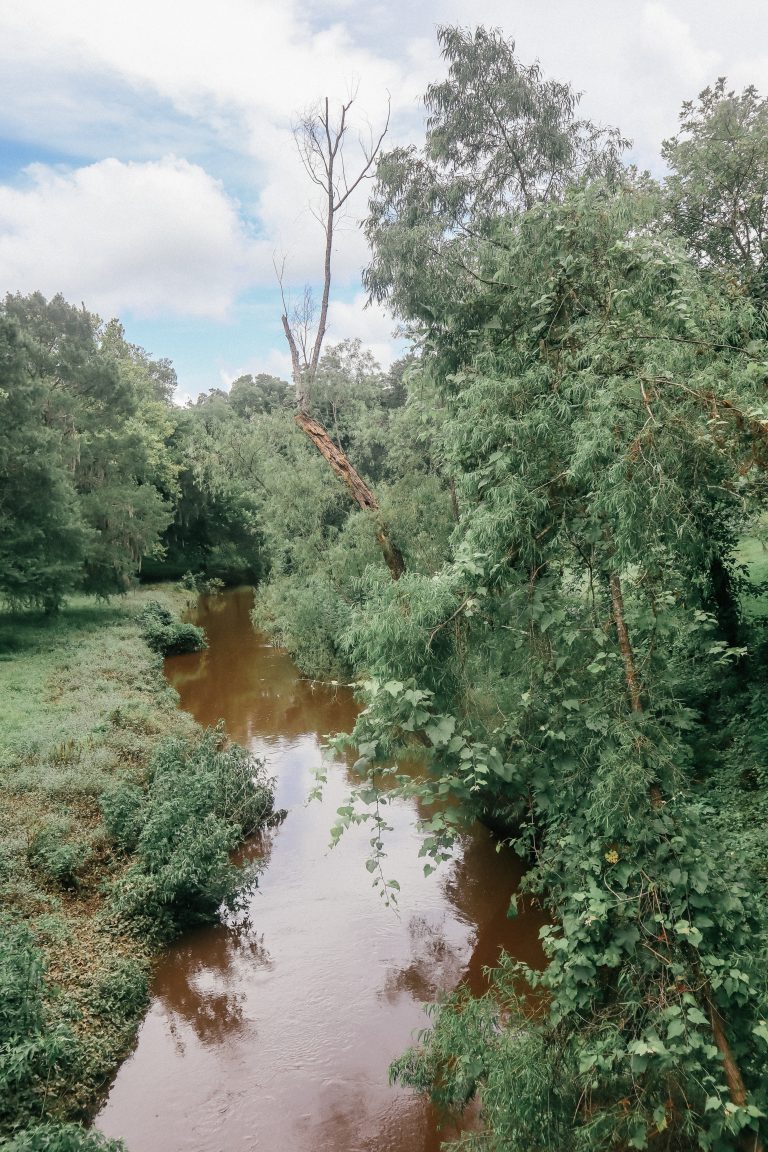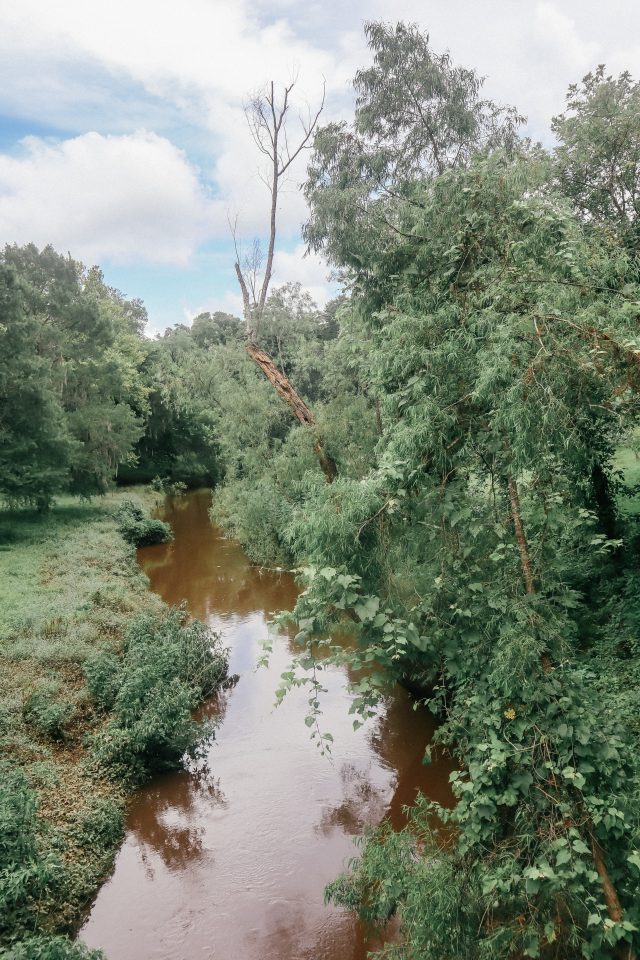 We also checked out Texas Sea Center, which is an educational center run by Texas Parks and Wildlife that educates visitors on the fishing industry in the gulf and how salt water, marsh water and nearshore waters work together to build a unique eco system. This is a free activity and the staff is amazing. We didn't get lucky enough to spot an alligator but we did see a few turtles.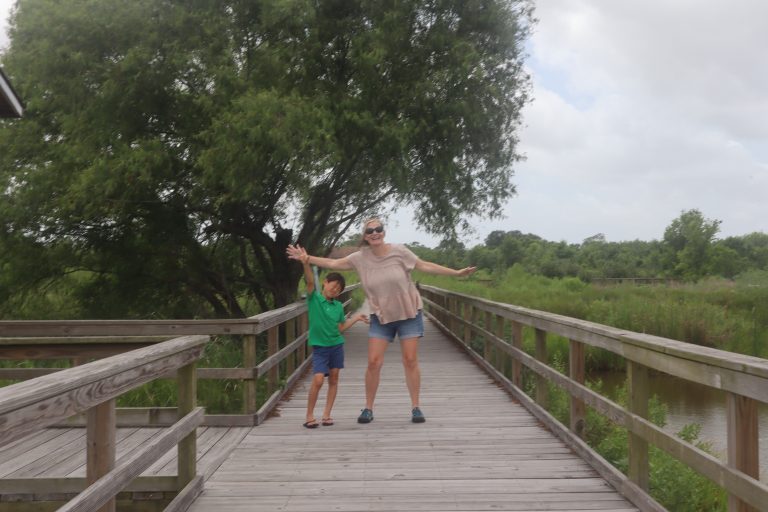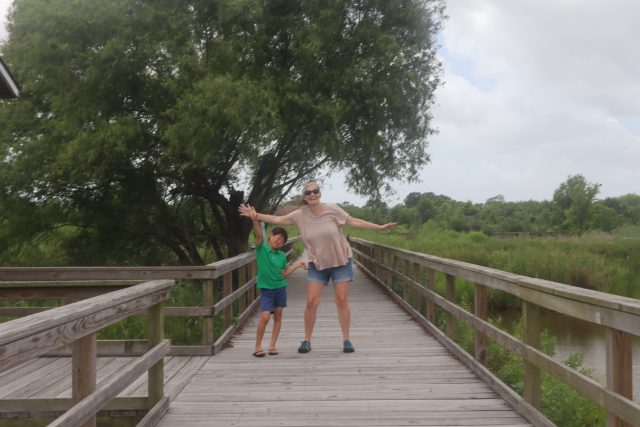 You can also check out Brazos Bend State Park which has more frequent alligator sightings. The park is about 35 miles from where we stayed in Surfside. Check their website before going – Texas state parks are operating on a reservation system right now.
If you're looking for a chill beach with most of the comforts you're used to, definitely check out the Brazosport area. While it lacks the touristy charm that Port A and SPI have, if your main goal is to enjoy the beach and have space to move around safely, this might just be your new favorite.