Thanksgiving is my favorite holiday. It's not overly commerical. I don't have to stress because I'm behind on my gift-buying. I don't have to make anyone a costume or worry about the cats knocking down my Christmas decorations. And, it's all about the food, which is something I can always get on board with. I love all the Thanksgiving food. The cranberries. The stuffing. The gravy. The turkey and ham. The pie. Oh, how I love the pie. But you know what I don't love? Dealing with my whiney kids who don't understand why we're eating at a different time than they usually do. I always have good intentions of organizing Pinterst-y crafts or games to keep my small humans occupied while I'm cooking the biggest meal I cook all year but somehow, that never seems to happen. Turkey Feed Snack Mix
Turkey Feed Snack Mix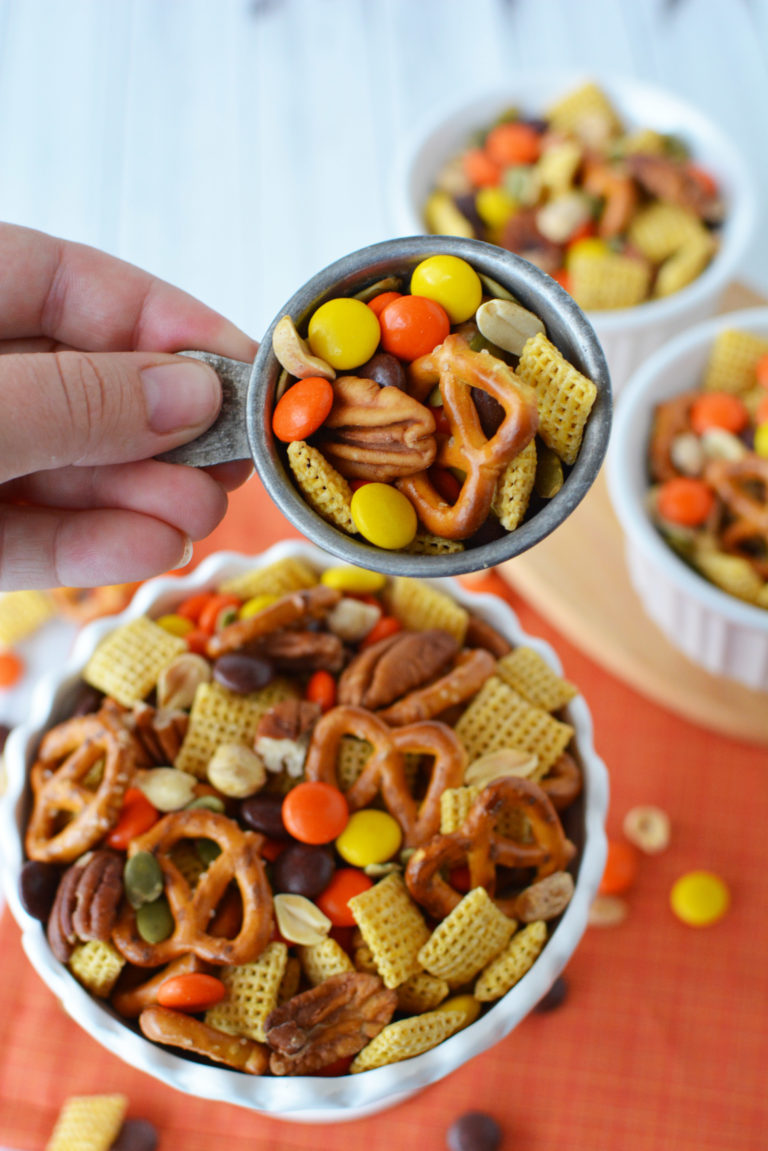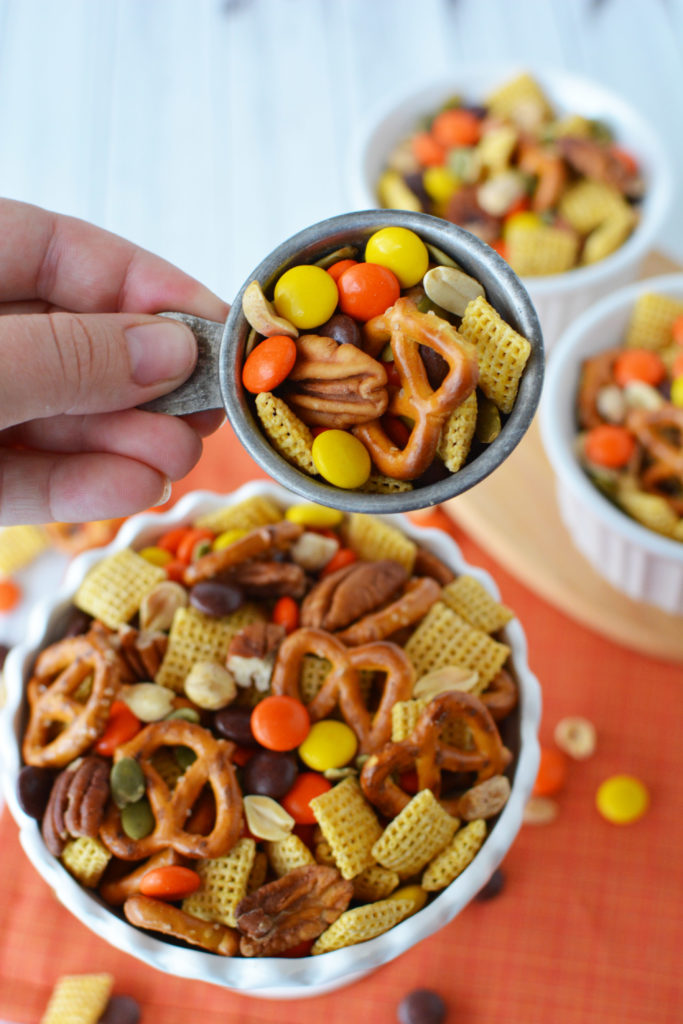 I've found kind of a compromise. Turkey Feed Snack Mix. No, I haven't developed an interest in livestock and no, this feed isn't for actual gobblers but for my two little turkeys. The can make it at the kitchen table with minimal supervision while I'm cooking and it can stave off the hungries while we wait for dinner. The nuts offer some protein and it's got fun, crunchy stuff and of course, Reese's Pieces, which are my favorite candy ever. I pre-measure the ingredients and put out some different storage containers and let them go to town. They'll put it in individual snack portions, divide it, fight over it…you know the drill. It passes the time and gives me some peace. At least that's the idea.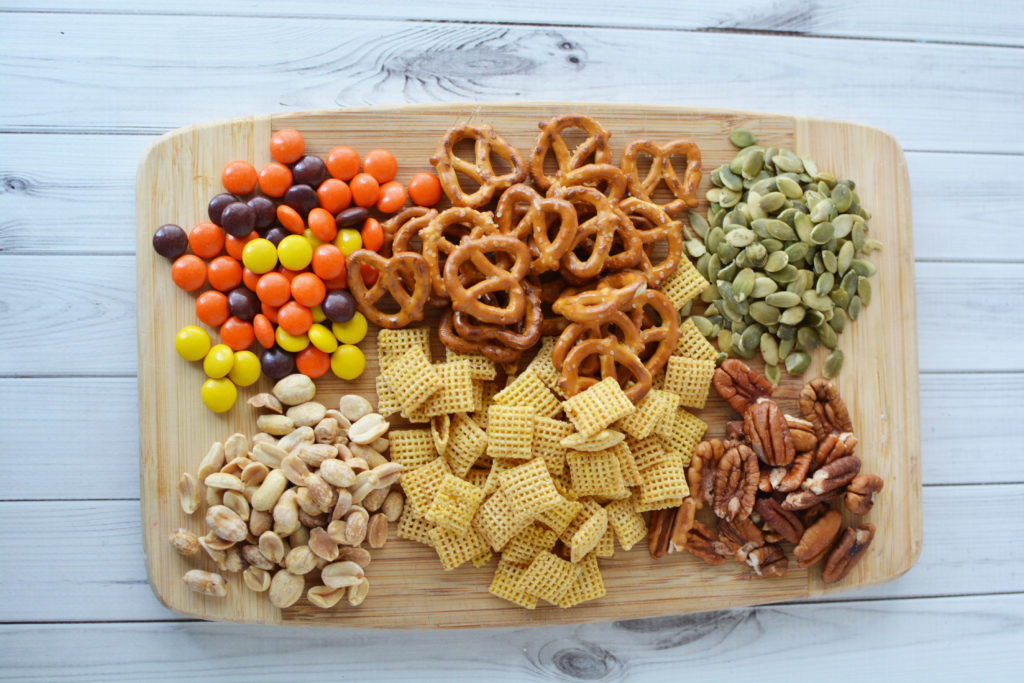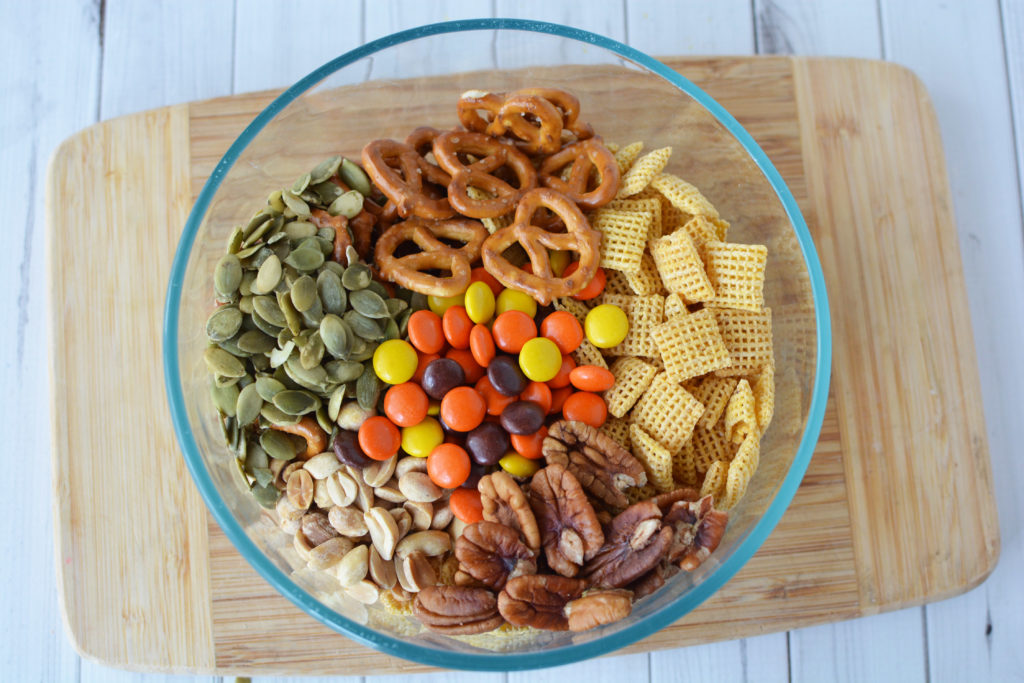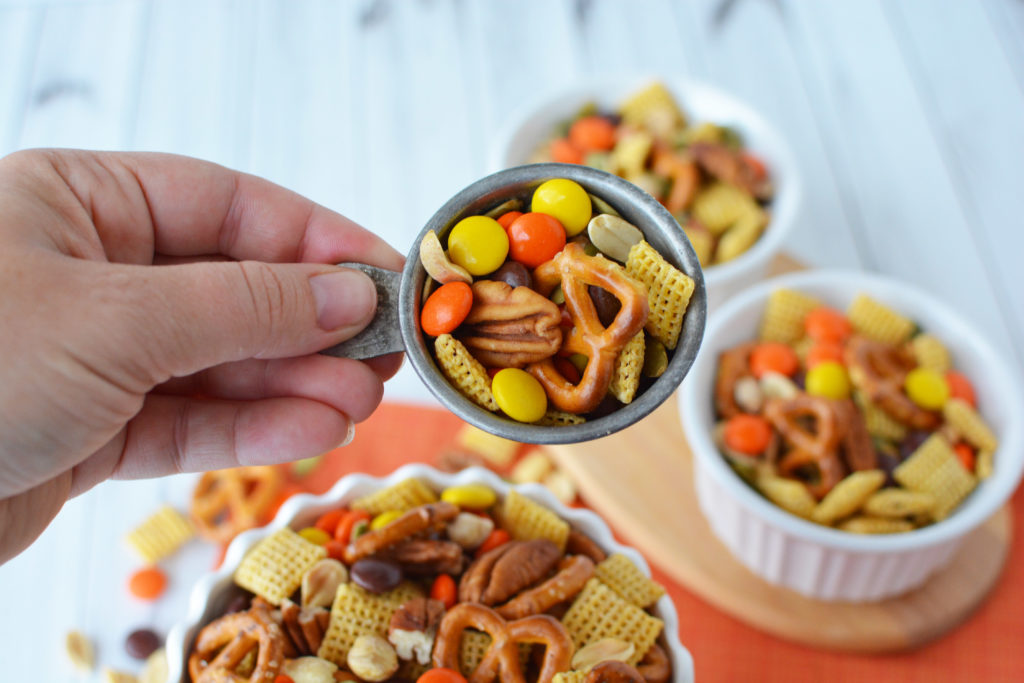 Turkey Feed is also a fun addition to your dessert table, especially if you're serving your desserts buffet-style. And, isn't that the best way? People can graze and help themselves to seconds, and thirds, and…well, who's counting? Calories don't count on Thanksgiving anyway!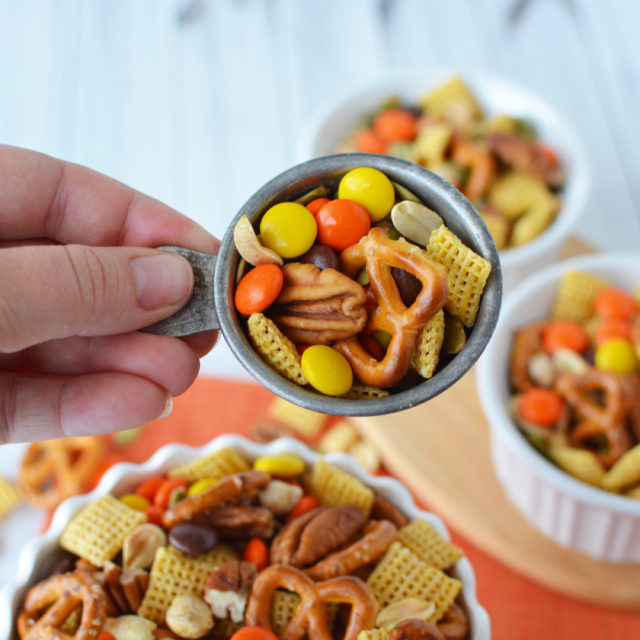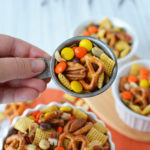 Turkey Feed
Ingredients:
2 cups mini pretzels
1 cup corn square cereal
1 cup Reese's Pieces
1/2 cup pumpkin seeds (raw, shelled)
1/2 cup unsalted dry roasted peanuts
1/2 cup chopped pecans
Directions:
Mix all ingredients together in a large bowl. Store in a re-sealable container or plastic bag. You can also package this up as a party favor or a gift (provided nut allergies aren't an issue) or set it out for guests to munch on. It's totally addictive, though, so be careful you don't spoil your dinner. If you are worried about nut allergies, you could always make a couple of substitutions for the peanuts and pecans, such as sunflower seeds and popcorn. Get creative!
You might also like: