25+ Awesome Sides and Extras for your Thanksgiving Table
(This post may contain affiliate links. Read my full disclosure.)
Thanksgiving is my absolute favorite holiday. And while I love turkey and ham as much as the next girl what really makes Thanksgiving awesome is the stuff that goes with the turkey and ham…am I right? I enjoy a few bites of turkey breast smothered in cranberry sauce but the sides are what motivates me to belly up to the table in those one size too big extra stretchy pants. I've put together a list of my favorite Thanksgiving sides and extras – I hope you find something new to try!
25+ Awesome Thanksgiving Sides
I've put together a list of some awesome accompaniments – side dishes that offer a new twist on traditional to "OMG I would have never have thought to serve that on Thanksgiving" and a selection of appetizers (we like to call them "munchables" at our house) that will tide folks over until the main event. And, because you can't have Thanksgiving without desert, I've thrown some of those in, too. You're welcome.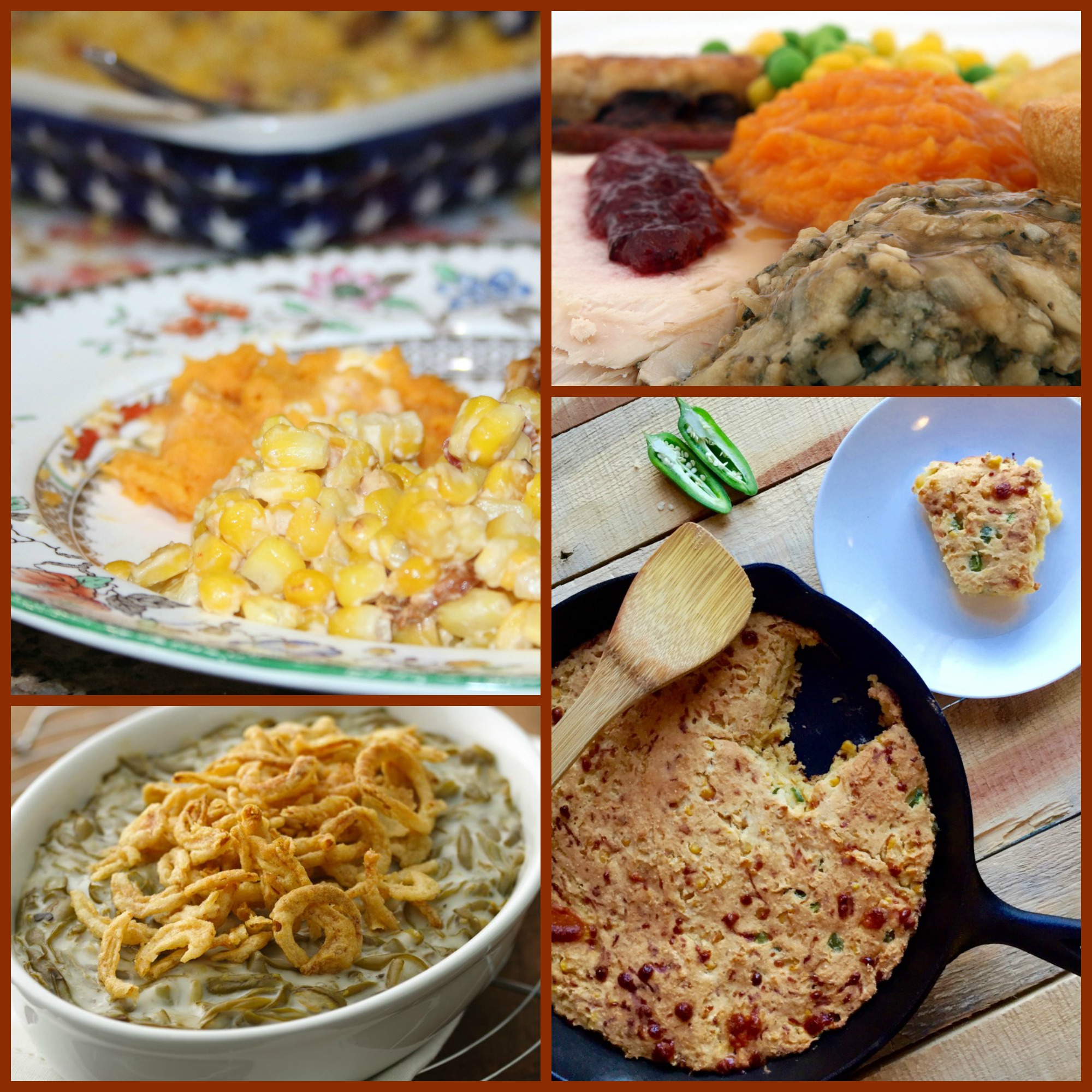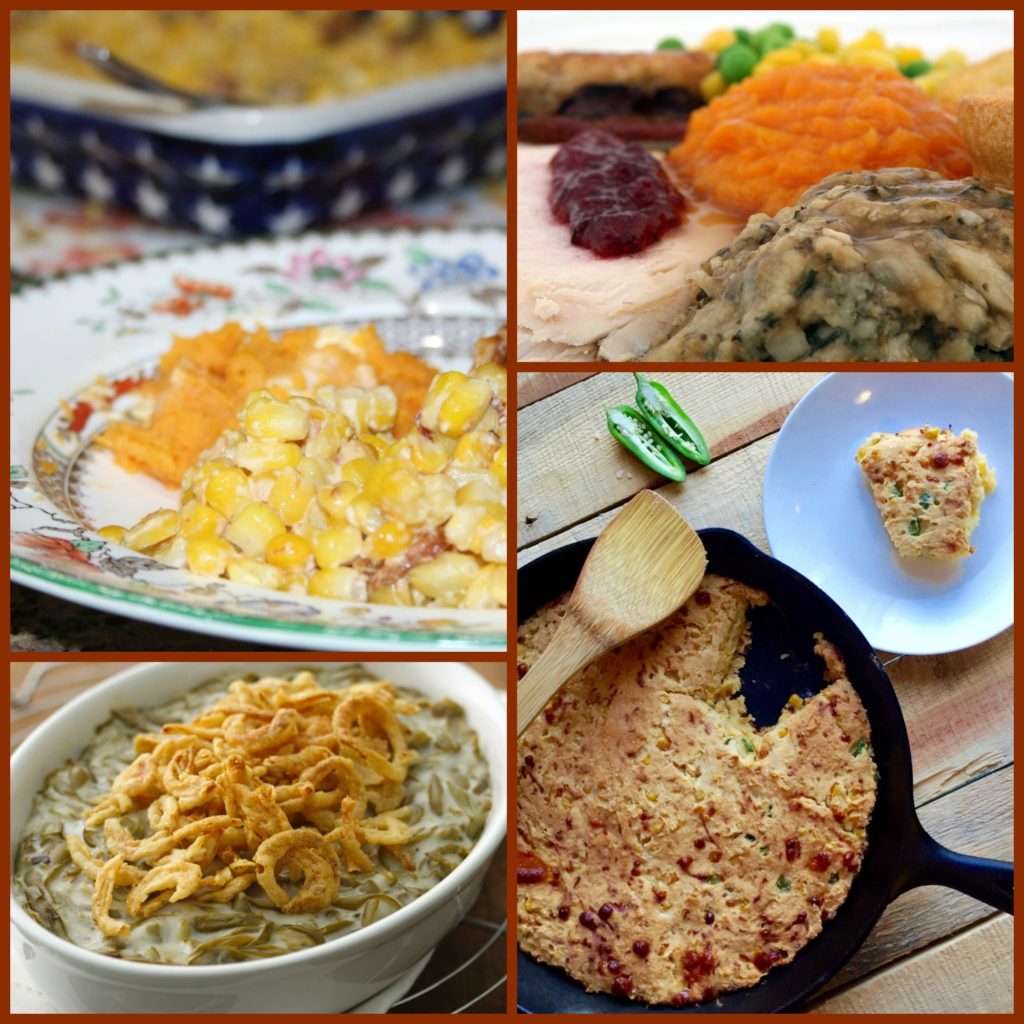 Appetizers and Starters – Awesome Thanksgiving Sides and Extras
Easy onion appetizers – Ripped Jeans and Bifocals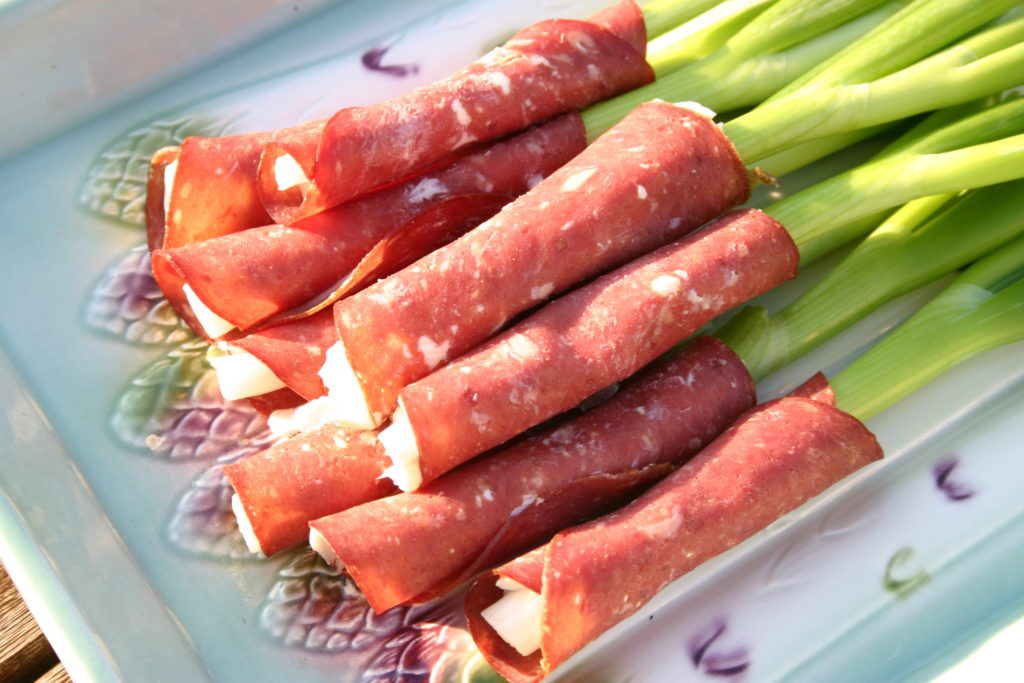 My go-to appetizer/pot luck recipe. Also great for game day or tailgating.
Pineapple ricotta salad – Mama by Fire
Artichoke and broccoli dip – Dear Creatives
Red bell pepper hummus – Dear Creatives
Mexican Bread Bowl Appetizer – Thank You Honey
[Tweet "25+ Thanksgiving Sides & Extras for your Thanksgiving Table #Thanksgiving #recipes"]
You might also like: Make Turkey Day easy with this Thanksgiving Dinner Checklist
Awesome Thanksgiving Sides
VIP cream cheesy corn – Ripped Jeans and Bifocals
This is my "signature dish." There have been a couple of years I've skipped making it and I've always regretted it.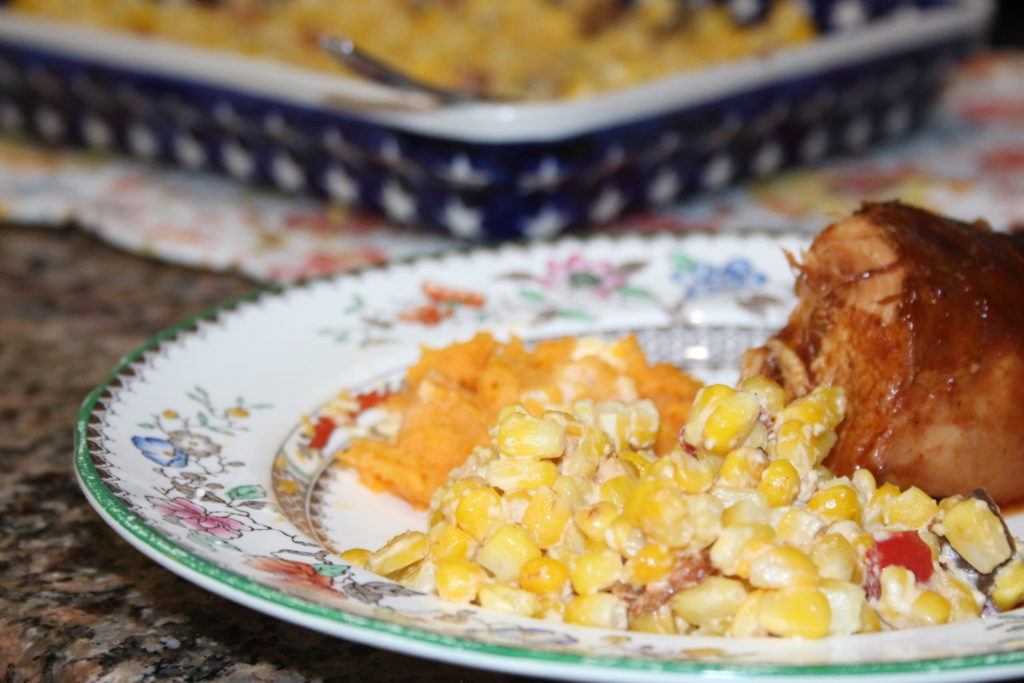 Parmesan stuffed acorn squash – Ripped Jeans and Bifocals
This is one of my family's favorite fall sides. Recipe is about midway down when you open the post.
Baked macaroni and cheese – Dear Creatives
I know mac 'n cheese is a Thanksgiving table regular for many families. It's never been something we've served but I might have to make an exception for this one. It looks amazing!
Easy garlic mashed potatoes – My Vintage Mixer
Cheesy ranch potatoes – Mrs. Happy Homemaker
Simple roasted parsnips – Healthy Seasonal Recipes
Easy green bean casserole – Pilsbury
Sweet potato casserole with Pecans – Twitchetts
Easy Cranberry Sauce – Queen of My Kitchen
Grand Marnier Cranberry Sauce – The Kitchen is My Playground
Sweet and spicy cornbread casserole – Twitchetts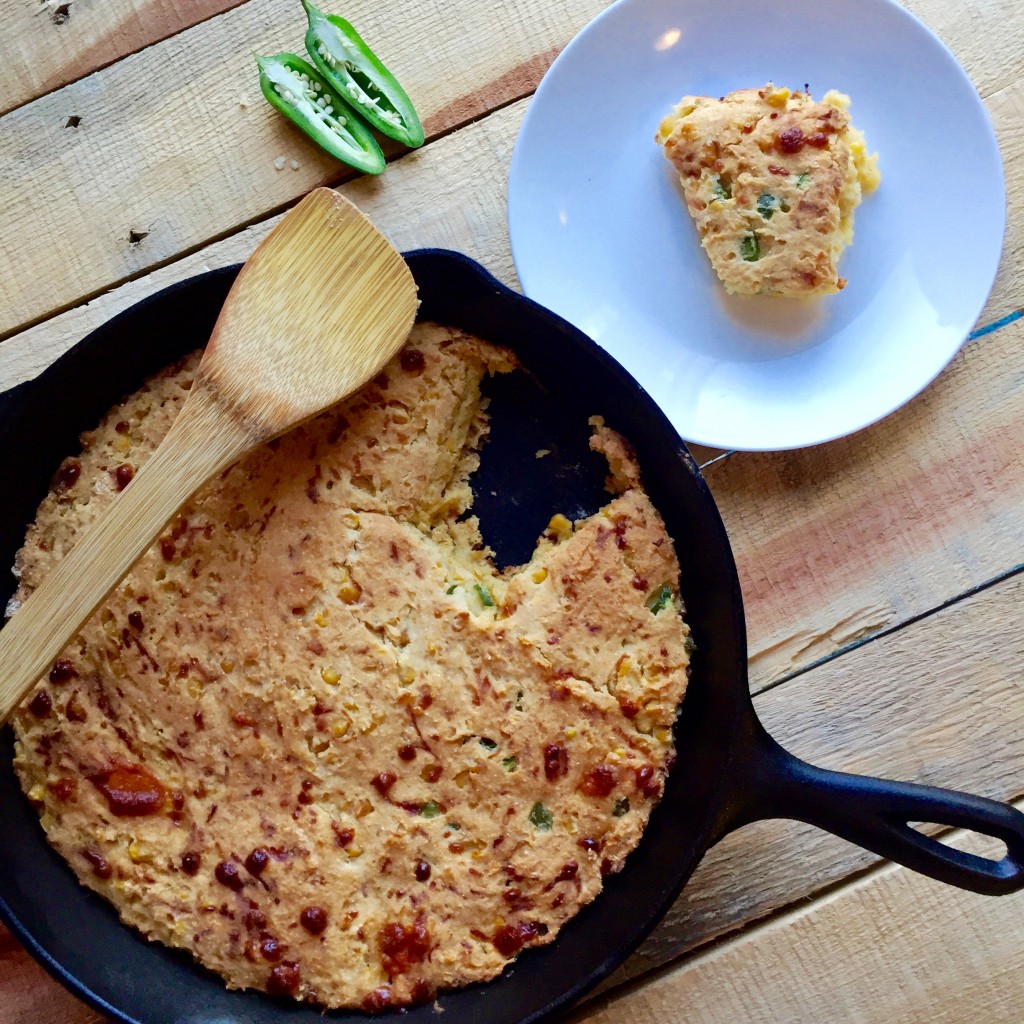 Homemade stuffing from scratch – Twitchetts
Cheesy Zuchinni Rice – Adventures of a Jayhawk Mommy
Sweet Treats
Gluten-free pumpkin pie with Streussel Topping – The Inspired Housewife
Grandma's Pecan pie – Adventures of a Jayhawk Mommy
Chocolate Pumpkin Truffles – Parenting from the Heart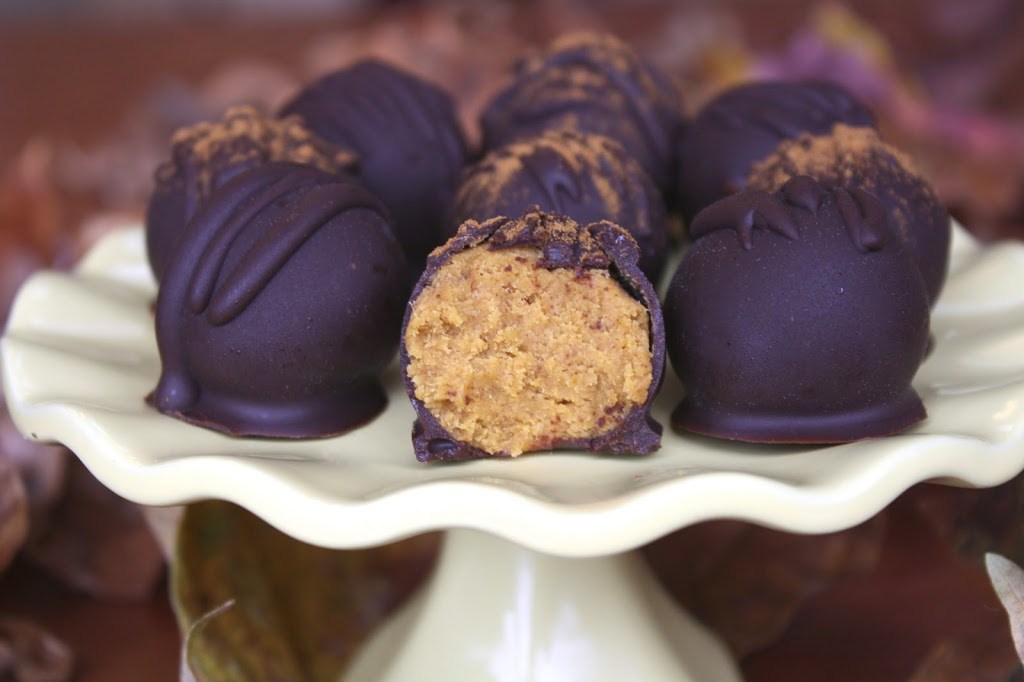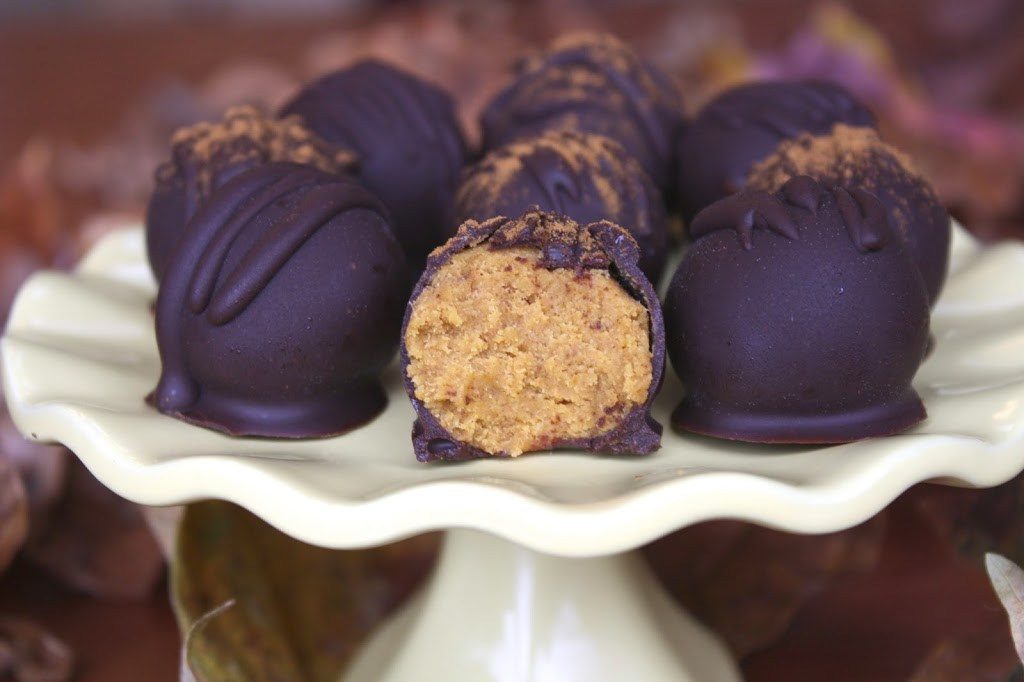 Mouthwatering caramel pecan and apple pie – Happy and Blessed Home
Monica says "your relatives will eat this pie in disbelief." I might have to test this theory for myself. In the name of research, of course.
If you're looking to keep things on the healthy side, check out this great list: 20 Healthy Holiday Sides – Mommy in Sports
I hope you've found something on this list you like. Maybe you're looking to shake your holiday menu up or maybe you're a brand new cook looking to start some new traditions or get some fun new ideas. Holidays are all about tradition (at least they are for me) but introducing a some new flavors is a fun way to compliment the "bringing folks together" aspect that is Thanksgiving. I hope you enjoy this list of awesome Thanksgiving sides and extras and that yu find something new to put on your table this year.
If you have a Thanksgiving recipe board on Pinterest, please pin the image below. Thank you!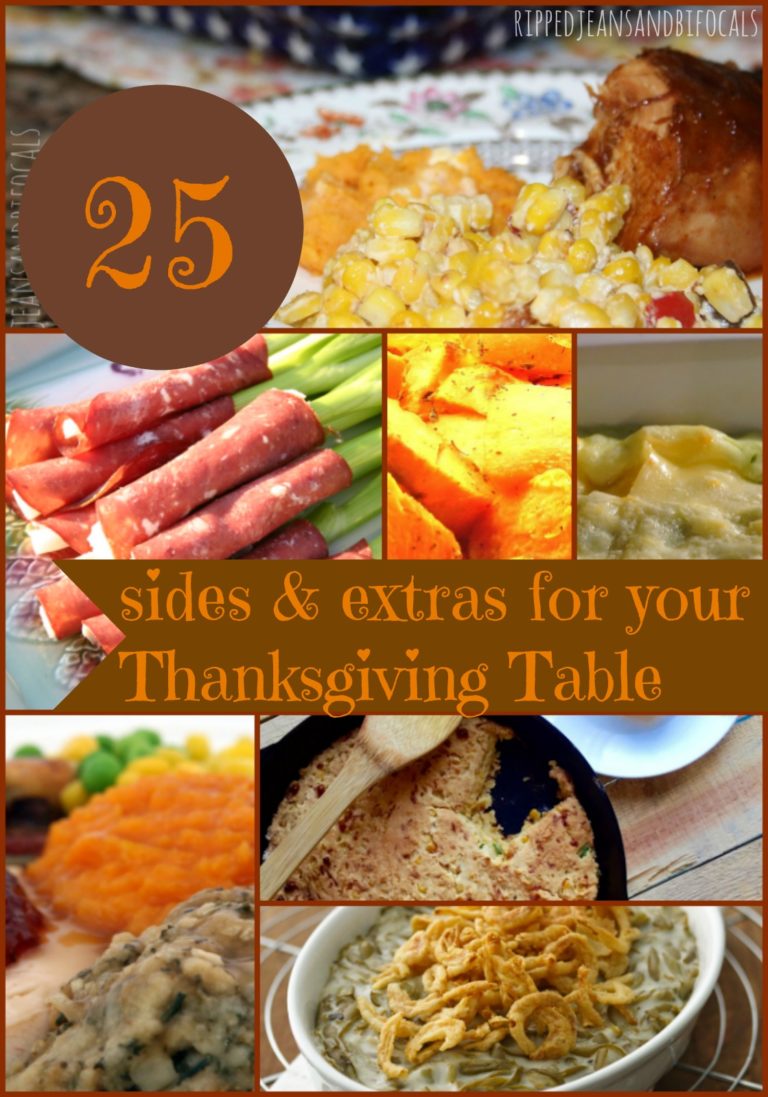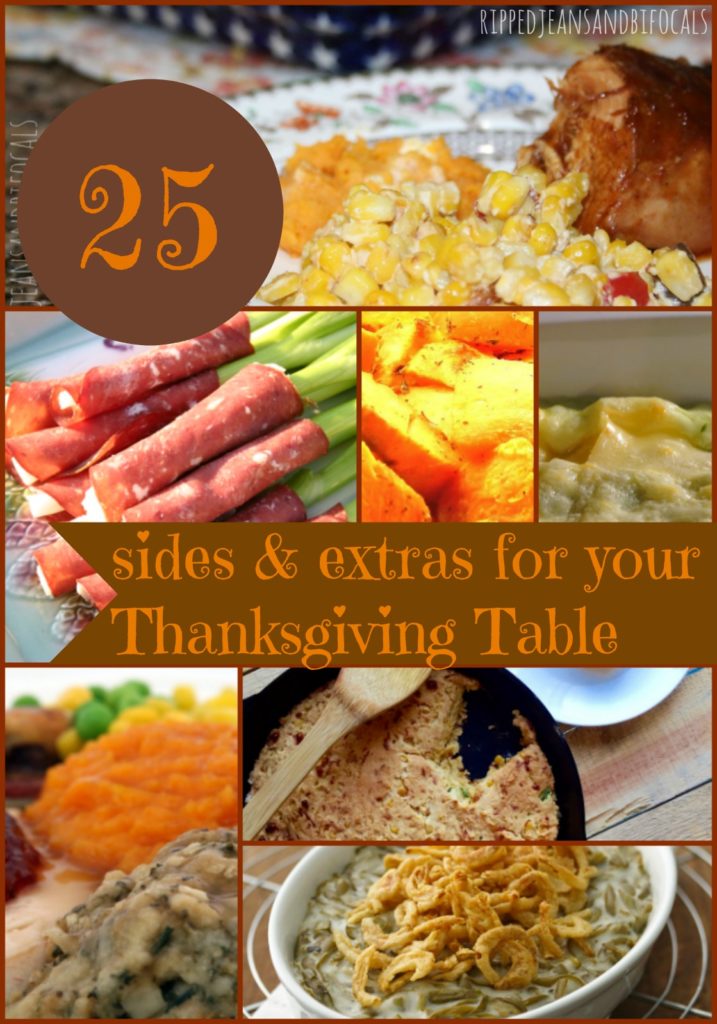 Happy cooking, people!