Healthy Thanksgiving Side Dishes – Better for you alternatives
(This post may contain affiliate links. Read my full disclosure.)
It's hard to believe that Thanksgiving is literally just a couple months away. If you're getting a jump on your holiday menu planning, you're going to want to check out these healthy Thanksgiving side dishes. Although you might argue that nothing replaces traditional mashed potatoes with cream and butter, I hope you find a new favorite on this list of healthy Thanksgiving sides.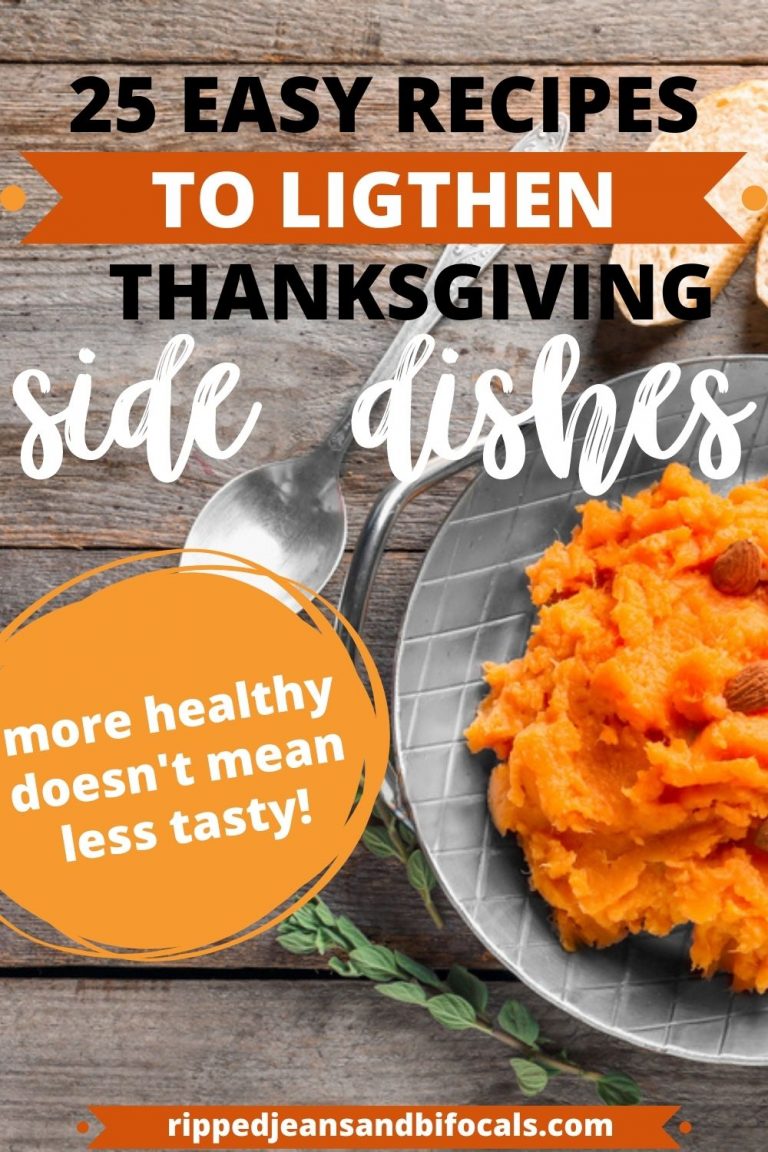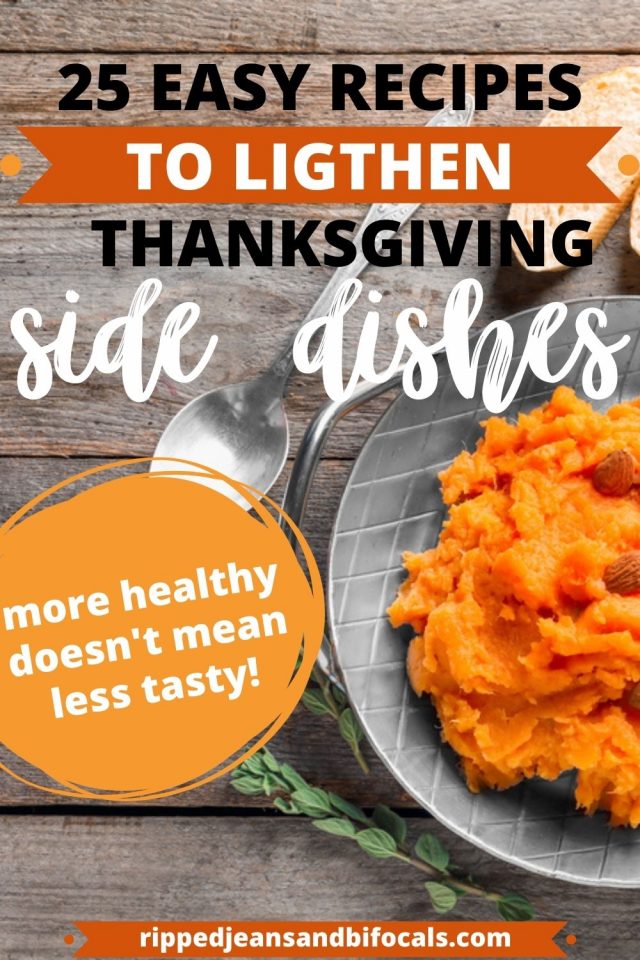 Stay more organized with my free Thanksgiving Dinner Checklist.
Healthy Thanksgiving Sides – 20 Better for you alternatives
I say it's never too early to plan for holiday meals. Even if you go mostly traditional, it's fun to switch it up and try some new side dishes for Thanksgiving.
Although we are still planning on traditional turkey, I'm excited to add some new healthier Thanksgiving side dishes. If someone at your dinner table is trying to watch their fat and calories or is following a Paleo eating plan, there are lots of options on this list.
Take a few minutes and peruse these healthy Thanksgiving side dish ideas. Maybe even make a few to compliment your regular weeknight dinners and see what you like and see what you might want to deem holiday table worthy.
You might also like: Make Turkey Day easy with this Thanksgiving Dinner Checklist
Healthy Thanksgiving Sides – Maybe not what you expected?
These healthy, easy side dishes for Thanksgiving dinner might be healthier twists on familiar favorites, like green bean casserole or something totally outside the box like mushroom masala. Even if you goo 100 percent traditional trying one new dish and making it a healthier option. Better for you doesn't have to mean tasteless.
I haven't completely nailed down my menu yet but here is a sneak peek of some of the options that I'm thinking about for healthy Thanksgiving side dishes. Which ones look good to you?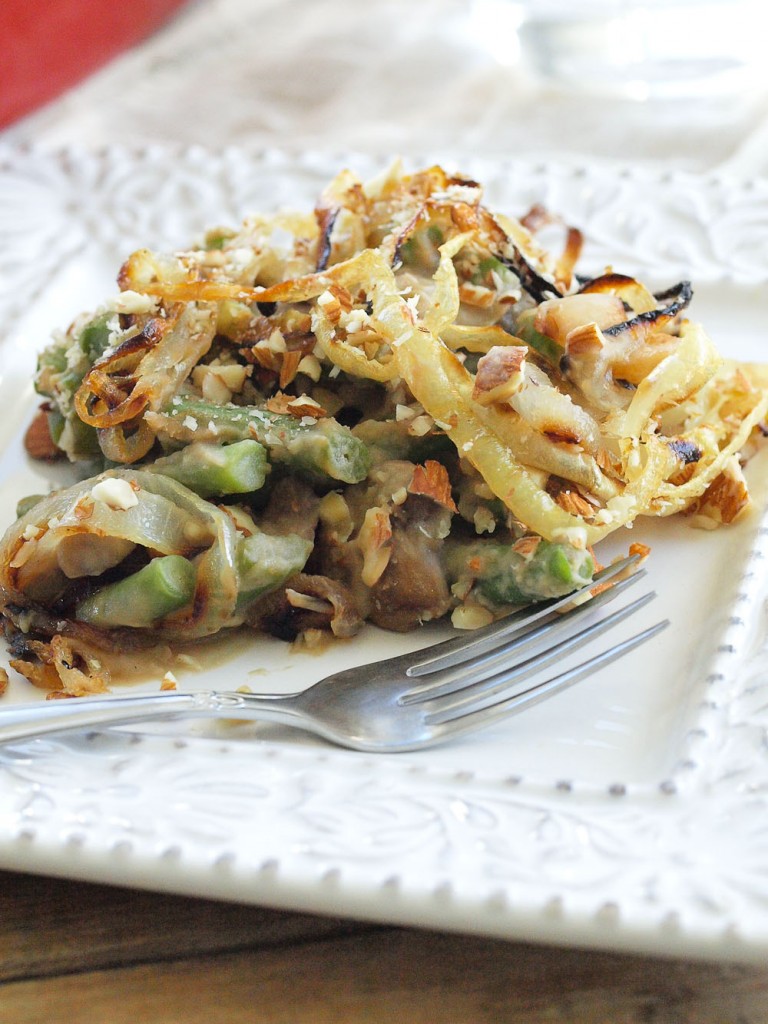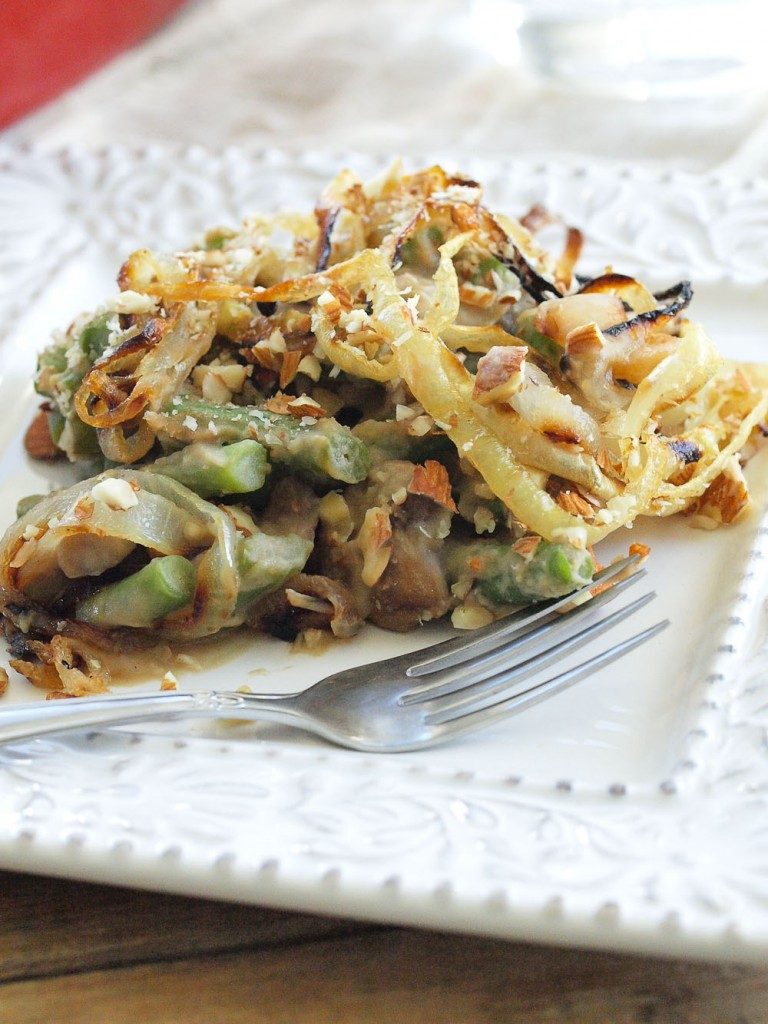 If you're on the hunt for Healthy Thanksgiving Sides like I am, here is a great list to help get you started!
Apple and Raisin Stuffed Acorn Squash
Healthy Butternut Squash and Leek Galette
Healthy Twice Baked Sweet Potatoes
Slow Cooker Cinnamon Pear Applesauce
Gluten-Free Sausage and Apple Rice
Keto-friendly Pumpkin Pie Cloud Bread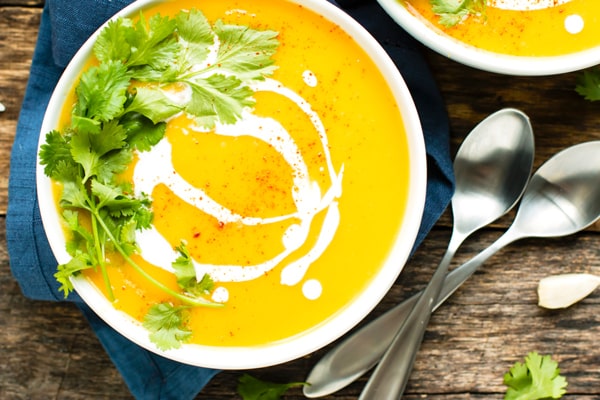 Roasted Butternut Squash Soup with Coconut Milk
Roasted Broccoli and Cauliflower
Roasted Carrots with Scallions
It's no secret that the side dishes at Thanksgiving really do steal the show. Don't get me wrong…turkey is great and all, but those sides? Outta this world. I can't seem to find enough room on my plate to make them all fit during the first trip. This is why I'm hunting for some healthy side dishes for Thanksgiving dinner so I don't feel as guilty going back for trip 2 and trip 3!
Keep in mind that it really is possible to take the majority of Thanksgiving side dishes and add some sort of healthy (or at least healthier) spin to them. Sugar can be substituted with honey or a sugar alternative, and most flours and other ingredients can be swapped out to be gluten-free. If you can't have the breading (or don't want it) try to find things that have a crunch that you can swap out instead.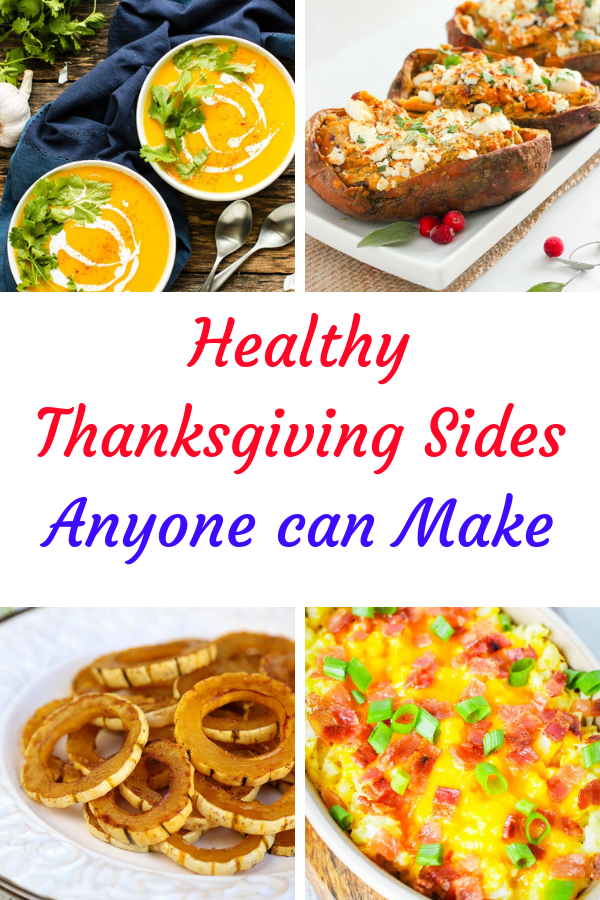 If you follow the Whole 30 or the Paleo diet, you know your limitations and you know them well. If you are craving a side dish but it's "off limits", alter the recipe a bit so that you can eat it! And, if you use this one day out of the year to cheat a little bit, nobody's gonna get mad at you. But, check out this list of healthy Thanksgiving side dishes and maybe you won't need to cheat at all!
Other Thanksgiving posts you might enjoy:
25 Awesome Sides and Extras for your Thanksgiving table – disclaimer: these are not "healthier for you" versions but there are some yummy ones in here too.
Pumpkin Spice Recipes to complete your fall cravings