I attended the 2018 Disney Social Media Moms Celebration. I paid a conference fee and received various discounts and perks and some fun, Disney insider info that I'm sharing with YOU! 
Toy Story Land opens June 30th at Disney's Hollywood Studios. This was announced with a bang on Good Morning America on February 16th, after our beloved Slinky Dog took a little jaunt through Times Square.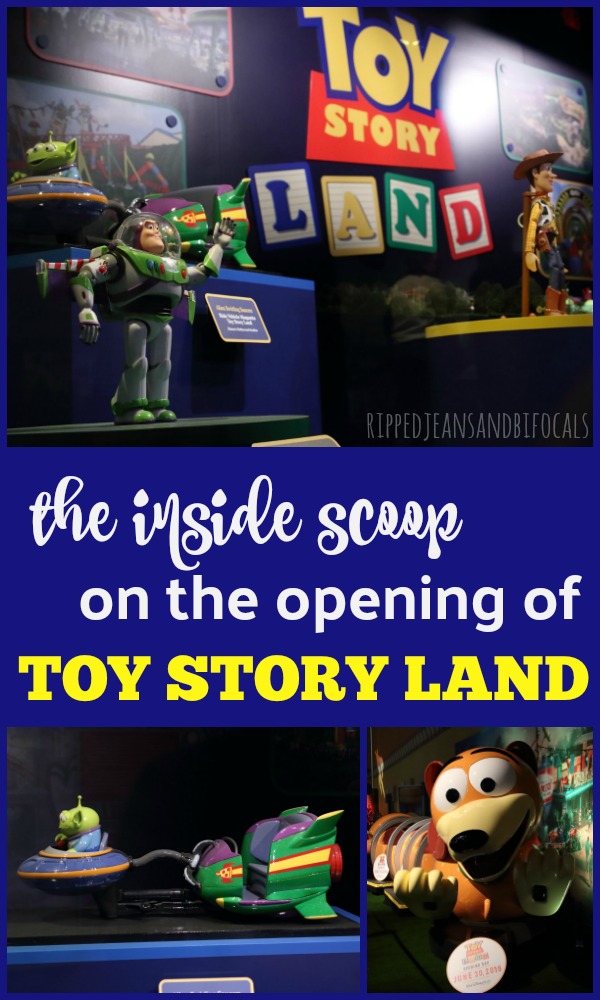 Toy Story Land opens June 30th and here's what we know
If you follow the news of the Disney Parks, you know Disney has been teasing us keeping us informed about the progress that is being made on the soon-to-open Toy Story Land. I was lucky enough to get some insider info at February's Disney Social Media Moms Celebration and here's what we know:
The entrance to Toy Story Land will be located near the popular ride Toy Story Mania and will add 11 acres to Disney's Hollywood Studios. The park map has already been updated to include Toy Story Land! It's happening!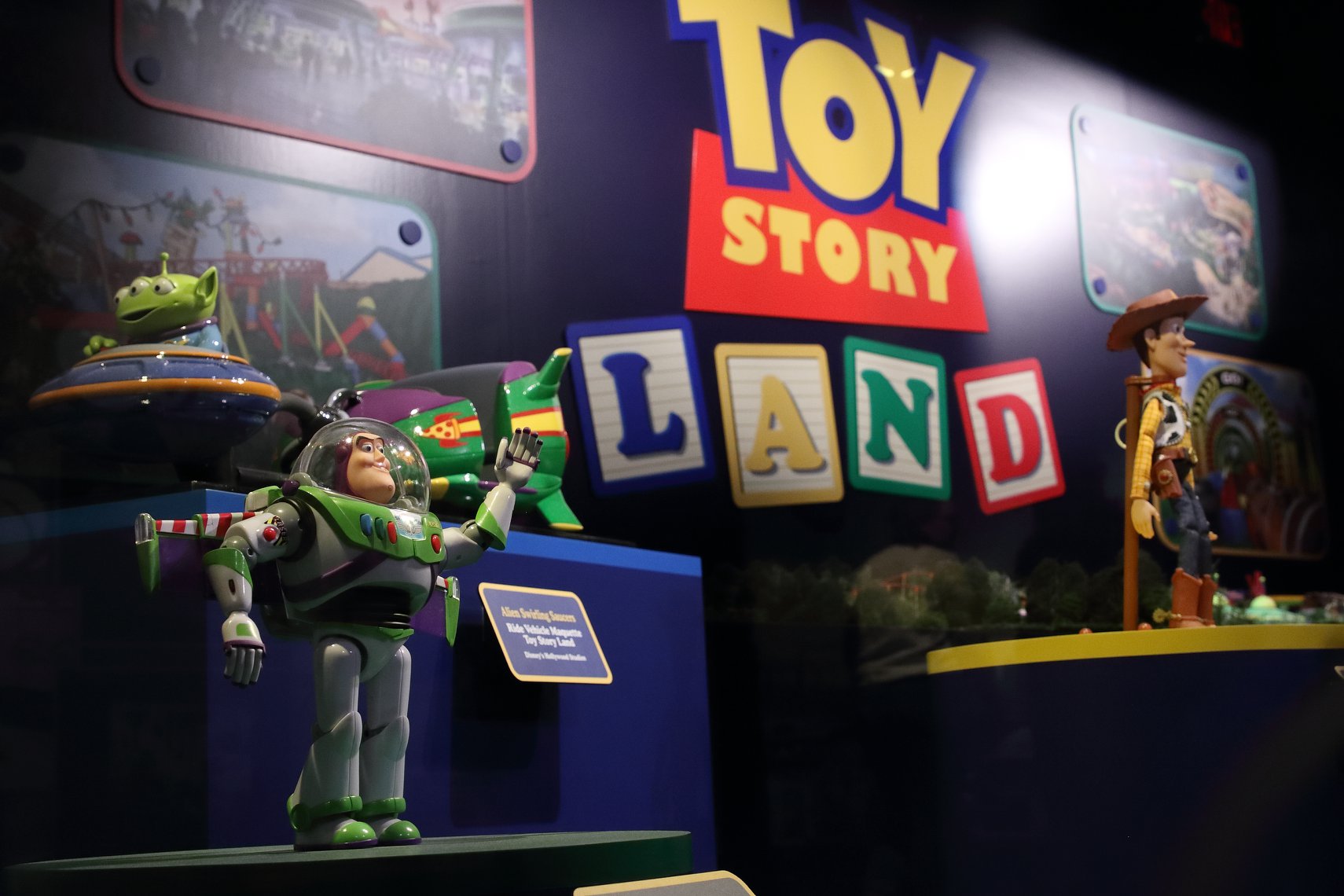 Toy Story Land is set in Andy's backyard. Guests "shrink" to the size of a toy and Andy's friends are larger than life. Woody, Jessie, Buzz, and the rest of the gang are having fun in the backyard and guests will, of course, join the fun!
Toy Story Land will have two new rides plus a quick-service restaurant. Toy Story Mania is also being expanded, with the addition of a third track.
The new rides will include Slinky Dog Dash, a family coaster with a height requirement of 38 inches and Alien Swirling Saucers (watch out for The Claw!)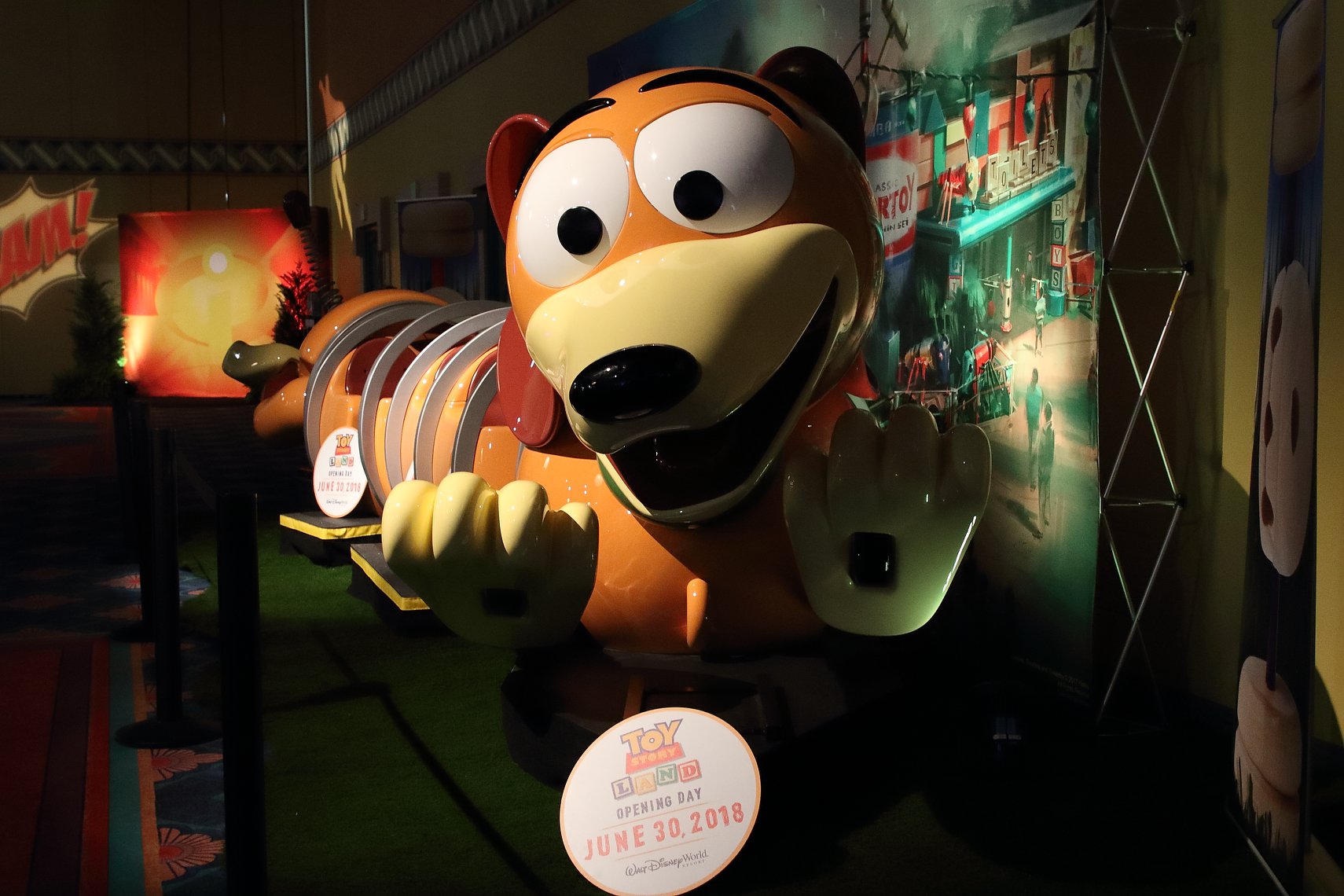 The new quick-service restaurant is called Woody's Lunch Box and will offer tasty meals and old-fashioned soda floats from a walk-up window. Sounds yummy, doesn't it?
Toy Story Land will also feature Pixar-themed carnival games.
I can't wait…but if you really can't wait, you can make the big trip to Shanghai Disney, where Toy Story Land is opening in April 2018! I think it's pretty impressive that a park that's been open for less than two years is already expanding.
As exciting as it would be to travel to Shanghai Disney (can anyone say bucket list?) I think I'll have to just settle for seeing Toy Story Land at Disney's Hollywood Studios this summer. Disney's Hollywood Studios is the park I've spent the least amount of time in and I look forward to remedying that soon.
Follow along to make sure you don't miss anything!
Thank you to Disney Photographer Alex Mirabel for the amazing photos!
Related Posts:
Toy Story Land Opening – Here's What You Can Except from Traveling Mom
Toy Story Land – The Secret Inside Scoop from Meg for It
Walt Disney World's Toy Story Land – What to Expect from Brown Girl Gumbo
You might also like:
The very best character breakfast at Disney World